Os Mutantes : Os Mutantes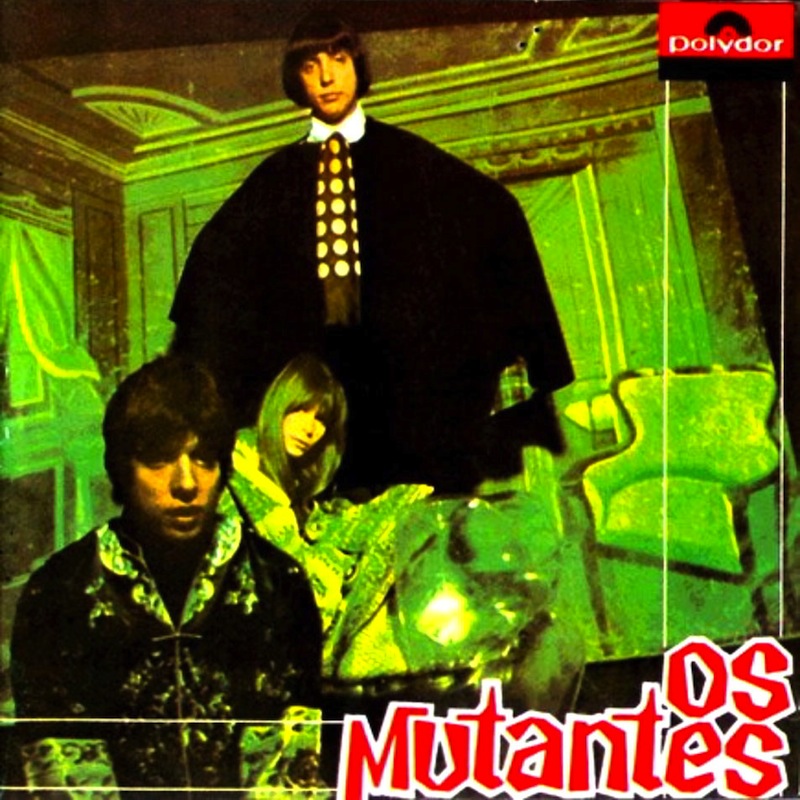 On a random day between classes in college, a friend of mine presented me with an unusual surprise. "Here's that Os Mutantes record I was talking about," he said. I had no idea what he was talking about. I didn't remember him mentioning the Brazilian psychedelic band before, and I certainly didn't ask him about them. But I was game for some new music. After all, I trusted his taste in music and I wasn't one to turn down some exciting new exploration in sound. Plus, judging by the picture of the trio looming ominously on the cover, I had a feeling that Os Mutantes were probably pretty cool.
I had no idea what I was in for. The sound that came out of my stereo when I played the first track, "Panis Et Circensis," was a burst of Technicolor (or perhaps Tecnicolor?) psychedelia that was like landing on another planet where nothing is familiar but everything is wonderful. I had heard nothing like it in my life. It was like The Kinks, Getz/Gilberto and Francoise Hardy being played simultaneously, with just the slightest bit of found sound thrown in for fun. And fun is exactly what Os Mutantes were.
There really are few records as fun as Os Mutantes' self-titled debut, mainly because there really aren't that many records that sound like Os Mutantes' self-titled debut. The Brazilian trio were part of the tropicalia movement of the seventies, though they were unquestionably the weirdest. Though they shared a lot in common with Gilberto Gil and Caetano Veloso (including songs), they brought a garage rock sensibility and touches of French pop music to their psychedelic musical swirl.
Almost every song on Os Mutantes sounded entirely different than the next, though all of the songs seemed to fit. "Panis Et Circensis" begins with some trippy vocal harmonization before transitioning to a majestic fanfare and peppy verses sung in Portuguese. Perhaps the best known track on the record, a fuzzed-out version of "Minha Menina," is a simple love song played on hand drums and acoustic guitar, yet stands out due to its descending electric guitar melody played through a homemade distortion pedal. I had even heard it a year or so before my friend even let me borrow the disc, though at the time I didn't know what it was. Regardless, it's a classic song, and I've sworn to have it played at my wedding.
The band flirts with French pop on the subdued, reverb heavy "O Relogio" and the lovely "La Premier Bonheur du Jour," which is actually sung in French by sweetly voiced Rita Lee, who later would have a song named for her, though, ironically, not sung by her. The band goes back to a more exotic tropicalia sound in "Adeus Maria Fulo," which contains a rhythm played on drums that actually come close to sounding like a bass melody.
Some of the most interesting songs on the album, however, are the silliest ones. "Senhor F" is almost vaudevillian in sound, featuring a near big band melody, distorted vocals and what sounds like a train whistle. "Bat Macumba" is grooved-out garage rock that plays palindrome spelling games with the song's title. And "Tempo No Tempo" sees the trio singing hyper-speed verses nearly non-stop over trombone and flute. But "Trem Fantasma" is a sublime masterpiece of a pop song. It combines rock, soul and jazz, while borrowing a hook from Donovan's "Sunshine Superman."
Though Os Mutantes were largely unheard of in the US at the time, they eventually became legends. David Byrne is a known fan, and his Luaka Bop label compiled a CD of the band's "hits" stateside. Most of the band's catalogue is unavailable domestically and original copies of their albums yield collector's prices of over $100. Yikes!
I'd like to think that, had everyone heard Os Mutantes, their debut album could have left as large an impact as The White Album. Well…probably not. But they were a great band, nonetheless — fun, innovative and absolutely unlike anything else.
Similar albums:
The Beatles – Sgt. Pepper's Lonely Hearts Club Band
Love – Forever Changes
Broadcast – haha Sound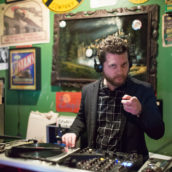 Jeff Terich
Jeff Terich is the founder and editor of Treble. He's been writing about music for 20 years and has been published at American Songwriter, Bandcamp Daily, Reverb, Spin, Stereogum, uDiscoverMusic, VinylMePlease and some others that he's forgetting right now. He's still not tired of it.