Osees announce vinyl release of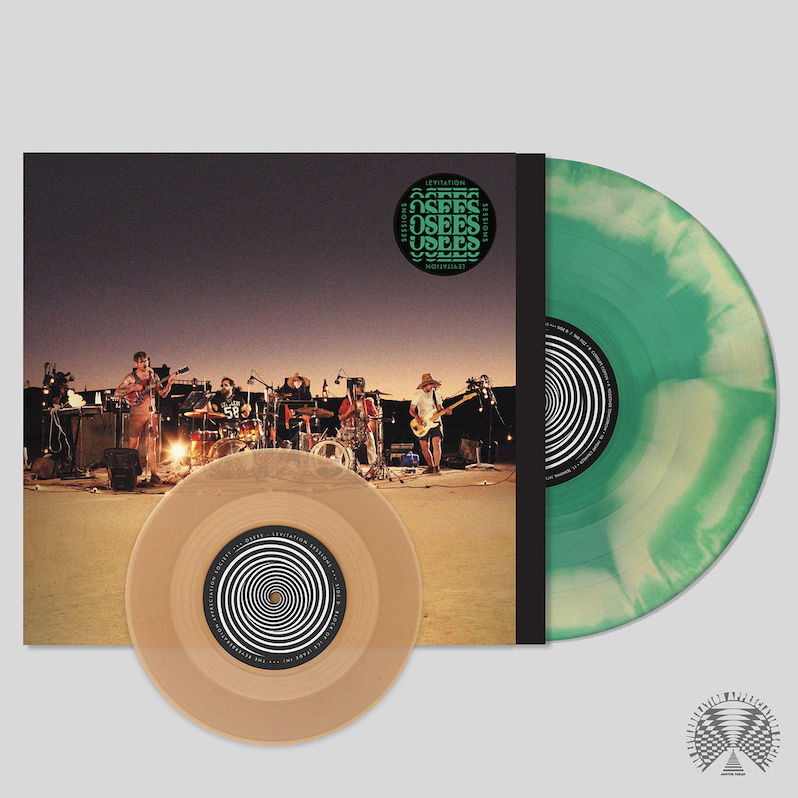 Earlier this year, Osees did a Levitation Sessions livestream (in addition to releasing the albums Protean Threat and Metamorphosed), which they also released digitally as a bonus for ticketholders and also as its own separate download. The band have just announced they're also planning a vinyl pressing of the live set, slated for release on March 5. There will be three different color pressings—roceeds from the sale of the record will be donated to independent music venues Hotel Vegas (Austin), Zebulon (Los Angeles) and the National Independent Venue Association.
"Venues have been hit particularly hard by this and without them, there is no us….so this is a small token of appreciation and a grassroots effort to lend a helping hand in their time of need," says the band's John Dwyer. "Take care, be well and keep your eyes on the horizon."
The pre-order will go up on December 11 here.
Osees have another livestream planned for December 19 from Big Sur with a different setlist than their Levitation show.