Pattern Is Movement : Pattern Is Movement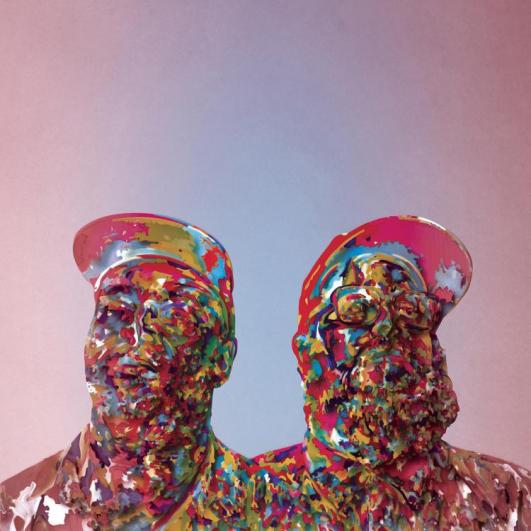 Buy at iTunes | Buy at Insound (vinyl)
Let's not kid ourselves. More often than we like to admit, established music writers don't just write up genres they know but artists they know. Even if a review is written with the intent of being objective, the initial match between album and reviewer is probably anything but. Pitchfork's Joe Tangari has for whatever reason written every Pattern is Movement album review for that website, for example, and I've felt tangentially connected to the Philadelphia duo since my renewed involvement in radio back in the mid-2000s — fitting them and other local bands into playlists, promoting shows on air, watching and (briefly) talking with them, and just rooting for them in general. So, as you might expect, when the new Pattern Is Movement self titled album popped up in our editorial calendar I jumped at it. I'll try to objectively explain why you should like it, but I may not succeed. (At being objective, that is.)
Over the years, PIM have whittled themselves down from a quintet to the duo of Andrew Thiboldeaux and Chris Ward. Ward has allegedly used the phrase "indie cabaret" to describe what they do, but it's nowhere near the same kind of cabaret executed by The Dresden Dolls despite a similar setup, Thiboldeaux singing from behind a rack of keyboards and occasional bass while Ward bangs away on drums. Pattern is Movement finds them bringing together the best aspects of some of the artists they've toured with and notoriously covered — mainstream soul, synthesized rock, chamber pop — in a swirling cloud of earnest and complex music. Supplemented by a roster of orchestral players and technical tricks (e.g., Auto-tuned and multitracked vocals), the songs here sound intimate and impossibly big at the same time.
That tension between tenderness and aggressive creativity is what makes this album such a fascinating listen. The album's center contains "Suckling" and "Gone My Love," where Thiboldeaux's vocals are a dead ringer for James Blake's lilt and the duo fill in that Brit's post-dubstep empty spaces with retro organ sounds and jazzy drums. PIM and their studio players drop fluttering Latin horns into "Rum" and "Make it Right," and classical staccato brass into "Light of the World." There are obvious echoes and calls back to the hairline-fracture melodies of Antony, Sufjan, and David & Amber; songs like "River" suggest the suites of of Montreal or Beirut. This is music ultimately revealing the big lie of the band's name: Pattern is not movement, at least not here. It's a distinct lack of pattern, the crash and clatter of the duo's purposefully disparate elements and compositions, propelling this album forward.
Similar Albums:


Sufjan Stevens – Illinois


Grizzly Bear – Shields

Beirut – Gulag Orkestar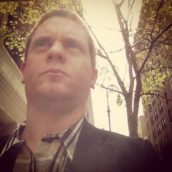 Adam Blyweiss
Adam Blyweiss is associate editor of Treble. A graphic designer and design teacher by trade, Adam has written about music since his 1990s college days and been published at MXDWN and e|i magazine. Based in Philadelphia, Adam has also DJ'd for terrestrial and streaming radio from WXPN and WKDU.