Pile announce new album, All Fiction

Emme Rovins
Pile have announced a new album. On February 17, the group will release All Fiction via Exploding in Sound. The first single is "Loops." Check it out below.
"I've been trying to get out of what I think is 'the rock band format,' and I was also tired of what I saw as our identity as a band," Pile's Rick Maguire said in a press release. "The confusion about identity combined with existential anxiety led to exploring my imagination as a means of escape."
All Fiction follows Pile's last album of all new (non-instrumental) material, Green & Gray. Read our interview with Maguire from 2019.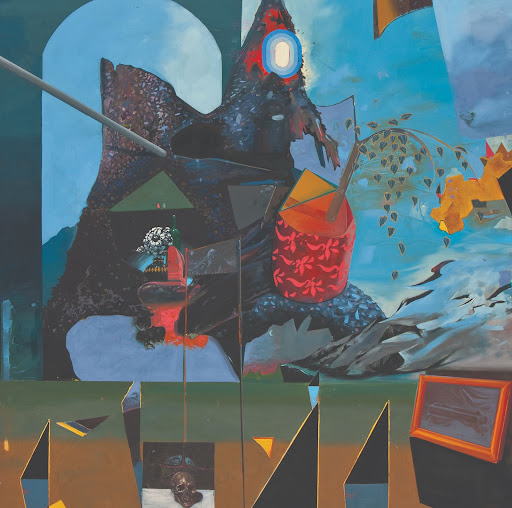 Pile All Fiction tracklist:
1. It Comes Closer
2. Loops
3. Gardening Hours
4. Link Arms
5. Blood
6. Lowered Rainbow
7. Forgetting
8. Poisons
9. Nude With A Suitcase
10. Neon Gray
Pile live dates:
2/28 – Philadelphia, PA @ PhilaMOCA
3/1 – Ridgewood, NY @ TV Eye
3/3 – Somerville, MA @ Arts at the Armory