Marathon Men: An interview with Pile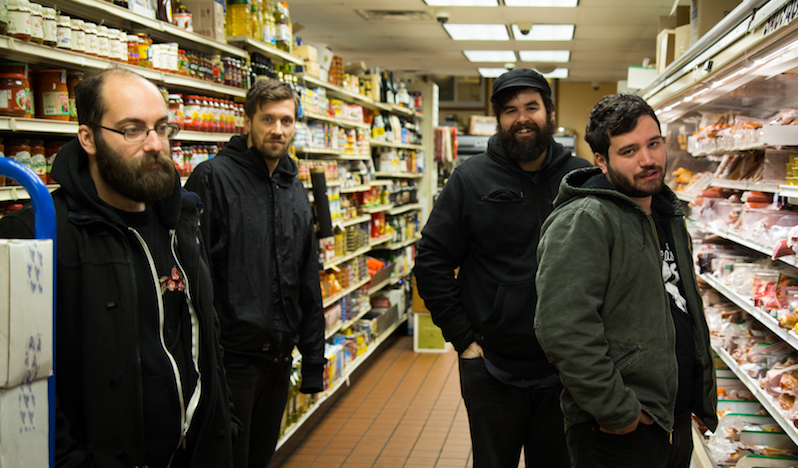 Pile isn't the last band standing—at least not yet. The Boston-bred, now Nashville-based band has been honing their sharp-edged post-hardcore and noise rock for more than a dozen years, and they've undergone some significant changes in the process, not the least of which has been a handful of changes to their lineup. Yet while the band's only gotten stronger with time, having released standout albums such as 2015's You're Better Than This and 2017's A Hairshirt of Purpose, many of their peers have come and gone. Just in the past couple years, Big Ups, LVL UP and Krill have all announced their break ups. And bands that harness this much raw, jagged power into melodic rock songs generally aren't the type to stick around for long.
For Rick Maguire, the founder and sole permanent member of Pile, all he can do is keep up his own momentum, even if a longer duration isn't in the cards for many of their peers.
"I just continue to do my stuff," he says. "Throughout my playing in bands, there have just been bands that break up. While I miss those people, I don't know. I don't know if I fully grasp other people's perceptions of what's going on. Those bands, we were all friends and would play shows occasionally and go on to do other things. But there are a lot of things that changed that have happened along the way."
In May, Pile will release Green & Gray via Exploding In Sound, which is one of the band's most ferocious yet. It marks the beginning of a new era of the band, their first recorded with guitarist Chappy Hull and bassist Alex Molini. But it also finds the group embracing both an immediacy and an abrasiveness that, while present on past albums, is pushed to an extreme.It's also a pivotal release for Maguire on a personal level, the end result of a period of major transitions in his life.
We caught up with Maguire to discuss panic attacks, political villains and marathon endurance.
Treble: The last Pile album, A Hairshirt of Purpose, was a lot more spacious and subdued in a way than Green & Gray, which is heavier, more intense. Was this album in some way a reaction to the previous one?
Rick Maguire: A little bit. But I've always sort of done that. Whatever record comes next is a response to the one before it. I try to gather some kind of context or try to get to the other end of the spectrum after doing one. But I am now working on a much mellower record.
Treble: So you've already started working on the next one?
RM: I have. I have a bunch of demos and I'm now sort of editing stuff.
Treble: Are you constantly working on music?
RM: Yeah, I just try to stay in front of it really. I don't know. I also just like doing it, so that's mostly why. I can't tell how much of it is just me being compelled to do it because I enjoy it so much, or just me being afraid that I'm going to run out at some point. So I just keep doing it. But either way, I just sort of try to keep going with it as often as I can.
Treble: "Bruxist Grin," I understand, was written after you experienced a panic attack? What happened?
RM: I don't know if it's even the clinical definition of what a panic attack is, but it was something. I was going to bed and then my heart started racing, and it was like I was on drugs. It was like a mostly a response to all the stuff that was about to happen in my life. From recording the album and moving from Boston to Nashville and sorting out all this stuff. Just yeah, kind of an overload.
Treble: It's the catchiest song on the album, though, so there's an interesting juxtaposition there.
RM: Yeah, I thought it was kind of funny that it's one of the most easy to digest songs but the subject matter—I feel like I've written about my anxiety or just being nervous pretty frequently. And the music reflects that, from jumping around to part to part or the quiet-loud thing, but having something that's pretty even keeled and talking about that was a bit of a switch. Just figured I would try that out.
Treble: Meanwhile, "The Soft Hands of Stephen Miller" is one of the most overt political commentaries you've done.
RM: I've been making efforts to use less metaphor in writing, and I don't know. As far as political stuff goes, when a lot of metaphors are used, it could be about anything. And that guy, like many of the people in that administration, deserves to have a finger pointed in his face. I guess it was a combination of being more direct in my writing and feeling like I just wanted to call this guy out.
Treble: Both songs seem to share something in common, which is a sort of unfiltered honesty. Is it important that comes through in your songs?
RM: Yeah. I think, in general, just trying to be honest and writing is something I've been trying to do. Even if it's, like I said, vague in terms of what I'm talking about, hopefully what I'm trying to convey is honest. I've tried to sharpen my tools in terms of what I'm writing. And being direct about it without being corny or trite.
Treble: You mentioned moving to Nashville. What brought about the relocation?
RM: My folks live down here. Just family stuff pretty much. I grew up in MA and they had been moving around since I was 18 so I haven't lived near them for a long time, so it seemed like a good time to spend more time with them. No one in the band was living in Boston anymore. And Chappy (Hull) was the first person in the band who was sure of where he wanted to live and that was in Nashville. So between those things, I decided to move here. And Alex (Molini), our bass player, moved here. So three quarters of the band are living in the same house. So that was nice. I tried to hang on in Boston for as long as possible, but for not having family around and it being pretty expensive and having to bring everyone in the band up, it just seemed easier to move here, and it has been. It's been good.
Treble: Pile's been through a lot of changes over the years. What's been the most significant?
RM: I guess we're kind of going through it now. I've lived in Massachusetts my whole life. So this is a pretty big one, learning to operate in a new city. But I guess it's not all that different—I guess we'll see. It's been a pretty slow and gradual growth over time. There are just little things along the way over time that I've noticed that have changed. Which is great, it makes it more manageable. I think this next year will bring about some kind of change, but it's tough to know what that is just yet.
Treble: As long as you continue to make music, will Pile continue to exist?
RM: I think so, yeah. It would be a bummer if everyone quit, and maybe I would reassess things if that happened. But I guess it would just go back to being a solo project. I don't want to say too confidently or definitively that as long as I'm playing music it'll be under this name. But that's what I've gone by up to now. Things will change, so I want to leave that open. But for right now, I'm going to keep this going. I'll keep doing that until I think of something better to do.
---
Support our Site—Subscribe to Our Patreon: Become one of our monthly patrons and help support an independent media resource while gaining access to exclusive content, shirts, playlists, mixtapes and more.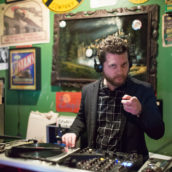 Jeff Terich
Jeff Terich is the founder and editor of Treble. He's been writing about music for 20 years and has been published at American Songwriter, Bandcamp Daily, Reverb, Spin, Stereogum, uDiscoverMusic, VinylMePlease and some others that he's forgetting right now. He's still not tired of it.