Poison Ruin sign to Relapse, announce new album Harvest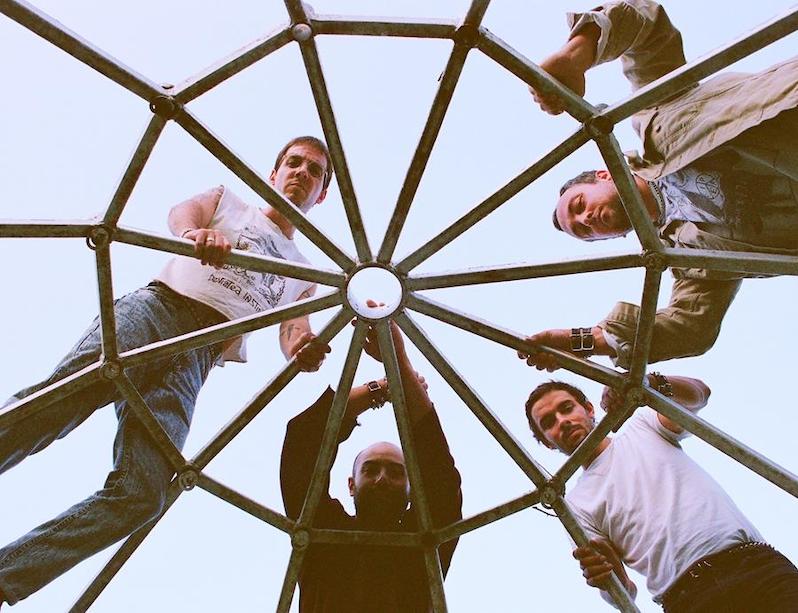 Philadelphia dark punk outfit Poison Ruin have signed to Relapse and announced a new album. On April 14, the group will release new album Harvest, as well as reissuing their self-titled 2021 album. Today they've shared the title track, which you can check out below.
"I've always found fantasy tropes to be incredibly evocative," said vocalist/guitarist Mac Kennedy in a press release, "that said, even though they are a set of symbols that seem to speak to most people of our generation, they are often either apolitical or co-opted for incredibly backwards politics."
Poison Ruin's self-titled LP is featured on our list of 20 Great Albums from 2021 You Might Have Missed.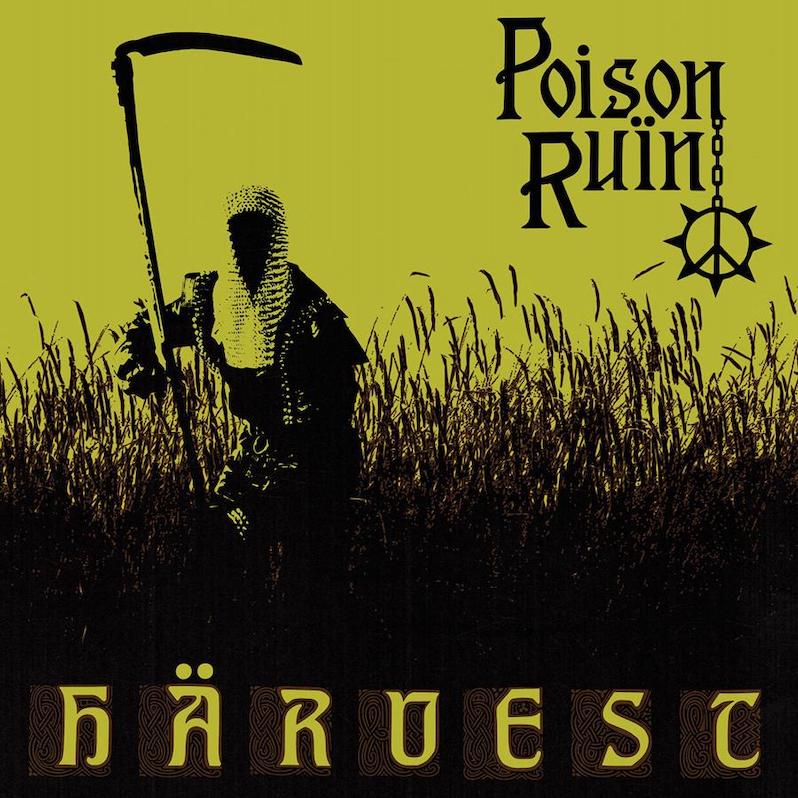 Poison Ruin Harvest tracklist:
1 – Pinnacle of Ecstasy 
2 – Tome of Illusion
3 – Torture Chamber
4 – Härvest
5 – Frozen Blood
6 – Resurrection I
7 – Resurrection II
8 – Augur Die
9 – Blighted Quarter
10 – Bastard's Dance
11 – Slowly Through the Dark
Poison Ruin tour dates:
Mar 03 – 05: Austin, TX – This Is Austin Not That Great
Mar 06: San Antonio, TX – The Lonesome Rose
Mar 07: Houston, TX – White Swan
Mar 08: Dallas, TX – Double Wide
Mar 09: Tulsa, OK – Whittier Bar
Mar 10: Albuquerque, NM – Sister
Mar 11: Tempe, AZ – The Beast
Mar 14 – 18: Austin, TX – SXSW
Apr 13: Philadelphia, PA – Johnny Brenda's
Apr 15: Brooklyn, NY – Meadows        
Apr 18: Antwerp, BE – Antwerp Music City
Apr 19: Tilburg, NL – Roadburn
Apr 20: Hamburg, DE – Komet
Apr 21: Leipzig, DE – ZxRx
Apr 22: Berlin, DE – Urban Spree
Apr 23: Prague, CZ – Underdogs Ballroom
Apr 25: Vienna, AT – Venster99
Apr 26: Linz, AT – Kapu
Apr 27: Zagreb, HR – Attack!
Apr 28: Bologna, IT – DEV
Apr 29: Parma, IT – Splinter Club
Apr 30: Innsbruk, AT – PMK
May 02: Geneve, CH – La Makhno
May 03: Marseille, FR – Molotov
May 04: Bilbao, ES – El Nido
May 05: Madrid, ES – Wurlitzer Ballroom
May 06: Barcelona, ES – Sala Vol
May 07: Toulouse, FR – Le Ravelin
May 09: Bristol, UK – Crown
May 10: Manchester, UK – The Gulliver
May 11: Glasgow, UK – The Old Hairdressers
May 12: Newcastle, UK – The Lubber Fiend
May 13: London, UK – New River Studios
May 14: Portsmouth, UK – The Loft
May 16: Paris, FR – Le Klub
May 17: Kortrijk, BE – The Pits
May 18: Nijmegen, NL – De Onderbroek
May 19: Nurnberg, DE – Projekt 31
May 20: Dresden, DE – Over The Edge
May 21: Weimar, DE – Gerber 3