Pop, Girls, Etc.: Black Panther, DJ Jazzy Jeff and the Whitest Song Ever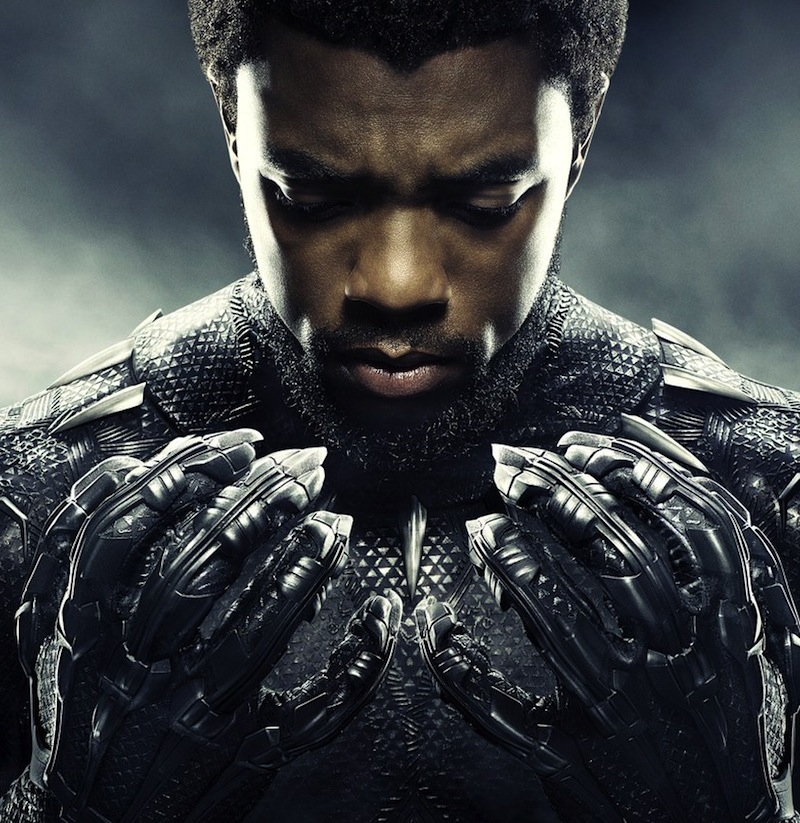 Since the beginning of time, man has sought to brought order to chaos—to illuminate a dark world—to rank things so that they may not just forget, but remember.  Finally, for the first time in history, someone has…
…I'm being told this is not the first time there has been a list of 10 things put in order of personal preferences to be shared with others.
WELP.
Anyhow, towards the end of every month, I'll be looking to highlight music-related moments that've happened to me and provide some context to the larger world whether I find my inspiration via television, music, film, art, or any other thing that cannot only capture my fancy, but hold onto it.
It starts here with this, the premiere of Pop, Girls, Etc.
1) Greil Marcus | Real Life Rock (Yale University Press): Because the only real difference between a ripoff and an homage is the quality the imitation brings to the table.
2-3) Black Panther, directed by Ryan Coogler (Marvel) ¤ Kendrick Lamar feat. SZA, "All the Stars": Another in a serious of increasingly easy racism spotting litmus tests: If you don't know anybody who's taking February 16th off to bask in the glow of the first national blerd holiday since Mango Unchained stole 1600 Pennsylvania Ave., you may not necessarily be a racist…but you can see it from your house.
4) possibly the second circle of Hell (Downtown San Diego): ​Since this is Year Two of the Unmitigated Bullshit, you're apparently allowed to have the word "top" in your name despite making people wait around for half an hour while Pitbull and Mambo #5 play consecutively in the background. I had to walk harborside playing Rakim for the next half hour just to clear my head.
5) missed opportunities (North Park, San Diego): Me, a guy stopping in at the Office (bar) for a nightcap; you, a DJ who played the epochal Hall & Oates' "I Can't Go For That (No Can Do)" but failed to follow up with De La Soul's equally great "Say No Go," then played "Hip Hop Is Dead" on my way out the door. Exactly.
6) DJ Jazzy Jeff, Live from the Boiler Room (Philadelphia, 2017 | YouTube): Within hours I'd found solace by running this in the background of an ordinary day for the umpteenth time, watching one of the masters rock a crowd full of twentysomethings for a blistering two hours. Seeing them go from accepting of the Commodores to stunned by the Dipset follow-up, lukewarm to Joni Mitchell to seeing her in Janet Jackson's most undersung hit as the hook—and the set is full of moments like that featuring everything from New Orleans brass to A$AP Ferg and most of the points in between. Cause and effect is rarely, if ever, this fun.
7)  the "play this song at midnight" meme (Internet): A fun conclusion to the year that would've ranked higher had anyone figured out when I could've heard "TAKE RINGS OFF!" from M.O.P.'s "Ante Up" when the time came.
8) Aubrey Plaza in Ingrid Goes West, directed by Matt Spicer (Neon): Elizabeth Olsen's Taylor is letting Plaza's Ingrid drive back to the city high, blissed out on drugs and the possibility of new friendship. The other side of it is Plaza's title character, a recently released mental patient who stalked her on Instagram, moved out to the coast, stole her dog Rothko and returned him to meet her thus kicking off the evening—of course Taylor is only picking up the narrative thread at "returned dog," otherwise you don't have a movie. The soundtrack for the ride is K-Ci & JoJo's "All My Life." Taylor is smiling, eyes closed in the passenger side, barely paying attention to the song. Ingrid is staring at her, eyes off the wheel, lip syncing every single word and infusing them with an undreamed level of menace where the mental soundtrack is closer to the Police's "Every Breath You Take," or, even more likely, Sarah McLachlan's "Possession"; you don't know if she's going to kill Taylor, fuck Taylor, go for one and get the other, or both.
Outside of—well, let's just round up and call it the entirety of Get Out, there wasn't a better, more darkly hilarious moment to be found in 2017's film archive.
9) Sen. Sam Ervin (D – NC, also RIP), "Bridge Over Troubled Water" from Sen. Sam At Home (CBS Records): As Slate's acclaimed Slow Burn podcast has made clear over the past few weeks, we are reliving the farce that was doomed to us some two generations prior from the nesting doll tragedies of WaterGate. Despite his Harvard Law pedigree, he liked to call himself "just an ol' country lawyer"—per Klosterman, the important modifier in the sentence is just—and became a liberal cause celebre for helping hasten the end of McCarthyism and being one of the first people in a position of power to call Tricky Dick out on his fuckery. So once '73 started and his star was ascendant, things like his love of Jim Crow got swept aside as he ended up on the cover of Time and with an album of his own before Milhous double-peaced-out from the chopper. He told anecdotes At Home. He was very good at that, almost as bad as he was at supporting Brown v. Board of Educationon the right side of history or singing popular cover songs on that same album, as he proved here by taking a song almost synonymous with having no notes and not being able to even hit three/fifths of a single one.
The King, James Taylor's "Fire & Rain," is dead. Long live the new/old Whitest Song To Ever Exist.
10) the Cranberries, "When You're Gone" from To the Faithful Departed (Island)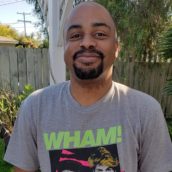 Butch Rosser
Butch Rosser is a frequent writer, part-time DJ and full-time audiophile. In addition to his Treble contributions, he is currently at work on his first novel, The One Man Jihad. He lives with his fiancee and her cat.