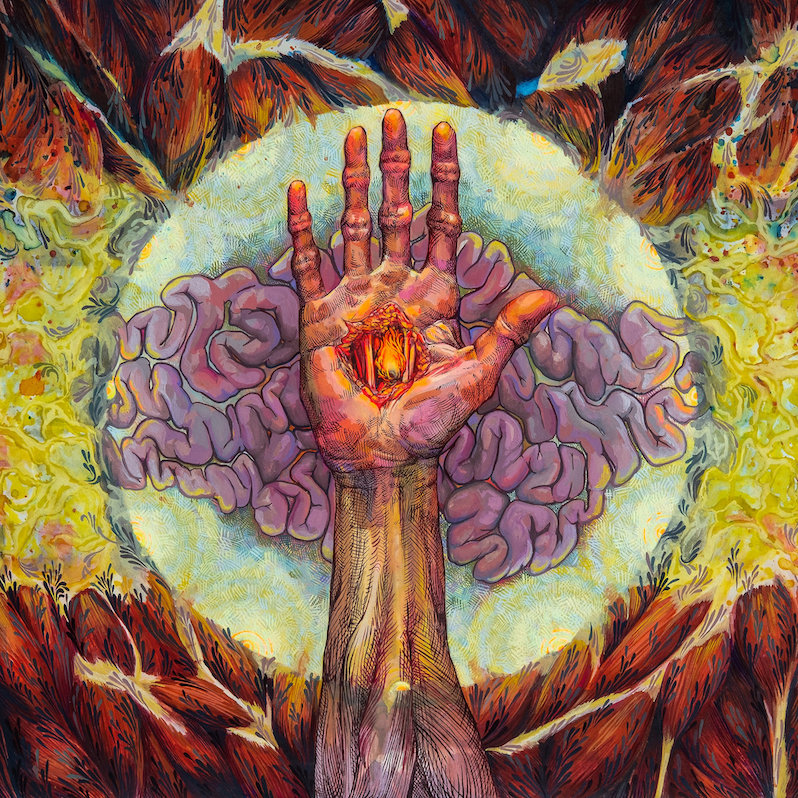 It is easy to sit down with Abscess Time, the newest record by Pyrrhon, and list off the shards of influence they have assembled into their collagist sound. There is noise rock a la The Jesus Lizard, Today is the Day and KEN Mode, bits of mutant post-djent prog ala Car Bomb, a heaping dose of the extended technique-laden high-skronk prog-death of Gorguts, not to mention a street-level sense of punk/crust acidity to the lyrics and timbre of the record. It is easy to do this in part because the band doesn't, at this point, need to hide vectors of influence anymore; they've always been a great group but, ever since their 2014 breakthrough The Mother of Virtues, they've been one of the best extreme metal groups going. We sometimes overly privilege pure brute originality, the notion of being the very first to ever deploy a sonic conceit or song form, but this kind of mindset is ultimately a betrayal of music-as-craft. These avant-gardist notions are partly so powerful because of what they offer us in terms of being tools; that a band like Pyrrhon assembles such a span of different ideas, chips edges off to make them fit the bigger picture and creates a mural out of them is, if anything, the point of these exercises, not a betrayal of them.
It is easy to list these influences, but that also misses the point. Pyrrhon display an absolute and unwavering sense of comfort and naturalness with the at times unnatural ideas they deploy. I can speak on a personal level as a fan of avant-garde music that, admittedly, the artificiality of some of these sounds can sometimes be the point, but it's also undeniably invigorating to hear Pyrrhon let in dissonant, churning sounds like the melting of a body into a machine the same way a young teen metalhead might rip into some Metallica riffs. There is nothing artificial here; Abscess Time shows Pyrrhon so in touch with these sounds that the space between them and the alien psychedelic body-mapping imagery they invoke is zero, a perfect union of sound and image. It's precisely the same kind of pure connective aesthetic force that demanded we take certain groups like Gorguts, Meshuggah, Ulcerate and Car Bomb and set aside genre descriptors. It's not that this can't be isolated and defined by a genre, which would be a silly stance to take, but more that that method of understanding doesn't seem to really capture what Pyrrhon are in 2020, not that "technical death metal" ever really did.
Abscess Time is perhaps best seen as: slime, mechanical/organic bone erupting from primal soup, the face on the cover of In the Court of the Crimson King fusing into the techno-dystopic futurescapes on any given Nocturnus record. And yet, Abscess Time doesn't move like a metal record; there is little fixation on brutality here, nor are there the genre-standard Black Sabbath/Judas Priest/Metallica central pillars of metal. Abscess Time slinks like a serpent, pours like ooze, before sharp and angular tech-metal bursts from the soup like some stalking skeletal warframe, only to inevitably dissolve into the gunk again. The moment you begin to settle into a way of understanding the record, of viewing it as post-Gorgutsian skronk, it suddenly deploys heavy noise rock/punk chops, only to later disrupt those with hideous and gurgling atmospherics that feel death metal without sounding death metal. There are moments in music where your jaw drops, pure expressions of virtuosity that demand an amount of respect whether you personally connect with the material or not. Pyrrhon is decidedly not that band; their virtuosity, of which there is frankly oodles, is always strongly contextualized by the aesthetic thrust of the group, no drop wasted.
Pyrrhon deserve to be mentioned in the same breath as forward-thinking darlings Oxbow, Kayo Dot, and the previously mentioned Car Bomb. I do not imply that we should consider them beyond death metal lightly; without putting too fine a point on it, I fucking love death metal. But it is hard to imagine why, with a record as strong as Abscess Time, there has not been more hype for this band unless it perhaps ties to the somewhat mixed perception people may have of them through viewing them as technical death metal. Pyrrhon are something different. Death metal is in here, certainly, but this more broadly lives in the same rarefied air of experimental rock as groups like Daughters, Faith No More and the like, albeit on the heavier/proggier end of that spectrum. In the world of metal, The Mother of Virtues was Pyrrhon's breakthrough. For the broader world of music lovers, Abscess Time deserves to be the next breakthrough for the group. That this is roughly the same group of musicians that delivered the Seputus record Man Does Not Give as well as last year's year-end caliber False Confession as Weeping Sores is a testament to the vast creative breadth of this band. If you thought you'd heard them spread their wings before: you have no idea.
---
Label: Willowtip
Year: 2020
---
Similar Albums: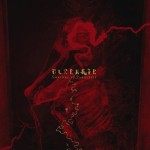 Ulcerate – Shrines of Paralysis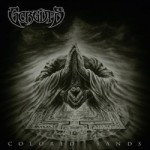 Gorguts – Colored Sands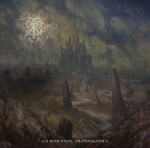 Chthe'ilist – Le Dernier Crepuscule
Langdon Hickman
Langdon Hickman is listening to progressive rock and death metal. He currently resides in Virginia with his partner and their two pets.