R.I.P. German electronic pioneer Manuel Göttsching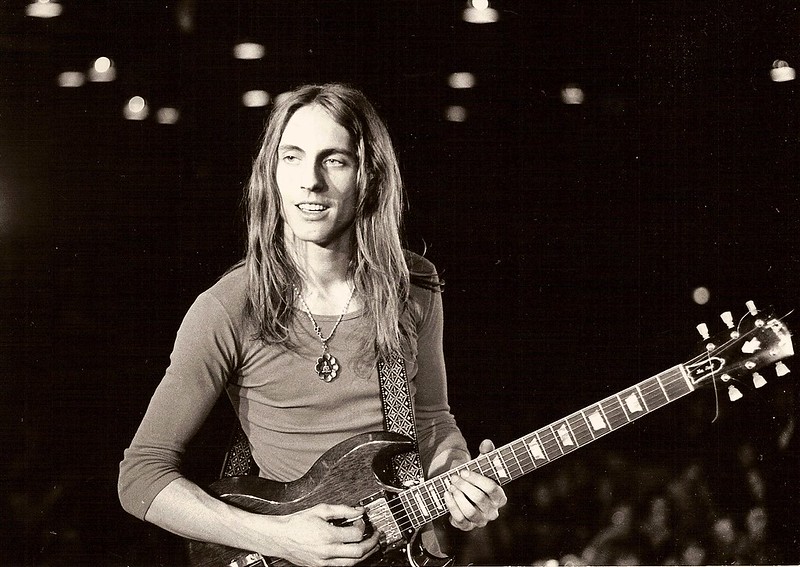 Manuel Göttsching, electronic music pioneer and legendary German musician, has died, according to reports from German news outlets. He was 70.
Born in Berlin in 1952, Göttsching grew up listening to opera and radio stations run by British and American allied forces. As a teenager he began playing guitar and played covers of Rolling Stones and Beatles songs. At age 18 in 1970, he joined Ash Ra Tempel, and took on more of an improvisational approach, releasing albums like their sprawling 1971 self-titled debut and the similarly psychedelic Schwingungen.
Later into the '70s, Ash Ra Tempel began to explore more electronic sounds as Ashra, releasing their progressive 1977 debut New Age of Earth. Göttsching also began releasing solo music around the same time, debuting with 1975's Inventions for Electric Guitar, featuring cosmic ambient music made from guitar loops. His best known work is E2-E4, one of the most innovative albums of the 1980s and a predecessor to contemporary techno.
His last solo album was 2008's Blackouts.
Photo by Marcel Fugère/Creative Commons [CC BY-NC-SA 2.0]