All month we've been teasing on social media that it's '80s month, and we've been sharing articles that have either highlighted some of the best music of the '80s, or even simply music that reminds us of the '80s. And today, we reach the main event: The Best Albums of the 1980s.
If the '70s was one of the most consequential decades for popular music, the '80s is perhaps the only other decade that can give it a run for its money in terms of both innovation and pop cultural visibility. The top 40 was rife with heavy hitters—Michael Jackson, Madonna, Prince and even '70s rockers like Springsteen—while elsewhere, technological advancements were bringing about new evolutions in synth-pop, dance music and industrial. Hip-hop rose to prominence, about a half-dozen metal subgenres were born, and punk begat post-punk and so on. If we're simply counting all of the new sounds that were born, the '80s were simply overwhelming.
As with other best-of-decade lists, our summary of the best albums of the 1980s is limited to two albums per artist. We made one exception, which will become obvious as you go deeper into the list, but simply put, no other artist had a decade quite like that. We also included two "deeper listening" album suggestions, in essence expanding our list to 450. We did the best we could in capturing as much of the best music of the decade as possible, and as diverse a selection at that.
Plus, listen to our Best Albums of the 1980s playlist.
---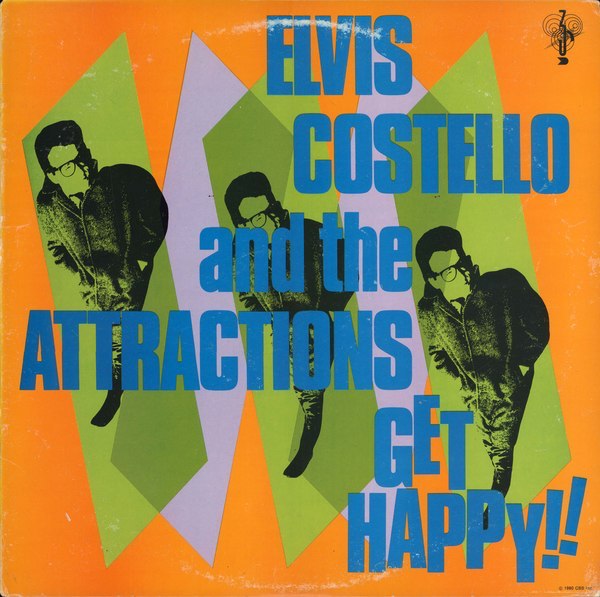 150. Elvis Costello and the Attractions – Get Happy!! (1980)
Whether it was really meant as the mea culpa for The Columbus Incident (Google it) or not, Costello's fourth album was his first to display a sweeping stylistic change. And it held back nothing: 20 songs on one platter like at K-Tel, steeped in the tradition of Motown and Stax R&B, borne from the frantic nature of the touring life, relentless and at times enervated. But as sundry as Get Happy!! appears, Costello's songwriting is sharp and forcibly concise. Quick snapshots like "Opportunity," "Temptation," "Possession" and "The Imposter" created compelling miniature worlds that broadened Costello's reach, and dramatic works like "King Horse," "New Amsterdam," "Motel Matches" and "Riot Act" put vulnerability in his still-bristling quiver. Costello's covers of Sam & Dave's "I Can't Stand Up for Falling Down" and the Merseybeats' "I Stand Accused" are among his most joyous moments, and no piano or other keyboard has ever enjoyed a more committed, animated life partner than Steve Nieve. – Paul Pearson
Deeper Listening: Squeeze – Argybargy; The Jam – Sound Affects
---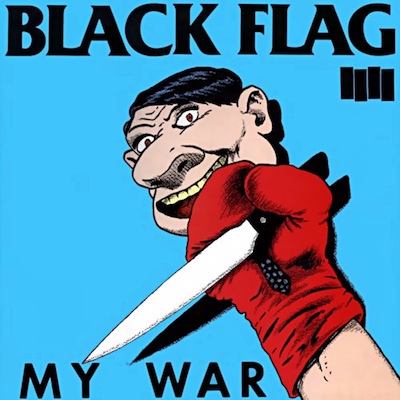 149. Black Flag – My War
For a band with such an enormous legacy, it's kind of hard to define what Black Flag actually sound like. Their most "punk" tracks are looser and more chaotic than most of their contemporaries and by the time of 1984's My War, the band had moved away from genre labels and morphed into a slower, darker and all-around stranger entity. The first side of the album, highlighted by the thrilling opening track, is energetic and urgent, but it's the murky second half that the album's best remembered for. These three tracks and their viscous nihilism were lambasted upon release, however they've aged remarkably well and had profound influence on genres ranging from sludge metal to noise rock to grunge. – Tom Morgan
Deeper Listening: Saint Vitus – Saint Vitus; The Adolescents – The Adolescents
---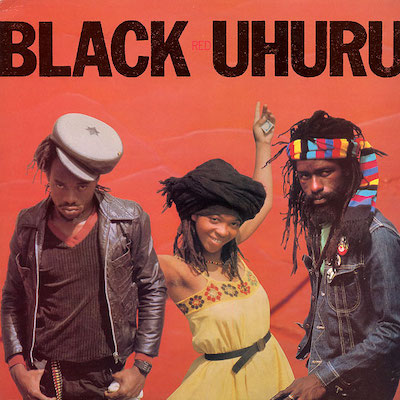 148. Black Uhuru – Red (1981)
Black Uhuru's second major album arrived at a critical time not just for the band, but for reggae as a whole. It had taken eight years (and multiple lineup changes) for the group to draw the attention of Island Records, and then the very month that Red was to hit shelves, Bob Marley died, leaving a musical movement without its prophet. With this in mind, Red's critical success wasn't just a triumph for Black Uhuru, but for several of reggae's lesser-known, but no less important, figures. In addition to legendary rhythm section and production duo Sly & Robbie, Red features a cast of session musicians that were to Kingston what the Wrecking Crew was to Los Angeles, including pianist Keith Sterling, percussionist Uziah "Sticky" Thompson, and guitarists Bertram "Ranchie" McLean and Mikey Chung. Within six years, however, Black Uhuru would lose two of the three vocalists who sang on Red—first Michael Rose to artistic disagreements, then Sandra "Puma" Jones to cancer—effectively ending the group's moment at the vanguard of reggae. It's a crying shame that their moment didn't last longer, but there's no doubt that it came when it was needed the most. – Jacob Nierenberg
Deeper Listening: Bob Marley and the Wailers – Uprising; Ini Kamoze – Ini Kamoze
---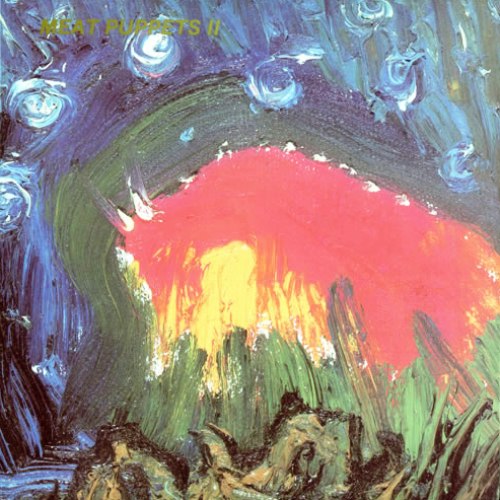 147. Meat Puppets – II
There was a time when Arizona's Meat Puppets were the weirdest band on SST. Though certainly not the case after the California hardcore powerhouse began releasing records by Blind Idiot God and Zoogz Rift, or Greg Ginn's countless solo projects—and The Minutemen are, of course, in a category all their own. But when power chords and pissed-off energy ruled, the Meat Puppets embraced the unpredictability of psychedelia, the loose grooves of the Dead, goofball humor and desertscape instrumentals. And sure, a little hardcore too. The band's scattered pieces come together in a brilliantly cohesive mosaic on their second album II, a jangly and jittery punk album with a hippie heart, described at the time by Kurt Loder in Rolling Stone as a "cultural trash compactor." The band's acid-country punk anthems like "Plateau" and "Oh, Me" were met with critical acclaim, even if the rowdier punk crowds didn't always get it, but after fraternal songwriters Cris and Curt Kirkwood joined Nirvana to play three of these songs on MTV's Unplugged, a second life for II gave the Meat Puppets the most coveted of titles as Your Favorite Band's Favorite Band. – Jeff Terich
Deeper Listening: Mekons – Fear and Whiskey; Giant Sand – The Love Songs
---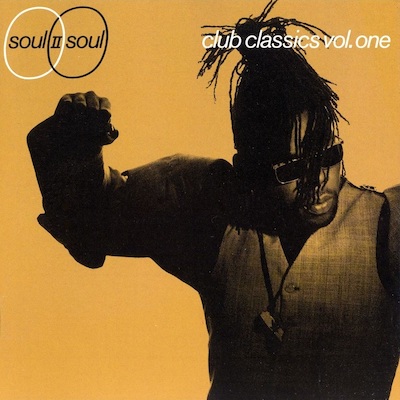 146. Soul II Soul – Club Classics Vol. 1 (1989)
Instantaneously, Soul II Soul opened up and created such a massive space where so many versions of Black Music—no, global Black Music could exist, shine and hang out. And not that corny "world music" thing Black folks in the states were never trying to hear either. I'm talking neo-soul, British funk, reggae, house, dub, R&B, lovers rock, hip-hop, post-disco, smooth jazz even. It only made sense that Jazzie B's creation, which originally started as a sound system playing records at street parties where their clothing style, dubbed "Funki Dred," would become a Global Brand that communicated Unity to and for all, beneath the unmistakable Afrocentric parasol. "Keep On Movin'," a simple directive in the title was released in 1989 and musically placed an "open for all dancers" oscillation in your earhole, presenting stoic post-disco compositions right next to serious Black British funk attitude like never before. Vocalist Caron Wheeler was and still is the most recognizable singer for the group, invites us to dance on the model single "Keep On Movin'," then expresses positivity and sensuality on the affirmation groove of "Back to Life." Both selections glide along with drum machine elegance and restrained but graceful string orchestrations around the fringes. Yet it's "Fairplay," with its sparse production, talkback bass line, hand claps, and keyboard enhancements, that conveys this group doesn't need high-mindedness to get across a serious lick. Here we get stuck. Transfixed, not just seduced, by the funk. Summarized perfectly by vocalist Rose Windross when she candidly repeats throughout, "'cause it's all about expression." – John-Paul Shiver
Deeper Listening: Neneh Cherry – Raw Like Sushi; Incognito – Jazz Funk
---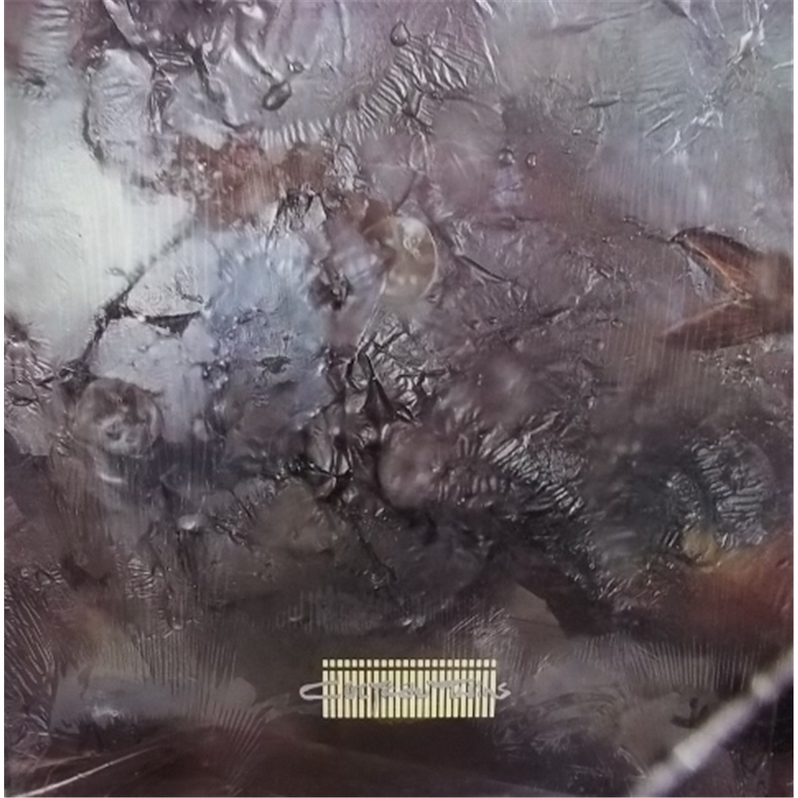 145. Cocteau Twins – Head Over Heels (1983)
The band we now know as Cocteau Twins—the group whose surrealist dreamscapes made beautiful canopies for Elizabeth Fraser's indecipherably beautiful vocals—appears first on "Sugar Hiccup," the third song on the band's second album Head Over Heels. It's an island of bliss in a sea of tension, beneath a sky of ominous cloud cover. On Head Over Heels, Cocteau Twins simultaneously perfect the darkwave of their debut Garlands while building a bridge away from it, sonically aligned with like-minded post-punks such as Siouxsie and the Banshees but imagining something much weirder, something that sounds like "Sugar Hiccup," for instance. But even in those darker, more jagged moments, Cocteau Twins are peerless, reshaping post-punk into lingering ellipses ("When Mama Was Moth"), sax-laden goth balladry ("Five Ten Fiftyfold"), proto-shoegaze ("My Love Paramour") and Lynchian lounge-abilly ("Multifoiled"). – Jeff Terich
Deeper Listening: Dead Can Dance – Spleen and Ideal; The Chameleons – Strange Times
---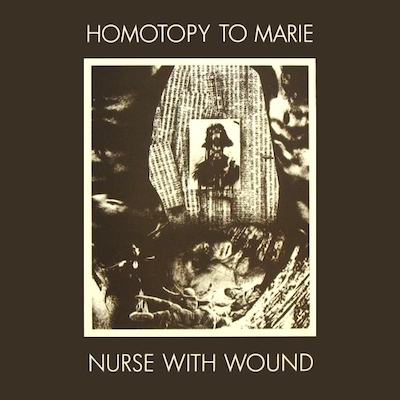 144. Nurse With Wound – Homotopy to Marie (1982)
The debut album that technically isn't a debut album, Homotopy to Marie is a reintroduction to Nurse With Wound as solely the work of Stephen Stapleton, a mad genius with a penchant for scripting nightmares. Crafted from an entire year's worth of studio sessions ("homotopy" being a term for the merging of a one-dimensional shape into another, appropriately), Homotopy to Marie is a masterpiece of disorienting sound collage, the sounds of crunched bits of metal and marching soldiers, sacred vocal music and inquisitive children, blood-curdling moans and screams and ambient drones. Most of what's here doesn't resemble traditional musical instruments, Stapleton's vision pieced together from a million disparate little parts to create a picture resembling the leftover remnants of an abandoned and condemned factory. That is, except for the occasional drone of piano, synth and the persistent clang of cymbal, a landscape that only reveals itself as the stunning masterwork it is if you're able to make it to the end. – Jeff Terich
Deeper Listening: Nurse With Wound – Soliloquy for Lilith; Ramleh – A Hole in the Heart
---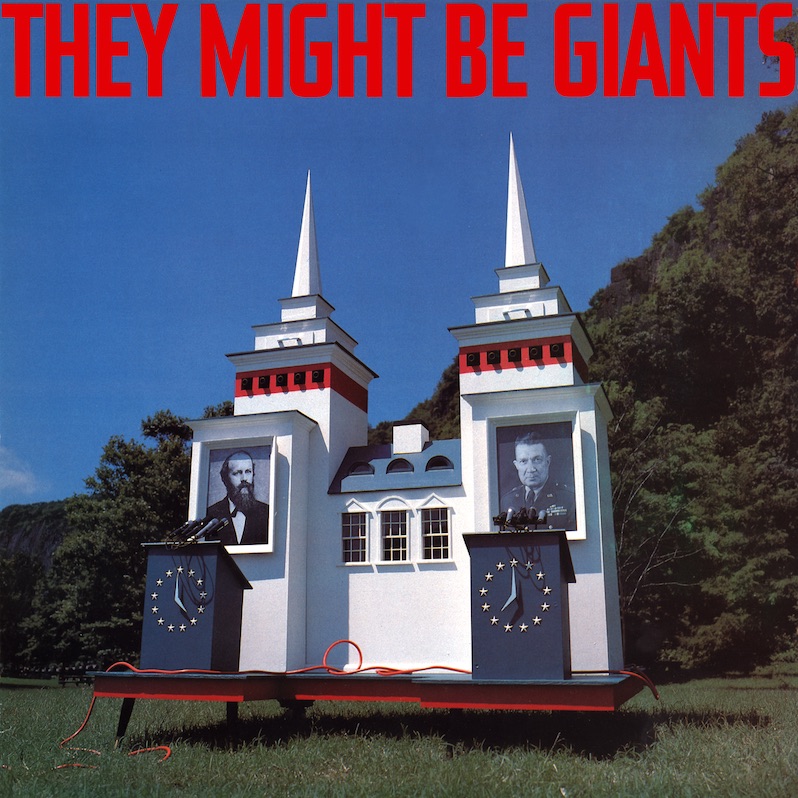 143. They Might Be Giants – Lincoln (1988)
"Weird" Al Yankovic's studied parody and Devo's nervy new wave informed a clutch of prankster acts from the late-'80s subdivision of college rock. John Flansburgh and John Linnell ended up building one of the longest lasting concerns from that witty contingent. They hinted at politics with lyrical and thematic wordplay; they undermined their love songs with accordion and drum-machine geekiness. Before TMBG delivered their towering cult classic Flood in 1990, sophomore album Lincoln really poured on the clever. – Adam Blyweiss
Deeper Listening: Robyn Hitchcock – Queen Elvis; Camper Van Beethoven – Telephone Free Landslide Victory
---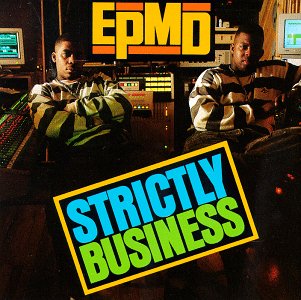 142. EPMD – Strictly Business (1988)
Erick Sermon and Parrish Smith's 1988 debut is a template for raw, East Coast rap that sustained them for seven records and solidified a regional sound. The Long Island duo's boastful claims and winking references are all delivered with such unflappable cool that you can't quite tell whether they're method actors or simply not committed enough to the bit, but the rhymes are ultimately too dope for any of that to matter. Which, when paired with a truckload of funk samples from the likes of Zapp, Kool and the Gang, Rick James and the like, only makes every line hit that much harder. Then top it off with an obligatory "Business" in the title. The ratio of samples to open space can change, the cultural references can be swapped out, but in the end, there's no improving hip-hop this fresh right out of the box. – Jeff Terich
Deeper Listening: Kool G Rap and DJ Polo – Road to the Riches; Big Daddy Kane – Long Live the Kane
---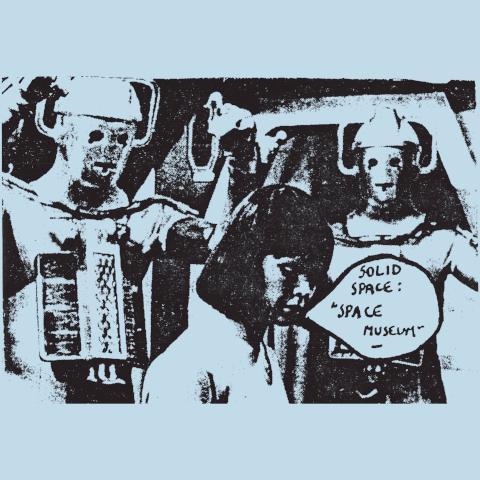 141. Solid Space – Space Museum (1982)
While Space Museum is not quite a Doctor Who concept album—it's somehow much cooler than that—the description isn't far off. The one and only record from Solid Space is a pastiche of science fiction vignettes and experimental melodies, patched together with TV dialogue and sound effect samples. Their cold, robotic vocal style seems to be role playing as the Cybermen that appear on their cover art, set atop eerie synths and woozy beats. But it's the jangly bursts of acoustic guitar and bits of human emotion that do peek through that make the album special. Icy tracks such as "Destination Moon" and "Darkness in My Soul" not only rival the coldest, most austere tendencies of The Cure, but preview a host of minimal- and no-wave music for years to come. – Forrest James
Deeper Listening: Oppenheimer Analysis – New Mexico; Ruth – Polaroid/Roman/Photo
---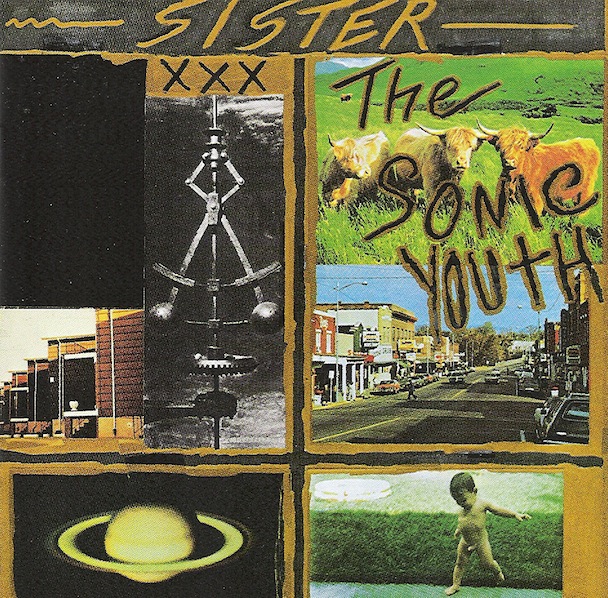 140. Sonic Youth – Sister (1987)
The one major quality that Sonic Youth had in common with their SST contemporaries was their prolificacy. In four years in the mid-to-late '80s they released four albums, one of them a double, all of them arguably among their best. And while the triumph of 1988's Daydream Nation isn't diminished by the existence of Sister, it's still ultimately the second of its kind. A climactic breakthrough in the band's transition from cultivating sounds into writing great songs, Sister is a case study in the utility of alternate tunings, bizarre effects and dissonant drones in the service of a pop song. Inspired by Philip K. Dick's dystopian sci-fi as well as his own biography—his own sister, who died shortly after birth, informed the album's title—the band wades through hazy dirges ("Beauty Lies in the Eye"), restrained jangle ("Schizophrenia"), stream-of-consciousness post-punk drive ("Pipeline/Kill Time") and slasher-film nightmares ("Pacific Coast Highway"). Where the band's music once seemed at once too cerebral to feel and too preoccupied with tonality to entirely wrap one's head around, Sister struck the perfect balance—noise, drone and abrasion shaped into something greater than the sum of its parts. – Jeff Terich
Deeper Listening: Sonic Youth – EVOL; Butthole Surfers – Locust Abortion Technician
---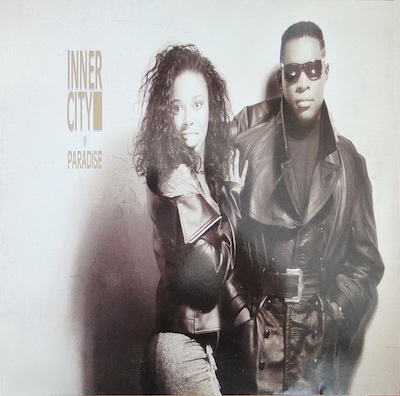 139. Inner City – Paradise (1989)
It only takes the first chords of "Big Fun" or "Good Life" to cause goosebumps while shaking it. The Belleville Three are Kevin Saunderson, Juan Atkins and Derrick May, three high school buddies who are widely regarded for developing and popularizing Detroit techno. Kevin Saunderson set out to find a means to broadcast his interpretation of Black underground music on terrestrial radio. Inner City, his band with Paris Grey as the lead vocalist, developed a soulful rendition of this drum-programmed dance music. It entered the mainstream in 1989, with few people realizing how political and deceptive this merger of futuristic music and contemporary culture was. Close enough listening will reveal it in Beyonce's "Break My Soul." Music of the future, certainly. – John-Paul Shiver
Deeper Listening: Virgo – Virgo; Mr. Fingers – Ammnesia
---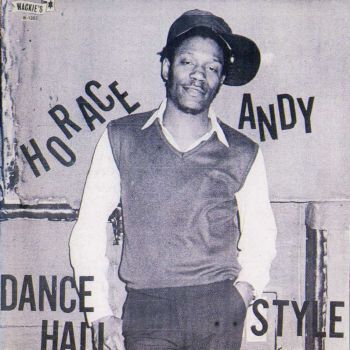 138. Horace Andy – Dance Hall Style (1982)
An established singer in roots reggae, crooner Horace Andy began dabbling in dub's realm of echo-laden psychedelia by the late '70s, and eventually teamed up with Brooklyn studio Wackies for his greatest fusion of sounds in 1982. Dance Hall Style is, despite its name, more dub and roots reggae than dancehall, producer Lloyd Barnes' otherworldly sonic atmosphere and the Wackies house band's mesmerizing performances establishing the incredible sound of the album while Andy himself offers performances that range from tender to chilling. The overall vibe is one of disorientation and dread, from the judgment-from-above crash of opener "Money Money" to the eerily outstanding "Spying Glass," which Andy would later revisit in collaboration with Massive Attack. One of the last great dub records before the sound went digital, Dance Hall Style feels as grimy and haunted as the era's most nocturnal post-punk. – Jeff Terich
Deeper Listening: Wayne Jarrett – Showcase Vol. 1; Prince Far I – Crytuff Dub Encounter III
---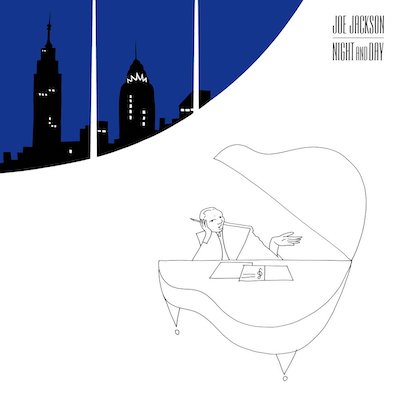 137. Joe Jackson – Night and Day (1982)
Joe Jackson's 1982 magnum opus is a how-to of hedonism: the pleasures of diving in, but also what it's like to wade out, reckoning with the mess of it all. Night and Day's first half plays out as a midnight bender, with Jackson jumping recklessly into a frenzied parade of dance rhythms, the tracks careening through a cavalcade of downtown Manhattan scenes (medleyed, crucially, with gapless transitions). The tunes ride a razor-sharp line between sophisticated and sleazy, peaking mid-record with the strung-out strut of "Steppin' Out." But when Jackson meets the morning sun on Side B, his indulgences give way to candid revelations. Night and Day ends up confronting the kind of deep life stuff—fragile masculinity, generational excess, the raw deal of aging up—that leaves a young gadfly like Jackson bleary-eyed and totally devoid of swagger. It's an unexpectedly powerful spree, all spun out from one wild night on the town. – Ben Easton
Deeper Listening: Marshall Crenshaw – Marshall Crenshaw; Split Enz – Time and Tide
---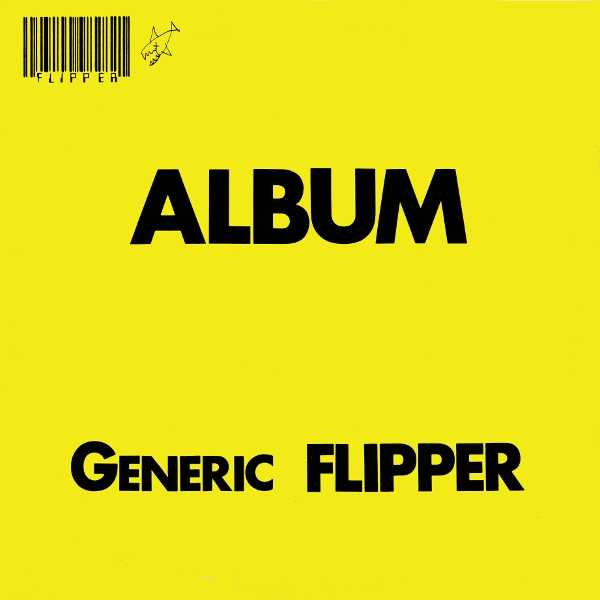 136. Flipper – Generic Flipper (1982)
While there are many artists that could be seen as its precursors, Generic Flipper is arguably the first out-and-out noise rock album. Its tempos grind and trudge, its instrumentation is sloppy and abrasive, its vocals snarl and spit. The tone of these nine expressive tracks is acerbically pessimistic, featuring bitter lyrics peppered with occasional insights of profundity ("life is the only thing worth living for!"). Counting pivotal musicians such as Buzz Osbourne and Kurt Cobain as fans, Flipper would never again make anything that matched the wild brilliance of their debut. Nonetheless, Generic Flipper stands tall as one of the most singularly visceral and enjoyably nasty albums released in the 1980s. – Tom Morgan
Deeper Listening: No Trend – Too Many Humans; The Gordons – The Gordons
---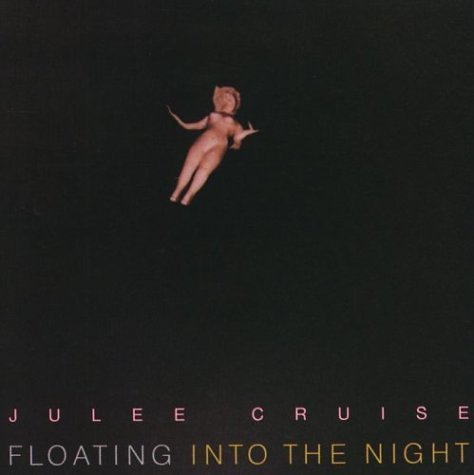 135. Julee Cruise – Floating Into the Night (1989)
"Mysteries of Love" had already drifted into the world years prior on David Lynch's Blue Velvet soundtrack, but Julee Cruise's lasting legacy wouldn't manifest until 1990 with Twin Peaks. As the story goes, David Lynch wrote a scene specifically set to This Mortal Coil's version of Tim Buckley's "Song to the Siren." They couldn't get the rights, so he and Angelo Badalamenti wrote their own, birthing some of the most distinctive dream pop since Cocteau Twins set the stage. Cruise turned out to be the missing link that connected Lynch's writing and Badalamenti's arrangements. – Forrest James
Deeper Listening: Marianne Faithfull – Strange Weather; Opal – Happy Nightmare Baby
---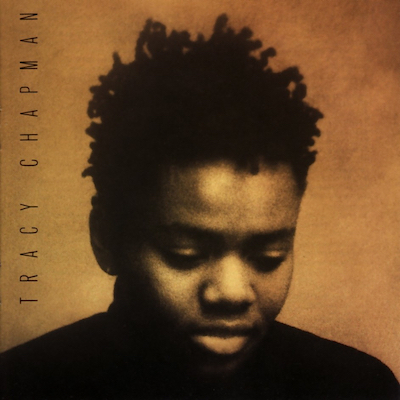 134. Tracy Chapman – Tracy Chapman
Tracy Chapman's rise was totally based on her ability to tell stories that not everyone knew about but could relate to. Honing those skills by busking in the train stations of Boston, Chapman was part of a wave of folk and blues adjacent artists in the mid to late '80s that found fame either by MTV or a Reagan/Bush regime that made hearing unrepresented voices in America a necessity. "Fast Car," Chapman's renowned lead hit, resonated across many boundaries, propelling her debut album to the top of the Billboard charts and earning Chapman three Grammy nods. It's the opening track, "Talkin' 'bout a Revolution," that boils down all the major '80s political wrangling to the most basic common denominator: Wall Street stole from us, and there should be blood in the streets. Chapman advises the action "in a whisper." However, it is "Fast Car" and "Baby Can I Hold You" that produced a slew of reggae dancehall reinterpretations, illustrating that stories about terrible situations in bad times appeal to those who feel and are affected. – John-Paul Shiver
Deeper Listening: Victoria Williams – Happy Come Home!; Lucinda Williams – Lucinda Williams
---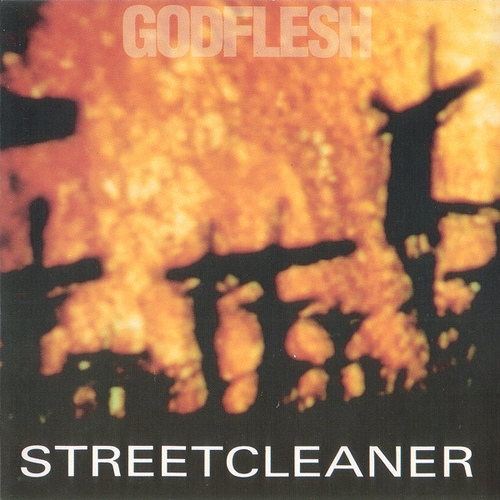 133. Godflesh – Streetcleaner (1989)
Fresh from his tenure in Napalm Death that lasted all of side A of Scum, Justin K. Broadrick sought entirely different extremes with the foundation of Godflesh. Slower, more agonizing, pulsing with punishing industrial drum-machine rhythms and evoking a scorched earth apocalypse more terrifying than even Clive Barker could conjure, debut album Streetcleaner is an endurance test in agony. Released in a year that might well go down in history as metal's heaviest, Streetcleaner is crushing and fearsome even by today's standards, each abrasive riff shooting off sparks while Broadrick's pitch-shifted voice barks like a demon from the abyss. Unless you made a habit of playing Ministry at half speed, in 1989, there was no template for this kind of malevolence and antagonism. – Jeff Terich
Deeper Listening: Swans – Children of God; Killing Joke – Killing Joke
---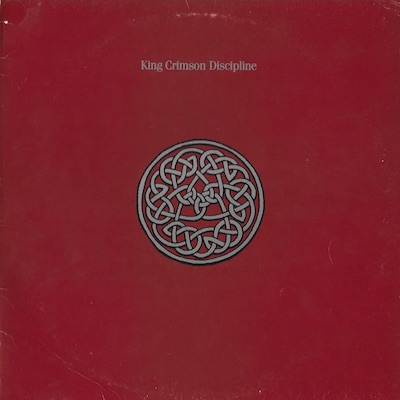 132. King Crimson – Discipline (1981)
It was perhaps an enigma for listeners in the '80s to see this record emerge and sound so wildly different to what came before in Crimson's catalog. Ditching the Mellotrons, verbose poetic lyrics and even the heavy metal avant-gardeisms that marked previous eras, the 80s saw King Crimson recruiting Adrian Belew (of Zappa, Bowie and Talking Heads fame) as well as '80s super-bassist Tony Levin to craft gamelan-infused new wave that leaned hard on the latent prog of the form. What emerged was both the group's most approachable and most mathematically complex work yet; check the title track, for example, which features each musician playing in their own time signatures with the drummer playing in two, none shared between any player. Much like their debut shaped prog for its first decade, this record would almost single-handedly redefine the direction of the genre for the next decade or so, proving Crimson is always ahead of the curve. – Langdon Hickman
Deeper Listening: King Crimson – Beat; King Crimson – Three of a Perfect Pair
---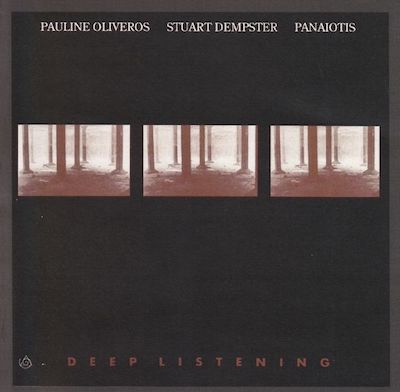 131. Pauline Oliveros, Stuart Dempster and Panaiotis – Deep Listening (1989)
On the 1989 collaborative recording between accordionist Pauline Oliveros, trombonist Stuart Dempster and vocalist Panaiotis, the emphasis is on deep. Recorded inside of a cistern at a military fort, Deep Listening employs reverberations within the unique space as a means of expanding and extending their sound, crafting drones that are both awe-inspiring and ominous, an early precursor to the majestic rumblings of Sunn O))). The project, which comprises four lengthy pieces, is as much about manipulating acoustics as it is tones themselves, offering an immersive take on minimalism and drone that seems to drop you into the center of the sound itself. – Jeff Terich
Deeper Listening: Roland Kayne – Tektra; Harold Budd – Abandoned Cities
---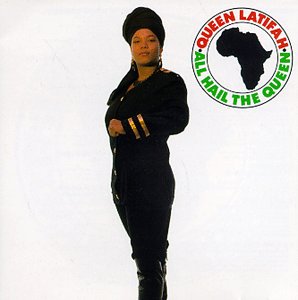 130. Queen Latifah – All Hail the Queen
On All Hail the Queen, a 19-year-old Queen Latifah achieved something unprecedented in 80s hip-hop. On top of being one of the first major female MCs, Latifah's debut was tough but inviting, principled but accessible, stylistically adventurous but tasteful, politically conscious but party-ready. Alongside groups like De La Soul and A Tribe Called Quest, Latifah crafted an alternative to the growing prominence of hardcore hip-hop. But unlike some of her whimsical Native Tongues contemporaries, Latifah didn't completely eschew the grit and braggadocio of hip- hop's mainstream. Instead, All Hail the Queen sits somewhere in-between. Whether it's the urgent flows, the jazzy, genre-hopping beats, or the Afrocentric, feminist lyrics, Latifah was pushing hip-hop in exciting directions. – Noah Sparkes
Deeper Listening: MC Lyte – Lyte as a Rock; Stetsasonic – In Full Gear
---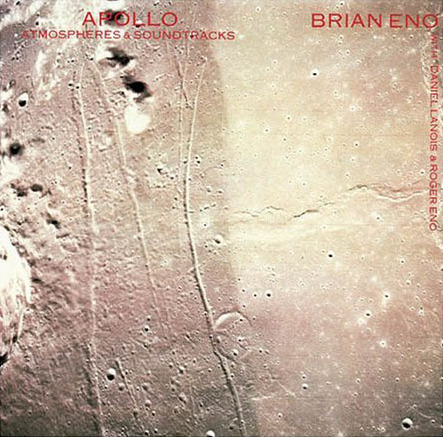 129. Brian Eno with Roger Eno and Daniel Lanois – Apollo: Atmospheres and Soundtracks (1983)
Brian Eno had already made soundtracks for the tense atmosphere airports, for films that never existed, and of sources and elements of the natural world by the time he'd set his sights on the moon. A score for a narration-free documentary of 35 mm film of the Apollo missions, Apollo: Atmospheres and Soundtracks is Eno at his eeriest, capturing drones and textures that vibrate and glow like the coronas of stars on the surface of a glass helmet, that radiate like prehistoric dust from the inside of a vast crater. Produced in collaboration with his brother Roger and longtime collaborator Daniel Lanois, Apollo finds balance between the sometimes terrifying vastness of the space beyond our world and the breathtaking beauty of touching the surface of a satellite just beyond our world. Though it at times sounds like one of Eno's darkest works, the presence of Lanois' slide guitar acts as a tether to our own home world, the warmth and human presence grounding this sojourn into uncharted space. – Jeff Terich
Deeper Listening: Steve Roach – Structures from Silence; Pieter Nooten and Michael Brook – Sleeps With the Fishes
---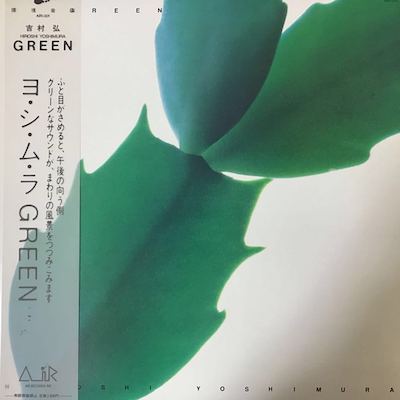 128. Hiroshi Yoshimura – GREEN
Would it be accurate to describe an album by ambient minimalist composer Hiroshi Yoshimura as bustling? Perhaps this is an overstatement, but relative to Yoshimura's other work, such as the spare and tender Music for Nine Post Cards, GREEN is a pretty lively affair. At the same time, it retains the light touch and contemplative, spatial sensibility that characterizes Yoshimura's body of work as a whole. If it is lively, or bustling, it is so in the way that the layered sounds of a forest are. That is to say—there is still plenty of negative space. And, as with Music for Nine Post Cards, GREEN manages to wring serious emotion out of relatively few notes—from the yearning motifs of "GREEN" to the quiet playfulness of
"SHEEP". – Tyler Dunston
Deeper Listening: Hiroshi Yoshimura – Music for Nine Post Cards; Akira Ito – Marine Flowers (Science Fantasy)
---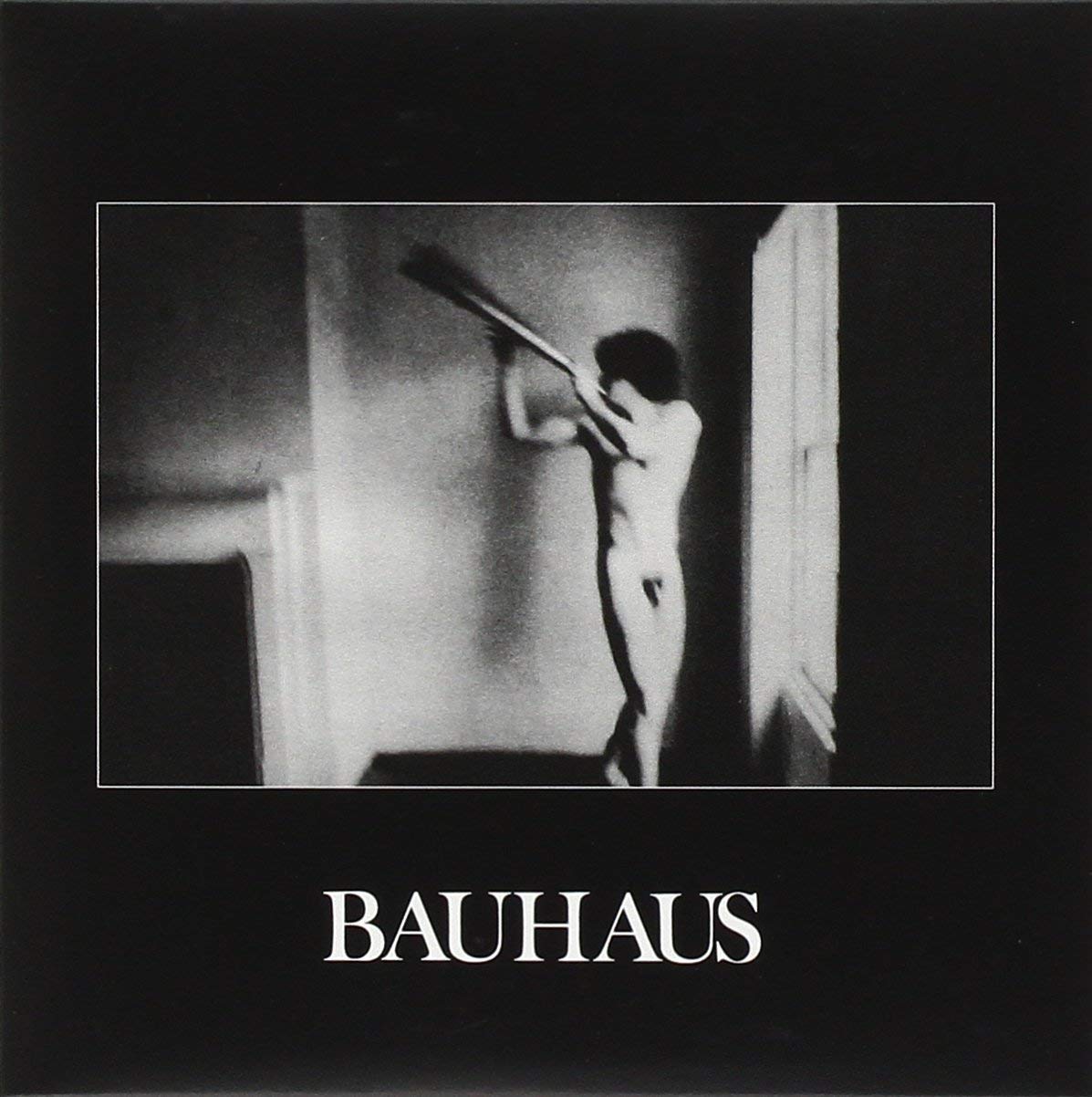 127. Bauhaus – In the Flat Field (1980)
It's refreshing in its way to look back on In the Flat Field, which is to goth rock what Black Sabbath and In the Court of the Crimson King are to heavy metal and prog respectively, not really the beginning per se as much as the point it definitively needed its own name. As a result, much like those records, so much of the past still remains here, from the more macabre wings of glam rock to the cobweb-dusted strains of prog filtered through the post-punk lens dominant in this mode. Bauhaus, by nature of being so early, were free from the necessity of following the cliches that would emerge in their wake, free to combine the surf rock Dick Dale-isms of early punk with post-industrial programmatic music, a pre-Danzig snarling evil skeletal Elvis emerging from rotting tombs. We here obviously adore this stuff; loving Bauhaus is like loving a grandparent, fond and eternal. – Langdon Hickman
Deeper Listening: Christian Death – Only Theater of Pain; Misfits – Earth A.D./Wolfs Blood
---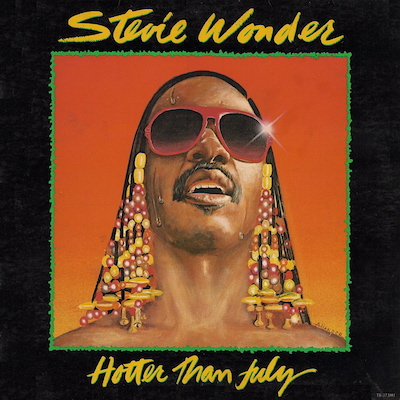 126. Stevie Wonder – Hotter Than July (1980)
Nobody, and I mean nobody, dominated the 1970s in terms of non-stop critically lauded albums like Stevland Hardaway Morris. With that cachet, he released an experimental record Journey Into the Secret Life of Plants in 1979, which produced the heartwarming hit "Send One Your Love," but it was a critical and commercial disaster. Stevie Wonder complained that Motown did not market the record sufficiently (which you can believe, at this time Berry Gordy was bringing Motown to the movies). So, what does the one-man band machine do? He performs, writes, arranges, and produces Hotter Than July, his first record qualifying for Platinum certification. The hits "Master Blaster (Jammin')," inspired by the reggae music of Bob Marley who Wonder met in 1979, and the anthemic "Happy Birthday," honoring Dr. Martin Luther King Jr. and used to campaign for King's birthday, January 15, which became a national holiday in the United States, flew off the shelves (Martin Luther King Jr. Day would be declared a federal holiday in 1983, and was first celebrated nationwide in 1986). Keep Stevie Wonder in bubblewrap, people, he's a national treasure. – John-Paul Shiver
Deeper Listening: Bobby Womack – The Poet; Marvin Gaye – In Our Lifetime
---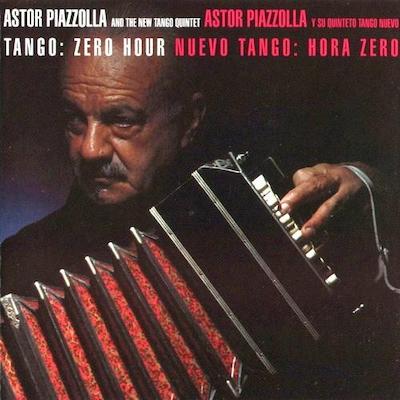 125. Astor Piazzolla – Tango: Zero Hour (1986)
The rising appeal of "world music" in the U.S. during the '80s coincided nearly perfectly with the release of Tango: Zero Hour, one of his most lavishly produced albums, primed for a mainstream audience. By then, Piazzolla had already spent decades expanding the genre of tango, or rather specifically detaching the music from a relegated secondary role and putting it on its own terms. He combined traditional tango with jazz, and arranged it like chamber music, centering his own virtuosic bandoneon instead of the dancer or singer. He considered Zero Hour to be his finest studio recording and indeed it is exemplary of the style he created—both urgent and romantic, in turns delicate and explosive through bombastic dynamic changes. – Forrest James
Deeper Listening: Dino Saluzzi – Kultrum; Astor Piazzolla – The Rough Dancer and the Cyclical Night
---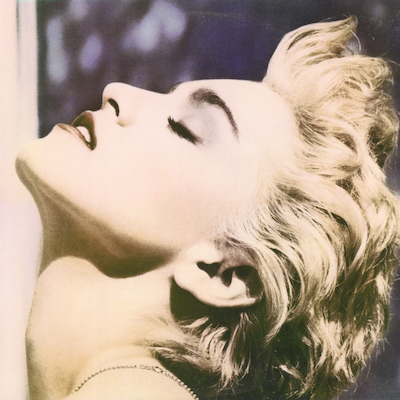 124. Madonna – True Blue (1985)
Madonna shed her bubblegum squeak on her third album. She expanded from pop with teen appeal into broader range of sounds, pulling from classical and flamenco in equal measure. Madonna truly found her voice with this album, proving she could belt it out with the best of them as her voice matured into a rich alto, best heard on the ballad "Live to Tell". Her vocals on "La Isla Bonita" also share this richness, though it is overshadowed by the salsa grooves, on which, thanks in part to producer Patrick Leonard (who also co-wrote the song), she stepped outside of the bounds of dance music, to create something that helped the critics of the day to take her more seriously. – Wil Lewellyn
Deeper Listening: Cyndi Lauper – She's So Unusual; George Michael – Faith
---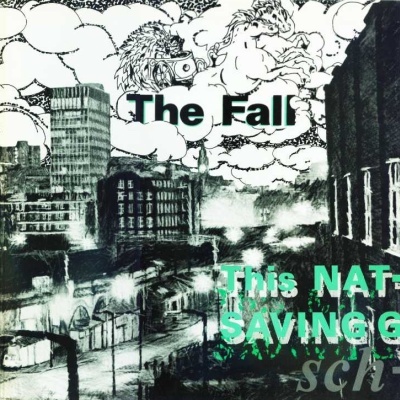 123. The Fall – This Nation's Saving Grace (1985)
The "always different, always the same" contradiction inherent in the music of The Fall would at least on the surface suggest that "pick a Fall album, any Fall album" might be a compelling enough argument. And to some degree, maybe it is: It's not like Hex Enduction Hour, The Wonderful and Frightening World Of, Bend Sinister or Grotesque (After the Gramme) aren't each revelatory iterations of the permanently unsettled post-punk legends. This Nation's Saving Grace is unique, however, an instance of creative shuffling that found guitarist Brix Smith taking the reins from Steve Hanley, on paternity leave, in crafting melodies around which Mark E. Smith shaped his bitter sneers and repetitious catchphrases ("L-L-L-L, A-A-A-A," "feel the wrath of my bombast!"). Not exactly an overt stab at accessibility, This Nation's Saving Grace nonetheless arrived as their most gloriously melodic set of songs, a glimpse of perfection from a band that had no use for such a thing. – Jeff Terich
Deeper Listening: The Fall – Hex Enduction Hour; The Fall – Bend Sinister
---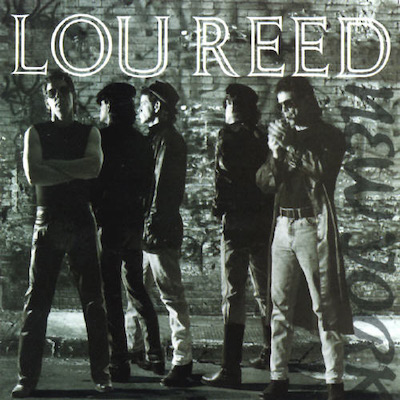 122. Lou Reed – New York (1989)
In another life, Lou Reed would have written short stories; New York is his literary turn. Always trend-agnostic, Reed ditched synths, keys, strings and horns for his fifteenth solo LP in favor of a pared-back lineup: two guitars, drums and bass. The band is mostly there to accent his speak-sung newsreel narratives and polemics—vitriolic here, deadened there, but always intelligent and sensitive at bottom. Reed is too disgusted with society, too infatuated with filth in all its forms, to ever get sentimental, which makes the record's tender moments (the wistful memorial "Halloween Parade" and the fable "Last Great American Whale") feel all the more sincere. And for all its bluster, New York is nothing if not earnest—a hard-edged disquisition on thwarted dreams, political double-talk and cultural rot that's powerfully, unsettlingly relevant today. – Casey Burke
Deeper Listening: Lou Reed – The Blue Mask; Lloyd Cole and the Commotions – Rattlesnakes
---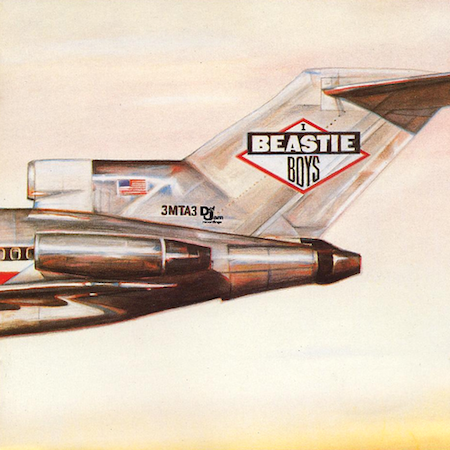 121. Beastie Boys – Licensed to Ill (1986)
Licensed To Ill wasn't the first time metal blended with hip-hop, but it was the first such hybrid that really caught listeners' attention, and is undoubtedly one of the best. The album has a complicated legacy—it didn't take long for the Beastie Boys to regard it as something of an old shame, be it down to the repeated references to recreational drugs that none of the group actually used, the sort-of-ironic-but-not-really misogyny, or the fact the Beasties themselves were largely indifferent to heavy metal, their debut's dalliance with the genre owing itself far more to producer Rick Rubin than the trio themselves. Nonetheless, the record's intoxicatingly powerful beats and the boy's excitable chanting is the sort of mischievous fun that will forever remain irresistible. – Ed Brown
Deeper Listening: 3rd Bass – The Cactus Album; Biz Markie – Goin' Off
---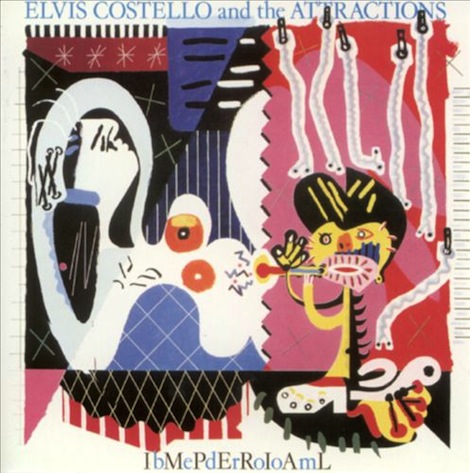 120. Elvis Costello and the Attractions – Imperial Bedroom (1982)
There is a clear demarcation in Elvis Costello's career, a point where he boxed himself out of whatever limits were imposed upon him and embraced wholesale change from project to project. That point is probably Imperial Bedroom, his first non-country album without producer Nick Lowe. Led by Beatles engineer Geoff Emerick, an awfully good get, Costello explored ornate string arrangements, Euro-lounge, jazz waltz, and torch songs (of which "Almost Blue" may be the best example, ever). But more meaningfully, Costello turned his attention on the state of play in the drawing rooms of suburban content: the warring marrieds of "Tears Before Bedtime," the wracked internal dramas of "Shabby Doll" and "You Little Fool," and the joyful defiance of "And In Every Home…" and "The Loved Ones." It all coalesces in what may be Costello's best song: "Man Out of Time," in which a master of public policy slowly unravels over unmet private needs. – Paul Pearson
Deeper Listening: The Go-Betweens – Before Hollywood; Crowded House – Temple of Low Men
---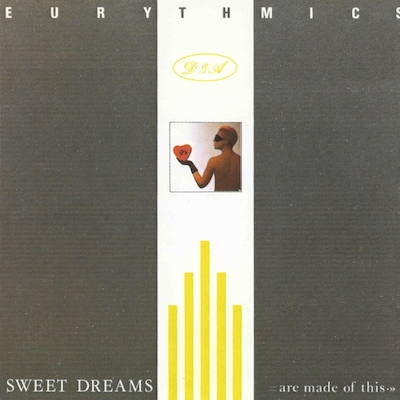 119. Eurythmics – Sweet Dreams (Are Made of This) (1983)
With the release of Eurythmics' debut album In the Garden—produced by Conny Plank and featuring contributions from members of Can, D.A.F. and Blondie—the duo very easily could have made the most of the avant garde post-punk space in which they emerged. But Annie Lennox and Dave Stewart had greater ambitions, pursuing more soulful anthems overflowing with massive hooks on their sophomore album Sweet Dreams. It didn't happen overnight, though after three failed singles, a collapsed lung and at least one nervous breakdown, the duo finally found their way to the mainstream with a little patience. In hindsight, despite the trials of all involved, the breakthrough of Sweet Dreams feels like an inevitability—a pulsing synth-pop set engineered to merge both disco and darkwave. They're haunted on "I've Got an Angel," ecstatic on "Love is a Stranger," and immortal on the smash title track thanks in large part to its legendary video of riding crops, globes and cows in boardrooms. It's not a record of bubblegum populism—there's more than enough irony and cynicism to go around—but a go-for-broke, bitter, angry and bleak tour-de-force that nearly broke them. Instead, it made them stars. – Jeff Terich
Deeper Listening: Ultravox – Vienna; Erasure – The Innocents
---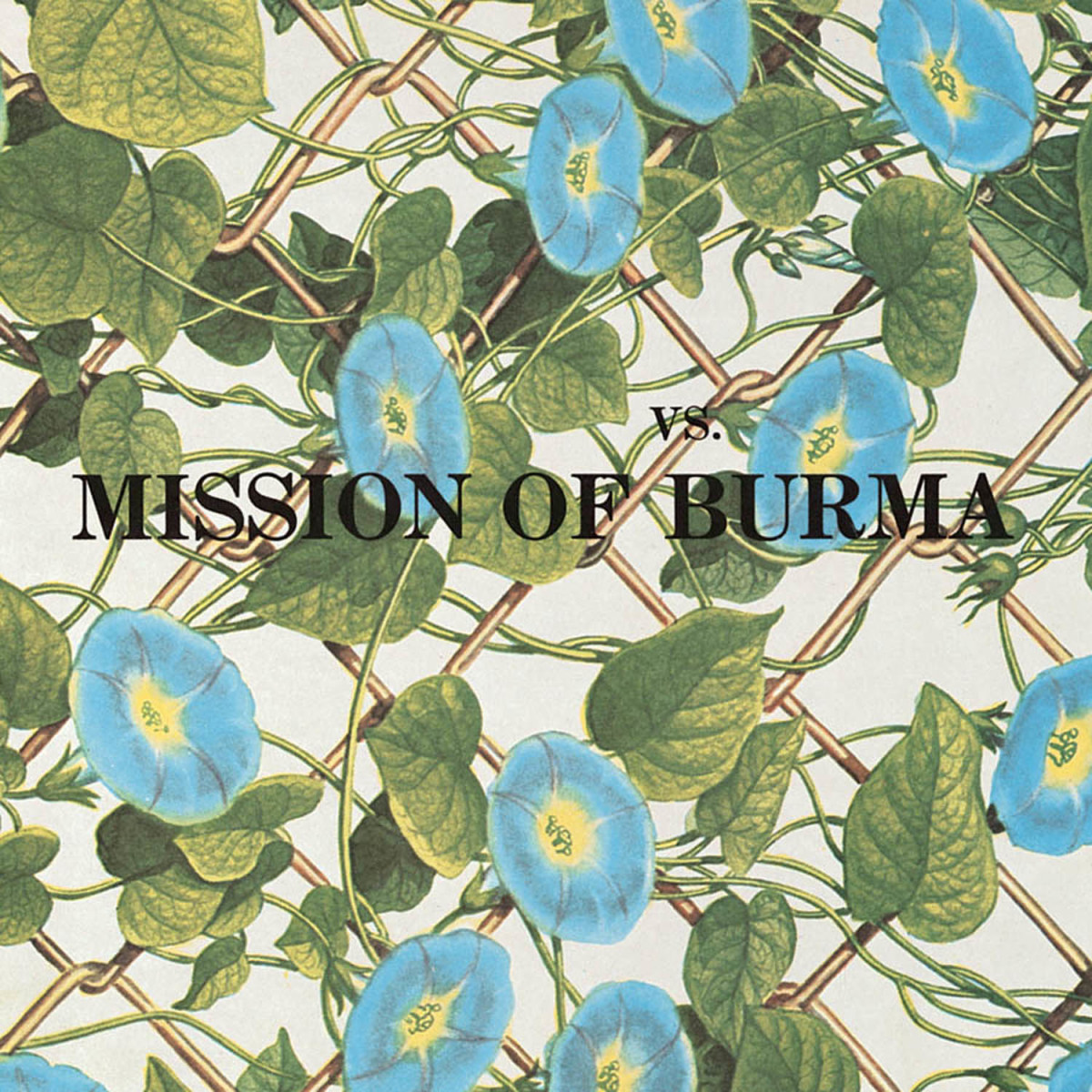 118. Mission of Burma – Vs. (1982)
One of the smartest underground rock albums of the eighties, Mission of Burma's debut palpably exudes personality and a sense of artistry. As equally inspired by Stockhausen as The Stooges, Vs. is a riveting collection of post-punk anthems that are by turns unique, inventive and accessible. Built on a foundation of jittery rhythms, scratchy guitars, intellectual lyrics and tape loop manipulation, Mission of Burma's debut has been sighted as an influence by major artists ranging from Fugazi and R.E.M. to author Jonathan Franzen. Despite the post-punk style being imitated almost to death, Vs. remains a fresh and singular work unburdened by the weight of history. – Tom Morgan
Deeper Listening: Mission of Burma – Signals, Calls and Marches; Wipers – Youth of America
---
117. Bathory – Blood Fire Death (1988)
As with many great misunderstood metal acts, Bathory decry, not romanticize, systems of death—they simply do it in grisly poetic detail. Their lyrical descriptions of bloody battle actually contain anti-nuclear critiques of the "metal phallus seeds of death" and rallying cries that "all people of bondage shall triumph." At ten and a half minutes, the album's title track spans the gamut of extreme and melodic metal—the haunting synthesized choral vocals lilt above trudging, marching, and then galloping beats. Blood Fire Death bridged the gap between Bathory's early lo-fi years writing the road map for Scandinavian black metal, and their later more epic Viking metal style. – Forrest James
Deeper Listening: Hellhammer – Apocalyptic Raids; Celtic Frost – Morbid Tales
---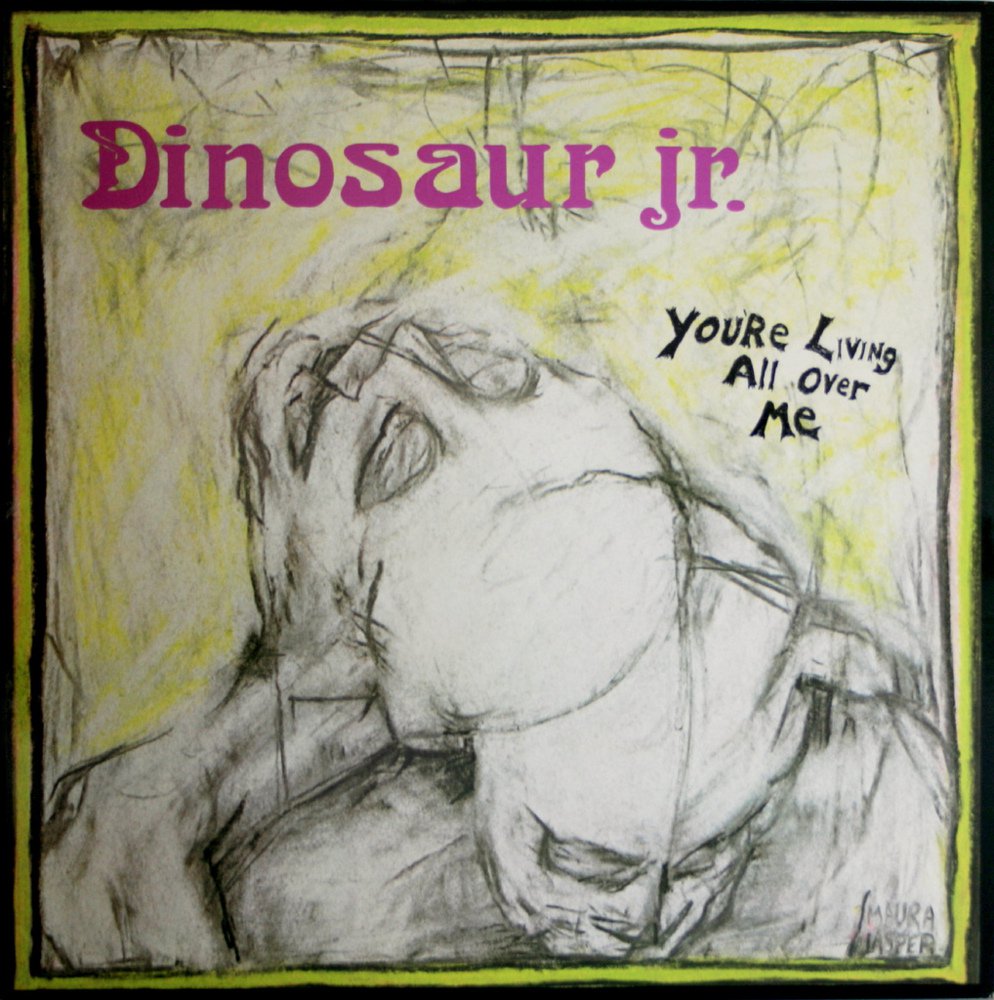 116. Dinosaur Jr. – You're Living All Over Me (1987)
Grunge got its start when J Mascis and Lou Barlow were still playing in hardcore band Deep Wound as teenagers, and nobody would ever make the erroneous claim that it was invented in Amherst, Massachusetts and not the Pacific Northwest. Still, its first great record might very well be this—a hard-driving hybrid of noise rock and Crazy Horse that emphasized melody as much as the squealing leads of their guitar hero frontman. You're Living All Over Me solidified the best ideas the band put forth on their raw, self-titled debut and cast aside everything else (which to be fair was a lot), fully committing to Dinosaur Jr. as the underground's Great American Guitar Rock band. For something that still scans as "indie rock," though, You're Living All Over Me is unbelievably heavy, as only an album that features a song called "Sludgefeast" can be. But there's vulnerability in these songs as well, the kind of angst and malaise that only a wild, piercing solo can cure. – Jeff Terich
Deeper Listening: Screaming Trees – Buzz Factory; Buffalo Tom – Buffalo Tom
---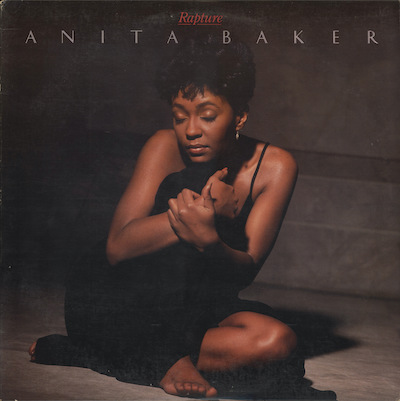 115. Anita Baker – Rapture
Even to those unconvinced by the adult-oriented smoothness and hopeless sentimentality of "quiet storm," the feeling and gospel-infused power of Anita Baker's voice is hard to deny. On Rapture, Baker uses this quality to elevate the experience of falling in love to that of religious ascension. And yet it never feels overly grandiose: Baker often begins these tracks quietly before exploding through rushes of pristine instrumentation. But Rapture is not mono-dimensional: after experiencing the extent of Baker's dedication—from the highlight "Sweet Love" to the tender "You Bring Me Joy"—the record ends with "Watch Your Step," a caution against taking her love for granted. However, above any of these lyrical considerations, it's Baker's voice that remains the heart of the record. – Noah Sparkes
Deeper Listening: Luther Vandross – The Night I Fell in Love; DeBarge – In a Special Way
---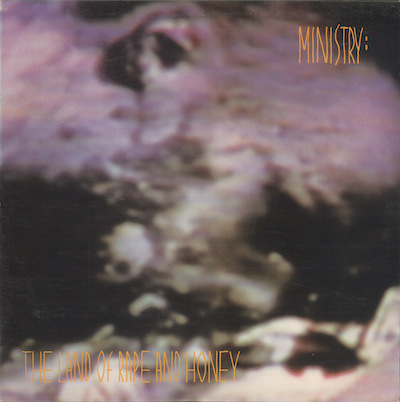 114. Ministry – The Land of Rape and Honey (1988)
Ministry's third studio album represented a sea change in what the band played and how it was described. Moving guitar up in the mix on just a few tracks meant their music was no longer edgy synth pop or quirkily emotive new wave. This was suddenly industrial metal, emphasis on the metal, democratic and unapologetic in using both the analog and electronic to define extremes of volume, repetition, or imagery defusing rock music's usual suspects like totalitarianism and religion. – Adam Blyweiss
Deeper Listening: Front 242 – Front by Front; Skinny Puppy – VivisectVI
---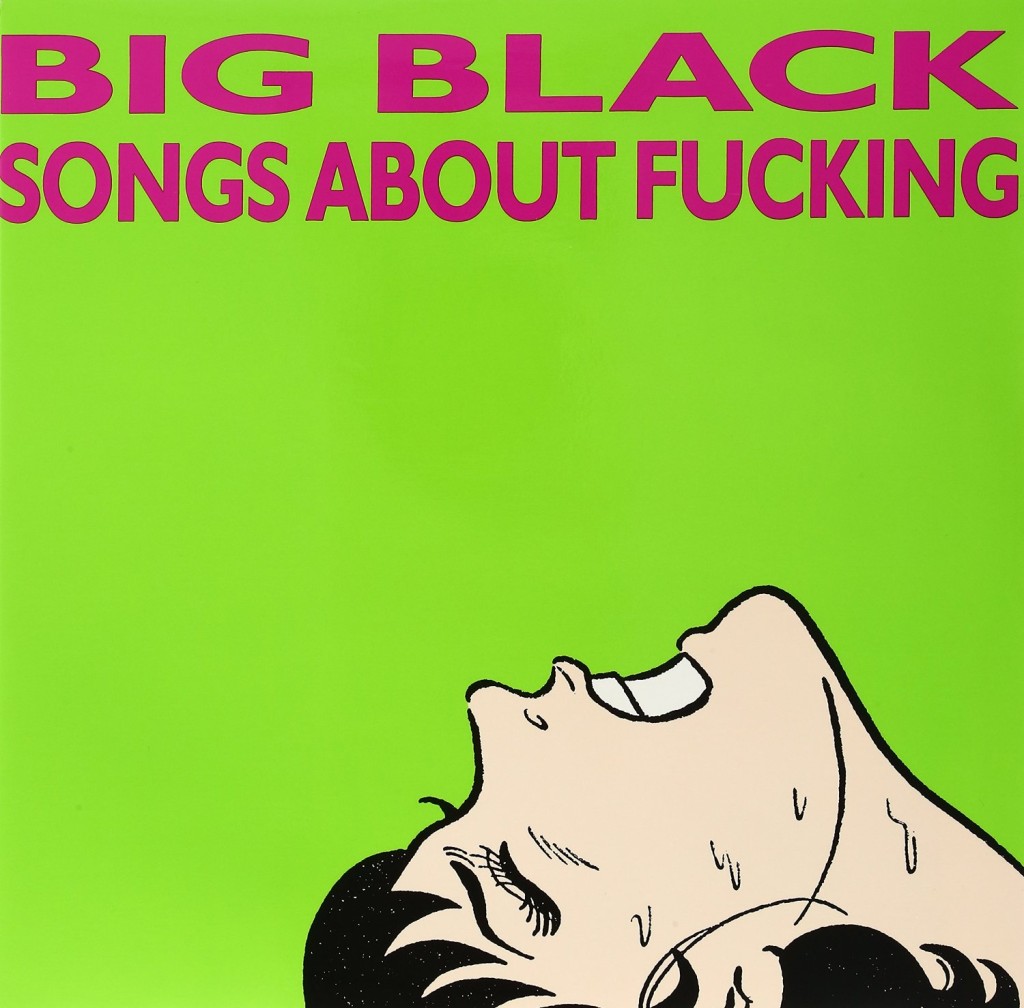 113. Big Black – Songs About Fucking (1987)
Steve Albini used to set off firecrackers before Big Black performances in the '80s, and the sandpaper guitars and misanthropic attitude of the Chicago post-hardcore group's second and final album isn't any less incendiary of an act. Essentially devoid of midrange, with harsh high-end guitar riffs scraping up against cinderblock basslines and the industrial thump of their automated rhythm-keeper "Roland," Songs About Fucking is antagonism made art. All of its 29 minutes are dripping with hostility and viscera, from the carbomb of "Kasimir S. Pulaski Day" to the truck driver hosing blood out of his cab in "Fish Fry" and the asshole narrator that ruins your life in "Bad Penny." The lone exception might be the band's standout cover of Kraftwerk's "The Model," but even the "fun" moments here are chaotic, violent, wreaking havoc on the central nervous system. Industrial music maybe got louder, scarier or heavier, but it's never been meaner. – Jeff Terich
Deeper Listening: Scratch Acid – Scratch Acid; Big Black – Atomizer
---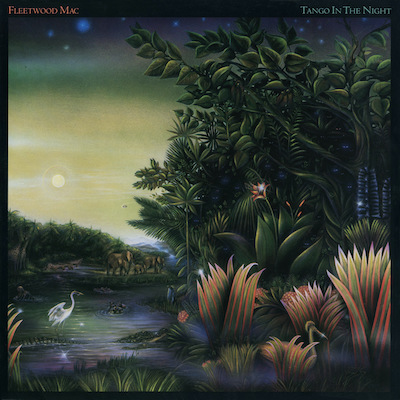 112. Fleetwood Mac – Tango in the Night (1987)
Tango in the Night feels like Fleetwood Mac's vacation album. It leans heavily into the yacht rock that was cropping up around them, steers far away from the band's more pure, acoustic rock, and conjures up images of night skies and sea breezes. "Welcome to the Room… Sara" utilizes congos and a laid-back groove to create the sound of an escape. "Everywhere" is a shimmering, dreamy pop ballad while "Little Lies" has hints of synth that give it a mesmerizing quality. Tango has a soundscape all its own, providing a quick relief from the internal chaos that was often happening behind the scenes. – Virginia Croft
Deeper Listening: Bruce Springsteen – Tunnel of Love; Hall and Oates – Private Eyes
---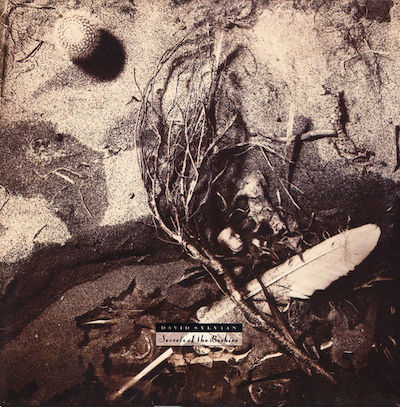 111. David Sylvian – Secrets of the Beehive (1987)
As the leader of UK new wave group Japan, David Sylvian helped guide the group from Roxy Music-like avant-glam toward something more like ambient pop, offering a hint of a long and productive solo career on the horizon. Secrets of the Beehive—Sylvian's fourth album, sandwiched between a double-length ambient-plus-pop collection and two collaborations with Can's Holger Czukay—is the most concise encapsulation of the stunning atmospheric sound he cultivated. As much a showcase for Sylvian's haunting and poetic songwriting as it is for pure explorations in sound, it finds the singer/songwriter collaborating with the likes of Ryuichi Sakamoto as well as jazz and new age artists such as David Torn and Mark Isham, stripping away any new wave flash in favor of a breathtaking and airy blend of free-flowing art-pop arrangements and gentle traces of ECM-style jazz. A richly arranged record that more often than not embraces minimalism—as on the hypnotic synth of "Maria" or the stark upright bass on "Mother and Child"—Secrets of the Beehive finds that rare balance of accessibility and visionary artistry. – Jeff Terich
Deeper Listening: Material – Memory Serves; Robert Fripp – Under Heavy Manners/God Save the Queen
---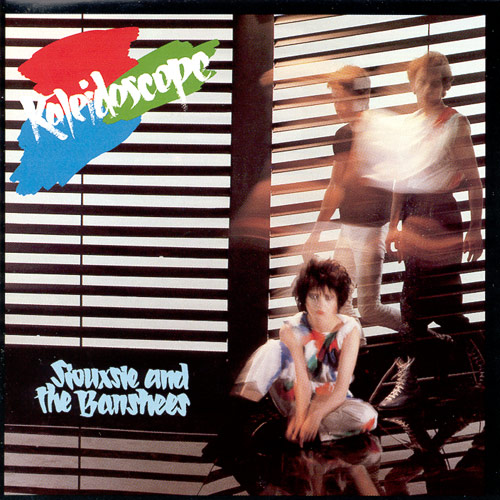 110. Siouxsie & the Banshees – Kaleidoscope (1980)
For all of Siouxsie and the Banshees' other accomplishments—chief among them helping to transform gothic rock from a punk rock fashion aesthetic into a fertile art form all its own—let it never be forgotten that they were, for a brief period in the early '80s, one hell of a team of ringers. After the departure of John McKay and Kenny Morris following the release of 1979's Join Hands, Siouxsie Sioux and Steven Severin enlisted Magazine guitarist John McGeoch and Slits drummer Budgie to fill their shoes, and in the process helped reshape the sound of the band altogether. Kaleidoscope became a turning point for the band, embracing a haunting new tension cut with strains of nightmarish psychedelia, from the playfully deranged ("Happy House") to the uneasy and unresolved ("Tenant") to the manic and menacing ("Skin"). It's a self-contained world of shadows and specters, made all the more tangible through four musicians playing the absolute hell out of these songs. – Jeff Terich
Deeper Listening: Siouxsie & the Banshees – Juju; Xmal Deutschland – Tocsin
---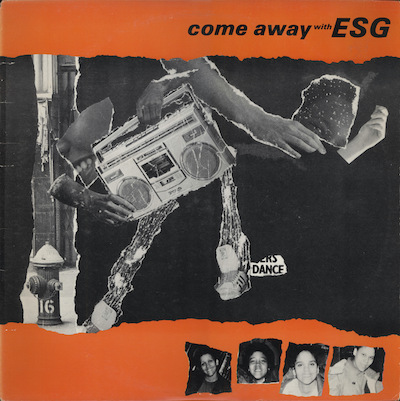 109. ESG – Come Away With ESG (1983)
ESG stood for "Emerald, Sapphire & Gold," representing the birthstones of drummer and lead vocalist Valerie and Renee Scroggins, respectively, and the sisters' hope that their records sell so well as to be certified gold. A missing link between post-punk and hip-hop, they opened for the likes of Public Image Ltd. and Gang of Four, while their early singles became fertile ground for countless producers looking for samples—which all too often went unacknowledged. Though the lack of credit would dash ESG's dreams of commercial success (something they pointedly addressed with the title of a later EP, Sample Credits Don't Pay Our Bills), it ensured that the band's legacy would outlive many of those who stole their work. The lone album they released in their initial run, Come Away with ESG is a half-hour-long dance party that's kept going for nearly four decades now, influencing not just hip-hop but house, indie rock and dance-punk. It's not gold, but damn, how it glitters. – Jacob Nierenberg
Deeper Listening: Liquid Liquid – Optimo EP; Dinosaur L – 24 -> 24 Music
---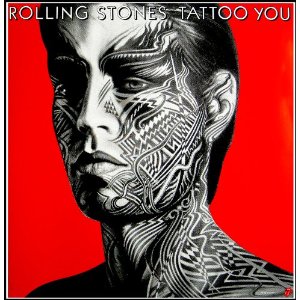 108. The Rolling Stones – Tattoo You (1981)
An exhilarating listen, Tattoo You is a raucous and bombastic good time. It's almost hard to believe it was the Rolling Stones' 16th album, that they could keep churning out stellar albums. But electrifying tracks like "Start Me Up" and "Little T&A" prove there was never any digression. However, a chunk of the album is made up of unused recordings from prior sessions, some from almost a decade before the release. Whether the material was current or not, there's a rich feeling of strength in the album, rising up to create a collection of honest and carefree rock 'n' roll. – Virginia Croft
Deeper Listening: Bonnie Raitt – Nick of Time; Queen – The Game
---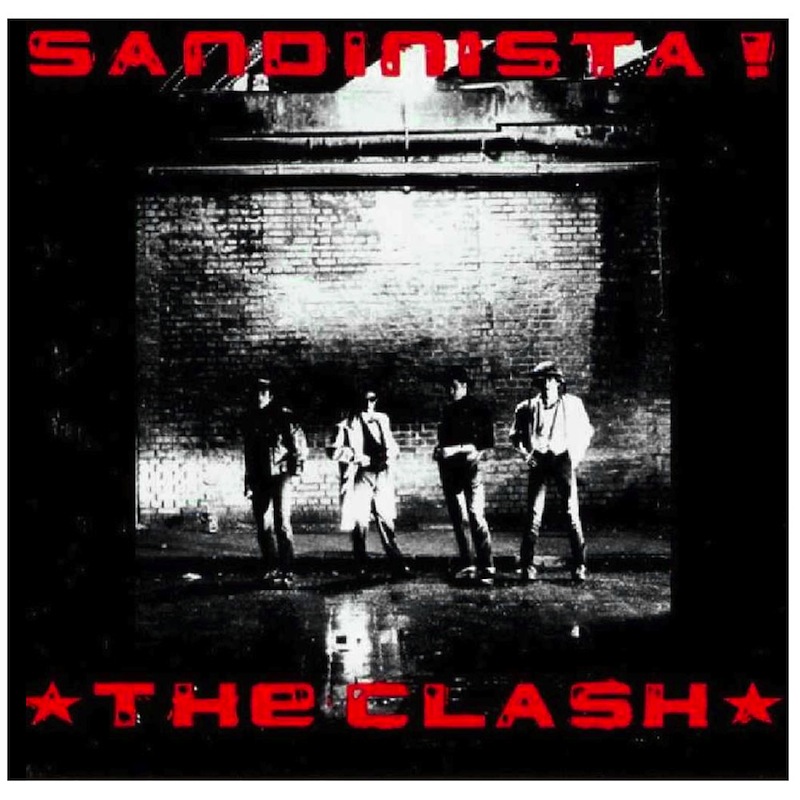 107. The Clash – Sandinista! (1980)
Exactly 364 days after releasing London Calling, The Clash tripled down on the globalization of punk with a 3-record set that at first seemed to blow the whole thing up. After cross-breeding punk with pop forms on London Calling, the Clash used Sandinista's six sides to wed their internationalist vision with black musical forms—everything from Motown and church gospel to funk, disco, and especially reggae and dub. Sometimes the styles distract from the message, but when that recipe results in "The Magnificent Seven," "The Crooked Beat," "Lightning Strikes (Not Once But Twice)" and "The Sound of Sinners," the irony and contrasts are thrilling. They still traffic in their "traditional" sound ("Somebody Got Murdered," "The Call Up," "Washington Bullets") just to reset the scales, but the genius of Sandinista! is in the Clash's utter openness to every musical abstraction and accident to push the style forward. – Paul Pearson
Deeper Listening: The Damned – The Black Album; The Stranglers – Aural Sculpture
---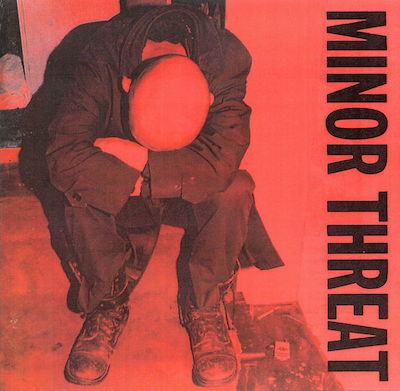 106. Minor Threat – Complete Discography (1989)
The only record you need to own from Minor Threat is also every record by Minor threat. The D.C. punks fit all twenty six songs onto one 47-minute compilation, though compiling all of their EPs and singles onto one disc was an easy feat, considering the longest song in their catalog, "Cashing in" clocks in at under four minutes. Which is a fitting song to mention, as it shows the more rock 'n' roll side of the band, not the first thing that typically comes to mind when discussing the straight-edge hardcore punk icons. There are more than enough "One, two, three …go !" punk blast-offs, but this compilation shows every corner of sound they touched, and provides an interesting snapshot at how Ian Mackaye progressed as a songwriter. Within these 26 songs you can find the foundation from which modern hardcore was built. – Wil Lewellyn
Deeper Listening: Faith/Void – Split; Black Flag – Damaged
---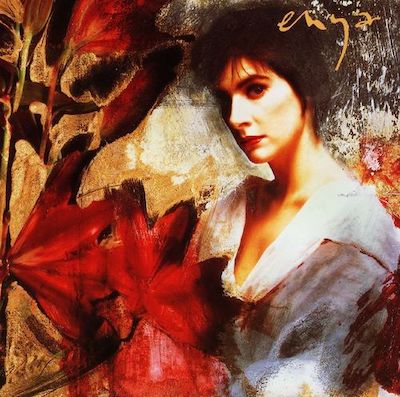 105. Enya – Watermark (1988)
Ireland was flush with musical success in the late 1980s, from the stadium-filling largesse of U2 to widespread entreé among singer-songwriters, dream pop, and traditional Celtic music. Enya Patricia Brennan intersected these latter genres, and this second album raised her profile to heights bordering on the comical. Watermark and lead single "Orinoco Flow" may have comprised some sort of caricature of New Age music's soft focus, but only because of the overexposure that results from going platinum in 13 countries. – Adam Blyweiss
Deeper Listening: Bel Canto – Birds of Passage; Dead Can Dance – The Serpent's Egg
---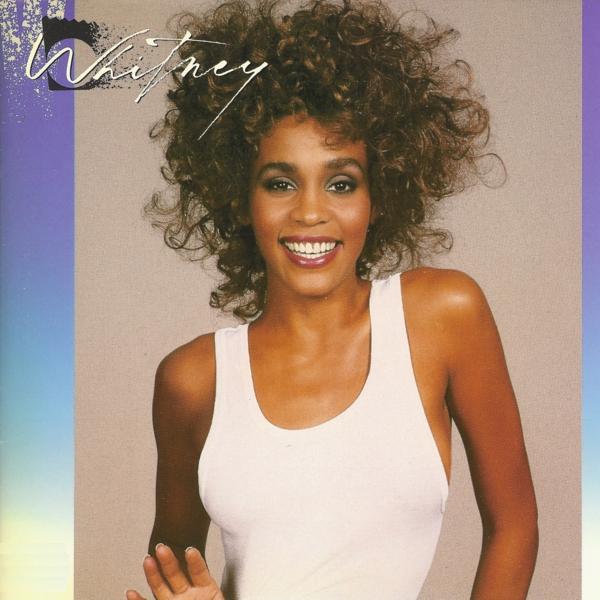 104. Whitney Houston – Whitney (1987)
Whitney Houston did it first. Unlike more stylistically ambitious acts that followed in her footsteps, her production and arrangements were always secondary to her voice. But her legendary voice alone was enough to captivate the world. By the time her sophomore album was spinning in radio stations across Europe, her seventh consecutive single made it to the top of the U.S. charts, breaking the record previously co-held by The Beatles and Bee Gees. Her unprecedented commercial success made space on the airwaves for decades of hybrid pop R&B, particularly for Black women. – Forrest James
Deeper Listening: Teddy Pendergrass – TP; Diana Ross – Diana
---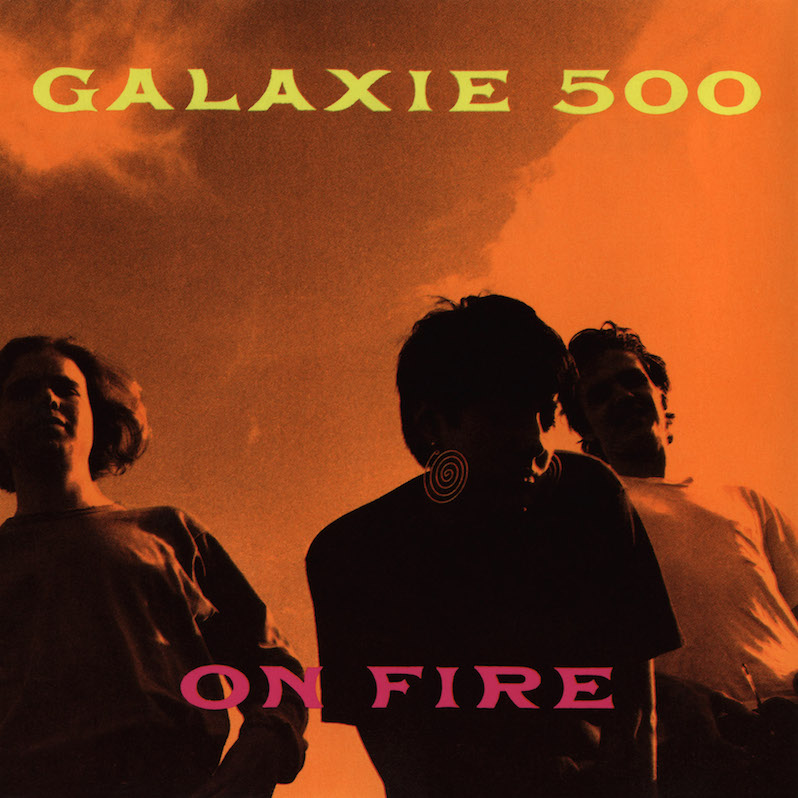 103. Galaxie 500 – On Fire (1989)
On Fire is a record that sneaks up on you. A friend once told me that every time they listen to it, it gets better, and while you could say that for many an album labeled as "a grower," it feels especially apt in this case. Each time I hear it, new points of emphasis emerge from amid the atmospheric production and the gentle, ever-present lull of Dean Wareham's guitar strums—the cries of "I'll drive so far away" at the end of "Blue Thunder," the way certain moments seem to perfectly evoke the surreal nostalgia of Naomi Yang's cover art, Ralph Carney's saxophone on "Decomposing Trees," or the lyrical evocation of snow-day daydreaming on "Snowstorm," in which the clouds are out there playing some kind of game. – Tyler Dunston
Deeper Listening: Galaxie 500 – Today, Spacemen 3 – Playing with Fire
---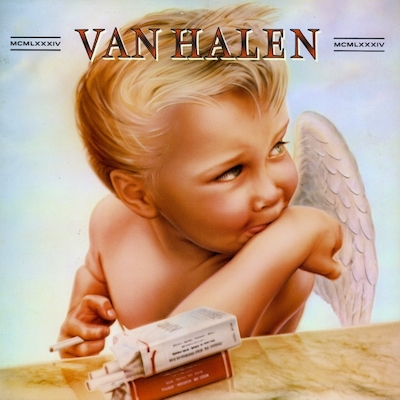 102. Van Halen – 1984 (1984)
Let's not kid ourselves—most glam metal has aged terribly. Van Halen, however, are one of the very few parallel acts who mastered and transcended the label. The L.A. four-piece turned the genre's often-repellent glamor, excess and hyper-sexuality into a form of over-the-top populist art. 1984 is their masterpiece—nine bright, ostentatious and cheeky tracks whose three lead singles "Jump," "Panama" and "Hot For Teacher" are unequivocal masterclasses in pop rock songwriting. The star of the show is of course virtuoso guitarist Eddie Van Halen, whose playing dominates shred-tastic cuts "Hot For Teacher," "Drop Dead Legs" and "Girl Gone Bad." 1984 was Van Halen's peak, and arguably the peak of an entire era of hard rock. – Tom Morgan
Deeper Listening: Motley Crue – Shout at the Devil; Aerosmith – Permanent Vacation
---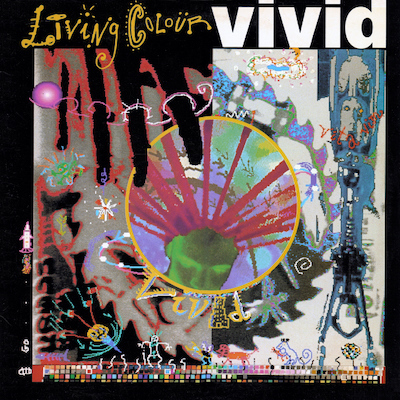 101. Living Colour – Vivid (1988)
America, you literally have no idea how good you had it. Funk bona fides that ran alongside Red Hot Chili Peppers? Riffs that could scream and scrap with Eddie Van Halen? Vocals with range and soul to embarrass Mike Patton? Some of nu-metal's most imaginative roots were put down with this band's debut, powered by a timeless, spine-chilling anthem about social engineering ("Cult of Personality") and amplified by powerful statements about the Black experience ("Funny Vibe," "Open Letter [To a Landlord]"). – Adam Blyweiss
Deeper Listening: Faith No More – The Real Thing; Fishbone – Truth and Soul
---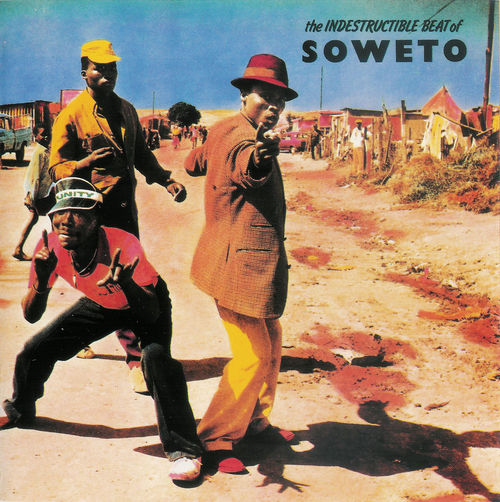 100. Various Artists – The Indestructible Beat of Soweto (1986)
Before Paul Simon's Graceland brought South African mbaqanga music to a global audience, the first record that reached beyond international borders was The Indestructible Beat of Soweto, a compilation by British label Earthworks. Over the course of 12 exuberant tracks, we get a taste of the irrepressibly joyous music that circulated through the townships of Apartheid South Africa. The sheer energy of the instrumental and vocal performances here is completely absorbing, drawing the listener into the album's rich communal atmosphere. This collection of tracks, with its wonderful group vocals, rhythmic physicality, and rich evocation of a particular time and place, should be counted amongst the most important compilations released in the past 50 years. – Noah Sparkes
Deeper Listening: Juluka – Scatterlings; Johnny Clegg and Savuka – Third World Child
---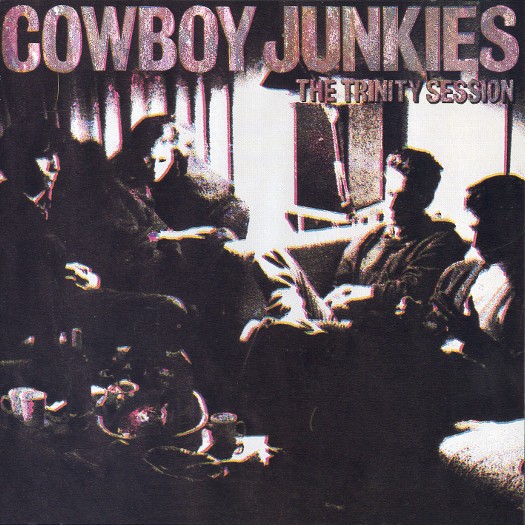 99. Cowboy Junkies – The Trinity Session (1988)
In an age of maximalism, Cowboy Junkies dared to embrace intimacy. Recorded live with one microphone direct to tape at the Church of the Holy Trinity in Toronto—under the pretense of being the "Timmins Family Singers" who claimed to be recording a set of Christmas songs—The Trinity Session pared down the Canadian group's country-influenced rock to a set of haunting ballads. The group's set comprises a set of originals and covers alike, feeling like a set of contemporary standards that draws from Elvis, Hank Williams and The Velvet Underground with a more pronounced jazz and blues influence. In the process, the group makes a place of worship sound like a particularly smoky, dimly lit club, so it's no wonder they weren't entirely up front with the clergy. Though their take on "Sweet Jane," which later appeared in Oliver Stone's Natural Born Killers, became the album's most enduring moment, the session is its strongest when experienced as a whole—a gorgeous and moving living room live show for an audience of one. – Jeff Terich
Deeper Listening: Emmylou Harris – Bluebird; American Music Club – California
---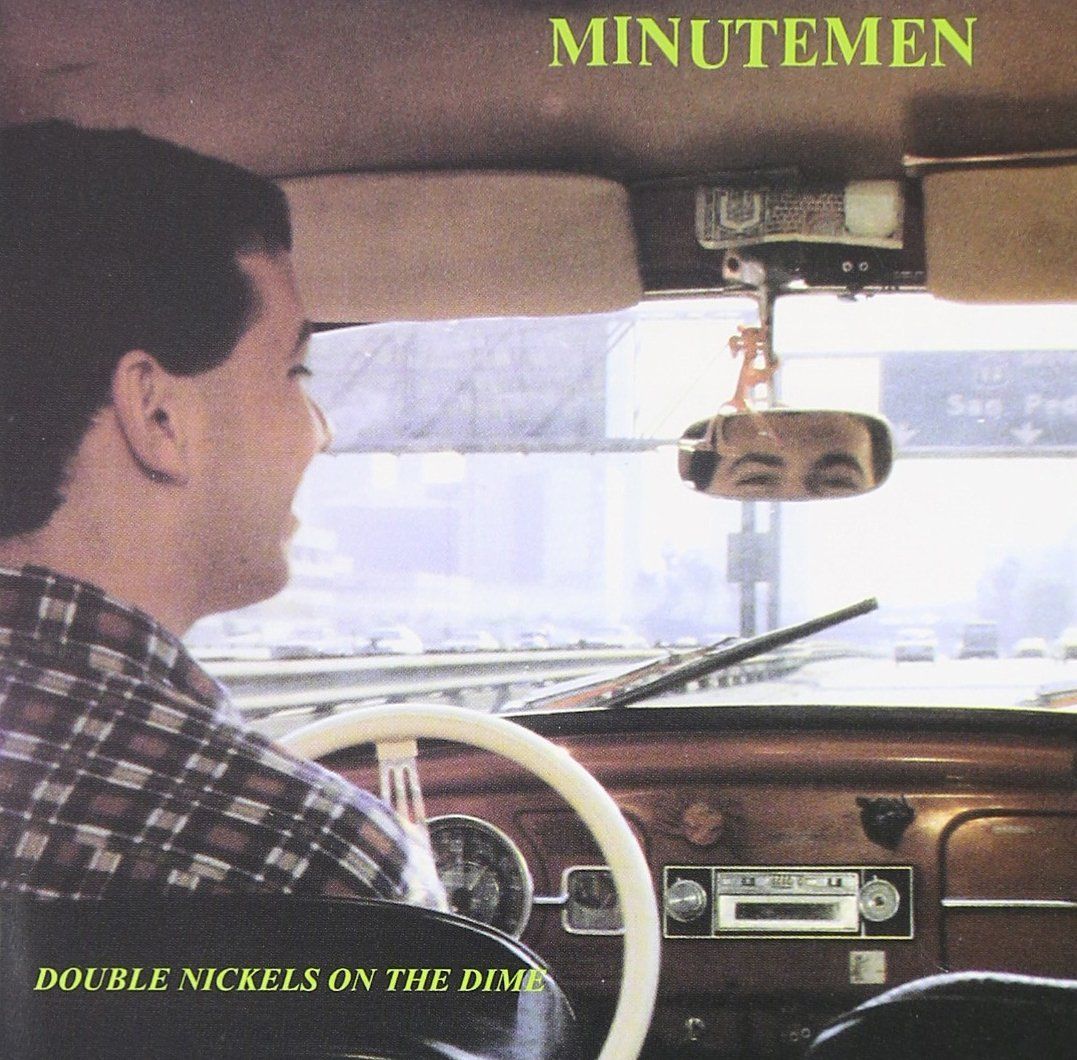 98. The Minutemen – Double Nickels on the Dime (1984)
If you were a member of Southern California's punk scene back in the day, you probably got into a few arguments as to whether Minutemen were truly hardcore or not. Their influences included country, funk and—worst of all—classic rock bands like the Who and Blue Öyster Cult. Black Flag brought them on tour as openers, much to the displeasure of audiences unaccustomed to melodic and stylistic diversity. Then there's Double Nickels on the Dime, a 40-plus-track double LP padded with Steely Dan and Creedence Clearwater Revival covers—a real flick of the finger to punk purists who sneered at classic rock and ambitious double albums. (The album's title is both a swipe at Sammy Hagar's "I Can't Drive 55" and a reference to the Interstate 10, a freeway north of San Pedro, the band's hometown.)
So Minutemen's overstuffed opus sounded little like anything else coming out of SoCal, and that was the whole point: By bucking hardcore's self-imposed limitations, the San Pedro trio captured punk's free-wheeling spirit better than any American punk band since the Ramones. Double Nickels on the Dime careens between political indignation ("Untitled Song for Latin America," "This Ain't No Picnic") and abstract anthems ("There Ain't Shit on TV Tonight," "Do You Want New Wave or Do You Want the Truth?"), sometimes embodying both at once, as on "The Politics of Time"—a song that ends with perhaps Minutemen's ethos, "we jam econo." But "History Lesson – Pt. II"—right from its opening line, "our band could be your life"—that truly encapsulates the band's pathos, why they were celebrated by everyone from Jeff Tweedy to Red Hot Chili Peppers to Joe Strummer. – Jacob Nierenberg
Deeper Listening: Minutemen – What Makes a Man Start Fires?; The Pop Group – For How Much Longer Do We Tolerate Mass Murder?
---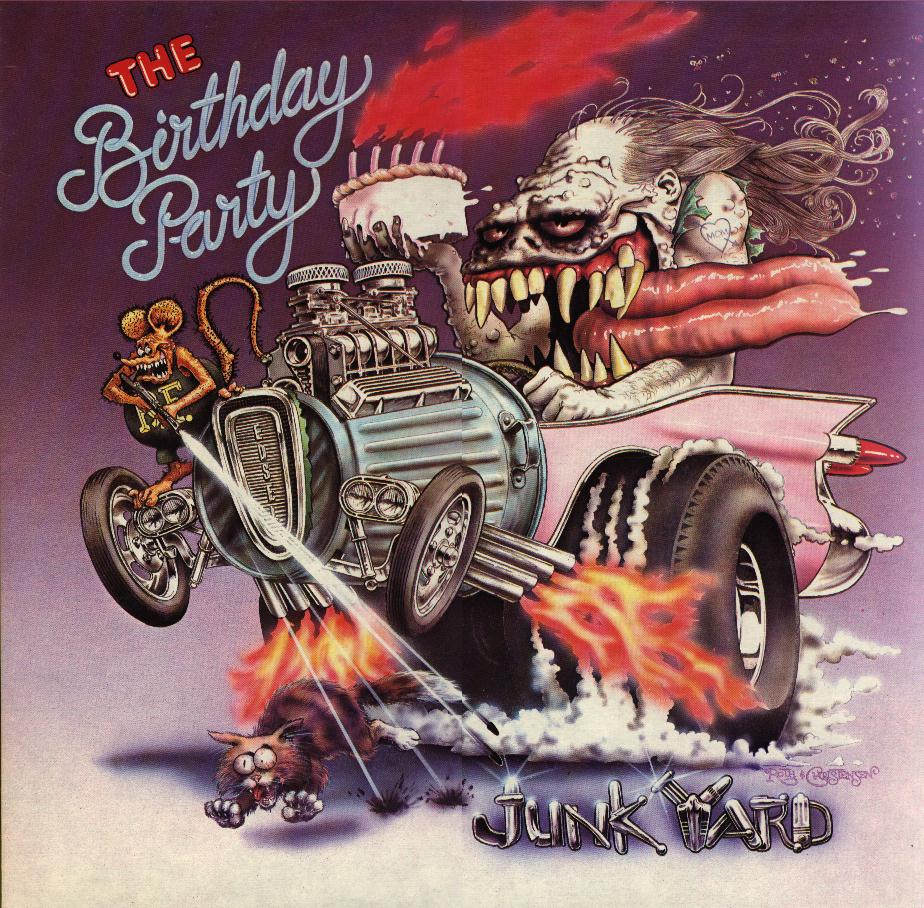 97. The Birthday Party – Junkyard (1982)
Melbourne's The Boys Next Door sought a change at the dawn of the 1980s, changing their name to The Birthday Party and moving to London to be closer to the epicenter of post-punk. Unfortunately for them, the group were bored to tears by what they were hearing, hoping for the sonic anarchy of The Pop Group and finding anything but. So they set their ears to ground zero for violence and pop cultural absurdity: America. And with Junkyard, the twang of Elvis Presley and rockabilly is mangled into rusted razor-wire sculptures of shrieking guitars, blunt-force basslines and occasional eruptions of sickly saxophone. Junkyard is also the point at which Nick Cave came into his own as madman mythmaker, drawing from Shakespeare, the Bible and Elvis himself to deliver a series of tasteless tales worthy of the band's uniquely stylized chaos. – Jeff Terich
Deeper Listening: Public Image Ltd. – The Flowers of Romance; The Birthday Party – Prayers on Fire
---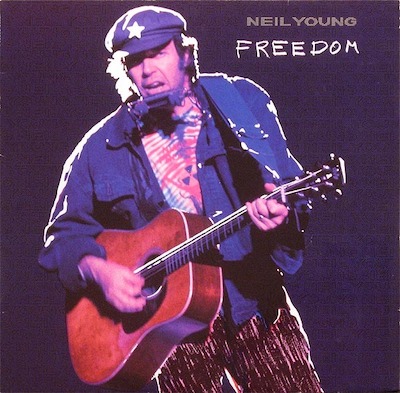 96. Neil Young – Freedom (1989)
Neil Young was not exactly Geffen Records' Employee Of The Decade in the 1980s. Young took his contract as license to hop genres like bullet trains, and while his ambition was admirable, something like, oh, Landing On Water didn't quite measure up to Tonight's the Night or On the Beach. But Freedom, Young's last album of the decade (his second after returning to Reprise Records), does. Young channeled his varietal impulses into 12 folk and rock pieces recorded with varying lineups, including Crazy Horse. Freedom barters between fragile sadness ("Hangin' On a Limb," "The Ways of Love," the devastating epic "Crime in the City") and barbarous rage ("Rockin' in the Free World," "On Broadway," "El Dorado"), sometimes both in the same song ("Don't Cry"). Bitter and wistful, Freedom represents Young's dueling emotions in a single, complex epicenter — the perfect kiss-off to the jumbled decade it closed. – Paul Pearson
Deeper Listening: John Cougar Mellancamp – Scarecrow; Robbie Robertson – Robbie Robertson
---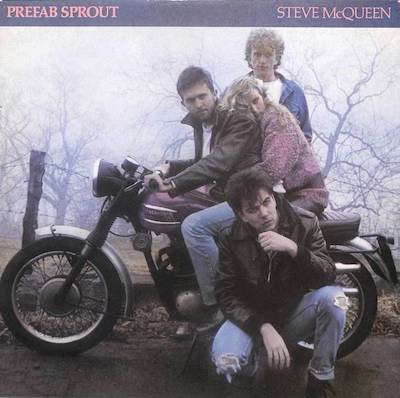 95. Prefab Sprout – Steve McQueen (1985)
A British jazz pop Brian Wilson in a leather jacket, Paddy McAloon crafted a lush masterpiece of human emotion and desire on just the second try. Prefab Sprout's sophomore album intertwines witty observations on love, sex, regret and the consequences therein, its narrators often left with a lingering hurt and sometimes consequences even more permanent than that. But through McAloon's lens and Thomas Dolby's pristine production, these 11 songs—culled from around 40 or 50 that were supposedly written before recording—offer a doomed romanticism that still feels strangely alluring even though we know the stories don't always get a happy ending. That's due in part to songs such as "Appetite" and "Goodbye Lucille No. 1" being as striking as they are, and in part the feeling of youth, however foolhardy and vulnerable as it is, they manage to preserve in amber. – Jeff Terich
Deeper Listening: The Style Council – Cafe Bleu; Deacon Blue – Raintown
---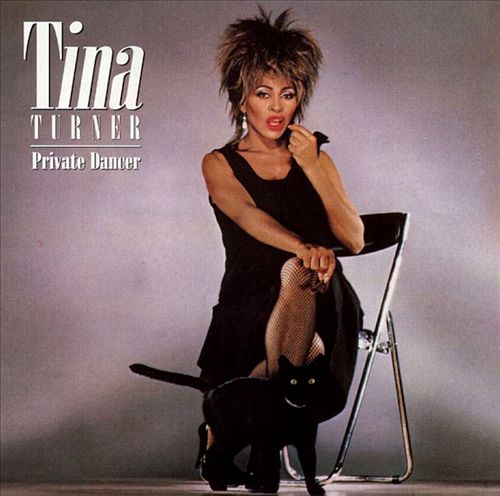 94. Tina Turner – Private Dancer (1984)
The Queen of Rock 'n' Roll's return to the throne was painstaking, but inevitable. Initially dismissed as a nostalgia act in the early '80s, Tina Turner rightfully recaptured the center stage spotlight with Private Dancer. Building on her rock roots of the '60s and '70s while creating something entirely, compellingly contemporary. She represented an old guard of rock that embraced but also pushed the boundaries of the '80s pop landscape. – Forrest James
Deeper Listening: Bonnie Tyler – Faster Than the Speed of Night; Steve Winwood – Back in the High Life
---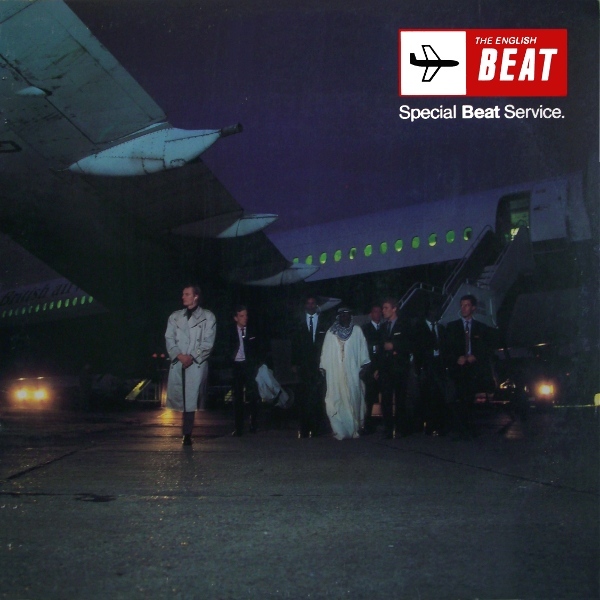 93. The English Beat – Special Beat Service (1982)
The Beat's career began with some landmark skanks on the legendary 2-Tone imprint, immediately rising up in the ranks within the class of Second Wave ska bands such as The Specials and The Selecter. Within only a few years they'd pack it in, but as an almost entirely different band, one embracing pop shimmer and a bit more twinkle and jangle. Special Beat Service is not not a ska album, as skittering off-beat tracks like "Jeanette" and "Pato and Roger a Go Talk" can attest, but it's where they divert from the formula that Special Beat Service showcases their incredible range. The lush new romantic production of "I Confess," the big hooks and double entendres of "Save It For Later," and the urgent pulse of "Sugar and Stress" find the group closing their first act with one of the finest albums in all of new wave – Jeff Terich
Deeper Listening: The Jam – The Gift; Madness – The Rise & Fall
---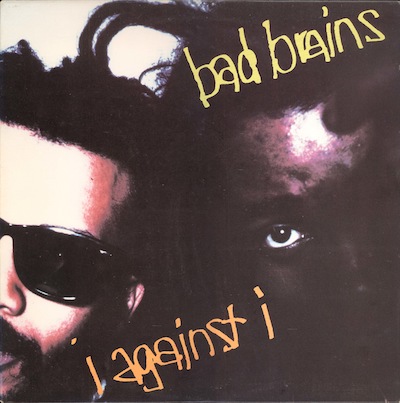 92. Bad Brains – I Against I (1986)
In 1986, Bad Brains took what they'd already done to New York's hardcore punk scene and did it to Bad Brains—smash it to pieces and then reinvent it with a skill that seemed both exemplary and effortless. The result was I Against I, an album that abandoned the frenzied pace of its predecessors and took a turn for the slower—a more spacey, eerie sound with guitars oscillating between menacing chugs and sprawling, squealing solos. Meanwhile, H.R. opted for a haunting, mellifluous croon as the voice of a band expanding their repertoire and launching themselves to the top of their game in the process. – Ed Brown
Deeper Listening: Nomeansno – Wrong; Suicidal Tendencies – Suicidal Tendencies
---
91. Bob Dylan – Oh Mercy (1989)
Team Bob spent most of the '80s trying to establish Dylan's legacy after pop music experienced the seismic shifts of punk and rap. This led to some questionable efforts like Empire Burlesque and Down in the Groove, but when Dylan availed himself of a progeny of the new sound—producer Daniel Lanois—he struck gold with Oh Mercy. Lanois' lunar atmospheres were the perfect backdrop for Dylan's clipped ruminations, especially the mood masterpieces "Ring Them Bells," "Man in the Long Black Coat," and "Most of the Time." The tableau gives Dylan more space to question his legacy legitimately in the moving "Shooting Star" and the hilarious "What Was It You Wanted." Dylan and Lanois would reunite to take the sound to even deeper levels with Time Out of Mind, but Oh Mercy is a pretty excellent dress rehearsal. – Paul Pearson
Deeper Listening: Richard and Linda Thompson – Shoot Out the Lights; Warren Zevon – Sentimental Hygiene
---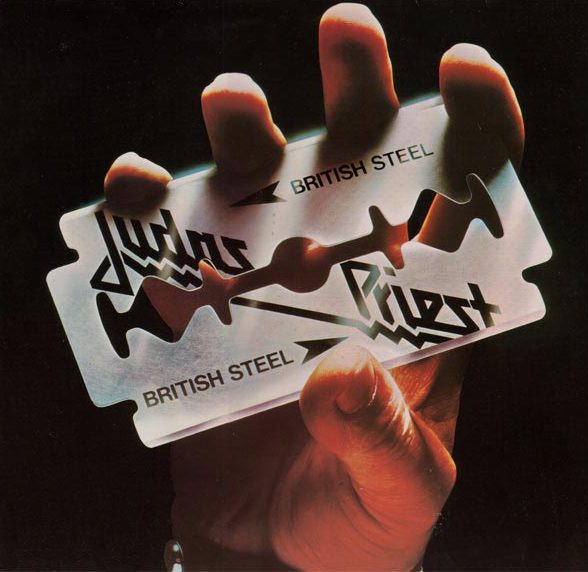 90. Judas Priest – British Steel (1980)
The third track on British Steel, the sixth album by British heavy metal troupe Judas Priest, is called "Metal Gods." It's ostensibly a song about giant robots shooting laser beams at people and tearing them in half, and it's perhaps more accurately a warnings of the dangers of where the advancement of technology without conscience might take us—a theme that's come up time and again in Rob Halford's lyrics. It also, by this stage in the Birmingham band's career, an accurate description of the summit they'd ascended to, taking the reins from Black Sabbath and pushing heavy metal to heavier, faster, and more bombastic realms, driven by Halford's soaring vocal performances and the dual guitar attack from K.K. Downing and Glenn Tipton. British Steel is in large part a continuation of ideas they'd explored on their previous five records, but tightened, sharpened and delivered in anthemic proportions. British Steel goes hard, but more importantly it goes big. Forty-two years later, there are still only a handful of metal or rock songs that can stand up to the sheer badassery of "Breaking the Law." – Jeff Terich
Deeper Listening: Judas Priest – Screaming for Vengeance; Diamond Head – Lightning to the Nations
---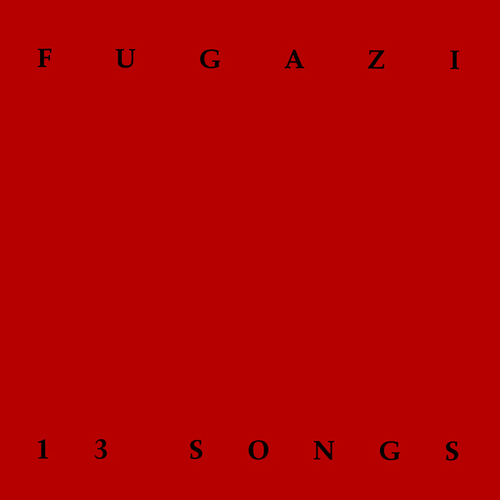 89. Fugazi – 13 Songs (1989)
Fugazi's first full-length (technically a compilation of two EPs) is unassuming. Its cover is simple, the band and album name sitting atop a maroon background, and its title is self-explanatory: there are 13 songs on the record. The 13 songs that comprise 13 Songs speak for themselves. Each successive record from the D.C. post-hardcore stalwarts would venture into more and more experimental territory, and each one is an accomplishment in its own right, but 13 Songs carries a gravity, a bite to it that feels singular. It's hard to imagine what modern punk would look like without Fugazi, and countless bands have tried to recapture the magic of that stop-and-start intro on "Waiting Room," but none can touch the original. – Zac Djamoos
Deeper Listening: Rites of Spring – Rites of Spring; Embrace – Embrace
---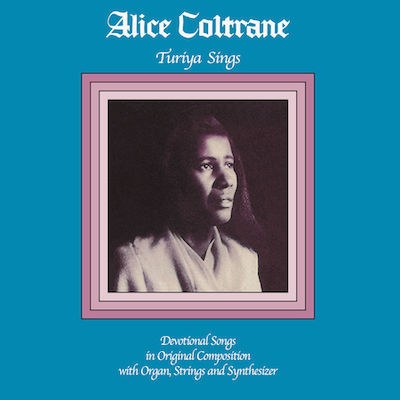 88. Alice Coltrane – Turiya Sings (1982)
Before Alice Coltrane formally took on the name "Turiya," it was the title of a song on her 1969 album Huntington Ashram Monastery, her second since the loss of her husband. The grief that she felt after John's death was said to be so intense that she could neither eat nor sleep—a state of life-in-death she once described as a "planetary ether" in which she saw hallucinations. It was around this time that Coltrane sought guidance from the guru Swami Satchidananda, and shortly thereafter she began to call herself Turiyasangitananda—Sanskrit for "the Transcendental Lord's highest song of Bliss." John's death had brought her to the lowest of lows, and on the albums that followed, Alice would seek the highest of highs, venturing beyond jazz and into a new musical realm not of this earth, be it heaven or the cosmos.
This is all to say that Alice Coltrane shared her husband's surname but not his identity, and through her work as a solo artist, she built a legacy of her own. Her spiritual and musical journeys became one with the release of 1982's Turiya Sings, her first album since establishing the Shanti Anantam Ashram and her first to abandon jazz entirely—and, true to its title, her first album on which she sings. Coltrane has a sunbeam for a voice, as soothing as her harp playing; one hardly needs to understand Sanskrit to be spellbound by these recordings. For decades, the only (legal) way to hear the album was to track down one of the cassettes privately pressed by the ashram, but in 2021, it was finally widely reissued in stripped-down form as Kirtan: Turiya Sings, featuring only Coltrane's vocals and Wurlitzer organ. Even as a weary sadness creeps into the empty spaces of this alternate version, Coltrane's voice—her purest expression of her own self—has lost none of its transfigurative power. – Jacob Nierenberg
Deeper Listening: Beverly Glenn-Copeland – …Keyboard Fantasies…; Daniel Lentz – Missa Umbrarum
---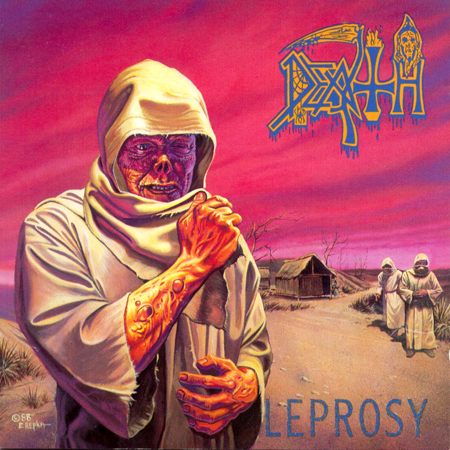 87. Death – Leprosy (1988)
Death metal, one of the finest forms of art made by humanity, was before Leprosy more of a kitsch offshoot of thrash than something of discreet importance in and of itself; this is the moment that changed. While nearly any Death record can comfortably be named as someone's favorite, this one reigns supreme among certain rifflords and grime-mavens, pushing the histrionic extreme thrash of the early years just a kiss over the boundary while providing headcutting hooks and gnarly goddamn solos to boot. While Death would arguably go on to perhaps the highest heights of the genre in the '90s, this record was the first real glimpse at the genius of Evil Chuck, producing some of the nastiest and most ferocious cuts in the game. "Pull the Plug" is like Manowar with half the flesh melted off; the snare on the opening track blasts like a cannon. If traditional heavy metal was the proper evolution of '70s hard rock and thrash metal the proper evolution of trad, then death metal is the proper evolution of that, the true inheritor to the throne of heavy metal. On Leprosy, it claimed the throne. – Langdon Hickman
Deeper Listening: Possessed – Seven Churches; Death – Scream Bloody Gore
---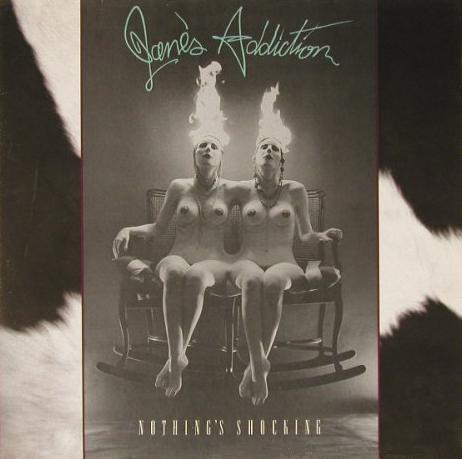 86. Jane's Addiction – Nothing's Shocking (1988)
When Jane's Addiction opened for Iggy Pop, the sonic confusion they unleashed inspired me to buy Nothing's Shocking. Most metalheads might have only been familiar with the lead single "Mountain Song," which aired on MTV's Headbangers Ball, but the L.A. group's debut studio album often feels like a death rock version of Led Zeppelin, due to Eric Avery's John Paul Jones-worthy grooves. The creepy slink of songs like "Ted Just Admit it" made their sound stand out as original amidst the hair sprayed carbon copies of the Sunset Strip. "Jane Says" might be the song that still haunts the radio waves today, but it is the often-androgynous aggression of the other trippy excursions into the dark corners of Hollywood gutters that make this a classic. – Wil Lewellyn
Deeper Listening: The Cult – Love; Red Hot Chili Peppers – Mother's Milk
---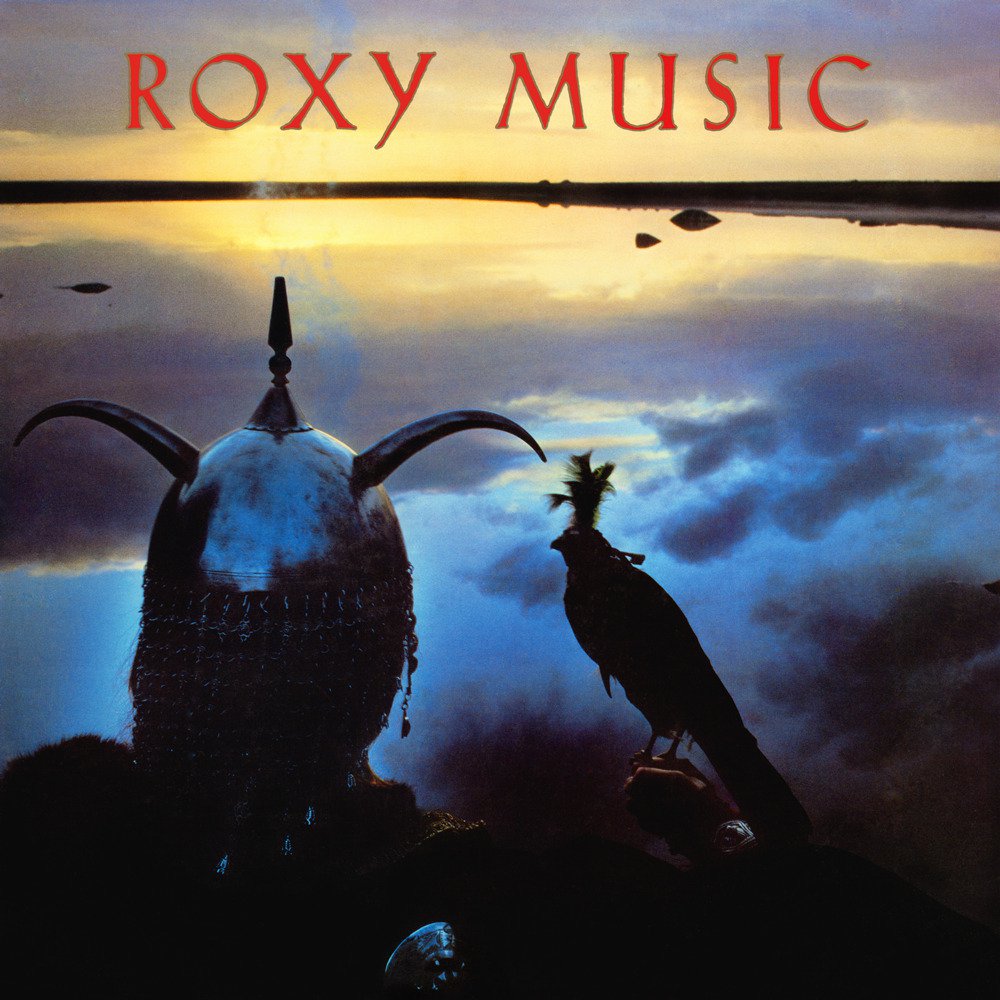 85. Roxy Music – Avalon (1982)
Elegant, lush, majestic: these aren't your typical descriptors for an art-rock record. And yet Roxy Music's eighth and last album, Avalon, is so sensory, so sensual, that it's the language of luxury and indulgence that seems to capture its essence most vividly. Bryan Ferry is a singularly genteel presence on vocals—some blend of glam swagger and high-court noble—and the band match his lead, distilling their once-wild collective impulses into nine lean, near-stately numbers, like the record's graceful title track and the radiant "More Than This." Avalon is still a rock record no doubt, but it's elevating too—hovering in rarefied air. – Ben Easton
Deeper Listening: Japan – Gentlemen Take Polaroids; ABC – Lexicon of Love
---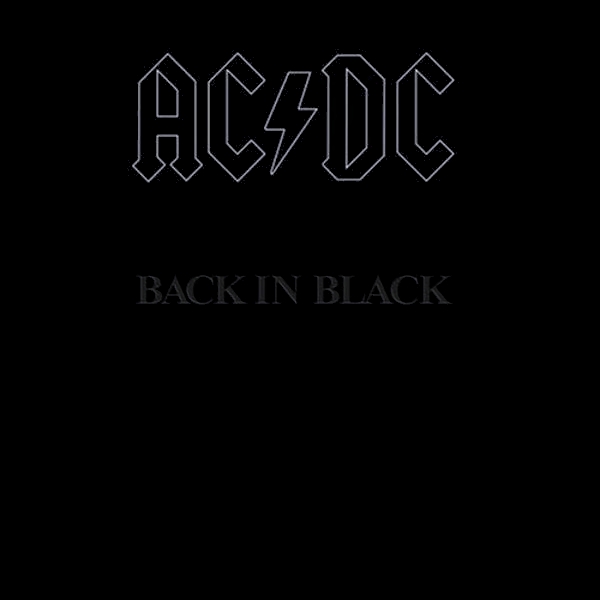 84. AC/DC – Back in Black (1980)
Nobody would have blamed AC/DC for taking time to regroup after the death of original lead singer Bon Scott in February 1980. But finding Scott's heir apparent, glam rock vet and renaissance man Brian Johnson, only took about six weeks, and by midsummer the Brothers Young had Back In Black in record stores. Far more than the blazing Scott requiem it was framed, Back In Black took hard rock further than any record since Led Zeppelin's Roman numeral days. Johnson's epic howl and smirk had a lot to do with that—Scott's voice gave AC/DC its swagger, but Johnson gave them amplitude, and the players followed suit. The title track, "Hells Bells," "You Shook Me All Night Long" and "Shoot to Thrill" were the weightiest hard rock songs recorded to that point, and AC/DC unsuspectingly became the world's signature rock band nearly overnight. Not bad for a transitional album. – Paul Pearson
Deeper Listening: ZZ Top – Eliminator; Motorhead – Orgasmatron
---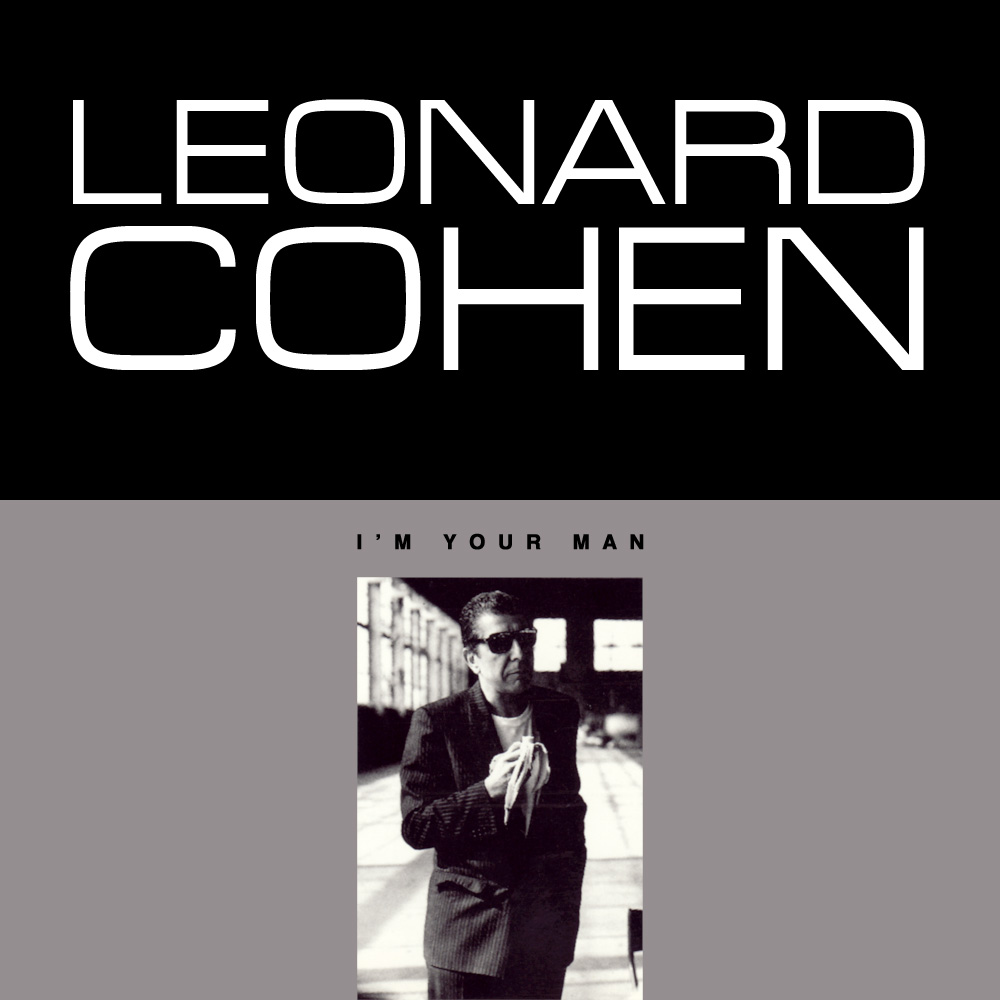 83. Leonard Cohen – I'm Your Man (1988)
Leonard Cohen isn't the only bohemian troubadour of the '60s to have released a synth-pop album toward the end of the '80s, but no one else's sounded like I'm Your Man. Aided with modern technology but sounding weirdly out of time, a better fit for the Twin Peaks roadhouse than anyone outside of Julee Cruise, Cohen's eighth album saw the 53-year-old icon reemerging from a decade of dipping record sales with something far too weird to be an actual stab at commercial appeal. It's at once his most cynical and funniest set of songs, delivering a genuine moment of dancefloor physicality cut with implied violence on "First We Take Manhattan" and connecting threads of corruption and propaganda during the AIDS crisis in "Everybody Knows." The strange, darkly charming journey closes on a self-deprecating bossa nova in "Tower of Song," admitting his fate and accepting his sentence as a lifetime in custody of an elusive muse. – Jeff Terich
Deeper Listening: Jane Siberry – The Walking; John Cale – Music for a New Society
---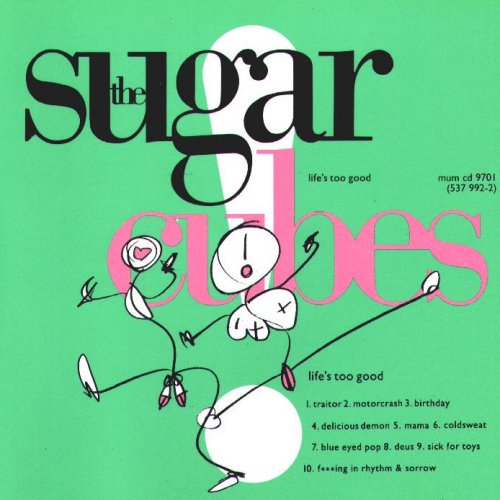 82. Sugarcubes – Life's Too Good (1988)
Like the seismic earth from which they came, Iceland's post-punk / avant-pop group The Sugarcubes upended college airwaves with the eclectic lyrics and indie-pop, dance-driven style of Life's Too Good. What made them unique, besides the bright synths, unusual percussion and jazzy horns, was vocalist Björk, who could go from a youthful whisper to a ragged growl in nanoseconds. Released in August, 1988, the biggest single off Life's Too Good was "Birthday," an endlessly exciting yet woozy song with its halting percussion, quirky narrative, and, above all, Björk's joyful energy. Originally a "joke" band to point out pop's overarching optimism, the attention they received after Life's Too Good wasn't welcome by The Sugarcubes, who formed the band "to have fun." Weighed down by inner turmoil, the group never duplicated the success of their debut, but what came next for Björk is an epic saga all its own. – Emily Reily
Deeper Listening: 808 State – 90; Love and Rockets – Express
---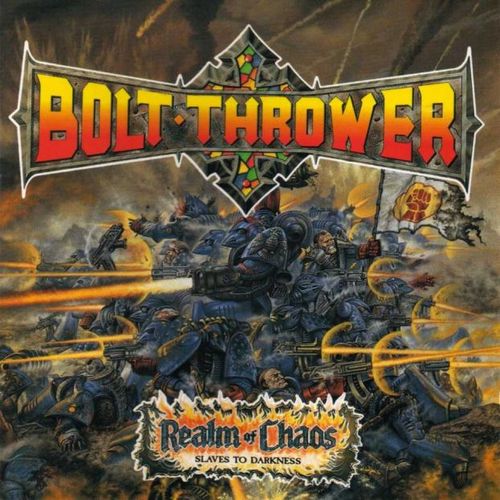 81. Bolt Thrower – Realm of Chaos (1989)
Death metal was invented in the U.S., but we can thank British innovation for weaponizing its sound. Coventry, England's Bolt Thrower—supposedly formed in a bathroom during a hardcore punk gig in the mid-'80s—made their debut as a grindcore band but found new fertile ground worth exploring a year later in a guitar tone that sounds like it could cause permanent damage to your lungs. On their sophomore album, Realm of Chaos, Bolt Thrower draw thematic inspiration from cult RPG Warhammer 40,000 and cloak their field of vision in distortion that's awe-inspiring in its impenetrability. Where many of death metal's pioneers rendered its riffs with clarity and precision, Bolt Thrower barrel through each track like they're swinging blunt objects through barbarian hordes. There's no showboating or Halloween creep-out on Realm of Chaos, just an impenetrable maelstrom of sonic terror. – Jeff Terich
Deeper Listening: Napalm Death – Scum; Carcass – Symphonies of Sickness
---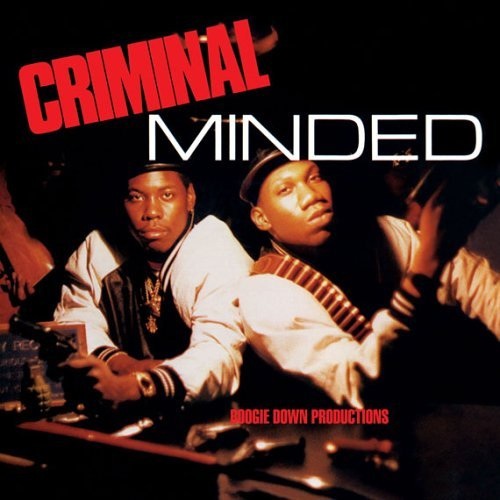 80. Boogie Down Productions – Criminal Minded (1987)
KRS-One and Scott La Rock were not hip-hop's first figures to sample drum breaks from James Brown and hard rock guitar riffs, nor were they the first to wear the riddim-ical influence of reggae and dancehall so openly on their sleeves. They weren't the first to use the genre as a vehicle for social commentary, and they weren't the first gangsta rappers, even on the East Coast. But no record marshaled the building blocks of hardcore hip-hop quite as masterfully as Criminal Minded, their debut as Boogie Down Productions. Especially in contrast with Run-DMC and LL Cool J's love letters to their sneakers and boomboxes, BDP's tales of violence ("9mm Go Bang"), drug addiction ("Remix for P Is Free") and interborough rivalries ("The Bridge Is Over," "South Bronx") felt bleak and uncomfortably real. "We're not promoting violence," KRS-One professes on the title track, following that up with an even more dubious claim: "We're just having some fun." Six months after Criminal Minded was released, Scott La Rock was shot dead trying to resolve a dispute—a loss that spurred KRS-One to create the Stop the Violence Movement and adopt a more politically conscious stance. – Jacob Nierenberg
Deeper Listening: Schoolly D – Schoolly D; Boogie Down Productions – By All Means Necessary
---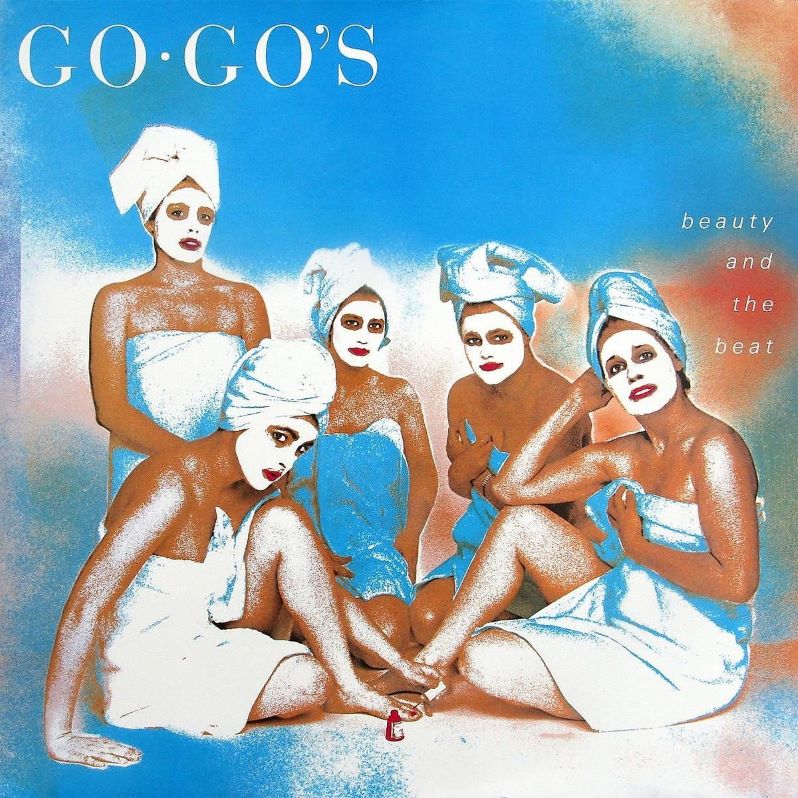 79. The Go-Go's – Beauty and the Beat (1981)
The debut album by Los Angeles' The Go-Go's is a lot of things, the most indisputable being a landmark new wave record that made pop music history. The first number one record of all-original material by an all-women band, Beauty and the Beat is perfect pop born of the underground. Inspired to form a band in much the same way most of the best post-punk and new wave bands of the late '70s and early '80s did—immediately after a Sex Pistols show—The Go-Go's didn't so much leave punk behind as reconfigure it for a crowd that didn't use Elmer's glue to keep their liberty spikes intact. The urgency of punk is still there, but so is the reverb twang of surf-rock ("This Town"), the punchy jangle of American undergrounders like The Feelies ("Can't Stop the World"), and singles so infectious that their success in hindsight seems almost a certainty. There's simply no improving upon three minutes of perfection in "Our Lips Are Sealed." – Jeff Terich
Deeper Listening: Blondie – Autoamerican; The Plimsouls – The Plimsouls
---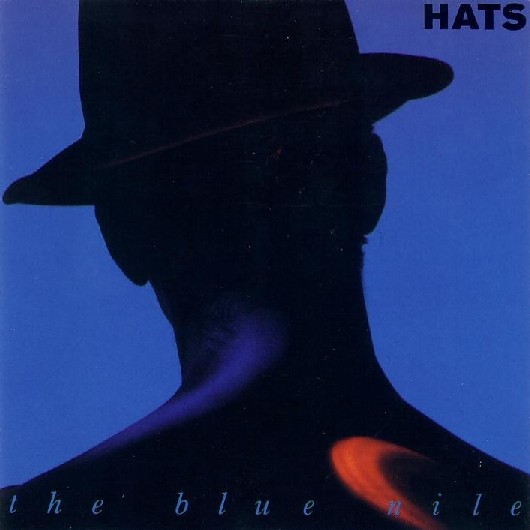 78. The Blue Nile – Hats (1989)
Scotland's The Blue Nile have thus far released only four albums in their 40-year career, which makes the five years that led up to their sophomore album Hats feel relatively brisk by comparison. But nothing about the group's gorgeously melancholy second album moves quickly. A synth-pop album where every texture is intended to wash together in hazy watercolors, Hats is an after-hours cab ride full of regrets on a rainy night. Less cynical than I'm Your Man and more darkly mysterious than Steve McQueen, it carries a sense of sadness and romance that feels too cutting and real to be the stuff of teenage dreams. Chalk that up to Paul Buchanan, whose vocals imbue these aching melodies with a kind of gently soothing desperation, but each beautifully cinematic ballad feels like a moment you never want to let go of—even if letting go is inevitable. – Jeff Terich
Deeper Listening: Scott Walker – Climate of Hunter; Daniel Lanois – Acadie
---
77. Pixies – Surfer Rosa (1988)
Pixies have the most fitting possible band origin story: they randomly chose the word "pixies" from the dictionary. True to form, the Boston four-piece's debut LP Surfer Rosa is a snarling schizophrenic brew of ideas, gleeful and horrifying, genuinely unpredictable. It's a minimal guitar album that hits like a firehose. With two performers as talented and uninhibited as Kim Deal and Black Francis, Steve Albini's bare-bones engineering, and some of the most demented song conceits indie rock has ever seen, the stage was set for a classic. We get fractured takes on incest; a fake superhero theme song that redefines direct; and a psychedelic anti-anthem, inspired by a snorkeling trip, that became so ubiquitous it turned into a cliche. Not every song is an easy listen, but there are no throwaways. If nothing else, Pixies were a band who created their own logic. Whether or not you're hip to it, you can still scream along. – Casey Burke
Deeper Listening: Throwing Muses – Throwing Muses; Pixies – Come On Pilgrim
---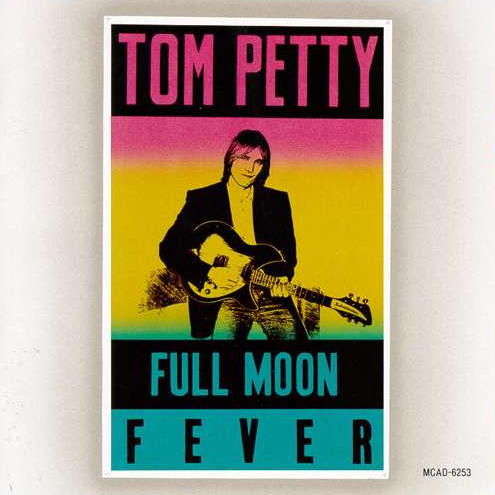 76. Tom Petty – Full Moon Fever (1989)
Right as the '80s were coming to a close, guitarist and songwriter extraordinaire Tom Petty released Full Moon Fever. With classic songs like "Free Fallin'" and "Runnin' Down a Dream" the album marks the height of Petty's solo work, though he's in good company—he even got George Harrison to play and sing on "I Won't Back Down." There is a restless energy that soars and sweeps throughout the tracks, the perfect album to lead the rock era into the next decade. – Konstantin Rega
Deeper Listening: Traveling Wilburys – Traveling Wilburys Vol. 1; Billy Bragg – Talking With the Taxman About Poetry
---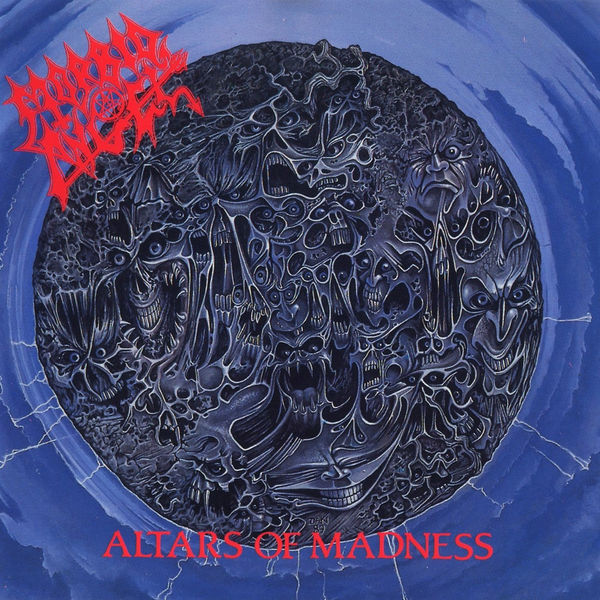 75. Morbid Angel – Altars of Madness (1989)
Morbid Angel didn't invent death metal, they brought it to its most fully realized and horrific potential. Wielding menacing guitar riffs as a sharpened, precision object rather than an item of brute, blunt force, Trey Azagthoth and Richard Brunelle tear holes in the fabric of the universe with malevolent riffs and banshee-scream solos alike. All the while vocalist David Vincent uses his harsh vocal growl as a conduit for heretofore unheard acts of lyrical blasphemy, as if he's personally channeling the bowl of ghouls on the album's ooky cover art. As the first installment of an alphabetical-themed series of tomes of supernatural sonic brutality (they've made it up to K, so far), Altars of Madness is death metal perfection made blood-dripping flesh. – Jeff Terich
Deeper Listening: Terrorizer – World Downfall; Obituary – Slowly We Rot
---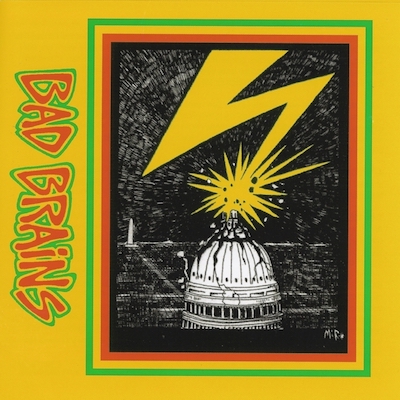 74. Bad Brains – Bad Brains (1982)
These rawest of raw studio recordings—New York demos shunted into what would be the group's official debut—served three other important purposes. They represented a successful proof of concept for these musical prodigies' blend of punk and reggae. They comprised an autobiography of rebellious youth turned out from their home turf. And despite being a band from D.C. who had been "Banned in D.C.," they formed a foundational document for the hardcore scene's "PMA" (positive mental attitude) movement. That which did not kill Bad Brains made them stronger, and the world along with them. – Adam Blyweiss
Deeper Listening: Fear – The Record; Negative Approach – Tied Down
---
73. Fela Kuti – Coffin for Head of State (1981)
Fela Kuti's music made him dangerous in the eyes of the military-held Nigerian government. In the aftermath of the release of 1977's Zombie, whose title Afrobeat anthem compared that very military to the walking dead, soldiers raided his compound, the Kalakuta Republic, brutally beat its residents and threw Kuti's mother out of a window, causing an injury that would result in her death shortly thereafter. In response, Kuti did two things: First, and most audaciously, he had his mother's coffin hand-delivered to the Dodan Barracks in Lagos in protest. And second, he recorded "Coffin for Head of State," an album-length composition eulogizing his mother through both prayer and a fiery takedown of the Nigerian state with blood on their hands. It's Kuti's most devastating composition, but as with everything the Africa 70 recorded, inevitably bound by the compulsion of groove. – Jeff Terich
Deeper Listening: William Onyeabor – Good Name; Fela Kuti – Beasts of No Nation
---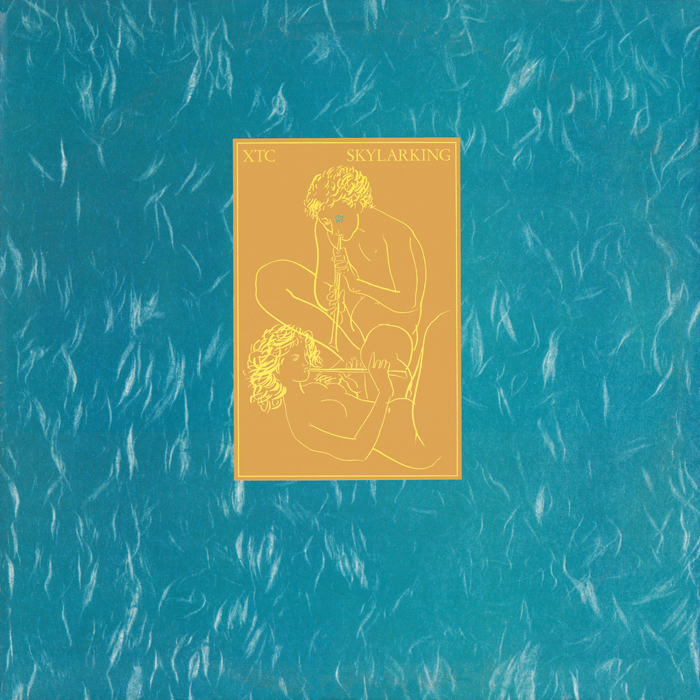 72. XTC – Skylarking (1986)
XTC never made a straightforward new wave record—even the relatively direct post-punk pop of White Music has its eccentricities. But as the Swindon group began to pursue more psychedelic textures and grow into a studio-only project after Andy Partridge experienced a panic attack before one of their concerts, the group's output grew increasingly ambitious and progressive. Arguably none more ambitious than Skylarking, a total embrace springtime psychedelia and baroque pop in the tradition of Sgt. Pepper's and Pet Sounds. Paradoxically, it's also their most focused album of the decade. Working with producer Todd Rundgren, XTC replace their tumbling time signatures and twisting melodies with lush arrangements of strings, acoustic guitars, bright pop jangle and a cycle of songs about growing up, falling in love and other concerns both earthly and fanciful. "Dear God" is the rare moment of anger and cynicism, though curiously it wasn't on the original tracklist, its unexpected success on radio leading to a quick-change reissue with the surprise hit leading Skylarking upward to sales of a quarter-million copies. – Jeff Terich
Deeper Listening: The Go-Betweens – 16 Lovers Lane; XTC – English Settlement
---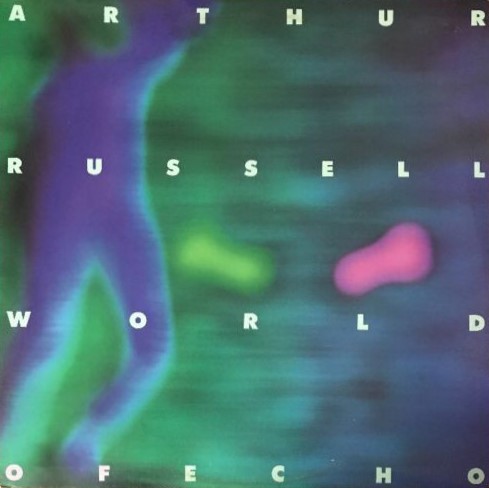 71. Arthur Russell – World of Echo (1986)
It's clichéd, but by no means inaccurate, to say that many of the artists on this list were ahead of their time: Proto-alternative bands like Pixies and Hüsker Dü could have been huge had the genre gone mainstream just a few years earlier (or had the bands held it together just a little longer), while Prince and Janet Jackson (and her frequent collaborators Jimmy Jam and Terry Lewis) transformed Black popular music into new forms that still sound exhilarating and forward-thinking today. Still, I can't help but wonder how Arthur Russell's legacy, more than anyone else's, would be different had he been a product of a later era. Perhaps the technologies now available even to bedroom auteurs would have enabled Russell to transfer the sounds in his head onto tape; perhaps streaming services and Bandcamp would have helped him feel more comfortable releasing his work even in unfinished, fragmentary form; perhaps it would be easier to make sense of it now, in a time where the lines between genres are easier to blur.
Pondering all of this, it's a miracle that World of Echo exists. The lone full-length that Russell released under his name in his lifetime bears such little resemblance to anything else that it's virtually impossible to give a sonic point of reference—not the underground disco hits he recorded as Dinosaur L and Loose Joints, nor the minimalist compositions of his contemporaries Philip Glass and Steve Reich, not even the Indian classical music he studied at the Ali Akbar College of Music. It's music for voice and cello, but far emptier than chamber pop; it's awash in sonorous, dubby production, but by no means reggae. World of Echo isn't post-anything as much as it is pre-something entirely new, a genre still without defined borders or even a name. Not since Brian Eno's Another Green World has the word "world" felt so appropriate in an album's title. – Jacob Nierenberg
Deeper Listening: Peter Zummo – Zummo with an X; Cocteau Twins – Victorialand
---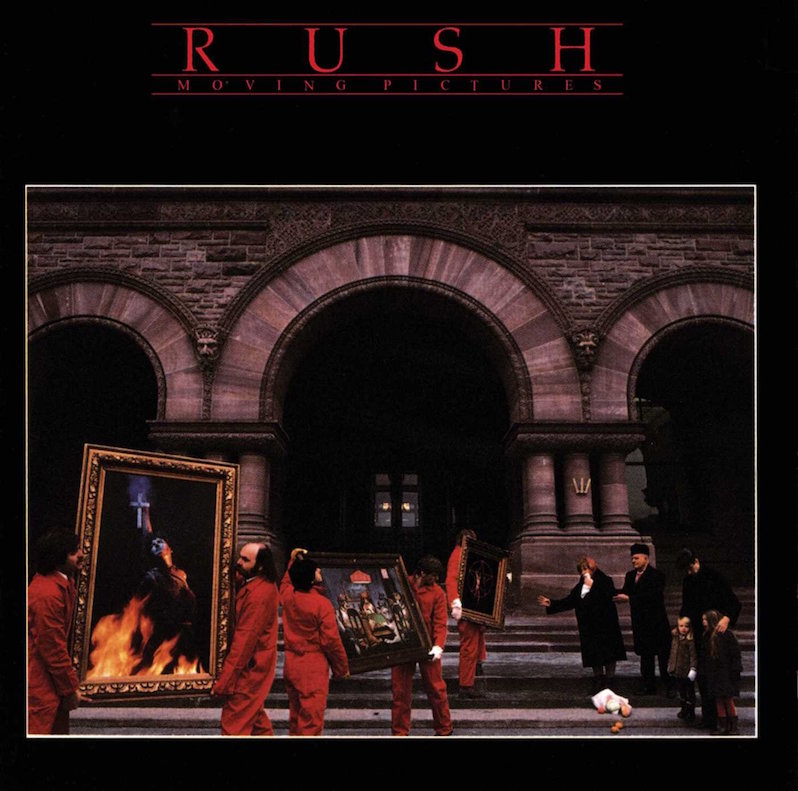 70. Rush – Moving Pictures (1981)
If you've read my extensive longform series on Rush, you'll know my thoughts on this one. In short: While most real heads would not rank this as the best Rush record of the '80s, it has comfortably become the one you can play to anyone and get them to at least understand the appeal. And it makes sense; songs like "Tom Sawyer" and "Limelight" combine mainstream appeal with prog flourish while songs like "Red Barchetta" and "The Camera Eye" go full-monty on the whole programmatic music thing. You even get cuts like the underrated "Vital Signs," a groovy Police-style ska/New Wave groover, and "Witch Hunt", a moody synth-driven piece of ambient rock. Toss in "YYZ," one of the best instrumental rock pieces cut to tape, and it's not hard to see the appeal of the record. Sure, others may dive deeper, achieve higher highs and explore more interesting spaces, but this is the one that, if we're honest, opens the door to most of us already here. Rest in peace, Neil. We love and miss you. – Langdon Hickman
Deeper Listening: Rush – Signals; Rush – Grace Under Pressure
---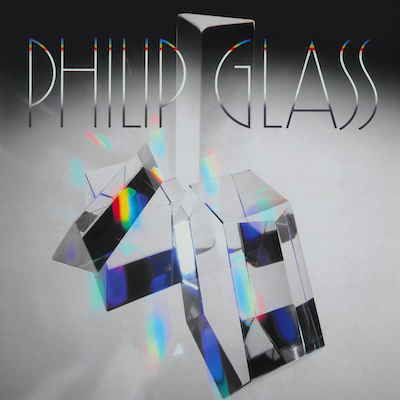 69. Philip Glass – Glassworks
Similar to Rush, Glassworks is not a record that is considered by those deeply ensconced in the works of minimalist composer Phillip Glass to be his greatest work. It is, however, quite meaningfully how most of a generation discovered the composer, being unable to do things such as attend limited-run experimental operas and symphonies or attend showings of art films. Contemporary classical work remains an often frustrating labyrinth for newcomers, still largely eschewing the album-driven formatting release schedules of pop musicians for a composition driven model. As a result, approachable compositions such as Glassworks, so tenderly arranged and presented, become the Rosetta Stone for those out of the loop of this continuing mode of musical production. And everything that makes great Glass work (ha!) is still here: angelic crystalline pillars of sound, dappling waves and sheets of light, the dance of polyrhythms on strings and piano, contained in miniature to highlight those magical moments. It is a good thing to be enchanted. – Langdon Hickman
Deeper Listening: John Adams – Harmonielehre; Roger Reynolds – Whisper Out of Time
---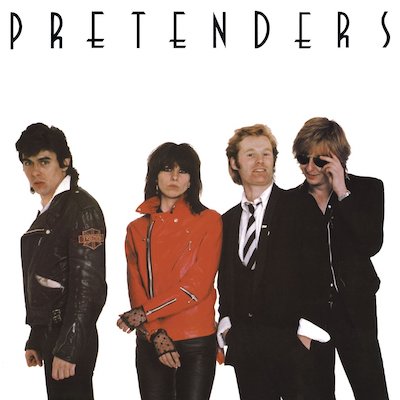 68. The Pretenders – The Pretenders (1980)
Chrissie Hynde had endured years of frustrated aspirations in Akron, Cleveland and London. Having played in quick bands with the likes of The Clash's Mick Jones, Generation X's Tony James, and Visage's Steve Strange, she developed a sharp edge and an aversion to clichés, even the new ones. When she finally put her own band together with guitarist James Honeyman-Scott, drummer Martin Chambers and bassist Pete Farndon, they put out what has to be ranked as one of the most confident, assured debut albums in music history. Pretenders' early moments are fueled by surprise: the afflicted irritation of "Precious," the jolting time changes in "The Phone Call" and "The Wait," the distressing brutality of the "Tattooed Love Boys" that didn't seem to daunt Hynde in the slightest. The tensile songs lend believability to Hynde's more tender sentiments in "Kid," "Brass in Pocket" and "Lovers of Today." "I got no tears on my ice cream," Hynde sings in the all-time great closer "Mystery Achievement," "but you know me: I love pretending." – Paul Pearson
Deeper Listening: The Pretenders – Learning to Crawl; The Clash – Combat Rock
---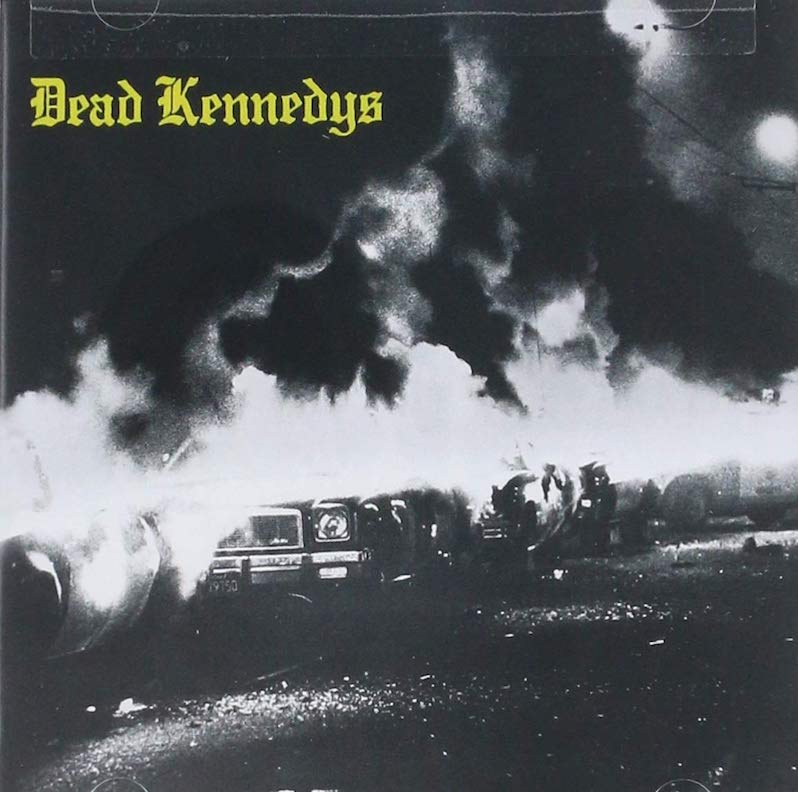 67. Dead Kennedys – Fresh Fruit for Rotting Vegetables (1980)
As a rule of thumb, good punk shouldn't necessarily be evergreen. It's a genre that's all about the fight, the intensity, the angst, and the emotion, and if you're thinking about longevity, there's no way you'll be able to channel to the venom and bitterness you can only experience if you're living in the here and now. Lucky for us, Fresh Fruit For Rotting Vegetables is peppered with now-outdated references to Pol Pot, the neutron bomb, and President Jerry Brown—which is presumably how the Dead Kennedys managed to make it one of the most savagely provocative albums of the eighties and (paradoxically) a lasting blueprint for merciless punky irreverence done perfectly. – Ed Brown
Deeper Listening: Bad Religion – No Control; The Descendents – Milo Goes to College
---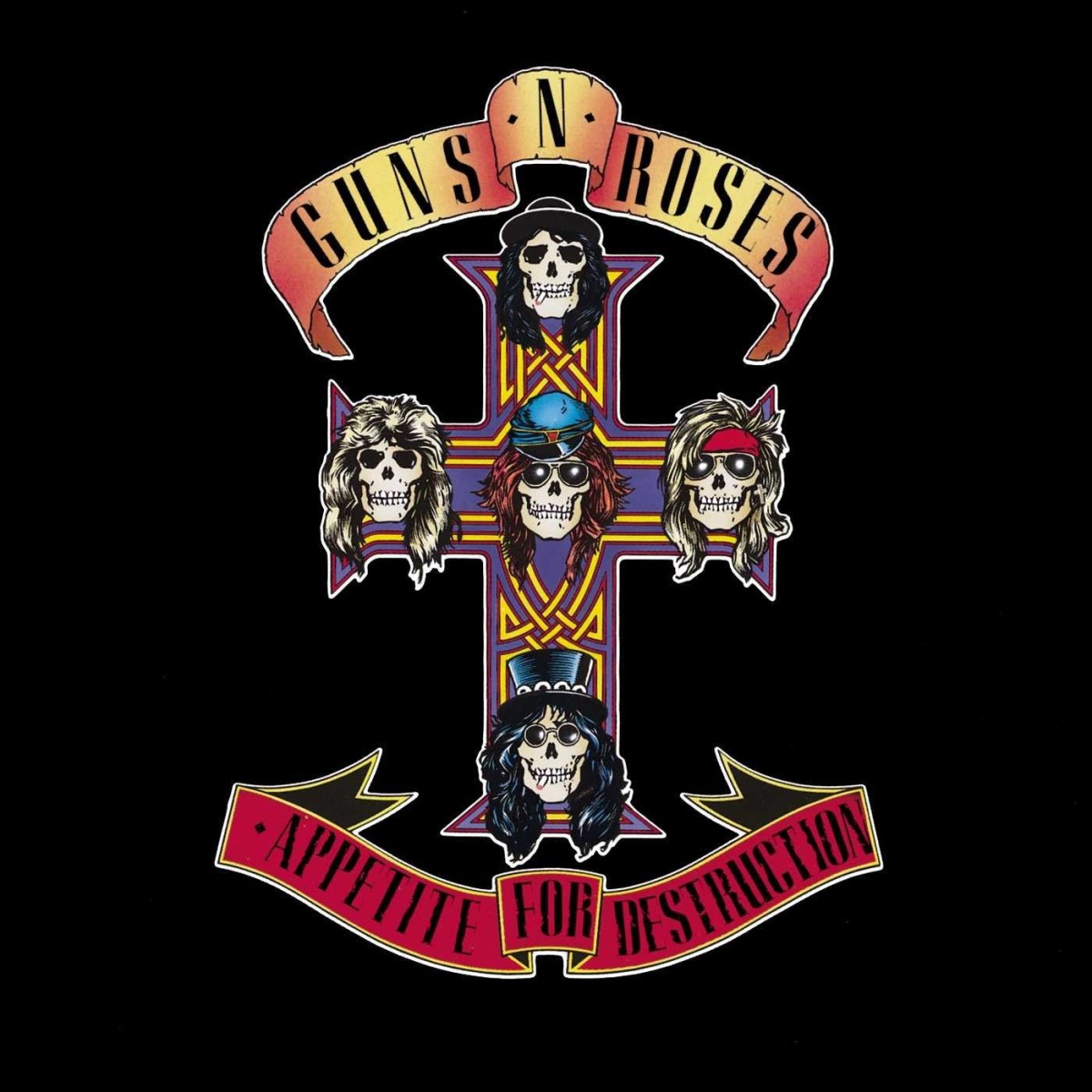 66. Guns n' Roses – Appetite for Destruction (1987)
Grunge is often attributed to killing off hair metal, but Appetite for Destruction also played a part. Released in the summer of 1987 when Def Leppard's Hysteria dominated the radio, these Los Angeles street punks brought a dirtier organic sound to contrast the overproduced sheen coating the poppy arena anthems of their so-called peers. The bluesy, two-guitar attack gave them the swagger of Aerosmith with the junkie danger of the Dead Boys. Axl Rose's vocal gymnastics owed more to Alice Cooper and Janis Joplin than holding any common ground with Poison or Bon Jovi. Everyone might know the opening riff to "Sweet Child O Mine" but it's the deeper cuts like "Rocket Queen," "Anything Goes" and "Night Train" that vaulted the overall dynamics of their songwriting to put this album shoulder to shoulder with AC/DC and Thin Lizzy. – Wil Lewellyn
Deeper Listening: Hanoi Rocks – Bangkok Shocks, Saigon Shakes, Hanoi Rocks; Thin Lizzy – Thunder and Lightning
---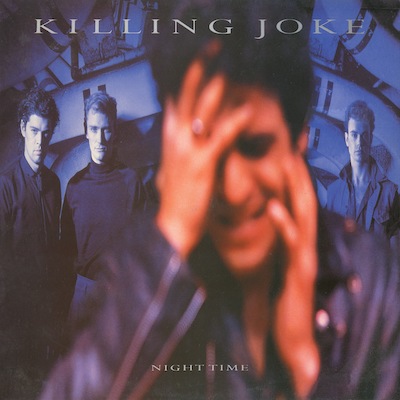 65. Killing Joke – Night Time (1985)
The grind of Killing Joke's early records laid a crucial foundation for the development of heavy metal and industrial rock in the decades to come, though it wasn't technically either of those. The band's take on post-punk veered toward the abrasive and apocalyptic, embracing an icy menace and a muscular thump rather than dabbling in disco and synth-pop. At least for a while, anyway. Night Time, their fifth album, feels no less heavy or aggressive in its most driving moments, such as the menacing "Darkness Before Dawn" or the urgently catchy "Eighties." Yet there's a gauzy drone of synthesizer throughout, and a more radio-friendly accessibility that climaxes on standouts like the hit "Love Like Blood," a favorite of Sarah McLachlan and goth-club standard for 35 years and counting. – Jeff Terich
Deeper Listening: Gang of Four – Solid Gold; Sisters of Mercy – Floodland
---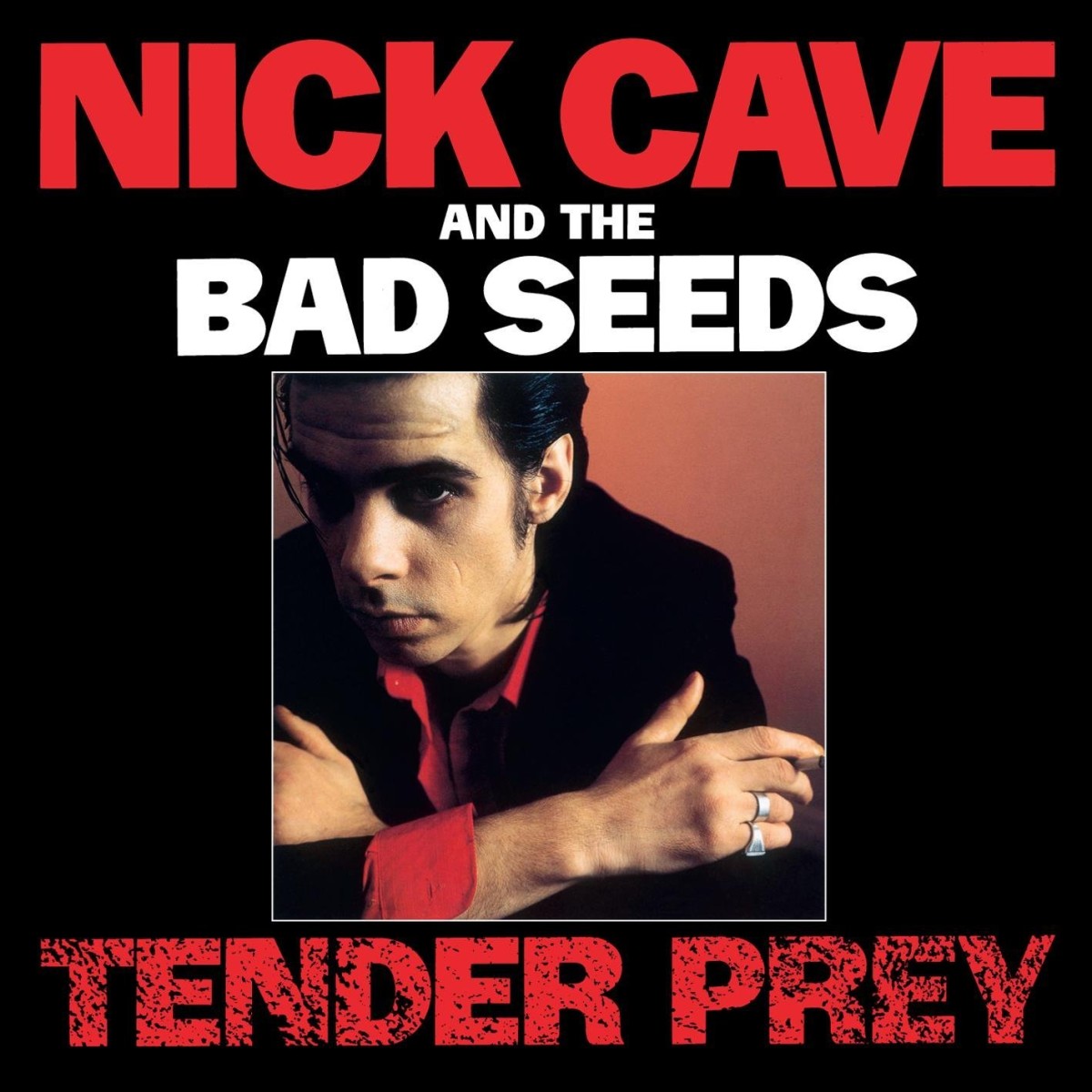 64. Nick Cave & the Bad Seeds – Tender Prey (1988)
A crooner with a voice seasoned by cigarette smoke and hellfire, Nick Cave split the difference between unhinged wildman and sophisticated demon in a tailored suit in the '80s. Toward the end of the decade, however, he'd leaned more heavily toward the latter, dressing up his songs with The Bad Seeds with prettier melodies and an even deeper gaze into the tortured human soul. Tender Prey puts its cards on the table from the opening thrum of bass looped by Mick Harvey in "The Mercy Seat," as Cave offers a first-person narration from a maybe-guilty person about to be executed while a trio of strings escalate the tension around him. That its opening track is one of the greatest performances in Cave's entire career speaks to how significant a moment Tender Prey was for The Bad Seeds, though the drama and intensity never really let up, whether through the sinister blues of "Up Jumped the Devil" and "City of Refuge," the haunting cabaret of "Mercy" or the serial-killer singalong "Deanna." Years later, Cave expressed disappointment in the finished product, in large part due to a personally fraught moment in time not necessarily capturing the best performances, but the rawness and frayed edges it reveals only makes the intensity more real. – Jeff Terich
Deeper Listening: Nick Cave & the Bad Seeds – From Her to Eternity; Crime and the City Solution – Room of Lights
---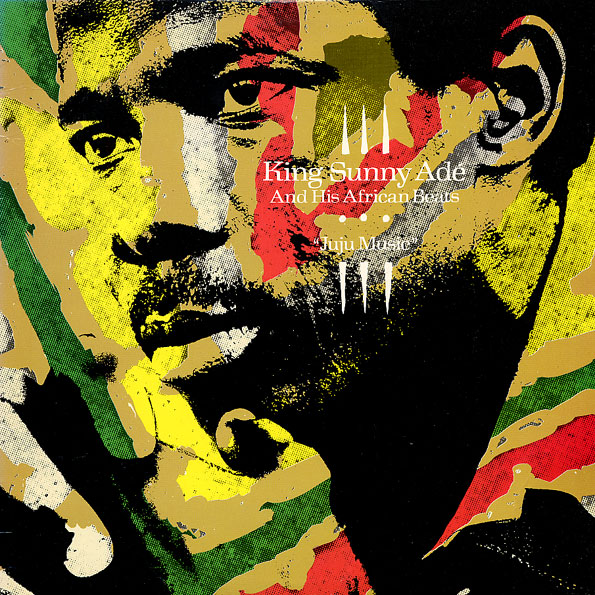 63. King Sunny Adé and His African Beats – Juju Music (1982)
King Sunny Adé and his African Beats' Juju Music is a glorious synthesis of the old and the new. The record blended the polyrhythms of Nigerian jùjú music (which itself developed from Yoruba folk tunes) with a variety of modern innovations—producer Martin Meissonnier brought synthesizers and drum machines into the mix. But these inclusions, among them a terrific use of pedal steel guitar, never distract from the breezy danceability at the heart of the music. Indeed, Adé's work possesses a quality rare in so much dance-oriented music: an ever-present gentleness. From his sweet, soft-spoken vocals to the swaying instrumentation, Adé crafted a scene of understated musical bliss. – Noah Sparkes
Deeper Listening: Hugh Masekela – Waiting in the Rain; Ebo Taylor & Uhuru Yenzu – Conflict Nkru!
---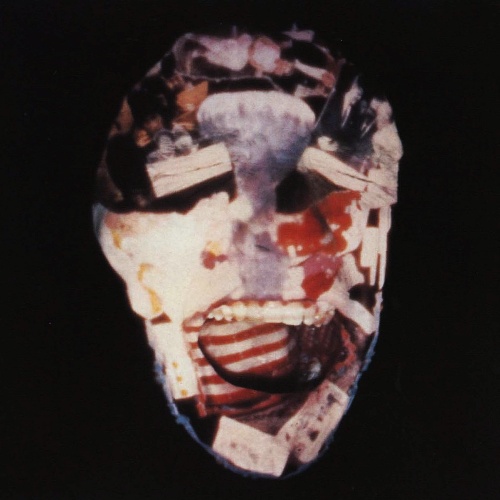 62. This Heat – Deceit (1981)
The '80s produced records even darker, angrier and more chaotic than This Heat's Deceit, but few with such a palpable feeling of claustrophobia and paranoia. Recorded in part in the studio bunker they dubbed "Cold Storage," Deceit heralds the fall of civilization through a decidedly more song-based approach than the tape-edit abstraction of their debut, but these are songs walled up in sandbags and wrapped in razor wire. Ostensibly a post-punk album, there are few precedents for the band's curious and masterful avant garde creations—rooted in krautrock and the stranger reaches of prog, and signifying various permutations of industrial rock to come. The trio deliver an artfully mangled reading of the Declaration of Independence in "Independence," gallop their way to a more direct kind of post-punk tension on "S.P.Q.R." and close out with total armageddon on the unsettling pairing of "A New Kind of Water" and "Hi Baku Sho (Suffer Bomb Disease)". There's a certain logic, if ironically so, in the album opening with a lullaby, titled simply enough "Sleep"; with all of its creeping dread in the face of impending nuclear devastation, it helps to have at least one moment to soothe such frayed nerves. – Jeff Terich
Deeper Listening: Camberwell Now – The Ghost Trade; Tuxedomoon – Desire
---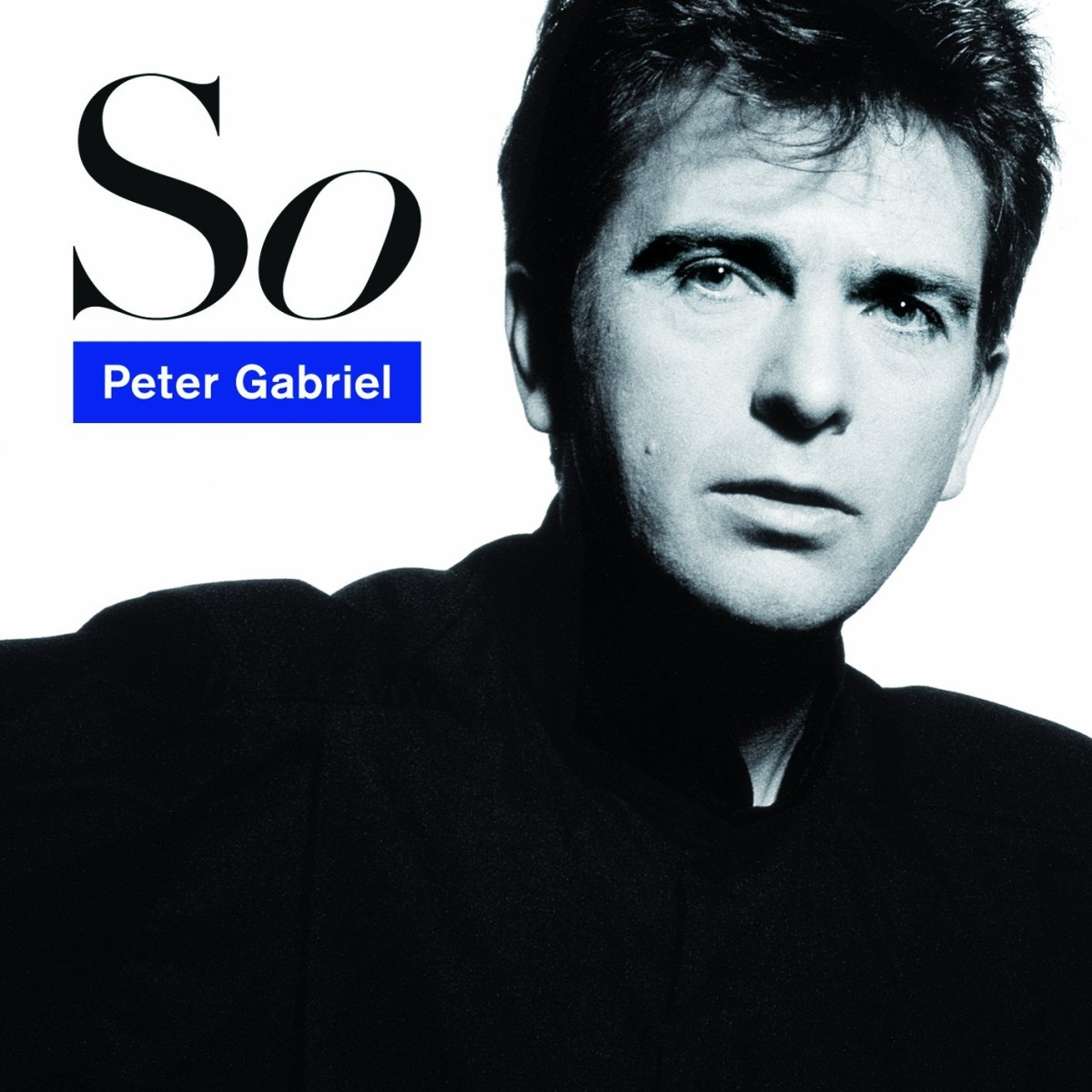 61. Peter Gabriel – So (1986)
If Peter Gabriel's first four self-titled records were an extended vision quest—esoteric, anxious, creatively scattered—then So is that journey's fortifying conclusion. Confident and provocative in some moments and surprisingly tender in others, So has plenty of standalone songs that were landmark cultural moments all their own. "Don't Give Up" spotlights Kate Bush in a generational meeting of the minds; "Sledgehammer" continues to hold a record for its nine MTV Music Video
Awards in 1987; and "In Your Eyes" soundtracked perhaps the decade's most iconic movie scene. But So is far more than a juggernaut of by-the-numbers pop moments. It's Gabriel's deeply-felt personal voice that shines through — an openhearted auteur now at a global scale, reaching out from the inside. – Ben Easton
Deeper Listening: David Byrne – Rei Momo; Youssou N'Dour – Nelson Mandela
---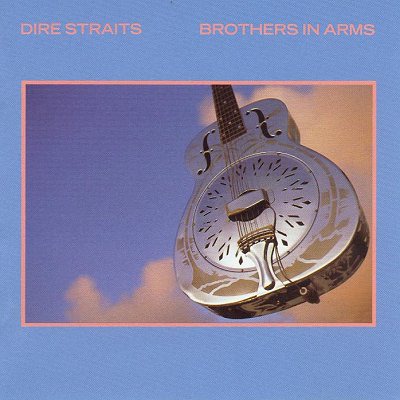 60. Dire Straits – Brothers in Arms (1985)
Mark Knopfler spared no expense for Dire Straits' fifth album, a feat of studio engineering buoyed by incredible melodies. It gets political, biblical and sentimental—sometimes all at once. It channels working-class resentment and war veterans' pain. The inverted rock star fairy tale "Money for Nothing" and the Tilt-a-Whirl giddy "Walk of Life" are better singles than most bands can hope for in a career. But crucially, Knopfler leaves plenty of space for studio-driven instrumentation to pack its punch: two keyboardists, horns, and even the Chapman Stick. Brothers In Arms is the gold standard of a certain kind of maximalism, as intricate as a '70s concept record with the 80s' smooth digital soul. – Casey Burke
Deeper Listening: Dire Straits – Making Movies; Steely Dan – Gaucho
---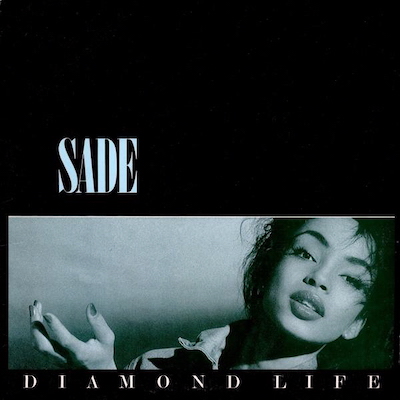 59. Sade – Diamond Life (1984)
Pop music in the mid-'80s inadvertently became a race to be the smoothest, but UK outfit Sade emphasized technique as much as texture. Named for their Nigerian born vocalist, Helen Folasade Adu, Sade formed as a proper band of dynamic players whose emphasis on sensual late-night moods never overcame the physicality of their groove. Anchored by breakout single "Smooth Operator," Diamond Life represented a different path forward for pop in 1984, sleek enough to ease into a smooth-jazz radio playlist—which these songs, at the time, often did—but driven by unmistakable hooks. It's an album that stands out as being identifiably Adult without fading into adult contemporary, mature without losing its cool. Every moment is in perfect balance, rhythm to ambience, hooks to open space—the work of skilled craftspeople that feels uncannily effortless. – Jeff Terich
Deeper Listening: Sade – Promise; Everything But the Girl – Eden
---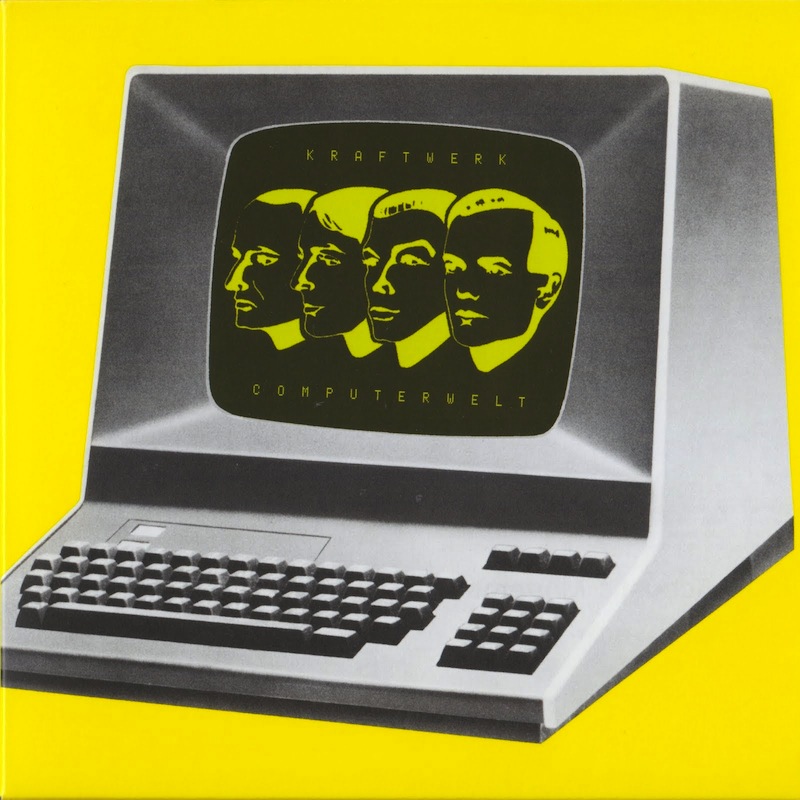 58. Kraftwerk – Computer World (1981)
This album marked the end of a furtively creative decade-plus for the Dusseldorf band, a period where they transitioned from a zig-zagging prog duo to a synth pop quartet of massive influence. Their last great album until the 21st century, Computer World found Kraftwerk using—and exploring themes of—electronics as they grew smaller, smarter, and more widely available. It was simultaneously an example of art imitating life, and of technology advancing to the point of being indistinguishable from magic. – Adam Blyweiss
Deeper Listening: Gary Numan – Telekon; Tangerine Dream – Hyperborea
---
57. Talking Heads – Stop Making Sense (1984)
The soundtrack to the Jonathan Demme-directed live concert film, Stop Making Sense is a live album that carries the in-person effect concerts have, even on the other end of your headphones. The delicate vocals on "Heaven" are felt deeply, each guitar twang played with intention. The production of the album is crystal clear, Chris Frantz's drums sounding like they're right in the room with you on "Thank You For Sending Me An Angel." Talking Heads' cover of Tom Tom Club's "Genius of Love" is cheeky and punchy, adding David Byrne's spark in a way he only could. The album as a whole is incredibly fun to experience, the band melding together to create a world all their own. – Virginia Croft
Deeper Listening: Roxy Music – Flesh and Blood; Talking Heads – Speaking in Tongues
---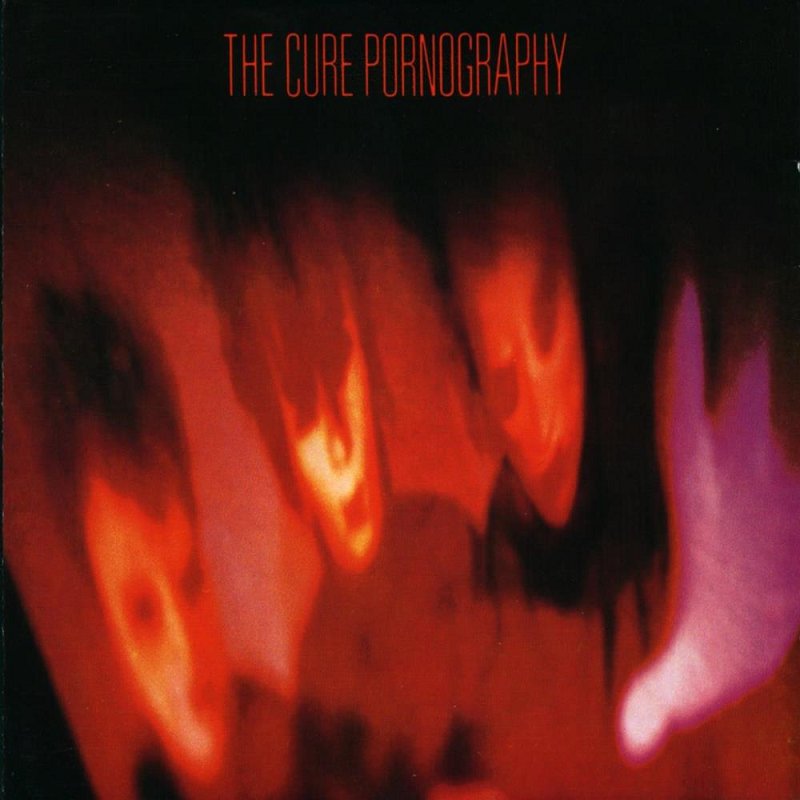 56. The Cure – Pornography (1982)
We had to control ourselves and not make this list simply a tally of every '80s record by The Cure. On one hand, we are a staff of mega-fans headed by an editor whose band started its life as a Cure cover band; on the other, they are perhaps the single greatest group of the entire post-punk sphere, the only real inheritors to the throne Pink Floyd left behind. Like that previous great band, The Cure meld a velveteen spaciousness and sense of perpetually vivacious lushness with a tremendous and searing darkness. On Pornography, they allow the darkness to take full hold; there is no greater opening line in all of music than "It doesn't matter if we all die," the ultimate thesis statement of both the most pressingly dour and euphorically hedonistic of goth and all of its child genres. The band would continue to explore this style, but they never touched the absolute depths of the human soul in nightmare psychosis quite like this; that they would explore the pop, psychedelic and progressive wings of their sounds following this was almost mandated, being the only places left to go. – Langdon Hickman
Deeper Listening: Siouxsie and the Banshees – Hyaena; The Glove – Blue Sunshine
---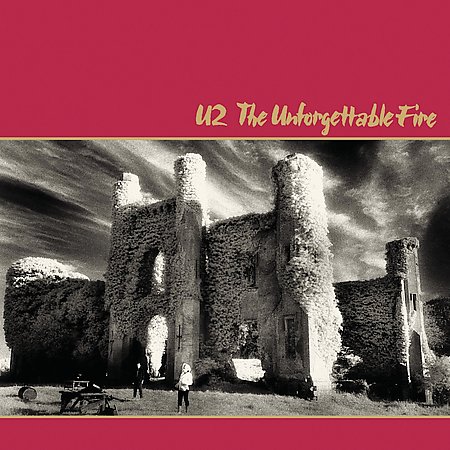 55. U2 – The Unforgettable Fire (1984)
Given that U2 was recording this album in a literal castle—and the fact that they were working with Brian Eno and Daniel Lanois—it's no surprise that The Unforgettable Fire is set apart by its atmosphere. And yet U2 never expected this atmosphere, the "ambient" touch that Eno was expected to bring, to carry the songs. From the first song to the last, the songs on The Unforgettable Fire are some of the strongest compositions of their career. This is no doubt in part due to U2's willingness to experiment in the studio alongside Eno and Lanois, but the band never sounds lost amid this sonic experimentation. Perhaps a sense of persistent identity—a sense that U2 was always going to be U2, no matter how far they went outside their comfort zone—was in part why Eno came on board despite his initial reservations.
Deeper Listening: Echo and the Bunnymen – Ocean Rain; The Cure – Kiss Me, Kiss Me, Kiss Me
---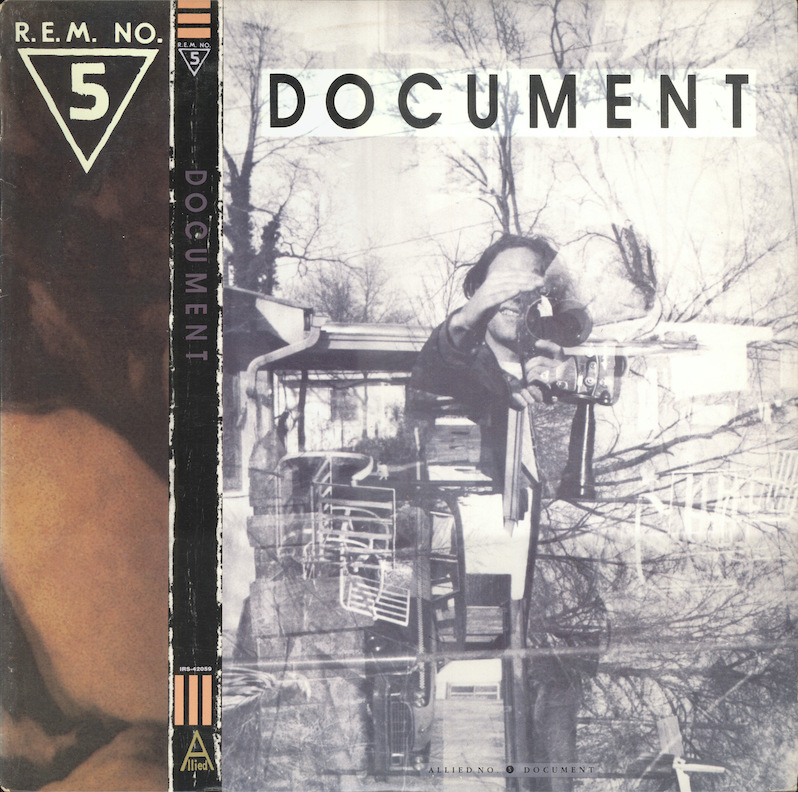 54. R.E.M. – Document (1987)
Document contains some of REM's best-known singles—"It's the End of the World as We Know It (And I Feel Fine)," "The One I Love," and "Finest Worksong"—but many of the album's best cuts are the lesser-known. The driving post-punk sway of "Strange," a Wire cover, has a grit to it that R.E.M. would mostly abandon after this record, the skittering "Lightnin' Hopkins" bursts with verve and "whoa"s, "Disturbance at the Heron House" foreshadows the jangle pop of '90s bands like Gin Blossoms. R.E.M. is one of the greatest American rock bands of all time, and if Document doesn't show them at their absolute best, it's only because of how high a bar they set for themselves. – Zac Djamoos
Deeper Listening: Hüsker Dü – Warehouse Songs and Stories; Game Theory – Lolita Nation
---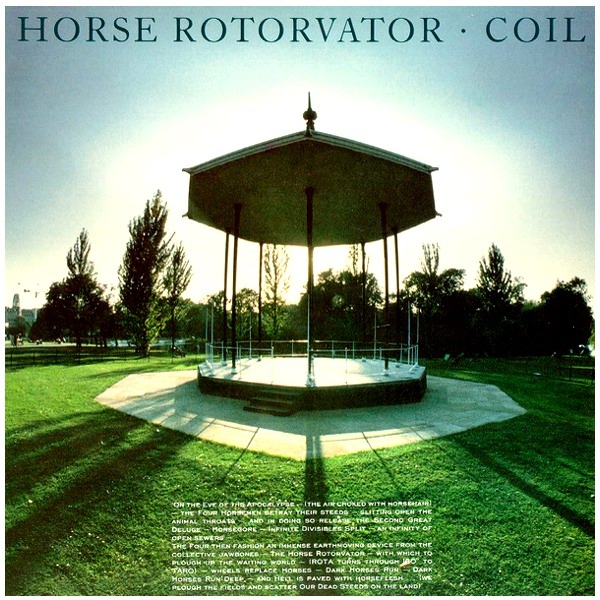 53. Coil – Horse Rotorvator (1986)
The sound of industrial music had no strictly defined shapes when Coil emerged in the early '80s. The group's Peter "Sleazy" Christopherson had previously been a member of innovators Throbbing Gristle, and he and musical partner Jhonn Balance spent most of their two decades together exploring its wildest psychedelic limits, be it as a dark form of acid house or in the form of drone frequencies intended to cause hallucinations solely through tone. As psychedelic visions go, Horse Rotorvator is nightmarish and awe-inspiring. Building off the abrasive ideas from their debut album Scatology, the group's sophomore LP layer together a deranged collage with references to the Four Horsemen of the Apocalypse, the Angel of Death, the AIDS crisis and the murder of director Pier Paolo Pasolini. To say nothing of the sounds themselves: Punishing drum machine rhythms, maniacal laughter, Stravinsky samples and gentle folk textures arguably more sinister than the proper noise. That Horse Rotorvator is perhaps the first great set of proper songs within industrial's experimental realm only serves to make the nightmares more vivid. – Jeff Terich
Deeper Listening: Einsturzende Neubauten – 1/2 Mensch; Cabaret Voltaire – Red Mecca
---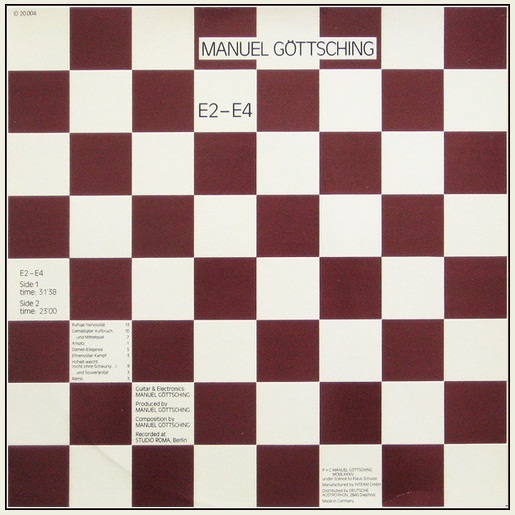 52. Manuel Göttsching – E2-E4 (1982)
For 58 minutes and 30 seconds in December 1981, Manuel Göttsching improvised one of the most important recordings in the history of electronic music. The piece —which begins with a simple, repeating synthesiser sequence before morphing through a variety of subtle, minimalist evolutions—became a huge hit at the Paradise Garage dance club in New York and established his status as a godfather of techno. Though Göttsching couldn't understand why people were dancing to his subtle electronic experiment, in retrospect, it's easy to see why: even without a thumping four-on-the-floor beat, E2-E4's hypnotic groove keeps you in its orbit for the entire runtime. – Noah Sparkes
Deeper Listening: Roedelius – Wenn der Südwind wet; Ciani – Seven Waves
---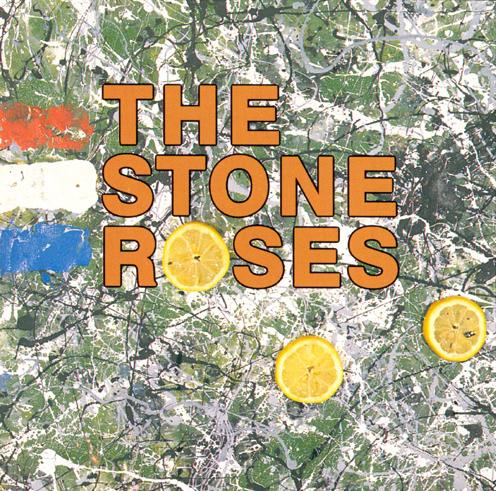 51. The Stone Roses – The Stone Roses (1989)
An iconic "Madchester" album that only subtly suggested the club sounds happening at famed local club The Hacienda, and the Rosetta stone for Britpop that arrived half a decade before Oasis' dreams of immortality, The Stone Roses' debut is an album out of time, ahead of its time, and wrapped up in contradictions. Driven by psychedelic groove and impossibly tuneful guitar jangle, the Manchester group's legendary debut left an impression on seemingly every album released by a UK act in the following decade, from the guitar-laden hypnosis of early Blur to the private psychedelic reels of the Chemical Brothers. John Squire's guitars and Gary "Mani" Mounfield's pulsing bass effortlessly provide an immersive swirl for Ian Brown to make just over a dozen of his seemingly detached words feel like 1,000 on "I Wanna Be Adored," and the band exits on a mesmerizing extended jam session on the titanic "I Am the Resurrection," with diversions into sparse folk, perfect pop and even an entire version of "Waterfall" played backward. A revolution for guitar music through acid-house detours, The Stone Roses changed British music forever. – Jeff Terich
Deeper Listening: The House of Love – The House of Love; The Happy Mondays – Bummed
---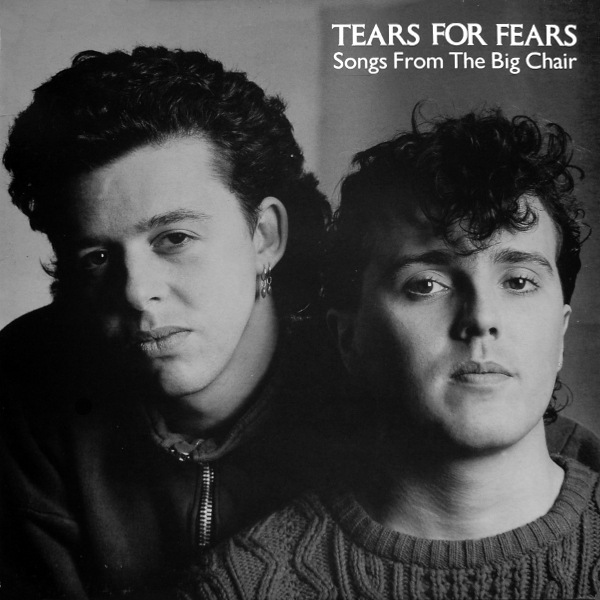 50. Tears for Fears – Songs from the Big Chair (1985)
On album opener "Shout," Tears for Fears sets the tone for the grand sequence of epic sounds to come. It's a bold, drum heavy anthem that represents the best dark pop to come out of the '80s. Cathartic and raw, "Shout" blends Roland Orzabal and Curt Smith's harrowing vocals with punchy, persisting synths. While "Everybody Wants To Rule The World" has a more upbeat, major tone, its lyrics fall into a more sinister territory, coming from a jaded and cynical place, while "Head Over Heels" glows with soaring guitars and a blazing chorus. Songs From The Big Chair solidified Tears for Fears' place in music, as they demonstrated their ability to create something that felt so innovated yet easy to fall into. – Virginia Croft
Deeper Listening: Tears for Fears – The Hurting; Aztec Camera – High Land, Hard Rain
---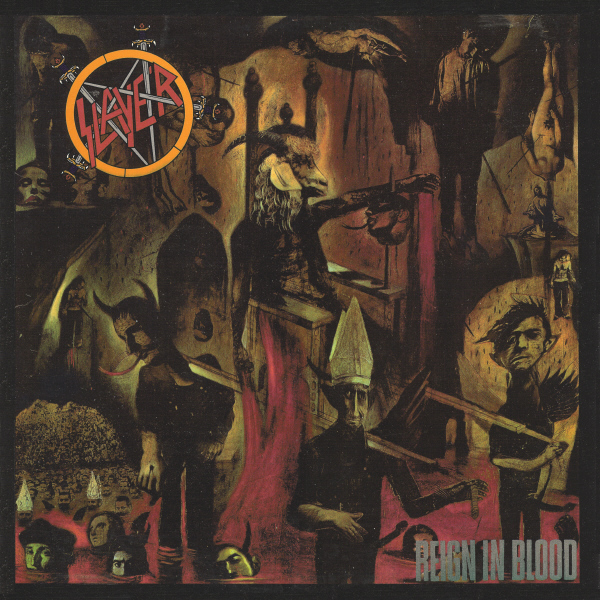 49. Slayer – Reign in Blood (1986)
As heavy metal hit critical mass in the early '80s, its inevitable product would become extreme metal. As Venom and Mercyful Fate drew inspiration from the dark lord, and Hellhammer and Bathory would mine darkness at ludicrous speeds, California's Slayer would combine the best of both worlds into a heavy metal classic that's somehow both marathon and sprint. Released a year too late to make the PMRC's Filthy Fifteen, Slayer's third album Reign in Blood thrives on shock value and even more shocking feats of instrumental pyrotechnics. With no topic too taboo (hell, blasphemy, Josef Mengele), no BPM too high, the thrash metal iconoclasts presented a more reckless and menacing counterpart to Metallica's more progressive take on the sound. A million suburban parents collectively panicked. – Jeff Terich
Deeper Listening: Exodus – Bonded by Blood; Coroner – Mental Vortex
---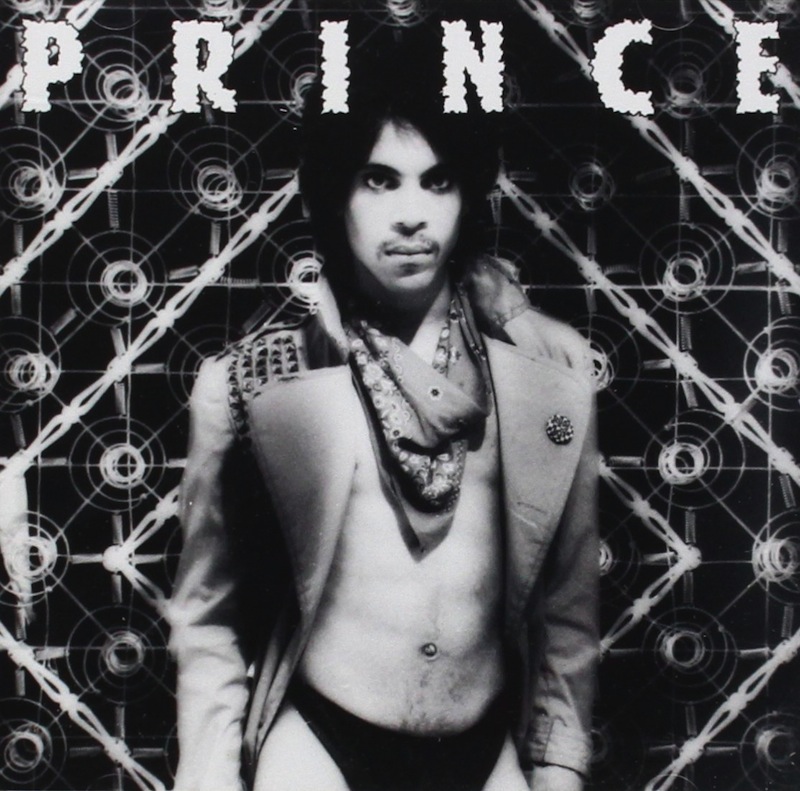 48. Prince – Dirty Mind (1980)
After two eclectic if concise records in the '70s, rife with copious amounts of funk and sexuality, Prince delivered his most potent mission statement at the dawn of the '80s. As much a new wave record as a deep slice of Minneapolis R&B and funk, Dirty Mind is his first raucous, raunchy masterpiece, as much about punk attitude as overwhelming physicality. Capturing his flamboyant showmanship on full display (a long coat with bikini briefs and a bandana is a look), Dirty Mind challenged censors and radio format standards in one fell swoop, snaking in-between genres while delivering provocative songs about oral sex, incest and doin' it all nite—along with a crowd-charging tribute of sorts to Minneapolis in "Uptown." Dirty Mind began what's maybe the most unstoppable decade of music from any artist ever, and that it's pretty much perfect only proves how remarkable a thing that truly is. – Jeff Terich
Deeper Listening: George Clinton – Computer Games; The Time – What Time Is It?
---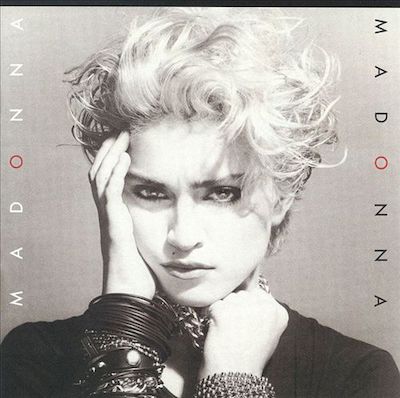 47. Madonna – Madonna (1983)
Madonna Louise Ciccone hit paydirt inventing this boho character in the early '80s who would eventually make the whole world dance. My first introduction to her was listening to a boombox playing "Physical Attraction." Fab Five Freddy called it "city" music at the time. In retrospect, it's just pop of the highest regard. "Physical Attraction" features production credit from John "Jellybean" Benitez, a DJ at the landmark Funhouse club at the time. He contributed to its street cred and sound. It perfects a template, and prototype for every synthetic-disco diva, female pop phenom, to follow.
That first and classic Madonna record, made mostly of singles that were built for Larry Levan's dancefloor at Paradise Garage, would ensue to seep into hit-making New York City dance music stations 92 KTU, 98.7 Kiss FM, and the most influential Black radio station in the country at that time, 107.5 WBLS. All of that Linn drum machine, Moog bass, and Oberheim OB-X synthesizer working telepathically, forging that smacking cathode ray of everlasting groove, was designed for the streets. Not the mall-buying youths who would be the next demographic for Madge as the decade continued on. – John-Paul Shiver
Deeper Listening: Madonna – Like a Virgin; Shannon – Let the Music Play
---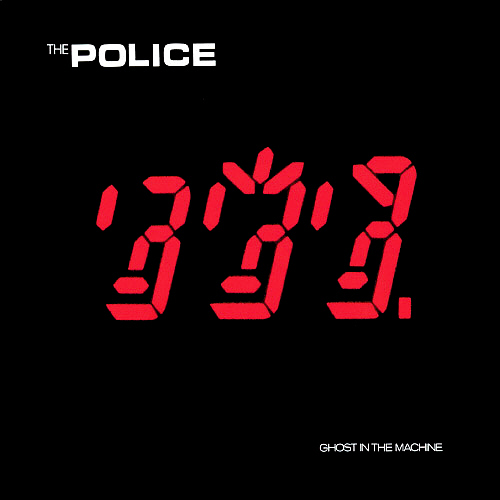 46. The Police – Ghost in the Machine (1981)
The Police delivered novelty in their regatta de blanc, but at heart they were better suited for making proper pop music. The trio of Sting, Andy Summers and Stewart Copeland had more than enough chops to go around to handle any rhythmic compulsion that came their way, but after taking the luxury of a self-imposed exodus to the Carribean to take a more relaxed approach to recording the follow-up to the comparatively rushed Zenyatta Mondatta, the group found salvation in the textural influences of jazz and funk while pushing their hooks into the spotlight. The resulting Ghost in the Machine is a bigger production with a bigger sound—horns, piano, synths and even stronger vocal performances from Sting amount to a more complete and cohesive collection of songs, all vying to be the standout. That any of them threaten to rise above "Every Little Thing She Does Is Magic," as perfect a pop song they ever wrote, is nothing short of a miracle, but then again the record also boasts the haunting "Invisible Sun," the jazz-inflected closer "Darkness," and the revelatory "Demolition Man," a song written for Grace Jones that ultimately was too good for the band not to give it a go, themselves. – Jeff Terich
Deeper Listening: XTC – Black Sea; Simple Minds – New Gold Dream
---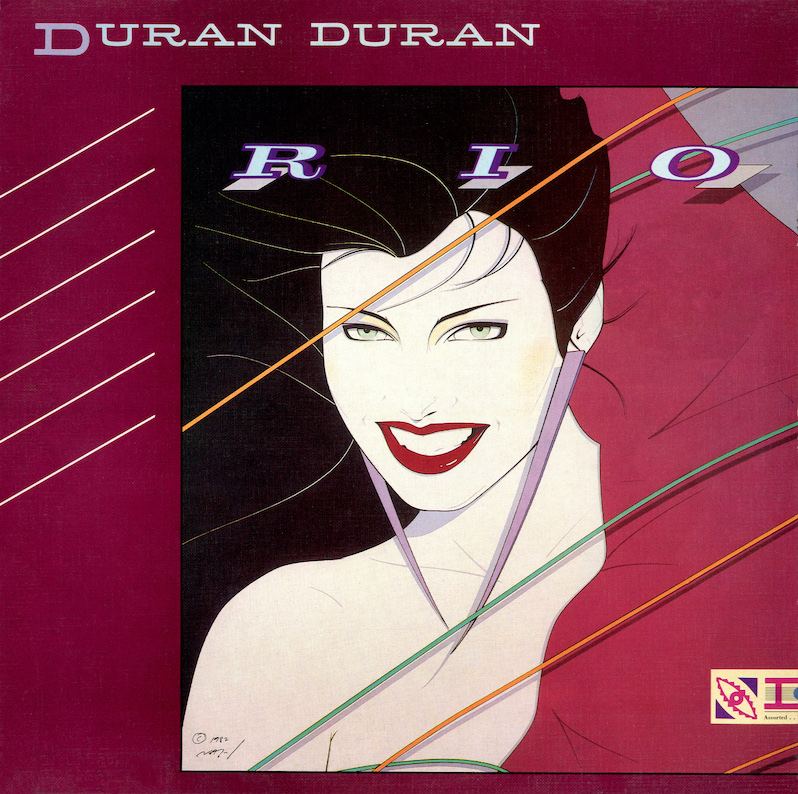 45. Duran Duran – Rio (1980)
Duran Duran created their own brand of edgy, kaleidoscope of pop music. On Rio, they expanded their palette, with highlights like "Save A Prayer" painting a darker portrait through echoing percussion and swirling synths. It's one of the slower tracks on the album, a chance for the band to catch their breath. Earlier on, the title track feels like a marathon, jumping from a quick, dance ready verse to an addictingly fun chorus. Tracks like "Rio" listen like the crux of the pop that was created in the '80s—snappy and sharp, neon-bright and easy to become infatuated with. "Hungry Like The Wolf" has become a starting point for '80s anthems, immensely fun and uniquely Duran Duran. – Virginia Croft
Deeper Listening: INXS – Kick; Duran Duran – Duran Duran
---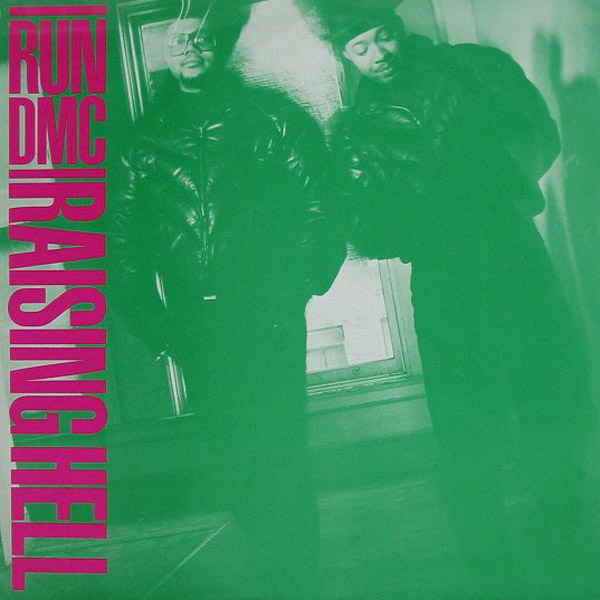 44. Run-DMC – Raising Hell (1986)
It may be most famous for giving us the now-historic musical mashup "Walk This Way"—a track so legendary it found fans in those who have barely heard of either Run-D.M.C or Aerosmith—but reinvigorating the career of an ailing '70s hard rock band is just one of many huge successes Raising Hell has to its name. The record is endlessly vibrant and energetic, with Run-D.M.C. injecting an endearingly sense of silliness into their rhymes that seems in short supply in modern hip hop. Which
is a real shame, because once you experience the sheer joy of lines like "he's the big bad wolf in your neighborhood / Not bad meaning 'bad,' but bad meaning 'good!'," you've got to wonder why that sort of thing isn't absolutely everywhere. – Ed Brown
Deeper Listening: LL Cool J – Radio; Eric B and Rakim – Follow the Leader
---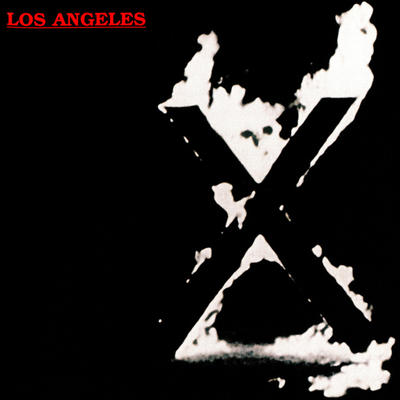 43. X – Los Angeles (1980)
Influenced by the Velvet Underground and The Doors, X put West Coast post-punk and hardcore on the map with its debut, Los Angeles, released at the dawn of the '80s. A cross-section of styles—rockabilly, country, garage rock—defined their sound and set them apart from other California punk acts just as deserving, including the Germs, Dead Kennedys and The Go-Go's. While those bands eventually gained status as punk solidified in America, X were one of the first to do so. The iconic cover, with the band's name in flames, and thought-provoking titles like "The World's a Mess, It's In My Kiss," and "Sex and Dying In High Society" hinted at the turmoil inside. There's a lot to love on Los Angeles: the asymmetrical harmonies between poet Exene Cervenka and bassist John Doe; Billy Zoom's monster riffs and solos; and ex-Doors' Ray Manzarek's psychedelia-tinged runaway keys. Tackling themes of drug use, racism, xenophobia, hunger and poverty, Los Angeles brought a level of introspection and social awareness to punk, proving the genre wasn't as vacant as some might have thought. – Emily Reily
Deeper Listening: Gun Club – Fire of Love; X – Under the Big Black Sun
---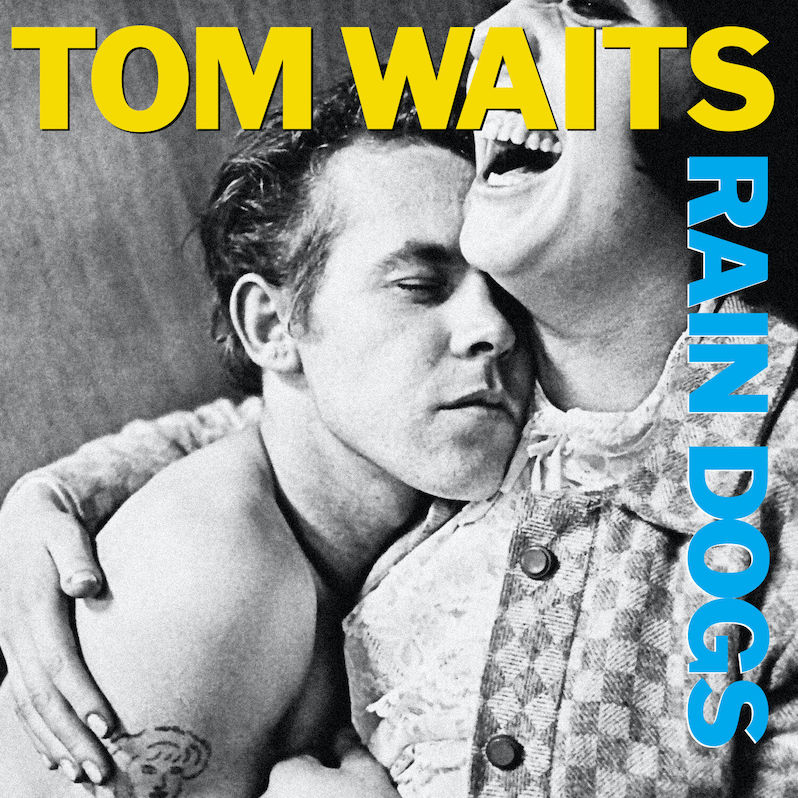 42. Tom Waits – Rain Dogs (1985)
There's a dividing line in Tom Waits' career between a string of bluesy, smoky nightclub singer/songwriter records and the netherworld nursery rhymes that'd become his oddball signature, and it's called Swordfishtrombones. A strange blend of spoken word noir, Kurt Weill operetta and electric blues, the album recast Waits as a haunted carnival barker. Two years later he did one better, taking the ideas on that 1983 mission statement and following them down each rabbit hole, through every dingy alleyway and mildewy shipping container until they resembled fully formed pop songs played on skeletons' ribcages and performed inside cemetery gates (one of them, "Cemetery Polka," almost literally). Waits world-building caught up to his penchant for fabulism on Rain Dogs, each of its 19 tracks told by rogues and romantics, many of them intoxicated, not a one of them broadcasting any earlier than 2 a.m. Weird became Waits' new normal on Rain Dogs, an M.O. that's proven fruitful for 37 years and counting—which is a funny irony given that it's the only one of his records to have resulted in a hit song for Rod Stewart. – Jeff Terich
Deeper Listening: Tom Waits – Swordfishtrombones, Captain Beefheart – Doc at the Radar Station
---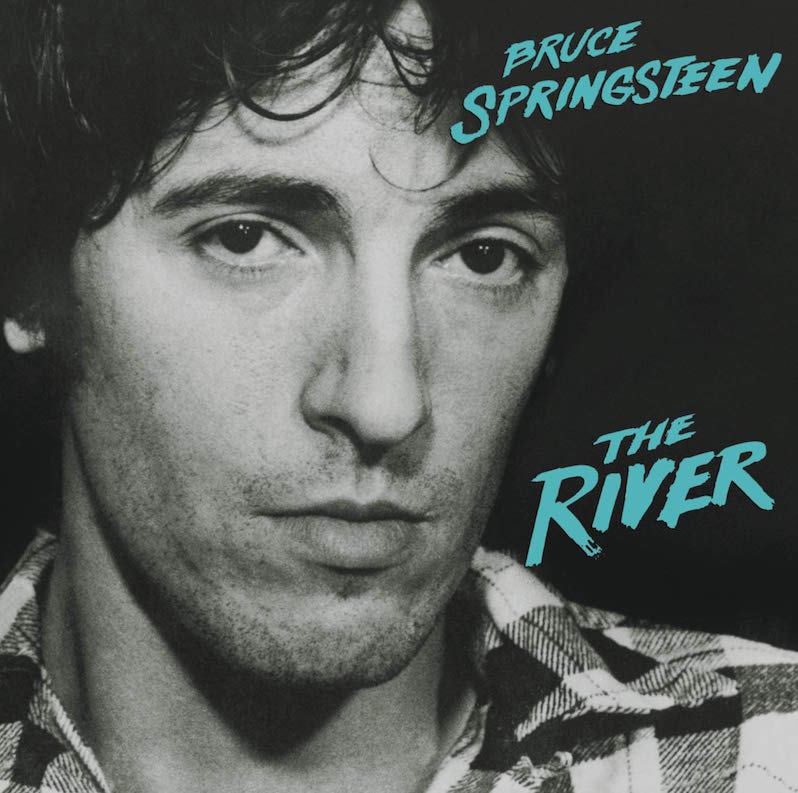 41. Bruce Springsteen – The River (1980)
At the turn of the '80s and the dawn of his thirties, after the stone-serious Darkness On the Edge of Town, Springsteen was at a weird juncture. As his fame and credibility grew, so did the friction among his many ambitions: branch out, grow up, but don't sell out. The River is a messy, exultant attempt to bring it all together—a grab bag of rowdy bar rock, swampy lounge music, downtrodden ballads, and Wall of Sound pop. It's his only double album, and it sounds like he needed to get every word off his chest. There's a youthfulness to the music, a homemade feel, that makes it lovable even as he inhabits real adult characters, tapping into yearning and terror. Queue it up for the best and the worst of times. – Casey Burke
Deeper Listening: John Prine – Aimless Love; Tom Petty and the Heartbreakers – Southern Accents
---
40. The Jesus and Mary Chain – Psychocandy (1985)
American pop in the '60s had split sensibilities—for every happy-go-lucky "Surfin' Safari," there was an ill-fated teenage death song too. By 1985, with the distance of two decades to refract it all back, the Jesus and Mary Chain's Psychocandy got at the core of both strains of classic pop and bubblegum, forging a raw sound that was as loose and blissed-out as it was piercing and massive. With unceasing waves of guitar feedback and hallmark washed-out vocals, Psychocandy began some kind of warped redux of the British Invasion—exporting sounds that originated from the West and East Coasts, thrashing them around in the band's native Scotland, and sending them hurtling back at full volume toward American shores, ready to meet the modern age. – Ben Easton
Deeper Listening: The Jesus and Mary Chain – Darklands; Echo and the Bunnymen – Crocodiles
---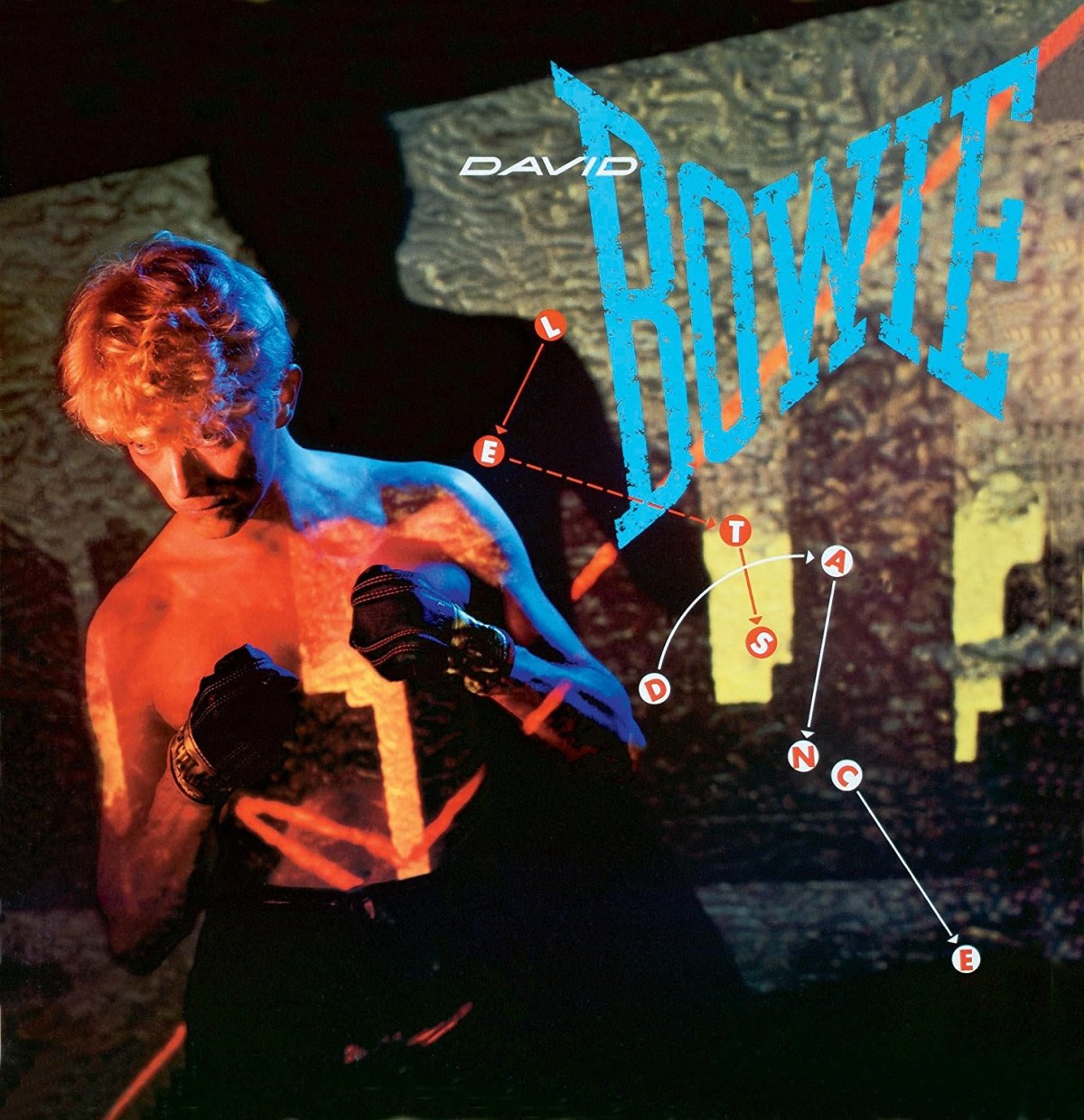 39. David Bowie – Let's Dance (1983)
David Bowie was seeking a hit after leaving RCA Records and making multiple film appearances in a short period of time. Nile Rodgers, a founder of the group Chic, which he built as a disco version of Roxy Music, was seeking a new gig at the time. The two met in a club and began talking about music, with Bowie referring to a portrait of Little Richard as an example of how his new record should sound. Nile Rodgers recorded Let's Dance in December 1982 at the Power Station in New York City in the same manner that jazz musicians used to record records on the cheap: When the musicians came at 9 a.m. to record, they placed their lunch order, so there were no time gaps in the studio. Bowies' duty here was to sing, and Rodgers assembled a band that included Texas blues musician Stevie Ray Vaughan on lead guitar, whose solo on the album's title track breathed fresh life into the pop song formula.
The record was a big hit, and Bowie gained a new fan base who knew nothing of his Berlin period or Ziggy Stardust and The Spiders from Mars. Despite MTV promoting his videos every hour following his rebirth, Bowie referred to this reincarnation as his "Phil Collins" years a decade later. Which is appropriate for a performer known for never settling on a single musical character. Rodgers, on the other hand, may have found pay dirt in his career; following the Bowie experiment, he got producing deals with INXS, Duran Duran, and Madonna. All chart-topping acts from the Big 1980s. "Modern Love," which keeps on re-entering the musical zeitgeist almost 40 years after being released, remains a pristine slice of anthemic pop that exudes forever green enthusiasm through its chords and Bowie crooning. Too bad he got tired of pop, it suited him best. – John-Paul Shiver
Deeper Listening: Bryan Ferry – Girls and Boys; Sparks – Angst in My Pants
---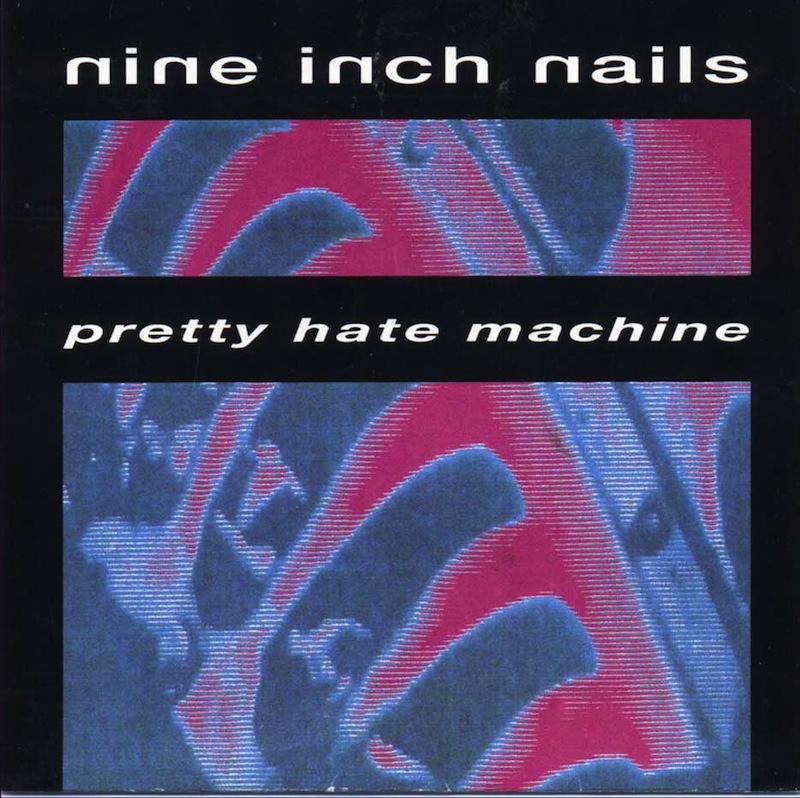 38. Nine Inch Nails – Pretty Hate Machine (1989)
Industrial music existed in various forms—Throbbing Gristle's avant performance art, Cabaret Voltaire's electro nightmares, Foetus' banging-on-metal cabaret—for a good decade before Nine Inch Nails made it a household name. And by those standards, even, Pretty Hate Machine resembles less the mechanical grind of the decade's harshest auteurs than synth-pop in the throes of a life-shattering fit of anger. Recorded mostly after hours in a Cleveland studio where Trent Reznor worked as an engineer, Pretty Hate Machine is a meticulously constructed patchwork of synths, heavy metal guitars, bad feelings, worse feelings, rage, despair, lust, self-loathing and Minimoog, pieced together on a Macintosh Plus. Pop had scarcely encountered something with this much venom coursing through its veins, and industrial music had never sounded so pop, but Reznor—a devotee of The Jesus and Mary Chain's Psychocandy—understood that the marriage of accessibility and chaos could be a fortuitous one. Reznor in hindsight admitted to cringing to his younger self's lyrics, but in the context of a gothic lurch like "Terrible Lie," the pulsing EBM of "Sin" or the opening purge of "Head Like a Hole," his angst and antipathy become essential tools in one of the most subversive successes in popular music. – Jeff Terich
Deeper Listening: Ministry – The Mind is a Terrible Thing to Taste; Depeche Mode – Black Celebration
---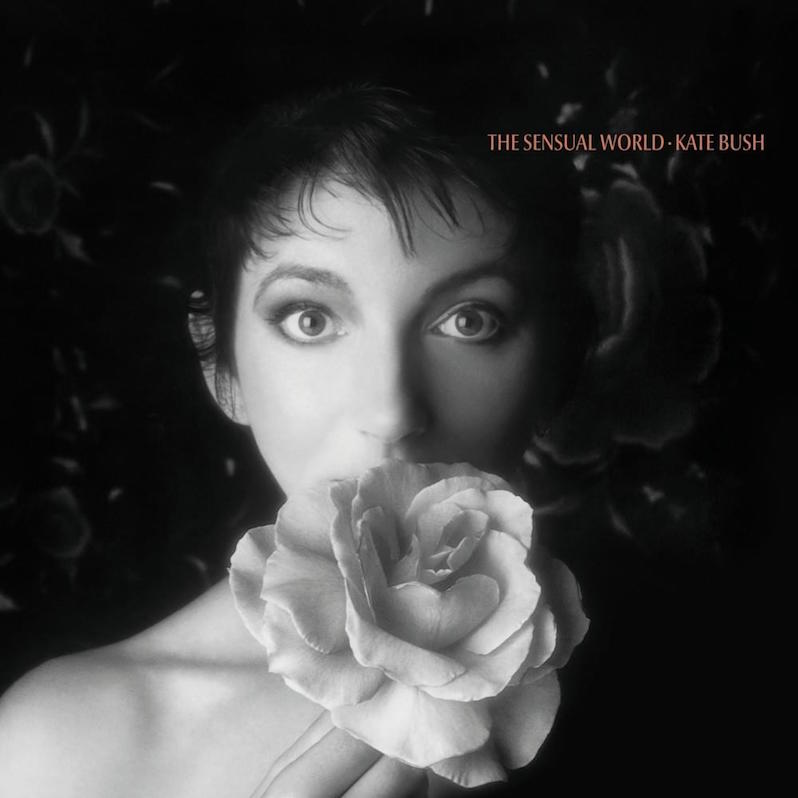 37. Kate Bush – The Sensual World (1989)
A bit like Enya with less Celtic influence and just as unusual as Cindy Lauper, Kate Bush is the weird child of the '80s. She has described The Sensual World as "her most honest, personal album." Though her whimsical voice always holds sway over her work, the pipes (from the title track) give shape to the unique atmosphere on this release—reminiscent of an "oriental reverie," as one critic put it. On tracks like "Love and Anger," she shouts without sounding harsh, she preaches without standing at a pulpit, she makes a whole world with only her singing. Though it may not include as many big hits as Hounds of Love, it's still hard-hitting and tender at once. – Konstantin Rega
Deeper Listening: Ricki Lee Jones – The Magazine; Joan Armatrading – Me Myself I
---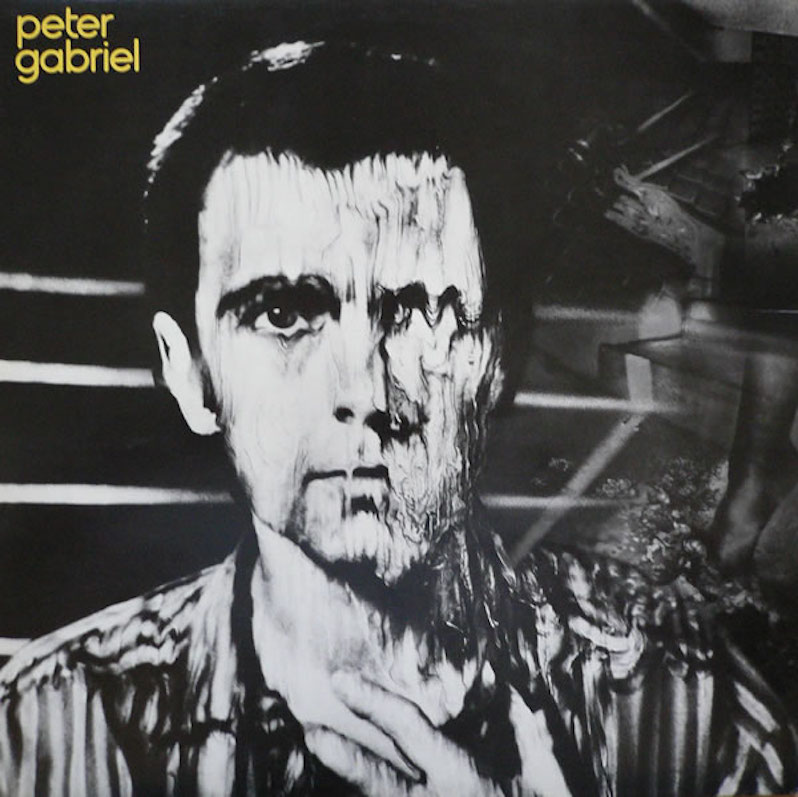 36. Peter Gabriel – Peter Gabriel (1980)
A half-decade removed from Genesis, Peter Gabriel had fully arrived upon a sound compelling enough to do justice to his heady lyrical concepts—just in time for Atlantic Records to reject it for not being commercial enough. The experience led Gabriel to experience what he called some "primordial rejection issues," though the legacy of what's arguably Gabriel's strongest career album has proven the petty matters of moved units decidedly less material. Informally known as "Melt," due to the Hipgnosis artwork of Gabriel's melting face on the cover, his third self-titled record is an eerie and atmospheric work of haunted art-rock, an album that begins ice-cold with the terrifying invasion narrative of "Intruder" and only occasionally thaws. In the moments such as the Eno-like "Lead a Normal Life" and the brooding "No Self Control" where Gabriel's progressive rock background begins to bridge with more experimental concepts, with some assistance from former bandmate Phil Collins, who was instructed during the sessions not to use cymbals. Gabriel never stopped exploring, but few of his albums since have felt as much like a breakthrough. – Jeff Terich
Deeper Listening: John Foxx – Metamatic; Phil Collins – Face Value
---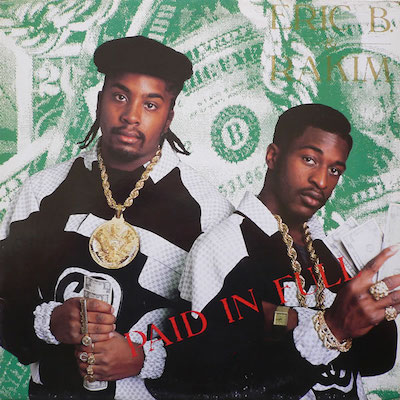 35. Eric B & Rakim – Paid in Full (1987)
Let's take a moment to appreciate the variety of like sounds that Rakim is consistently able to cram into any two lines on Paid in Full. Take "As the Rhyme Goes On," in which Rakim wants to make sure the audience is "Ready to absorb the rhyme that I just poured / Into the mic, so unite and this won't be so bored." In those two lines he makes sure you hang on to every word—not just their literal meaning but the actual sounds they make. Over the cutting percussion of Eric B's skeletal beat, you've an onslaught of repeated sounds throughout and the internal rhyme that is a hallmark of Rakim's lyrics. It's indicative of the sheer density of Paid in Full that you can pick nearly any two lines at random and find a gold mine of linguistic play. – Tyler Dunston
Deeper Listening: Big Daddy Kane – Long Live the Kane; Slick Rick – The Great
Adventures of Slick Rick
---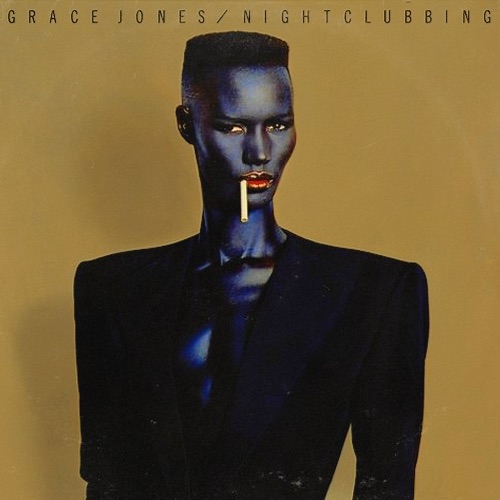 34. Grace Jones – Nightclubbing (1981)
Grace Jones is as idiosyncratic a figure that's ever risen to public consciousness. The Jamaican-born artist and model alternately showed up at Studio 54, or a Honda scooter commercial, or a James Bond movie, or making a nightmarish J.G. Ballard-inspired single by The Normal into a funk-pop jam. Which perhaps makes it all the more remarkable in hindsight that Nightclubbing remains one of her greatest achievements. A singular slice of nocturnal sophisti-pop backed by famed reggae rhythm section Sly & Robbie and keyboardist Wally Badarou, Nightclubbing came together in legendary sessions at Nassau's Compass Point Studios, its eclectic ensemble bridging disco with new wave, funk with reggae, mainstream with the avant garde. The sessions moved quickly and loosely, songs often cast aside if nobody felt satisfied by the third take, which makes highlights like Jones' covers of Bill Withers' "Use Me" or Iggy Pop's "Nightclubbing" feel effortless. But it's in the breakout moments—Jones' hypersexualized single-entendre funk on "Pull Up to the Bumper," the rubbery groove of "Demolition Man," the haunted tango of "I've Seen That Face Before"—that Nightclubbing feels as if it simply materialized into the stunningly curious piece of art that it is. – Jeff Terich
Deeper Listening: Patrice Rushen – Straight from the Heart; Change – Miracles
---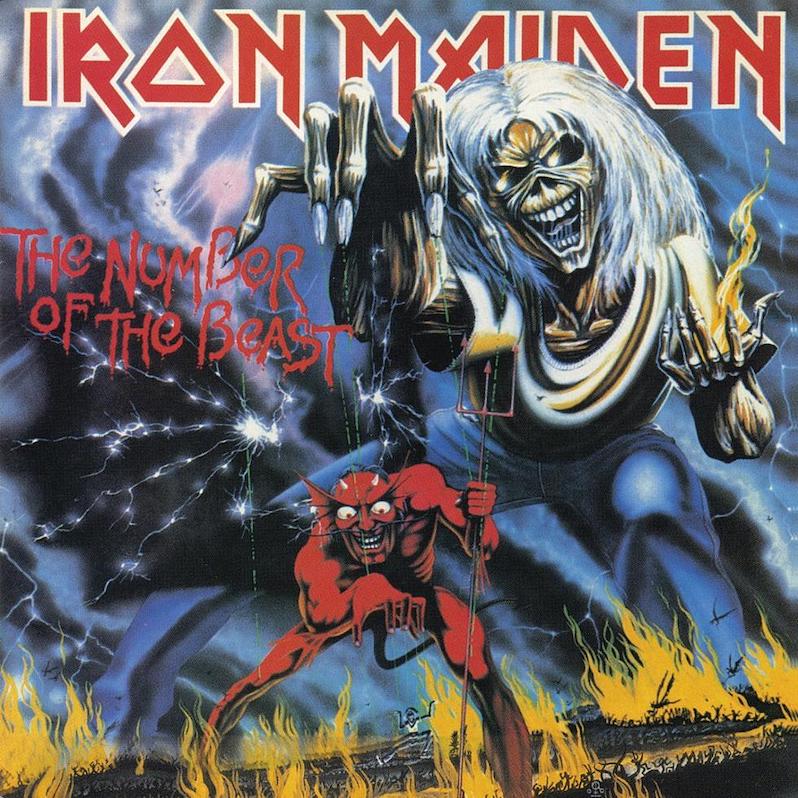 33. Iron Maiden – The Number of the Beast (1982)
The galloping rhythm, Bruce Dickinson's theatrical, skyscraping vocals (which have a way of sounding like a call to arms regardless of the subject matter), riffs, of course, and a healthy dose of metal extravagance—there's a reason Iron Maiden is one of the bands that come to mind first when one thinks of the classics. Though they would delve deeper into conceptually ambitious terrain on records like Powerslave and Seventh Son of a Seventh Son, The Number of the Beast marked the first time Iron Maiden's signature formula came together in its entirety—and there's something particularly thrilling about watching it all go barreling by in such a (relatively) compact space. – Tyler Dunston
Deeper Listening: Mercyful Fate – Don't Break the Oath; Dio – Holy Diver
---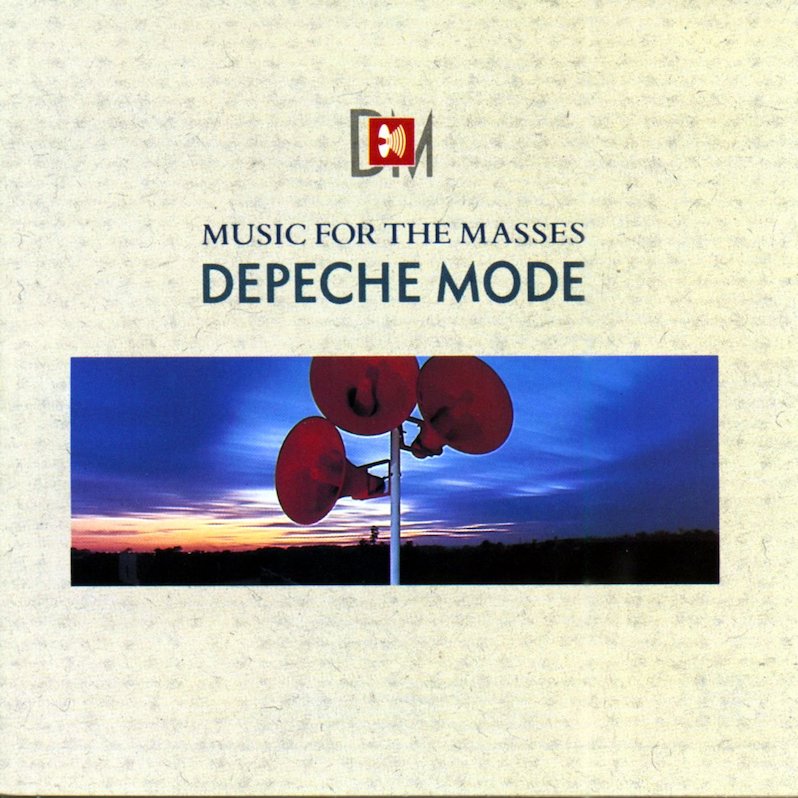 32. Depeche Mode – Music for the Masses (1987)
The album that got Depeche Mode to fill the Rose Bowl is the one that opens with an industrial synth song about heroin. It's also the one, fittingly, titled Music for the Masses, though universal appeal isn't what the British synth-pop icons had in mind with the album. It is, however, the biggest sounding record Depeche Mode had created to date, a grand and ambitious art-rock creation made mostly from electronic instruments but built to sound unusually heavy—predating the game-changing industrial boom by a year or two but no doubt contributing to its influence. And despite the prior year's Black Celebration, it's also the album that earned Depeche Mode their goth stripes, darkening their palette and filling it with alternating hues of eerie grayscale, both in its tonal makeup and in David Gahan's increasingly more transgressive lyrics. There's no question that sharpening their edge made Depeche Mode's music more interesting; the surprising part was that it also made them more popular. – Jeff Terich
Deeper Listening: Soft Cell – Nonstop Erotic Cabaret; Fad Gadget – Gag
---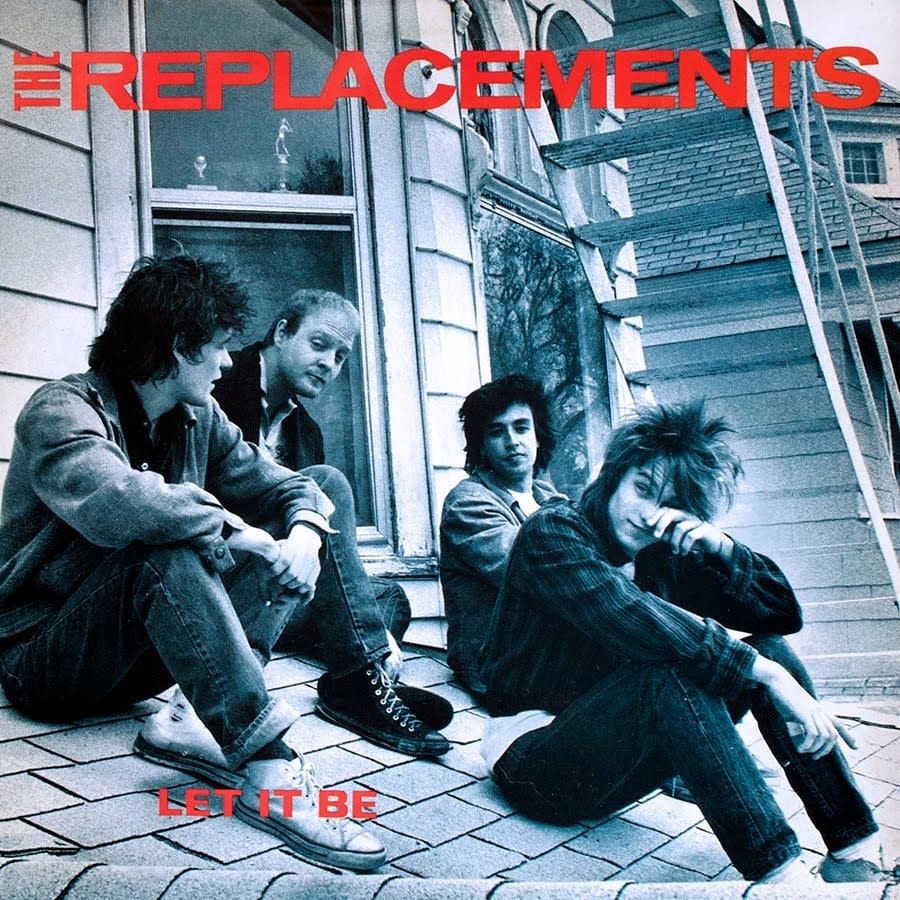 31. The Replacements – Let It Be (1984)
It's a bold move to title one of your records after a Beatles record, and it's even bolder when that record is Let It Be. But The Replacements were up to the task. Let It Be doesn't sound like the Beatles at all—it was the band's turn away from punk into more introspective, slower, and more melodic music. Let It Be was the sound of The Replacements tackling their fears, jumping in with both feet, committing to the bit. They dared, and the result is a masterpiece. – Zac Djamoos
Deeper Listening: The Lemonheads – Lick; Soul Asylum – Hang Time
---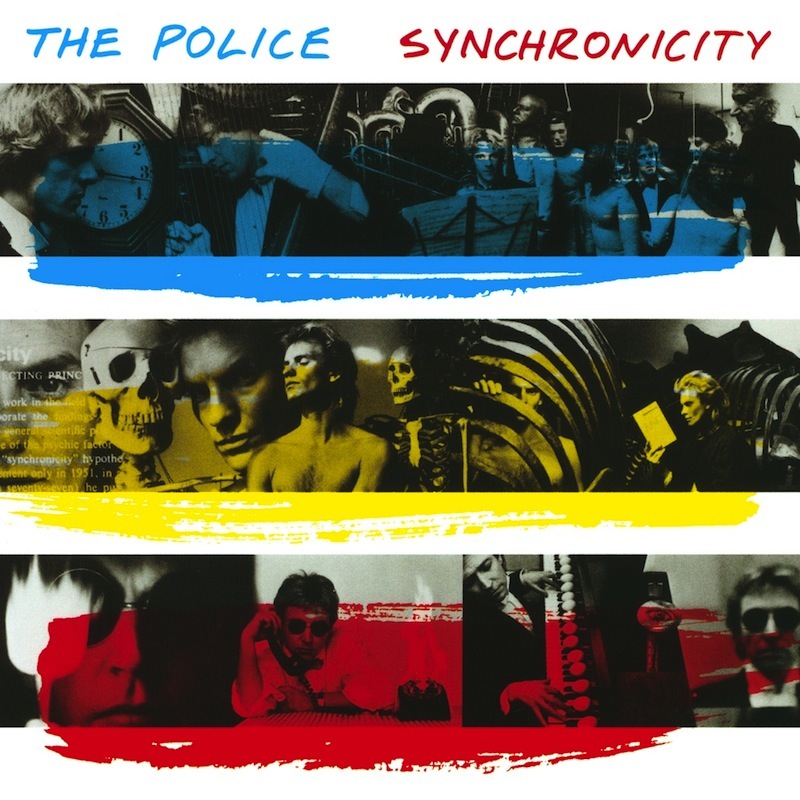 30. The Police – Synchronicity (1983)
The Police's 1983 album Synchronicity was a chart monster, producing four hit singles that are still fresh today: "Wrapped Around Your Finger," "Every Breath You Take," "King of Pain," and "Synchronicity II." From the warning call of "Synchronicity I" to its hard-edged, yet groovier brother, "Synchronicity II," The Police were as tight a trio as they would ever be, sonically and lyrically, swirling together pop, avant-garde, futuristic funk, jazz, and synth elements. Through a dark, dystopic lens, Synchronicity is a history lesson on the human condition, exposing mankind's successes and failures through eerily prescient lyrics. The message was clear: the inability to learn from our mistakes will lead to our eventual downfall. Underneath it all, the band itself was crumbling, made top-heavy by Sting's songwriting skills, vocals and versatile bass work, which shadowed Andy Summers' underappreciated minimalistic guitar style and Stewart Copeland's spacious, artful drumming. Synchronicity was their apex and their breaking point. – Emily Reily
Deeper Listening: Sting – The Dream of the Blue Turtles; Oingo Boingo – Dead Man's Party
---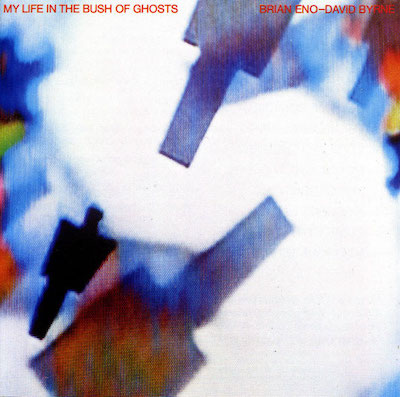 29. Brian Eno & David Byrne – My Life in the Bush of Ghosts (1981)
Even in 2022, My Life in the Bush of Ghosts is a surreal listening experience. On its release in 1981, the response was of bafflement or dismissal. It was shrugged off as unfinished and inconsequential. Its most strident critics said the sampling—which supplanted any conventional vocal lead—wasn't innovative; it was experimental indulgence. However, in retrospect, given the now commonplace use of samples, the record seems wildly ahead of its time. This is especially impressive when one considers that the music wasn't just formally inventive, but affecting. Atop Eno's textured soundscapes and Byrne's propulsive rhythms, recurring snippets of global religious recordings elevate the record from tech-noodling to a strange, spiritual psychedelia. – Noah Sparkes
Deeper Listening: The Art of Noise – Who's Afraid of the Art of Noise ; Jon Hassell – Power Spot
---
28. Nirvana – Bleach (1989)
Nevermind possesses Nirvana's breakthrough tracks and piles of tight, visceral rage, but Bleach was their purest, heaviest, and rawest effort. Selling just 40,000 units at first, their 1989 debut labeled the inner turmoil already infesting a frustrated, angry generation of suburban teens who sensed the unease within Kurt Cobain's chronically negative lyrics. "In my eyes I'm not lazy …… In your eyes I'm not worth it," he says in "Scoff," then pleads "Give me back my alcohol." Other lyrics are swollen with ironic, sick jokes and laced with pain. In describing a sexual assault on "Floyd the Barber," for example, Cobain switches up being "shaved" and "shamed." Waves of melodic guitar riffs buttress Cobain's guttural screams, creating a cathartic sludge reminiscent of the Seattle grunge sound, a label Cobain rejected, but which the rest of the world hadn't yet discovered. Bleach displayed an intensity and honesty that kids like me didn't know they could outwardly exhibit. Nevermind was gateway grunge for a restless middle America, but it couldn't have existed without Bleach. – Emily Reily
Deeper Listening: Soundgarden – Screaming Life; Mudhoney – Superfuzz Bigmuff
---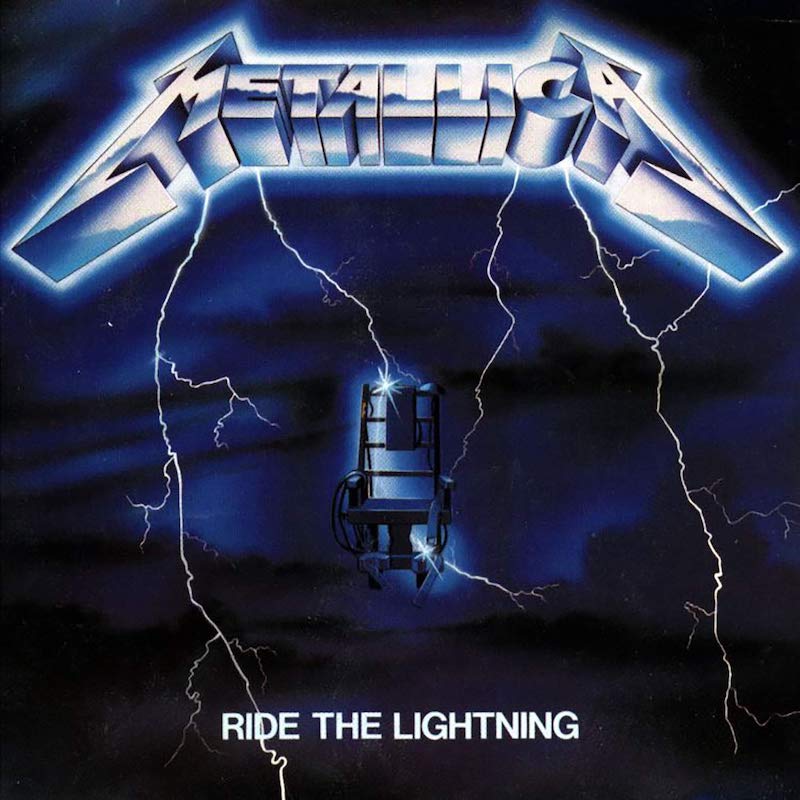 27. Metallica – Ride the Lightning (1984)
Full disclosure: This record is, to my ears, to my heart, the greatest work humanity has yet produced. Where Metallica's demos were the birth of thrash and their debut was the Big Bang that ignited the genre, this was the one that cemented that as the greatest of all time. Sure, Master of Puppets would come and confirm the diagnosis, but it was here that their greatness made itself manifest. From the blistering proto-black/death of "Fight Fire With Fire" to the emotional devastation of pieces like "For Whom the Bell Tolls" and especially "Fade to Black," Metallica had finally usurped the title of greatest heavy metal band of all time from Judas Priest. And they did it, funnily enough, by making a turbo charged Judas Priest record, something even that legendary band themselves were struggling with a bit at the time. Compare, for instance, the highest heights of this record to an album like Sad Wings of Destiny or Stained Class; add in the fury of hardcore to Priest's heady mixture of earthen blues-stripped metal and ethereal progressive rock and suddenly you have the greatest sound we have yet or will ever hear. – Langdon Hickman
Deeper Listening: Megadeth – Peace Sells… But Who's Buying?; Voivod – Dimension Hatröss
---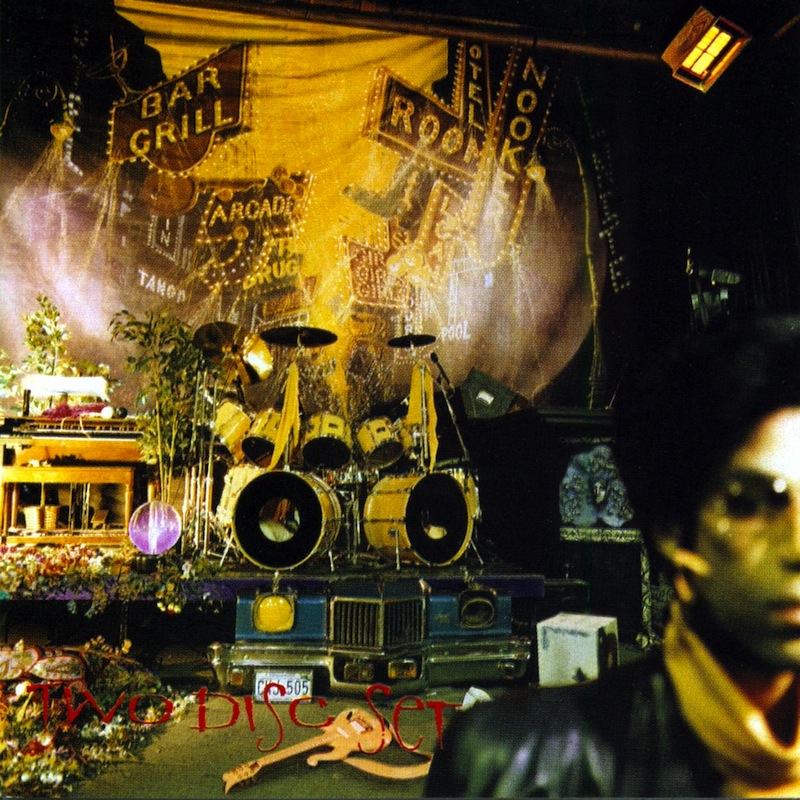 26. Prince – Sign 'O' the Times (1987)
After the release of and tour behind 1986's Parade, the Purple One suddenly found himself adrift. Prince had fired the Revolution, the band that joined him on a meteoric rise through the first half of the decade, and had multiple full albums shitcanned either by his own hand or by his label. Makers gotta make, though—in what might be his finest example of restraint and self-curation, Prince took his shelved music and edited it down to a double album of party songs, politically-aware musings, and psychedelic sexuality. It's a patchwork quilt to be sure, but the breadth of Prince's talent makes Sign O' the Times shimmer like patterns in a Klimt painting. – Adam Blyweiss
Deeper Listening: Prince – Around the World in a Day; Grace Jones – Slave to the Rhythm
---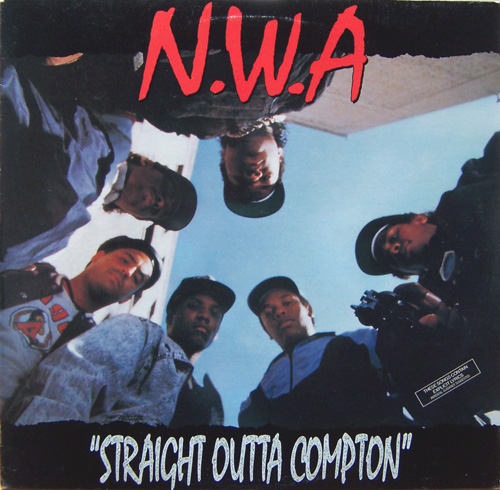 25. N.W.A. – Straight Outta Compton (1989)
Dre spells it all out at the top: "You are now about to witness the strength of street knowledge…" Straight Outta Compton explodes from the jump with its three-song opening manifesto, centered around the charged (and ever-relevant) "Fuck Tha Police." N.W.A's provocations were deliberate, yanking an otherwise oblivious America into the fray. But there's much more to N.W.A than confrontations and loaded first impressions. Straight Outta Compton is a Library of Congress-certified classic for all 13 of its tracks—including essential loose and lighter moments like "Parental Discretion Iz Advised" and "Express Yourself"—painting a comprehensive, cunning portrait of the group's experience in the neighborhood that made them legends. – Ben Easton
Deeper Listening: Too $hort – Born to Mack; Geto Boys – Grip It! On That Other Level
---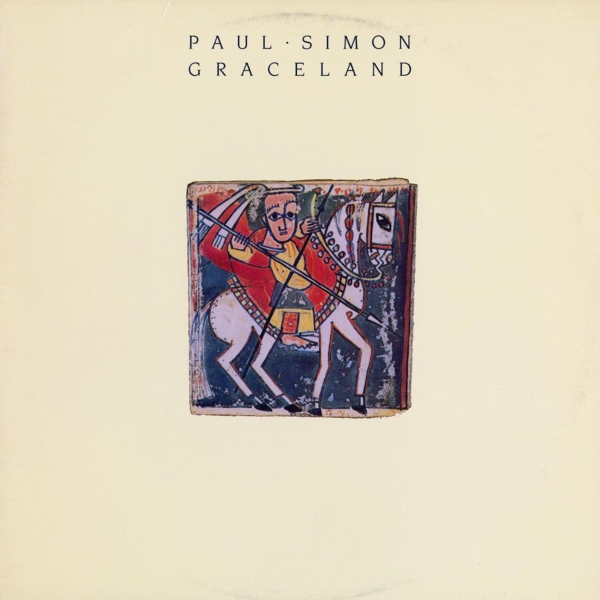 24. Paul Simon – Graceland (1986)
During a time when the United Nations had imposed a cultural boycott on South Africa, Paul Simon's Graceland—featuring South African musicians and showcasing its mbaqanga music—won the Grammy for Album of the Year (1987). After the commercial failure of his previous release, Hearts and Bones, Simon's new record expanded his sound. Having started out in the folk genre and weaving his way to pop after the '70s, Graceland went back to a folksier style while adding a world music edge that elevated the album. Songs like "Diamonds on the Soles of Her Shoes" and "You Can Call Me Al" epitomize the record's music prowess and lyrical excellence that still shines today. – Konstantin Rega
Deeper Listening: Joni Mitchell – Chalk Mark in a Rain Storm; Suzanne Vega – Solitude Standing
---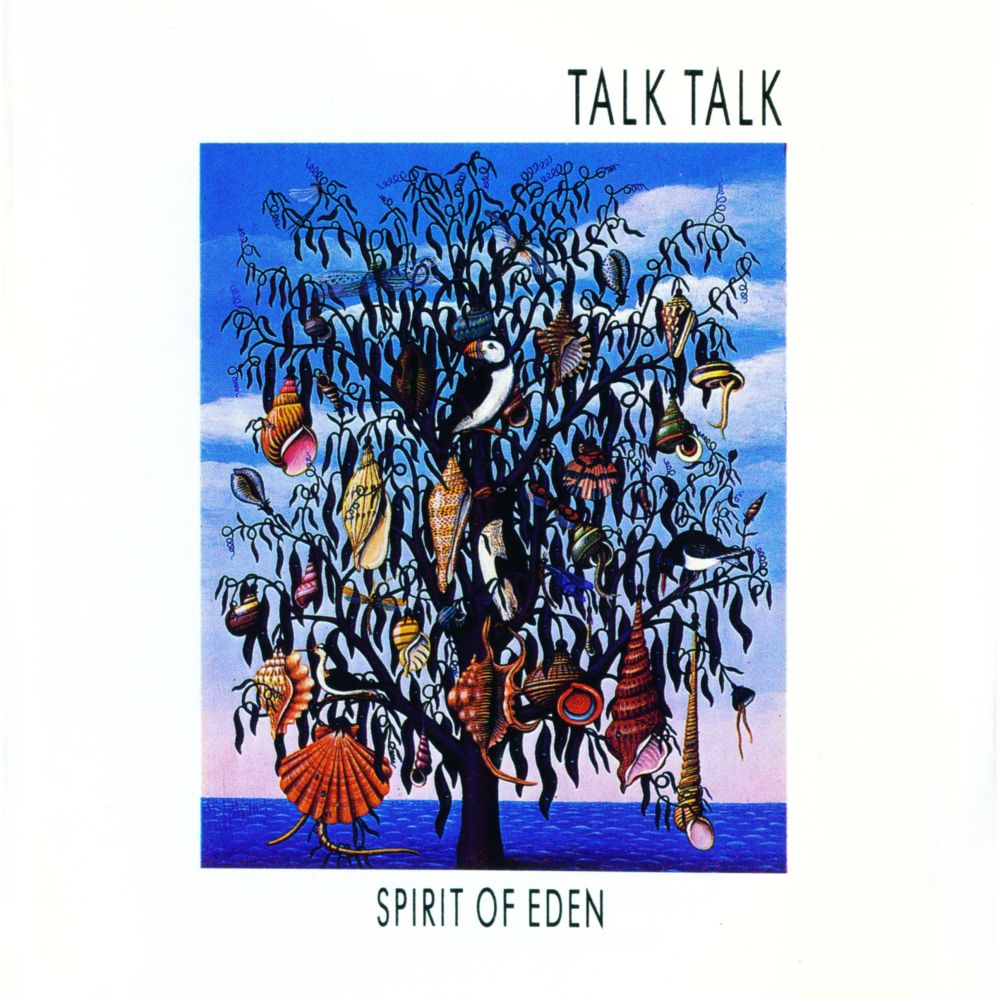 23. Talk Talk – Spirit of Eden (1988)
Talk Talk had scored a handful of new wave hits in the first half of the decade with "It's My Life" and "Talk Talk," but few moments among their early output had come close to capturing the spirit of artists that leader Mark Hollis felt most deeply connected to and inspired by—jazz musicians such as Miles Davis and John Coltrane, and composers like Béla Bartók. Blessed with an unusual opportunity—an open budget from EMI, complete control of the finished product and no suits allowed in the studio—Hollis and company reinvented themselves as something beyond new wave, even beyond (or post-) rock. Spirit of Eden is a work of psychic chemistry between musicians literally playing in the dark, channeling inspiration from the ether and exorcising emotion through loose yet nonetheless powerful pieces. Though it comes off in the abstract like a more intellectual exercise, Spirit of Eden is more feeling than anything, raw and honest beauty coming through where pop song structures fail to lead. Various critics made note of its unmarketability, and in hindsight it's astonishing that a once-charting group of synth-wielding hitmakers underwent such a transformation, but whatever it might lack in terms of an easy hook, it more than made up for by completely reimagining the possibilities of rock music. – Jeff Terich
Deeper Listening: Talk Talk – Colour of Spring; David Sylvian – Gone to Earth
---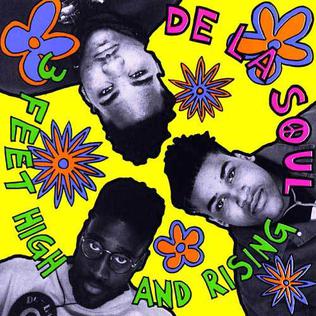 22. De La Soul – 3 Feet High and Rising (1989)
The 1980s were hip-hop's foundational period. Though not necessarily everything deemed cutting edge at the time has held up as well since, in the intervening decades 3 Feet High and Rising has lost none of its color and charm. Released during the gangsta rap boom, De La Soul's debut painted the group as a fun, psychedelic alternative to the hard-edged aggression of their West Coast peers. The album boasts an embarrassment of riches, from party hip-hop classics "The Magic Number" and "Me Myself And I" to less well-remembered but equally brilliant singles "Buddy", "Potholes In My Lawn" and "Eye Know". Classic tracks, charismatic rappers, inventive production, conceptual construction – 3 Feet High and Rising has it all. – Tom Morgan
Deeper Listening: A Tribe Called Quest – People's Instinctive Travels and the Paths of Rhythm; Jungle Brothers – Straight Out the Jungle
---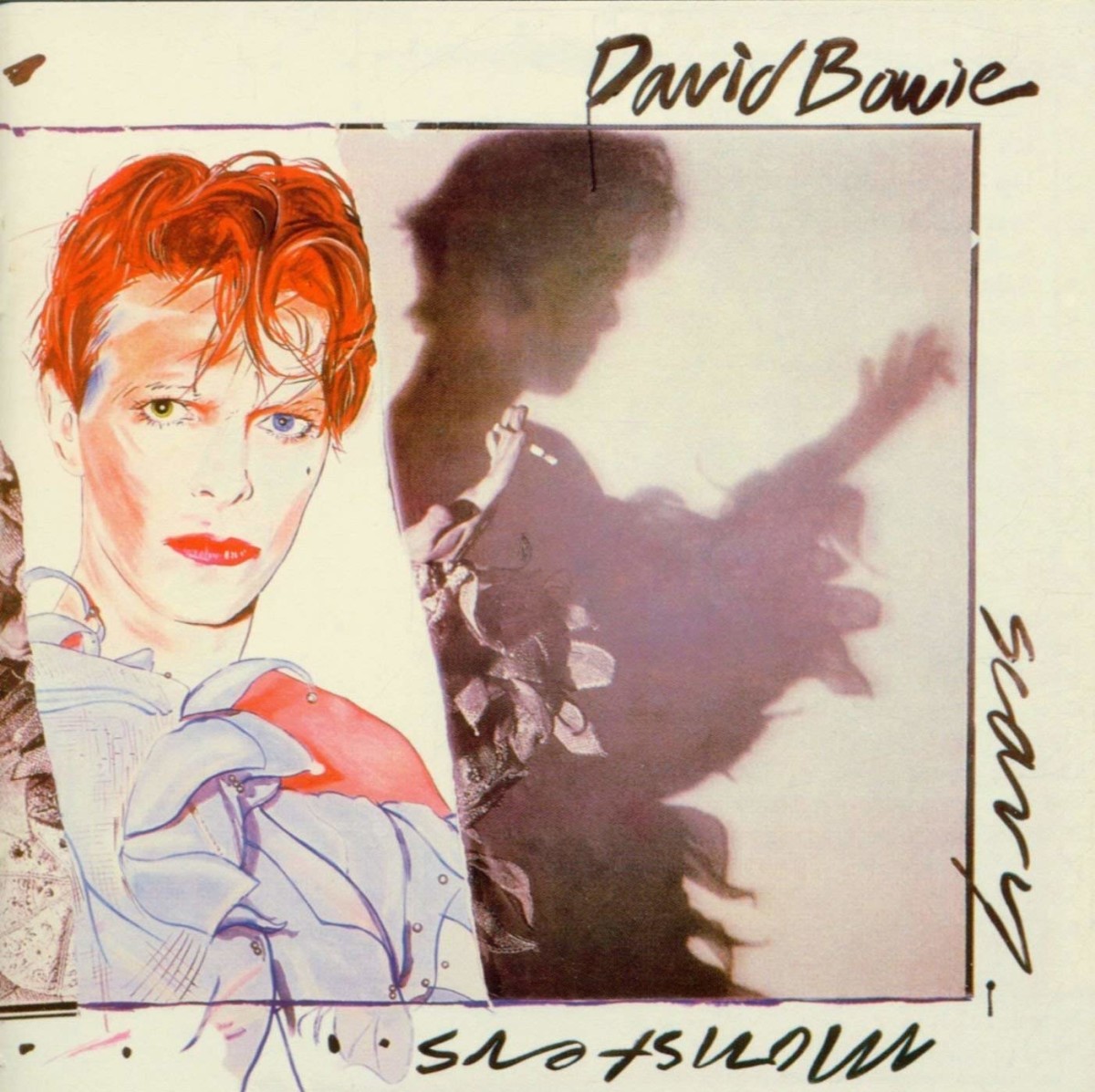 21. David Bowie – Scary Monsters (1980)
For a decade that wasn't kind to the Thin White Duke, he still managed to make a hell of a lot of great music. While his Berlin trilogy is considered to end with 1979's brilliant and underrated Lodger, this one is all but in name an extension of that same period, even featuring most of the same players. But where the Berlin trilogy was marked by equal parts improvisation and composition in its experiments, Scary Monsters was all composed, the application of lessons learned and the close of a massive five-album cycle started all the way back with Station to Station. It's also a record that reveals how reductive certain writing about Bowie is, isolating the trilogy rather than including its equally important bookends or, worse, fixating on Low exclusively. The fact that he was able to turn around and make yet another brilliant record following this one shows how full his cup was in this period, brimming with vivacious, nervy experimental rock gusto. – Langdon Hickman
Deeper Listening: Japan – Tin Drum; The Psychedelic Furs – Talk Talk Talk
---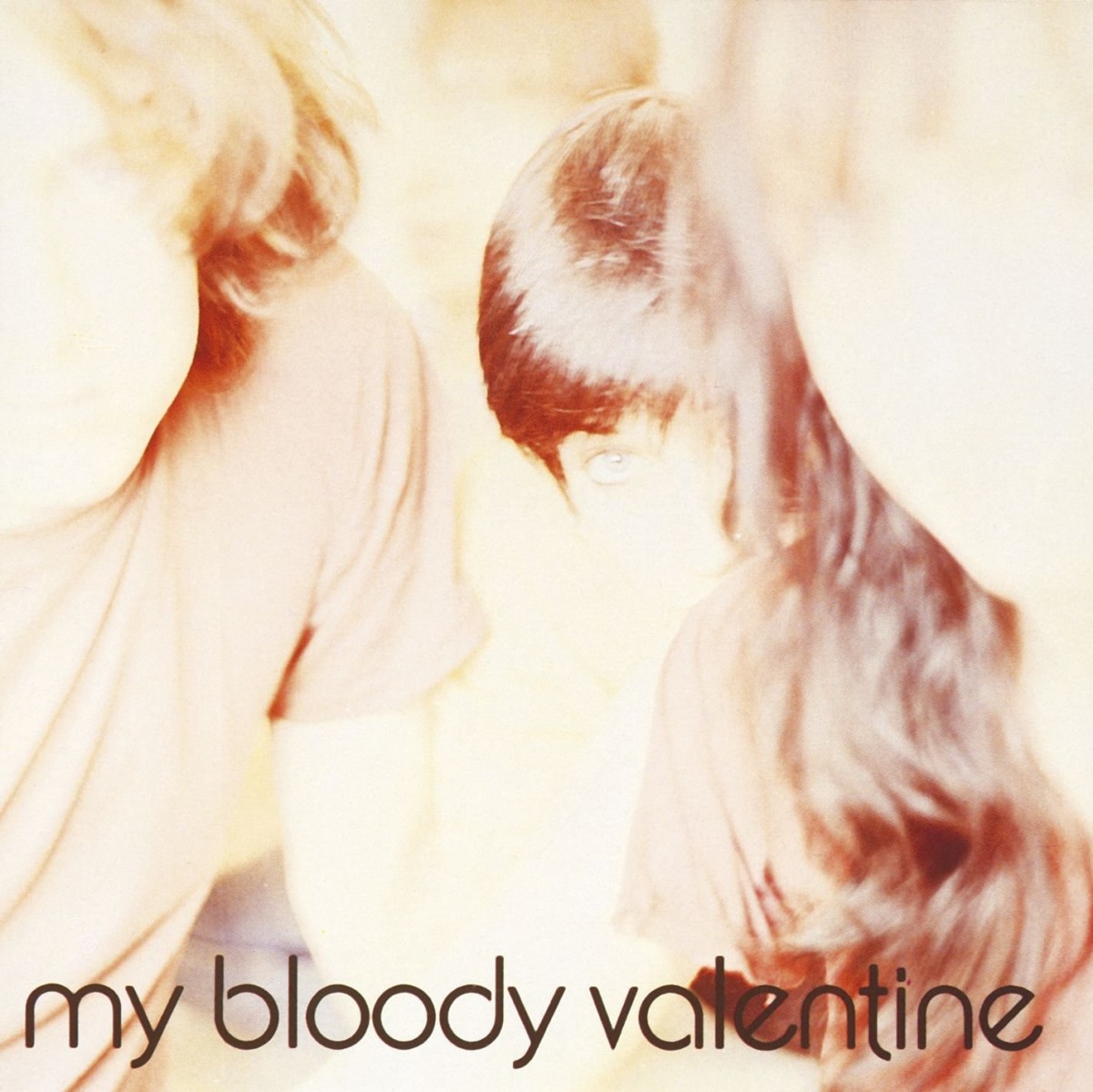 20. My Bloody Valentine – Isn't Anything (1988)
Isn't Anything needs to be lifted from the shadows of Loveless. My Bloody Valentine's debut is equally brilliant, uglier and more exciting. Before the '90s, Kevin Shields and Bilinda Butcher hadn't quite worked out how to summon the blistering skeins of guitar feedback and tremolo that would make them indie sensations. As a result, Isn't Anything sounds barer than "shoegaze" suggests, leaving room for world-class melodies to shine through (the last three tracks alone would make a perfect indie rock EP). Still, some of these songs are heavy—"Cupid Come" punishes even as it comforts, "All I Need" is an all-enveloping Loveless prototype, and the terrifying "No More Sorry" lingers like a bruise. No one in shoegaze—not even My Bloody Valentine—has made a record like this since. – Casey Burke
Deeper Listening: Ultra Vivid Scene – Ultra Vivid Scene; The Jesus and Mary Chain – Automatic
---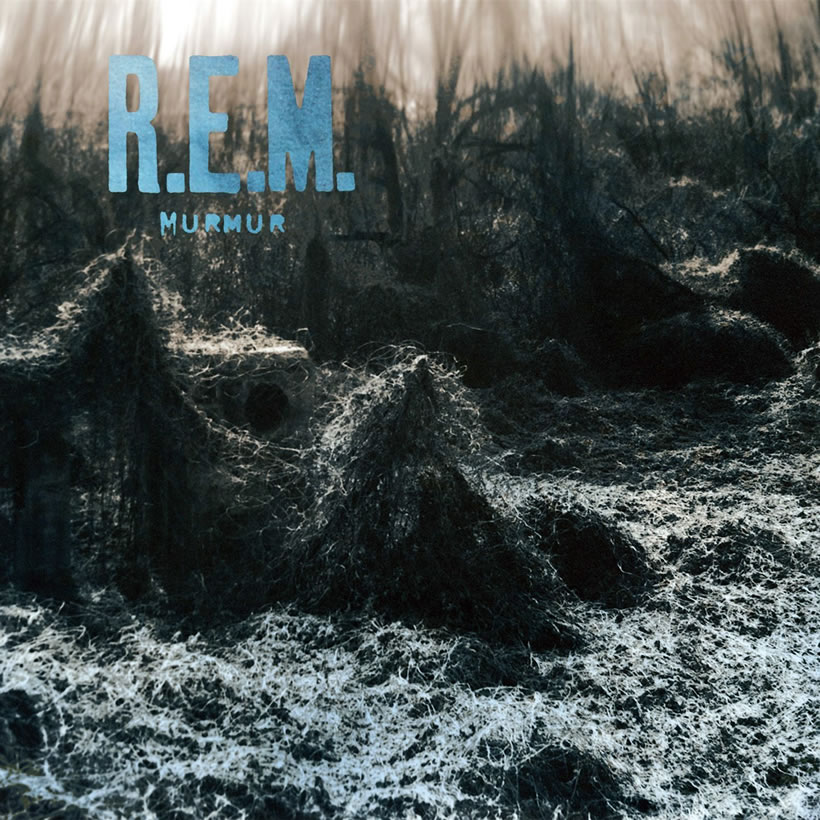 19. R.E.M. – Murmur (1983)
It's hard to evoke what a mystical document Murmur was 40 years ago. Newly empowered teens (possibly including this author) craned their heads to understand the words coming from Michael Stipe's inexact yet comforting voice. Peter Buck's swirling guitar lines were the most complex this side of Johnny Marr, practically lyrics in their own right. Though nothing to that point sounded remotely like "Radio Free Europe," "Catapult," "Sitting Still" or "We Walk," Murmur's songs felt like a continuation of rock and roll, not a divorce or even a redefinition. As the beginning of a storied career, Murmur is a structurally loose origin story with a secret density. It still fascinates. – Paul Pearson
Deeper Listening: R.E.M. – Reckoning; The Feelies – Crazy Rhythms
---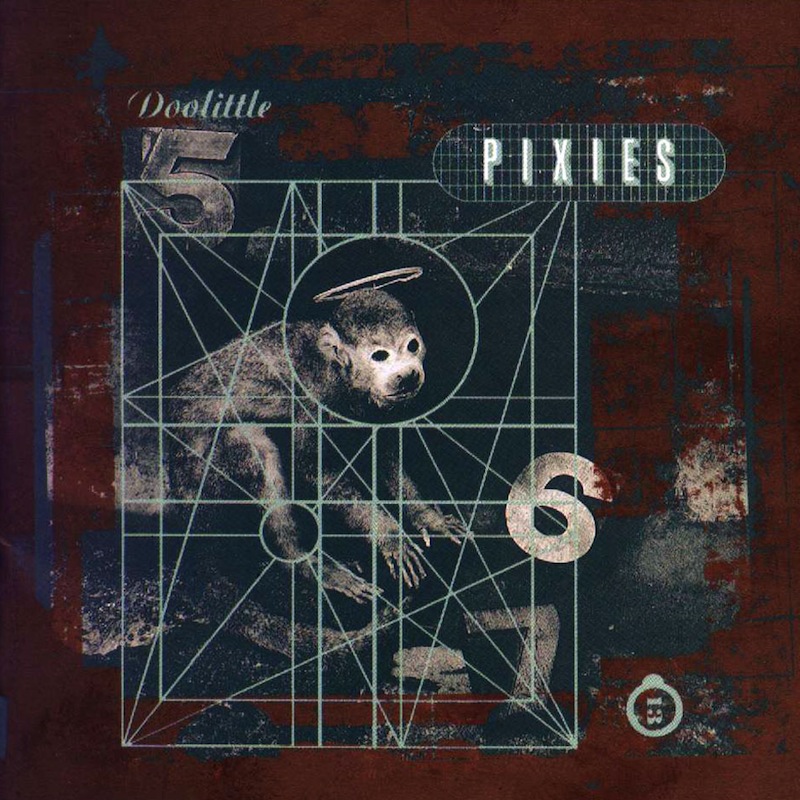 18. Pixies – Doolittle (1989)
Doolittle is an album on the cusp—it seems somehow as emblematic of the '90s as it is of the '80s. This is no doubt in part because countless '90s alternative rock bands tried to sound like Pixies at one point or another. It's also due to the fact that this band managed to consume decades of rock history and spit out spectacular amalgamations. Though they have often been described as the "loud-quiet-loud" band, that doesn't quite do them justice. It's not just the volume that changes on a dime but the texture (not to mention genre) as well. The abrasive quality of moments on "No 13 Baby" is in part what makes "Here Comes Your Man," a song that could never be mistaken for The Beach Boys, sound like The Beach Boys for a second. The visceral, surreal lyrics (from a violent shoutout to Un Chien Andalou to a strange, captivating environmentalist fable) match the ever-shifting sound to make for an album that demands the listener's attention from start to finish like few others. – Tyler Dunston
Deeper Listening: Throwing Muses – Throwing Muses; Violent Femmes – Violent
Femmes
---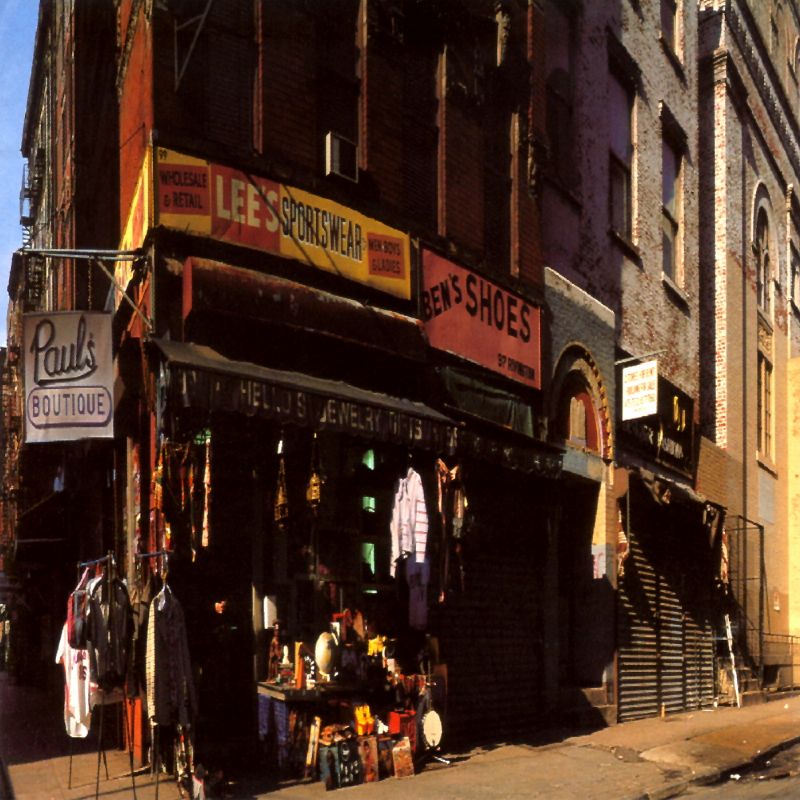 17. Beastie Boys – Paul's Boutique (1989)
"I found a nice place to visit but a better place to rob" could be the creative mission statement for the Beastie Boys' second album—both a dizzying context-less musical collage and a loving testament to their New York stomping grounds, steeped in particulars. Bernard Hermann's Psycho score's strings undercut a story about throwing eggs ("Egg Man"), a local vagrant "Johnny Ryall" gets his due, a "High Plains Drifter" threatens to bust a Travis Bickle when pushed. And that's just the first side.
With its revolutionary approach to sampling, it's hard not to think of the album as a proto-Internet document (never mind the irony that it would be nigh-impossible to clear all these samples today). But formal significance aside, Mike D, Ad-Rock and MCA had the discipline, self-awareness, and musical knowledge to paint a pulsating, endlessly rich moving picture of the city they came from and the art that shaped them. On so many levels, the brilliance hits harder with every listen. – Casey Burke
Deeper Listening: EPMD – Unfinished Business; Run-D.M.C. – Run-D.M.C.
---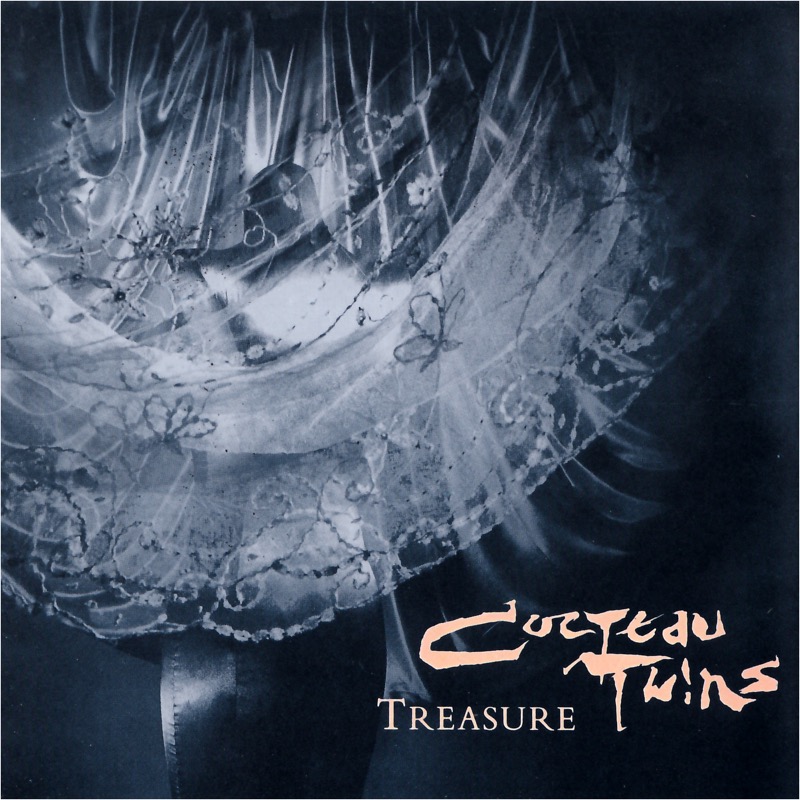 16. Cocteau Twins – Treasure (1984)
Hyperbole is too common when talking about the genesis of new music genres, it's often much trickier to pin down the exact moment a new sound is born. But this one is easy. With Treasure, Cocteau Twins created dream pop. Elizabeth Fraser and Robin Guthrie had already established a winning rapport based on style over substance, in the best way possible. His ethereal guitar has so much more to do with the effects than the actual notes, and her powerfully dramatic but nonsensical vocals go hand in hand perfectly. Even if the band didn't love the result themselves, Treasure not only cemented that style as the core of their ethos, but perfected it as a blueprint for all the bands that followed. – Forrest James
Deeper Listening: AR Kane – 69; This Mortal Coil – It'll End in Tears
---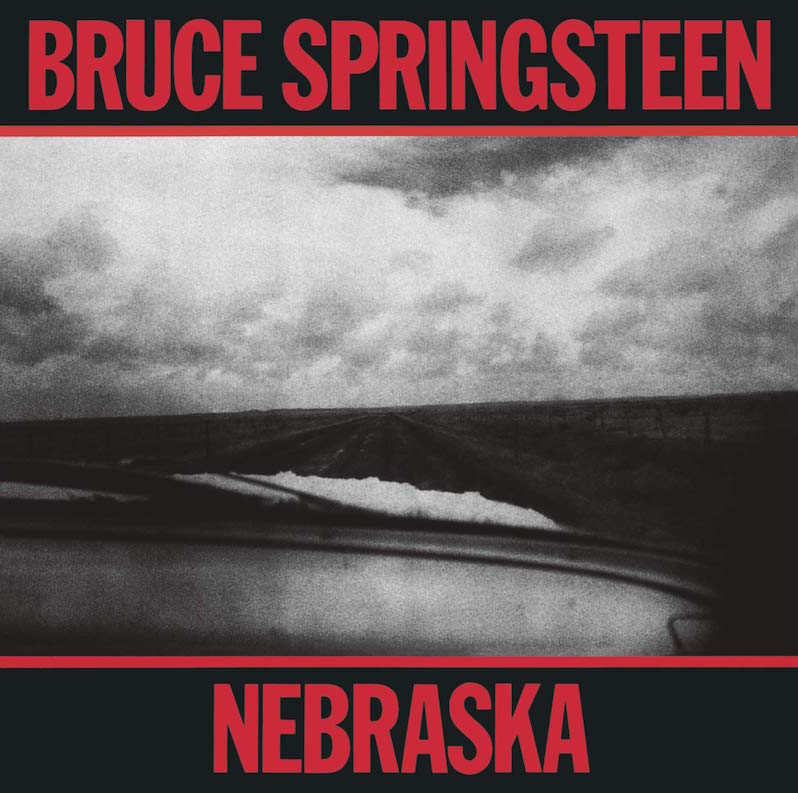 15. Bruce Springsteen – Nebraska (1982)
There's an unreleased set of reels of E Street Band recordings known as Electric Nebraska sitting on a shelf somewhere in a studio, and there's a good chance it's going to stay that way. After the release of The River, Bruce Springsteen made a set of home-recorded demos of bleak narratives—murder-for-hire to pay off mob debts, serial killers, murders-from-desperation, paranoia, families torn apart—depicted through simple, acoustic three-chord songs. Inspired by the eerie machinepunk of Suicide, Springsteen threw himself into the darkest material of his career, and though the E Street Band gave it their best shot, they couldn't quite do justice to the haunting solo recordings that Springsteen had already made. So instead he simply released the demos as Nebraska, at the time his strangest and least commercial album, but the most chillingly affecting in spite of its depictions of hopelesness. All the same, there's very little of the optimism and defiance of Springsteen's records of years' past. Down here it's just winners and losers—don't get caught on the wrong side of that line. – Jeff Terich
Deeper Listening: Bruce Springsteen – Born in the USA; Suicide – Alan Vega – Martin Rev
---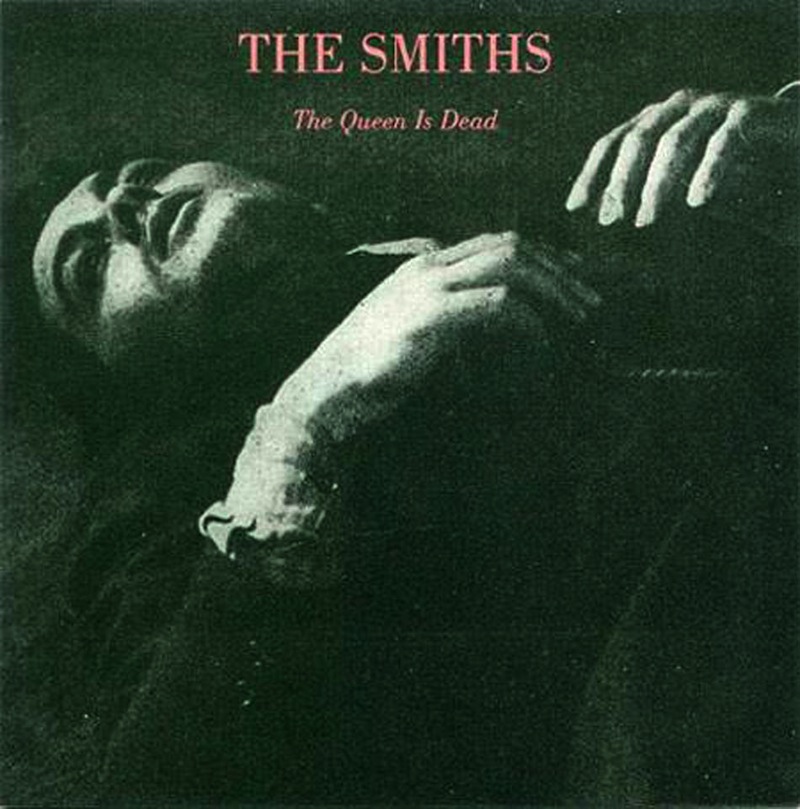 14. The Smiths – The Queen is Dead (1986)
Nobody did charismatic pretension better than The Smiths. Throughout the The Queen is Dead, Morrissey weaves together stories of lonely romantics, precocious Keats-reading youngsters, and miserly label heads in typically eloquent style. The results could have been alienating to audiences—I can understand anyone's immunity to Morrissey's flamboyant tales of ennui. Luckily, aided by guitarist Johnny Marr's unmistakable melodies, Morrissey's sincerity, subversive humor and incisive storytelling managed to break through. The band is at full force on highlights like the beautiful "There Is a Light That Never Goes Out," and the driving "Bigmouth Strikes Again". Nearly 40 years later, the album's witty expression of youthful discontent and yearning remains effective. – Noah Sparkes
Deeper Listening: The Smiths – The Smiths; Orange Juice – You Can't Hide Your Love Forever
---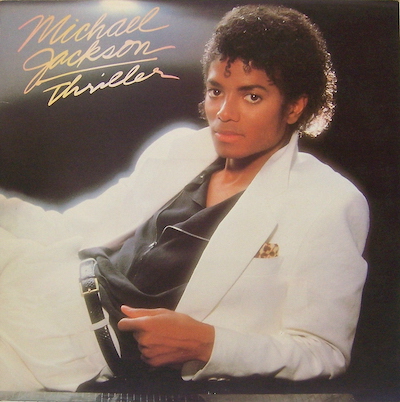 13. Michael Jackson – Thriller (1982)
Thriller is available for $1.50 in a secondhand store on Thursday, June 25, 2009. By Friday, June 26, 2009, one day after Michael Jackson died at the age of 50, you couldn't even find his Bad album, which was titled Bad by the way, at Tower Records. According to Billboard, MJ Inc. made at least $1 billion in income in the year following his death.
Hands down, Thriller is the pinnacle of that discography in terms of total cultural effect. It was curated to break records and establish Michael Jackson and Quincy Jones as the finest producer-artist partnership since Sir George Martin and The Beatles. Connect the dots on that one. Jackson and Q intended to make an album where every song was undeniable, so they mixed pop, post-disco a.k.a. boogie, rock, funk, and R&B. Paul McCartney makes his first acknowledged performance on a Michael Jackson album with "The Girl Is Mine." MJ's eye is already focused on another catalog.
Rod Temperton, formerly of the UK band Heatwave, administered his golden writing touch on the crooning, probably a clapback to The Purple One's "Do Me Baby,"—the two were constantly in competition—"The Lady In My Life." Q was a superb mechanic in those horn and string arrangements, notably in the cross- generational smash "Billie Jean," his many decades as a jazz performer and arranger sculpted that acumen. Thriller captivated the globe in the 1980s and every decade since, thanks to MJ's star power, coming off the moonwalking moment on Motown 25, and the major big footing of Columbia Records pushing MTV to kick that racist balderdash to the curb and air not only MJ but other videos by Black artists. Columbia threatened to pull their entire roster of artists' videos from the platform. True to an enigmatic legacy, Thriller could not be found in any store the day after The King of Pop departed. – John-Paul Shiver
Deeper Listening: Evelyn "Champagne" King – Get Loose; Terence Trent D'arby – Introducing the Hardline According to Terence Trent D'arby
---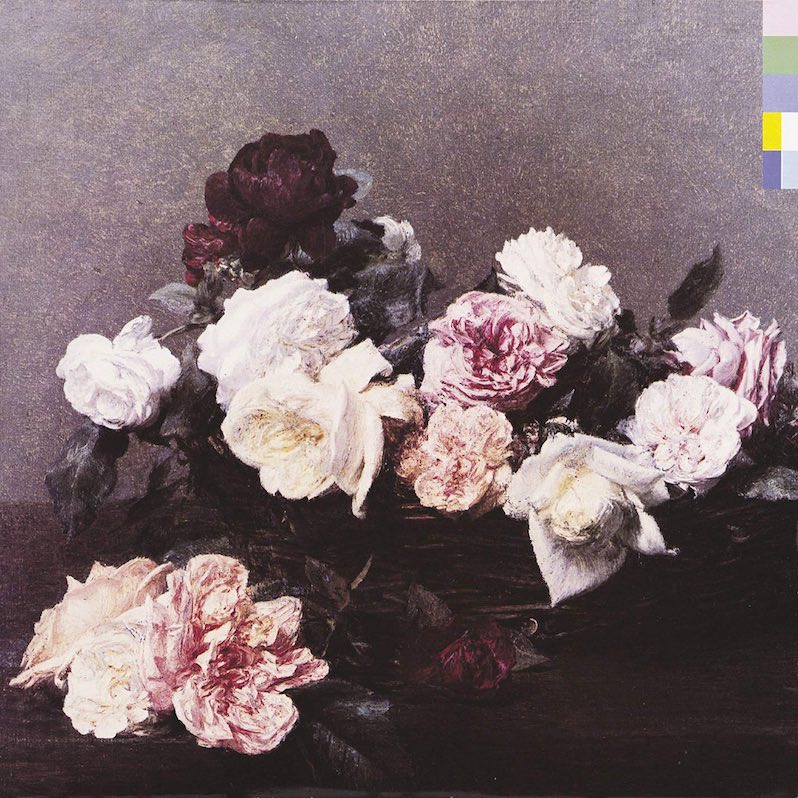 12. New Order – Power, Corruption and Lies (1983)
Rather than dissipating after the death of Joy Division singer Ian Curtis, vocalist/guitarist Bernard Sumner, bassist Peter Hook and drummer Stephen Morris reformed as New Order. Their debut Movement in many ways picked up where their former band left off, but on Power, Corruption and Lies, New Order finally said goodbye to their gloomy post-punk roots. Today, this 1983 album remains their biggest contribution to dance, synth-pop and electronic music, and its influence has held fast. Power opted for melodic simplicity and purity of notes, while experimenting with loops and vocoder sounds. A complete turn from Joy Division's dark, troubled past, the album features Peter Hook's unforgettable gothic bass, Bernard Sumner's youthful, aching vocals and drummer Stephen Morris' distinctive kickdrum dance beats all complement keyboardist Gillian Gilbert's flowing rhythms laid gently on top. – Emily Reily
Deeper Listening: Pet Shop Boys – Please; The Human League – Dare
---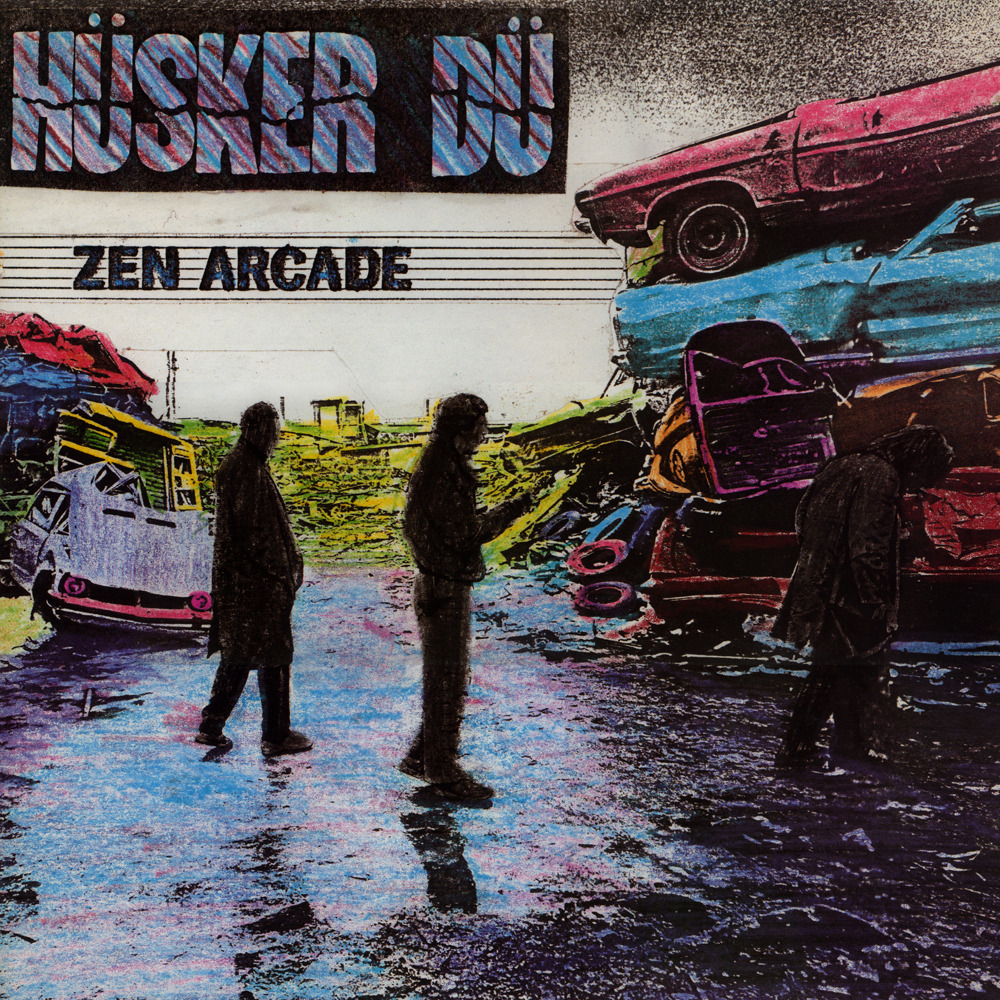 11. Hüsker Dü – Zen Arcade (1984)
The contradiction-laden war of punk rock had waged itself for years when this record was released. The pomp and pretense of the rock, pop and folk world was put on blast, the convoluted prog-derived syrup of heavy metal was scorched, and bands were pressed to strive for the most obscure and abrasive as well as bubblegum pop-driven sounds all at once. It was either by genius or divine providence that Hüsker Dü sliced clean through this conundrum like Alexander through the knot of Gordian with this record, combining a mind-bending concept that was hardcore's answer to The Lamb Lies Down on Broadway or Quadrophenia with a musical palette that seemingly combined every item on the do and do-not list of punk players. The result is one of the greatest records of all time, one of the most idealized statements of the true potentiality of this new form of music. If punk at its worst is bounded by hypocrisy, then Zen Arcade is the ultimate unbinding, paving the way for future prog-punk greats like Fucked Up in the decades to come. – Langdon Hickman
Deeper Listening: Naked Raygun – All Rise; Bob Mould – Workbook
---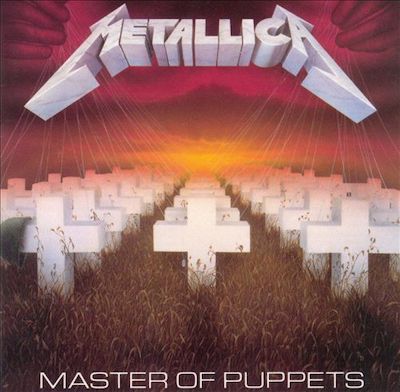 10. Metallica – Master of Puppets (1986)
The first four Metallica albums are all brilliant in their own different ways, however Master of Puppets is the one that gets just about everything right. By 1986, Metallica were oozing confidence, evidenced by their third album's jaw-dropping compositional nous. "Disposable Heroes," "Orion" and the superb title track all exceed eight minutes, yet their masterful arrangement and structuring ensures they remain compelling from start to finish. Its opening and closing tracks are two of the most ferocious thrash metal tracks ever written, and helped solidify the genre's dominance in this era. There's even room for eerie Lovecraftian horror on "The Thing That Should Not Be," making for a fantastical break from the vivid lyrics about warfare, drug abuse and mental illness. As close to a perfect metal album as has ever been made. – Tom Morgan
Deeper Listening: Anthrax – Among the Living; Testament – The Legacy
---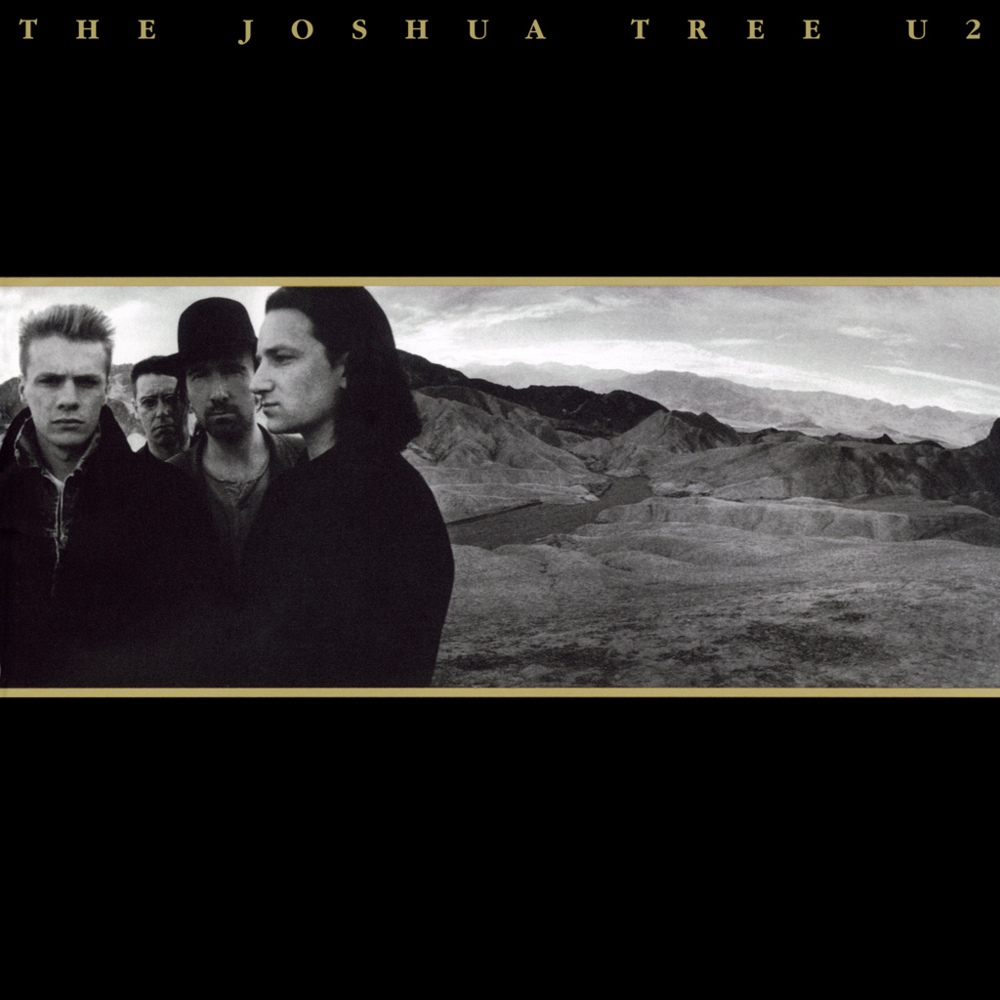 9. U2 – The Joshua Tree (1987)
America was prime fodder for inspiration in the '80s, but no band made a better and more deeply affecting document of the land of plenty, milk and honey, defense contractors, addiction and greed—and the hope that somehow endures in spite of its inherent and nearly impossible to untangle contradictions—than U2. Ironically, an Irish band. Three years prior, with The Unforgettable Fire, U2 had perfected the idea behind the band—populist stadium rock with socially conscious messaging and an ear for artful arrangements that transcended pop itself. With The Joshua Tree, the group transitioned from their early punk rock influences into that of American roots music, elements of blues and folk here becoming a more essential part of their sound as producers Brian Eno and Daniel Lanois helped craft something expansive beyond the simple three- and four-chord skeletons at the heart of these songs, revealing skies full of stars and more richly detailed landscapes with closer listening.
The Joshua Tree is often described as "cinematic," and for good reason, its narratives and lush arrangements capturing a stunningly rendered image of the U.S., its beauty and anguish. And yet it's often the most personal and intimate moments that seem most legendary. You know the one: Two minutes into "With or Without You," when the barest tap of a drum machine is replaced by Larry Mullen's fills, followed by Bono's lament, "You give yourself away," and there's no vessel deep enough to catch the emotion that comes flooding in. – Jeff Terich
Deeper Listening: The Waterboys – This is the Sea; Midnight Oil – Diesel and Dust
---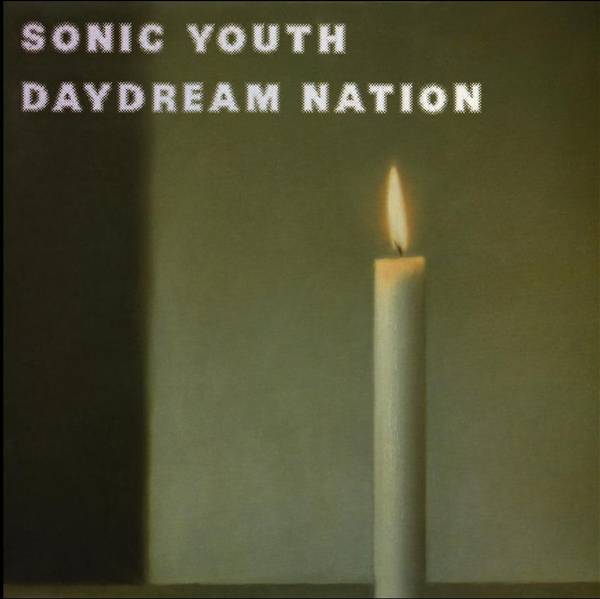 8. Sonic Youth – Daydream Nation (1988)
Sonic Youth's genesis in the New York art scene paralleled an era when "modern rock" was having a contained identity crisis. Sustainability was at issue: Firebrand indie artists from the early-to-mid '80s didn't or couldn't make concessions to the marketplace, leaving the narrative of modern rock to be dispensed in stadiums by U2 and R.E.M. Yet there was a gap between working post-punk musicians and the avant-garde wave that took a while to reconcile. Rather unexpectedly, Sonic Youth's Daydream Nation did exactly that. Thurston Moore, Kim Gordon, Lee Ranaldo and relative newcomer Steve Shelley allowed the compositions to emerge naturally from long instrumental jams, eventually whittling the most promising pieces into full-bore songs. Although scuffed-up noise, subtle drones and alternate guitar tunings were still part of the Sonic Youth aesthetic, they found a way for traditional songcraft to nestle in. "Teen Age Riot" and "Candle" encapsulate the shift very sweetly, while "The Sprawl," "Eric's Trip," "Total Trash" and the closing trilogy maintained the value of bliss through extended, hammered dissonance. Despite its still-bracing defiance and freshness, Daydream Nation is the point when contemporary rock grew up. – Paul Pearson
Deeper Listening: The Flaming Lips – In a Priest Driven Ambulance; Band of Susans – Love Agenda
---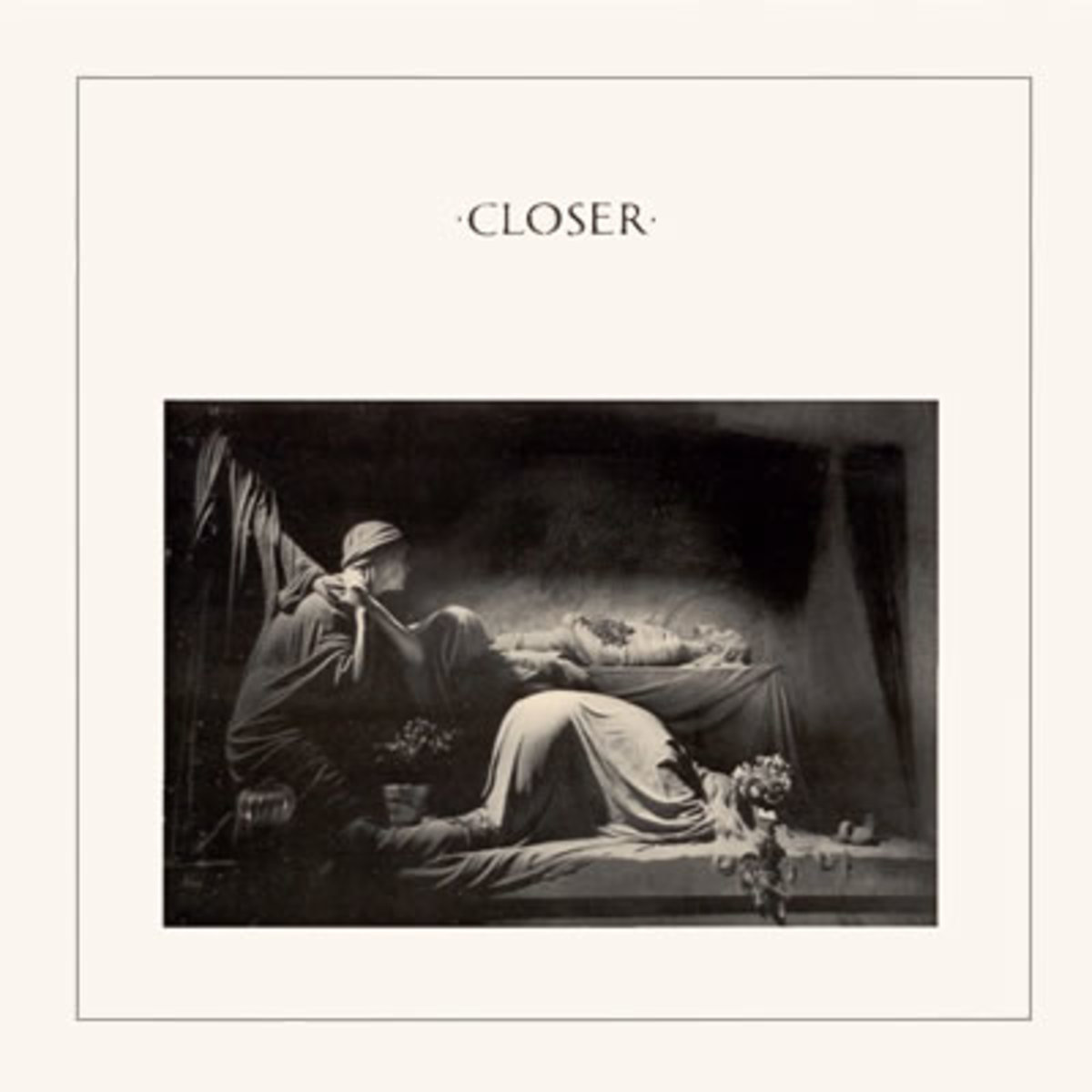 7. Joy Division – Closer (1980)
It's a sad affair to have to deem a young band's second album their swan song, but sometimes, the center just can't hold. Feelings of heavy desperation run through Closer, Joy Division's final effort — its nine tracks are unceasingly grave, one anecdotal torment after the next. (JD's singer/lyricist, Ian Curtis, died infamously by suicide just prior to its release.) Yet for all of its wallowing, Joy Division also managed to generate something truly triumphant from the gloom. Closer remains
a beacon of post-punk and one of the decade's most profound statements, a continued source of inspiration for lost souls finding catharsis in the darkness. Sonically, too, Joy Division's passionate sounds still feel titanic and completely arresting, 42 years later. – Ben Easton
Deeper Listening: The Sound – From the Lion's Mouth; Swell Maps – Jane from Occupied Europe
---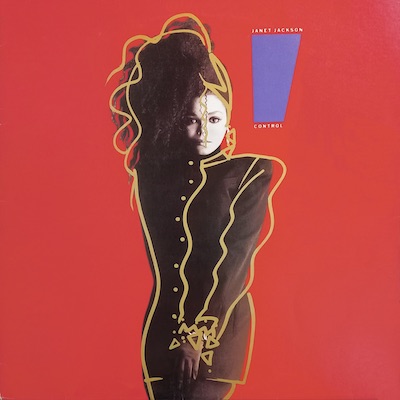 6. Janet Jackson – Control (1986)
Janet Jackson had lived for years in the shadow of her megastar brother Michael and under the wing of her manager father Joe, but by 1986 she drew a line in the sand. Control represented her emancipation, a declaration of independence as an artist, an adult and a self-possessed person with only one person given the privilege to speak on her behalf: Janet Jackson. Teaming up with the Minneapolis production team of Jimmy Jam and Terry Lewis, Jackson delivered something of a second debut album with Control. Though she had released a pair of records in her teens, Control hit reset in the best way, updating her electrifying pop approach with bigger hooks, bigger production, and the confidence to reclaim her own identity. And she has fun doing it, demanding respect through ubiquitous bangers like "Nasty" and "What Have You Done For Me Lately" and delivering some of the decade's greatest moments of superlative pop immediacy in "The Pleasure Principle" and the title track. In the latter, she proudly proclaims, "Now I'm all grown up," and while few of us still know quite what we're doing years after the fact, at 20, Jackson had it figured out. – Jeff Terich
Deeper Listening: Janet Jackson – Rhythm Nation 1814; Chaka Khan – Chaka Khan
---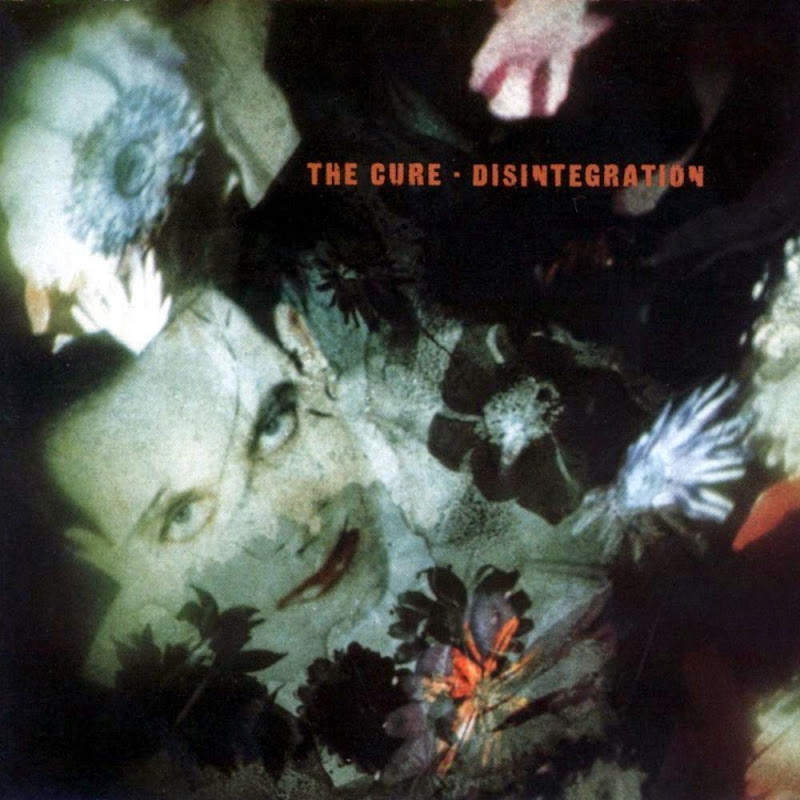 5. The Cure – Disintegration (1989)
It's remarkable to recollect that in the 1980s, it was possible for bands like The Cure—dark and brooding, abstract and strange, often in the practice of writing songs that had no chorus—could achieve mainstream success. Robert Smith, of all people, didn't take so easily to being such a popular figure, and as the band approached their final record of the '80s, he frequently escaped through use of psychedelics. That coupled with turning 30 and a fear that his best days were behind him led Smith into a deep malaise, but the resulting set of songs—a dozen trimmed down from a potential 32 before recording—both proved that suspicion wrong and resulted in an even bigger hit record.
Disintegration isn't an anti-commercial record by any means, at least not on the surface; singles such as the tender and vulnerable "Lovesong" and "Pictures of You" showcase a pop appeal that extends well beyond the shadow realm. But even when compared to goth companion Pornography, Disintegration reveals itself as a complex and labyrinthine work, immaculate and grand in opener "Plainsong," menacing and immense on "Prayers for Rain," and hypnotic and exploratory through the swirling layers of guitars on the title track. That it's (rightly) heralded as a masterpiece of gothic rock seems to overlook one inconvenient fact: Only The Cure have made anything that sounds like this. – Jeff Terich
Deeper Listening: The Church – Starfish; Siouxsie and the Banshees – Tinderbox
---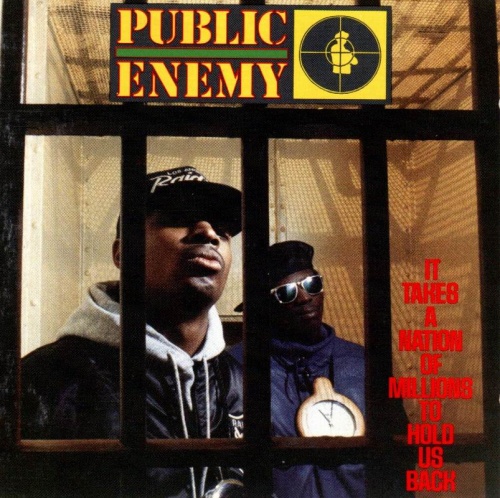 4. Public Enemy – It Takes a Nation of Millions to Hold Us Back (1988)
An attempted drink from a firehose of ideas, this is arguably unlike any rap album before and matched by scant few since. Chuck D and Flavor Flav elevate their writing and delivery from Yo! Bum Rush the Show one year prior, seemingly taking cues from Gil Scott-Heron. Terminator X and The Bomb Squad go positively experimental with their sampling and production, the legacy of countless hip-hop DJs layered and cut up like a William S. Burroughs residency. Beat/poetry. – Adam Blyweiss
Deeper Listening: Ultramagnetic MCs – Critical Beatdown ; Ice-T – The Iceberg: Freedom of Speech…Just Watch What You Say
---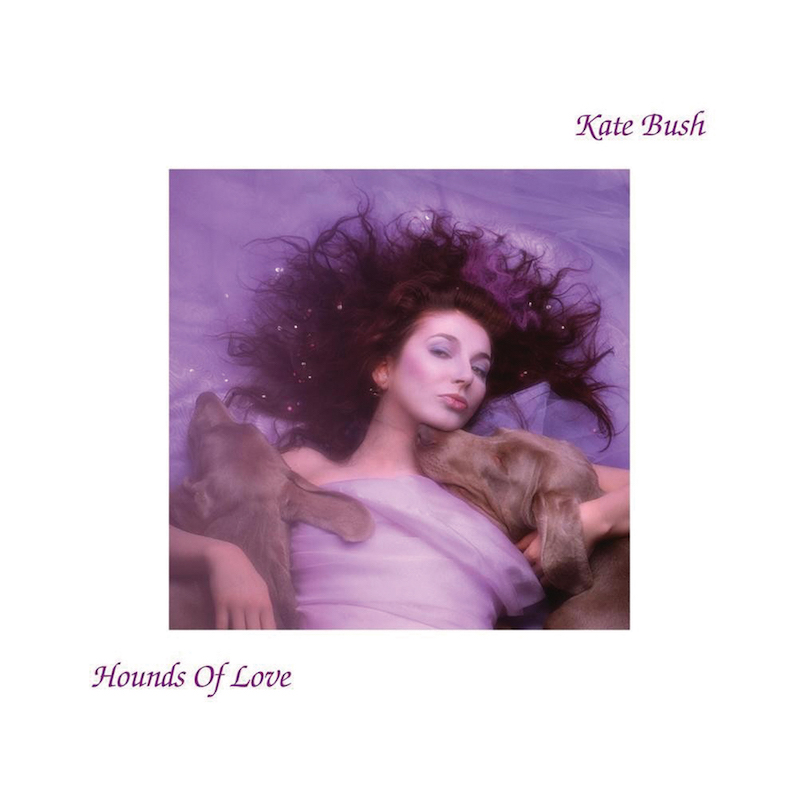 3. Kate Bush – Hounds of Love (1985)
It's not just "Running Up That Hill." Kate Bush maintains a certain buzzing energy throughout the first half of Hounds of Love, with no filler and no slips. Even as the pace begins to slow on "Mother Stands for Comfort" and "Cloudbusting," her singular voice carries the melodies, and a subtle urgency continues to pulse. Theatrically literal symbolism marked her music apart from the mainstream—like the barked choruses from the Hounds of Love themselves—yet the album was widely, wildly received. While it can be tempting to consider the second half of the project separately—it is nearly distinct, even subtitled—the fact that the album still resonates so popularly as a whole while including a dark conceptual suite in the back half is all the more impressive. – Forrest James
Deeper Listening: Kate Bush – The Dreaming; Robert Wyatt – Old Rottenhat
---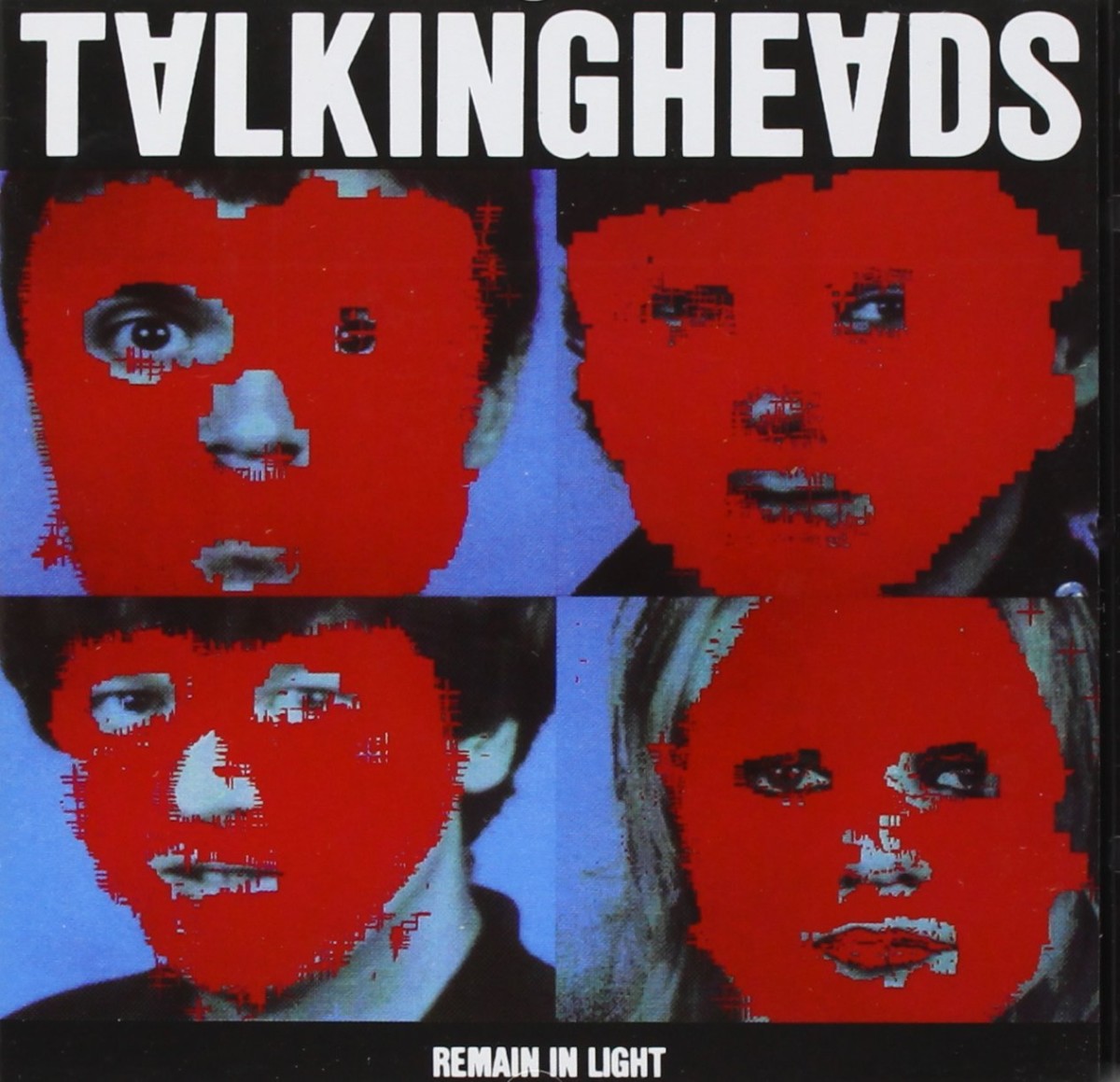 2. Talking Heads – Remain in Light (1980)
At first they were thinking of calling the album Melody Attack, which would have been fitting, albeit quite silly. The name was borrowed from a Japanese game show (hence the silliness), though it's much harder to explain where Remain in Light came from. The new title is vague and foreboding; it sounds almost like a mantra, something said aloud to ward off darkness and that which might try to pull you into it. But at no point on Remain in Light are these words spoken. What does it mean?
Remain in Light—Talking Heads' fourth album and the pinnacle of their art-punk perversions—is a record that resists decipherment at almost every turn. On one track, frontman David Byrne sings from the perspective of a shadowy "government man"; on another, he's a man who feels called upon to defend his culture through terrorism. And on the album's most famous song, Byrne sounds like a preacher having an existential crisis—"Am I right, am I wrong?" "My God, what have I done?"—at the pulpit. If there's a common thread to these characters, it's that they're all at odds with the world around them, struggling to will their ideas into reality. Paradoxically, the slipperiness of meaning across Remain in Light, the absurdism at its core, remains as meaningful as ever. The clipped rap verse that ends "Crosseyed and Painless"—"Facts don't do what I want them to / Facts just twist the truth around"—feels so apt to describe our post-truth era that it could have been written yesterday.
As elusive as Remain in Light's lyrics are, the music is nothing short of ecstatic. You don't have to know what polyrhythms are to instinctively start grooving to them the moment you press play on "Born Under Punches (The Heat Goes On)" or "Once in a Lifetime." The album's production is a technical marvel as well, thanks to Brian Eno's innovative use of loops, effectively turned Talking Heads into a living sampling machine by cutting up the band's jam sessions and reassembling the pieces into full compositions. But perhaps the most striking aspect of Remain in Light, more than four decades later, is how Talking Heads channeled their Afrobeat influences in ways that came across as appreciative rather than appropriative. Western artists playing African-American music was nothing new in 1980; before the decade was halfway through they'd already begun to plunder African music, too. It's just one more way that Remain in Light foretold our future. – Jacob Nierenberg
Deeper Listening: Jon Hassell – Fourth World, Vol. 1: Possible Musics; David Van Tieghem – These Things Happen
---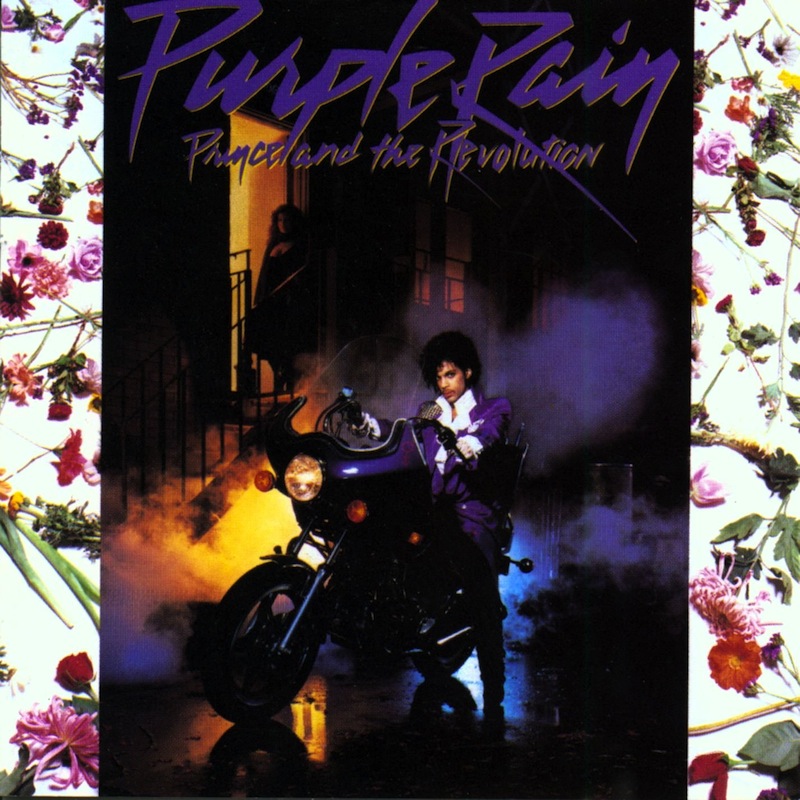 1. Prince – Purple Rain (1984)
We could talk endlessly about what makes Purple Rain unique, but at the end of the day it's the songs we keep coming back to. "Let's Go Crazy" was the first Prince song I ever heard (Thanks, Dad!), as good an intro as any, sporting an over-the-top spoken word bit that only Prince could live up to. Its juxtaposition of guitar shredding and twinkling synths announces the album's intent to rock out and sound pretty doing it. "When Doves Cry" is ironclad, casually ambitious. "I Would Die 4 U" is how I would introduce aliens to pop music on Earth. And "Purple Rain" is one of the greatest closing songs, period, no matter how many times it gets butchered at karaoke. Throughout, the record's seamless incorporation of rock, pop, metal, soul, electronic, etc. doesn't feel like a mere showcase of Prince and The Revolution's ridiculous talent (though it is that, too)—it feels like a cohesive whole. These sounds feel like they are meant to be together.
The fact that Purple Rain manages to stand out as arguably the defining achievement of the decade is particularly striking when one considers the absurdity of Prince's run of albums in the '80s—Dirty Mind, Controversy, 1999, Purple Rain, Around the World in a Day, Parade, Sign 'O' the Times, Lovesexy and,
yes, the Batman soundtrack. Not only is this run abundant and varied, but it even includes a few albums that vie with Purple Rain among fans for the title of best Prince album, too. The fact that it's not even entirely obvious if our number one record of the '80s is even the best Prince album is a testament to just how unparalleled Prince's streak was. – Tyler Dunston
Deeper Listening: Prince –1999; Prince – Parade
---
Support our Site—Subscribe to Our Patreon: Become one of our monthly patrons and help support an independent media resource while gaining access to exclusive content, shirts, playlists, mixtapes and more.