R.I.P. legendary rapper MF DOOM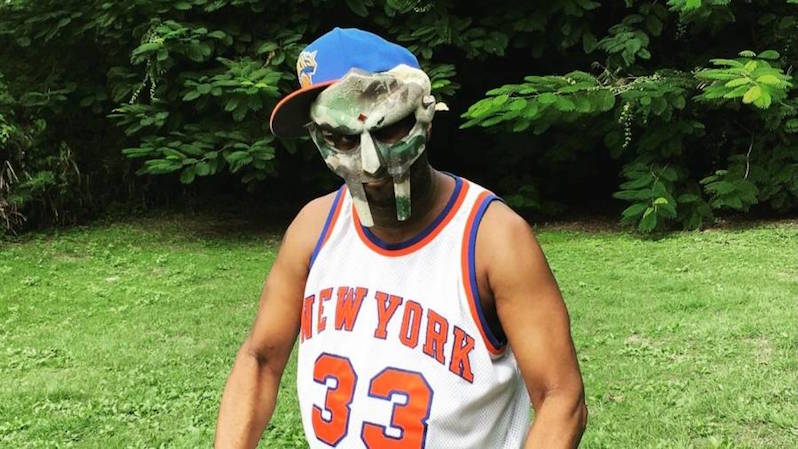 Rap legend MF DOOM has died, according to a report from Complex. DOOM, whose real name is Daniel Dumile, died on October 31, according to a social media post from his family. He was 49.
"The greatest husband, father, teacher, student, business partner, lover and friend I could ever ask for," DOOM's wife Jasmine writes in an Instagram post. "Thank you for all the things you have shown, taught and given to me, our children and our family. Thank you for teaching me how to forgive beings and give another chance, not to be so quick to judge and write off. Thank you for showing how not to be afraid to love and be the best person I could ever be."
Dumile was born on January 9, 1971 in London, England, and moved to New York City with his family when he was a child. Rapping under the name Zev Love X, he formed the group KMD in 1988 with his brother, DJ Subroc. The group's debut album Mr. Hood was released in 1991, but Subroc died in a car accident before the release of their second album Black Bastards, which happened the same week the group were dropped from their label, Elektra Records.
Dumile retreated from hip-hop for a few years following his brother's death, but began rapping again at open mic nights in the late '90s, first by showing up with a woman's stocking over his face and then later replacing it with a metal mask. He adopted the name MF DOOM, his identity inspired by a Marvel Comics villain, and released his debut Operation Doomsday in 1999. It became an underground classic for its blend of humor, boom-bap production, intricate surrealist rhymes, and Doom's newly adopted comic book villain persona.
In 2004, MF DOOM teamed up with L.A. producer Madlib as Madvillain on their one and only release, Madvillainy, a masterpiece of abstract indie rap. In his feature on the album from 2014, Giovanni Martinez said Madvillainy "remains one of the most potent hip-hop records released in the post-millennial age." Watch the video for "All Caps" below.