"OutKast, 'Cell Therapy' to cell division
We done split it down the middle
So you can see both the visions"
— Big Boi, "Tomb of the Boom", 2003
No one was asking for a triple album from Rae Sremmurd—the Tupelo, Mississippi-bred duo's previous albums, Sremmlife 1 & 2, clocked in at 45 and 43 minutes, respectively—but to be fair, that's not exactly what SR3MM is. The elevator pitch for the SR3MM/Swaecation/Jxmtro triptych is that having all three will allow the listener to see what both Swae Lee and Slim Jxmmi are capable of on their own, in addition to what they can do together. It's a sprawl, and it's one that makes sense in the age of the stream-as-album. But a triple-album seems, fundamentally, like a strange choice for Rae Sremmurd. Historically, they've aimed for strip clubs and radio waves—neither Swae Lee nor Slim Jxmmi indicate any interest in even a perfunctory backstory or in social commentary. So what happens when rappers who make purposefully unambitious music widen their scopes? And how well can the Sremms stand on their own?
The biggest surprise of these albums is Slim Jxmmi, who makes an unexpected star turn over the course of SR3MM and his solo record, Jxmtro. Jxmmi doesn't have the melodic sensibility or R&B aspirations that Swae Lee does; instead, his greatest assets are his charisma and his effort. Jxmmi raps hard, stressing every syllable and letting the mic pick up the rasps that creep around the edges of his voice. And while he doesn't usually perform the hooks on Rae Sremmurd songs, he proves to have something of a knack for them—short phrases repeated ad infinitum until they become mantras. The production on Jxmtro is harder-edged and darker than Swaecation's, and Jxmmi leans more on Mike Will's gothic strip-club soundscapes than Swae does. But by banking on his established sound, Slim Jxmmi finds himself at the center of a rock-solid, replay-worthy trap record—the grounded, streetwise Speakerboxxx to Swaecation's The Love Below.
When SR3MM was announced, it would've made sense, given the success of Swae Lee and French Montana's dancehall-inflected "Unforgettable," to assume that the individual albums were a subtle way of testing out Swae Lee as a solo artist. Oddly enough, though, Swaecation finds our hero unable to stretch his charisma across the length of its slight 36 minutes. Its sonic atmosphere is warmer than Jxmtro's or SR3MM's, colored by organ washes and pulsing sub bass; at times, it can feel like a concept album based on The Weeknd's "I Feel It Coming," which is by no means a bad thing. But tracks like "Heartbreak in Encino Hills" simply don't have melodic ideas to support their run times. Still, Swaecation is in no way devoid of bright spots—the Rhodes-tinted codeine lullaby of "Red Wine" is a highlight, as is "Offshore," where Swae cedes the spotlight to a languid Young Thug. And while Swaecation might not be strong enough to warrant its run time, it does do some crucial work to expand the group's emotional palette—its last three songs ("Hurt to Look," "Red Wine" and "What's in Your Heart?") hint at a sense of heartbreak previously unexplored by Rae Sremmurd.
While it's fun to see how Swae Lee and Slim Jxmmi work divorced from one another, it's no coincidence that Swaecation's best song, the winningly tropical "Guatemala," is the one that features Slim Jxmmi, or that one of Jxmtro's best tracks, "Chanel," features Swae Lee (and, unrelatedly, an on-fire Pharrell). These two are most effective when they have each other to play off of, and SR3MM is easily the best LP of the three, with the hardest-hitting singles. "Buckets (Balling)" features Mike Will Made-It's thrilling return to the dissonant dial-tone funk of Ransom and "Move That Dope"; "Powerglide" sounds like Mike Will and the Sremms hijacked an orchestra and gave every instrumentalist a double cup, and features a perfectly-cast cameo from drunk-uncle elder statesman Juicy J. Hopefully, Swae Lee and Slim Jxmmi learn the right lessons from this experiment; they might both be rockstars, but they're stronger together than apart.
Similar Albums: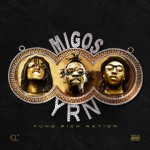 Migos – Yung Rich Nation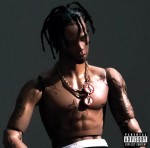 Travis Scott – Rodeo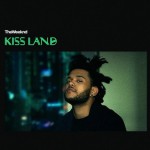 The Weeknd – Kiss Land