Remake/Remodel: Transforming David Bowie's Tonight into the standout it could have been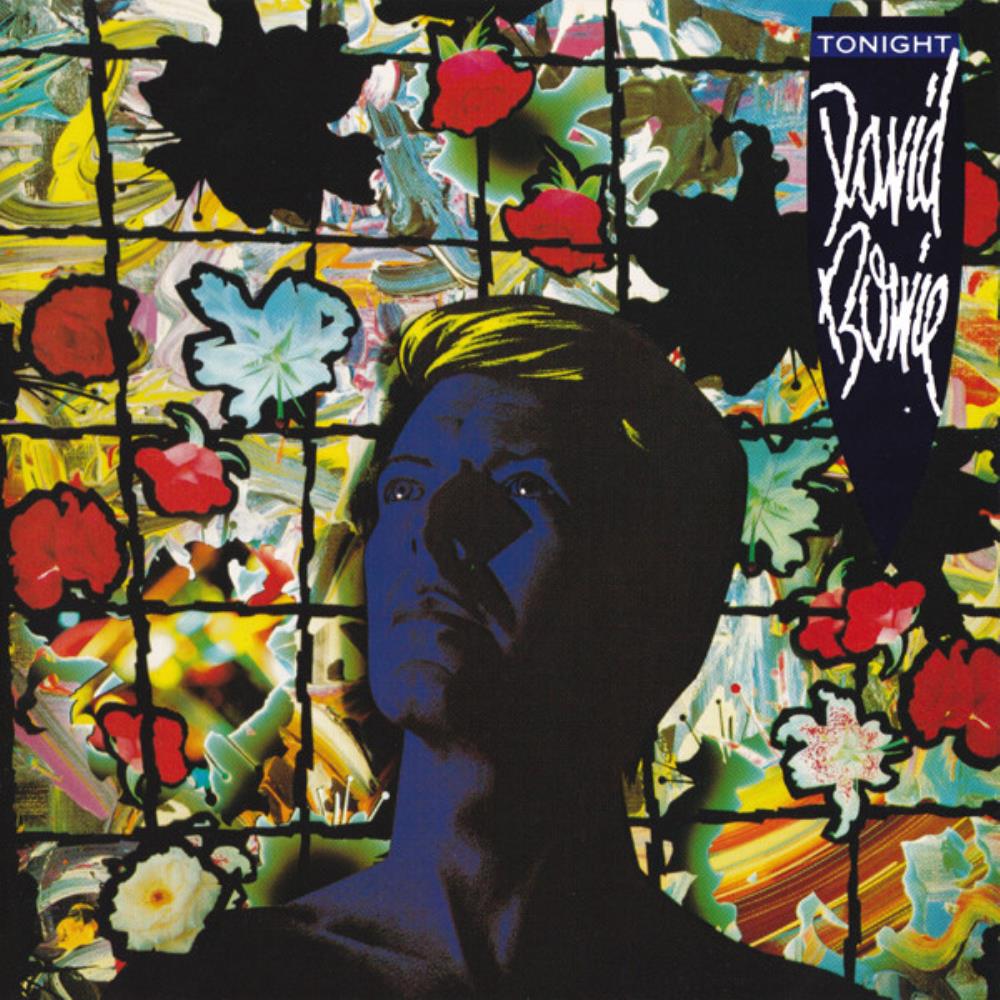 Welcome back to Remake/Remodel, the column where one of Treble's editors or contributors takes a classic—if imperfect, to our ears—album, and proposes an alternate tracklist in an effort to provide a different, albeit highly enjoyable listening experience. Today, we tackle an album that's overdue for a makeover, David Bowie's Tonight. Bowie didn't release many bad albums throughout his impressive career. His early pre-Space Oddity recordings were a bit bubblegum, his '90s material was hit or miss (hit: Outside, miss: Hours) and in the '80s, he went from releasing one of his greatest albums (Scary Monsters) to one of his worst in just four years.
Why is Tonight viewed so unforgivingly? Well, it was a rush job, for one. It's an album that was released right after Bowie's touring cycle for Let's Dance, an attempt to capitalize on his new MTV-era success by not giving his audience the opportunity to lose interest. That might have backfired, however, as despite the album's handful of great singles ("Blue Jean," "Loving the Alien"), the album mostly comprised repurposed songs written for Iggy Pop albums (which, admittedly, worked for "China Girl") and most of the work was left to Bowie's session musicians. (Bowie only sang on the album.) Furthermore, he includes a cheesy cover of The Beach Boys' "God Only Knows." Bowie going reggae is a bad enough start ("Don't Look Down," "Tonight"), but to tackle a song that was best left alone just seems cruel. Even Bowie didn't really care for the album in hindsight: "There's stuff [on the album] that I could really kick myself about." He didn't even like the album version of "Loving the Alien," which is a shame, because it's actually quite good.
Considering a new Bowie box set focusing on this era is due for release, it seemed like the right time to engage in some alternative history. Surely some nitpickers will notice that we've included some substitute tracks on this playlist that were released after Tonight. Had Bowie allowed himself more time to write and let the album take a more natural course, who knows, maybe these songs could have ended up on a different version of the record. (Also, it's called Remake/Remodel—we can do whatever we want, mwahahaha.)
What's out: Basically any of the songs where Bowie goes reggae. The title track is out (no shade to Tina Turner) is out, plus "Don't Look Down," which is a little bit better but still sounds more like lite-jazz than it has any business doing (that fretless bass, am I right?). And that god-awful cover of "God Only Knows" has to go. It's maybe the worst song Bowie ever recorded, and I'd rather forget it ever happened. "Tumble and Twirl" is also out, just because it feels like filler.
We've subbed in some ringers, as usual. Let's hear the results.
"Loving the Alien"
This is the best song that David Bowie released between Let's Dance and Outside. Exaggeration? Not even a little bit. And I'm always a little hesitant to put the album's best song as track one—it leaves little to build up to. But remember, we use ringers on Remake/Remodel. We play god. So let's leave it and start off the album with the kind of grandeur and intrigue that makes Tonight even worth the needle drop in the first place. Even despite the overall weakness of Tonight as a Bowie album, this is canonical stuff, not only one of the best '80s-era tracks he released, complete with a great groove and hypnotic chorus, but embracing a more serious lyrical examination of atrocities motivated by religion. One of the reasons Bowie wasn't partial to this version of the song is that the '80s production didn't seem to match up with the weight of the lyrics, which is understandable, but the song's still damned good.
"That's Motivation" (from Absolute Beginners)
Yep, already starting to sub in the ringers. And yes, I'm well aware David Bowie's contributions to the soundtrack of Absolute Beginners were released in early 1986, well over a year after Tonight was actually released. But they're actually really strong, which is odd considering how spotty his album material was at the time. But these, plus another track that'll come up later, reveal how on Bowie actually was when doing one-offs. (I'm not counting "Dancing In the Streets," but if you want to, that's your prerogative.) "That's Motivation" has a bit of a Broadway-baby over-the-top production, but it's hard not to be won over by the big horn section and the swagger that Bowie maintains throughout.
"I Keep Forgettin'"
A short one, but a pretty good one, all things considered. It's an upbeat '80s R&B gem, much in the vein of Hall and Oates come to think of it, that keeps up the horns and hamminess of the track I placed just before it. Obviously this is nowhere near the level of "Heroes" or "Life on Mars?", but it's good. And it's not long enough to wear out its welcome.
"Blue Jean"
This is where Side A would end, so it makes sense that it be with a climactic single. "Blue Jean" is the other best song on Tonight, catchy as hell and unapologetic in how brazenly it brandishes saxophone. But if we're being honest here, it's at least as good as most of the songs on Let's Dance—maybe not "Let's Dance" itself, or "Modern Love" perhaps, but it's a glorious anthem with big-time hooks and Bowie belting out his vocals with a commanding presence.
"Absolute Beginners" (from Absolute Beginners)
And Side B begins here: With the full-length version of "Absolute Beginners" (maybe there are only eight songs here, but the length of the album is most definitely going to be earned). To me it always seemed like a shame that this standout single never made it onto one of Bowie's full-lengths. Now, granted, it just wouldn't have fit on the messy, conceptual Never Let Me Down, and it was released well after Tonight, so that obviously wasn't going to happen. But when you take into consideration that there was a three-year gap between Scary Monsters and Let's Dance, it's hard to come away from Tonight with any conclusion other than that it was rushed. Had Bowie a little more time to work on it, perhaps this song would have made the final cut. Who knows? But it is a spectacular, cinematic '80s pop track, and it works remarkably well in the context of the album, particularly its eight-minute version with the extended intro.
"Neighborhood Threat"
A song Bowie originally co-wrote with Iggy Pop for the Lust for Life album, this track gets turned from its grittier glam/punk sound into a glossier '80s stadium rock tune, with a little bit of goth drama that seems to predict what Sisters of Mercy would do on their later singles of the decade. Carlos Alomar's guitars are a bit over the top here, but there's something endearing about just how in-your-face the whole thing is.
"Dancing With the Big Boys"
While we're on the subject, here's another song that Bowie co-wrote with Pop, and here Iggy actually lends his vocals to the song. Carlos Alomar's guitars lend a proper amount of weirdness to it all, and the maximalist production (horns! a backing choir! slap bass!) basically overcomes any shortcomings in the songwriting. It's a lot of fun to listen to, and again, I hear more of that Sisters of Mercy club-goth sound in there. But it's a good penultimate track here, because we need some absurdist party music before we get to the much more serious closing track.
"This Is Not America" (from The Falcon and the Snowman)
This song was released in 1985, after Tonight, but there's a lot of the same synth-laden '80s gloss to it that fits in perfectly. This song was recorded with The Pat Metheny Group for the film The Falcon and the Snowman, a spy drama featuring Timothy Hutton and Sean Penn. And the lyrics are pretty directly inspired by the film's themes and characters ("snowman melting from the inside"). But it's actually a pretty great single, especially in the context of Bowie's '80s material.