R.I.P. The Cars frontman Ric Ocasek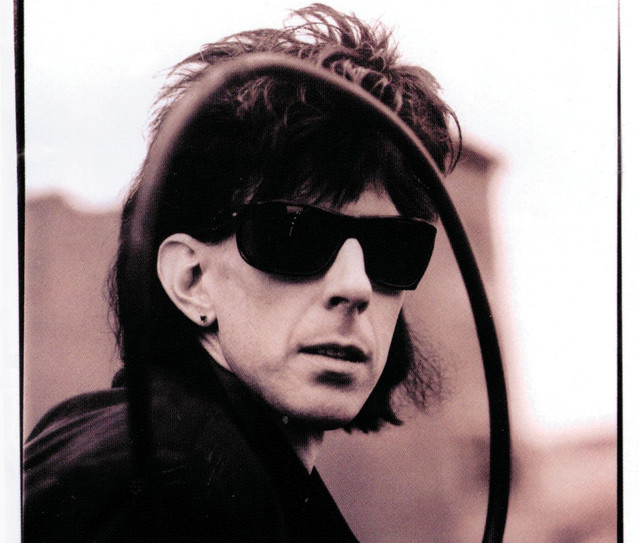 Ric Ocasek, frontman of new wave/power pop group The Cars, has died. He was 75. Pitchfork reports that the New York Police Department responded to a call that an unconscious man was found. The man was later confirmed to be Ocasek.
Born in Baltimore, Ocasek played in a number of bands with his friend Benjamin Orr before they formed The Cars in 1976. The Boston-based group released their self-titled debut album in 1978, which launched a number of hit singles including "Just What I Needed," "Good Times Roll" and "My Best Friend's Girl." The group performed together until the late '80s, releasing six albums overall, ending their run with 1987's Door to Door. Ocasek launched his own solo career in the '80s, beginning with his 1983 solo debut Beatitude.
Ocasek also had a fruitful career as a producer, as well, having worked on records with Weezer, Guided by Voices, No Doubt and Bad Brains. He was also a painter, having shown his work in galleries over the years, and he even made an appearance in John Waters' Hairspray as a painter. In 2018, The Cars were inducted into the Rock and Roll Hall of Fame.
Read some tributes below from other musicians and artists to Ocasek on social media.
I will never stop imitating the first Cars album. His influence will always stay with me. RIP and Thank You to Ric Ocasek.

— Carl Newman (@ACNewman) September 16, 2019
The weezer family is devastated by the loss of our friend and mentor Ric Ocasek, who passed away Sunday. We will miss him forever, & will forever cherish the precious times we got to work and hang out with him. Rest in Peace & rock on Ric, we love you. #RIPRicOcasek #karlscorner pic.twitter.com/JcTXevr6V8

— weezer (@Weezer) September 16, 2019
R.I.P. Ric Ocasek, lead singer with The Cars, at 75. A very cool cat. He was the first person to hear my album The Flat Earth from start to finish, in Mutt Lange's house in Chelsea.

— Thomas Dolby (@ThomasDolby) September 16, 2019
Two weeks ago I was teaching my kid to drive while playing 'drive'. I don't think i played a single album more than I did their first album. RIP ric ocasek

— h. jon benjamin (@HJBenjamin) September 16, 2019
Our walkout: "Since You're Gone".

RIP Ric Ocasek pic.twitter.com/si1DI7HtOT

— The Hold Steady (@theholdsteady) September 16, 2019
#ripricocasek We had a lot of fun making the album #FireballZone. This was one of my fav songs #TouchdownEasy. Though it was the 90's we'd not gotten the memo. It's super 80's but cool. https://t.co/ptSdrIHqBA pic.twitter.com/vGL1odM0TL

— Nile Rodgers (@nilerodgers) September 16, 2019
RIP Ric Ocasek ❤️

— el-p (@therealelp) September 16, 2019
The Cars' self-titled debut is featured on our list of the Top 150 Albums of the '70s.