The Top 150 Albums of the '70s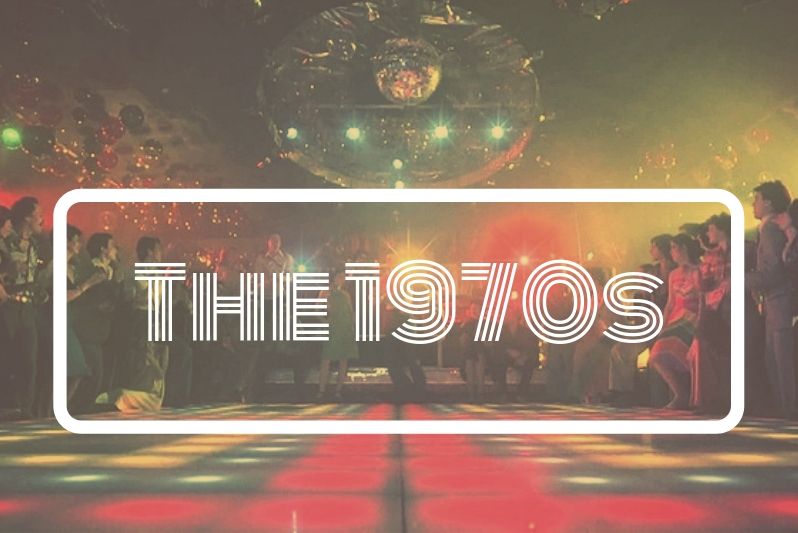 We've done this once before. Back in the fledgling days of this website, with little editorial direction and a handful of writers just out of college (and many of our current batch still yet to attend), we took it upon ourselves to assemble a list of the best albums of the '70s, ten from each year, as a sampling of all of our favorites, with little agenda beyond simply waxing enthusiastic about records we liked. But a lot has changed about Treble since then. Many writers have come and gone since then, several redesigns, a big change in how we listen and cover music and an overall change in what a canon really means in a society with endless avenues for discovering music. So we decided to do it a second time.
Why revisit the music of the '70s? For starters, it's without question one of the most significant decades in terms of how much music changed and exploded into new and experimental forms. It gave us heavy metal and industrial. It gave us Afrobeat and Ethio-jazz. It gave us disco. Everything we listen to now, arguably, can be traced back in some small way to an innovation that happened in the '70s, whether it was Giorgio Moroder's arpeggiated space disco sounds or Factory Records' minimalist post-punk or the intensifying protest sounds coming from various corners of the world. The '70s gave us a lot.
But there's another reason: We've changed. To look back at our first roundup of the best albums of the decade, it's not that we see albums that no longer matter to us or that aren't still great. They are. But with a few more years to take stock, we've simply realized how much more there is to cover. Well over half of this new list comprises artists we never even mentioned the first time around. Some from Brazil, Ethiopia, Germany, France, Nigeria, Ireland, Jamaica, Boston and outer space. This is a more diverse list, one that represents where we are now, even though it's music that was made a long time ago. Listen carefully—our list of the Top 150 Albums of the '70s might remind you of something you're listening to today.
Update: We've supplemented this list with 10 more of the Best Albums of the '70s.
---
150. Patrice Rushen – Pizzazz
(1979; Elektra)
Los Angeles musician Patrice Rushen, who showed prodigious talent as a master producer, arranger, and musician with the Prestige label during the early part of the decade, signed to the Elektra/Asylum label in 1978. A young Black woman, with expert command of pop and jazz rivaling the likes of Donald Byrd and Grover Washington Jr. and skilled in classical and charting soundtrack scores, fulfilled a six-year run that ushered along sophisticated dance music, with broad pop appeal and intricate compositional structure. Pizzazz was released in October of 1979, just months before disco got rebranded and deconstructed into a liquid R&B form termed in this generation as "Boogie," where Rushen made her greatest impact as a solo artist by pushing jazz forward to the edges and in turn perfecting commercial R&B radio singles. "Haven't You Heard," the 1979 different-sounding disco hit by Rushen from that album, incorporated heightened Earth Wind & Fire type horn and string charts, flexing them full throttle in a Stravinsky "get in a hurry" frenzy. So by the time we hit the mid-section of her animated call for seeking a perfect companion, a Craigslist post by contemporary standards, we are flummoxed and too exhausted for the grooving "cooler than you" jazz-fusion keyboard run she lays out. On Pizzazz we get an initial taste of that transformative greatness coming on strong. – John-Paul Shiver
Listen: Bandcamp
---
149. Pere Ubu – The Modern Dance
(1978; Blank)
And people thought Devo were the strangest band to come from Ohio. Formed in the contrails of cult proto-punk band Rocket from the Tombs—which also spawned punk legends Dead Boys—Pere Ubu dubbed themselves an "avant garage" band, both embracing and rejecting the tenets of rock 'n' roll tradition in equal measure. Their debut album The Modern Dance is their most accessible full-length release, as well as their most cohesive, but that's not necessarily intended to suggest it's normal. In the course of 10 songs, the band lines up rock 'n' roll anthems ("Non-alignment Pact"), punk freakouts ("Life Stinks"), scratchy grooves ("Street Waves") and avant garde musique concrete terror ("Sentimental Journey"). It's a half-hour of free-form radio all performed by the same band, and a starting point for one of the most enduring bizarro legacies in all of rock 'n' roll. – Jeff Terich
Listen: Spotify | Merchbar (vinyl)
---
148. The Raincoats – The Raincoats
(1979; Rough Trade)
Written in squat houses and abandoned buildings in the crumbling London of 1979, The Raincoats' landmark self-titled album is a picture of euphoria in the dust. Sparks fly in these songs, full of energy and youth and full-on schoolyard-taunt rebellion. The lyrics brim with references to the dilapidated world of their authors and with the joy they managed to make within those peeling walls. DIYers all around refer back to this record, as they should; it's itchy, nervy punk music bar none. – Ben Dickerson
Listen/Buy: Spotify | Turntable Lab (vinyl)
---
147. Don Cherry – Brown Rice
(1977; Horizon)
The beauty of spiritual jazz was often in finding the sublime amid chaos. Such is true of Don Cherry's Brown Rice, though not in the same way that it was of Coltrane, Sanders, or even some of the earlier works of Cherry himself. Brown Rice pulls together its influences from across a broad spectrum—gamelan, Indian raga, krautrock, hard-bop—and finds a place where they can all exist in a fluid yet ecstatic fusion of sounds. In fact, few moments on this once-obscure release feel like jazz as most people would understand it; "Degi-Degi" grooves too hypnotically, and the title track feels a bit like psychedelic beat poetry—about what's on the menu, naturally. It's many things at once, finding harmony where cultural differences might act as obstacles and funk where divisions wouldn't allow it. It's a sublime musical roundtable where there's a seat reserved for those who choose to groove. – Jeff Terich
Listen/Buy: Spotify | Merchbar (vinyl)
Read More: 10 Essential Spiritual Jazz Albums
---
146. John Cale – Fear
(1974; Island)
It's tempting to reach for the "glittering" truism when it comes to John Cale's prolific career, but the term is just too bright to suit his music. The Velvet Underground speak for themselves, but it was Cale's solo work in the early '70s that sharpened the edges of his influence. Birthed from London isolation and backed by most of Roxy Music, Fear pulses with groove while tension and violence bubble beneath the surface. The record's entire ethos captured in lines like "life and death are things you do when you're bored", Cale's gnarled baritone accompanies moments of solemn piano, hip-swaying rhythm, sultry eroticism and visceral outbursts. It somehow manages to be entirely pleasant and entirely unsettling all at the same time. – William Lewis
Listen: Spotify
---
145. Robert Wyatt – Rock Bottom
(1974; Virgin)
It's too easy to fall into the trap of labelling Rock Bottom as a reflection of Robert Wyatt's depression following the 1973 accident that left him paraplegic; in fact, the bulk of the material had already been written during his stay in Venice while his partner worked on the set of Don't Look Now. His first fully realized solo project after the demise of Matching Mole, it is as complete a body of work as the later records of any veteran experimentalist – remarkable to think that Wyatt was still in his 20s at the time. – Max Pilley
Listen/Buy: Spotify | Merchbar (vinyl)
---
144. Betty Davis – Betty Davis
(1973; Just Sunshine)
They say she's different. What that meant was America, even in the aftermath of a sexual revolution and hippie free-love of the 1960s, wasn't ready for her. Davis, born Betty Mabry in North Carolina, was raunchy, raw, and above all confident—in her sexuality, yes, but in her artistry as well. A performer who donned the kind of outlandish wardrobe that would have secured her a place in Parliament, had she wanted it, Davis crafted her debut album by teaming up with a band of California funk musicians and getting nastier with her funk than a still male-dominated industry was comfortable with at the time. Even her famous husband of just one year, Miles Davis, accused her of being too wild, and while that's probably unfair to Davis, her debut album is indeed wild, 10 tracks of dirty grooves, and the pleasure-and-pain wail of a woman who refused to feel bad for wanting to feel good. – Jeff Terich
Listen/Buy: Bandcamp
---
143. Barry White – Barry White Sings for Someone You Love
(1977; 20th Century)
The image of a locket dropped on a lavish fur doesn't even come within a mile proximity of how deep in the pocket "Playing Your Game Baby" resides. Only Barry White, the Los Angeles musician, producer and mood purveyor, could make a guitar, full orchestra, bass, and a glockenspiel essential listening when thinking about THAT Woman. This first cut off Barry White Sings For Someone You Love, equipped with a neck-breaking half-time strut-sampling fodder during Hip-Hop's golden age for days-remains the knock. "Ecstasy When You Lay Down Next To Me," a dancefloor staple and singular hit during the disco era did fuel the success of the album on the R&B and Hot 100 Billboard charts. But deep in the album cuts, it's the extended lush moments, where White, a wizard arranger, makes the most of the full orchestra backing him. "Oh What A Nite For Dancing" he finally sings to THAT Woman—"All the discotheques, better be ready, we're gonna hit em hard, hard and heavy"—while those strings float the couple out for an evening. A result of the game being played correctly.- John-Paul Shiver
Listen: Spotify
---
142. Van Halen – Van Halen
(1978; Warner Bros.)
This album arguably offers the 1970s' most believable, accessible worldview of heavy metal—the blunt entertainment of the Michael Anthony/Alex Van Halen rhythm section, Eddie Van Halen's guitar prowess, and the risky behavior implied by David Lee Roth from the opening orgasmic squeals of "Running with the Devil" to the forced blues of "Ice Cream Man." Every other VH release, even the commercial high points they would reach in each of the next two decades, feels like diminishing returns. – Adam Blyweiss
Listen/Buy: Spotify | Merchbar (vinyl)
---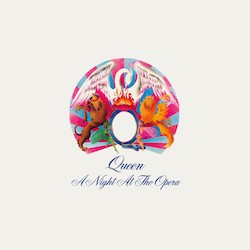 141. Queen – A Night at the Opera
(1975; Elektra)
I won't bore you by talking about "Bohemian Rhapsody." If anything, a startling factoid about this record is that's one of the weaker songs compared to powerhouses like the driving "Death on Two Legs," the breathtakingly gorgeous "'39" and all the various brief Tin Pan Alley post-Beatles nuggets like "Seaside Rendezvous" and "Lazing on a Sunday Afternoon" sprinkled over the album. The cliche of the studio album that plays like a best-of is true here, with even non-single album cuts absolutely oozing infectious melodies and, on tracks like "I'm In Love With My Car," inexplicable macho rock power the likes of which is rarely attributed to Queen. – Langdon Hickman
Listen/Buy: Spotify | Turntable Lab (vinyl)
---
140. X-Ray Spex – Germfree Adolescents
(1978; EMI)
We survived Y2K and 2012 without facing societal meltdowns or Biblical rapture, but in hindsight those seemed like walk-in-the-park prophecies compared to how terrified everyone seemed during the Reagan/Thatcher/Cold War era. It was a renaissance for endtimes songwriting for good reason, though few bands captured the absurdity of the impending megacapitalist dystopia better than X-Ray Spex on their iconic debut Germfree Adolescents. An album of anticapitalist rebellion undercut with Lora Logic's stellar saxophone melodies and guided by braces-wearing English-Somali firecracker Poly Styrene, Germfree Adolescents is something of a hilarious nightmare. Styrene and company take the piss out of disposable consumer culture with smiles and sneers, though there's a darkness that lurks beneath the surface, whether in the nuclear blowout of "The Day the World Turned Dayglo" or the brink-of-suicide "Identity." In the 41 years since then, the world's gotten much stupider, if anything, and we're poorer for no longer having X-Ray Spex to get us through it. – Jeff Terich
Listen/Buy: Spotify | Merchbar (vinyl)
Read More: The Top 100 Punk Albums
---
139. Boston – Boston
(1976; Epic)
It's increasingly rare for anything with even a passing resemblance to rock hits a million in sales anymore—Imagine Dragons being an exception. But the debut album by Boston did it 17 times. It's hard to overstate the star power behind the band's iconic full-length introduction, propelled in no small part by megahit "More Than a Feeling," a song so embedded in popular culture that Nirvana and The Offspring both borrowed liberally from its template for their own megahits in the '90s. It's just the frosting on a rich and satisfying full-length pop confection under the guise of hard rock, however. In the age of burgeoning heavy metal, soaring progressive rock opuses (of which Boston's "Foreplay/Long Time" can be counted as one) and a punk underground about to elbow its way in, Boston were writing anthems that bridged chart-hit immediacy with pristine production and the kind of showy musicianship that would provide a gateway to heavy metal's heaviest hitters. Listen to the dual-guitar lead majesty of "Peace of Mind" and you'll hear rumblings of Iron Maiden, as well as Baroness and Elder. Which goes to show that underground metal has deeper dad-rock roots than most would let on. – Jeff Terich
Listen/Buy: Spotify | Merchbar (vinyl)
---
138. Led Zeppelin – Physical Graffiti
(1975; Atlantic)
Led Zeppelin spent four albums as the greatest rock band on the planet before deciding to raise the bar for themselves. If those first numbered records were the mastery of the rock form, then Houses of the Holy was the quantum leap into the realms of impossibility, where they would linger for three full-lengths. Physical Graffiti is the middle stretch of this period, where LZ made themselves not just the best then but the best forever. A fusion of blues, rock, prog, boogie, country and more, both their most experimental and their bluesiest, and not a stolen song on the whole thing. – Langdon Hickman
Listen/Buy: Spotify | Merchbar (vinyl)
---
137. Jorge Ben – Africa Brasil
(1976; Philips)
Brazilian singer/songwriter Jorge Ben cemented his legacy early on by penning a number of now-standard songs for others, including Os Mutantes' "A Minha Menina" and "Mas Que Nada," made famous by Sergio Mendes and Brasil 66. Yet the following decade proved to be his most innovative and productive period, from his standout 1970 album Força Bruta to the progressive samba-folk of A Tabua Da Esmeralda. And then this, an electrifying fusion of funk and Afrobeat rhythms with Brazilian popular music. When Ben plugged in, an entire hemisphere of groove came flooding out, with each vibrant, percussion-heavy song driving a funkadelic vibe throughout África Brasil, reinforced with the spirit of the Black Power movement in the U.S. From the fiery opener of "Ponta da Lança Africano (Umbabarauma)", Ben opens his sound up to a greater urgency and intensity, made all the more sobering through anthems like the slavery-to-riches story "Xica da Silva" or "Africa Brasil (Zumbi)", which nods to a pioneer in Brazil's resistance against slavery in the 1600s. There was definitely a riot going on, and its rumblings were felt well below the Panama Canal. – Jeff Terich
Listen: Spotify
Read More: A Beginner's Guide to the shape-shifting samba of Jorge Ben
---
136. Wire – Chairs Missing
(1978; Harvest)
Wire have said in no uncertain terms that they were never a punk band, Pink Flag being their one and only moment of passing quite convincingly for one. More an art-rock band with moments of unflinching scrape and searing abrasion, Wire progressed quickly, fleshing out their song structures and widening their palette on second album Chairs Missing to employ everything from synths ("Another the Letter") to haunting textural works ("Practise Makes Perfect") to pure(-ish) pop ("Outdoor Miner," "I Am the Fly"). Chairs Missing comprises 15 sounds the UK group had never attempted before and, for that matter, since. It's an exhilarating document—a snapshot in time of a band whose rapid progression found them with more good ideas—playful, strange, abstract and even terrifying—than studio time to capture it all. That's punk as fuck. – Jeff Terich
Listen/Buy: Spotify | Merchbar (vinyl)
Read More: 10 Essential Album Trilogies
---
135. The Cure – Three Imaginary Boys
(1979; Fiction)
The Cure of Three Imaginary Boys is not The Cure that we know today, nor did Robert Smith even have enough hair to tease out Edward Scissorhands-style. They were, however, an extraordinary punk band with a snotty sense of humor (their cover of "Foxey Lady," the cake-decorating-set improv of "So What"), as well as a peculiar sense of artistic pretense—original pressings of the album came not with an actual tracklist but 12 cryptic pictograms (e.g. a burning pyramid for "Fire in Cairo"). The goth grandeur and post-punk sheen would arrive soon enough, but even in their rawest form, the band's ideas reveal a band with greater ambitions than their recording budget. On "10:15 Saturday Night," they harbor a slinky groove, while "Subway Song" interrupts a brief blues jam with sheer terror, and the title track offers the first glimpse of the band's dark intensity. Before they became the best band of the '80s, they had to prove themselves as the last great band to rise up in the '70s. – Jeff Terich
Listen/Buy: Spotify | Turntable Lab (vinyl)
Read More: Celebrate the Catalog—The Cure
---
134. Harry Nilsson – Nilsson Schmilsson
(1971; RCA Victor)
Jazz had Sinatra, R&B had Nat 'King' Cole, and rock had Harry Nilsson: a pure pop singer with aesthetic credibility. After some chamber-pop gems that eluded everyone but his biggest fans (i.e., the Beatles), Nilsson retained producer Richard Perry to maximize the scope of his gilded voice. His reading of Badfinger's "Without You" was arguably the first power ballad, but the rest of Schmilsson breezed through styles with casual authority, including piano pop ("Gotta Get Up"), blues ("Early in the Morning"), novelty ("Coconut"), even actual rock ("Jump Into the Fire"). After this breakthrough Nilsson slipped into permanent whimsy to contested results, but Schmilsson remains his peak. – Paul Pearson
Listen: Spotify
---
133. Gene Clark – No Other
(1974; Asylum)
Knowing that Gene Clark's No Other was unappreciated by both critics and the record-buying public in 1974 seems a bit baffling 45 years later. A lushly arranged, soulful and occasionally psychedelic set of country rock by one of the founding members of The Byrds, No Other lives up to its title in a big way. Where another onetime Byrd, Gram Parsons, would become a cult figure on his own aching ballads, Clark opted for maximalism in his twang, fattening out his own arrangements with synthesizers, dreamy Rhodes, gospel choir backing vocals or psych-rock guitar effects, in essence crafting a stunningly kaleidoscopic headphone experience. The production is big enough that it scarcely even resembles a country album outside of "Life's Greatest Fool" when all is said and done, but whether or not anyone got it at the time, it's aged like Chateau Lafite. – Jeff Terich
Listen/Buy: Spotify | Merchbar (vinyl)
---
132. The Slits – Cut
(1979; Island)
By the time The Slits finally got around to recording their debut studio album, they had seen the time of punk come and go. After being part of the White Riot tour in 1977, they recorded a series of legendary Peel sessions before watching most of their contemporaries move on to new bands and styles. This Dennis Bovell-produced eventual opus in 1979 reflects every fiber of The Slits' take-no-prisoner feminist punk attack, but neatly weaves in their extra-curricular interests too, namely radical politics and dub reggae. The Slits were the riot grrrl's riot grrrls. – Max Pilley
Listen: Spotify
---
131. Rolling Stones – Some Girls
(1978; Rolling Stones)
Inspired by disco, punk and Mick Jagger living in New York City during 1977, a creatively grimy moment, The Rolling Stones returned to perfecting high art that dealt maximum sleazy bump and roll. Rebounding from a half-decade of sub-par releases, Some Girls, a cultural phenomenon, would be one of the last times that commercial and critical adulation would be lauded upon the band for a studio album (Tattoo You in 1981 being their next last-great hurrah for a while). "Miss You," with obvious Studio 54 feel, "Shattered," immersed by cocaine-fueled CBGB's rage and "Beast of Burden" a cooldown proposition of a ballad, provided everybody with something to get bent about and love. Old fans hated the disco, new fans didn't want the rock 'n' roll. But everybody bought into the sonic landscape of New York City during its worst decade ever. It's what the best version of the band has always done, rely on the dammed blues. With the addition of Ronnie Wood full time, he gave the group a three-guitar attack when Mick decided to play. Keith Richards was back clean-well cleaner than he'd been for decade-punching riffs and sticking that Glimmer Twins raunch to Mick, ball-busting The Stones right back into relevance. Why was the album called Some Girls, Keith? "Because we couldn't remember their fucking names." – John-Paul Shiver
Listen/Buy: Spotify | Merchbar (vinyl)
Read More: Celebrate the Catalog—The Rolling Stones
"Waylon Jennings' Honky Tonk Heroes was written by a guy from Texas, Billie Joe Shaver. He was a brilliant songwriter, and had this batch of songs, and he had been harassing Waylon for years. And eventually Waylon was like 'who the fuck is this weird ass guy?' He played him a song called 'Willie the Wandering Gypsy and Me' and he said, 'let me hear another!' It's some of the most brilliant, poetic music and Waylon and his band are at their peak. They're just on fucking fire." — Nate Garrett of Spirit Adrift
130. Joni Mitchell – The Hissing of Summer Lawns
(1975; Reprise)
Joni Mitchell's seventh album in seven years was, like its predecessors, an album that occupied a specific niche within the Canadian singer/songwriter's unending musical progression. Where Blue offered some of Mitchell's most vulnerable and intimate moments, and Court and Spark her most lushly produced, The Hissing of Summer Lawns provided an opportunity to explore unusual arrangements, experimental textural exercises and dreamily gorgeous effects. Though not the full-bore jazz-pop album that her next effort, Hejira, would prove to be, Hissing nonetheless feels more akin to electric Miles Davis than the lady of the Canyon's past, folkier efforts. Rhodes keys glimmer like stardust all over the best moments, like "Edith and the Kingpin" and the title track, where fat synthesizers beef up "The Jungle Line" and "Shadows and Light" sets off for its own abstract, astral traveling. It's by no means Mitchell's weirdest album—her collaboration with jazz giant Charles Mingus is a stronger contender—but it may well be her most sumptuously ethereal. – Jeff Terich
Listen: Tidal
---
129. Mulatu Astatke – Yèkatit: Ethio Jazz
(1974; Amha)
The curious misnomer about Ethio-jazz is that it was born, essentially, in New York City. Ethiopian-born Mulatu Astatke bounced around from Wales to London to Boston, where he graduated from the Berklee College of Music and eventually made his way to New York to cut a pair of complementary Latin jazz releases that, while of a similarly high caliber as any other such record of the era, wouldn't nearly had left as much of an impact on their own. So the young keyboardist and bandleader regrouped with an earful of American funk and a heart full of the traditional sounds of his home country. And by his fourth album, Ethio-jazz was more than a concept but a thing of grooving psychedelic beauty. There's a swirl of intoxicating smoke billowing forth from the exotic, scene-setting "Dewol," an urgent strut to the title track, and an unforgettably climactic melody in "Yekermo Sew." Astatke's keys and vibraphone are hypnotic in their own right, but his greatest achievement was in orchestrating an abstract idea—one informed as much by home as the distance from it—into one of the most mystically cool recordings ever captured. – Jeff Terich
Listen/Buy: Bandcamp
---
128. Aretha Franklin – Amazing Grace
(1972; Atlantic)
The world mourned the passing of Aretha, and rightly so. A transcendent voice in a career that both encapsulated and empowered what it meant to be Black and a woman in America, it was never more evident than when she joined forces with Reverend James Cleveland and the Southern California Community Choir at New Temple Missionary Baptist Church in LA to record Amazing Grace. From the utterly joyous uptempo moments to the soul shaking ten-minutes of the iconic title track, Franklin's incredible control and range is spellbinding. The highest selling gospel record of all time, it goes beyond any religious confines into universal ideals of liberation and love. – William Lewis
Listen/Buy: Spotify | Merchbar (vinyl)
---
127. Judas Priest – Stained Class
(1978; Columbia)
The '70s were an embarrassment of riches for Judas Priest, with many fans in the know preferring this period to their more commercially successful '80s material. And yet it is on Stained Class that we briefly get a laser-precise perfect hybrid of the two eras, with opening track "Exciter" pounding forth with proto-thrash energy clearly presaging early Metallica and the epic "Beyond the Realms of Death" painting vast progressive portraiture. Sabbath may have birthed the genre, but Judas Priest is more central to understanding it, and records like Stained Class are why. – Langdon Hickman
Listen: Spotify
---
126. Tangerine Dream – Zeit
(1972; Ohr)
Tangerine Dream knew how to make a synthesizer sound massive. We compare them to the ocean and to space—their 1972 album Zeit seemingly as boundless as the cosmos themselves—because those are the most vast and most powerful forces we can imagine. And yet they still don't quite do the German group justice. While electronic music was still in its infancy, Tangerine Dream knew how to make music that was not just interesting because it was new; it was music that was interesting because it was great. – Ben Cohn
Listen: Spotify
---
125. The Isley Brothers – Go For Your Guns
(1977; T-Neck)
Few bands can lay claim to charting the progression of music quite like The Isley Brothers, who have captured the heart and soul of Black music in America over the last 50 years. Motown origins being covered by The Beatles is one thing, but Go For Your Guns remains the beacon of their legacy. Pioneering funk in the early '70s and widely considered their best album, if not the best funk album of all time; it's infectious, ground-breaking and the tremors of its rhythms and instrumentation can still be felt reverberating through modern R&B and hip-hop. – William Lewis
Listen: Spotify
Read More: A Beginner's Guide to the Funk-Soul of the Isley Brothers
---
124. Pharoah Sanders – Thembi
(1972; Impulse!)
Pharoah Sanders earned his biggest break playing in John Coltrane's band, and his name was given to him from Sun Ra, so it seems only logical that his music exist somewhere between the former's spiritual plane and the latter's cosmic one. Thembi, named for Sanders' son, existed in its own unique space, featuring some of the most concise and meditative pieces of his career. Following the double-sided Afrocentric spiritual jazz frenzy of Black Unity, Sanders stepped away from some of the more intense compositional exercises he'd become known for in favor something just this side of fusion. Its key track is "Astral Traveling," named and guided through another plane via keyboardist Lonnie Liston Smith, who noted that it felt like he'd been traveling through space through its sonic textures. The title track is more grounded, and "Bailophone Dance" more intense, and in the end it feels like Pharoah's version of a mixtape more than anything. Which is an appealing concept—when you can do traditional jazz, space-age fusion and free-jazz freakouts with the best of them, why not do all of them on one album? – Jeff Terich
Listen: Spotify
---
123. Chic – C'est Chic
(1978; Atlantic)
The red-headed stepchild genre of the 1970s, disco's entertainment value bumped up against creative and thematic boundaries within just a few years. Few players managed to hit it and quit it in a manner that allowed them to survive critically after the form's reputation got steamrolled. Nile Rodgers and Chic led this charge, able to deliver music that could endlessly inform funk and hip-hop ("Le Freak," "I Want Your Love") as well as dabble in jazz and orchestral soul ("Savoir Faire"). In between, the rest of C'est Chic is really just a well-promoted breaks album disguised as disco. – Adam Blyweiss
Listen: Spotify
---
122. Serge Gainsbourg – Histoire de Melody Nelson
(1971; Philips)
Parisian Gainsbourg had already inflamed censors and armchair clerics prior to the 29-minute concept album that was fundamentally his rewrite of Nabokov's Lolita. But Histoire de Melody Nelson was his rightfully proclaimed masterpiece: a lean, haunted story of understated infatuation and the allure of the forbidden. Gainsbourg narrates his tale as if he's hiding under a bed, with a diffused rock trio keeping his secrets with fluid bass lines and choked guitar bursts, while orchestrator Jean-Claude Vannier saves his strings and choirs for powerful post-trauma impact. Time hasn't dissolved Gainsbourg's dark risk or unsafe obsession. – Paul Pearson
Listen/Buy: Spotify | Merchbar (vinyl)
---
121. The Pop Group – Y
(1979; Radar)
Aptly described once by Mike Watt as the kind of band who'd mix Beefheart into their Funkadelic, The Pop Group took punk and turned it upside down and inside out. The Bristol band didn't so much play "post-punk" as a kind of deconstructed idea of punk—loud guitars and radical politics reconfigured into bombastic, fiery funk jams with the power to invigorate as much as leave their audience confused. On debut album Y, The Pop Group presented a shock to the system that even punk's loudest and fastest never could, layering echoing dub effects over explosive guitar scratch and no wave saxophone through the free jazz of Cecil Taylor and Eric Dolphy. Which is to say there are anthems—and powerful ones at that—amid what might at first seem like chaos. "Thief of Fire," "We Are Time" and "Words Disobey Me" are still some of the best cues for taking yourself apart and putting yourself back together again on the dancefloor. – Jeff Terich
Listen/Buy: Bandcamp | Merchbar (vinyl)
Read More: The Top 100 Post-Punk Albums

---
120. Richard Hell and the Voidoids – Blank Generation
(1977; Sire)
Liz Phair once called Elvis Costello "a poet with a punk's heart," but flip that around and you'll get Richard Hell, whose debut Blank Generation was one part Ramones and three parts Rimbaud. Befitting the empty space inked on his chest on the album's original album cover, Hell was whatever you made of him—a nihilist who ran in fear from a miracle, a philosopher who wondered whether life itself was worth celebrating, a junkie who craved the highs of love without the lows of heartbreak—and Blank Generation was his statement of purposelessness. It's the thinking man's punk record. – Jacob Nierenberg
Listen: Spotify
---
119. T. Rex – Electric Warrior
(1971; Reprise)
Marc Bolan's music prior to his glam-rock transformation was both more voluminous and substantive than Bowie's—depending on one's opinion of mystical fantasy-folk, I suppose. But the stars in Tyrannosaurus Rex's beard still paled in comparison to the glitter on their boots. With the delivery of this iconic rock 'n' roll LP, depicing Bolan letting the riffs fly against a glowing amplifier monolith worthy of Kubrick's 2001: A Space Odyssey, T. Rex arrived with 11 of the greatest rock songs of the still-young decade, balancing the stellar dreaminess of Bolan's prior outings ("Cosmic Dancer") with bluesy and boisterous venn diagrams between female and auto bodies ("Jeepster," "Get It On (Bang a Gong)") and proto-punk destroyers ("Rip Off"). As glam rock's ideal, it's a curiously straightforward one. Slade and Sweet were campier, Roxy Music more twisted up in highbrow art. T. Rex simply made perfect rock 'n' roll with a bit of a wink and a glimmer. – Jeff Terich
Listen/Buy: Spotify | Merchbar (vinyl)
---
118. Richard & Linda Thompson – I Want to See the Bright Lights Tonight
(1974; Island)
The contents of one of rock's grandest songbooks truly begins here, Richard Thompson's second project after leaving Fairport Convention and his first with then-wife Linda. Richard's writing extracts the theory of British folk from the narrative, resulting in work that echoes classic themes with his lacerating guitar and Linda's emotional but firm voice. That's why the sense of elation is so strong in the title cut and "When I Get to the Border," and why the depths are so excruciating in "Withered and Died" and "The Great Valerio." But like all the work from their star-crossed personal and artistic union, Richard and Linda's work always leads to catharsis and rarely gets mired in dismay.- Paul Pearson
Listen: Spotify
---
117. Shuggie Otis – Inspiration Information
(1974; Epic)
Funk isn't just the name of a musical genre—it can also refer to a low mood. On Inspiration Information, Shuggie Otis' third (and for a long time, final) album, it comes to mean both things at once. Don't let the irresistibly catchy title track fool you; this is funk music for days when you don't feel like leaving the house—especially the album's instrumental back half, where Otis does away with words entirely. That said, misery loves company, and it's hard to argue with the company Inspiration Information keeps, influencing the likes of Prince and Stereolab. – Jacob Nierenberg
Listen/Buy: Spotify | Merchbar (vinyl)
Read More: 10 Essential Psychedelic Soul Albums
---
116. John Coltrane – Interstellar Space
(1974; Interstellar)
John Coltrane's massive reputation belies the fact that he died at 40, spending just his final 10 years headlining albums he authorized. It's a credit to that reputation that labels to this day continue to document his saxophone genius. Interstellar Space is an early treasure from this archaeology, pulled from spiritual improvisations that also resulted in the final official release of his life, 1967's Expression. Recorded only with drummer Rashied Ali, drenched in cacophonous jingle bells, for Coltrane it's a rare lashing out at the void instead of hewing closer to his more melodic bona fides. – Adam Blyweiss
Listen: Spotify
Read More: A Beginner's Guide to the Transcendent Jazz of John Coltrane
---
115. The Jam – All Mod Cons
(1978; Polydor)
Like all things punk, The Jam moved quickly. Their 1977 was an eventful one, rivaled only by The Ramones in terms of nonstop action, yielding two strong stage-setting albums of rowdy rock 'n' roll showcasing a heavy Who influence and a little bit of playful mischief (In the City featured a cover of Neil Hefti's Batman theme). The elbow grease they put into making themselves into the best rock band they could yielded its greatest rewards yet with third album All Mod Cons in 1978, the climactic culmination of a band that adopted and abandoned the idea of punk in just a matter of one year. "Punk rock is a big flashy neon sign which sells commodities," Weller famously said once, and with All Mod Cons they had moved onto crafting scruffy British pop of the highest order. All Mod Cons is soulful and gritty, raw and real, which is in part what makes it feel so much bigger than most punk albums of the era. They embraced bigger hooks, bigger melodies, and took bigger risks, whether on the gentle ballad "English Rose" or by turning the scene of a brutal crime on "Down in the Tube Station at Midnight" into a soaring anthem. – Jeff Terich
Listen/Buy: Spotify | Merchbar (vinyl)
---
114. Genesis – Selling England by the Pound
(1973; Charisma)
The fifth album by the British progressive rock icons found Peter Gaberiel trying to look at "Britishness" in a different way. With more aggressive moments than on the band's previous releases, Selling England By the Pound finds Gabriel's voice carrying more of a biting edge. Though the real star of this album is drummer Phil Collins, who is at the top of his game. He keeps the album moving rather than allowing the songs to get weighed down by the grandiose arrangements. A fine example of how to make prog rock more focused. – Wil Lewellyn
Listen: Spotify
---
113. Thin Lizzy – Jailbreak
(1976; Vertigo)
I worry about teenagers today. Well, yes, because global warming is pretty much dooming future generations, but also because the meme-ification of "The Boys Are Back in Town" means they're only likely to know about one of the coolest bands ever to grace a stage because of tweetbots and an inevitable cover by their dad's favorite band, Weezer. One listen to Jailbreak will solve this; from the striking Marvel-style image of the band illustrated by Jim Fitzpatrick (the artist behind the iconic Che Guevara image) to its nine unstoppable anthems, Jailbreak would instill faith in rock 'n' roll to any of the unconverted. Its songs are larger than life portraits of miscreants and fuck-ups, badasses and dreamers. There's a straight-faced paean to a cowboy lifestyle, more than a few songs written seemingly for the sake of barroom fights in movies, and the general template for every The Hold Steady song ever written. To say nothing of Scott Gorham and Brian Robertson's stunning guitar leads. If the sea level just keeps on rising, the least we can do is crank up "Cowboy Song" as the horizon disappears. – Jeff Terich
Listen/Buy: Spotify | Merchbar (vinyl)
---
112. Beach Boys – Surf's Up
(1971; Brother)
Well, sure, there's some inherent irony in Surf's Up being the Beach Boys album that feels the farthest from the beach. On roads, inside trees, on a college campus, yes, but no beaches. In fact, it was originally going to be titled Landlocked, and the title track—a song that dated back five years to the group's legendary, abandoned Smile album—was only included on the album at manager Jack Rieley's request and with begrudging acceptance by Brian Wilson himself. But a good idea is a good idea; while the album closes on that transcendent highlight, the road toward its blissful psychedelia is a sometimes baffling, frequently breathtaking series of newly dosed psych-pop that's both heavy on groove ("Feel Flows") and deeply moving ("Til I Die"). By virtue of having a song like "Student Demonstration Time," it's decidedly not Pet Sounds, but in a career marked by fits, starts, triumphs and breakdowns, Surf's Up showed just how fertile Wilson's vision remained well after the '60s ended. – Jeff Terich
Listen: Spotify
---
111. Faust – IV
(1973; Virgin)
There are mindfucks galore on this essential Krautrock record—so essential, in fact, that its 12-minute opening track is titled after this genre with a problematic name. As an album, it matches the band's history and identity: wandering, messy, distracted, but boundlessly adventurous and unmistakably avant-garde. For all its experimentalism though, it remains a compelling, even danceable, listen. But it's also an album that evidently took its toll on the band, as we wouldn't hear from them for another 20 years. – Sam Pryce
Listen: Spotify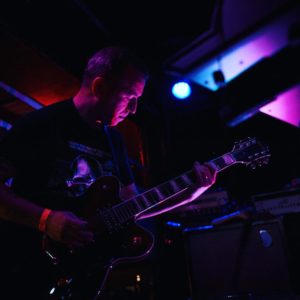 "My favorite album of the 1970s is Brian Eno's Here Come the Warm Jets. It holds all the weird glam-rock-art-punk jams you could think of with two melancholic barnburners 'On Some Faraway Beach' and the absolutely sublime title track. It's just too much and an absolutely creative pop album with a million ideas festering everywhere like a mutated fungus. I think it's absolutely brilliant." – Terence Hannum of The Holy Circle
110. This Heat – This Heat
(1979; Piano)
This Heat is the record that comes before the canonical breakthrough. Like a little brother, This Heat is often neglected, rarely getting the attention it deserves. Because while 1981's Deceit is nervy and apocalyptic, This Heat is hypnotic and eerily calm. Built out of drones and group vocals, This Heat remade rock in its image, which took the adventurous spirit of prog and turned it loose not just on structures but on instruments and production and songwriting. It's the necessary step the band needed to take before getting to their masterpiece. What's astonishing is that it's so good in its own right. – Ben Cohn
Listen/Buy: Bandcamp
Read More: 24 Track Loop—The sound art of This Heat
---
109. Electric Light Orchestra – Out of the Blue
(1977; Jet)
Face the music: There was no way ELO was getting out of the 1970s without making a double album. To do so, Jeff Lynne and his F-hole army had to commit to the bit like the Osmonds committed to toothpaste. So they did: Out of the Blue was their least tentative, most variegated record, with amiable genre exercises ("Across the Border," "Jungle"), a Wagnerian hit parade ("Turn to Stone," "Sweet Talkin' Woman"), power balladeering ("Steppin' Out," "Big Wheels"), and a sidelong suite about crappy weather. "Mr. Blue Sky" is on this album, for God's sake. Why are we debating this? – Paul Pearson
Listen/Buy: Spotify | Merchbar (vinyl)
---
108. The Police – Reggatta de Blanc
(1979; A&M)
The British trio's second album is where their collective skill started to shine through, as not just "white reggae" but art-pop pushed their early punk sensibilities out of the frame. Sure, there are propulsive moments like "Message in a Bottle" and "No Time This Time," but Sting and Stewart Copeland's rhythms combine with Andy Summers' guitar atmospherics for a lot of dub desperation. From the title track and down-low classic "Walking on the Moon" to "Bring on the Night" and "Deathwish," this is a blueprint for the creepy whispered funk of Talking Heads' Eno period. – Adam Blyweiss
Listen: Spotify
---
107. Lou Reed – Transformer
(1972; RCA)
It may not quite have reflected the truth of this period of his life, but Lou Reed had certainly never sounded cleaner or more composed than he did on Transformer. Much is made of the Bowie production (not enough is of the Mick Ronson co-production credit), but one cannot help but wonder what the same collaboration might have spawned had the tendrils of time been such that they were working together just a year or two later, when Bowie's own issues dwarfed Reed's. What we have, though, is a crystalline, laser-focused pop diamond that shined brightly enough even to evade censorship in much less tolerant times. – Max Pilley
Listen/Buy: Spotify | Turntable Lab (vinyl)
---
106. Philip Glass/Robert Wilson – Einstein on the Beach
(1979; Tomato)
To get maximum enjoyment out of this wonderfully weird piece, you really have to see it. Nevertheless, listening to Philip Glass' bizarre and brilliant opera—an abstract portrait of the great German physicist, co-created with visionary theatre director Robert Wilson—can be a transcendent and spiritual experience in itself. A cornerstone of American minimalist music, some dismiss it as mind-numbingly repetitive; others (like me) think it's a work of mind-expanding genius. Either way, this opera had an undeniably profound impact not only on classical music, but also on the evolution of ambient and electronic music. – Sam Pryce
Listen: Spotify
---
105. Pink Floyd – The Wall
(1979; Harvest)
This was, likely as it was for many listeners then and since, my introduction to Pink Floyd. And it's almost mind blowing how relevant this album, released in 1979, is today—musically and topically—after 40 years. At this point in rock history, there were many bands whose radio single are not a clear representation of what they do. But when it comes to the singles from The Wall, that is not the case. In fact, they're an iconic piece of Pink Floyd's legendary catalog. Certainly have heard some of these songs so many times, such as "Mother," "Hey You," "Comfortably Numb" and their disco rock-opera hit "Another Brick in the Wall (Part 2)", it's easy to take them for granted and forget how great these anthems truly are. – Wil Lewellyn
Listen/Buy: Spotify | Turntable Lab (vinyl)
---
104. Bob Marley & The Wailers – Exodus
(1977; Island)
Put aside, briefly, the cultural conceptions of reggae, both good and bad, and instead view Exodus as a soul record. Feel the way those carefully attenuated pianos and organs ooze through the guitar and the impossibly deep groove of the drums, percussion and bass. Compare in your mind Bob Marley's choice of melodies and chord progressions here to classic '50s and '60s soul records, the kind that every living person loves. Listen to the funky, hardened emotions of the world-encompassing title track and the deep sorrow of "Guiltiness." Understand reggae as Jamaican's synthesis of soul music, funk, and rock, and then witness this, one of its crown jewels. – Langdon Hickman
Listen/Buy: Spotify | Turntable Lab (vinyl)
---
103. Fela Kuti & Africa 70 – Expensive Shit
(1975; Soundsworkshop)
The groove; the endless groove. Fela Kuti, in addition to his musical pursuits, was a famous political activist. He fought corruption in his native Nigeria for most of his life, and on Expensive Shit—titled for a true story involving trading excrement with a prisoner to foil a police frame job—in the face of injustice, Kuti dares us to dance. But dancing is not a distraction, dancing is the protest. Our happiness, our joyfulness, it all can be spit back in the face of power, with some of the most rhythmically complex music ever laid to tape. It's impossible not to shake your ass to Expensive Shit; it's irresistible. Just as the world keeps on turning, Expensive Shit just keeps going. – Ben Cohn
Listen/Buy: Bandcamp | Turntable Lab (vinyl)
Read More: Greatest Hits—The best Fela Kuti songs
---
102. Black Sabbath – Master of Reality
(1971; Vertigo)
Black Sabbath's music was slow as sludge, but the speed with which the band invented, perfected, and mutated heavy metal was astonishing. On Master of Reality, their third straight masterpiece, the still-budding genre was warped and reshaped like the text on the album's cover, forming new subgenres: look no further than "Sweet Leaf," which planted the seeds of stoner metal, or "Into the Void," both doom metal's Big Bang and the black hole at its center. Master of Reality didn't master one reality—besides, Black Sabbath already did that on Paranoid—so much as it created entirely new ones. – Jacob Nierenberg
Listen/Buy: Spotify | Merchbar (vinyl)
Read More: 10 Essential Stoner Rock Albums
---
101. The Who – Quadrophenia
(1973; Track)
The thing about rock operas is that they're usually a terrible idea. No one wants to hear their favorite band ditch catchy hooks to caterwaul about space over synths. There are two reasons why this one—which, with Tommy, has to be The One That Started It All—actually works. The first is Pete Townshend, whose ambition and talent stayed in sync; the second is that it actually fucking rocks. Quadrophenia houses some of the band's most complex arrangements and lyrics, culminating in "Love Reign O'er Me," a desperate flood of sound that makes an honest case for Roger Daltrey as the best rock voice, maybe ever. – Ben Dickerson
Listen/Buy: Spotify | Merchbar (vinyl)
---
100. Willie Nelson – Red Headed Stranger
(1975; Columbia)
The tale of the red headed stranger is a tragedy. A man finds his wife in bed with another man, kills both of them, and flees. He kills another woman who tries to touch his horse, and then falls in love again, hoping, praying that he can become good. While the plot points of this story may be foreign to the listener, the themes certainly are not. Betrayal, grief, trauma, and forgiveness run through Red Headed Stranger. When the piano plays against Nelson's voice in "Hands on the Wheel," the red headed stranger's pain becomes real. Can he ever be good again? Can he ever forgive himself? Nelson is a writer of incredible empathy. His protagonist may not have been Good, but he was good. Aren't we all? – Ben Cohn
Listen: Spotify
---
99. Sun Ra – Lanquidity
(1978; Philly Jazz)
Herman Poole Blount spent a five-decade career as far away from terra firma as possible, though one of his all-time greatest moments felt more like looking up at the stars with feet firmly planted on the ground than vice versa. A high point of a decade that found Sun Ra at his most compositionally sophisticated and, temporarily, affiliated with a higher profile label (Impulse!), Lanquidity is still certainly otherworldly, as the delay effects on the opening title track can attest. But counter to the spacious exotica, vibrant swing and exploratory free-jazz that marked his output in the '50s and '60s, Lanquidity is Sun Ra charting a course through nocturnal funk. Something of a downtempo, chill-out record before such a thing existed, Lanquidity pairs Sun Ra's signature space-age weirdness with a rhythmic strut that makes for some of his most undeniable standouts, like the urgent funk of "Where Pathways Meet" and the cool noir of "That's How I Feel." Within a year Sun Ra would take a stab at disco—and do a hell of a job at that. He just happened to take a detour somewhere a little bit cooler and more spacious. – Jeff Terich
Listen/Buy: Bandcamp | Turntable Lab (vinyl)
Read More: A Beginner's Guide to the interstellar music of Sun Ra
---
98. Devo – Q: Are We Not Men? A: We Are Devo!
(1978; Warner Bros.)
Arriving close to the end of the decade stood Devo's debut LP, a new wave/punk album on layers of krautrock acid that resembles more of a lab experiment or musical meme gone awry than a serious, heartfelt effort of any kind. But below the aimless and haughty art-rock affair is something far more meticulous than what it seems. Are We Not Men is a brilliant series of songs that have little and tenuous connective tissue between them, "Mongoloid" and "Gut Feeling" feeling as if they were written in different universes, but both prescribing themselves to making the absolute most of every bit of sonic real estate. – Brian Roesler
---
97. Creedence Clearwater Revival – Cosmo's Factory
(1970; Fantasy)
In the era of '60s counterculture, Creedence emerged as an anomaly. Bluesy, twangy and far more traditional than the more far-out psychedelic bands that were taking over on the other side of the bay, Creedence made their name on commercially friendly rock 'n' roll with big hooks and little flash. Just look at the cover of Cosmo's Factory—named after their rehearsal space in Berkeley—which catches the band in an off moment, looking less like rock stars than a group of regular joes just goofing around on their lunch break. But Creedence were huge for a reason, and they hit their commercial peak with this album, their fifth straight classic and a studio album that might as well be a hits collection. The album yielded no fewer than five major hits, including the immortal riff of "Up Around the Bend," the swamp groove of "Run Through the Jungle" and the Buck Owens homage "Lookin' Out My Back Door," which was given renewed life through a hilarious scene in The Big Lebowski. But a major part of what made the band such an unstoppable force for so long was their disciplined approach, driven mostly by bandleader John Fogerty. That same discipline reached a boiling point and broke up the band within a matter of years, but the legacy of this seamless collection of perfect rock 'n' roll extends much longer than its chart performance. – Jeff Terich
---
96. Judas Priest – Sad Wings of Destiny
(1976; Gull)
In 1974, Judas Priest released Rocka Rolla. By 1976, vocalist Rob Halford requested fans burn their copies. The request, though cheeky, served to emphasize the transformation that Judas Priest had undertaken in just two short years. Once a heavy, prog-leaning rock 'n' roll band, Judas Priest had arrived, fully formed, as the great British heavy metal band that would inherit Black Sabbath's throne. Heavy metal had only existed for a little over half a decade by this stage, but Judas Priest were already keen to reshape it in their image—dynamic, spectacular, even operatic. Rob Halford's high-pitched vocal wail opening "The Ripper" is the most devilish kind of siren song, equally matched by the song's immortal chorus riff. By today's standards, Sad Wings might sound more like rock 'n' roll than the kind of extreme brutality that anonymous ghouls release in such ample supply, but to hear "Tyrant," "Genocide" and "The Ripper" is to witness heavy metal at its finest. – Jeff Terich
---
95. Al Green – Call Me
(1973; Hi)
"What a beautiful time we had together." Notice the composition of the opening line of Al Green's 1973 masterpiece: What a beautiful time we had. Yes, those good times are all in the past, replaced with bittersweet memories and long, lonely nights that could only be articulated with such gorgeously aching from a singer with soul to spare. Well before Rumours, Here, My Dear or Blood On the Tracks, Al Green captured a relationship's breakdown in such velvety rich tones, it's almost too pleasurable an experience to feel like a proper goodbye. But the hurt is most definitely there—songs like "Funny How Time Slips Away" and his cover of Hank Williams' "I'm So Lonesome I Could Cry" positively drip with sadness and desperation. If the heartbreak is inevitable, however, you could do a lot worse than have the stunning title track be your parting soundtrack. – Jeff Terich
---
94. Genesis – The Lamb Lies Down on Broadway
(1974; Charisma)
Their last with Peter Gabriel on vocals, this was musically group-composed in isolation, delivering tight and surprisingly groovy surreal rock and pop numbers that contain all the swerve and jounce and gallantry of earlier Genesis work but in tighter form. Add in a pitch-perfect near-nonsense surreal story spanning the record and you have a quintessential prog record that just so happens to be crammed to the gills with earworm melodies, brilliant turns of phrase and a gloriously vivid set of musical imagery. There may be better individual songs earlier in their career, but as a full set, this is Genesis at full creative power. – Langdon Hickman
---
93. Various Artists – The Harder They Come
(1972; Mango)
The unofficial beginning of reggae's spread throughout North America and Europe was the soundtrack to the low-budget midnight movie from Jamaica starring Jimmy Cliff. The Harder They Come was modestly packaged, but inside is one of the strongest single-disc, various-artist compilations of any music style. The ratio of essential Jamaican music is staggering: the Melodians' "Rivers of Babylon," Toots & the Maytals' "Pressure Drop," Desmond Dekker's "007 (Shanty Town)," and six Cliff tracks (especially "Sitting in Limbo" and "Many Rivers to Cross") that expose reggae's close relationship with American R&B. – Paul Pearson
---
92. Yes – Close to the Edge
(1972; Atlantic)
Prog's crown jewel. Fragile is, of course, its better known sibling, but this is the one that real progheads prefer. A loose concept album adapting Herman Hesse's Siddhartha to the prog format replete with the band's second best longform epic and perhaps their greatest song ever in "And You And I", it's not hard to see the appeal. Gone are the cheap (if fun) experiments that broke up the more serious statements on Fragile, those ideas now folded in to fuller, richer compositions. Bill Bruford left after this record and his logic is sound; how could you possibly top this? – Langdon Hickman
Read More: Yes' Yessongs and a Prog-fan Origin Story
---
91. Randy Newman – Good Old Boys
(1974; Reprise)
There's an uneasy empathy at the root of this album—Newman's fourth, dedicated to rich, incisive character sketches of the Deep South and its populace. Some of its narrators are bound to ugliness, unrepentantly racist and anti-intellectual. Newman's genius is that he finds a way to use these people as avatars for grander political statements; the self-proclaimed redneck of the title track moves from defensive self-deprecation to a stunning, inside-out castigation of the segregation of the so-called "free" North. It's a profoundly American piece of sharp social criticism, cutting but not cruel, lonely but not tragic. – Ben Dickerson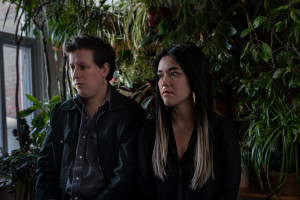 "Alice Coltrane's album, Journey In Satchidananda—I listen to that almost every day. When I go to work, when I wake up in the morning, it's the first thing I listen to. I've just started wetting my whistle with jazz—this was one of my first self-discoveries and it was like 'What is this beautiful thing?' and it opened up a lot for me. It's one of those albums that can move you through whatever you're feeling, which is lovely." — Robin Wattie of Big|Brave
90. Black Sabbath – Black Sabbath
(1970; Vertigo)
The tritone that opens this album created an entire genre of music. How many other albums on this list can claim that? And we're not just talking any old genre here, but the baddest of them all—heavy metal. To hear Ozzy Osbourne tell it, Black Sabbath never set out to be metal, they were a blues band who did too many drugs. And the rowdy, raucous highlights such as "The Wizard" and "Behind the Wall of Sleep" certainly bear that out. Likewise, the b-side of this album turns into one big jam that supports this theory. This album brought darkness to music and gave the hippie movement the middle finger with its songs about warlocks, the devil and death. – Wil Lewellyn
---
89. Kate Bush – The Kick Inside
(1978; EMI)
Released when she was only 19, this astonishing debut album proved impossible to ignore, signaling the arrival of an extraordinary artist with a bewitching voice. Though its production features a number of progressive rock maestros (including Pink Floyd's David Gilmour), Bush's elegantly poetic ballads have a sense of restraint and subtlety that so many prog albums of the period lacked. Brimming with sensuality and intelligence, The Kick Inside has since been cited as a major influence for countless artists from Tori Amos and ANOHNI to Tricky and St. Vincent. – Sam Pryce
Read More: Greatest Hits—The Best Kate Bush Songs
---
88. Tom Waits – Closing Time
(1973; Asylum)
When most people think of Tom Waits, their imagination goes to the gravel-voiced eccentric blues beat poet that shares more in common with Captain Beefheart than Eagles. His 1973 debut tells a different story, showing how soulful Waits' voice once was. The songs on Closing Time, true to the title, still invoke a smoky dive bar, but are more refined and carry almost more of a folk sound than the Tom Waits we know today. The songs are heartfelt and simple, with no hint that one day he might make music that sounds like drunken sailors throwing a barrel of trombones down the stairs. This is the best soundtrack to a binge in New Orleans. – Wil Lewellyn
---
87. Prince – Prince
(1979; Warner Bros.)
The mythos, image and cinematic narrative of Prince didn't fully solidify until the 1980s. His first album to go Platinum, however, certainly helped. Depicting a 21-year-old Prince Rogers Nelson shirtless on its cover—the stuff of teenage bedroom walls—Prince's self-titled album built on the Minneapolis funk introductory course of For You by showing the full range of his abilities. Every instrument, save for some bass from Andre Cymone, was played by Prince. And in doing everything his-own-damn-self he gave listeners a hell of a ride, from the disco funk of "Sexy Dancer" to the psychedelic rock freakout of "Bambi," not to mention the breakout single "I Wanna Be Your Lover" or "I Feel For You," which lived a second life as a Chaka Khan hit. There were still biopics to come, raunchier concepts to be fleshed out, flashier coats to be worn. But a proper introduction was made: His name is Prince, and he is funky. – Jeff Terich
Read More: Celebrate the Catalog—Prince
---
86. The Specials – The Specials
(1979; 2 Tone)
Played so loose it almost falls overboard, the debut from Coventry's ambassadors of 2-Tone ska folds potent messaging into fizzy joy. Founder Jerry Dammers brought together two conspiratorial vocalists, Jamaican-born Neville Staple and sardonically nervy Terry Hall, for an astringent portrait of working class youth. The Specials take pleasure in spoofing the twin lunacies of urban party life ("Nite Klub") and suburban telenovela ("Stupid Marriage," "Too Much Too Young"), calling out racism ("Doesn't Make It Alright," "Concrete Jungle") and recasting ska classics ("A Message to You, Rudy," "Monkey Man"). No other album on this list is more fun than this one. – Paul Pearson
Read More: 10 Essential Ska Songs
---
85. The Velvet Underground – Loaded
(1970; Cotillion)
Every time The Velvet Underground released an album, they moved from one extreme to another—from psychedelic art rock to distortion-peaking proto-noise rock to subdued, hypnotic lullabies—often replacing or losing members along the way. No two Velvets albums are alike, essentially, which adds to the legend and mystique of the band. But contrary to everything that came before it, Loaded earns its greatness by simply being their best no-frills rock 'n' roll album. Loaded puts Lou Reed's previous career as part of the Pickwick Records songwriting team to use, resulting in 10 of the best melodies the Velvets ever brewed up—not to mention the fact that two of the best of them ("Who Loves the Sun," "Oh! Sweet Nuthin'") are given to Doug Yule, who joined the band after John Cale's departure. These aren't merely good songs, they're practically rock standards at this point, in particular the sublime "Sweet Jane" and "Rock 'n' Roll." And somehow, the same sessions yielded bonafide classics that didn't even make it to the final tracklist (how "Ocean" languished in obscurity for so long, I'll never know). With anthems like these, you'd never know everything was about to fall apart. – Jeff Terich
---
84. Big Star – Radio City
(1974; Ardent)
Bands like Big Star, in today's world, tend to be somewhat forgotten. And no, I'm not addressing the legions of howling music snobs reading this right now that are absolutely howling at such a thought. What I am saying is that Big Star is perhaps unjustly and unfairly neglected in the greater scheme of power pop and western canon. Radio City, especially stands apart as an album that grapples with surreal, almost alien harmonies that work on nearly every level. It's difficult to chart Big Star's pop influence—which arguably extends well beyond the number of records they sold—but think of them as the pop artists's pop artist. The band that made accessible harmonies that shouldn't work. And if you don't think that describes most pop music today, well buddy, I got news for you. – Brian Roesler
Read More: 10 Essential Power Pop Albums
---
83. Neu! – Neu!
(1972; Brain)
As we draw toward the end of the 2010s, it's worth reflecting on this album's remarkable, continued resonance with modern music. Where the de facto choice of emerging 2000s guitar groups was to plunder '80s post-punk and indie records, this decade the equivalent bands have drawn on the motorik psych stylings pioneered here. "Hallogallo" now sounds like the Ableton Live backing track of choice for your new favorite hipster outfit, a launching pad for their self-indulgence. What such a band might overlook, tragically, is the astonishing discipline of Neu!'s output. Neu!'s tracks may take their time, but they never take liberties. Starkly minimal and lean, their lessons are needed now more than ever.- Max Pilley
---
82. Bob Marley & the Wailers – Catch a Fire
(1973; Island)
It's sometimes easy to forget how pleasurable listening to Bob Marley & the Wailers can be, especially when you've known as many appropriative white stoners as I have. Fortunately, Catch a Fire is perhaps the best way to ignore all that shit and revel in the genre's preeminent practitioners effortlessly plying their trade. Loverman Bob is in full effect on "Baby We've Got a Date" and the enduring hit "Stir it Up," while deep cuts like "Concrete Jungle," "No More Trouble" and the standout Peter Tosh showcase "Stop That Train" point toward the more serious, Pan-African concerns of Exodus and Uprising. – Liam Green
Listen/Buy: Spotify | Turntable Lab (vinyl)
---
81. Parliament – Mothership Connection
(1975; Casablanca)
George Clinton had a busy year in 1975. The spring saw him release Chocolate City with Parliament in March and Let's Take It to the Stage in April with Funkadelic. Yet in December he topped his Christmas tree not with a star, but with a life-sized, ever-lovin' "Unfunky UFO." As Maggot Brain was the fun yet serious peak of Funkadelic's funk-rock discography, Mothership Connection embodied the serious fun of Clinton's looser grooves—hacking away at Barry White's disco roots, matching Frank Zappa's high weirdness, and prepping to time-warp two decades forward to G-funk rap. – Adam Blyweiss
---
80. Marvin Gaye – Let's Get It On
(1973; Tamla)
"Let's Get It On"—the song—was written as a hymn, a love song for God. Thank God it didn't stay one. Or, maybe it did. Gaye's follow-up to What's Going On is a devotional record, in its way, dedicated and absorbed in sex and the body and the way sex can connect the people having it. You can hear the gospel in the title track, the passion boiling over in Marvin's voice. In the liners for the album, he writes, "Sex is sex and love is love"; and maybe sex isn't love and neither sex or love are God, but maybe they can all save you, if you let them. – Ben Dickerson
---
79. Elvis Costello – My Aim Is True
(1977; Stiff)
Call it what you will, prescribe to it any genre that you can imagine, but My Aim Is True is without a doubt a startling triumph of pop excess. The debut that effectively raised the bar for rock debuts to be measured. While the singles alone from this new wave ode to an old-school rock 'n' roll aesthetic still find endless covers online, My Aim is True resonates sheerly out of its lean production, powerful vocals, cynically witty wordplay and minimalist harmonies that sought out within all listeners the true source of a successful pop song—the listening experience of hook-driven elation. – Brian Roesler
Read More: Revenge and Guilt—My Aim Is True at 40
---
78. The O'Jays – Back Stabbers
(1972; Philadelphia International)
Soul music had a certain darkness in the early '70s, following the Vietnam War and the Watergate scandal. With its impeccable title track describing a relationship defined by fear and paranoia, Back Stabbers was a sign of the times, giving Philadelphia soul a political edge. With the help of much sought-after songwriting team Gamble & Huff, this album made The O'Jays overnight sensations, thanks in no small part to the funky peace-and-love anthem "Love Train." – Sam Pryce
---
77. Brian Eno – Here Come the Warm Jets
(1974; Island)
To listen to Here Come the Warm Jets is to listen to the future. So much is here: shoegaze ("Needle in the Camel's Eye") and Gothic rock ("Driving Me Backwards") both have antecedents on this record. Just take "Blank Frank," the record's centerpiece. It's a slab of angsty, dark rock music, post-punk before punk even existed. If you listen to it too late at night, you might summon a demon. It's terrifying stuff, music made by an alien who understood tape wizardry just as much as he understood the necessity of chance in the creative process. Eno took glam to its must unsettling and inspired ends on "Here Come the Warm Jets," and yet it was only the beginning of some of the most influential rock records of the '70s. – Ben Cohn
---
76. King Crimson – Red
(1974; Island)
The seminal progressive rock band are considered the first to have launched the genre proper and remained relevant in its story in every decade since. This, the group's seventh studio album in five years, holds all the same hallmarks that made their debut so compelling, from lengthy heavy jazz-rock instrumental workouts, long and maudlin Mellotron-soaked weeping epics and a heavy metal clatter punched through with the occasional tear-jerking ballad. They may have dabbled in all of these areas prior to the release of Red, but for those first impossibly fertile five years as a group, they never did it better than here. "Starless" is a masterclass in progressive rock, arguably the greatest piece of the genre as a whole, and the title track still feels sonically relevant to contemporary avant-metal. One of the key reasons why King Crimson is considered by many to be the greatest prog band in history. – Langdon Hickman
Read More: A Beginner's Guide to the epic music of King Crimson
---
75. The Clash – The Clash
(1977; CBS)
With The Clash's debut lie a simple truth that we should probably all just concede right now: The Clash wrote a better debut with a modicum of sincerity and grit that easily out-punked their contemporaries. While lacking in the sheer ambition and grandiosity that subsequent Clash releases would present, Strummer, Jones and company dialed back and doubled down on punk as both pseudo-political (if somewhat anodyne) commentary and sheer charming aggression. Gritty, lo-fi and full of unabashed anger, it's a brilliant synopsis of what punk was in the '70s and what it would become in the decade to come. – Brian Roesler
Listen/Buy: Spotify | Turntable Lab (vinyl)
Read More: Up and Down the Westway—The Clash's London
---
74. The Beatles – Let It Be
(1970; Apple)
By far the most complex journey into existence of any Beatles album, Let It Be's position as the post-script to the true ending of Abbey Road is in itself conflicted. The album's release came after the official break-up, but the recording sessions occurred during the earlier pre-Abbey Road period when George Harrison had departed. Billy Preston was virtually a full-time member, but George Martin was part-phased out, with Glyn Johns taking on many of his responsibilities, only for Phil Spector to be drafted in to override both just in time for the final posthumous release, much to the consternation of many. Complications everywhere you look. Nevertheless, the original concept to return them to their R&B/rock 'n' roll roots is still present ("Two of Us," "One After 909"), albeit rubbing slightly awkwardly alongside the theatrical Spector mixes ("The Long and Winding Road", "I Me Mine"). Less, perhaps, than the sum of its parts, but still bursting with historical intrigue, and, of course, brilliant writing.- Max Pilley
Read More: The heart of The Beatles's Sgt. Pepper's… is still beating
---
73. Gil Scott-Heron – Pieces of a Man
(1971; Flying Dutchman)
Two decades before Public Enemy assumed the mantle of the "black CNN"—with a message relayed in the interim from Grandmaster Flash and the Furious Five—Gil Scott-Heron delivered his own man-on-the-street reports via proto-rap beat poetry and a soul-funk backing. Pieces of a Man, his second album, earned its fame largely on the power of its leadoff track, "The Revolution Will Not Be Televised," a fast-moving, witty, clever and still-biting piece of satire that takes on the media (which is still largely guilty of all of the indictments in Scott-Heron's masterful diatribe). It's a high bar to clear—putting one of the most important recordings of the past 50 years at the beginning of a record will do that—but what follows is a record that's mostly gorgeous, the music an aching counterpoint to what's often a gritty and painful portrait of America in the 1970s, ending on the devastating nine-minute "The Prisoner." Gil Scott-Heron hits 'em where it hurts and hurts 'em with hits. – Jeff Terich
Listen/Buy: Spotify | Turntable Lab (vinyl)
---
72. John Lennon – Plastic Ono Band
(1970; Apple)
The 1960s ended at the stroke of midnight on January 1, 1970, but when the Sixties ended is less clear. Some say they ended with murder: perhaps Martin Luther King Jr.'s, Sharon Tate's, or Meredith Hunter's. For me, they ended with John Lennon declaring, "I don't believe in Beatles." The Beatles sang for everyone, but on Plastic Ono Band, Lennon sings for himself alone. The man behind "All You Need Is Love" and "Revolution" was now writing songs streaked with anguish and disillusionment; what a brutal shock it must have felt for bereaved Beatlemaniacs to hear Lennon howl for his mother on the opener, as if to raise her from the dead, or the burnt-out cynicism of "Working Class Hero." Plastic Ono Band wasn't just a farewell to The Beatles, but to the idealism and the innocence of the decade they defined. The dream was, indeed, over. – Jacob Nierenberg
Listen: Spotify
---
71. Neil Young – On the Beach
(1974; Reprise)
Neil Young's 1974 album On the Beach was released on CD for the first time in 2003, which is probably the last time anyone was excited about something being reissued on CD. For the 13 years prior, Young kept it out of print for reasons of fidelity and legal disputes, though the scarcity of it most likely helped give it the legendary status it eventually took on. At the time of its release, however, it was seen as something of a commercial flop following the platinum-selling Harvest. In place of that record's warm, western twang were eight songs of darkness and cynicism, written under the influence of "Honey Slides," a homemade mixture of honey and cannabis that got Young and his band pretty well faded. These are pretty bad trips at that, be it the Manson Family nihilsm of "Revolution Blues," the anxiety caused by his own success in the title track, and the general malaise of self-doubt that permeates every track. It's almost too haunted and paranoid an album to be called something as innocuous as On the Beach, until you realize that's the first place the tidal wave will inevitably come crashing down. – Jeff Terich
Listen: Tidal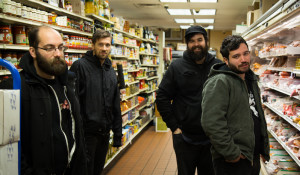 "Ram by Paul McCartney is one I keep kind of going back to. The songwriting's really weird and goofy. I think people kind of hated it because it wasn't the Beatles, so it was doomed no matter what. But it's just a weird record and still very catchy." — Rick Maguire of Pile

70. Iggy Pop – The Idiot
(1977; Virgin)
Not all great albums are entirely enjoyable. I have no idea whether Iggy Pop, David Bowie or Tony Visconti, primary architects of 1977's The Idiot, intended Pop's solo debut to be an enjoyable listen, but regardless it's a rather bleak affair. At times it seems to luxuriate in its own excruciating nature, and about a decade ago when I learned it was what Ian Curtis listened to before committing suicide, I thought, "Well, that figures." The Idiot is also a near-masterpiece. Over eight tracks of scuzzy synths, guitar and proto-industrial drums, Pop graduates from the self-mutilating lunatic he was with The Stooges into a thoughtful solo artist. Many highlight Bowie's outsized influence on the record, and Bowie admitted he shaped its sound to get over his own writer's block. But only Pop could've written and performed"Dum Dum Boys," which epitaphs the hedonistic dissolution of his former band with grim pathos, and his "China Girl" is both better and (slightly) less problematic than Bowie's would be on Let's Dance. – Liam Green
---
69. Billy Joel – The Stranger
(1977; Columbia)
Billy Joel couldn't have been more out of step with New York City's music scene in 1977. What place did a schmaltzy, piano-playing balladeer have in a city that had the Ramones, Blondie, and Talking Heads? To the punks and new wavers at CBGB, Joel represented everything that was bullshit about rock 'n' roll. No, Joel, like his comrade across the Hudson, Bruce Springsteen, wrote about guys named Anthony or Sgt. O'Leary, for whom the American Dream proved elusive, or couples like Brenda and Eddie, young lovers who grew older and grew apart. The Stranger, his fifth and finest album, features his most affecting character studies and some of the most timeless pop songs of the decade, like the reflective "Vienna" or the lovestruck "Just the Way You Are." The marriage that inspired the latter didn't last, but the song—and The Stranger as a whole—did. – Jacob Nierenberg
---
68. Joni Mitchell – Court and Spark
(1974; Asylum)
Party loyalists of 1974 decried Court and Spark as the album where Joni Mitchell (a) abandoned the "integrity" of folk music, (b) swung too hard into jazz, or (c) didn't swing into jazz hard enough. None are true. Mitchell's mainstream breakthrough still dealt with matters of affection as her unsanded Blue did three years earlier. But on Court and Spark she had more power of negotiation. Mitchell's "stoking the star-maker machinery" in "Free Man in Paris" introduced ambivalence into her lyrical frame, just as her gliding delivery of the word "freedom" in "Help Me" was both glorifying and suspicious. "People's Parties," "Car on the Hill" and "Down to You" still bargained with acute and fading fragilities, but "Raised on Robbery" and her cover of the vocalese standard "Twisted" made the most of satisfying jest. The contributed studio flair of Tom Scott, Larry Carlton, Crosby & Nash and, yes, Cheech & Chong didn't alter Mitchell's scope—they extended it. – Paul Pearson
Read More: A Beginner's Guide to the Music of Joni Mitchell
---
67. Fleetwood Mac – Tusk
(1979; Reprise)
What was it like to behold Tusk in 1979? Just two years prior, Fleetwood Mac had released Rumours, one of the best-selling albums of all time. For Tusk, it seems Lindsey Buckingham's only guiding principle was to do the exact opposite of what made its predecessor so beloved; indeed, about half of the album sounds either half-finished or half-assed. How else do you explain a song like "The Ledge" or "What Makes You Think You're the One"? Try as Buckingham might, though, Tusk is a Fleetwood Mac album, and you can't have a Fleetwood Mac album without moments of pop perfection. Stevie Nicks pens one of her finest songs with the majestic "Sara"; better still is Christine McVie's one-two punch of "Brown Eyes" and "Never Make Me Cry." When it comes to breakup albums, Rumours is an all-timer, but you won't find many breakdown albums better than Tusk. – Jacob Nierenberg
---
66. Brian Eno – Ambient 1: Music for Airports
(1978; Polydor)
Ambient music can be hard for me to evaluate sometimes. I think that's because it's often designed to fade into the background, to be negative space in your life. But I can tell you this: I feel peaceful when I hear this record. Eno's said that he composed it to help people conjure calm in moments of extreme movement and of motion, and so the muted, circling tones of the album, in their intonation and their repetition, become the inverse; something to ground you, something to hold onto. – Ben Dickerson
Read More: A Beginner's Guide to Brian Eno's Ambient Albums
---
65. Stevie Wonder – Talking Book
(1972; Tamla)
Great albums are often defined not just by the contours of their sonic language or resonance, but often by the simplest and most surface-level of realities—how good their singles were. A single that defines, embodies and promotes the entirety of the album is a near herculean effort. "Superstition" with its steep, angular grooves and taut, soulful charms showed Wonder at the height of his musical prowess—decadent, yet still utterly entranced by nuance, detail, and authenticity. A 10 track monster of rich aural tapestry, Talking Book meets the listener where they are and pulls them in deeper for a whole greater than the sum of its parts. – Brian Roesler
---
64. George Harrison – All Things Must Pass
(1970; Apple)
Nobody expected the most voluminous work of the Beatles' breakup hangover to come from George Harrison, but the demure mystic used his triple-album for a homeric rebirth. Producer Phil Spector and a huge cast of mostly non-Beatles (Clapton, Voorman, Frampton and more) give All Things Must Pass its resounding peal, as if detonation was the only way to break from the shadow of Lennon/McCartney. Harrison's low-key pledge to reflection and compassion still bursts through the Wall Of Sound: the (plagiarized) search of "My Sweet Lord," the head-rush of "What Is Life?," the anxious rescue of "Wah-Wah," the affection of "Apple Scruffs" and the lamentations of "Isn't It a Pity" and the title track display a formerly veiled confidence. Every unrehearsed minute of the "Apple Jam" on sides 5 and 6 is justified—Harrison had forged a whole new identity and a community to sustain it. – Paul Pearson
---
63. The Cars – The Cars
(1978; Elektra)
Whatever the term "new wave" means to you, it generally rolls in with familiar names in tow—Talking Heads, The Cure, Blondie – influential names built to last. The Cars, while hardly obscure, sometimes feel like an afterthought. But when their debut self-titled album burst onto the scene in 1978, it was a breath of fresh air and has deservedly taken its place as a true rock classic. An untamed mix of accomplished and creative power-pop songwriting, frenzied musicianship and prescient risk-taking, every track has the feel of a radio hit (and just about all of them were). Given all that has come since, it's easy to underplay their influence over modern pop and rock, but the boundaries The Cars pushed back then paved the way for the new generation of synth-heavy new wave that dominated the '80s and is still felt today. All while being catchy as hell. – William Lewis
---
62. The Stooges – Fun House
(1970; Elektra)
The Stooges tend to be pigeonholed, some half a century later, by the limiting epithet of the "progenitors of punk." It's surely true that without their holistic rebellion and under-decorated arrangements, the teenagers of the mid 1970s might have crafted a slightly different vision of themselves. But where New York and London punk bands embraced minimalist writing, The Stooges were far more open-minded. Their true masterpiece saw them play with ideas that, at the time, were percolating through the avant-garde: repetition, formlessness, drone. Two of the seven tracks on Fun House run past the seven-minute mark, reveling in their own chaos, striving for enlightenment among the disorder. Iggy Pop is at his most rabid, not yet affirmed in his fury by outside approval, still punching upward and outward. Heck, downwards too. The Asheton brothers built monoliths just to knock them down and Steve Mackay's saxophone lent a freewheeling momentum that tips the mix into white-knuckle territory. Still today, one of the great statements of musical anarchy.- Max Pilley
Listen/Buy: Spotify | Turntable Lab (vinyl)
---
61. Steve Reich – Music for 18 Musicians
(1978; ECM)
Music for 18 Musicians is, by far, the most accessible piece of the American minimalist canon, as well as being one of the most spiritually enriching and hypnotic albums of the 1970s. It was also one of the landmark releases to cement the reputation of Manfred Eichner's ECM label, as well as the first piece of classical music from the jazz imprint. With pioneering experiments in phasing and harmony that have rung through all electronic subgenres ever since, Steve Reich's hour-long odyssey still shows us fresh horizons. – Sam Pryce
Listen: Spotify
---
60. Neil Young – Harvest
(1972; Reprise)
"It's as if he just added a steel guitar and new words to After the Gold Rush", was Rolling Stone's stinging assessment of Harvest when it was released. A commercial success but critically tepid, to that you can infer a '70s-era level of "the old stuff was better—he's sold out" hipsterdom, but what a difference a few decades makes. The record's more polished, painstaking production has stood the test of time and, crucially, envelops a sincere illustration of Neil Young's frankly extraordinary ability as a songwriter. "Heart of Gold" and "Old Man" are bon-fide classics in their rootsy integrity, while "Are You Ready for the Country?" similarly shines with effortless melodic class; but there's also a torment and world-weariness to Harvest that bubbles over in the likes of "The Needle and the Damage Done." Perhaps even more powerful now that it was then. – William Lewis
Listen/Buy: Tidal | Merchbar (vinyl)
---
59. Various Artists – Saturday Night Fever
(1977; RSO)
Disco, John Travolta, The Bee Gees, and various New York boroughs may all have earned some malignant long-term rep based on their association with the 1977 film about rowhome clubland. Yet in the moment—and in retrospect—nothing was out of place. Australia's Gibb brothers, a variety of Philly Sound refugees, and theatrical singers and composers arranged put-on-your-best-face party music that shielded us from the artifice and sadness of the movie's players and resolution. That we may still be given to wail and hustle along with cuts like "Stayin' Alive," and that indie-dance godheads like Justice and Soulwax found ways to remix its classical gas four decades on, speaks to its staying power. Rare are the kind of time-capsule albums that capture moment, place, and musical genre without maudlin nostalgia or some stilted form of suspended animation. Rarer still are those that assemble one proud voice from many. Saturday Night Fever ain't no jive talkin'. – Adam Blyweiss
Listen: Spotify
---
58. Blondie – Parallel Lines
(1978; Chrysalis)
Close your eyes and think of Blondie now and you probably conjure the clean, ringing chime of Chris Stein's guitar and the sliding, seductive siren of Debbie Harry's vocal. Such is the impact of the transition the band made on this third album, away from the far pricklier, abrasive scratch that they had developed during their come-up at CBGB. It is partly the change of producer to Mike Chapman, the pop glam master, but it is also the shift to a more confidently major league songwriting style: "Heart of Glass," "Picture This," "Sunday Girl," "One Way or Another" and "Pretty Baby" is a titanic haul of bangers for any one album, no matter the era. Their new wave credentials were already established, but after Parallel Lines, Blondie were destined for the pop stratosphere. – Max Pilley
---
57. Steely Dan – Aja
(1977; ABC)
Having straddled the checkpoint between rock and jazz for years—not always comfortably—Walter Becker and Donald Fagen went all-in on the latter with Aja, giving their studio-dependent compositions more headroom and time to develop. The outcome was the most personable, least jaded, best-selling album in their catalog. The languid gratitude of the travelogue title track gets a jolt from the sax-and-drums duel of Wayne Shorter and Steve Gadd, and Becker & Fagen's possible masterpiece "Deacon Blues" makes the most melancholy, scotched-up womanizer in Glendale sound like okay company. Unexpected chord intervals and mercurial rhythms give "Peg" and "Home at Last" a sense of wonder almost as reassuring as their lyrics. Hell, Steely Dan even make the sex, drugs and general bacchanalia of "I Got the News" and "Josie" sound more gleeful than dirty. – Paul Pearson
---
56. Miles Davis – On the Corner
(1972; Columbia)
A thought experiment: You're Miles Davis, second greatest jazz mind behind only the great Duke Ellington. You've invented more jazz subgenres than most players will ever even play and even introduced fusion to the world, the singular style that would act as a life vessel to the slowly dying genre you love. What do you do? The answer is to turn to those other hyper-fertile black musical arts at the time, funk and soul, and deliver the most jaw-droppingly nasty jazz-fusion record ever cut to tape. It took years for this record to penetrate for people, obscured as it was by fellow greats In A Silent Way, Bitches Brew and A Tribute To Jack Johnson. But the intervening years have been more than kind to this record, and while it's nowhere near the most influential of his career, it's slowly being reconsidered as one of his best. – Langdon Hickman
Read More: Celebrate the Catalog—Miles Davis
---
55. Rolling Stones – Sticky Fingers
(1971; Rolling Stones)
The Rolling Stones' first record after escaping the dominion of batshit-insane crook Allen Klein is probably best known for kicking off with the band's most problematic hit single. It's totally understandable that some find "Brown Sugar" an unnavigable gulf and don't bother fucking with the rest of Sticky Fingers. But if you skip "Sugar" and imagine the album starts with "Sway," it doesn't suffer that much. You're still left with one of the Stones' best albums. Much like the earlier Beggars Banquet, Fingers takes a lot of cues from country music—some sonic, others thematic. The deep twangy sadness of that genre's best material is on full display for "Wild Horses" and the blackly comic "Dead Flowers," and also informs the melancholic rock of "Sway" and the power-ballad closer "Moonlight Mile." But the true dark heart of this record is "Sister Morphine," on which Jagger, Richards and company tear off the romantic layers of opiate addiction and portray it as the horror film it is—even if they couldn't be that honest in real life. – Liam Green
---
54. Patti Smith – Horses
(1975; Arista)
In Just Kids, Patti Smith recounts her early years in New York City, sleeping on doorsteps, living according to Rimbaud, and going to parties at Andy Warhol's Factory. Horses is born directly out of this New York: dirty, full of poetry and full of drugs. The opener, Smith's cover of Them's "Gloria," says just about everything a song can about its performer. Smith pulls the '60s rocker apart at the seams, until her voice is screeching and howling and the guitars are desperately trying to keep up. All of Horses sounds like this. Smith is a wild animal who has escaped her cage. Everyone else is just trying to keep up. – Ben Cohn
---
53. Bruce Springsteen – Darkness on the Edge of Town
(1978; Columbia)
Every small town is a black hole, and Bruce Springsteen knew that like no pop star before or since. Released after his breakthrough record, the surging, head-rush romance of Born to Run, Darkness is an explicit counterpoint, a severe and heavy album conjuring flickering gas lamps and dead-end-town desperation. From the bad-seed fatalism of "Adam Raised a Cain" to the grit-and-grind arena-romance of "Prove It All Night," the album throbs with unsustainable energy. Best of all is the drag-race ballad, "Racing in the Street"; like all the best Springsteen, it balances the hope of escape with the crushing reality that hope can only be hope. Maybe, Darkness says, you were born to run. Maybe you got out for a while. But you'll be back. – Ben Dickerson
---
52. The Ramones – The Ramones
(1976; Sire)
That The Ramones' debut album is so widely and decisively recognized as the actual first punk album feels somewhat arbitrary—at least a couple of The Stooges' LPs could just as easily lay claim, the market just wasn't quite ready for them. But The Ramones' arrival decisively signaled that punk had arrived, and four shaggy Lower East Siders in leather jackets had perfected the formula: Three chords, two minutes, zero fucks. While more innovative, diverse or experimental punk albums followed in short order, what makes The Ramones' first album such a landmark was the purity of it. "Blitzkrieg Bop," "Beat on the Brat," "53rd & 3rd," "Havana Affair"—these are the very ideal of punk, streamlined, perfected and reduced to a potent bubblegum blend of uncanny hooks and loud guitars. The debate over what punk is, where it begins and ends will forever be unsettled, but should there come a time when someone, somewhere asks the question, "What is punk?", just point them here. – Jeff Terich
Listen/Buy: Spotify | Turntable Lab (vinyl)
---
51. Todd Rundgren – Something/Anything?
(1972; Bearsville)
This is the greatest album ever made. The songs are a practical blueprint of 20th century pop music: bubblegum ("I Saw the Light"), Motown ("Wolfman Jack"), power pop ("Couldn't I Just Tell You"), acid-trip ("I Went to the Mirror"), metal ("Little Red Lights"), singer/songwriter empathy ("Hello It's Me"), striptease ("Slut"), torch song ("Torch Song"). Its "plot" is ironclad: three sides of studio wunderkind Rundgren performing all instruments and vocals in meticulous, overdubbed grandeur, followed by a final side made up of a band featuring people who just happened to be hanging around the studio. Rundgren's self-aware humor is 20 years ahead of its time. Not a single song has aged. The album was constructed under the influence of Ritalin. It's funnier than Hotel California. Repeat: It's the greatest album ever made. Tell whatever hack wrote the blurb for #1 I'm parking in his goddamn space. – Paul Pearson
Listen: Spotify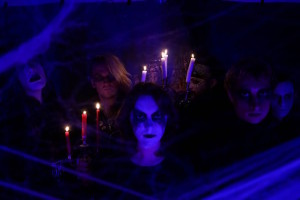 "A lot of us are extremely into soundtrack work. The works of Ennio Morricone and Goblin and stuff like that, it's a really triumphant and kind of brash sound of soundtrack style of music, that had a huge influence on me as a musician."
—
Hades Apparition of Devil Master
50. The B-52's – The B-52's
(1979; Warner Bros.)
Queer icons The B-52's may well call themselves "the world's best party band", but they're so much more than that slogan gives them credit for. Hailing from Athens, Georgia, the band created with their debut album a distinctive collection of sardonic horror-pop and provocative post-punk, with the Dalí-esque hit single "Rock Lobster" acting as its effervescent centrepiece. From the B-movie opener "Planet Claire" to the closing cover of Tony Hatch's "Downtown," made famous by Petula Clark, this album embraced alienation and outsiderness with day-glo positivity. An antidote to the fashionably gloomy, grey-skied music of the time, The B-52's livened up the party with their technicolor dressing-up box, their surreal sense of humour and their infectious energy. – Sam Pryce
---
49. Buzzcocks – Singles Going Steady
(1979; IRS)
Formed in the aftermath of the Sex Pistols' 1976 "Gig That Changed the World," Buzzcocks were not just punks but literally some of music's first post-punks. Acts like The Clash and The Police would follow their template, starting with the simplest of chords, rhythms, and plaintive howls before blooming into obtuse arrangements and ruminations on relationships. A fine denouement to the 1970s and a survey of their career before it ended in 1981, Singles Going Steady cherry-picked three years' worth of singles, b-sides, and album cuts to introduce the English band to American audiences. It portrayed Pete Shelley's pet project as one long set of jitters, be they from giddy sexual satisfaction ("Orgasm Addict"), bad choices ("Even Fallen in Love"), or unrequited love ("Why Can't I Touch It?"). It's charged like a hot night at the club, relentlessly paranoid and starved for attention. – Adam Blyweiss
---
48. The Rolling Stones – Exile on Main St.
(1972; Rolling Stones)
One wonders now what the consensus response might be to the news that one of the most profitable musical artists on Earth has fled their home country to avoid paying their taxes. The Stones decamped to Nellcôte in the South of France to do just that in 1971, resolving to record the follow-up to Sticky Fingers. Handily, they had already got used to making music without leaning on a major studio; if anything, the freedom to record under no external pressure saw them drawn to their most native state, a loose-jamming, pre-psychedelic R&B group, only now one that is addled, experienced and has a contact list to die for. It marks perhaps the last point where this vision of The Rolling Stones—one driven more by Keith than Mick—was fully realized, an hour-plus blues-rock odyssey that stumbles in and out of killer songs without seeming to realise it. Never have the conditions of an album's recording been so lucidly apparent to the listener; an imperious band, untouchable by law or decency, changing the world on their terms.- Max Pilley
---
47. Big Star – #1 Record
(1972; Ardent)
Alex Chilton and Chris Bell, the songwriting duo behind Big Star's first album, wanted to be seen like Lennon and McCartney—that's why their songs are credited to Bell/Chilton—and they probably could've been, given time and better sales. But Chris Bell left the band in 1972, and spent the rest of his life battling with addiction and religion, and Chilton and company completed only one more record as Big Star before hanging it up. And so we're left with this, the only real document of Bell and Chilton's beautiful alchemy. Chilton's sentimentality and Bell's hard-charging rock 'n' roll are perfect counterpoints; Bell's harmonies are angelic, unholy, filling every corner of the mix. The album went unnoticed at the time, but found an audience through reissues, finally becoming what it always should've been: Raw Power for the power-pop set—a genre-definer, all-timer, pure killer. – Ben Dickerson
---
46. Pink Floyd – Wish You Were Here
(1975; Harvest)
"We're doing this for anyone who's not here…and particularly, of course, for Syd", Roger Waters said to the Live 8 crowd in 2005, moments before the reunited Pink Floyd eased into the iconic opening riff of "Wish You Were Here." Syd Barrett's tragic mental decline had weaved through all the band's music since his departure seven years earlier, but 1975's Wish You Were Here saw Waters confront it explicitly for the first time in his songwriting. The whole record is a triumph, "Shine on You Crazy Diamond" an epic art-rock masterpiece and rounded out with two of Pink Floyd's most biting anti-capitalist tracks of their career. But it's "Wish You Were Here" that endures most keenly as it distills the essence of the record into six minutes of four-chord perfection; both prohibitively personal and universally affecting, "just two lost souls swimming in a fish bowl, year after year." – William Lewis
---
45. Iggy and the Stooges – Raw Power
(1973; Columbia)
Hello Raw Power my old friend. I see I'm blurbing you once again. The last time was for this website's Top 100 Punk Albums (which inspired some of the most hilariously enraged comments we've ever received), when I argued the Stooges' filthy swan song was the punkest shit ever, more or less. Now, Raw Power isn't quite as important to the '70s overall as it is to punk, but it's still pretty goddamned important. It's an enraged rejoinder to a rock genre oft-defined throughout the decade by label-approved excess (stadium rock) and monumental gasbag pretensions (prog rock), and surfaced well in advance of the Ramones, Clash and the (godawful) Sex Pistols. Pop's then-underrated songwriting instincts were in full effect on songs like "Gimme Danger" (an interesting precursor to solo records like Lust for Life), but with the immortal title track, "Your Pretty Face is Going to Hell" and "Search and Destroy," the fury was there like it'd never been in Pop's work before or since. – Liam Green
---
44. Can – Tago Mago
(1971; United Artists)
There aren't many power chords to be found on Can's third album. There's not much in the way of blues progressions either. There are, however, interloping children, a dog barking, and the sound of the Cologne, Germany band jamming during moments when they didn't realize the record button had been pressed, then later sequenced into tape-edited longer compositions a la '70s-era Miles Davis. Captured, I should note, in a castle. All of which is a slight sliver of an explanation behind the experimentation and innovation behind Tago Mago. The quintessential album that everyone's heard of if not actually heard, Tago Mago's reputation precedes it with good reason. After the departure of the band's original singer Malcolm Mooney departed the band for the sake of his mental health, Japanese artist Damo Suzuki joined up with the band, and in the process helped reshape the dynamic of a band who routinely upset convention. Suzuki's an explosive and charismatic ringleader, lending his psychedelic bark to extended psych-funk jams like "Halleluwah" and drawing "Mushroom" to a climax 15 minutes sooner. But what gives Tago Mago its mystical power is its sense of unpredictability. While at heart Can is a band that can turn drone to groove to freakout to transcendence, Tago Mago does so in ways that still sound exhilarating after nearly 50 years. – Jeff Terich
---
43. Throbbing Gristle – 20 Jazz Funk Greats
(1979; Industrial)
Don't be fooled by the cover's pastoral scene and friendly smiles — they're no clue to the horrors inside. Or perhaps they are—the band are standing on Beachy Head after all, one of the UK's most notorious suicide spots. Influenced by occultism, sex magick, and the Marquis de Sade, 20 Jazz Funk Greats is a record that is unlike anything else, encapsulating a decade of limitless artistic experimentation. I just can't help feeling sorry for the poor guy who picked this up in 1979 hoping for some genuine jazz-funk greats. At least they came away with something more interesting. – Sam Pryce
Read More: A History of Industrial Music in 45 Tracks
---
42. Bob Dylan – Blood On the Tracks
(1975; Columbia)
"Totalitarian art tells us what to feel. Dylan's art feels, and invites us to join him." So writes Pete Hamill in Blood on the Tracks' liner notes. Previously, Bob Dylan was densely cerebral, inviting you to think more than feel; Blood on the Tracks does not tell you what to feel, but it's impossible to listen to it and not feel something. It pulls you in, like a black hole. Also like a black hole, it warps time, blurring the life and death of a relationship into a nonlinear narrative across the album—sometimes within the span of one song, as on "Tangled Up in Blue" or "Shelter from the Storm." Still, Dylan's emotional turmoil remains in pristine clarity, from the bitterness of "Idiot Wind" to the resignation of "Buckets of Rain." Blood on the Tracks is the sound of Dylan bleeding—something he'd never let us hear again. – Jacob Nierenberg
Read More: Pick Your Poison—Bob Dylan vs. John Prine in the '70s
---
41. Kraftwerk – Trans Europe Express
(1977; Kling Klang/EMI)
Often credited with being the most influential electronic album of all time, even the birthplace of modern electronica, take one listen to Trans-Europe Express again and it's easy to see why. While undeniably steeped in the surging synth of the late '70s, it's a timeless record that could be transplanted to any of the last four decades and make complete sense there. As Kraftwerk—already big players—moved away from their krautrock origins to a more distinct electronic sound, the groundbreaking, rich textures of their sixth record combined with irresistible pop sensibilities and pulsing beats granted it and them immortality. Affecting everything from Joy Division's pre-gig routines to Radiohead's own electronic renaissance Kid A, Trans-Europe Express is 42 minutes of pure art and 42 years of guidance. This many years on, it still sounds like the future. – William Lewis
Read More: Celebrate the Catalog—Kraftwerk
---
40. Roxy Music – For Your Pleasure
(1973; Island)
This band, this album, and especially lead singer Bryan Ferry perfectly molded both sides of the "glam" coin in 1973. For Your Pleasure was their second LP, early enough in their career and yet still practiced enough to convey a sax-driven punk sneer that heralded the New York Dolls. You can hear their calculated carelessness in "Editions of You," a solo-filled showcase with Brian Eno's gleefully overamped production. But it was Ferry's imagery, however—his smart lyrical twists and his casino-showroom wardrobe—that gave us the band's best first hints at sophisticated art-rock that would inform New Wavers and New Romantics like Duran Duran. Compositions like "Grey Lagoons" and "Do the Strand" embrace a lavish lifestyle. The title track and "In Every Dream Home a Heartache" clearly mock or lament it. This isn't just a quantum leap forward from Roxy Music's own debut; you can find traces of its DNA in much of the world's rock that followed. – Adam Blyweiss
Read More: Celebrate the Catalog—the complete Roxy Music discography
---
39. Curtis Mayfield – Superfly
(1972; Curtom)
Both in and immediately after his time with The Impressions—they of "It's All Right" and "People Get Ready"—Curtis Mayfield helped form a phalanx of Black pride in music. Where James Brown targeted the dancefloor, Sly Stone your neighbors and peers, George Clinton the stars, and Stevie Wonder the heart, Mayfield focused on the mind. His music for 1972's seminal blaxploitation film was not only the peak of his career, it clearly outpaced the movie. Maybe that's because Mayfield's feelings and thoughts on drug dealing were more clearly defined than the grey-area desperation outlined on screen. But his intellectual pursuits are nothing without the pulsing horns and bass that make us sweat just sitting still. Regardless of which is the chicken and which is the egg here, the results are vital to multiple genres and formats: funk ("Freddie's Dead"), concept albums ("Pusherman"), the rap that would sample it decades later (the title track), and other scene-setting movie soundtracks to come like Saturday Night Fever and Pulp Fiction. – Adam Blyweiss
---
38. Carole King – Tapestry
(1971; Ode)
So, I was listening to "You Make Me Feel Like a Natural Woman" in the car with my dad the other day (not to brag), and he kept remarking on just how good it was—how, he emphasized, the chorus is so good, and then the bridge is as good or even better. That's what, for me (and my dad also, I guess) separates this record from other singer/songwriter fare—the inevitability of structure they've got. It's not an accident that so many of these songs have famous cover versions: it's because they stand up to reinterpretation. Crucial, too, is King's unselfish emotionalism, the thing that drove her to write "You've Got a Friend" for James Taylor, to let him know she was there for him. Her ability to communicate emotion in pop song form is, well, remarkable. – Ben Dickerson
---
37. Simon & Garfunkel – Bridge Over Troubled Water
(1970; Columbia)
Somehow, it's fitting that the title track of this record—Simon & Garfunkel's last, and the only one they released in the 1970s—is an ode to devotion, and to friendship. Because even the acrimonious split that followed Bridge can't obscure the fact that Simon knew how to write songs for them, knew how to maximize Garfunkel's gifts; even as they're about to part, their voices are inextricable from one another. This is their knowing, fond farewell; Simon's articulate, sentimental songs lovingly rendered and elevated by Garfunkel's ethereal, inimitable voice. The moment, for what it's worth, that sticks with me the most, is in "The Only Living Boy in New York"; Simon sounds so lonely, so apart from all things, and there's Garfunkel: "Here I am." – Ben Dickerson
---
36. Herbie Hancock – Head Hunters
(1973; Columbia)
Jazz records went platinum a little more often in the '70s than in any other decade, which still means you can essentially count its million-sellers on one hand. So when it happened, it signaled something extraordinary. Three years after Miles Davis Christened the new decade with double-platinum, double-LP Bitches Brew, his onetime sideman and fellow innovator Herbie Hancock tapped into a mainstream-friendly realm with a set of songs so funky, they might well have rode in on George Clinton's Mothership. Hancock, having spent the preceding two years exploring the spacious realms of jazz-fusion ambience, needed something to bring him back down to Earth. He found it in an array of synthesizers, African-inspired rhythms, and honest-to-the-creator hooks that few jazz albums either now or throughout history have displayed so unabashedly. Though there is one brief nod to Hancock's past in the dramatic reworking of "Watermelon Man," what flows forth from the beginning of leadoff opus "Chameleon" is pure, uncut funk, the likes of which brought jazz to more households than all but a handful of albums since. – Jeff Terich
Read More: Celebrate the Catalog—the Herbie Hancock discography (1962-1983)
---
35. Pink Floyd – Dark Side of the Moon
(1973; Harvest)
In earlier years, this record would have easily topped a list like this. Dark Side of the Moon, one of the greatest records of all time, slips these days less for lack of quality and more because, ironically, everyone under the sun has internalized it already. The ubiquity of the cover is for a good reason; the record even now is used as the album that engineers testing new formats for music go to and was, among other things, one of the first Blu-Ray Audio and 7.1 surround mixes. This is because, no matter how many times you've heard it before, Alan Parson's work on the sonic field applied to these transcendent post-Beatles psych/prog-pop compositions still sparkle. Pink Floyd was never a band that tried to wow people, and even for a prog band they were never all that technical. What mattered to them, as shown here, were the songs and the sound. – Langdon Hickman
Listen/Buy: Spotify | Turntable Lab (vinyl)
Read More: 10 Essential Next-Level Albums
---
34. Neil Young – After the Gold Rush
(1970; Reprise)
Neil Young is a genius. Albums like After the Gold Rush are why, shifting away from the hard rock and psychedelic pop/rock of his early albums with Buffalo Springfield, CSNY and his first few solo records toward a warm and autumnal country sound. Young has never been one to phone it in, however, and in those early days every record showed him swinging for the fences, one of the big reasons why After the Gold Rush is considered one of the greatest country-rock records of the whole decade. Take a gander at people who've covered the title track: Dolly Parton, Tori Amos, Thom Yorke, The Flaming Lips, Patti Smith, Billy Corgan. There are few artists and fewer records that universally unite all lovers of music, but Neil Young's After the Gold Rush is one of them. – Langdon Hickman
Listen/Buy: Tidal | Merchbar (vinyl)
---
33. Sex Pistols – Never Mind the Bollocks Here's the Sex Pistols
(1977; Virgin)
The Sex Pistols and their sole release is often in danger of being remembered for everything but the music. They didn't so much court controversy as take it for a weekend to Paris, propose at the top of the Eiffel Tower and get married two weeks later. From the mocking of British royalty to the taboo and ultimately censored use of the word 'bollocks' to the culturally prohibited content of the songs, the release can feel like a study in notoriety breeding fame as easily as quality. But within the surrounding whirlwind was a record that was truly unlike anything that came before it. Johnny Rotten's sneering, irreverent 'anti-singing' and the raucous and abrasive nature of the music is not only a thrilling listen, but seemed to give permission for true punk to emerge. From The Stone Roses to Nirvana to Radiohead, Never Mind the Bollocks has seen its quality and influence on music ultimately be the thing that lasts. – William Lewis
---
32. Elton John – Goodbye Yellow Brick Road
(1973; MCA)
Composing was always Elton John's greatest strength—his curiosity at the piano, his ear for unlikely melodies and chord changes. But where others of his records had found him flirting intensely with blues or Americana or boogie-woogie, etc., on Goodbye, he revels in his stylistic breadth, collapses all his wildest ideas into one double-LP. Even just its first four tracks jump from wordless glam-rock overtures to piano elegies that presage his Disneyfied future to space-age pop to the ghostly spiral-staircase melodies of the title track. Lyricist Bernie Taupin wrote the lyrics in two-plus weeks (you can sort of tell); John wrote the music in three days (utterly shocking). That he could execute such a dizzying maximalist vision in that short a stretch is astounding. – Ben Dickerson
---
31. Leonard Cohen – Songs of Love and Hate
(1971; Columbia)
The only Leonard Cohen album to have the distinction of sharing (and most likely influencing) the name of a Godflesh album, Songs of Love and Hate is a trip down a dark hallway through despair, doubt, acrimony and—yes—love and hate. A frustrated Cohen, suffering a loss of confidence after the tepid reception to his 1969 album Songs from a Room, wanted to release a live album instead, but producer Bob Johnston talked him out of it. What came out instead was a harrowing set of bleak introspection that's at once Cohen's most uncomfortable and best set of songs. The bittersweet romance of "So Long, Marianne" and "Suzanne" is supplanted by songs of Joan of Arc in dialogue with the flame that consumes her ("Joan of Arc"), an epistolary address to a cheating spouse ("Famous Blue Raincoat"), a hoarse-throated depiction of apocalyptic imagery ("Diamonds in the Mine") and a song about suicide that Cohen would never play again after recording it ("Dress Rehearsal Rag"). Its best moment is its first, however, the depression-addled torment of "Avalanche," driven by Cohen's torturous chop-strum and later given a post-punk reinvention from Nick Cave. As the closer of the Songs trilogy, it touches an extreme void in the soul where Cohen would never reach so deeply into again. And who could blame him? It's an achingly perfect expression of our worst instincts and impulses, a statement of emotion and beauty that warrants a warning label. – Jeff Terich
Read More: Greatest Hits—the Best Leonard Cohen songs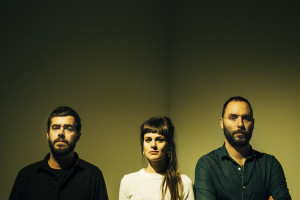 "Rumours by Fleetwood Mac—the things they're singing about, I relate to it sometimes. I like the whole story behind the record—everything that went on in the band, and they didn't even talk to each other. They spoke to each other through vocal takes. That's just fucking brutal. I've known that record my entire life." — Stefanie Mannaerts of Brutus
30. Alice Coltrane – Journey in Satchidananda
(1971; Impulse!)
Most spiritual music aims for the ecstatic; something brilliant and awe-inspiring. Journey In Satchidananda achieves something different; something more like transcendence. The way it drones is hypnotic, and the way it spins is intoxicating. Never mind that it sounds nothing like any other jazz record, it sounds nothing like anything else. Coltrane's harp playing is the core of this record. At first, we're taken aback by the uncommonness of the instrument—it's almost alien. But the more we listen, the more we hear not only the shimmering brilliance of Coltrane's strings, but also the way she moves up and down them at the most unexpected times. Oh yeah, and the way Pharoah Sanders' saxophone completely clashes in the most glorious way with that harp. And then there's the constant whir of the tanpura, which can sound like a sea of crickets on a warm summer night and the voice of God in your lowest moments all at the same time. When I listen to Journey In Satchidananda, I feel like I've taken a pill. I'm heady and unsettled and can barely keep it together. The record pulls at everything you thought you knew. This is a lot of nice words for the main thrust of Coltrane's masterpiece: it's perfection. – Ben Cohn
Listen/Buy: Spotify | Turntable Lab (vinyl)
Read More: Alice Coltrane's Journey in Satchidananda is a collision of grief and self-discovery
---
29. Suicide – Suicide
(1977; Red Star)
Though it didn't exactly spark off a wave of rockabilly synth bands, Suicide's shamelessly strange self-titled debut (which received a remastered re-release this year on Mute) built the foundations for new (and no) wave, industrial and arguably techno too. It's also a revolutionary record in itself—transgressive, confrontational, and at times genuinely frightening. Alan Vega's ghoulish vocals drenched in reverb overlay waves of dark electronica and distortion with moments of divine melody, courtesy of Martin Rev. One particular highlight is the ten-minute horror story "Frankie Teardrop," an Edgar Allen Poe-inspired tale of a murderer's nightmarish descent into hell, complete with bristling synths and shuddering vocals to match. A record that truly gets under your skin. – Sam Pryce
Read More: Nebraska—How Suicide influenced Springsteen's dark masterpiece
---
28. Kraftwerk – The Man-Machine
(1978; Kling Klang/Capitol)
When LCD Soundsystem's James Murphy sang "I hear that you and your band have sold your guitars and bought turntables" in 2002, I can't help but think that Kraftwerk was one of the musical acts he considered benefactors of such a shift between analog and digital. The 1970s was a time when far more musicians kept up a far more determined pace in the studio, and The Man-Machine was the Germans' seventh album in eight years. Truth be told, it's really an album of love songs. Their first proper one, "The Model," was perfectly human in its imperfection, a distant celebrity stalker affair. The remaining five cuts find Kraftwerk enamored of technophilic ideas and concepts—cybernetic superiority in "The Man-Machine," their mantras for space travel and connected cities quietly pushing at you like cats kneading quilts. This album showed Kraftwerk to be fast learners and some of the most forward of thinkers, a fitting cap on their evolution from prog-rock noodlers to lock-step groove programmers. – Adam Blyweiss
---
27. Nick Drake – Pink Moon
(1972; Island)
On his two previous records, Nick Drake played plaintive music on an acoustic guitar. It was sad and lovely and deftly moving. On Pink Moon, he looked into folk's future. The songs became smaller, mostly repeating motifs rather than verses and choruses assembled into recognizable structures. It's almost something like collage-folk. The tracks don't blend together, but they do build a scaffolding around each other. By themselves, they don't make much of an impression, but when taken as a whole, they're a complex work. A few years later, Nick Drake would die, either from a suicide or an accident (it depends who you ask). And so, Pink Moon hangs around as his final work; a gift that's easy to take for granted. It's haunted, yes, but it's also lived in. It's a space for every listener to make their own. Because so much emotion but so little narrative was poured into the record, everyone finds themselves in it. Pink Moon is one of those works of art that many people could not imagine living without. For some, it saved their lives. – Ben Cohn
---
26. Can – Ege Bamyasi
(1972; United Artists)
The German Krautrock pioneers' follow-up to Tago Mago is just as significant an album, if not quite as long. Packed with enough lengthy rhythmic explorations to cause a 40-minute, blissful trance, Ege Bamyasi brought funky digressions and groovy detours to the metronomic Krautrock template. It also contains some fabulous vocal performances from singer Damo Suzuki, such as his monologue on experimental opener "Pinch" and the sinisterly sensual classic "Vitamin C." In 1992, Pavement's Stephen Malkmus told Melody Maker that he "played Can's Ege Bamyasi album every night before [he] went to sleep for about three years." And he's not the only one. – Sam Pryce
Read More: A Beginner's Guide to Can's Avant Garde Rock
---
25. Wire – Pink Flag
(1977; Harvest)
If punk rock can be defined by the freedom to make up your own rules, then Wire's debut album simply has to be considered at the forefront of the movement. Many of the conventions Pink Flag broke weren't broken for the first time, but it was the manner with which it broke so many in one fell swoop that made it a landmark. With its raw energy and rapidly shifting dynamics and pacing, it took typical rock structures and condensed them into 21 brief tracks—something revolutionary at the time—rippling with explosive attitude. An album that still feels inventive when listened to today, the dirty guitar riffs are both catchy and gritty, clearly influential in everything from early '90s grunge to the post-punk revival of the turn of the millennium (see "Three Girl Rhumba"). The same can be said for the brief power-chorus eruptions in the likes of "Brazil" and "Surgeon's Girl" and littered throughout that would just as seamlessly slot into the Britpop boom. Few records and fewer debuts were quite as unique or left quite as lasting an impression as Pink Flag. They mightn't share the household name status of some of their contemporaries, but many a rock band who've made music over the years can trace their influences back to Wire, even if they don't know it. – William Lewis
Listen/Buy: Spotify | Turntable Lab (vinyl)
---
24. David Bowie – Hunky Dory
(1971; RCA)
David Jones, a struggling singer and songwriter attempting to get his career off the ground and be taken seriously as an artist after novelties such as "The Laughing Gnome," finally achieved liftoff with a new name and a hit song in 1969's "Space Oddity." A year later, he adopted a heavier sound that would ultimately become the gateway to the glam-rock that he'd soon become synonymous with on The Man Who Sold The World. And in 1971, he unveiled his first true masterpiece, Hunky Dory. An art pop album infused with equal parts whimsy and grandeur, Hunky Dory presented Bowie to the world as a musical force, one with the ability to bridge the past and the future, commercialism with abstraction. Fittingly the album begins with "Changes," in hindsight a clever symbolic statement for one's own artistic transformation, but it's what follows that shows the breadth and depth of Bowie's artistic triumph: the sassy Velvets tribute "Queen Bitch," the epic orchestral pop of "Quicksand" and "The Bewlay Brothers." And most of all, "Life on Mars?", a breathtakingly disillusioned piece of surrealism that depicts police brutality as entertainment, Mickey Mouse as a dried-up sow and the general sense that the most plentiful thing reality has on offer is disappointment. But "Life on Mars?", like the other 10 songs on its tracklist and dozens upon dozens since, offer escape via interplanetary transmission. Bowie operated on such an untouchable level for so much of his career that it became something of a myth that he beamed down from another plane, himself. The truth of Hunky Dory is that amid all of its cleverness, grandeur and vision, Bowie's transcendence came about through making music on his most deeply affecting level. – Jeff Terich
Read More: Celebrate the Catalog—David Bowie
---
23. Gang of Four – Entertainment!
(1979; EMI)
When listening back to the post-punk classic Entertainment!, it becomes clear just how massive Gang of Four's influence was on the bands that came after. The half-spoken, half-shouted lyrics, the twitchy rhythms and angular melodies, Andy Gill's spare, pointillistic guitar-playing—all continue to be emulated by upstart indie bands the world over. But Gang of Four's subversive blend of punk, funk, reggae and dub is truly their own. Created amongst a volatile social and political climate, aggravated by the decline of the UK punk scene and the rise of Thatcherism, Entertainment! is also unashamedly intellectual, steeped in Marxist and Situationist theory. Jon King's combative, leftist lyrics deconstruct subjects such as war, terrorism, sex, history and capitalism with angst, wit and candor. – Sam Pryce
---
22. Elvis Costello and the Attractions – This Year's Model
(1978; Radar)
Fuck a sophomore slump. Elvis Costello's first album with The Attractions doesn't deliver on the promise of My Aim is True, or even double down on it. Rather, moving from the pleasantries of his first backing band Clover to Pete Thomas' rumbling drums and Steve Nieve's wheedling organ creates a whole new aesthetic for Costello's nerdy neuroses. Sexually charged wordplay runs rampant throughout This Year's Model, even as his pursuit of happiness is frustrated by his own immaturity ("No Action," "Pump It Up") or that of a partner ("Lipstick Vogue," "Hand in Hand"). But he's also not so insular that he doesn't recognize issues beyond his imperial bedroom, in particular fascism and the dark side of fame. With the guiding hands of Nick Lowe in the studio and the voice of Dave Edmunds still ringing in his ears from the start of his career, Elvis Costello fills the relentless pub rock of This Year's Model with punk anger and mod style. – Adam Blyweiss
---
21. Television – Marquee Moon
(1977; Elektra)
Perhaps the most important album born of the New York/CBGB punk movement of the late '70s, Television's eight-track debut Marquee Moon cut through the excess and stadium-rock cliché that had dominated the decade's airwaves and took guitar music to newer, giddier heights. Tom Verlaine showcased his skills as songwriter and guitarist, alongside Richard Lloyd, with a handful of beautifully crafted melodies that seemed a world away from the aggressive noise of the punk scene they came from. They let go of the restrictions of punk rock in favor of a more freeform, jazz-inflected approach, with impassioned yelps and searing guitars that ushered in the beginnings of American post-punk. Dissonance and rhythmic spoken word remain as hangovers of their punk days, but the dextrous guitar solos and arty-farty influences signal the album's singular complexity. Television never quite managed to replicate the success of their debut, which is only a testament to just how special an album it is. – Sam Pryce
Listen/Buy: Spotify | Turntable Lab (vinyl)
---
20. Brian Eno – Another Green World
(1975; Island)
I have a theory that Brian Eno is more influential than The Beatles. This is not to say that screaming young fans would have come down with Enomania in a world without the Fab Four. But when you look at the vastness of his work as a musician (or, as he calls himself, "non-musician") and producer, and at the constellation of collaborators—David Bowie, Talking Heads, U2—Eno's artistic gravitational pull is immense. The sun at the center of this galaxy is Another Green World. Much has been made of how Eno "invented" ambient music, a genre that consists not of songs but soundscapes—instrumentals that you do not listen to so much as wander through like a morning fog. Another Green World's genius lies in how it is both at once. On the five pieces where Eno is singing—the ones most recognizable as "songs"—the lyrics are impersonal and impressionistic ("All the words float in sequence / No one knows what they mean / Everyone just ignores them," he chants on "Sky Saw"), the vocals themselves becoming just another instrument in the mix. Even the guitars sound unlike guitars, and are given bizarre names: snake guitar, wimshurst guitar, castanet guitar. Just as the paintings in Super Mario 64 served as portals to faraway lands, each composition on Another Green World feels like…well, another world unto itself: the alien doo-wop of "I'll Come Running," the meditative serenity of "Becalmed," the ion-splitting electricity of "St. Elmo's Fire." Forty-four years later, there's still little that sounds like Another Green World, in Eno's universe or our own. – Jacob Nierenberg
Read More: Hall of Fame—Brian Eno's Another Green World
---
19. Fela Kuti & Africa 70 – Zombie
(1977; Celluloid)
We can fool ourselves into thinking that times of great political discord in the U.S. will bring about some new renaissance in punk rock, but the truth is that most of us probably can't even remember a time when music was actually considered dangerous. To do so you'd have to travel back to Brazil in the '60s, Chile in the early '70s, or—as was the case for much of the 1970s—Nigeria. Fela Ransome Kuti, born in Nigeria before attending university in London and starting his career there (and subsequently making a fan of Cream's Ginger Baker), made a career of turning music into activism, frequently criticizing the Nigerian government and, on Zombie, the military in particular. On the title track, among the most accessible and funkiest of Kuti's epic Afrobeat anthems, Fela uses a military-like chant to mock the oppressive regime: "Attention! Double up! Fall In! Fall out! Fall down! Get ready!" The Nigerian people loved it; the military didn't take so well to it, and in retaliation they raided the Kalakuta Republic, Kuti's home and recording studio, burning his equipment and master tapes and killing his mother. It's one of the darkest chapters of Kuti's career, a violent and unjustified response to something Twitter trolls would likely take for granted. But Kuti still had the final word—he had his mother's coffin delivered to the government, as documented in his later album "Coffin For Head of State." And Zombie, itself, endures as a hypnotic, intense and deeply grooving piece of essential Afrobeat. – Jeff Terich
---
18. Black Sabbath – Paranoid
(1970; Vertigo)
Heavy metal—as a style, a sound, a concept—existed for only a couple of years before being perfected. There's a chicken-egg debate that continues after 50 years over its point of origin, whether via The Beatles' "Helter Skelter," Steppenwolff's "Born to be Wild" or Blue Cheer's take on "Summertime Blues," but there's no debate to be had over heavy metal's flagship band, and that band is Black Sabbath. Just four months after delivering a monster debut of haunted, thunderous, bluesy rock 'n' roll with their eerie self-titled debut, the Birmingham, UK band rushed back into the studio with an unfinished set of songs infused with darkness, the occult, and a hangover of disaffection from the '60s that, in the end, became their most iconic.
Paranoid is the river from which all heavy music flows, as much a driver of the sound of later metal giants such as Iron Maiden and Judas Priest as it was for hardcore titans like Black Flag. It rips and it roars and it creeps and it commands, licensed exhaustively for everything from Guitar Hero to Iron Man (a little on the nose, but we'll allow it), Paranoid never loses its bite or its novelty. And that's due entirely to the strength of the songs, from the spontaneous psych explosion of the title track to the cosmic dirge "Planet Caravan" and the titanic air-raid siren opening of "War Pigs," arguably the band's best song and one of the most powerful anti-war anthems ever written. And some people still believe metal's not supposed to be "political" after all this time. Here's the remedial course. – Jeff Terich
---
17. Stevie Wonder – Songs in the Key of Life
(1976; Tamla)
Songs in the Key of Life should have been a disaster. After an unprecedented run of critical and commercial success with his last four albums, he found himself the subject of a bidding war. Ultimately, Motown were able to keep their cash cow, but surrendered complete artistic control and unlimited resources to him. Scheduled release dates came and went, it wasn't long before two full years had passed. Rumours of a double album were eventually confirmed. All signs pointed to a bloated, self-indulgent backslapathon, overstuffed with ideas that had got fat on Berry Gordy's
riches.
Not a bit of it. Over 105 minutes, Wonder covers the past, present and future, both of his own existence and of the music that he loves. It is an eye-wateringly ambitious endeavour, but driven by his passion and burgeoning spirituality and finally unencumbered by the corporate restrictions that he had grown up with during the 1960s, this was the glorious moment that the incomparable artist finally fulfilled his potential. From the broken fragility of "If It's Magic" to the maximal triumph of "As," the multilingual pan-musical inclusiveness of "Ngiculela – Es Una Historia – I Am Singing" to the intimately personal "Love's in Need of Love Today," there is no limit to the album's horizons. Remarkably, he was still only in his mid-20s and sadly such heights were never scaled again, but in one galactic statement, he communicated enough for a lifetime.- Max Pilley
---
16. Sly and the Family Stone – There's A Riot Goin' On
(1971; Epic)
This album is a conversation. With America, and with Black history, and with the larger world, of course, but more literally: the title of this record is an answer to a question. The story goes that Sly heard Marvin Gaye's What's Going On—originally a statement—and offered this record as an answer. Two years rushed by between Riot and the band's last record, Stand!, and in that time, Sly soured on pop music and on the state of the nation; the world was ugly, and his music needed to be ugly too. Riot is irresistible—immersive, bugged-out, defined by its grooves—but it doesn't sound like it's meant to draw the listener in. The mix is muddy, dusty, mid-heavy, purposefully messy, pushing mistakes out of the margins and into the spotlight, leaving everything serrated. And the tone matches the content: Sly uses his crooked podium to decry injustice, invoke police brutality and the crooked world, and make nihilism funky. Riot shows us that when you can't piece through the chaos around you, you can always make your own. – Ben Dickerson
---
15. The Who – Who's Next
(1971; Track)
The Who were rock and roll's secret dichotomy. Even as they produced rousing work that rallied the fan base, guitarist-songwriter Pete Townshend cunningly wrote the style's alternate history as a dialectic, identifying Shakespearean motivations in performers and fans too preoccupied with the brown acid to notice. On The Who Sell Out and Tommy, Townshend relied on the structures of the concept album and the rock opera to support his points. On Who's Next—which started out as a conceptual work from which Townshend salvaged parts—the songs were all the structure he needed. The album's heart deals with personal inquest in refuge from the madding crowd: the plaintive love wish of "Bargain," the saddened renewal of "The Song Is Over" and "Gettin' in Tune," the breakdown of "Behind Blue Eyes." Even John Entwistle's "My Wife" fits the narrative. But the album's bookends threw down a challenge for the hungover insurgents of Drop City. "Baba O'Riley" saw eternal youth as its own trap, a blissfully unaware bandwagon that couldn't see its ceiling. The angry, conflicted "Won't Get Fooled Again" is an acknowledgement that flower power left some items unaddressed, and the only reasonable responses to its failure are Townshend's obdurate synths, Keith Moon's sputtering drums and Roger Daltrey's incensed scream. Ennui and danger lurked beneath the slaphappy fluorescence, and Who's Next ensured—or tried to, anyway — that the Me Decade wouldn't forget it. – Paul Pearson
---
14. Bruce Springsteen – Born to Run
(1975; Columbia)
This is not the best album the Boss would release in the 1970s (you know which one is, and I ain't talking about Greetings, or The Wild, The Innocent…). But it's definitely the best-known, the best-loved and can reasonably be argued as the most capital-i Important record of Springsteen's golden age. Born to Run is a produced-within-an-inch-of-its-life album that somehow sounds thoroughly spontaneous, an ode to teenage rebellion that's painfully aware of such a stance's futility, a collection of elaborate rock 'n' roll greaser fables that disguise crime stories and nightmares.
The leap Bruce Springsteen made from his previous work to this album is Monument Valley-sized: replacing freewheeling beatnik tunes with complex rockabilly- and R&B-indebted songs that are both diamond-sharp and operatic in scope. The title track will likely define Springsteen forever (whether it should is debatable; that's a discussion for another day). It's a whirlwind trip around a whole universe in three-and-a-half heartstopping minutes.
But so are "Night" and "She's the One." So is "Backstreets," Springsteen's emotionally raw ode to days spent with his best friend Terry McGovern. "Meeting Across the River" is a low-level crime film in miniature, like some impromptu but perfect collaboration between Elmore Leonard and Jim Jarmusch. But Born to Run's bookends are what perfectly epitomize this intense journey: "Thunder Road" is one of modern music's greatest love stories, while "Jungleland" turns the inside baseball of bands hustling to get discovered into a Homeric epic. (Also, unlike many '70s prog wankfests, it earns every second of its runtime.) Springsteen is, of course, much more than Born to Run, but it's hard to think of a better entry point to his discography. – Liam Green
Listen/Buy: Spotify | Turntable Lab (vinyl)
---
13. David Bowie – Station to Station
(1976; RCA)
Most commonly, the go-to Bowie record for people is Ziggy Stardust. For those a bit more in the know with underground music, it's Low. And yet by and large for those who are deep into Bowie's canon, it's this record, Station to Station, that people grab for. This esteem was even shown by the Bowie camp when, on the eve of the now-mandatory deluxe remaster/reissue box set treatment for his body of work, it was this record that kicked off the process and not either of those other two. There are a lot of reasons for this, but the easiest summary is that Station to Station is the thesis of Bowie's work. Sure, he would become much more explicitly experimental in his later '70s records and prior to this he had more explicit pop, funk and soul aspects. But the entire premise of Station to Station, a premise elaborated on by the whole of his following career once he exited that purely experimental stage, was to provide a fusion of the two. Even his final record Blackstar can be seen most keenly as a mirror to this one. The Rosetta stone to David Bowie's incredible body of work. – Langdon Hickman
Hall of Fame: David Bowie's Station to Station
---
12. Led Zeppelin – IV
(1971; Atlantic)
Yes, the is the album with that song on it. But even if it didn't exist, the other seven here would be more than enough to justify its place as one of the greatest of the decade. In fact, you can also take the other Camaro classics, "Rock and Roll" and "Black Dog" off it and have an enduring classic. When I introduced my 9-year-old daughter to Zep's biggest album, I did not play her the calling card FM radio ran into the ground. I played her "When the Levee Breaks," which has the most powerful drum sound ever recorded, taking a blues classic and giving it a dark sensual throb. It also has one of the best vocals Robert Plant ever recorded, for that matter. The best ballad on this album is arguably "Going to California" and not the hedgerow bustler, more of a folk song than a mullet burner, with its share of interesting guitar playing from Jimmy Page. Led Zeppelin's IV has been in my collection for 36 years, and "The Battle of Evermore" and, hell, the other seven songs—even that one—sound just as good to me as when I first heard them. – Wil Lewellyn
---
11. Miles Davis – Bitches Brew
(1970; Columbia)
Rarely has a discography felt as much like a mad scramble to keep up with a restlessly frantic creative evolution as that of Miles Davis between 1965 and 1974. Twelve albums in nine years, many of them doubles, all of them seemingly one great leap beyond its predecessor. When blessed with hindsight, one can hear the pieces come together logically, almost naturally—from the electric post-bop of Miles in the Sky to the more atmospheric vibes of Filles de Kilimanjaro to the eventual jazz-fusion breakthrough of 1969's landmark In a Silent Way. Yet Bitches Brew was Miles' gateway toward rock and psychedelia as treated to an improvisational session featuring 14 of jazz's most dynamic players: Herbie Hancock, Chick Corea, Larry Young, Wayne Shorter, John McLaughlin—you get the idea. Calling it "bold" understates the sheer electricity—literally and figuratively—that comes alive in these sessions, turning 20-minute groove sessions into absolute heaters, cut and spliced back together with a newfound interest in tape edits, but stretching into spiritual transcendence like Indian ragas. The only album of its kind in 1970, save for the hints of what was to come in Davis' prior releases, Bitches Brew broke open entirely new ways of hearing and playing jazz. The cover art says "Directions in Music by Miles Davis," but only he knew for sure where he was going. – Jeff Terich
Listen/Buy: Spotify | Turntable Lab (vinyl)
Read More: A History of Jazz Fusion in 30 Essential Albums
---
10. Talking Heads – Fear of Music
(1979; Sire)
Talking Heads is a funk band. No matter what anyone says, they are a funk band at heart. Each song on Fear of Music is a jam and each song is full of that undefinable thing we call funk. If Fear of Music is scattershot, it's only because it's the vision of a band who is suddenly at the height of their powers. We're listening to Talking Heads try out everything they can and then react in glee when it all miraculously works. While that neat little trick (that you can put the words "Fear of" in front of almost every song title here; "Fear of I Zimbra" doesn't make much sense, huh?) people so often talk about is most certainly made up, the idea of paranoia runs hot throughout this record. From spies to cities to air, David Byrne can never seem to trust anything. Filtered through his eyes, the world is a dangerous place, one that you dance through until you die. – Ben Cohn
Read More: Hall of Fame—Talking Heads' Fear of Music
---
9. David Bowie – Low
(1977; RCA)
It took a litany of concurrent events in the life of David Bowie to produce a record like Low. His LA period had come to a very messy end; his move to a flatshare in Berlin with Iggy Pop exposed him to Harmonia, Tangerine Dream and Neu!; his discarded score ideas for The Man Who Fell To Earth had shifted his writing into a more experimental, atmospheric realm; he met Brian Eno shortly after falling in love with his Discreet Music album; even his own last album, Station to Station, had seen Bowie tampering with synthesizers and hypnotic rhythms. It's easy in hindsight to see how something as bold as Low could have been the end result of so many colliding influences, but it was still too much of a jolt for many contemporary critics and fans.
These days, of course, Low is the connoisseur's choice for favorite Bowie album, and for good reason. Its first side is a collection of shards and shrapnel: disjointed, spiky pop songs that channel Bowie's legendary flair for a tune with his newfound cynicism and battle scars (the one sparkling exception is "Sound and Vision," a studio masterpiece to rival any of its age). Side two is the highly discussed 'ambient suite', a beguiling, spectral series of compositions that presage an uncountable number of modern subgenres. The melody line of "Warszawa" alone makes Low one of the best albums of the 1970s. In one move, Bowie (with Eno and Tony Visconti) mastered a barely-formed musical style, just the first of three masterpieces he would craft in 1977 alone. – Max Pilley
Read More: A guide to David Bowie's Berlin
---
8. Joni Mitchell – Blue
(1971; Reprise)
Surely one of the most supreme achievements in the history of songwriting, Joni Mitchell's Blue provided a sublime template for a decade of sensational singer-songwriter albums. But none of them could quite measure up to the soaring highs and crushing lows of Blue, which still gives chills almost 50 years after its release. Soul-baring, confessional lyrics are matched by a crystalline voice, accompanied only by the spare sonic textures of acoustic guitar, piano and dulcimer. Listen to the way that Mitchell sings the first notes of the title track, twisting and bending the word 'blue' across an octave or two with astonishing ease. The breathtaking piano ballad "River," perhaps the saddest Christmas song ever composed, begins with a fractured excerpt of "Jingle Bells" and impressionistic observations of the holiday season. And yet none of it can cure the loneliness, the heartache and the yearning to get away from it all. The album encapsulates not only a personal sense of loss and disillusionment, but also one felt universally by a generation at the end of the 1960s. – Sam Pryce
Listen: Tidal
Read More: A Little Less Lonely—Joni Mitchell's Blue at 50
---
7. Stevie Wonder – Innervisions
(1973; Tamla/Motown)
Stevie Wonder did not need sight to see America, and to see through it. Like his Motown compatriot Marvin Gaye before him and Hanif Abdurraqib after him, Wonder saw his country ravaged by inequality and injustice, and saw his people bearing most of the burden. Innervisions is his What's Going On, his They Can't Kill Us Until They Kill Us, his plea to America to fix what it broke while coming to terms with the fact that it never would. As a Black man of God, Wonder searched for heaven in America, only to see hell everywhere he looked. He saw junkies on the street, getting high but not high enough to find Jesus ("Jesus Children of America"). He saw politicians swindling the people who put them in power ("He's Misstra Know-It-All"). And he saw desperate people trying to make a living, only to be ground down by poverty and racism ("Living for the City"). The closest he comes to transcendence is on "Higher Ground," a swaggering tale of reincarnation. Still, it's the contemplative, flickering "Visions" that serves as Innervision's inner light. "I am not one who make believes," Wonder sings, "I know that leaves are green / They only turn to brown when autumn comes around," less a statement of fact than an acknowledgement of his inability to change it. We may not be much closer today to the vision of America in Wonder's mind, but the America he saw on Innervisions remains as truthful and soulful as the day he committed it to tape. – Jacob Nierenberg
Listen/Buy: Spotify | Merchbar (vinyl)
---
6. Marvin Gaye – What's Going On
(1971; Motown)
No one will ever accuse Berry Gordy of being a sensitive man. He ran Motown like an R&B processing plant, and plenty of its artistic triumphs occurred in spite of him. So the now-infamous tale of Gordy telling Marvin Gaye that the rough mix of "What's Going On" was "the worst song I ever heard" makes sense, even if that legendary tune's massive appeal seems obvious in retrospect.
What's Going On is a deeply sad album, its forlornly elegant, Afrobeat-tinged soul entirely appropriate to the woebegone days of the early 1970s. The tracks flow so seamlessly into one another that you don't immediately register how bleak the whole picture is. Just as you start processing how devastating the apathetic dope fiend narrative of "Flyin' High (In the Friendly Sky)" is, the record has moved on to explorations of mistreated children, the impending death of the environment, black organized crime and the drug trade. If you haven't heard What's Going On in a while, I can hardly think of a better time to revisit it than our current political moment, in which "Mercy Mercy Me (The Ecology)," "Inner City Blues (Make Me Wanna Holler)" and "What's Happening Brother" all seem timely as ever. – Liam Green
Listen/Buy: Spotify | Turntable Lab (vinyl)
---
5. Joy Division – Unknown Pleasures
(1979; Factory)
The 1970s were largely not a pleasant era, but Joy Division's England was not a generous place and the lead-up to this album's release a most unkind time. In short order the band that inspired them—Sex Pistols—talk-showed their way off of EMI, had their debut released on Virgin, imploded in the United States, and saw their guitarist Sid Vicious die. English inflation advanced, and postwar unemployment peaked. The Yorkshire Ripper and the National Front terrorized citizens. Firefighters, bakers, the BBC and truck drivers all hit picket lines presaging the public workers' strike of 1979 and Conservative Margaret Thatcher's election as Prime Minister.
The fresh face of post-punk to come encountered tension at best, darkness at worst in these moments. Ian Curtis was a husband with a wandering eye and a father possibly too young, a corporate and public-servant drone in the shadow of the Winter of Discontent, debilitated by illness, and thrust into artistic promise. Thatcher's victory fit in between the band's recording and release of Unknown Pleasures. The album feels like they, and Curtis in particular, saw their depressive recent past—record label and critical success notwithstanding—stretch into a foreboding vision of the near future.
They made music to match that vision, with producer Martin Hannett manipulating it to sound like dub recorded in a Velvet Underground studio. (As if The Police cornered the market on "white reggae," anyway.) "A loaded gun won't set you free/So you say," Curtis opines on "New Dawn Fades." "Where will it end?" he asks in "Day of the Lords." Peter Hook's voice comes forward to join his rubberband bass on the punk nihilism of "Interzone." Paired throughout with the distant, despairing noises of Stephen Morris and Bernard Sumner, the words of Unknown Pleasures document disgust with one's surroundings and, at their most emotionally extreme, a willingness to leave that setting behind, costs be damned. – Adam Blyweiss
Listen/Buy: Spotify | Turntable Lab (vinyl)
Read More: Treble 100: Joy Division's Unknown Pleasures
---
4. David Bowie – The Rise and Fall of Ziggy Stardust and the Spiders from Mars
(1972; RCA)
Becoming Ziggy Stardust was a feint. Bowie was always transforming himself. It was the changing that defined him, all his personas and affectations representing not reinvention but a shift of the lens, a different part of him exposed. Ziggy was Bowie's first and most alluring transformation, a self-declaration of otherness, otherworldliness, stardom—pushing himself further away to draw the listener closer. It also helped that Rise and Fall is basically a perfect record. The depth of detail—the half-finished milkshakes in "Five Years"; the quick allusions to extraterrestrial characters; the yelping, full-throated self-possession of Bowie and the genderless, formless shapes of his narrators. And of course, there's the sound, the hugeness of Bowie's and Mick Ronson's band: the way the drums conjure thunder on "It Ain't Easy," the highway-rumble-strip throttle of "Suffragette City," the stutter-step percussion of "Soul Love." Anchoring Bowie's fantasias to the serrated glam of the band's arrangements turns them into high drama. The album starts with a threat—"five years, that's all we got." But it ends with a promise: "I'll help you with the pain/you're not alone." If the world is ending, this was an invitation into a bigger world, all Bowie's own. – Ben Dickerson
Listen/Buy: Spotify | Merchbar (vinyl)
---
3. Fleetwood Mac – Rumours
(1977; Warner Bros.)
The most striking thing about a quick revisit to Rumours is comfortably it fits into indie music culture today, from the hipster fashions of the album cover to the harmonized folk-rock melodies and mid-tempo acoustic momentum. Whether that says more about the prescience of Fleetwood Mac and their magnum-opus or the dearth of creativity in the modern culture of nostalgia remains unclear, but it leads to something even more striking. That, were it released with all that's come and gone in the last 15 years, it'd still hands down be a better album than all of them. The hits were never in question, show me someone who can't get into "Don't Stop" or "Go Your Own Way" and I'll show you a liar or a fool. But it's what fleshes the rest of the record out that truly makes it a masterpiece. "Songbird" is Christine McVie at her stunning and moving best, while none of the fingerpicked ditties Fleet Foxes released can hold a candle to "Never Going Back Again." Rumours swaggers through genres with effortless ease, a collection of masterful songwriters at the top of their game. Glorious fun on the surface but surging with anguish underneath, anthemic but handled with gentle restraint; it's a masterclass in sincere songwriting. Truly classic. – William Lewis
Listen/Buy: Spotify | Turntable Lab (vinyl)
---
2. Funkadelic – Maggot Brain
(1971; Westbound)
Funkadelic have been known to ask the important questions, such as "Who Says A Funk Band Can't Play Rock?!" and "Mommy, What's a Funkadelic?" The answer to the first question, at least on Maggot Brain, is a pretty easy one: Nobody. Not a goddamn person. But the second one, well, that's something that takes a bit more explanation.
Formed in the '60s as the backing band for George Clinton's Detroit-based doo wop group The Parliaments—later spaced-out and funkafied as Parliament—Funkadelic in the early '70s came to lean much heavier on the "-adelic" part of their name, filling the pocket with soaring and otherworldly flights of acid-laced fancy without letting go of the groove. Maggot Brain, above all, proved just how deep Funkadelic could freak the funk out, riding an LSD trip into the beyond with brief forays into pop songwriting.
And about that pop songwriting—it's phenomenal. "Can You Get to That?" is immortal funk-folk of the highest order, "Hit It and Quit It" is all groove, and "Super Stupid" picks up where the late Jimi Hendrix left off (and ultimately where Rage Against the Machine would pick up the baton). Yet there's no trip that soars so high as the title track, ultimately a 10-minute guitar solo following a spoken introduction about the inevitability of World War III. On paper it seems indulgent; in practice it's the most emotionally wrenching instrumental rock song ever recorded, thanks in part to Clinton, deep into a trip, telling guitarist Eddie Hazel to play as if his mother had just died. It's a sublime piece of music, but more than that it's an introduction to a strange yet utopian (and sometimes dystopian, as on "Wars of Armageddon") world where rock and funk are just two pieces of a bigger, weirder, dirtier, deranged and maximalist picture. So, what's a Funkadelic? Just put this on, kid, and it'll all make sense. – Jeff Terich
Listen/Buy: Bandcamp | Merchbar (vinyl)
Read More: Celebrate the Catalog—The albums of Parliament-Funkadelic
---
1. The Clash – London Calling
(1979; Epic)
December 1979 was a weirdly expectant month for music. Rock could legally drink, Elvis was dead, and disco wasn't feeling so hot itself. The '80s had been fetishized as "the future" more than any other decade of the 20th century, which was probably George Orwell's fault. Punk had done its job—above and beyond really—and ideas were just emerging about how post-punk might look. But the visions didn't include many of the bigger bands most obviously defined as punk. The style seemed to hit a cul-de-sac in which only the Ramones could turn a profit (so to speak).
The Clash had already toured America with opening acts (Bo Diddley, Sam & Dave, Joe Ely) who spoke to broader bases than punk purists. So the table had been set to link punk's subtext to past rock traditions, an act that opposed just about everything punks believed they stood for. But when London Calling was released in England two weeks before the end of the decade, it had the same effect on new musical forms that Bob Dylan's mid-'60s work had on rock lyrics: It blew the palette and possibilities wide open.
It would have been one thing if Joe Strummer and Mick Jones had only adapted rock 'n' roll's early mythologies (Elvis, Chuck Berry, Gene Vincent, Link Wray, etc.) for their purposes, as they do on "Brand New Cadillac," "Jimmy Jazz," and "Hateful." But London Calling's sources were ridiculously varied. The title track and "The Right Profile" put the squeeze on bouncy Britpop; "Rudie Can't Fail," "Wrong 'Em Boyo" and "Revolution Rock" incorporated reggae; "The Card Cheat" was a sour dream cut from Phil Spector's cloth. That the Clash were able to absorb such disparate styles into their own unique sound over a span of less than 18 months is confounding.
London Calling also took apart punk's subject bent, training the Clash's magnifiers on politics of the self. Consumerism's emptiness has never been related more sadly than in the disco-fed "Lost in the Supermarket." Many of the most searing moments on the album chronicle the struggles of one person against brigands that aren't easily named, and usually come in more than one shape: glossy and blank advertisers and pushers in "Koka-Kola," cold authorities and casino dealers in "The Card Cheat," expectations and substances in "The Right Profile," paranoia and police in Paul Simonon's "The Guns of Brixton." Lessons of public policy still loom in the title cut and "Spanish Bombs," but for the most part, many of the distress calls on London Calling were coming from inside the house.
With London Calling and its wanton 1980 follow-up Sandinista!, the Clash inhaled stylistic diversity as smoothly and fully as any band since the '65-'66 Beatles. In doing so they didn't just dismantle the ramparts of dogmatic punk and finical new wave, but the entire curve of rock and roll. – Paul Pearson
Listen/Buy: Spotify | Merchbar (vinyl)
---
Support our Site—Subscribe to Our Patreon: Become one of our monthly patrons and help support an independent media resource while gaining access to exclusive content, shirts, playlists, mixtapes and more.