Robyn announces new album, Honey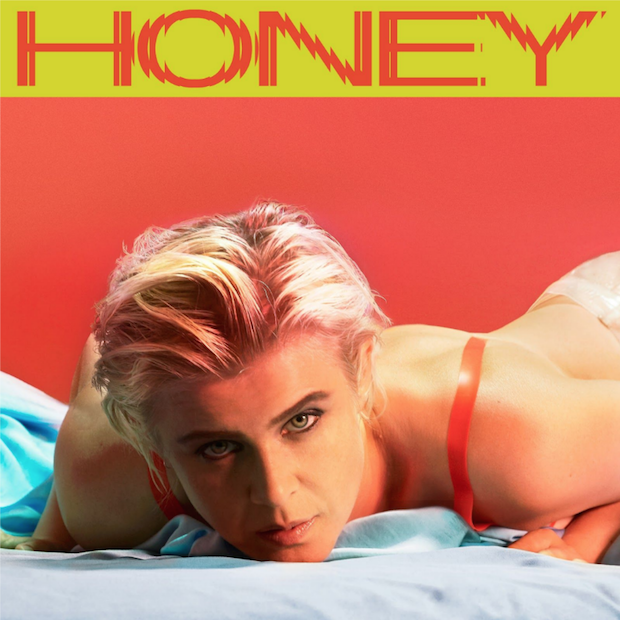 Robyn has finally announced her long-awaited follow-up to 2010's Body Talk. The new album is titled Honey, and it's due out October 26 via her label Konichiwa and Interscope. The album will feature her recent singles "Missing U" and "Honey," and features contributions from Metronomy's Joseph Mount, longtime collaborator Klas Ålund, Kindess' Adam Bainbridge, Mr. Tophat, and Zhala. In a statement, Robyn describes the album as "this sweet place, like a very soft ecstasy. Something that's so sensual, and so good. I danced a lot when I was making it. I found a sensuality and a softness that I don't think I was able to use in the same way before. Everything just became softer." The tracklist has not yet been revealed, but fans can sign up to get early access to pre-orders. Listen to "Missing U" below.
Read our Hall of Fame article on Robyn's 2010 album, Body Talk.