Roundtable: Bad reputation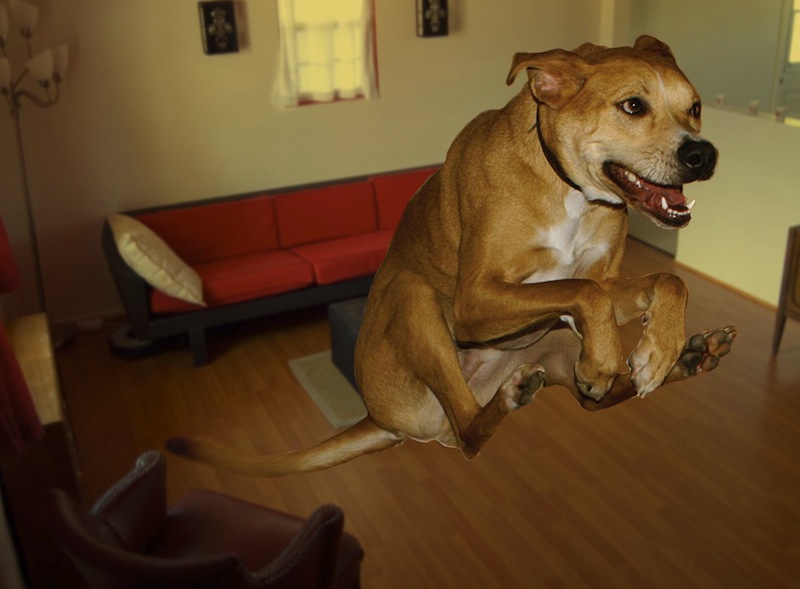 Welcome back to the roundtable, in which Treble's writers engage in a casual discussion on music, pop culture and our relation to both. Got a question for us? Feel free to send it over to [email protected] with the subject "Roundtable topic."
This week's topic: Sometimes a bad review can tarnish an album. Not every band has a spotless record, and for that matter, not every spotless record is so cut and dry. One person's 5.5 is another person's 10.0. And that's before we get into the idea of fan backlash against "sell out" albums, willfully difficult artistic periods, and the tendency for artists to go off the deep end, creatively. But just because the consensus is skewed one way doesn't mean we all agree. So that leads to our question this week: What critically panned, fan-reviled or generally maligned album do you love?
Chad Gorn: As a longtime Weezer fan, I declare their top three albums to be, in this order, Pinkerton (1996), their 1994 blue debut and…Raditude! I've had other Weezer fans call me crazy, that it's a throwaway album, but I refuse to back down. It's the frivolity and IDGAF-ness that make their seventh studio album so infectious. On Raditude, Weezer abandons their mopey, lovetorn history and embraces a party band attitude, which some may have seen as inauthentic, but the end result is success: fun, light-hearted pop songs. I suspect that history will show that Raditude will become one of those albums that Weezer fans say that they hate, but they'll sing right along when these songs pop up in concert or on a playlist.
Timothy Michalik: By 2008, My Morning Jacket had risen from lo-fi roots-rock heroes from Louisville to one of the most popular and acclaimed live acts of the decade, in many ways due to their legendary residencies at festivals such as Bonnaroo. Their two most critically praised albums, 2003's It Still Moves and 2005's Z, had placed them in a strange category: were My Morning Jacket a contender for indie royalty, the twenty-first century of psychedelic revivalists, or were they bound to be lumped in with jam-circuit bands, much like Umphrey's McGee and Widespread Panic?
The follow up to It Still Moves and Z, My Morning Jacket's Evil Urges was a critical failure, but their most commercially successful at that point. They had entered the pop-culture canon with a guest appearance on American Dad, and their 2006 live album Okonokos further proved their accessibility to everyday listeners. Still, critics mutilated every bit of Evil Urges. Jim James and company didn't really seem to mind the critical friction though, as displayed on the absurdly humorous, quasi-funk, Prince-inspired "Highly Suspicious," the gorgeous songwriting of "I'm Amazed," the late-night loving on "Thank You Too!," the lover from a distance "Librarian," lead guitarist Carl Broemel's guitar epic "Remnants," or the live-staple "Touch Me, I'm Going to Scream Pt. 2." Through and through, Evil Urges, in all of its critical misery, is a necessity in My Morning Jacket's massive discography, ten years on.
Jeff Terich: I'm not going to even bother with any false attempts at bolstering my cred. I highly enjoy the music of Jawbreaker, but I'm by no means a superfan. The scene-politics critiques in 24 Hour Revenge Therapy and abrasive, more jagged sounds of Unfun are both fantastic. But I came to those albums much, much later. Because the album that made me a Jawbreaker fan, and the one that I still think is far and away their best, is the highly divisive Dear You. And just to point out how shaky my cred is on the issue, I didn't even realize it was that divisive of an album until much later. I was 13 when it came out, and delving further into indie rock, post-hardcore and such, I immediately was blown away by the single "Fireman." But apparently it didn't go over well at first. Critics didn't necessarily pan it, but because it was released on a major label (DGC—same as Nirvana), it violated the band's statement that they'd never sell out. (Which at this point seems to have been blown wayyy out of proportion.) And yeah, it's a little different. There are several ballads. There are considerably different sounds throughout, and it's kind of a long album, so I kind of get why fans of the band's earlier records might have been taken aback by the shift. But to the extent that they were? Uh, it's a little out of hand. Brandon Stosuy told an anecdote in Pitchfork about a girlfriend who smashed a cassette copy he gave her. Likewise, I've had conversations with people that turn strangely hostile when the album comes up. (Fun fact: Being a critic means people never miss an opportunity to tell you you're wrong.) But history has been kinder to Dear You than the initial reaction suggested. The band has been playing several of the album's songs on their reunion tour. Younger generations—quite a few in the emo revival no doubt—have taken to the record more than two decades after it was released, and Treble's own resident emo scholar Brian Roesler told me he considers it a "masterpiece." It's a good album, guys. Maybe it's not the Jawbreaker album you wanted, but it's the one I needed.
Ernesto Aguilar: Pioneering Southern California rock band The Bangles offered up Byrds-style vocals and garage rock influences on their critically lauded 1982 EP, and then on All Over the Place, their 1984 debut for Columbia Records. The Bangles' Different Light represented a complete 180-degree turn into a commercial pop sound, buoyed by mega-hits like "Walk Like An Egyptian," "Walking Down Your Street," "Manic Monday" and "If She Knew What She Wants." The Bangles saw tremendous success, but would largely be ditched by their former college radio and rock base of the early 1980s. What makes Light alluring is discovering touches of the old Bangles sound, on songs like the moody "Following" and the cover of Big Star's "September Gurls." Moreover the harmonies and 1960s' influences that were the heart of the Bangles' early sound carried the day on tracks like "Return Post," "Let It Go" and even its hits. Feuding over the ascension of Susanna Hoffs amid Light's success would bring the quartet together to record Everything (which had its own pop hits and post-pop departures) before an acrimonious breakup.
Paul Pearson: I know I just discussed Neil Young's mercurial '80s output in this space a few weeks ago, but I have to reiterate my refusal to despise his generally reviled album Landing On Water. No, it's not a career high point for him, but I can't help admiring a lot of the songs on it, especially "Weight of the World," "Violent Side" and "Pressure." "Hippie Dream" is one of Young's more shocking lyrics, in which he stabs the Woodstock Generation's drifting ethics, even referencing a song by his former partners Crosby, Stills & Nash to implicate the era ("The wooden ships are a hippie dream/Capsized in excess if you know what I mean"). The electronics are a little tentative and there's a mechanic coldness throughout, but I call that an aesthetic choice. Also, the infuriatingly underrated Steve Jordan cracks drums on the record. I'll be in the holding cell if you need me.