Watch Run the Jewels' animated video for "yankee and the brave (ep. 4)"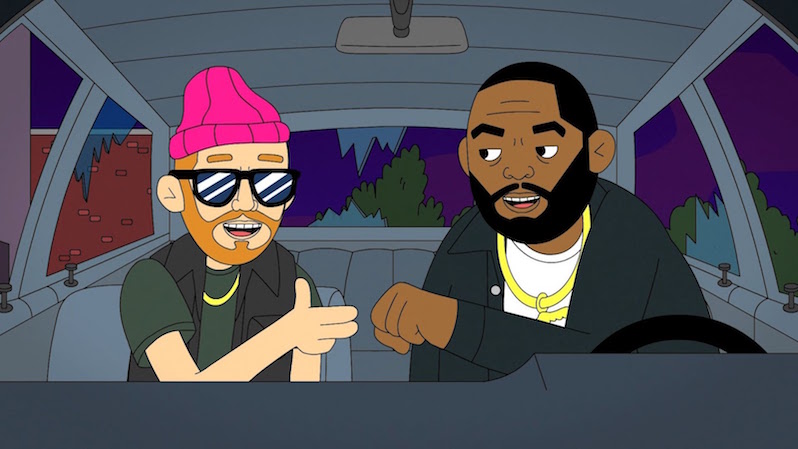 Run the Jewels have just shared another new video from their latest album, RTJ4. In the new clip for "yankee and the brave (ep. 4)", directed by Sean Solomon with animation by Titmouse, Killer Mike and El-P are depicted as weed-smoking cartoon outlaws on the run from fascist robot police. They lead the evil cyborgs on a high-speed chase that ends up with a standoff in a convenience store called Twelve Thirteen (get it?). It's a tense but fun saga of two of the baddest rappers in the game in cartoon form. Watch it below.
Run the Jewels also recently performed their new album in its entirety via Adult Swim, and you can watch the performance in full.
Run the Jewels' new album RTJ4 is featured on our list of the 33 Best Albums of 2020 So Far.