Watch Ryan Adams report the weather on Denver 7 news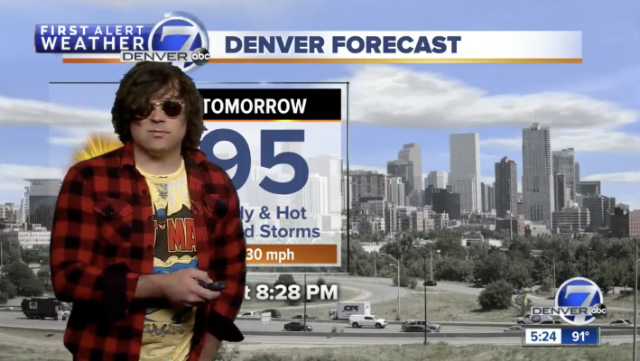 Ryan Adams has a headlining show Thursday night at Colorado's Red Rocks Amphitheatre, and he's been doing some unexpected promotion (sort of) by making some appearances on local Denver media. Last month, he wrote a new song called "105.5 The Colorado Sound" for KJAC, an adult-album-alternative radio station. And then, this week, he wrote a new jingle for Denver's local ABC affiliate, Denver 7. His next piece of publicity? Doing the weather! Adams made an appearance as guest weatherman, explaining that the movie Twister got him interested in weather. "This is exactly as weird as I thought it would be," he says, and his lyrics make an appearance on the green screen. It's a weird and hilarious and you can watch the whole thing below.
Ryan Adams' most recent album is 2017's Prisoner.
Ryan Adams' "Oh My Sweet Carolina," with Emmylou Harris, is on our list of 10 Essential Duets.