S. Carey : Range of Light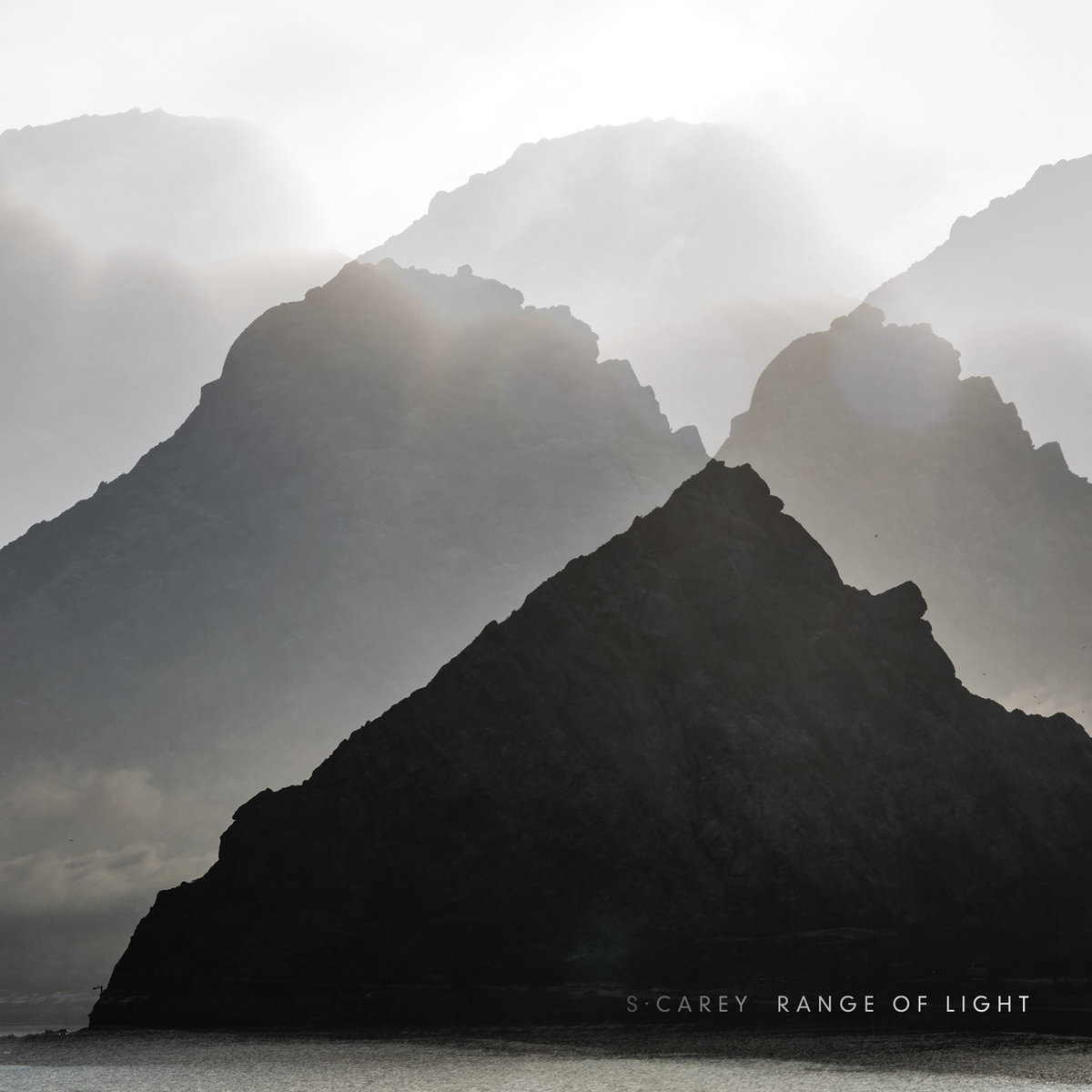 One spin from S. Carey's new offering, Range of Light, and a complex, layered, work of art unfolds that meanders somewhere between shadow and sun. Christened after John Muir's name for the Sierra Nevada mountain range, Carey's follow-up to 2010's All We Grow pulls off a sophomore album continues his progression as a songwriter with an ear to the natural world.
It begins on the highest possible note, holding nothing back, stripping bare Carey's most personal thoughts with "Glass/Film." There's something confessional and private about the track, yet confident in delivery, which prevents any unease we might have as listeners: "In the glass / see your face / I know this place / I've called the case / I was made for this / I was tamed by this." Though it's most likely named after composer Philip Glass, it's hard not to speculate as to whether the moment Carey has captured is related to his becoming a father over the course of the composition of Range of Light. Careful percussion creates a satisfying, complex echo-like chamber as sounds seem to bounce off of each other. Layered instruments and vocals combine as though to signify an awakening. Reverb-laden, wordless chants give the sensation of moving through the labyrinths of some holy cathedral, perhaps the natural cathedrals of the Sierra Nevada—hearkening back to the album title. But this is a transformative story, it seems, and whatever Carey has in mind, the work will speak to audiences on a satisfying, individual level that allows them to insert themselves into the shoes of that narrator on his figurative stroll through towering monuments where disembodied voices and pounding drums capture the internal alteration recorded here.
The complexity and frenzy of tracks like "Crown the Pines" and "Fleeting Light" reflect the kind of talent seen in an artist like Sufjan Stevens, but despite being part of Bon Iver's live act, S. Carey has carved a musical niche all his own. While there are similarities between his style and that of Bon Iver, the depth and vulnerability in S. Carey's work belongs to him alone. In "Alpenglow," nature reflects not just in the title and the lyrics, but there's also the merging of Carey's admiration and love for nature with that for a woman. "We were walking in the year's first snow / Hushed white in alpenglow / We lay we lay we lay / all day," leads naturally to "I was wondering if you'd be my wife / be the compass in my rugged life." Sung in hushed, sincere tones that signal reverence for all the things he clearly treasures, his fragile whispers are held aloft on the urgent chords of a piano. There is something brittle and bare about his request like that first snow of winter.
The scope of Range of Light is particularly satisfying. Each song could be S. Carey at his best — none of the material here feels half-assed or doomed to be designated as filler. Because there are certain tracks that effortlessly rest on their laurels as the best of Range of Light, other songs seem to lack that extra push. But this is a function of achieving greatness and not a mistake or artistic laziness. What "Glass/Film" foreshadows, tracks like "Creaking," "Alpenglow," "Fleeting Light," and "Neverending Fountain" deliver.
Range of Light closes on an urgent, waterfall of sound constructed by "Neverending Fountain." It leaves with us another promise: this is only the beginning. S. Carey is as much a student of the natural world as he is of art and music. His muse is not just the human relationships that inform and expand his perception, but also the slow process of time upon the the face of a monument like Yosemite's half-dome ("Dome"). The question is: where will S. Carey take us next? Range of Light is such a perfect blend of human love and love of nature that I can only think that Carey's hero John Muir and, I don't know, say, Dr. Seuss' The Lorax, would all be proud. Very proud, indeed.
---
Label: Jagjaguwar
Year: 2014
---
Similar Albums: