It's still not quite clear whether dubstep's fluid sonic nature is a blessing or a curse. It regularly falls back onto its grime and garage roots (just ask Wiley and The Bug); the cooing soul Burial employed has pushed the music toward witch house (just ask How to Dress Well); its simple underpinnings are easily reproduced elsewhere (just ask Modeselektor). In this age where technology forces everything and everybody to mature much faster, the evolution of this musical genre is as thrilling as it is confusing.
After showing his prowess remixing the likes of Tinie Tempah and M.I.A., and teasing expectations with his own Step in Shadows EP last year, masked British producer SBTRKT re-ups with the Young Turks label to put out his first full-length. This self-titled bow shares much common ground with witch house, but that's only because it pulls together elements found in other genres to regularly reproduce the sonic formula.
"Trials of the Past" especially threatens to be part two of James Blake's "The Wilhelm Scream," while "Hold On" apes his scene-setting: "You're giving me the coldest stare / Like you don't even know I'm here / Why don't we turn the leaf / Why don't we turn the." SBTRKT's wavering tenor vocals on tracks like "Heatwave" eerily mirror new quiet stormers like Blake, Drake and Jamie Lidell. Other songs like "Never Never" employ the kind of thumb piano sounds Aphex Twin fell in love with on Drukqs.
Yet for all of the (successful) attempts at coattail riding, there's enough variety here to suggest SBTRKT has significant skill at turning knobs to produce sound bent to his whims as necessary. "Sanctuary" features double-time shuffling percussion and staccato keys yanking the track to the most upbeat of dubstep dancefloors. Female vocals from the likes of Little Dragon add heft to "Right Thing to Do" and the spacious hip-hop synths of "Wildfire." "Pharaohs" and "Ready Set Loop" offer cracked techno takes, and "Something Goes Right" is a choppy garage throwback.
SBTRKT's efforts thankfully stay on the right side of that fine line where the processes of electronic music could look embarrassingly easy, and the final results could sound generic and interchangeable. In a year when James Blake's doing everything he can to be dubstep's spokesman, it appears that SBTRKT is the genre's everyman.
Similar Albums:
James Blake – James Blake
How to Dress Well – Love Remains
µ-Ziq – Lunatic Harness
Stream: SBTRKT – "Wildfire (feat. Little Dragon)"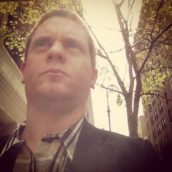 Adam Blyweiss
Adam Blyweiss is associate editor of Treble. A graphic designer and design teacher by trade, Adam has written about music since his 1990s college days and been published at MXDWN and e|i magazine. Based in Philadelphia, Adam has also DJ'd for terrestrial and streaming radio from WXPN and WKDU.