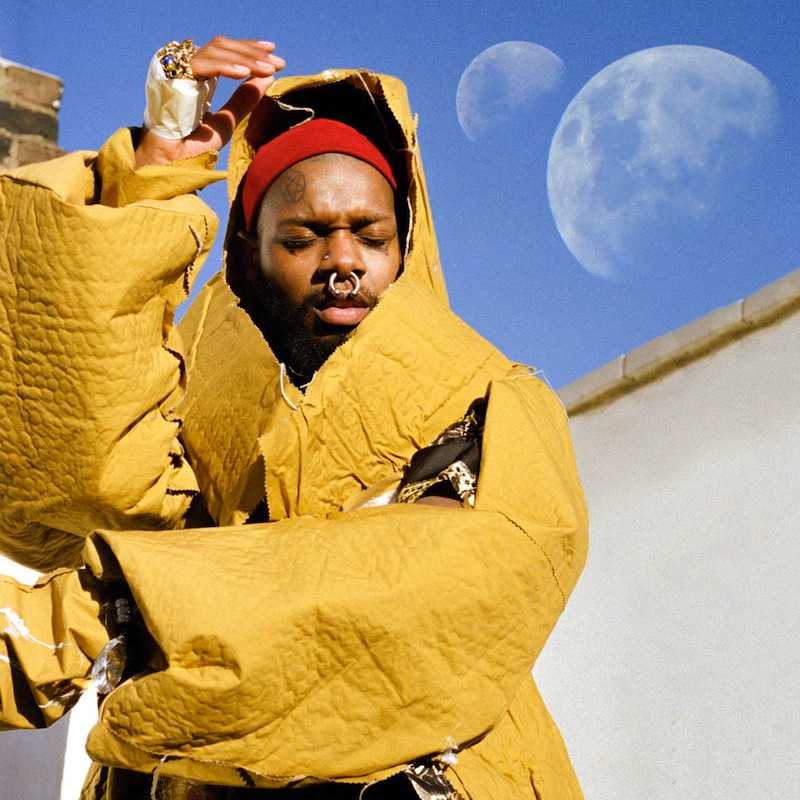 "Running around catching up all the light. In moonlight, black boys look blue". Sitting on a Miami beach Juan warned Little about the pitfalls of equal representation of Black emotion. Released less than a month before Donald Trump would be elected America's first white president and receiving its best picture Oscar just weeks into his first term, Moonlight was a light piercing through the darkness. Perhaps only in a climate as ugly and hateful as late 2016 America could a story about abused Black bodies coming to grips with their sexuality have such a staggering impact.
Josiah Wise, also known as serpentwithfeet, laments the limited roles available to Black men in America. "I'm constantly talking about how Black men are always manspreading and pushed to be these super masculine, bovine—seven foot niggas," he says in a statement about new album Soil. Black bodies are always portrayed to white America in harsh tones. That could be in the reflection of street lights bursting through their neighborhood, or face down, illuminated by the whirling red and blue of police sirens. In natural light—in moonlight, away from the fetor of the colonizers gaze black boys are able to be vulnerable, un-masculine, petite.
This kind of utopic space of understanding and equality is exactly what Wise is trying to carve out with his art. Soil is his debut album, but you wouldn't be able to tell listening to it. Assured and fully formed Wise's voice hardly conveys qualities of a first timer. Instead the artist known as serpentwithfeet presents his malleable voice as equally full of anguish and wisdom.
Wise's voice is the most immediately recognizable attribute of his immense talent. Growing up as a choir boy in a Pentecostal church, Wise grew his affinity to sing into an art form. On "mourning song" he cries out "I'm so embarrassed my voice is far too deep / it's buried deep in the ground." The song's minimal, jittery production opens up to Wise's expansive voice as he belts out his pain in excruciating texture. The choir boy background pops back up on "cherubim," a track centered on the yawning space created by a gospel cry of devotion. Taken back to back "mourning song" and "cherubim" are examples of Wise's vocal dynamism.
The serpentwithfeet project first received widespread attention after 2016's blisters EP. The five-track offering found Wise collaborating with the British hell-raising producer Haxan Cloak. Soil expands serpentwithfeet to include collaborators with the likes of Clams Casino, mmph, and Katie Gately. The ominous footstep production found on blisters is largely still intact on soil just with some texture added. "Seedless" and "fragrant" build off hypnotic post-dubstep beats that contrast the beauty of Wise's voice brilliantly. "Invoice" and "slow syrup" both shatter like a beer bottle on a barroom table, at once alarming and visceral. On the whole Soil's production strikes the perfect balancing between foreground and background, allowing Wise's voice to command the frame when it needs to and fade away when it doesn't.
Soil ends with the confessional "bless ur heart." Produced by Katie Gately and Wise, the tracks flickering piano comes in and out of focus as Wise's voice takes hold of the listener. Grappling with the pain of telling his story, and the burden of then sharing it with the world, Wise finds himself asking existential questions that must come to the forefront of any great artist's mind when they are on the verge of a breakthrough. Josiah Wise is sharply aware of the weight of his voice. "Will my stories resist wings and grow feet and convince men that I'm boasting? Will they inspire subtle lovers to kiss with mouths they don't have yet?" The impact of serpentwithfeet's audacious vulnerability is yet to be seen but its majesty is already undeniable.
Similar Albums: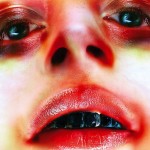 Arca – Arca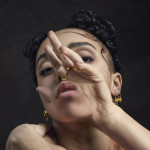 FKA Twigs – M3LL155X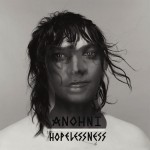 ANOHNI – Hopelessness