Sharon Van Etten : Are We There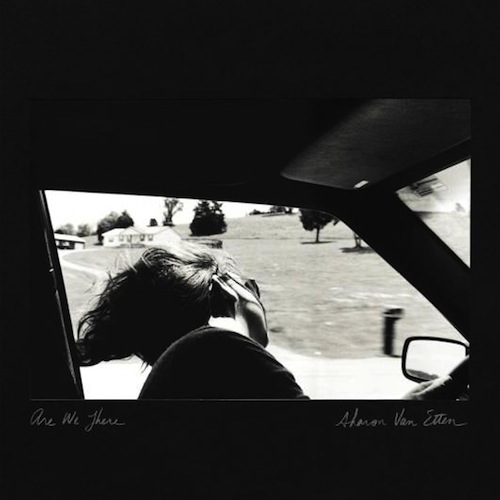 On her captivating third LP, 2012's Tramp, Sharon Van Etten opened up and emboldened her heartfelt, confessional love songs with some production assistance from The National's Aaron Dessner, in addition to a team of excellent contributors including other members of the National. While Van Etten's songwriting has always sustained a lonely, earnest sort of charm, the production on Tramp added just enough muscle to take her sound from impressive to extraordinary without ever feeling forced or over-produced — a careful balance for any singer-songwriter.
Likewise, the narratives on Tramp focused on pushing through personal turmoil to find a strong, confident voice. Songs like "Serpents" offered a painfully straightforward story of the hardship Van Etten suffered in a not-so-distant abusive relationship; her pain was raw, but so was the strength and courage she summoned to tell her story.
When we get to Are We There, that voice is just as strong, but less confident — discovering that, even on the other side of that last album's journey, her world is still full of contradictions, conflicts and joys. The themes this time around are varied, but find common inspiration in — yet again — a recently ended relationship. This particular ending, however, was bittersweet. In a recent interview with Pitchfork, Van Etten shared that she and her boyfriend had parted ways on good terms because of they both lacked the time or energy to put into their relationship. For the time being, the successful career that spawned from her stories of heartbreak wasn't leaving her time for the healthy relationship she thought her partner deserved.
It's in this particular state of limbo that we find Van Etten, boasting a strong sense of mysticism and awareness from her past experience, but not necessarily any wiser in terms of what's to come next. As a point of reference, while Tramp's cover showed Van Etten staring solemnly at the audience, Are We There shows a younger woman (in an old photograph taken by Van Etten herself) in the driver seat of a car. The woman is traveling forward, her hair blowing through the wind as she hangs her head out the window. In that light, "moving forward" is probably the best way to describe Van Etten's newest batch of songs, thematically and musically alike.
That urge to move forward extends beyond Van Etten's songwriting. This time around, she formed a natural partnership with co-producer Stewart Lerman and decided to take charge of the new record's sound. The result is, perhaps, less robust than Tramp, but boasts just as much character. In fact, with the use of older instruments and equipment — some of which was previously used by Patti Smith and John Lennon — the production brings Van Etten's now-familiar sound into warmer territory than ever before.
In addition to her own band, Van Etten enlisted a range of collaborators that bring a subtle but noticeable gloom to the overall sound; members of The War on Drugs, Shearwater, and others work their usual magic to put a finishing polish on these tracks. But unlike Tramp — on which The National felt like a 'house band' of sorts — these features feel much more like smaller additions on top of Van Etten's own individual sound.
It all amounts to a vision that shines brightly on Are We There. From  the gentle-yet-powerful "Afraid of Nothing" to the Fleetwood Mac influenced "Every Time the Sun Come Up," she delivers the most bittersweet goods with elegance and intelligence. Is this Tramp 2? Absolutely not. But, in all fairness, that was the point. Van Etten is not only unafraid to move forward — it's the very core of who she is as an artist.
Similar Albums:


Shearwater – Animal Joy


Feist – The Reminder


Angel Olsen – Burn Your Fire For No Witness