At first glance, a year like 2022 can seem like the Big Albums are the story—when every blockbuster artist and living legend releases something new in a calendar year, it's inescapable. But that's not exactly what happened; though our favorite music of the year occasionally skews pop, what stands out most are the albums by underground talents that seem to reach ever higher. New releases from artist we've been watching for a while proved to pay off in big ways, while a few new favorites offered a solid foundation for great things to come. And there was so much of it that 50 albums doesn't entirely cover it, which only underlines how enthusiastic we are about these picks. We already shared our favorite songs, now here are the best albums of 2022.
---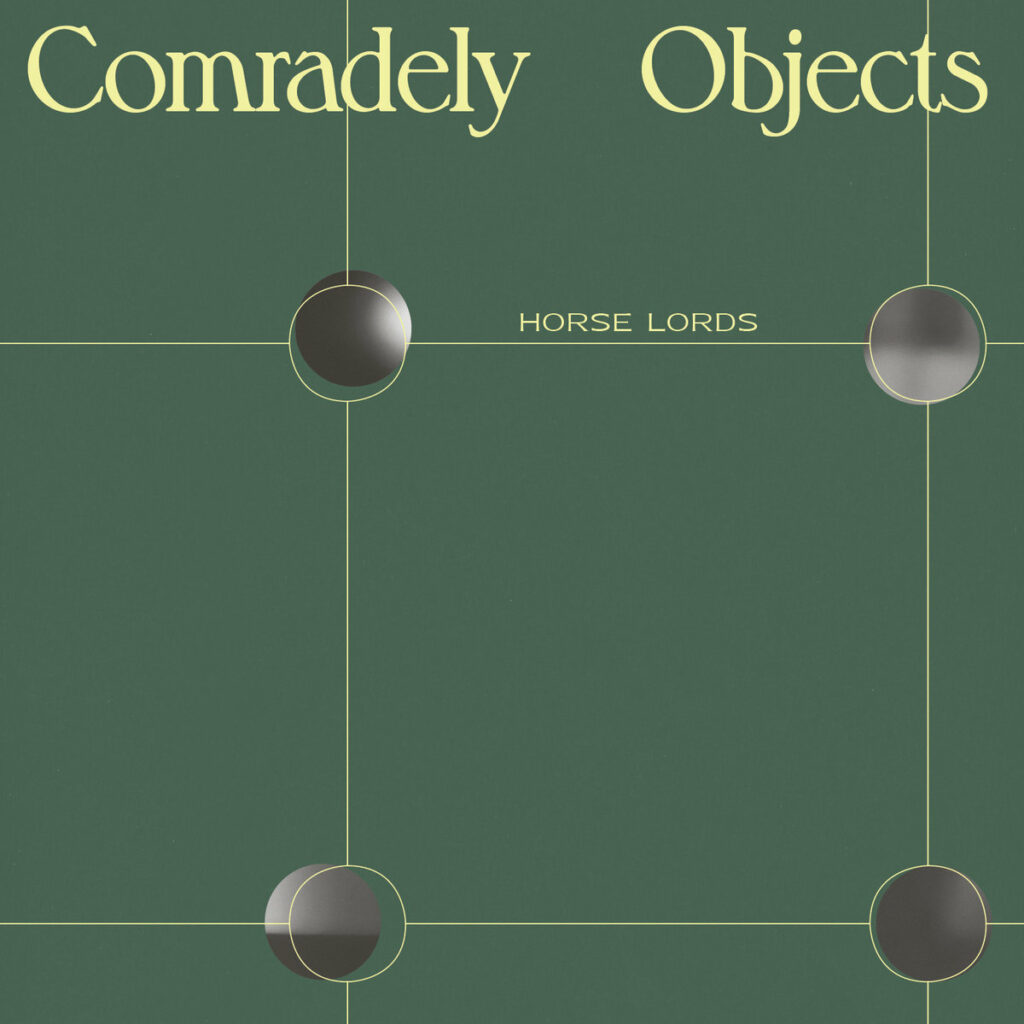 50. Horse Lords – Comradely Objects
Horse Lords are a cerebral group, both on paper and in practice, owing a great deal of influence to composers like LaMonte Young and totalist theory, employing microtonal scales and applying an eclectic horizon-spanning approach to what's, ostensibly, a rock band. Which makes the purely physical aspect of their sound all the more euphoric on first listen. Comradely Objects is a joyous celebration of movement through utopian ideals and modes and motifs that at times only tenuously connected to western pop music. For the most part; the fluid movement and hypnotic kinetics that drive "Mess Mend" and "Zero Degree Machine" are universal. Their system finds order in chaos and vice-versa—set it in motion and feel your limbs loosen as it goes. – Jeff Terich
Listen/Buy: Bandcamp | Merchbar (vinyl)
---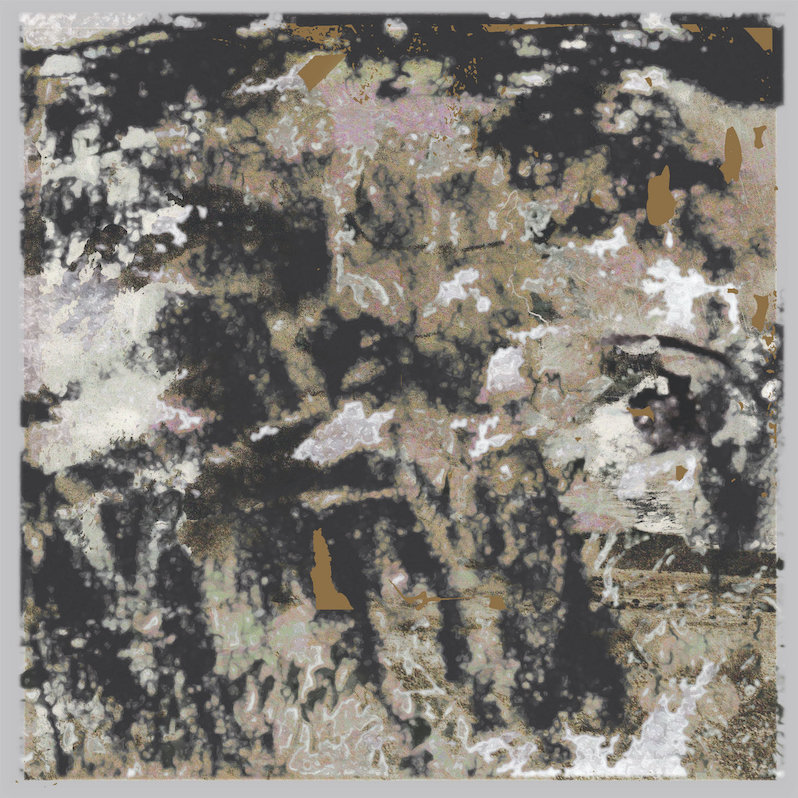 49. Loraine James – Building Something Beautiful for Me
Building Something Beautiful for Me arose out of an unusual concept: Phantom Limb asked London producer Loraine James to create an album inspired by the late composer Julius Eastman. But in response, James admitted that she actually wasn't familiar with his work, and in the process of delving into the project, became more convinced that Eastman, a Black queer artist and composer who died at age 49, had been for too long excluded from the avant garde canon. James crafts pieces in dialogue with material from Eastman's archives ("Femenine," "Crazy N*gger") in a work that's as much about his work itself as it is the emotional act of its discovery—a deeply moving set of electronic music that opens up an entire world of pieces to discover while offering a beautiful counterpart for the here and now. – Jeff Terich
Listen/Buy: Bandcamp | Merchbar (vinyl)
---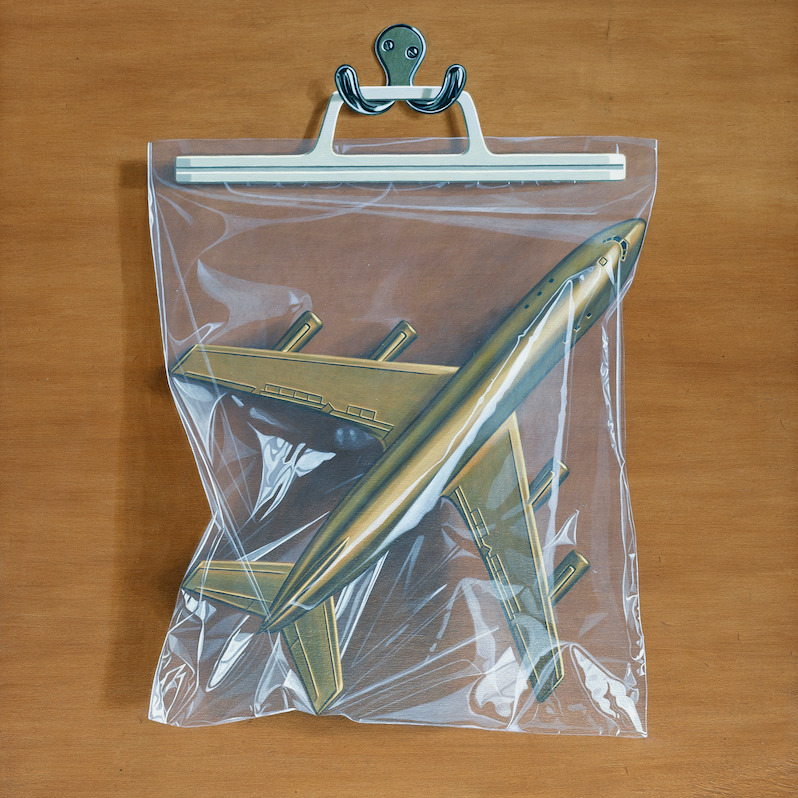 48. Black Country, New Road – Ants From Up There
While albums immediately touted as masterpieces often find themselves quickly opened up to a skeptical backlash, Ants from Up There appears remarkably bulletproof to any such cynicism. Ten months on from its release and the surprise departure of frontman Isaac Wood, the virtuosic brilliance of these ten tracks has only deepened. Beyond the baroque compositional majesty of the resplendent "Chaos Space Marine" and delicate "Haldern," it's the emotional sweep (enhanced by Wood's lyrics) that elevates Black Country, New Road's second full-length beyond just remarkable musicianship to the level of year-end best stunner. The breathtaking emotional scope of "Good Will Hunting" and the grandiose closer "Basketball Shoes" are so acutely-observed they can generate tears from the simplest chord change or penetrating lyrical observation. It's a bold, enormous and peerless stroke of genius made all the more admirable for its willingness to eschew obfuscation and cheap irony in favor of honest and potent sentimentality. – Tom Morgan
Listen/Buy: Bandcamp | Turntable Lab (vinyl)
---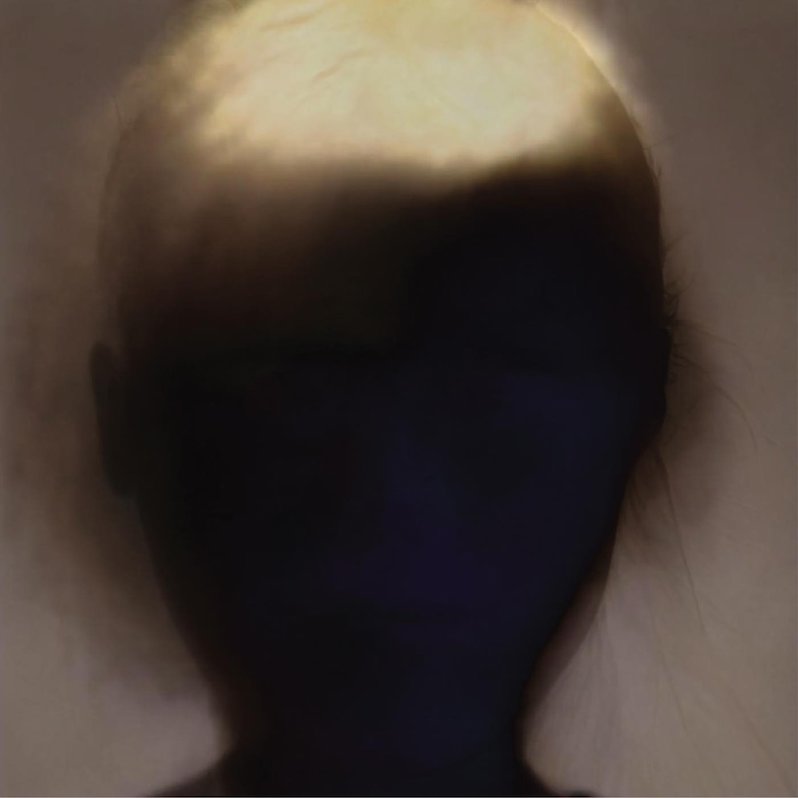 47. Sun's Signature – Sun's Signature EP
There's always a few musicians every year who make some sort of long-awaited or out-of-nowhere comeback, yet the subset of those who return and feel like they never left seems painfully small in comparison. Chief among such rediscoveries in 2022 was Elizabeth Fraser, whose new project Sun's Signature reminded us for better or worse just what we lost when her seminal band Cocteau Twins disbanded in the early 1990s. The band's self-titled debut EP ties together plots from dream-pop, medieval music, and the gothic soul Fraser had practiced in prior collaborations with Massive Attack. – Adam Blyweiss
Listen/Buy: Bandcamp
---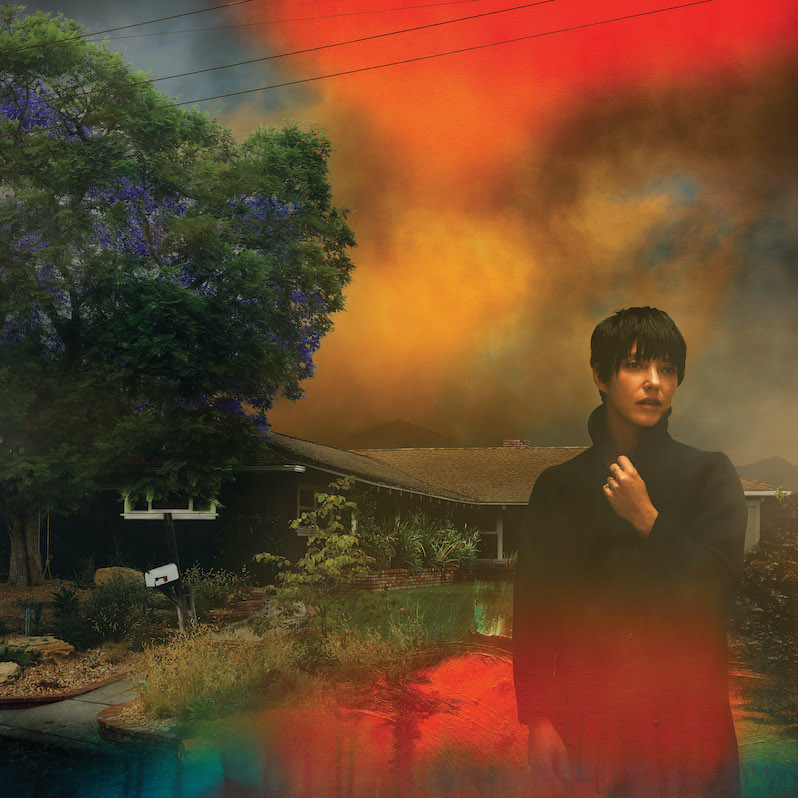 46. Sharon Van Etten – We've Been Going About This All Wrong
On her sixth album, Sharon Van Etten slowed down the tempos, upped the atmospherics, and pushed her melodies to the rafters. You might struggle to discern her abstract lyrics at times, but that's fine because her high-rising vocals convey her concern, strength, uncertainty, and tenderness just fine, often in the space of a single elongated word or note. Whether weaving through the thumping percussion of "Anything" or emoting throughout the acoustic "Darkish," she is utterly compelling. And when she finally cuts loose on the funny, sexy "Mistakes," the tension release is well-earned after all the preceding angst. – Jim Beviglia
Listen/Buy: Bandcamp | Turntable Lab (vinyl)
---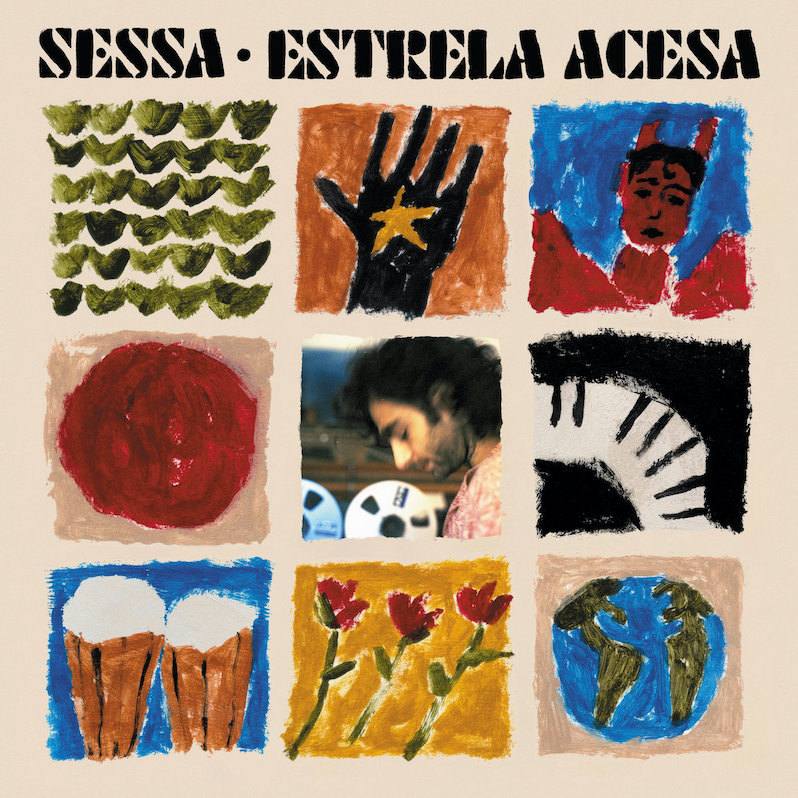 45. Sessa – Estrela Acesa
Brazilian singer/songwriter Sergio Sayeg's music carries a deceptive but undeniable lightness, an accessibility that's soothing at times, in large part because Sayeg, better known as Sessa, knows the importance of letting a song breathe. But on Estrela Acesa, his sophomore album, there's a subtle intensity that emerges beneath his airy psychedelic samba sound, whether through the Gainsbourg-ian art-pop swell of orchestration in songs like "Helena" or "Dor Fodida," or the deeper grooves he carves out in "Ponta de faca" and "Canção de Cura." At its best, Sessa's music can feel like an escape, but it brings all of its emotional weight along for the ride. – Jeff Terich
Listen/Buy: Bandcamp | Turntable Lab (vinyl)
---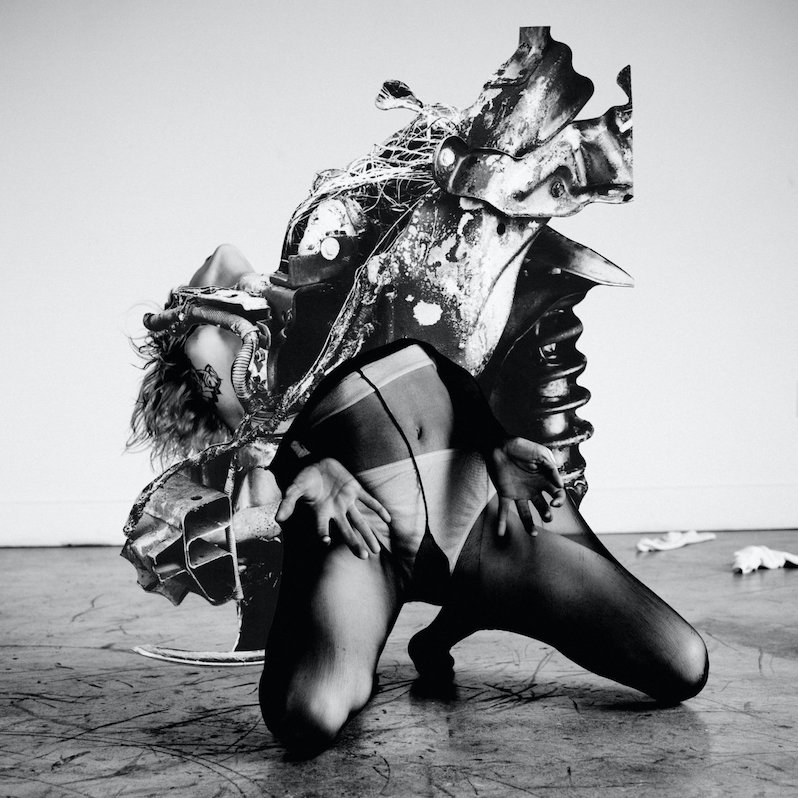 44. Black Magnet – Body Prophecy
Having gone through the '90s as a fully grown, drug-addled clubgoer, the sound of those revisiting this decade of debauchery sometimes misses the mark. Oklahoma's Black Magnet got it right, less fixated on bringing a sound back to life than focused on writing compelling industrial metal songs. The aesthetic still has a vintage quality: It's not that hard to imagine Body Prophecy being released on Cleopatra or Metropolis Records in the '90s. There is a slithering undercurrent of deviant sexuality that feels right when the screaming stops and the more subtle croon of James Hammontree's vocals take over. Yet Black Magnet likewise bring a commanding enough roar that would convince fans of industrial's heavier metal leanings. – Wil Lewellyn
Listen/Buy: Bandcamp | Merchbar (vinyl)
---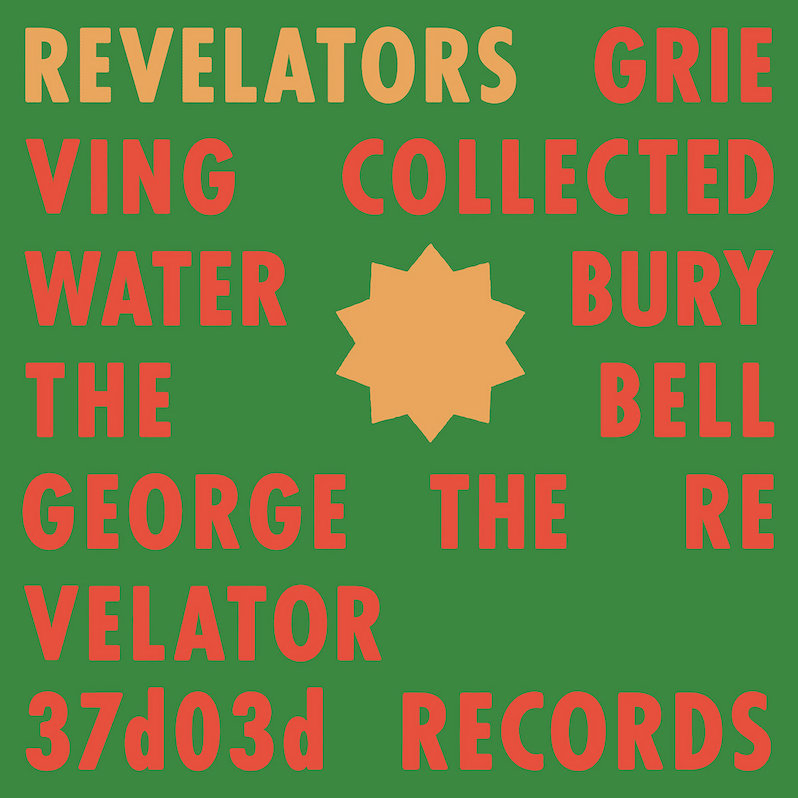 43. Revelators Sound System – Revelators
For a record that starts with a song called "Grieving," Revelators sounds a lot like a celebration. Granted, this first LP from Revelators Sound System—the collaborative project of indie folk singer MC Taylor (Hiss Golden Messenger) and producer Cameron Ralston (Spacebomb's house band)—isn't your typical party. The sound and structure are modern-day offshoots of Miles Davis's early-'70s fusion: spacious music around a simple motif, slow wandering and a resolution over the course of four movements. But in lieu of Miles' cold complexity, Revelators Sound System weave warm sheets of jazz-ambient sounds over subtle dub grooves. The album feels layered, viscous; it's perfect background music even though any given moment holds up to scrutiny if you choose to dial in. In the end, Revelators is aptly titled. No matter the time of day or state of mind, each of these songs offers a little revelation with every listen. – Casey Burke
Listen/Buy: Bandcamp | Merchbar (vinyl)
---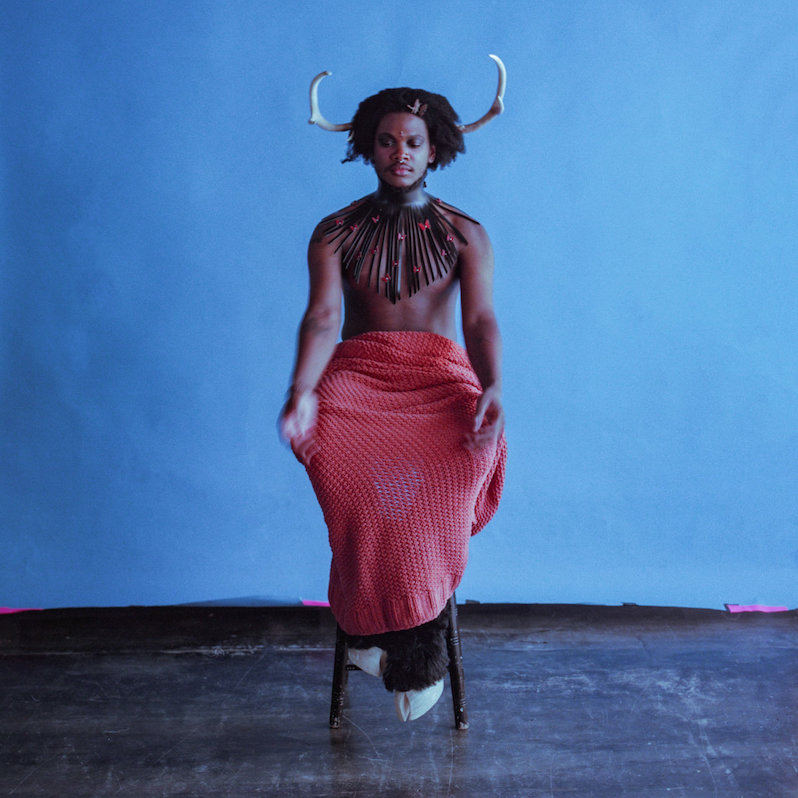 42. Shamir – Heterosexuality
This record caused me to finally come to terms with lingering questions about my gender and sexuality I'd half-avoided for years. This alone would serve as powerful testament to the power of this record, but that it also emerges through the intoxicating haze of hyper pop, Radiohead-style progressive flourish and the avant-garde end of contemporary electropop only adds to it. It's easy to imagine Shamir guesting on a Björk album, or vice versa, which is some of the best praise you can give. – Langdon Hickman
Listen/Buy: Bandcamp
---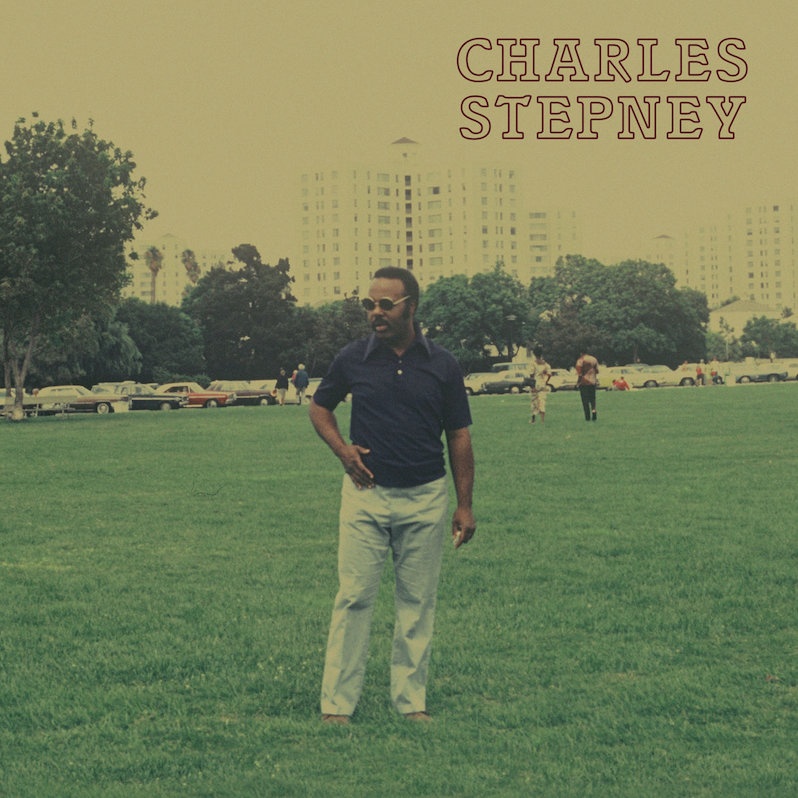 41. Charles Stepney – Step on Step
During his lifetime, Charles Stepney did most of his work behind the scenes as house engineer for Chess Records, in addition to producing and arranging records by Minnie Riperton and Terry Callier. Step on Step, featuring previously unreleased recordings compiled by International Anthem in partnership with Stepney's daughters, gives a rare glimpse at his unseen life as a musician and songwriter. A wealth of material comprising four sides of vinyl, Step on Step combines funk and soul-jazz originals with fascinating, still-incubating versions of songs made famous elsewhere, like Earth, Wind and Fire's "That's the Way of the World" and Rotary Connection's "I Am the Blackgold of the Sun" (titled "Black Gold" here). What on paper would seem a lost collection of demos takes on the shape of a deep grooving jazz session or a seamless beat masterpiece a la J Dilla's Donuts. An unheard basement revolution, its unlikely echo still ringing into the future. – Jeff Terich
Listen/Buy: Bandcamp | Turntable Lab (vinyl)
---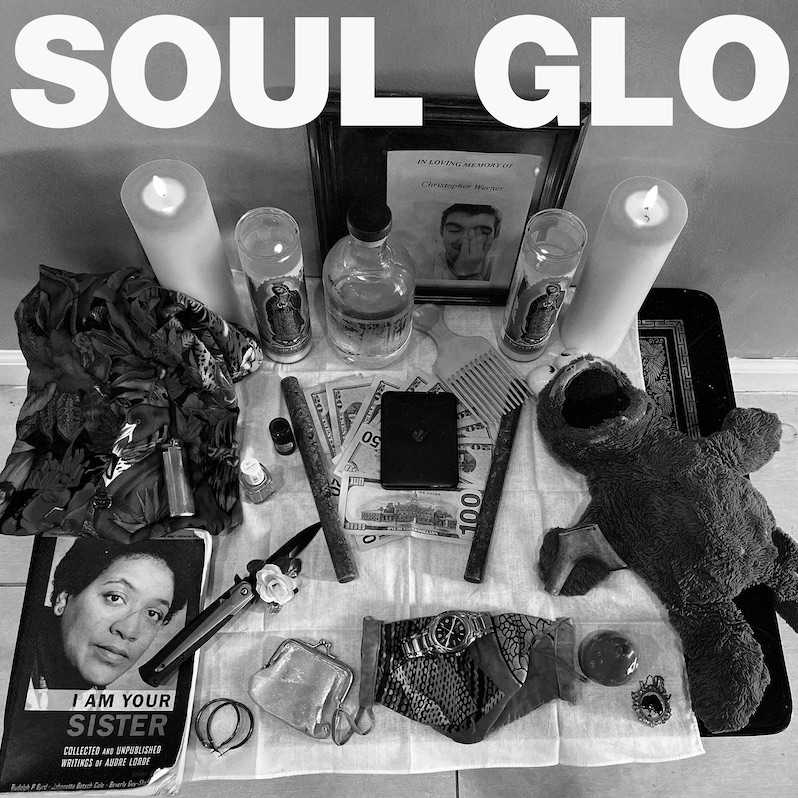 40. Soul Glo – Diaspora Problems
The generally accepted set-up for most forms of popular music is that the percussion section holds down a beat while the rest of the band all work around it. Soul Glo, however, with Pierce Jordan's uniquely rabid rapping-cum-screaming style, gives the impression of a runaway vocalist skittering over the top of the instrumentation, whilst the drums, bass, and guitar all race fiendishly to keep up with him. The result is a truly ferocious, exhilarating album, drenched in bleak socio-political indictments and a pitch-black sense of humor; Diaspora Problems unleashes a series of manic, unbridled sonic explosions that sounds, quite simply, like nothing you have ever heard before. – Ed Brown
Listen/Buy: Bandcamp | Merchbar (vinyl)
---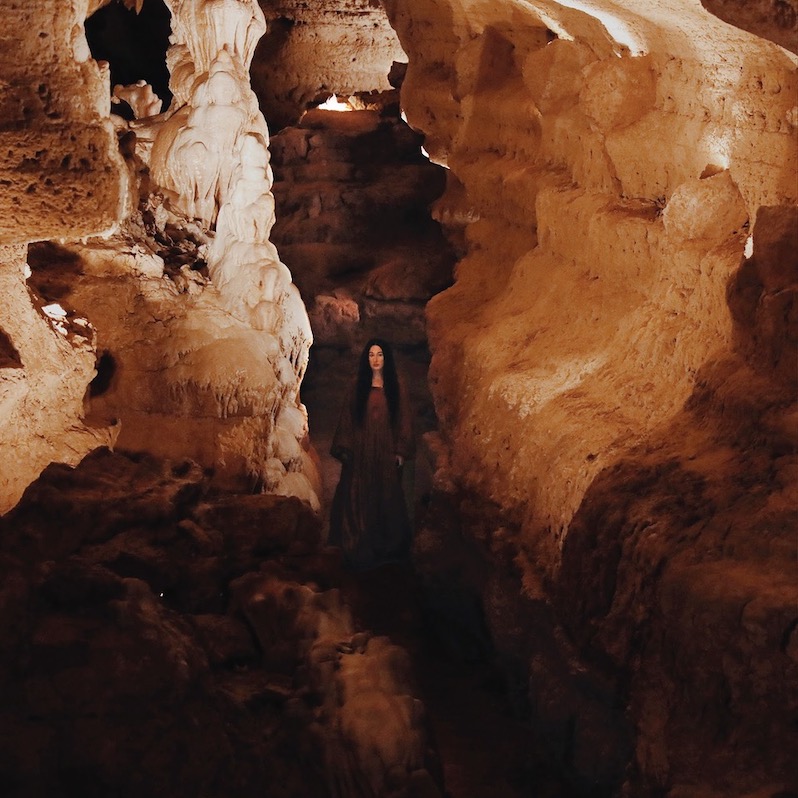 39. Zola Jesus – Arkhon
Six albums into her career, Zola Jesus remains firmly committed to making sonic sculptures out of her take on darkwave rather than give into a glossier approach. With Arkhon, she only finds more fertile ground to explore. Nika Roza Danilova's strong vocal melodies glide along landscapes of synths that simmer in the moonlight of a dystopian urban wasteland. Her voice is increasingly soulful with each release and this provides no interruption to that progression, as she belts over stark minimalist hooks. After more than a decade, Zola Jesus only grows more confident in her bleak expression. – Wil Lewellyn
Listen/Buy: Bandcamp | Turntable Lab (vinyl)
---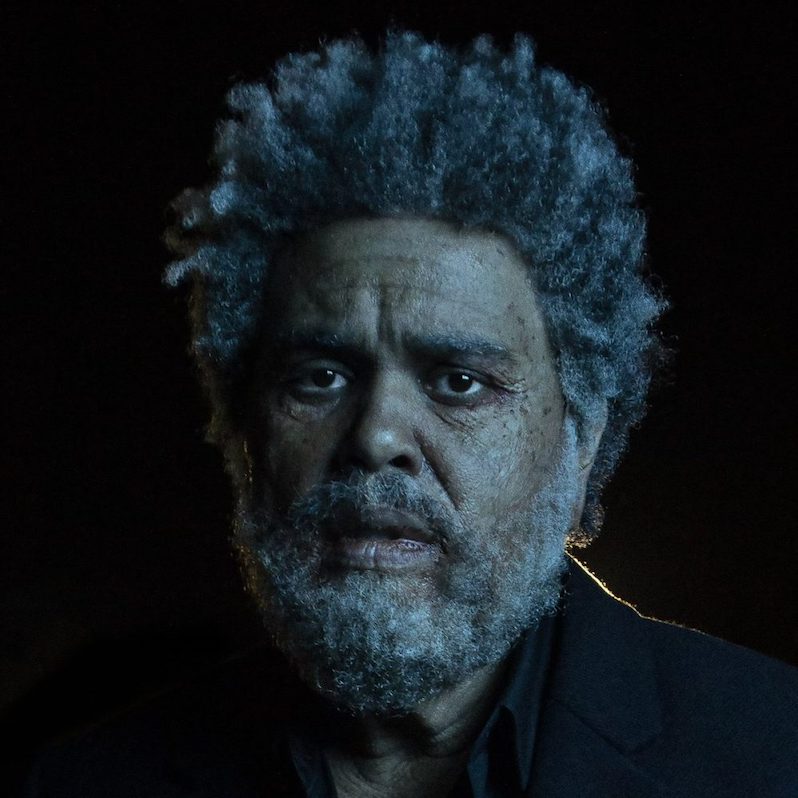 38. The Weeknd – Dawn FM
If you were to ask yourself, ten years ago, whether Drake, Justin Bieber or The Weeknd would be the most influential in 2022, odds are you wouldn't have put your money on the press-shy R&B singer whose tales of sex and substances were too debauched for the radio. But here we are now, and not only is Abel Tesfaye a bona fide pop star—he has a greatest hits collection and a Super Bowl halftime show under his belt, two feats neither of his Canadian compatriots have accomplished—he's the only one of the three who seems to be still taking his career seriously. Dawn FM continues the stylistic evolution Tesfaye underwent on 2020's After Hours, brightening his nocturnal sound with new wave and synth-pop. Still, old habits die hard for Tesfaye, who sings about classic Weeknd themes like hedonism ("Take My Breath"), codependency ("Sacrifice," "Gasoline") self-loathing ("Less Than Zero") and dangerous liaisons ("I Heard You're Married"). The more things change for Tesfaye, it seems, the more they stay the same—in all the best ways. – Jacob Nierenberg
Listen/Buy: Spotify | Turntable Lab (vinyl)
---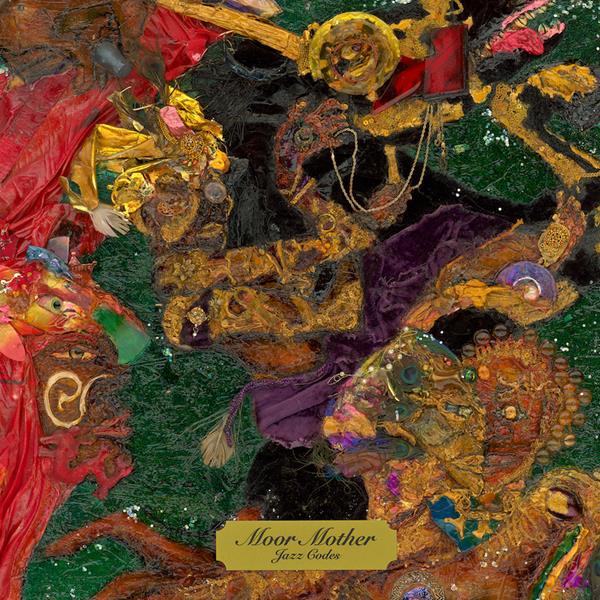 37. Moor Mother – Jazz Codes
Jazz Codes is, much like its title suggests, a jazz album. It's also, much as the presence of emcees like Akai Solo and Fatboi Sharif would suggest, a rap album. It's downtempo, it's ambient, it's spoken word—it's countless things at once, and that's the point. Time has shown that the drawing of genre borders can be as destructive as instructive, and on her second full-length solo record in a year's time, Moor Mother untangles and retangles Black music in ways that feel genuine and exploratory. It's ostensibly an album about history even when it sounds like the future, and it's in the less neatly drawn lines in which Moor Mother finds fertile fodder. "Now how am I supposed to play the blues when I feel so good?" she asks on "BLUES AWAY." One track later on "THOMAS STANLEY JAZZCODES OUTRO," the titular academic takes a look at the word "jazz" itself: "Many observers have told us that jazz used to mean sex/And maybe it needs to go back to meaning sex." That's in large part key to cracking the code; sometimes, more than anything, it's about what you can feel. – Jeff Terich
Listen/Buy: Bandcamp | Merchbar (vinyl)
---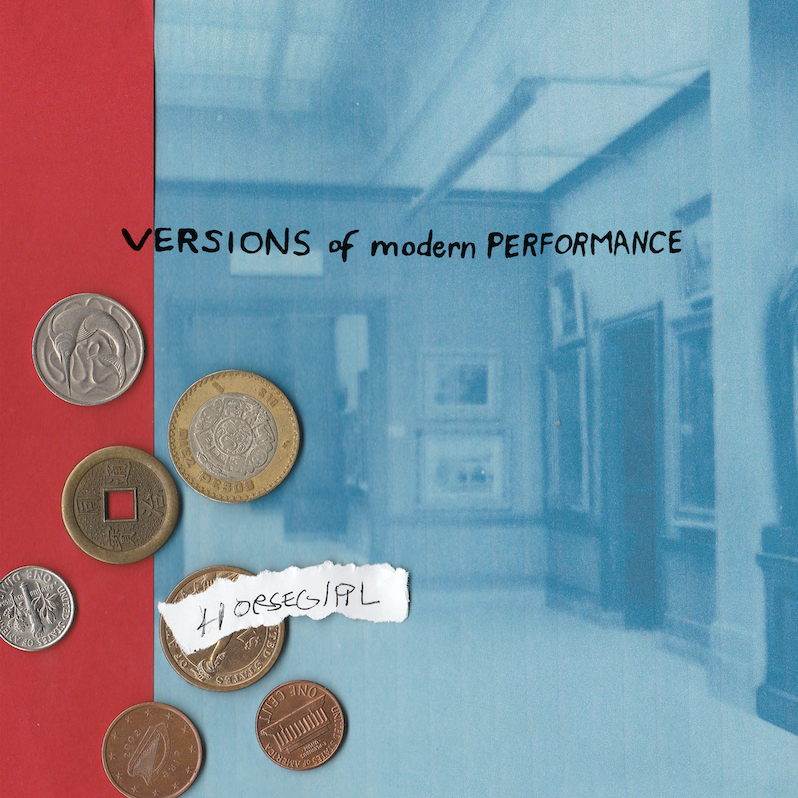 36. Horsegirl – Versions of Modern Performance
Horsegirl walk the line between theatricality and sincerity on their debut, wearing paper hearts on their sleeves. Meandering, fuzzed out guitar lines, drums roiling like water, and dispassionate atonal vocal harmonies—everything feels perfectly placed yet somehow totally organic, unrehearsed even. That loose and improvisational chemistry is at the heart of the trio's album, drawing broadly from their mutual love of decades of alternative radio rock. The result is some of the most refreshingly playful, yet tightly executed indie rock in years. – Forrest James
Listen/Buy: Bandcamp | Merchbar (vinyl)
---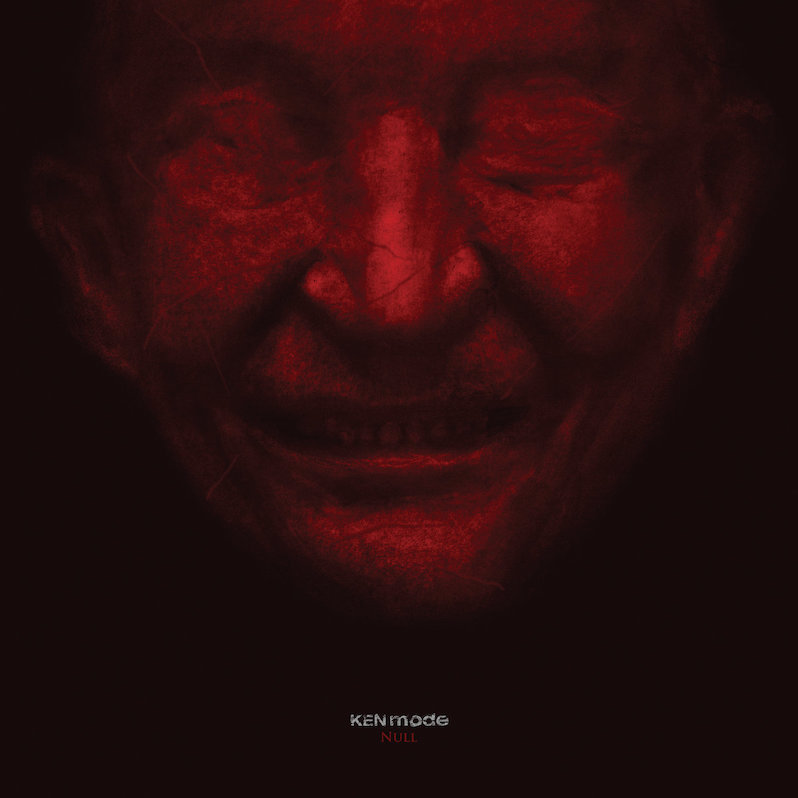 35. KEN Mode – NULL
Every album released by Winnipeg's sludgy noise rock vets KEN Mode is, to varying degree, an attempt to make sense and navigate, however messily, the fucked-up world that we live in. And as the world grows more fucked up, so goes the band's own tonal direction. NULL is their heaviest album in nearly a decade, naturally, an apt correlation to the increasing number of anxiety triggers at our fingertips and outside our doors. Just the first of two albums the group have in the bag, its counterpart due sometime in 2023, NULL is a purge of the soul, a primal scream that dares the void to do its worst. Sardonic humor and an ever-present blare of saxophone highlight the edges of every act of bleak, sonic destruction, but every minute deeper into the album ultimately feels like a step closer to collapse, and each low-end vibration might be the one that takes out the last support beam. – Jeff Terich
Listen/Buy: Bandcamp | Merchbar (vinyl)
---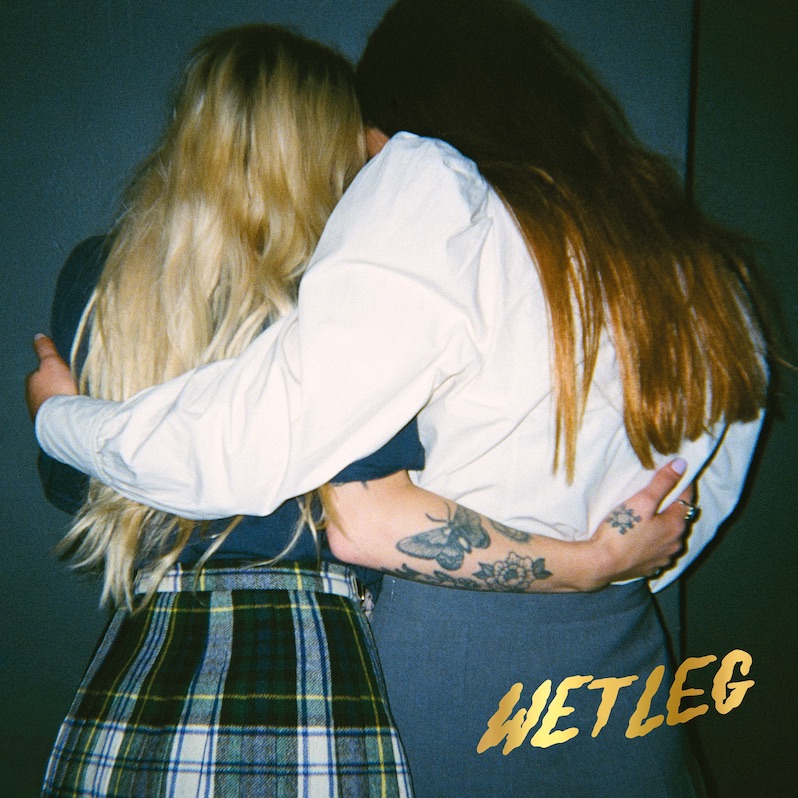 34. Wet Leg – Wet Leg
British indie rock duo Wet Leg introduce themselves as a carefree force, ready to take down anyone who gets in their way. Their debut is the rowdy, meme-y type of rock that feels so good to sing, and blends cathartic releases with specific references that will make just about anyone feel seen (take "Wet Dream"'s "I've got Buffalo 66 on DVD.") Their songs are incredibly addictive, like the syrupy chorus of "Ur Mum" or the nursery-rhyme like repetition of "Chaise Longue" infectious enough to sing over and over. Rhian Teasdale and Hester Chambers have blended a tongue-in-cheek perspective with hazy punk rock, planting seeds that can only grow up from here. – Virginia Croft
Listen/Buy: Bandcamp | Turntable Lab (vinyl)
---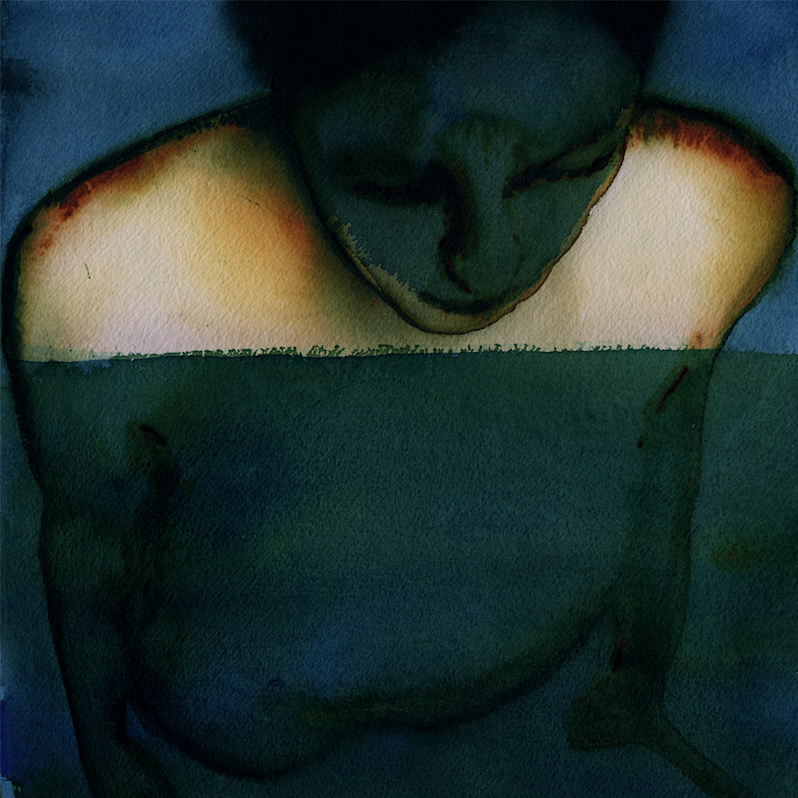 33. Just Mustard – Heart Under
In a world saturated by post-punk-influenced acts, Ireland's Just Mustard are a dark, brooding breath of fresh cold air. Heart Under does what so many contemporary bands in the genre seem uninterested in doing: taking an old sound to unexplored territories. Vocalist Katie Bell conjures a spellbinding emotional palette, while guitarists David Noonan and Mete Kaylon eschew conventional riff craft in favor of singular textures that create spacious and menacing ethereality. Eerie cuts like "23" and "Still" will have you seeing shapes out of the corners of your eyes, while propulsive bangers "Early" and "Mirrors" drag us into a parallel world where all indie rock is this imaginative and nuanced. Ignore the creators' silly name: this is a singularly thrilling collection. – Tom Morgan
Listen/Buy: Bandcamp | Merchbar (vinyl)
---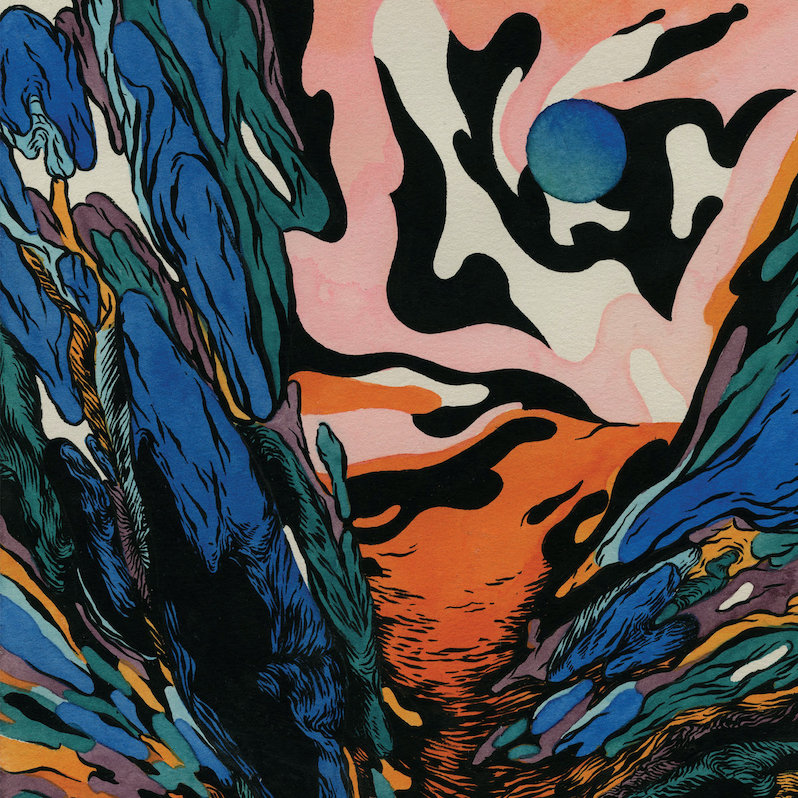 32. Cloud Rat – Threshold
I dream of drinking blood, reading the news and transforming into a stalking vengeful beast, and records like Threshold are the soundtrack of this dream. There is enough weirdness around the edges, enough trembling humanity in the feral vocals, that it reads as grind made for shredding your heart like it was made of paper. The world is ugly; good punk should make you want to grab a hammer and fix who broke it, and Threshold is a sledgehammer wrapped in barbed wire. – Langdon Hickman
Listen/Buy: Bandcamp
---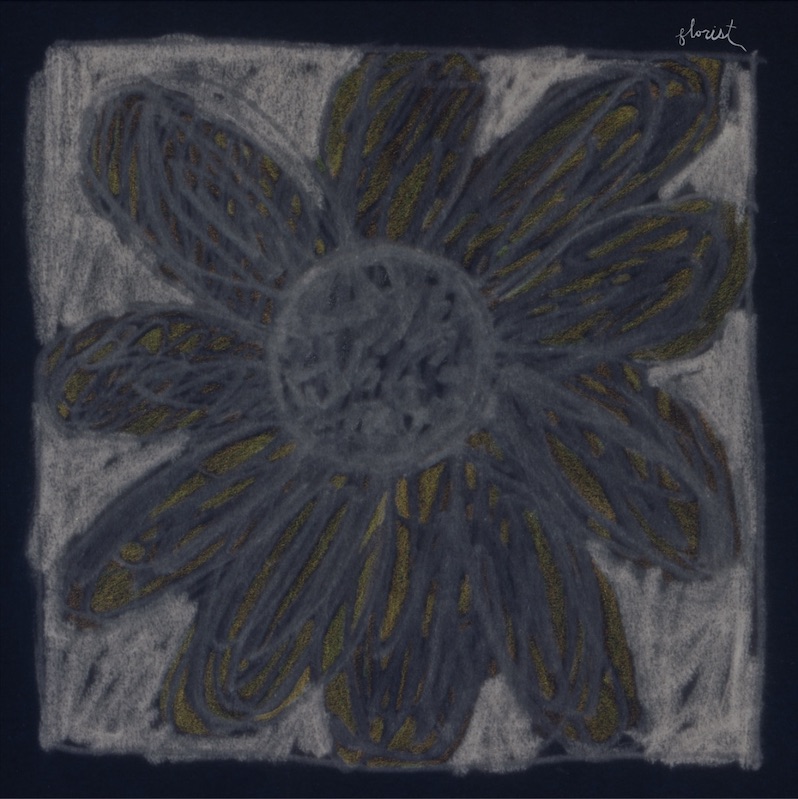 31. Florist – Florist
It's been a good year for folk-influenced indie rock bands sharing albums overflowing with material. Count Florist among them, the New York band whose catalog includes both fully collaborative material and solo recordings by singer/songwriter Emily Sprague. Their self-titled album is an all-hands-on-deck affair, comprising both mesmerizing and rich songs as well as brief interludes and instrumentals, offering the most impressive showcase yet of the full spectrum of their capabilities. Though some of the best songs, like "43" and "Spring in Hours" offer a more exquisitely arranged density, there's a warmth and familiarity through it all, as if the group is right there in the room with you. It's enchanting and enchanted, cozy with a sense of mystery—four sides of music to keep turning over continuously into the night. – Jeff Terich
Listen/Buy: Bandcamp | Merchbar (vinyl)
---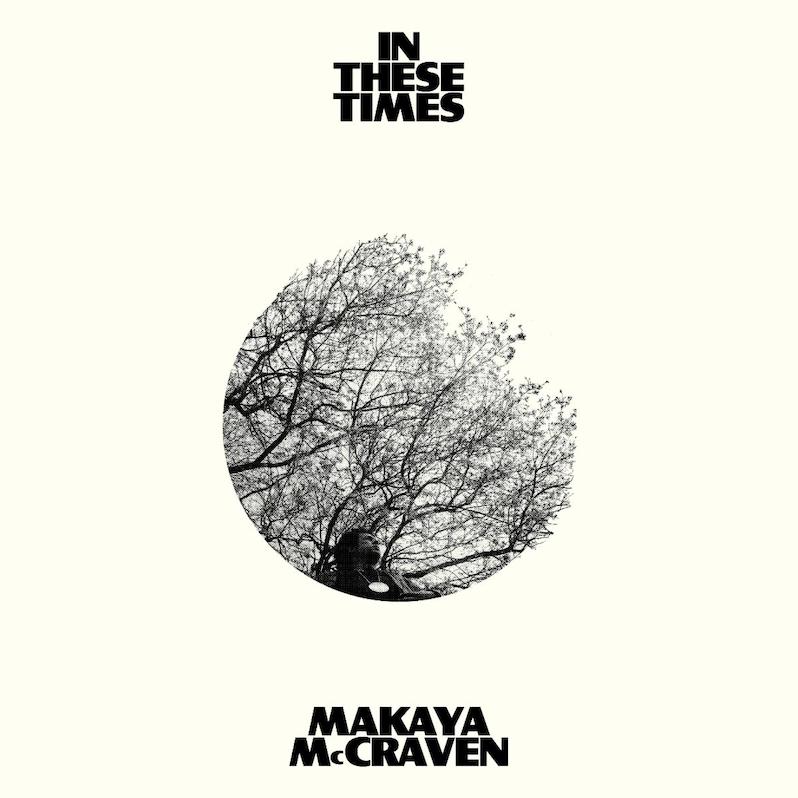 30. Makaya McCraven – In These Times
New wave Chicago jazz musicians Ben LaMar Gay, Jeff Parker, Junius Paul and drummer/producer/bandleader Makaya McCraven have been making a joyful noise for about a decade over at the Chicago-based label International Anthem. Fusing the traditional form of jazz with the framework of instrumental hip-hop, and some machinations of electronic music, they've created a new, real-time lab for deconstructing and then rebuilding America's classical music. These abstract ideas have courted a younger, hipper, not-so-fussy, clientele of jazz aficionados.
In These Times functions as a culmination of symphonic and classical ideas wrapped in the most sophisticated type of blues polyrhythms: bombastic. Relying more on harmony than hi-hat, McCraven's masterwork, seven years in the making—recorded in five different studios and four live performance spaces—behaves as an invocation and commemoration on life. Within the lucid final 90 seconds of the Dorothy-Ashby-meets-LTJ-Bukem hymnal in the clouds, "This Place That Place," flutes, harps, strings, tempos, and ideas intended to uplift, coexist, aiming skyward. – John-Paul Shiver
Listen/Buy: Bandcamp | Turntable Lab (vinyl)
---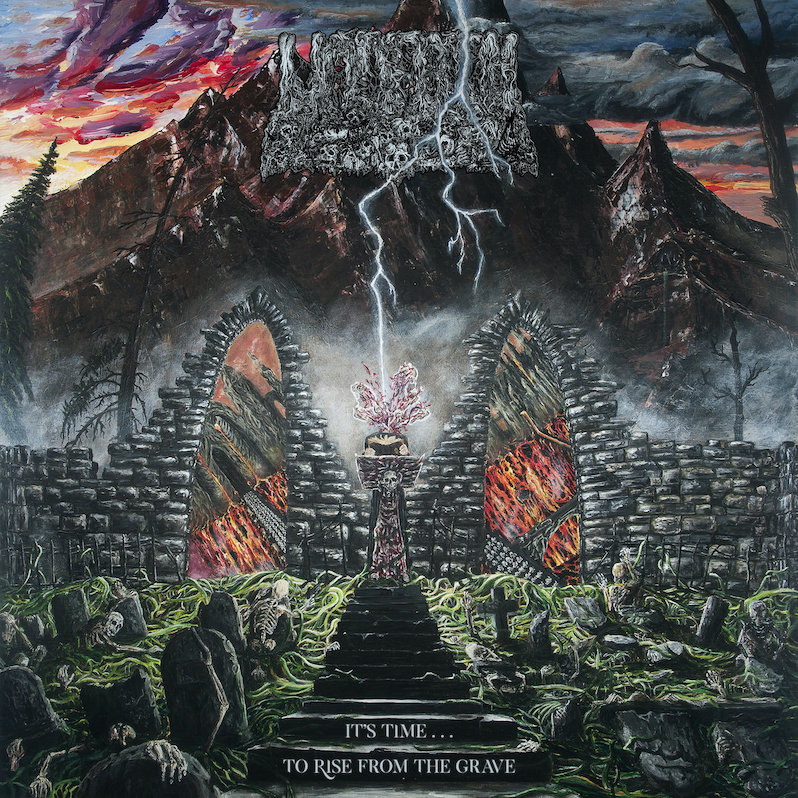 29. Undeath – It's Time…to Rise from the Grave
Undeath roared out of the gates two years ago with a debut album that crammed everything great about classic death metal—riffs, gore, gory riffs—into an unstoppable basher of a listening experience. To call its follow-up a refinement somehow doesn't feel right in the context of a guitar tone so caked in righteous filth, but however you choose to characterize it, It's Time…to Rise from the Grave is an even greater presentation of the murky power that Undeath so satisfyingly wield. That they don't take themselves unnecessarily seriously is key to what makes everything work as well as it does, the cartoonish violence and fetid swamp riffs provoking a dopamine rush no matter how many times you've heard them. With so much emphasis on metal that's weird or avant garde or inventive, the one thing that's often left out is actually making a record that's fun to listen to. Undeath change the game by making that seemingly simple detail their first priority—and for that they've pulled off an instant classic. – Jeff Terich
Listen/Buy: Bandcamp | Merchbar (vinyl)
---
28. The Soft Pink Truth – Is It Going to Get Any Deeper Than This?
As stated in our review of Is It Going to Get Any Deeper Than This?, you need to play these songs loud. Just like vintage works of '70s disco and '90s house, this fantastic album deserves to be cranked so you can best enjoy its killer blend of bass, strings and keys. Across 10 tracks and nearly 70 minutes of music, The Soft Pink Truth's Drew Daniel showcase his unparalleled vision for beats, mood, and flow. This joyful and ebullient dance record delivers big grooves and subtle breaks with tremulous energy, loaded with creative piano fills and deft drumming reminiscent of the best of '90s jazz in highlights such as "Deeper," "La Joie Devant La Mort," "Moodswing," and "Now That It's Over." – Adam P. Newton
Listen/Buy: Bandcamp | Merchbar (vinyl)
---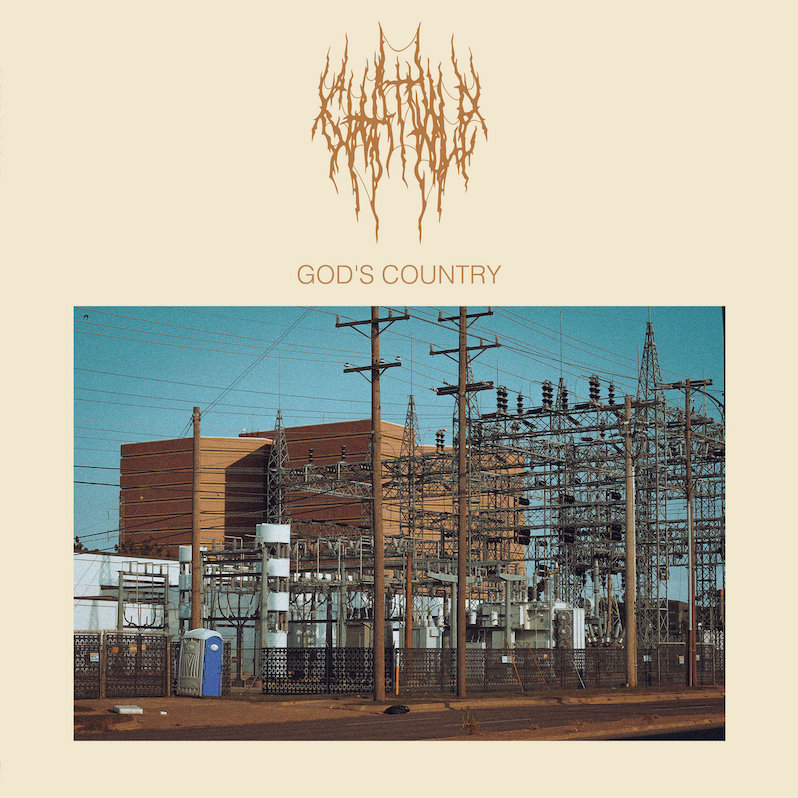 27. Chat Pile – God's Country
The electrical wasteland cover art of Chat Pile's debut album poses enough anxiety, but the harrowing noise rock on God's Country amplifies that to the musical equivalent of an insufferable skin itch. Big Black-style rhythms (manmade, not machine) pound away, bass grovels in filthy low levels and guitars interplay between piercing leads and sludge, all underneath Raygun Busch's breathless social commentary. Modern American life—seen through the lens of the homelessness crisis, organized religion, bloody abattoirs, clanking machinery and liquor store robberies—mirrors internalized troubles which culminate in an existential crisis-fueled fever dream with a stoned McDonald's mascot. The Oklahomans have crafted the year's most claustrophobic sound, in the best possible way. – Elliot Burr
Listen/Buy: Bandcamp
---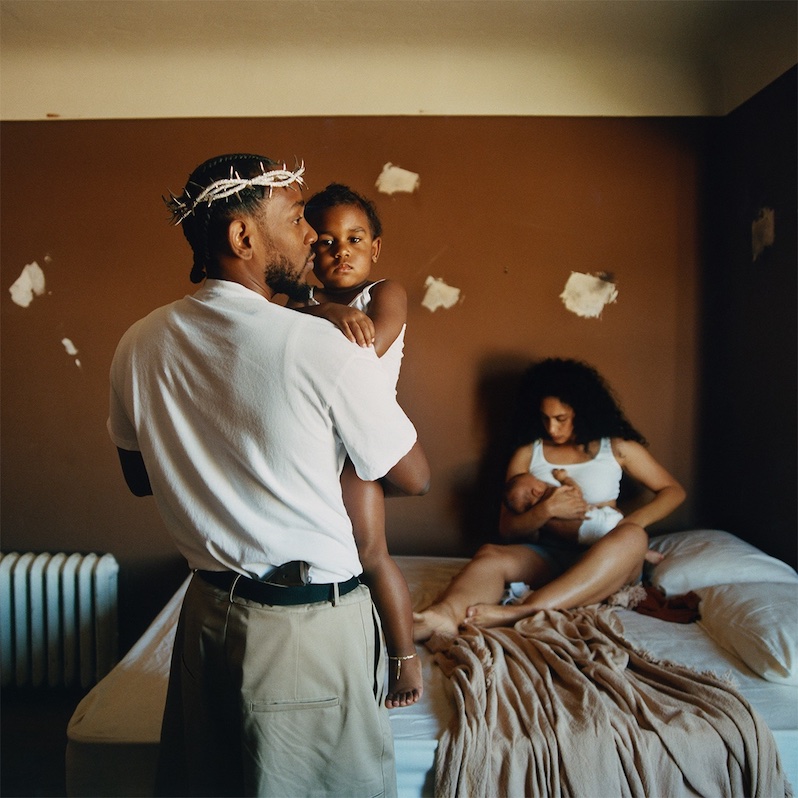 26. Kendrick Lamar – Mr. Morale and the Big Steppers
"This is me and I'm blessed" says Kendrick Lamar through clenched teeth on Mr. Morale and the Big Steppers. On his fifth album, Lamar grants himself a chance to remove personal shame and start the healing. His examination and attempt to stop cycles of abuse turned up an ugly stew of chronic issues: poverty, addiction, societal discrimination, homophobia, psychological warfare, familial abuse, hate, greed and misogyny. Eighteen tracks paint an honest look at how America and, ultimately humanity, nearly broke him, and how love saved him. A complex triumph, Mr. Morale pushed listeners to re-examine our own faults and generational bias through tracks like "Mirror," wherein Lamar apologizes to the world for putting himself first, the very definition of a damaged soul. – Emily Reily
Listen/Buy: Spotify | Turntable Lab (vinyl)
---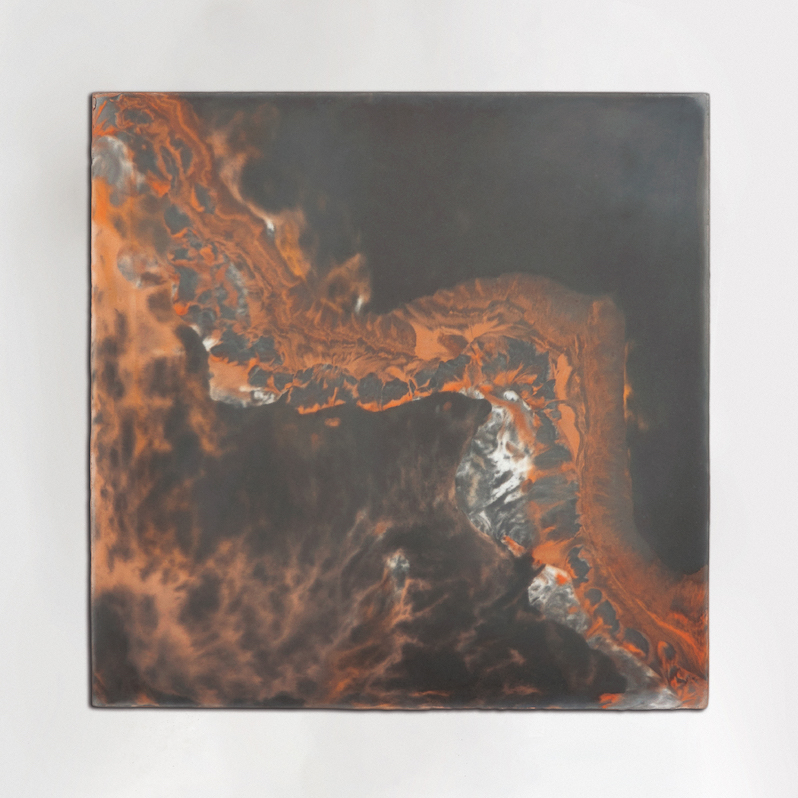 25. High Vis – Blending
High Vis didn't undergo a complete reinvention between their first and second albums, but in the two-year gap between them, they let go of some of the darkness that hung heavy over their debut. "Everything before was so angry," vocalist Graham Sayle told me earlier this year. "And I think we just got a little bit more free with music and ourselves." High Vis acknowledge grief and pain on the hardcore-infused post-punk anthems on Blending, but they aim for something bigger and brighter, embracing the warm light of day and a little Madchester groove even as they maintain the muscle and grit developed in prior lives from sweatier pits. The anger isn't entirely gone, but it's supplemented with empathy and openness, and hooks worthy of much bigger stages. – Jeff Terich
Listen/Buy: Bandcamp | Merchbar (vinyl)
---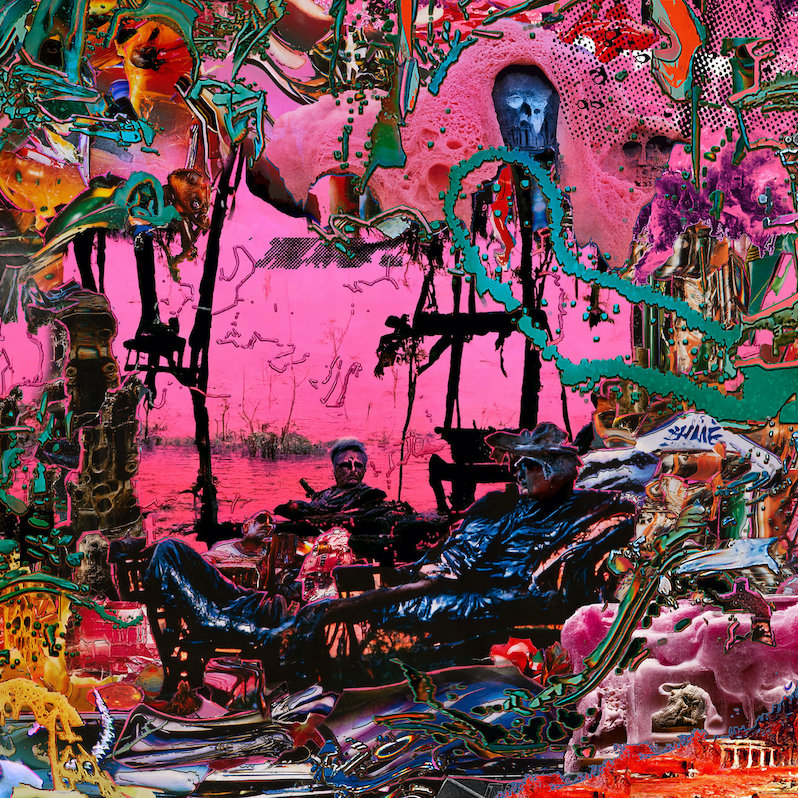 24. black midi – Hellfire
The lack of self-seriousness in black midi's music allows for a refreshingly mad-cap, unrestrained approach to their work. Where they entered the scene as an eccentric addition to the UK's growing post-punk movement, with Hellfire they have far outgrown that label, dabbling in everything from bafflingly complex math-rock ("Sugar/Tzu") to glamorous show tunes ("The Defence") to jazzy Americana ("Still") to flamenco-infused prog ("Eat Men Eat"). But it feels arbitrary to assign such labels to these tracks, especially given their penchant for abruptly shifting tones mid-song. With Geordie Greep as their theatrical frontman, black midi remain one of the most gleefully unpredictable bands to come out of London. Hellfire is another audacious, boisterous outing. – Noah Sparkes
Listen/Buy: Bandcamp | Turntable Lab (vinyl)
---
23. Weyes Blood – And In the Darkness Hearts Aglow
It's not just you. That's the simple reassurance Natalie Mering tells herself from the outset of And In the Darkness, Hearts Aglow, and from there proceeds to delve into the very reasons why that reassurance is necessary in the first place. Not that anyone doesn't already implicitly know—it's a mess out here. As Weyes Blood, Mering has often explored our complicated and upsetting shared existence via gorgeously composed art-pop ballads, which on Hearts Aglow feel even bigger, both in the sonic terrain they cover and the universality of its yearning for connection and ache at the lack thereof. This isn't particularly intimate sounding music; Mering commands arrangements to fill opera houses. And Mering's reach extends even farther than that—an album that attempts to capture what it means to be human in this very moment is no small feat. But there's a warmth about it that makes And In the Darkness, Hearts Aglow feel like the best kind of company, a source of joy and comfort in spite of it all. – Jeff Terich
Listen/Buy: Bandcamp | Merchbar (vinyl)
---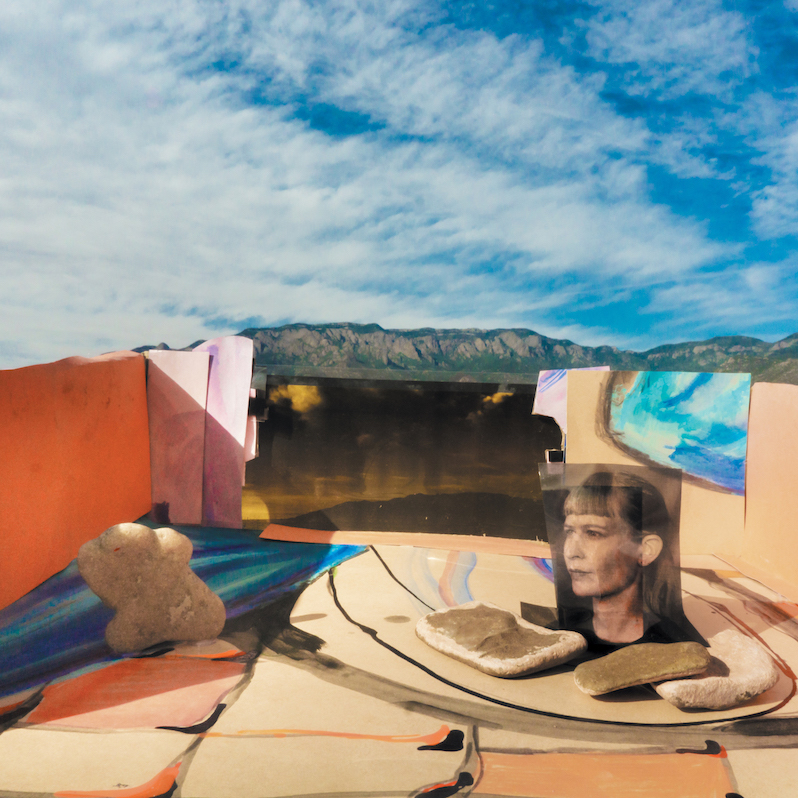 22. Jenny Hval – Classic Objects
For all the '90s nostalgia of the past few years, few of us could have imagined that something that could arguably described as trip-Hop Enya would be one of the best albums of 2022. Classic Objects by Jenny Hval fuses Portishead-type beats with New Age pop to create sumptuous and ethereal music. Her clear soprano provides a firm foundation for the warm instrumentation that follows: layered percussion, divine bass work, clean synths and jazzy guitars. With standout tracks such as "American Coffee," "Cemetery of Splendour" and "Jupiter," Hval artfully weaves delicious musical textures with confessional lyrics about love, loss and disillusionment. – Adam P. Newton
Listen/Buy: Spotify | Turntable Lab (vinyl)
---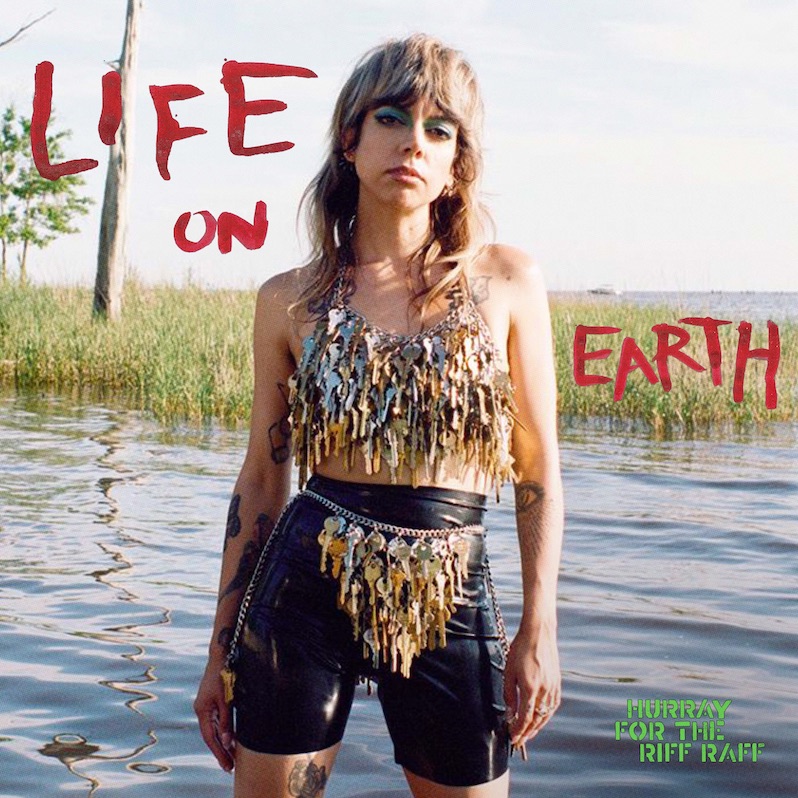 21. Hurray for the Riff Raff – Life on Earth
Since they started recording almost 15 years ago, Alynda Segarra has been an assertive songwriter and a creative interpreter of folk and Americana. Life On Earth, their first record as Hurray for the Riff Raff in five years, sharpens the rough edges and adds stunning new textures. Segarra sings lyrics soaked in their lived experience, which is straight out of a folk song: skipping home in the Bronx as a teenager, hopping freight trains for two years and winding up in New Orleans playing washboard for a band called the Dead Man's Street Orchestra. The production accentuates these mini-narrative all the while, perfectly balanced and delightfully varied—a hushed synth here, a few bells there. There's even a show-stopping piano ballad in the title track. All told, it's a stunning cross-section of Segarra's talents, the work of an artist past their stride and ready to run. – Casey Burke
Listen/Buy: Bandcamp | Turntable Lab (vinyl)
---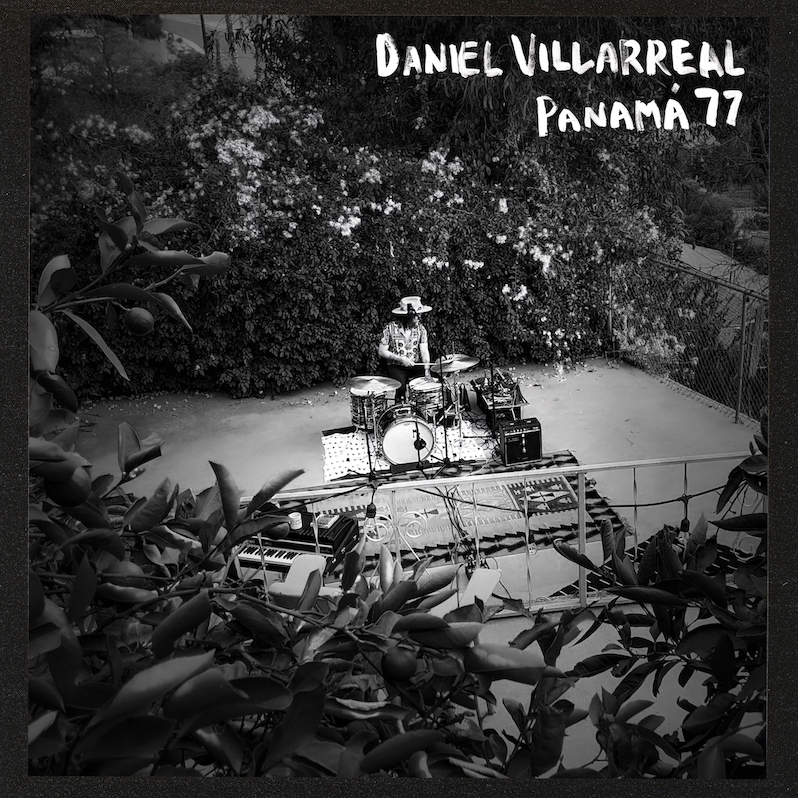 20. Daniel Villarreal – Panamá 77
Panamá 77 covers a lot of ground in terms of genre, mood, and collaborators. It's jazz, it's psychedelic, it's funky, and it goes at its own pace. It's by turns melancholic, joyful, chill, and invigorating. It's a personal record for Daniel Villarreal, the drummer for Dos Santos, who calls the album "an affirmation of both my origin story and who I am today," but it's also a communal effort, featuring the talents of Jeff Parker, Marta Sofia Honer, Aquiles Navarro, and many others. For Villarreal, the personal and the communal are deeply related: "I see my life and my music as a collaboration of improvisation and intention all in the spirit of community and joy." It's perhaps in the context of this communal spirit that the fusion of genres, each with their own complex and interrelated histories, takes on newfound significance. Villarreal's and Dos Santos' label International Anthem, describe the record's genre as "multi-textural, jazz-laced, psychedelic instrumental folk-funk" and if that doesn't sell you on this beautiful collage, I don't know what will. – Tyler Dunston
Listen/Buy: Bandcamp | Merchbar (vinyl)
---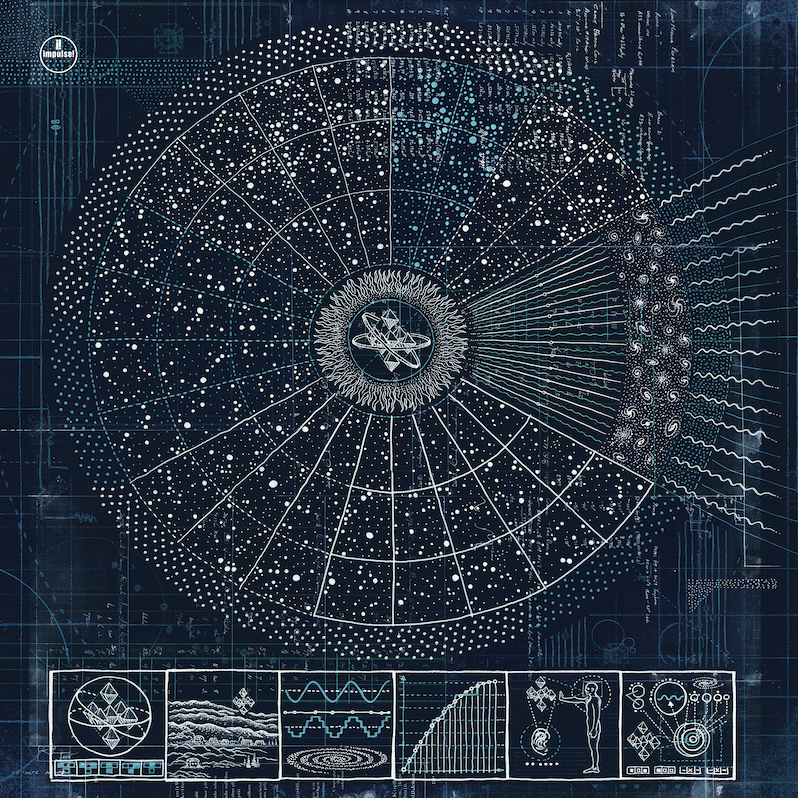 19. The Comet Is Coming – Hyper-Dimensional Expansion Beam
The funk of astro jazz has come down to earth with the ever-forward-zooming group, The Comet is Coming. Their latest rocket of an album, Hyper Dimensional Expansion Beam, pleases with wild sax and electronic disturbances. But for all the blur and noise, there is a search for the stars, for greatness in the chaos of life that is rewarding beyond mere aesthetics. Tracks like "TECHNICOLOUR" rely on atmosphere and the saxophone to carry the tune, traveling very far in short time spaces. The London group has outdone itself, pushing its sound yet keeping it reminiscent and fresh, vibrant. – Konstantin Rega
Listen/Buy: Spotify | Turntable Lab (vinyl)
---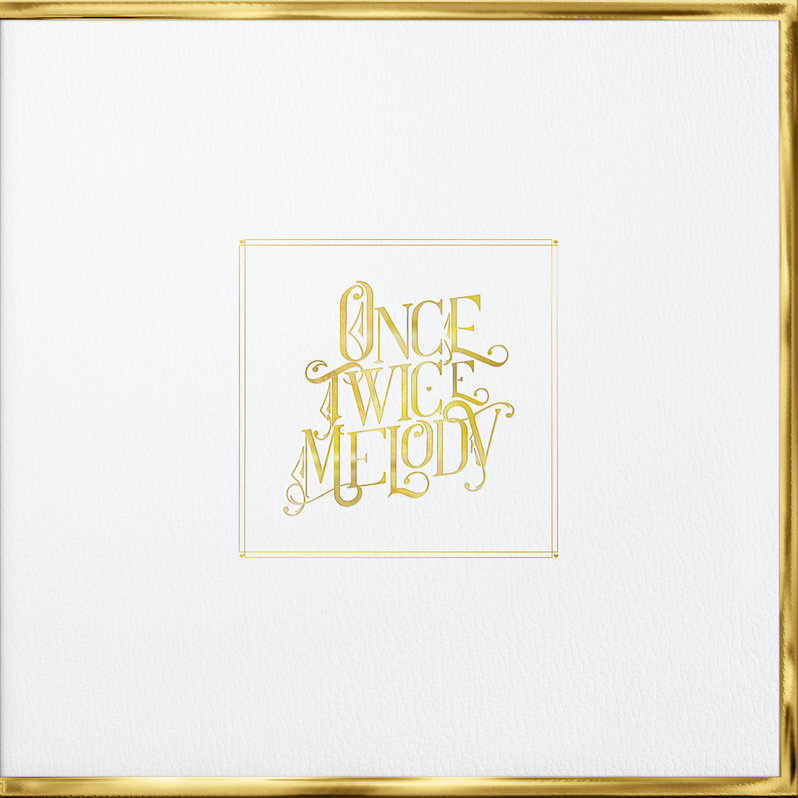 18. Beach House – Once Twice Melody
Beach House's ability to make variations on a similar sound blossom in a hundred different ways is what keeps listeners aching for more. From '80s movie theme song vibes ("Superstar") to a '60s swirling dream ("Once Twice Melody") and much more, their latest album gives out good vibrations and slips easily through the eardrums. Over 18 songs, Once Twice Melody stretches out and over in a brilliant sparkling display. The first album self-produced by the duo of Victoria Legrand and Alex Scally is a triumph and gives their dreamy, gently hypnotic sound a little oomph. – Konstantin Rega
Listen/Buy: Bandcamp | Turntable Lab (vinyl)
---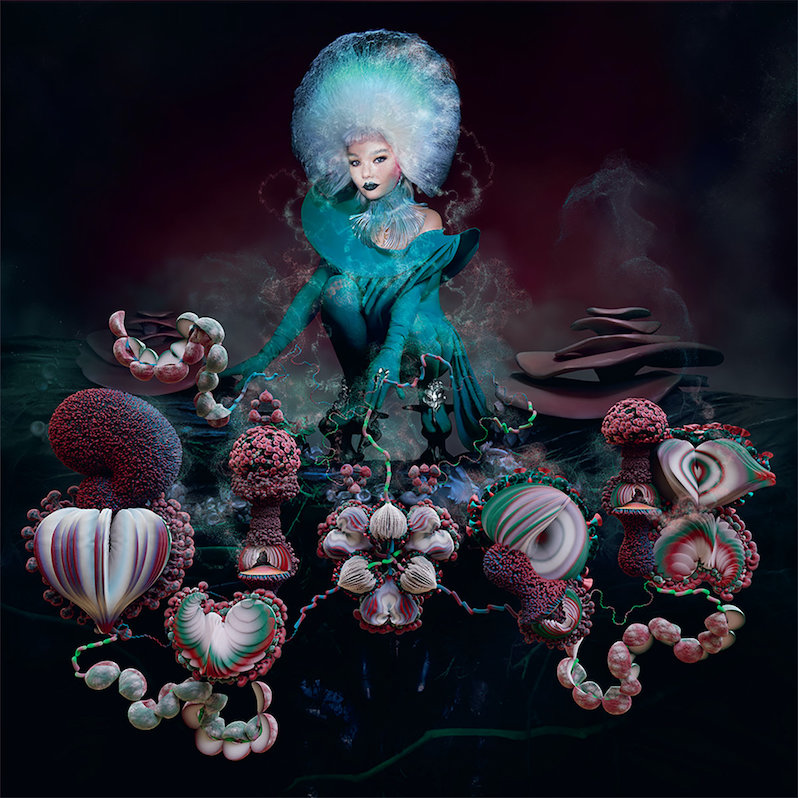 17. Björk – Fossora
Written in part in response to the death of Björk's mother, Hildur Rúna Hauksdóttir, and written in the midst of the isolation of the COVID-19 pandemic, Fossora is so often conceptually focused on connection—whether it be between humans or fungi. The record is often abstract musically, but it is punctuated by flashes of dazzling clarity, made more impactful by the record's complexity. It's full of knotty choral passages, bass clarinet arrangements performed by the group Murmuri, and unexpected beat eruptions, and euphorically inspired moments throughout, as when the abstract vocals of "Mycelia" veer into the stunning, elegiac "Sorrowful Soil," in which Björk sings with the Hamrahlid Choir in a kind of ancient polyphony. – Tyler Dunston
Listen/Buy: Bandcamp | Turntable Lab (vinyl)
---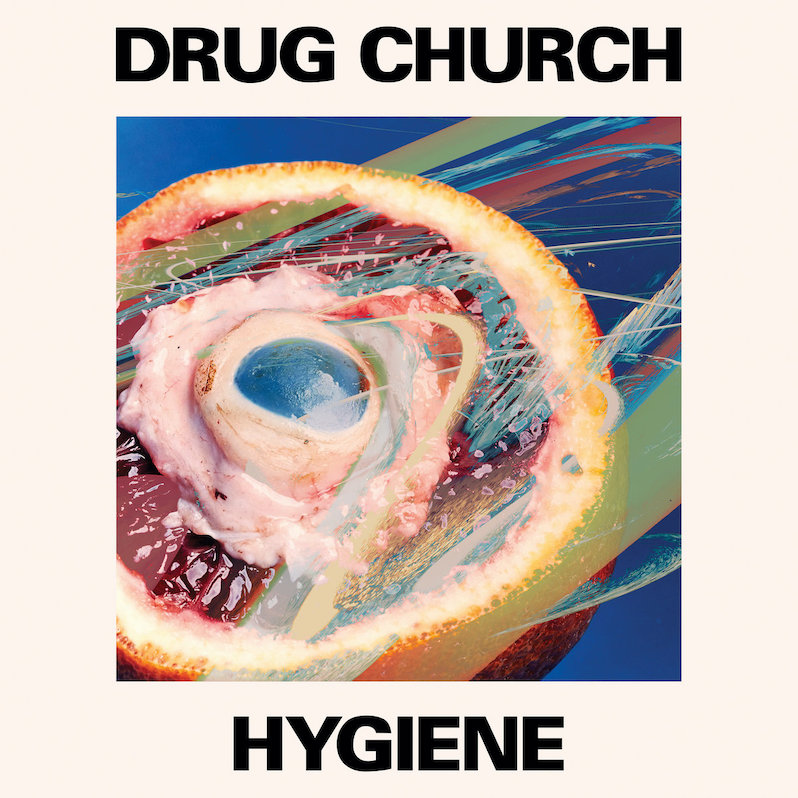 16. Drug Church – Hygiene
Clocking in at a spry 26 minutes, Hygiene is a masterclass in focus and concision. These ten songs are stripped clear of their textural flesh, leaving in its place gleaming, polished bones. Building on their exceptional 2018 breakthrough Cheer, Hygiene sees Drug Church refine their unique post-hardcore language via sharp compositional focus and subtly unorthodox musicality. Lead guitarist Nick Cogan steals the show with his vibrant, colorful tones on anthemic highlights such as "Super Saturated" and "Detective Lieutenant." This widescreen, fist-pumping approach is further bolstered by vocalist Pat Kindlon's insightful lyrics, which help Hygiene dive into some irresistible and surprising emotional depths. – Tom Morgan
Listen/Buy: Bandcamp | Merchbar (vinyl)
---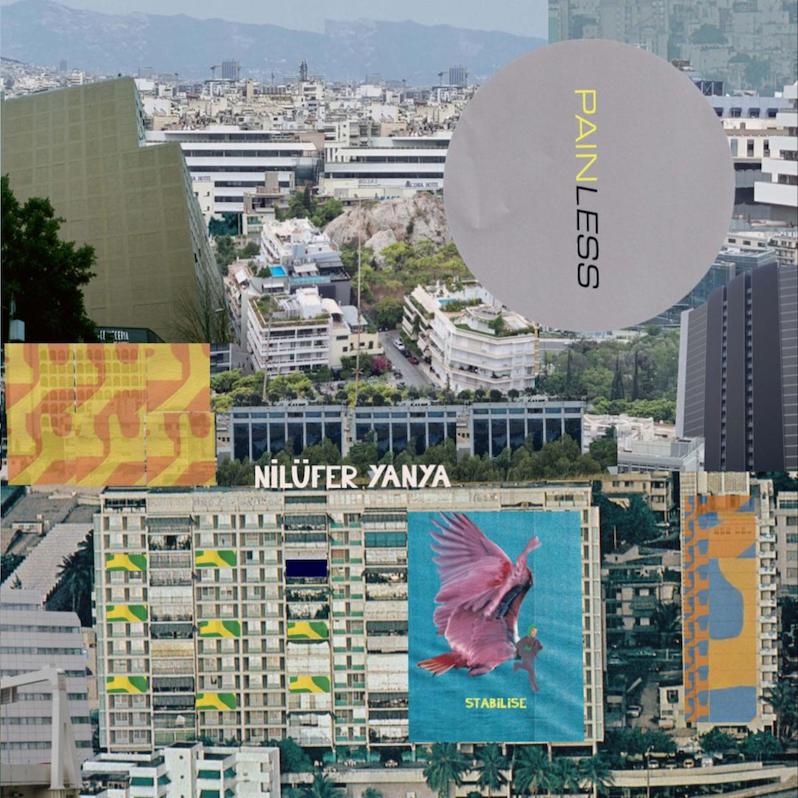 15. Nilüfer Yanya – PAINLESS
There's an immediate set of compelling contradictions at the beginning of Nilüfer Yanya's second full length. A driving shuffle of drums play against lethargic, washed out guitars. Yanya's own voice itself seems to contradict, delivering lively staccato melodies in a whispery, somber tone. All this is matched by the ironic title of an album detailing the misery of everyday life. The result is somehow both urgent and aloof, a swirl of emotional overload delivered with a nihilistic finesse that speaks so viscerally true to the experience of a young person trying to make sense of such a painful world. – Forrest James
Listen/Buy: Bandcamp | Merchbar (vinyl)
---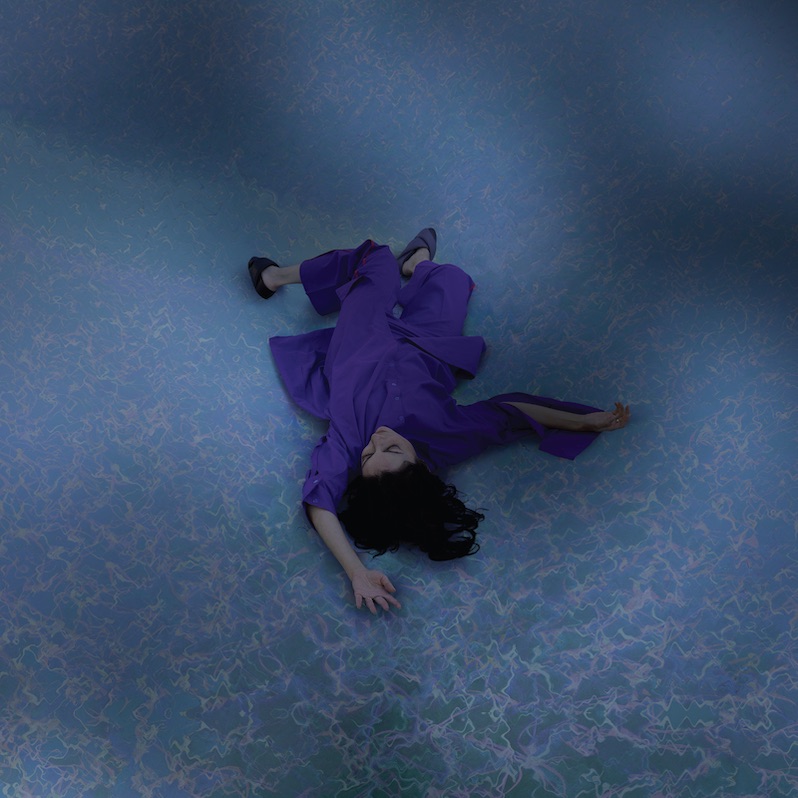 14. Lucrecia Dalt – ¡Ay!
Much of Lucrecia Dalt's terrific new record, ¡Ay!, reads as a sort of clash between organic, traditional sounds and modern, industrial experimentation. Given Dalt's previous career as a geotechnical engineer, this strange and intensely-detailed fusion makes some sense. But the record is more than an ambitious merger. Many of the album's stylistic references—so often mistreated as rigid, unchanging historical artifacts—are twisted into daring new shapes here. Referring to the music of her childhood, she talks of conveying a "diluted memory of those rhythms." This neatly sums up the record; deep-rooted styles reinterpreted through churning, uncomfortable experimentation. It's a fascinating, hypnotic listen. – Noah Sparkes
Listen/Buy: Bandcamp | Merchbar (vinyl)
---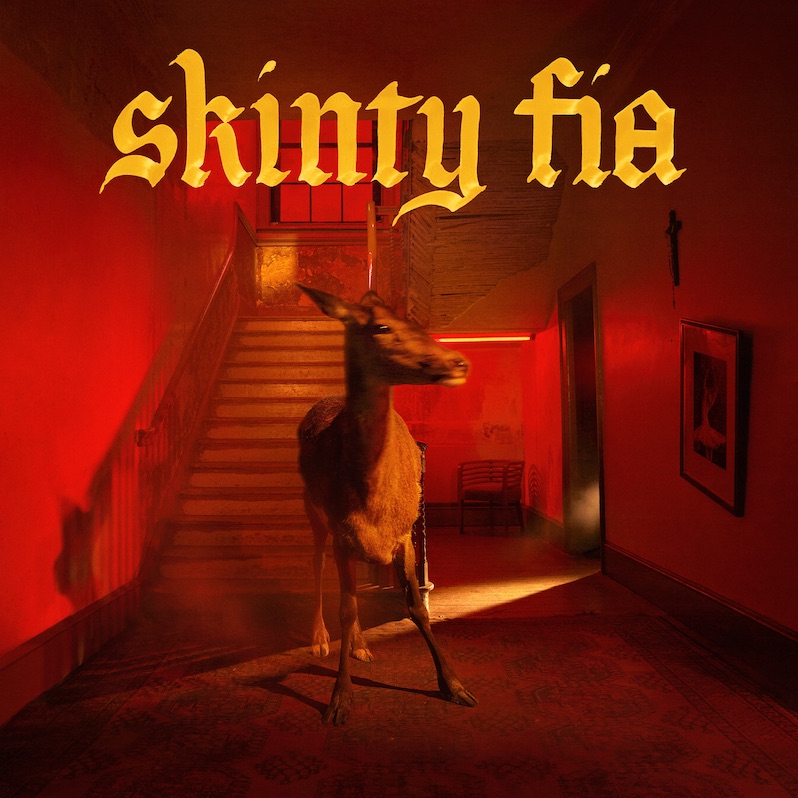 13. Fontaines D.C. – Skinty Fia
Irish rock quartet Fontaines D.C. fashion themselves as a modern-day link to Dublin's literary tradition—disaffected young men wrapped up in books, and in themselves, with an added level of ferocity. The band reached fiery heights with this year's Skinty Fia, stretching their sound and selves across ten tracks, like long shadows thrown upon the wall. The record holds up in its few tender-hearted moments, letting the bluster fall away and revealing a more worldly perspective. But it's when Fontaines D.C. really let out their collective big snarl that Skinty Fia reveals its might. – Ben Easton
Listen/Buy: Bandcamp | Merchbar (vinyl)
---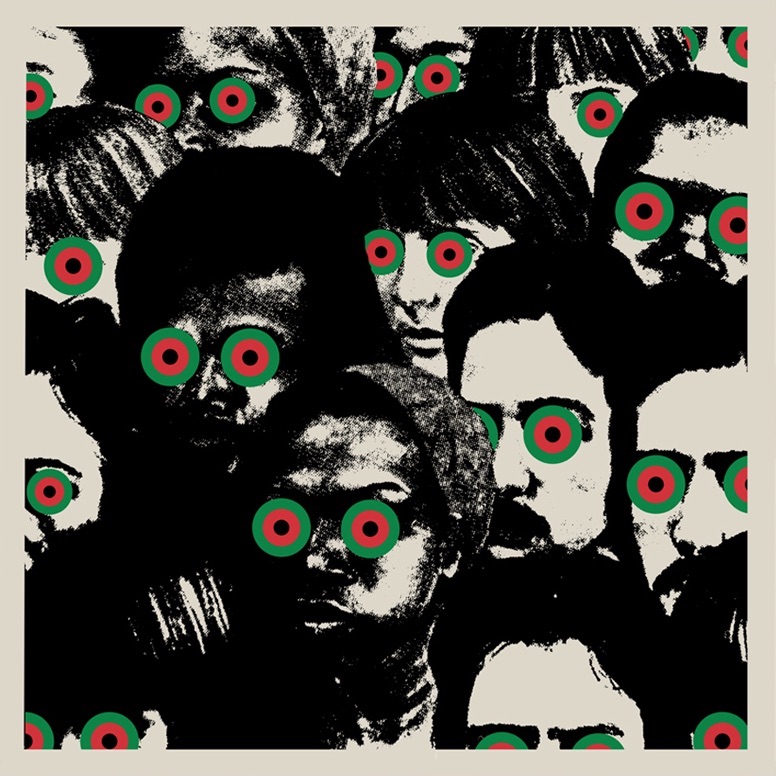 12. Black Thought & Danger Mouse – Cheat Codes
Right at the top of "Belize," the Roots' Tariq "Black Thought" Trotter declares, "Yo, I'm sick, no lymph nodes is swollen" over a subdued ambrosial beat. He's just informed everyone, NBC is just where he collects a check. It's one of many, numerous to be exact, standout tracks on Cheat Codes, his collaborative sample-based record with super-producer Danger Mouse. Black Thought, always his own man, takes the bluesman stance of peak Chuck D and the bare-bones production value found on classic Boogie Down Productions records of the late '80s to early '90s, and puts on a Ted Talk, of sorts, on how to deliver a compelling narrative, make braggadocious as real as NFT collapse, and never question what a 50-year-old emcee can do. With Danger Mouse staying on the perfect, banging yet not-too-cluttered loops, a certain Tonight Show band member lets everybody know he's still giving breath control lessons after Jimmy Fallon goes home. And they don't come cheap. Cheat Codes, intended or not, frames up that television is Tariq Trotter's second job. – John-Paul Shiver
Listen/Buy: Spotify | Turntable Lab (vinyl)
---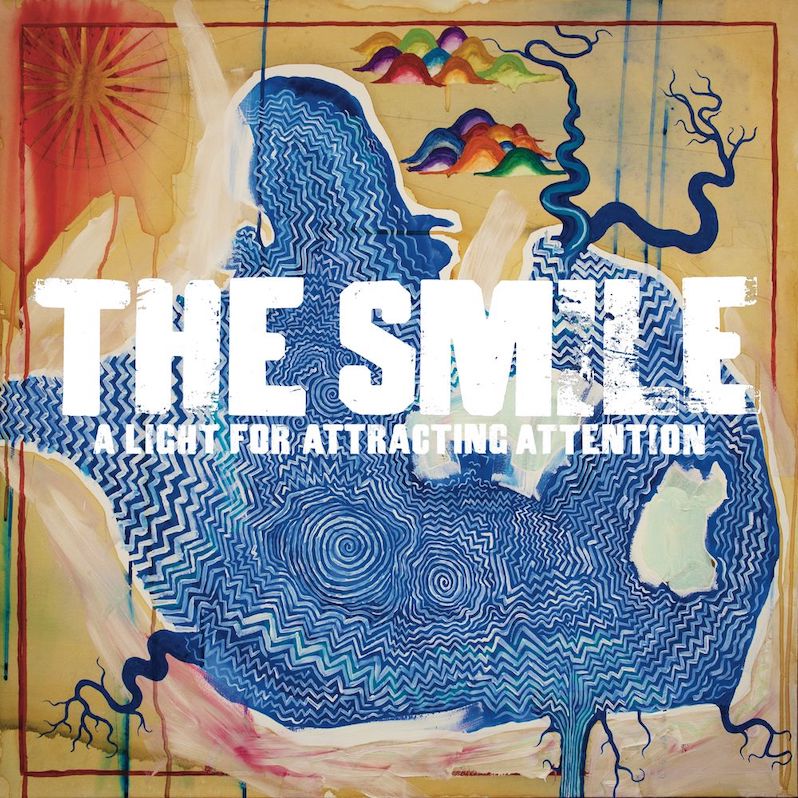 11. The Smile – A Light for Attracting Attention
Radiohead's Thom Yorke and Jonny Greenwood make up two-thirds of The Smile, but there's nothing resembling OK Computer grandeur on their latest project's debut. Think Amnesiac or The King of Limbs, the prevailing vibe twitchy and unresolved. Drummer Tom Skinner joins the duo and locks in with Greenwood's guitar for hypnotic rhythmic patterns. But it's in the slower moments where The Smile shines brightest. "Drop The Floodgates" and "Free In The Knowledge" achieve aching prettiness, sounding comforting and tortured all at once. And on the standout "Speech Bubbles," Yorke inhabits a man out of space and time, his falsetto quivering in the most haunting places. – Jim Beviglia
Listen/Buy: Bandcamp | Turntable Lab (vinyl)
---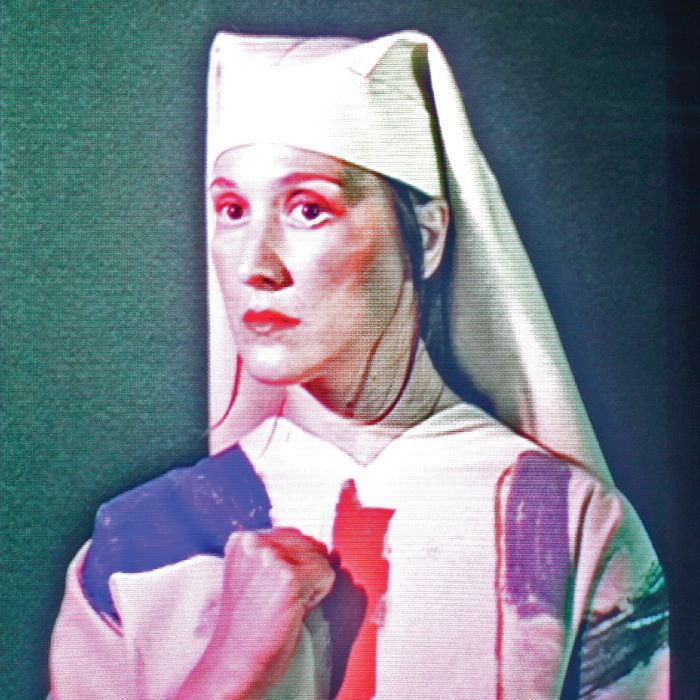 10. Cate Le Bon – Pompeii
We at Treble raved about this album since it dropped all the way back in February—and for good reasons. Pompeii is a complete, cohesive musical package that overflows with languid minor-key arrangements that beckon with haunting mystery. Cate Le Bon creates a spectacular sequence of songs that blurs the line between '90s adult contemporary, '00s chamber folk and '80s goth-pop. Led by her luxuriously intimate alto, she expertly sews together relaxed rhythms, deft basslines, serene guitar licks and thoughtful horn arrangements to provide a listening experience of immaculate music worthy of repeat listens. This is as good as art-pop gets in 2022. – Adam P. Newton
Listen/Buy: Bandcamp | Merchbar (vinyl)
---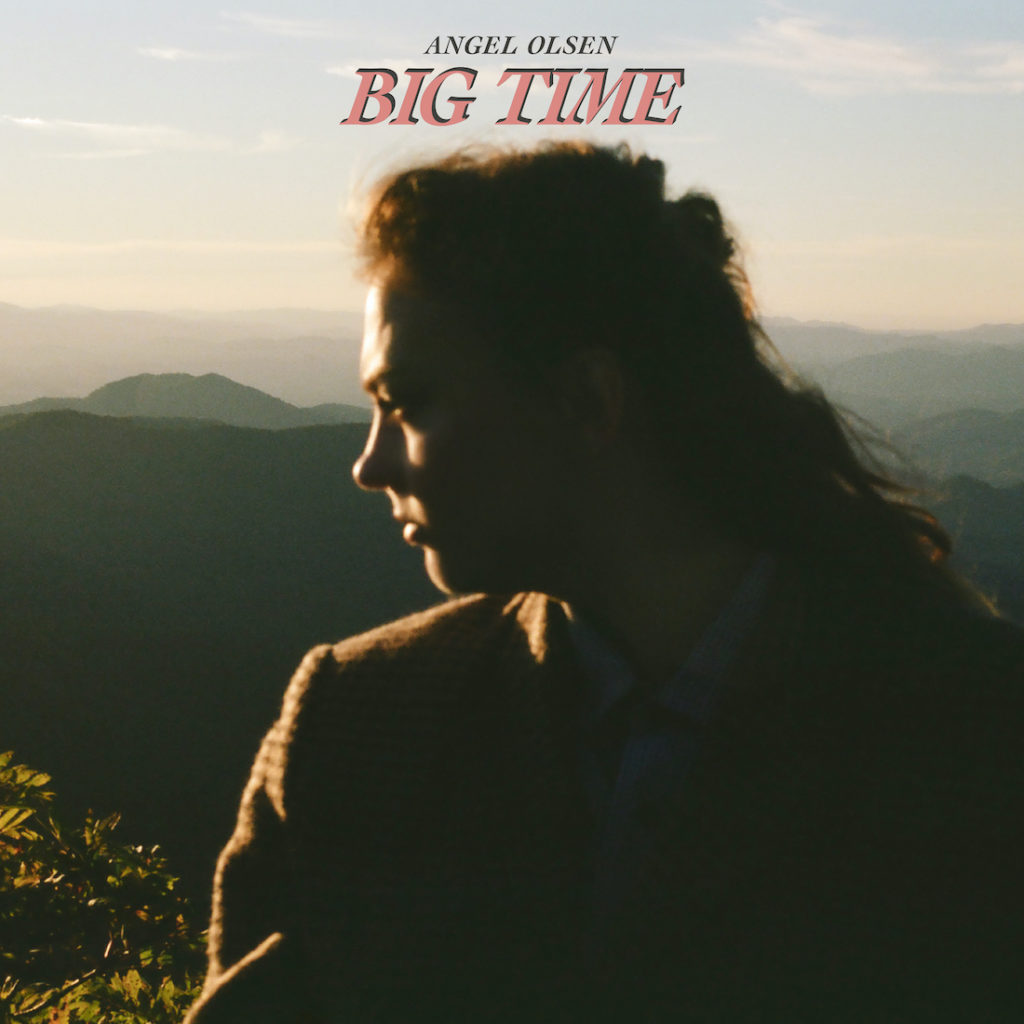 9. Angel Olsen – Big Time
Angel Olsen wrote Big Time after experiencing two life-changing experiences: coming out as queer (and falling in love in the process) and losing both of her parents. In terms of the spectrum of human emotion, that's about as big time as it gets. Though it's hard to imagine the singer/songwriter crafting a record with an even more expansive scope than 2019's lush All Mirrors, she embraces a different kind of maximalism here, employing rich country-rock arrangements as she works through a year's worth of love, heartbreak, grief and growth. Sadness and celebration come in equal measure, while the beauty in Olsen's songwriting is bountiful throughout. In opening the doors to her experiences, Olsen let a whole honky-tonk orchestra in as well, and Big Time is all the richer for it. – Jeff Terich
Listen/Buy: Bandcamp | Turntable Lab (vinyl)
---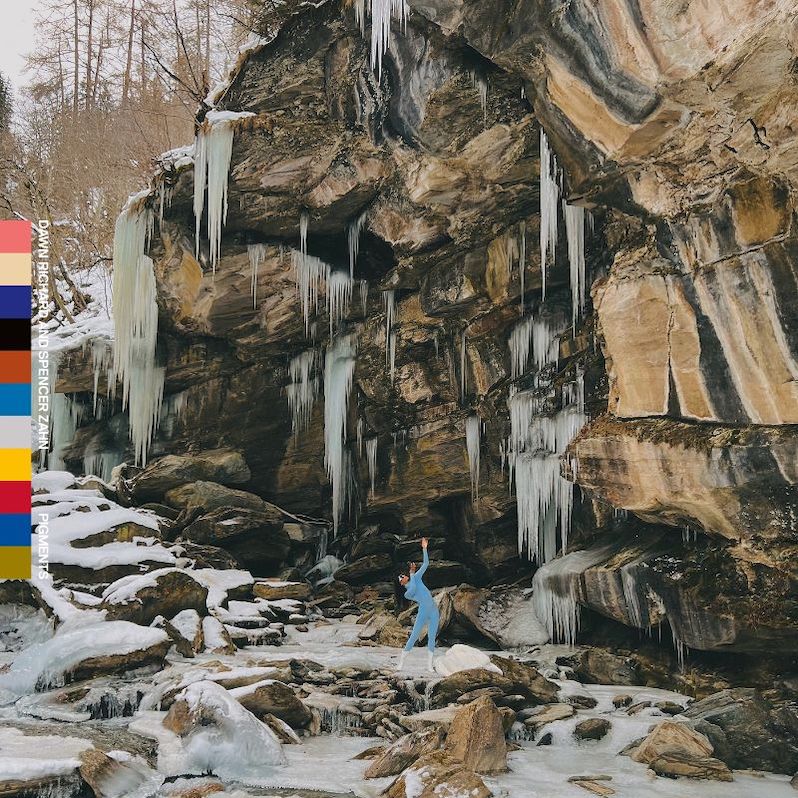 8. Dawn Richard & Spencer Zahn – Pigments
Dawn Richard and Spencer Zahn are a strange pair—the former an electro-R&B pop professional, the latter an ambient neo-classical instrumentalist. But Pigments, their first collaborative LP, is pure magic. Roughly half these songs are instrumentals from Zahn and seven other players: patchworks of tenor sax, clarinet, violin, cello, and synthesizer. Richard adds vocals to the other half, lending the record its emotional core. Not only do they work well together, they actively push each other outside their comfort zones: Zahn soothes Richard's dynamism; Richard infuses passion into Zahn's pastoral arrangements. As a result, the record is loaded with emotional stakes even though it doesn't "go" anywhere. Richard and Zahn paint us a shimmering canvas of sound like the wintry cliff's edge hung with stalactites on the album cover. The picture reveals new joys again and again. – Casey Burke
Listen/Buy: Bandcamp | Merchbar (vinyl)
---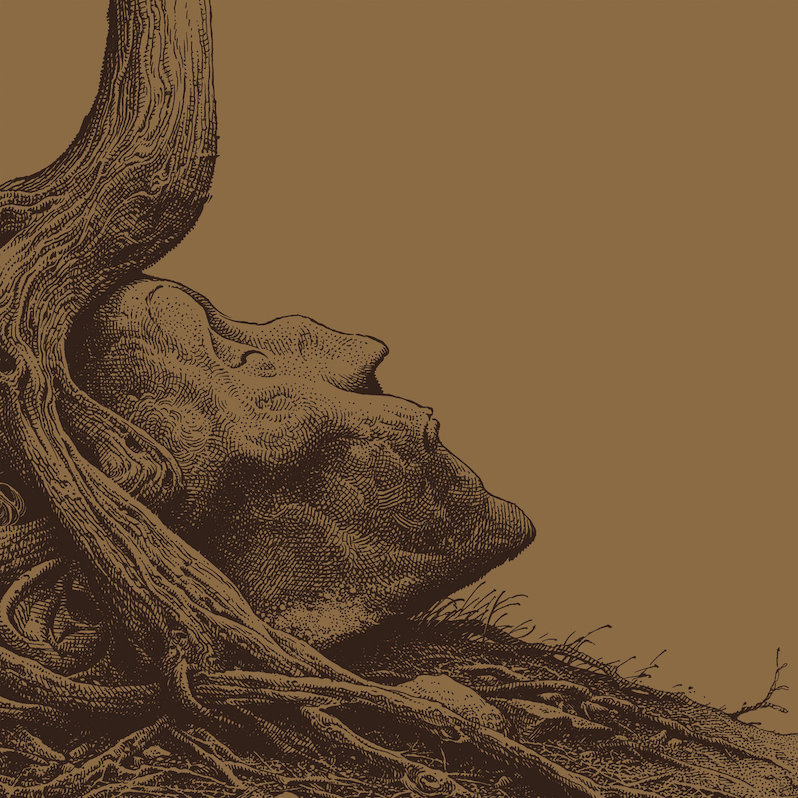 7. Mizmor & Thou – Myopia
We're suckers for Thou over here at Treble and, while they've climbed even higher on our lists with other recent albums and collaborations, Myopia was still a satisfying helping. The addition of one-man funeral doom band Mizmor to the mix gives these tracks a heady weight, which suffuses the shockingly blackened affair. There is a level of viciousness here that feels reminiscent of groups like Lord Mantis or Cobalt, a tear-stained and self-hating affair. It crushes your heart underfoot. – Langdon Hickman
Listen/Buy: Bandcamp
---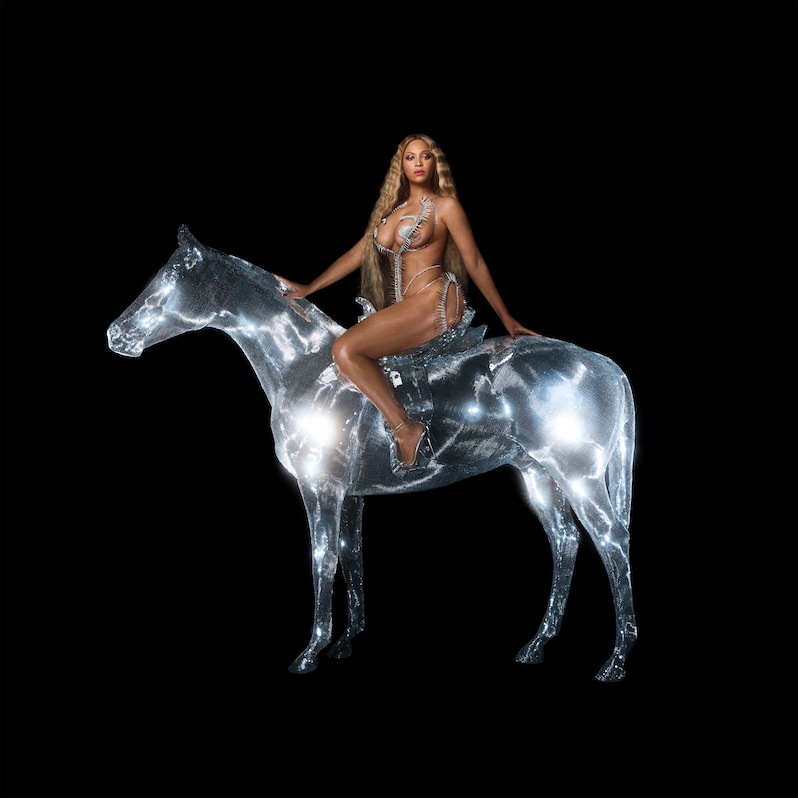 6. Beyoncé – Renaissance
Have you ever had fun like this? Renaissance is a celebration of life. It is an invitation to opulence. It is a command to get up onto the dancefloor and into the bedroom. In her seventh studio album, Beyoncé draws deeply from the sounds and values of Black queer culture, esteeming them, personalizing them, and raising them to their full musical potential. Ever-innovating, Renaissance thrills throughout, brimming with a rich vocabulary of house and funk influences, combining them like a mad scientist. When Beyoncé stretches her own name to rhyme with Givenchy in the album's final song, it serves to highlight how the artist's willingness to take a backseat to the culture leaves both better off. – Joshua Seawell
Listen/Buy: Spotify | Turntable Lab (vinyl)
---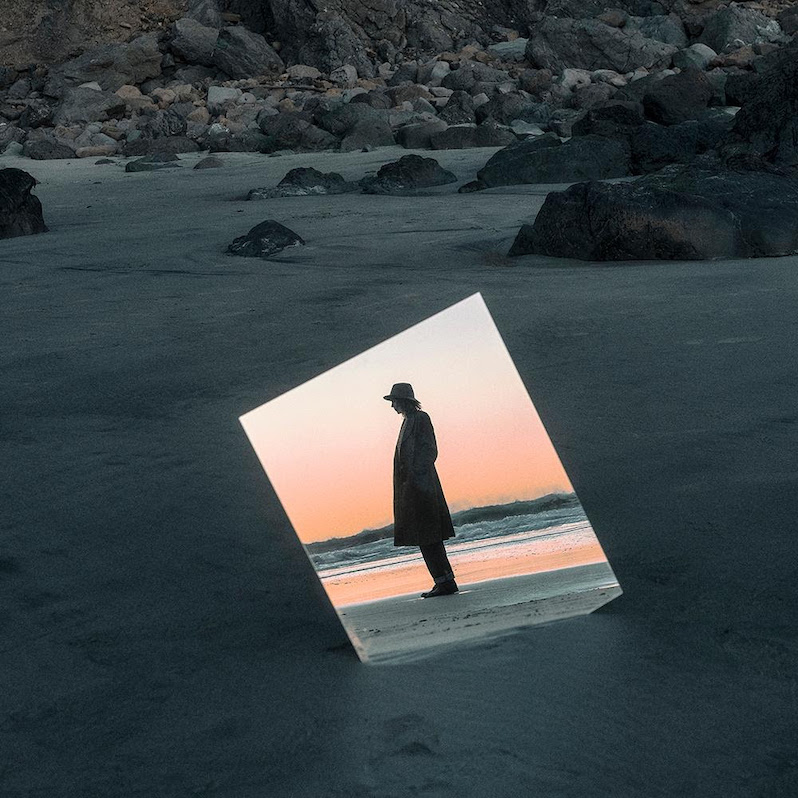 5. Beth Orton – Weather Alive
It's difficult to think of two genres further apart than folk and electronic music, but they share a crucial quality in that both can be performed, and experienced, individually or communally. It's only fitting, then, that the songs of Beth Orton—who emerged from the UK's folktronica scene in the '90s—can evoke both settings at once. On Weather Alive, Orton is backed by some of Britain's most celebrated jazz musicians in recent years—drummer Tom Skinner (Sons of Kemet, the Smile), saxophonist Alabaster dePlume, and bassist Tom Herbert (Polar Bear, the Invisible)—the uncanny alchemy of her past work remains intact. Like Van Morrison on Astral Weeks or Mark Hollis on his lone solo album, Orton sounds utterly alone, singing to herself in an empty room while the instruments play themselves.
"And the world calling out to me / But the world out beyond my reach," Orton croaks on Weather Alive's title track. Loss and loneliness hang heavy over the record, which reflects the challenges that Orton has (ahem) weathered during and well before its creation: chronic illnesses, the identity crisis of motherhood, the deaths of friends and family. (The ghosts of her parents, both of whom died before she turned 20, are briefly summoned on the hollowed-out "Lonely.") But despite the turmoil of the world around her, every note Orton sings resonates with a sense of wonder for the beautiful things that exist in spite of it—every sunrise, every moment with a loved one. In calling back out to the world, Orton renews her connection to it. – Jacob Nierenberg
Listen/Buy: Bandcamp | Merchbar (vinyl)
---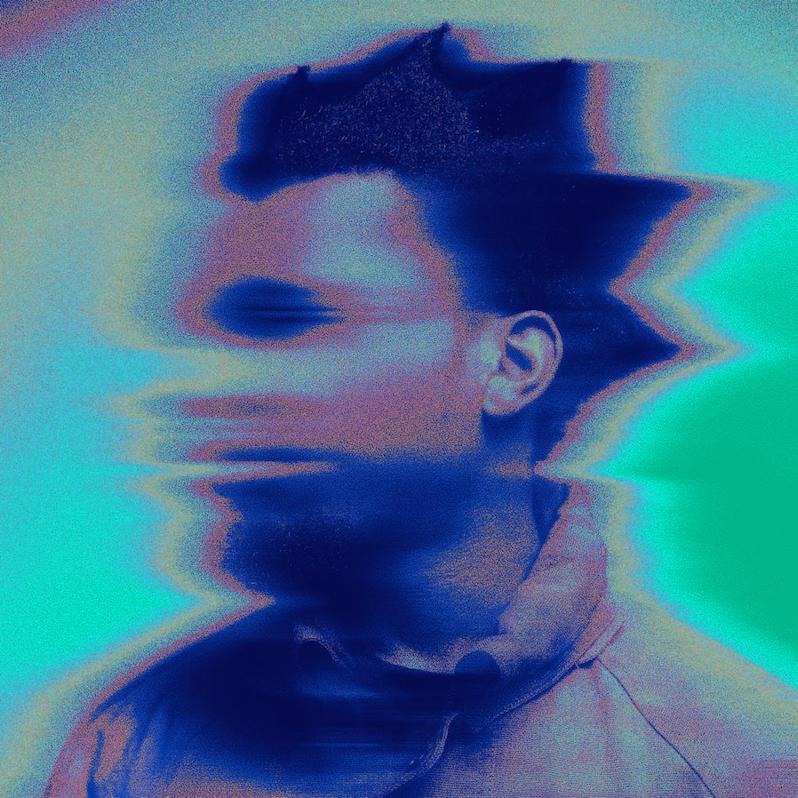 4. Denzel Curry – Melt My Eyez See Your Future
Many rappers enlist large cohorts of producers and guests, but only the best make great albums this way. Denzel Curry pulls it off with Melt My Eyez See Your Future: Hip-hop futurists FnZ and Kenny Beats doesn't feel misplaced alongside modern jazz maestros Robert Glasper and Thundercat. T-Pain's introspection fits into this canvas as naturally as the furious swagger of Rico Nasty. It works because Curry's delirious creative peak united everything Highlights like "Walkin," "The Last," "Troubles" and "X-Wing" are arguably the best showcases of how effortlessly Florida's best MC explores perils of success, past traumas and sociopolitical conflict—sometimes seemingly all at once—but there's little to no filler anywhere. This would be the peak of many rappers' careers; with Curry you sense he has even further to go. – Liam Green
Listen/Buy: Bandcamp | Merchbar (vinyl)
---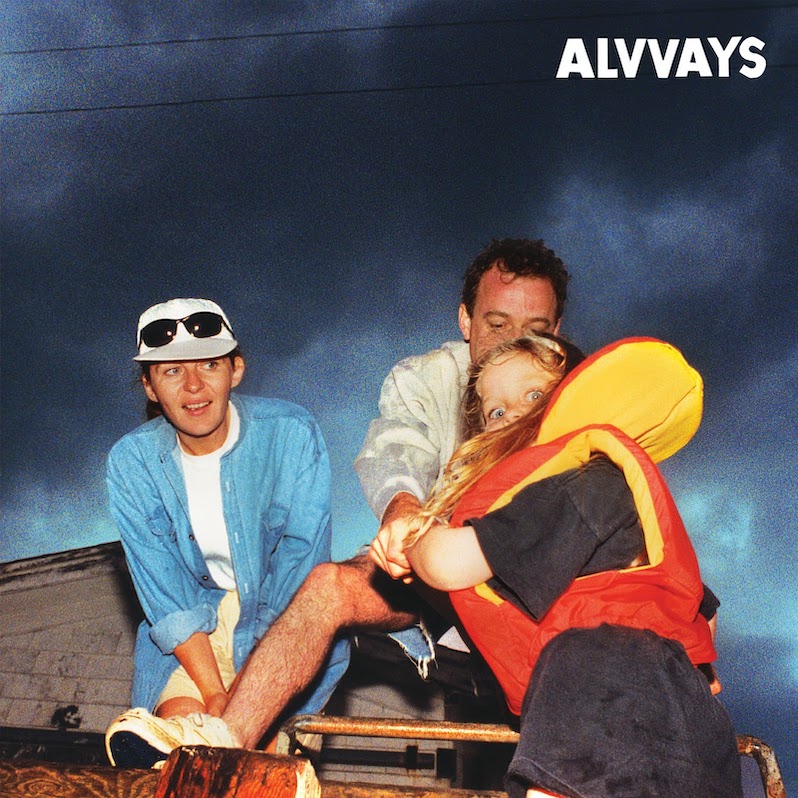 3. Alvvays – Blue Rev
With Blue Rev, Toronto's Alvvays have released an album of intense, propulsive energy; dream pop delivered through a sugary rush of infectious melodies, spacey guitars, and driving percussion. But the record doesn't drown in the pillowy reverb that much of dream pop does. On the spectacular "Pressed," there are guitar licks that rival Johnny Marr's iconic work with The Smiths. Far from the hazy atmospheres of shoegaze, "Pomeranian Spinster" opts for a teenage punk energy, replete with angsty lyrics and distorted guitars. Elsewhere, "After The Earthquake," "Tom Verlaine" and "Pharmacist" make for lively highlights. Whether it's dream pop, indie rock, power pop, or otherwise, Blue Rev is a stunning, invigorating statement. – Noah Sparkes
Listen/Buy: Bandcamp | Turntable Lab (vinyl)
---
2. Big Thief – Dragon New Warm Mountain I Believe In You
The members of Big Thief, collectively and separately, have released nearly a dozen albums since the group made a breakthrough with 2017's Capacity. Yet going for broke has never left the band wanting for inspirational currency, their resources seemingly multiplying even as they're spent. Dragon New Warm Mountain I Believe In You is the band's first double album and somewhat counterintuitively their richest set of songs with no filler within earshot. Its 20 tracks comprise both a cavalcade of exploratory sonic forays (the muted-string noise-folk of "Time Escaping," the dense shoegaze of "Flower of Blood") and warmly affecting songwriting (Adrienne Lenker's musically labyrinthine address to the brother she's never met on "Simulation Swarm," "That's my grandma!"). From its mouthful of a title on down to Lenker serenely rhyming "pendulum" with "calendula," the group have never sounded so wonderfully weird and adventurous. For Big Thief, it turns out, more really is more. – Jeff Terich
Listen/Buy: Bandcamp | Turntable Lab (vinyl)
---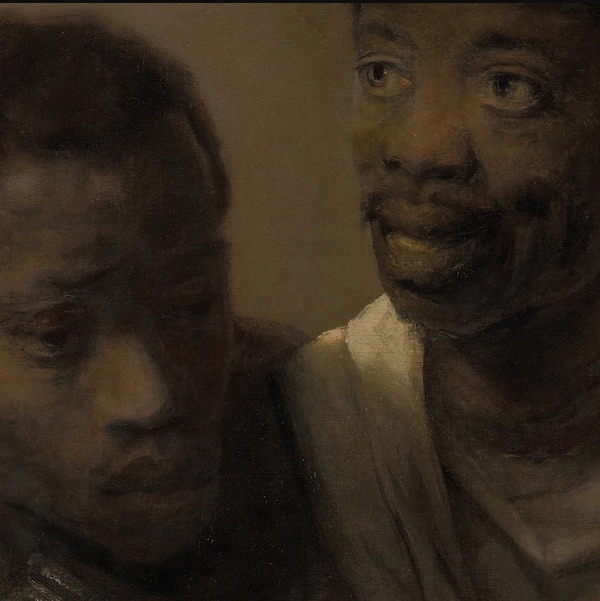 1. billy woods – Aethiopes
Hip-hop from a dimension where jazz still made maps of hell, sticky and sweet like sweat or swamp gas. billy woods' rhymes are tight as ever which, given his 20 years in the business, is no surprise. We loved his last record Brass, a collaboration with Moor Mother who also has an esteemed spot on this list, as well as his continued superlative work with Armand Hammer, and seeing Aethiopes dial deeper into that murky and demonic sulfur-scented jazz idiom while billy raps more like a drugged mystic or Apollonian oracle than a street rapper makes the record all the more intoxicating. The vibe is often more Last Poets and Gil Scott-Heron filtered through the voodoo blues of 21st century America. Perhaps the biggest credit to this record is how it appeared near the top on nearly all of our ballots, regardless of what genres and sounds someone tended to favor. That's indicative of an overall level of greatness, executing your craft so superbly that everyone has to stop and take note no matter where they stand. Given his most recent record that just dropped, Church, is damn near this good, it's unlikely billy's hot streak is slowing down either, giving this record an extra zing of feeling like we are witnessing a great at the top of his powers. – Langdon Hickman
Listen/Buy: Bandcamp
---
Support our Site—Subscribe to Our Patreon: Become one of our monthly patrons and help support an independent media resource while gaining access to exclusive content, shirts, playlists, mixtapes and more.