How The Shins' Oh, Inverted World captured a timeless simplicity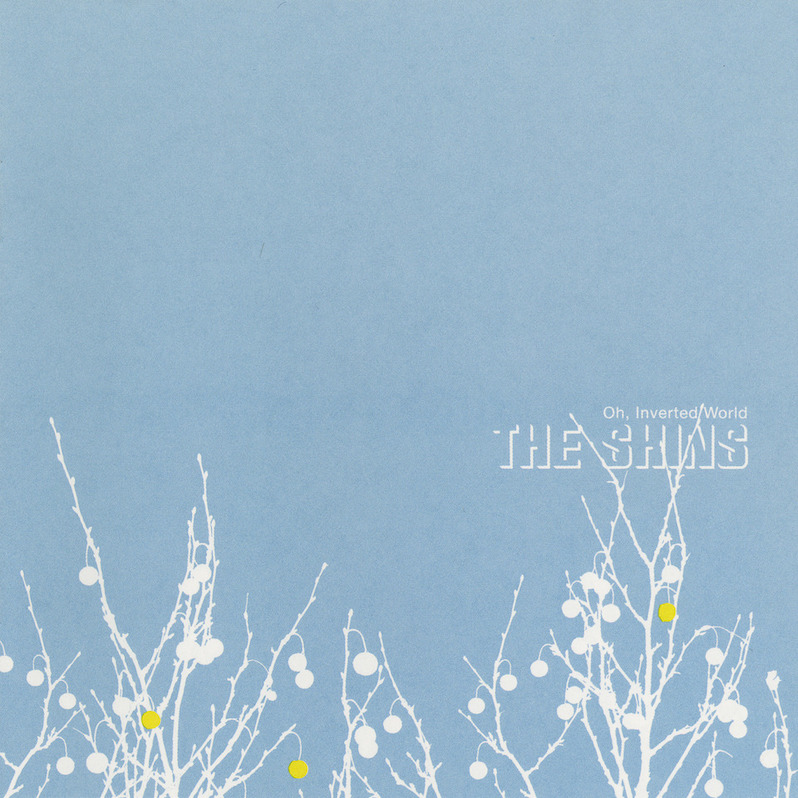 It's the summer of 2001, and you're stuck on a little island off the bay of Naples with your parents. The warm and boring days drag by quietly and slowly, the black combat boots that you won't relinquish for at least 10 more years press against your sweaty ankles every time you step foot outside to reluctantly carry yourself to the beach. Your best friend's sister is still talking about Kurt Cobain, and about how nobody—nobody—will ever be able to equal his genius. You start to believe she is right. MTV keeps playing that crappy, corny single by Lifehouse, and you get mad when you catch yourself singing along to it. You officially hate everything in and outside of this hot, hot summer.
Somewhere in New Mexico, a place that you couldn't even track on a map of the United States—no matter how hard you tried to—The Shins have just released their debut album, but you know nothing about that because, after all, you are not ready for their sound. You have spent the last and only 15 years of your life ignoring The Beach Boys, snubbing The Beatles and avoiding Simon and Garfunkel like it's your parents chasing you on that tiny island.
You, and possibly a million other people, will only stumble upon Oh, Inverted World a couple of years later. It happens by accident, when that guy from Scrubs awards a manic pixie dream girl version of Natalie Portman with the incumbent duty of introducing her male counterpart to the band in a movie that, for better or for worse, will soon become one of the sad manifestos of your generation.
Of course, knowing this right away would be impossible, but to get carried away by Oh, Inverted World and its magnetic simplicity means finding it hard to stop and beginning a conscious affair with Sub Pop Records that will persist for decades to come, so much so that, although 20 years have passed since its release, it's natural to go back to the same album while crossing the aisles of Californian grocery stores or wondering about the future during a global pandemic—summer of 2001 being nothing more than a distant memory locked away in some corner of the brain.
It's almost as if the dreamy folk guitars that accompany James Mercer's high-pitched, signature falsetto, as he chants about heartbreak, ordinary life and time passing by, speak to pieces of the soul that not even Cobain had ever been able to access. One that, as it turns out, can easily and pleasantly do with The Beach Boys, The Beatles and even with Simon and Garfunkel.
After the first round, listening to those 11 tracks one more time comes easy; after all, the whole album slides away in just about 33 blissful minutes, so does attempting to make sense of the drums catching up with that falsetto in "Caring is Creepy" while Mercer's voice gently caresses the keyboards in the background, floating onto the next verse and the one after that without ever missing a breath.
"I think I'll go home and mull this over/Before I cram it down my throat/At long last it's crashed, its colossal mass/Has broken up into bits in my moat," Mercer sings, prompting the question of how existential dread and introspection can suddenly sound like a summer breeze that never becomes too much.
The '60s pop nostalgia unfolds and sticks around throughout the whole album, seamlessly shifting from the bitterly ironic "The Celibate Life," which paints a desperate portrait of sick attachment to youth long gone, to "Know Your Onion!" with Mercer engaging in a quick-paced back and forth with back vocals that are meant to reveal the real meaning of the song: when everything else fails, it's still possible to cling onto dreams.
By the time the anthemic "New Slang" begins, The Shins are already marvelously familiar, and they have earned a permanent spot in the listener's life soundtrack. Mercer sings, "Gold teeth and a curse for this town/Were all in my mouth/Only I don't know how they got out, dear/Turn me back into the pet/I was when we met," and it's clear that, alongside drummer Jesse Sandoval, keyboardist Martin Crandall and bassist Neal Langford, he is simply wandering through a ton of universal feelings that only age can teach how to fully comprehend.
He does so without ever imposing the melancholia that transpires from the lyrics and the music amid those strumming guitars, the whistling, and the soft humming that—in becoming instruments themselves—naturally morph into one of The Shins' unmistakable marks of recognition in this and future albums. There is no angst in Mercer's voice and no anger in the perfectly captivating open harmonies that fill up each track, only tenuous self-awareness and a little bit of hopelessness.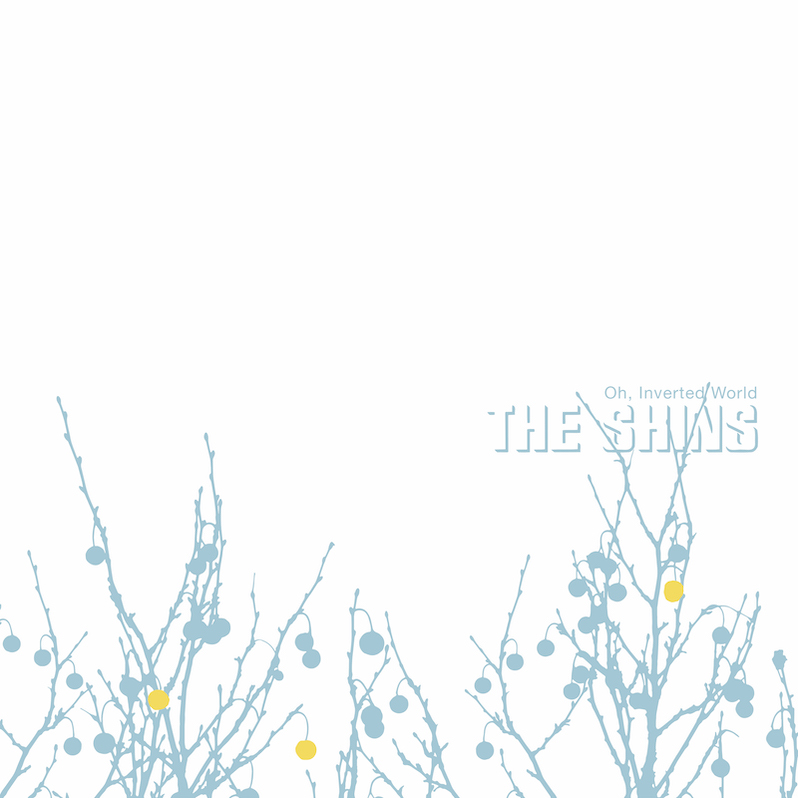 The stubborn, incessant drums in "Pressed in a Book," the album's closing track, are reminiscent of the end-of-summer rain, coming down to finally wash away all that's left of those golden, sunny days, and putting an abrupt halt to the feelings that Mercer and the rest have been pouring onto their listeners from beginning to end. With "Two fallen saplings in an open field/Snow padding gently on an empty bench," summer is over. A brand-new season begins.
Twenty years later, Oh, Inverted World remains an ode to a certain type of melodic indie pop that characterized so many albums from the early 2000s—Death Cab for Cutie's Plans and Bright Eyes' I'm Wide Awake It's Morning come to mind—but survives the test of time by continuing to deliver, summer after summer, a catchy triumph of timeless life lessons that, rather than grow old, assume new meaning with each passing season.
---
Support our Site—Subscribe to Our Patreon: Become one of our monthly patrons and help support an independent media resource while gaining access to exclusive content, shirts, playlists, mixtapes and more.