Soul Glo : Diaspora Problems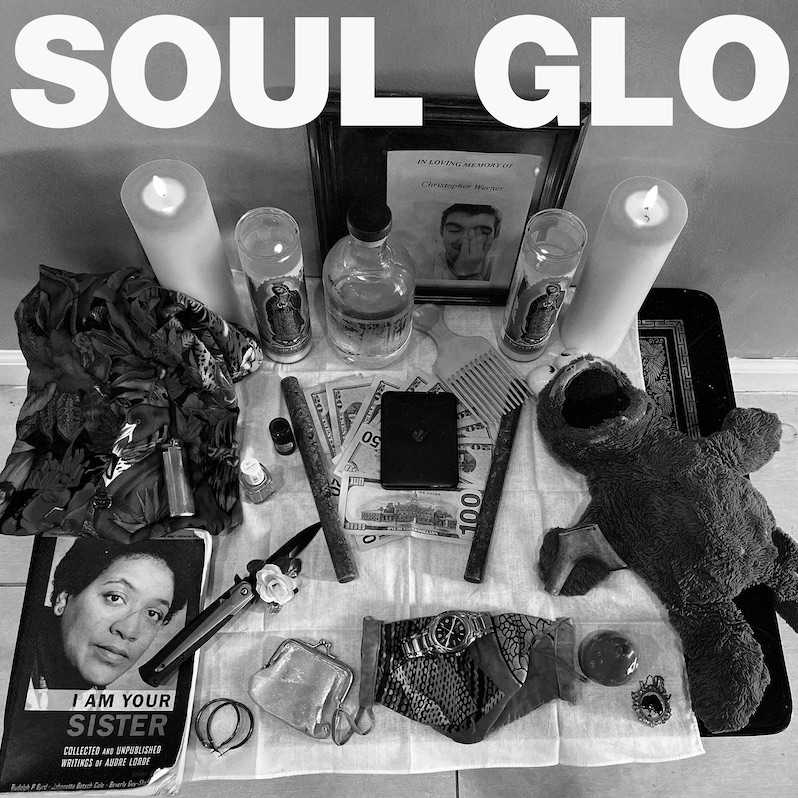 When reviewing a band's new album, it's not usually advisable to immediately highlight the contribution of one member. However, there's no way to discuss Soul Glo's Diaspora Problems without immediately tackling the show-stopping performance of frontman Pierce Jordan. His rabid, foaming-mouth delivery completely dominates his band's debut album. Every track is delivered at a lightning-fast pace and in a piercing, shredding timbre that frequently digresses into unintelligible mania. This is par for the course for hardcore—it's almost a throwback to its golden age in the '80s—think Jello Biafra, or HR at his most unhinged. Instead, Jordan updates these influences' techniques and places them into the context of our fast and frantic modern world. His performance is genuinely heart-racing, and by the end of the album will leave you almost as exhausted as he must be after performing it.
Most of the music is performed in an attempt to keep up with Jordan's intensity. The limited-frills production (Diaspora Problems was recorded in Soul Glo's practice space) is appropriately feral and ferocious. The fast power chord punk of "Fucked Up If True" and "We Wants Revenge" possesses a raw, wiry tone, matching the confrontational and abrasive mood. Drummer TJ Stevenson's muscular beats make for an essential bedrock, and are especially useful when Soul Glo start to experiment. He leads the horns-adorned "Thumbsucker" as well as the hip-hop-infused closing track "Spiritual Level Of Gang". Most startling is "Driponomics," a bass-heavy modern rap track that recalls Trippie Redd or Ski Mask The Slump God. These tracks could be viewed as incongruous in terms of traditional album schematics, however it's obvious that Soul Glo are far more interested in trashing musical conventions than they are in upholding them.
On a more conceptual level, there's a sense of genuine radicalism within Soul Glo's riotous mania. The band (three-quarters of whom are Black) use Diaspora Problems as a platform to potently discuss liberal apathy, institutional racism and empty politics, however in the frenzied pace of the instrumentation and Jordan's vocal delivery, there's a sense of something purer and more emotion-based than traditional punk attacks on institutions. It's the sound of a people (Black or for that matter other marginalized communities) demanding to be heard, sometimes through cathartic, apoplectic mania. It makes for a thrilling ride, but one that also leaves a lingering bruise.
---
Label: Epitaph
Year: 2022
---
Similar Albums: