Post-hardcore legends Soulside announce first new album in 33 years, A Brief Moment in the Sun

Post-hardcore legends Soulside are returning with their first new album in three decades. The group originally formed in Washington, D.C. in 1985, broke up in 1989, then got back together in 2014, and they've been working on music ever since, releasing the single "This Ship" in 2020. On November 18, they'll release A Brief Moment in the Sun, via Dischord. It's their first new album since 1989's Hot Bodi-Gram.
The band have shared two new songs, "Runner" and "Reconstruction," and you can hear them both below. Also, check out the album's artwork and tracklist, as well as Soulside's upcoming tour dates.
The band said in a press release, "A Brief Moment in the Sun is a narrative LP, full of stories: some based on Bobby (Sullivan)'s personal experiences and others addressing volatile sociopolitical themes, including an historical perspective on racial oppression in the United States. In both the music and the lyrics, this new album picks up where Soulside left off years ago – but with zero nostalgia in the mix."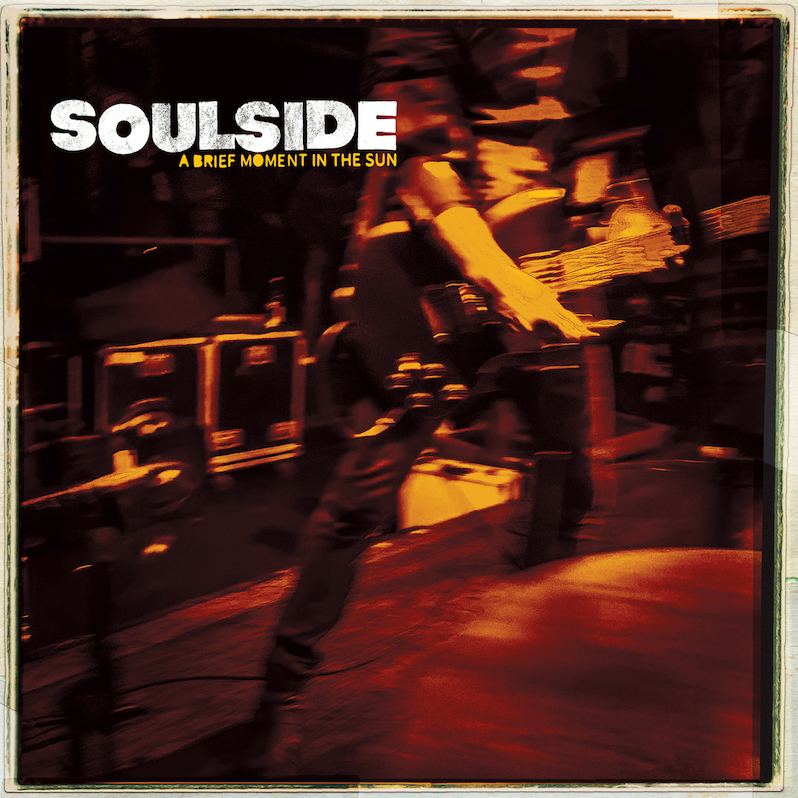 Soulside A Brief Moment in the Sun tracklist:
Times Like These
Day 2
Every Clover
Reconstruction
Runner
Walker
Tambourine
70's Heroes
Resolved
Rediscovery
Survival
It's All About Love
Soulside tour dates:
9.21.22 – Washington, D.C. @ Black Cat #
9.22.22 – Philadelphia, PA @ First Unitarian Church #
9.23.22 – Somerville, MA @ Once at the Armory #
9.24.22 – Hamden, CT @ Space Ballroom #
9.25.22 – Middletown, RI @ Rejects Brewery $

# w/ Verbal Assault and Bed Maker
$ w/ Verbal Assault
Three members of Soulside are also in Girls Against Boys. Read our feature on their 1996 album, House of GVSB.