Spoon redefined themselves on Girls Can Tell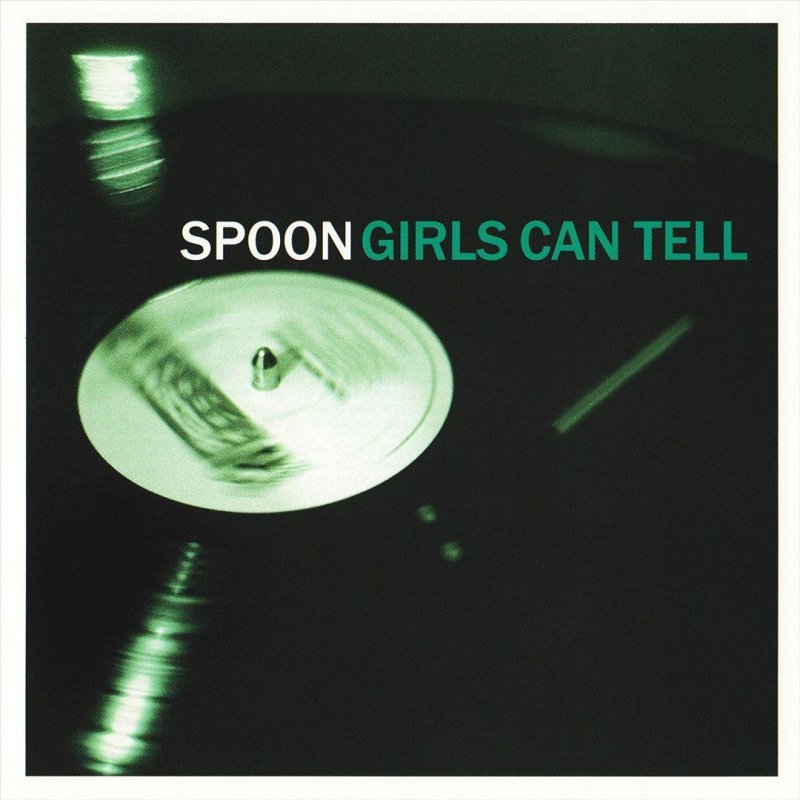 Spoon were bitter well before most people heard their music. The band's story should be familiar to anyone who remembers the '90s—every major label vying to plant its flag on Alternative Nation during the post-Nevermind boom and eventually discarding what didn't live up to fairly unrealistic expectations. After a raw, auspicious debut with 1996's Telephono, the Austin band got scooped up by Elektra, and within four months of the release of their second album A Series of Sneaks, Spoon were dropped from the label. With no backing, no support, no funding and a pretty sizable chip on their shoulder, Spoon did what anyone in their situation likely would have done: They recorded two revenge songs.
The object of the band's ire was Ron Lafitte, the A&R representative for Elektra that earned the band's trust, despite their reservations about working with a bigger label. Yet after ultimately selling the band on the enterprise, Lafitte quit after A Series of Sneaks didn't live up to commercial expectations, leaving the band without anyone in their corner, and thus they were cut adrift almost immediately. In turn, with two puns at the ready on their nemesis' name, the group released "The Agony of Lafitte" and "Lafitte Don't Fail Me Now," funneling their frustrations into a couple of slanderous post-punk tracks. "All I asked of you is a copy of Garage Days and to tell the truth," vocalist Britt Daniel sings in "The Agony of Lafitte." Though the chorus of the B-side is the most cutting: "Tell me, don't tell yourself/Are you ever honest with anyone?" They had reason to be angry—they thought they'd never recover from that moment.
"He really fucked us over," Daniel said of Lafitte in a 2014 Pitchfork interview. "Somehow we managed to survive and, in the end, I'm happy with where we're at. But back then I did not have any inkling that there would be any kind of success lurking for this band. It felt like it was all over."
Getting that out of their system was the best thing they could have done at the time. Their next album, Girls Can Tell, ended up being the best album of their career up to that point—and arguably still is. It's a patient album, a less abrasive album—its grooves are given space to breathe, its melodies never overwhelmed by distortion or raucous din. It feels like the comedown to the wiry (and Wire-y) A Series of Sneaks, a late night album that strips away the urgency and pretense and gives each song the proper room to be what it needs to be. In essence, it's Spoon reborn; not their literal origin, but their own moment of self-discovery.
Everything feels immediately different within the first few seconds of "Everything Hits At Once." A low hum lingers momentarily, giving way to Jim Eno's tense crack of drums. The contrast is stark—barely audible ambience against a jarring, rhythmic snap. And Daniel's frayed yelp on A Series of Sneaks is replaced with a cooler, low-key croon. "Don't say a word," he sings in the song's opening verse. "The last one's still stinging." It's not that Spoon sound like an entirely different band, but they weren't recognizably the same either.
Spoon hadn't completely abandoned the punk rock spirit of their first two albums, but on Girls Can Tell, it's charged up in markedly different ways. The post-punk swing of "Take a Walk" is one of the album's blistering moments, carrying the leftover bits of rancor left unspent from their previous single ("Tough break and you broke it all right in two/And it won't get back together with stitches and glue"). "The Fitted Shirt," for all its Zeppelin-style cock-of-the-walk stomp, undercuts its rock 'n' roll archetype with nostalgia for bespoke fashion of bygone eras and ornate flourishes of harpsichord, a detail Daniel credits to a Kinks listening binge in the late '90s.
"I found this website right when online sales of music were starting—maybe it was called CD Universe—but there was a flaw in their system, so as long as I entered a different address every time, I could order a free CD," Daniel told Pitchfork in 2014. "So I ordered, at various addresses, the entire Kinks catalog. If it wasn't for that website, Girls Can Tell might have had a different attitude and sound."
The album's even more striking in its subtler moments, like in the eerie organ drone of closer "Chicago At Night," a melancholy, twangy dirge that feels like the buzz wearing off at 4 a.m. "Believing is Art" still retains the harsh edge of the band's earlier material, but it feels like a photo negative of a song like "30 Gallon Tank," its rhythm feeling unresolved and its tension borne of stillness—at least until Daniel allows a moment of raucous indulgence during the chorus.
Girls Can Tell is Spoon stripped to their essence—"less is more" as a proof of concept in rock music. Even the band, itself, at that point had been reduced to the duo of Daniel and Eno. Though in some respect, they were starting over after the fallout from Elektra. As they were working on and shopping the album, Eno had a full-time job and Daniel was substitute teaching and picking up other work where he could. Even the recording sessions had their share of setbacks, most notably that the tape kept crinkling in the machine during the recording of "Take the Fifth." They believed in the album, even if it convincing anyone else it was worth the investment proved to be an uphill battle.
"I knew it was fucking good," Daniel told Vulture in 2019. "I moved to New York for the summer because I always liked getting out of Austin for the summertime, and I was working temp jobs. Once a week I'd leave my temp job and go somewhere quiet, which was the phone banks at the Marriott in Times Square. They had rows and rows of pay phones because that's what people did back then. It was a quiet spot, and I would call my lawyer or manager. I remember going there every week, sometimes talking to both of them, and getting progress reports on who was interested in this early version of Girls Can Tell. Nobody was."
Once Merge Records picked up the album, everything changed for Spoon. The audiences at their shows grew larger, their later singles ("The Way We Get By," "I Turn My Camera On") made it to rotation on MTV's 120 Minutes and even mainstream alt-rock radio. Daniel even sang Elvis Costello karaoke on Veronica Mars in 2005. Girls Can Tell opened that door, even if it wasn't their biggest album.
Girls Can Tell showed what Spoon could be, however, and even more than that, what a great rock album could be when stripped of the chaos and bombast. Perhaps the band had to experience failure to get there, but what they took away from that was the freedom to be the band they needed to be.
---
Support our Site—Subscribe to Our Patreon: Become one of our monthly patrons and help support an independent media resource while gaining access to exclusive content, shirts, playlists, mixtapes and more.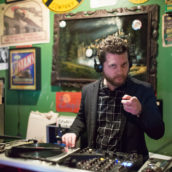 Jeff Terich
Jeff Terich is the founder and editor of Treble. He's been writing about music for 20 years and has been published at American Songwriter, Bandcamp Daily, Reverb, Spin, Stereogum, uDiscoverMusic, VinylMePlease and some others that he's forgetting right now. He's still not tired of it.