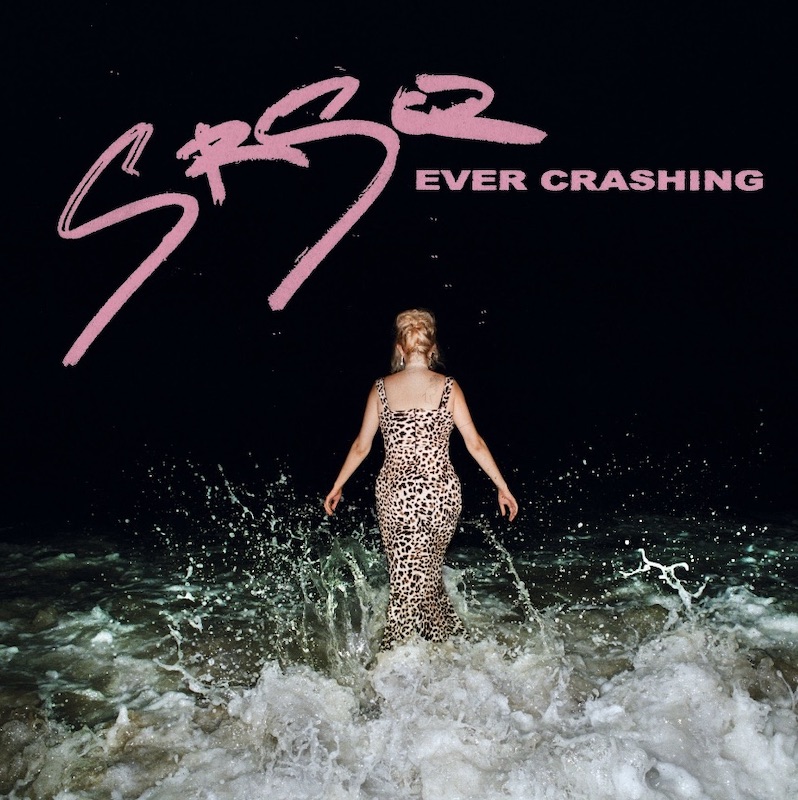 Them Are Us Too, the former band of SRSQ's Kennedy Ashlyn, wore the influence of Cocteau Twins on their sleeves. Which, truthfully, was a much welcome development, considering that iconic duo has not released an album since 1996, leaving a void to be filled. On Ever Crashing, Ashlyn's follow-up to 2018's Unreality and second album since the untimely death of her former musical partner Cash Askew, there is a hint of that influence lingering, but the dominant sound is Ashlyn coming into her own as both a singer and songwriter. She is no longer basking in ethereal darkness but rather stepping into an '80s-reminiscent shade of neon. With opening track "It Always Rains," Ashlyn shines even more brightly in the sonic colors that surround her, a bright cloud bursting with hopeful ambiance.
The brightness becomes even more glittering on third track "Dead Loss," which borders on a sonic space not unlike K-pop power ballads, but pulled off with her own unique spin. She finds a better balance on "Used to Love," however, which falls more solidly in the bonds of catchy dream pop. The percussion has more of a retro sound, yet the emphasis is on the vocal melody. A fair amount of credit for this album's sound goes to producer Chris Coady who has also worked with Zola Jesus, Beach House and Slowdive, projects that served as precursors in tackling the task of giving Ashlyn's sound the needed glowing mix. 
The title track flows really well, finding a way to blend the cinematic grandeur with the atmospheric pulse of her earlier work. With a song like "Fear," it's easy to hear how the clarity of Ashlyn's singing has grown stronger. This growth as a vocalist parallels her journey of overcoming her own mental health struggles. In the recovery community, this momentum of new growth is often called a pink cloud moment, which is the kind of optimism that colors these songs. It contributed to giving her the self-esteem boost to allow her voice to sit center stage and less obscured in the mix, glowing more brightly in the spotlight.
The overdriven bass groove to "Winter, Slowly" sets up a groove, with the melodies then draped over it, providing a sugary dynamic contrast. The more languid atmospherics of "Abyss" float in a dreamy David Lynch-like haze with a reverbed-out ring of guitar echoing throughout the song. "Elan Vital" is back on a shoegazing pop path that makes for a pretty solid song in terms of the backdrop for her melodies to sprawl out over.
The drums on closer "Someday I Will Bask in the Sun" give it more more momentum, and it breaks away from the dream-soaked bulk of the album with vocals breaking through to embrace a newfound love of sunshine. The brighter tone of the album as a whole feels like a significant moment of growth for Ashlyn, and the songs are strong enough to win over jaded elder goths who find  themselves on the fence with the shift of direction. After all, it worked on this one.
---
Label: Dais
Year: 2022
---
Similar Albums: