A Guide to the Complete Albums of the Cocteau Twins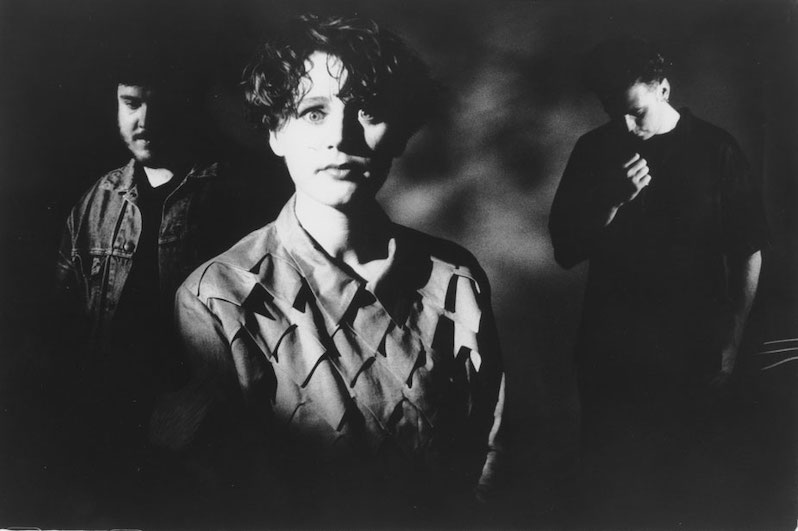 Paul Cox/Courtesy of 4AD Records
Robin Guthrie described the mission statement of the Cocteau Twins in a Mojo interview in 2011: "To make music with the energy of punk but with more finesse and beauty." That sums up the band's sound pretty well, and yet doesn't come close to capturing the scope of what the Scottish group created in their 16-year stretch. Across eight studio albums and one full-length collaboration with ambient composer Harold Budd, Cocteau Twins evolved and progressed from a darker, more prickly post-punk band with an aesthetic inspired by the likes of The Birthday Party to extraterrestrial pop alchemists. They developed a singular sound that seemed as if it had been broadcast from the heavens, and packaged it into perfect capsules of everyday magic.
Cocteau Twins didn't coin the term "dream pop" (credit for that goes to their 4AD labelmates A.R. Kane), but they help in crafting its sound, from their haunting early material on 1984's Treasure to the more blissfully radio-friendly version of it on 1988's Blue Bell Knoll. The trio—Guthrie, vocalist Elizabeth Fraser and bassist Simon Raymonde (and briefly, Will Haggie)—spun brilliant pop music from an intangible ether, juxtaposing guitar tones with a vibrant glow against Fraser's stunning vocal range and enigmatic vocalizations. It's something both beautiful and strange, a sound that's never quite been captured by anyone else, and will never be replicated by the band again (Raymonde said as recently as 2021 that a reunion will never happen). But then again, the thing about magic is that it can't be replicated.
Ahead of Elizabeth Fraser's new project Sun's Signature, her first new music in over a decade, we assembled a complete Cocteau Twins album guide, every full-length plus their collaborative LP with Harold Budd.
---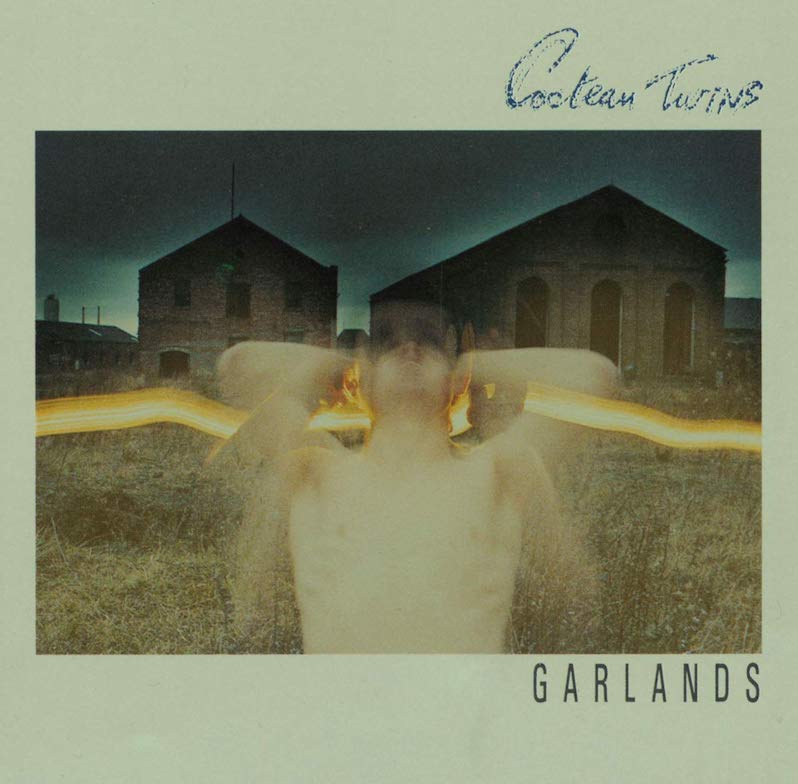 Garlands (1982)
This isn't the Cocteau Twins that most of us have come to know. The first image of the band that comes to mind probably is something other than Garlands, the group's gritty, gothic darkwave debut, draped in black velvet and obscured by a veil of lace. It's not that Garlands isn't a great album or even a highly regarded album—particularly among those with a penchant for a more sinister streak in their dream pop. Plus "Wax and Wane" remained a staple of their live set for a long time, and Deftones, of all bands, later covered it, which is if nothing else a reminder of that band's great taste in post-punk. Considering how the Cocteau Twins evolved into artisans of pure pop beauty, these shadowy dirges might come across a little jarring on first listen, but the quality of the material isn't in question. These are eerie goth crawlers in the vein of Bauhaus or Siouxsie and the Banshees, Robin Guthrie's guitars squealing with prickly effects and Elizabeth Fraser showcasing her vocal talent in more subtle ways (and slightly more understandable lyrics) before she'd flutter up into the upper octave range that defined the band's most beloved works. Given that arguably their most celebrated and even defining album arrived two years later shows how fast things were moving at the time, but if they didn't stay here long, they still made an impression with a stunning debut of enchantingly stylized darkness.
Rating: 9.1
Listen/Buy: Spotify | Turntable Lab (vinyl)
---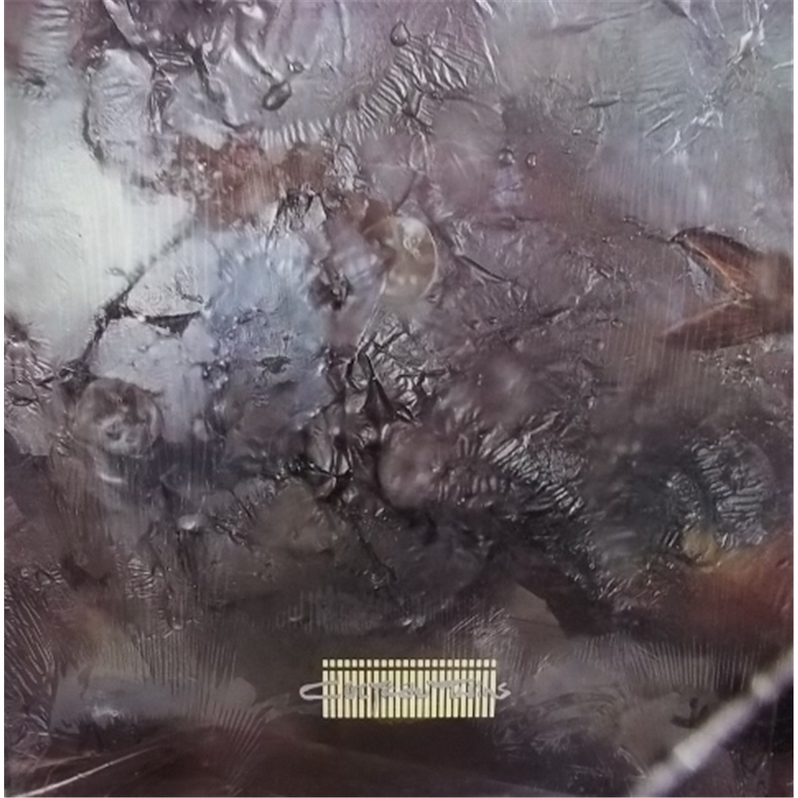 Head Over Heels (1983)
On Head Over Heels, Cocteau Twins were a year out from the epiphanic breakthrough of what's become their most monolithic album, but you can begin to hear it crystallizing between the menacing guitars of "When Mama Was Moth" or the spectral sheen of "Five-Ten Fiftyfold." And in "Sugar Hiccup," the group essentially captures that gorgeously otherworldly aesthetic in a moment of ecstatic respite from what, by and large, feels like their darkest and heaviest set of songs, many of which took shape from improvised sessions and Fraser's experimentation with vocal sound rather than lyrical content. To call it their "darkest" is perhaps debatable up against an album like Garlands, which thrives on piercing guitar squall, but Head Over Heels cuts a more well-defined gothic figure, all seductive gloom on "The Tinderbox (of a Heart)" and washes of proto-shoegaze guitar on "My Love Paramour." There's even a moment on "In Our Angelhood" where their unusually direct interpretation of post-punk could trade places with another 4AD act like Xmal Deutschland. Yet very little here is archetypal; even when making music that was more reflective of the underground at the time than the more peculiar places they'd go, the Cocteau Twins still put a peculiar slant on darkwave, feeding it through odd and outlandish psychedelic filters and interpreting it in ways no other band would, or even could. By any other band's standard, this would be the pinnacle. For Cocteau Twins, it's the stunning gateway to something stranger in the best way.
Rating: 9.3
Listen/Buy: Spotify | Turntable Lab (vinyl)
---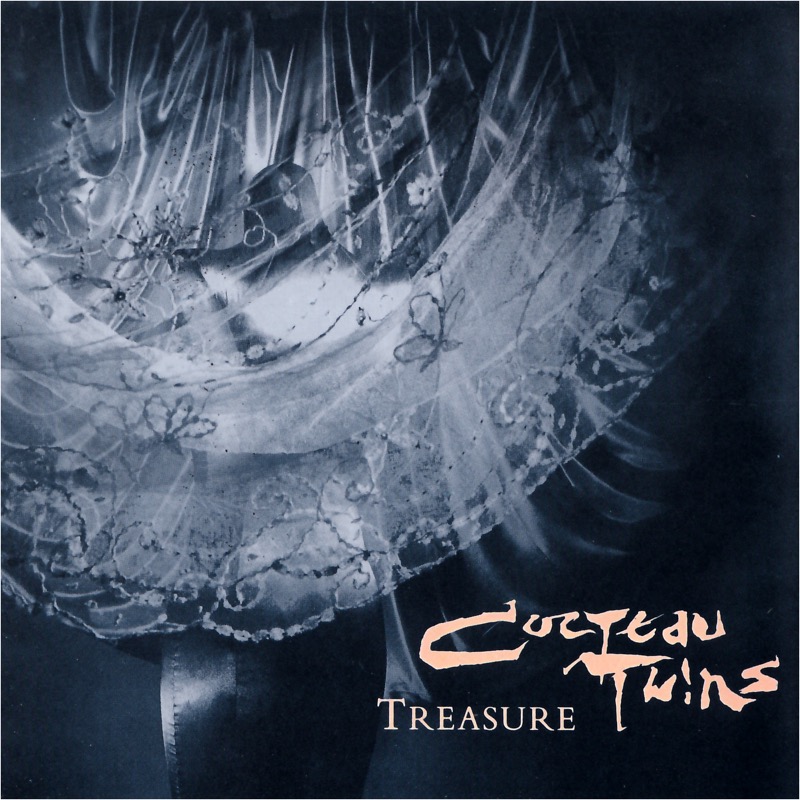 Treasure (1984)
Here's where the Cocteau Twins become peerless. The group's first two albums, both of them essential post-punk records with some of the most eerily stunning moments of any record in the early '80s, still could be connected to existing spheres of sound, not so much pure genre exercises as sonic templates redrawn in their own image. On Treasure, they seem to create a new design entirely, one we now recognize broadly as "dream pop," of which the band are rightly recognized as its architects. It's a curious record, one that likely mystified on first listen for most who heard it at the time—Elizabeth Fraser's lyrics are at the peak of their inscrutability, more sound than words (we've all seen the meme). These songs are alien and unsettling in ways that lull you into prolonged fascination. They sound like they'd be played through the house P.A. in the waiting room at the Black Lodge (particularly "Persephone" and "Otterley"), and knowing that David Lynch had initially wanted to use This Mortal Coil's recording of "Song to the Siren," sung by Fraser, connects a few of those dots. It's beautifully bizarre and vice versa, whether in the joyful enigma of the anthemic "Lorelei" or the aqueous guitar of "Aloysius," all of which are backed by the sharp snap of an unusually imposing drum machine. To my ears, it sounds perfect. To the band that made it? Far from it. Guthrie once said it was their worst album, and Raymonde called it "underdeveloped," though he did appreciate that it was probably their most popular album. That it remains so says a lot about the quality of an album so wonderfully weird.
Rating: 10.0
Listen/Buy: Spotify | Turntable Lab (vinyl)
---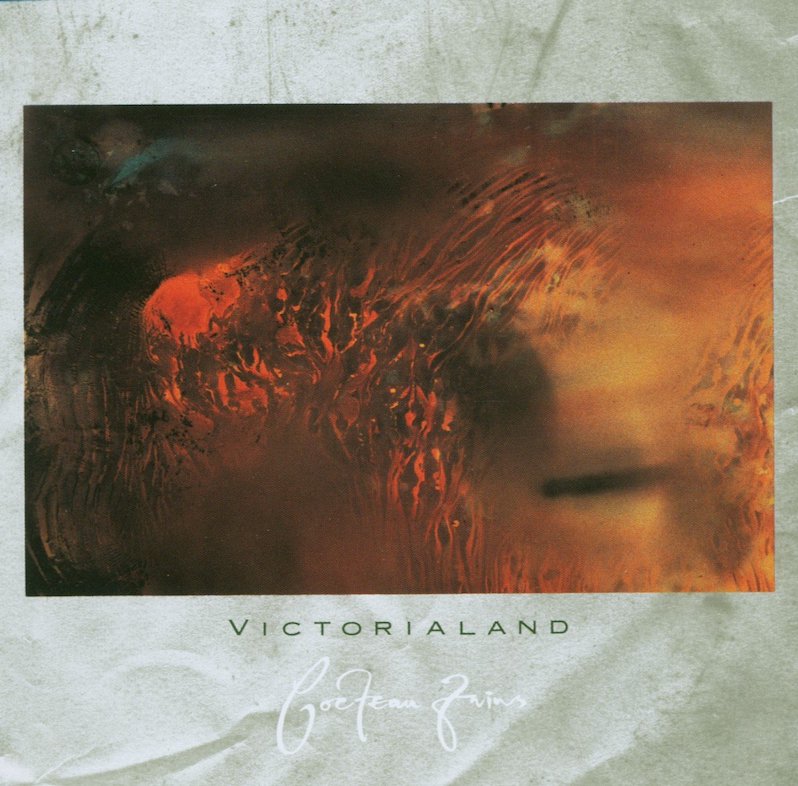 Victorialand (1986)
Victorialand is, on paper, the most peculiar of Cocteau Twins' eight (plus one) studio albums. In practice, it's the group at their most sublime. The concept, or more accurately put aesthetic, is a stripping back of the group's arrangements to gentle ambient pop crafted solely by Guthrie and Fraser in minimal fashion. Bass and percussion are employed sparingly, when used at all (which is almost never), leaving only the barest specters of arrangements, diaphanous and translucent, subliminal suggestions of songs that loop on a reel in the backdrop of your dreams. They seem to defy corporeal form but they exist all around you, a strange netherworld of beautiful ellipses. For the first few years of their 4AD tenure, the group didn't release any album tracks as singles, but this album in particular seems the most single averse. With a group like Cocteau Twins, immediacy is something of a moving target, though the undeniable beauty of this album isn't. Drop the needle and be set adrift.
Rating: 9.2
Listen/Buy: Spotify | Turntable Lab (vinyl)
---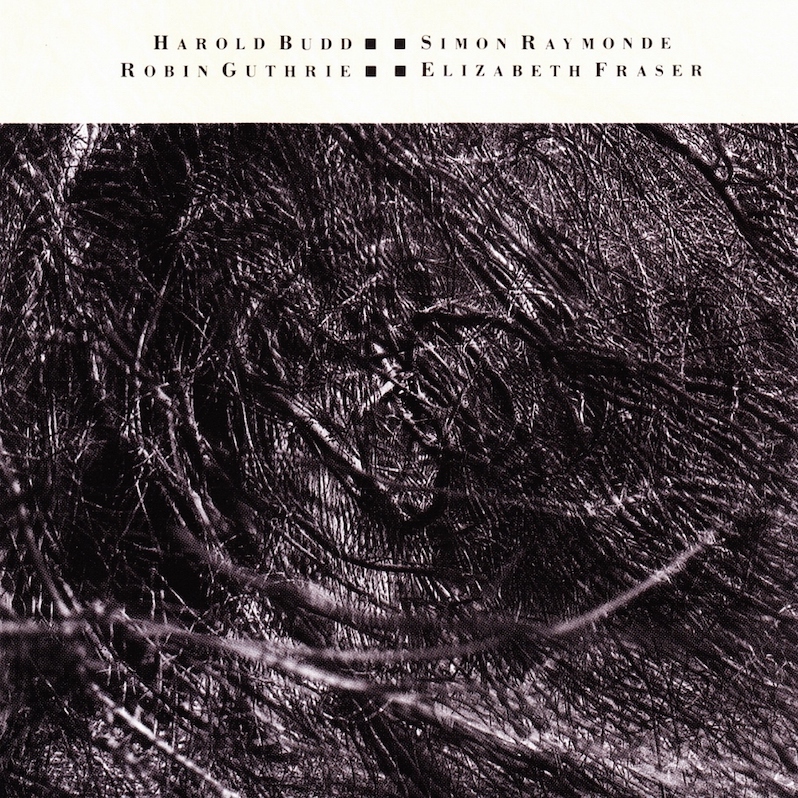 The Moon and The Melodies (1986)
Cocteau Twins released two albums in 1986, but only one of them is a Cocteau Twins album in name. The Moon and The Melodies, released eight months after the experimental ambient-pop of Victorialand, is credited to Harold Budd, Elizabeth Fraser, Robin Guthrie and Simon Raymonde. In other words: The Cocteau Twins plus Harold Budd. Budd, who'd previously collaborated with Brian Eno and later scored films such as Mysterious Skin with Guthrie, primarily specialized in dark, droning ambient music on records like Abandoned Cities. Which is precisely what makes him a natural complement to the Cocteaus' music, his atmospheric and haunting approach akin to the darkest moments of the band's catalog with the drum machines and pop hooks stripped away. However, because that's in large part what this album is—ambient music rather than a pop record, barring certain specific moments—the decision to classify it as something other than a proper Cocteau Twins makes sense in context, at times feeling like U2's Passengers project, essentially comprising the same players as their main musical outlet but with an entirely different set of artistic goals in mind. There are a handful of proper dream-pop songs here, including the buoyant opener "Sea, Swallow Me" (curiously their top song on Spotify right now, likely because of TikTok) as well as shimmering standout "Eyes Are Mosaics," but it just as often, if not more so, feels driven by Budd's spacious, textural sensibility, like on the hypnotic, Blade Runner-like "Memory Gongs" or the weightless melancholia of "Why Do You Love Me?" It all fits together beautifully, if not necessarily in the typical way a Cocteau Twins album might, though that's what makes it such a curious and interesting landmark within their discography. Certainly there are more cohesive albums within Cocteau Twins' body of work, though only one that sounds quite like The Moon and The Melodies.
Rating: 8.3
Listen: Spotify
---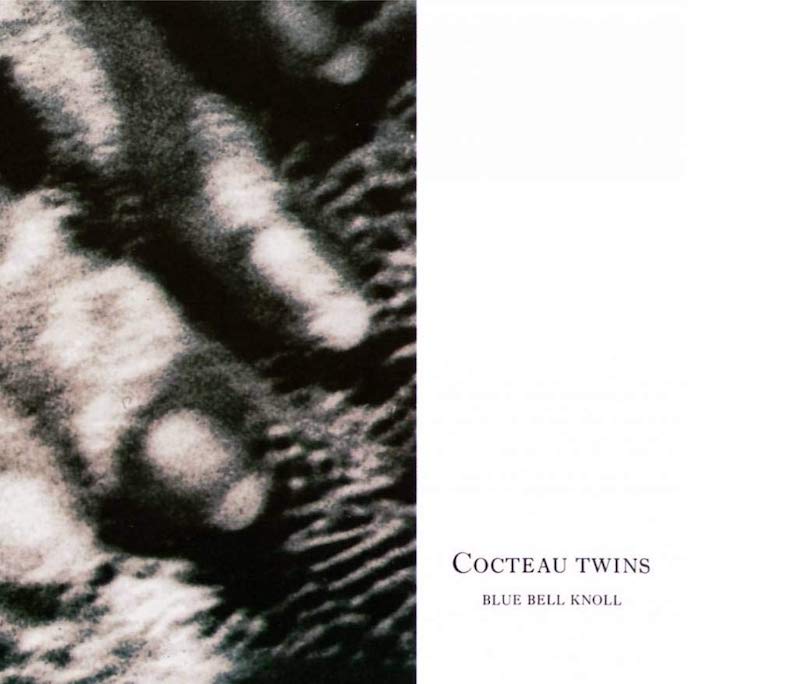 Blue Bell Knoll (1988)
Cocteau Twins' music never really made a comfortable fit with the mainstream, though by the late '80s they earned greater visibility stateside via a deal with Capitol Records, which made Blue Bell Knoll their first major label album. And at that time, their most commercially accessible as well. This is, of course, all relative—Elizabeth Fraser's divinely otherworldly voice is still mostly linguistically unintelligible, even on supremely catchy standouts like "Carolyn's Fingers." And the naming conventions of much of the material doesn't leave us any closer to the kernel of what any of these songs are about ("The Itchy Glowbo Blow"? "A Kissed Out Red Floatboat"? "Ella Megalast Burls Forever"?). But whatever mystery pervades this album, as it does most of the band's work, truly, Blue Bell Knoll contains some of the most purely enchanting music of Cocteau Twins' career, from the hypnotic pulse of the opening title track to the seasick shoegaze of "Athol-Brose," to the bright shimmer of "Spooning Good Singing Gum." A spectacular way to introduce yourself to a wider audience.
Rating: 9.0
Listen/Buy: Spotify | Turntable Lab (vinyl)
---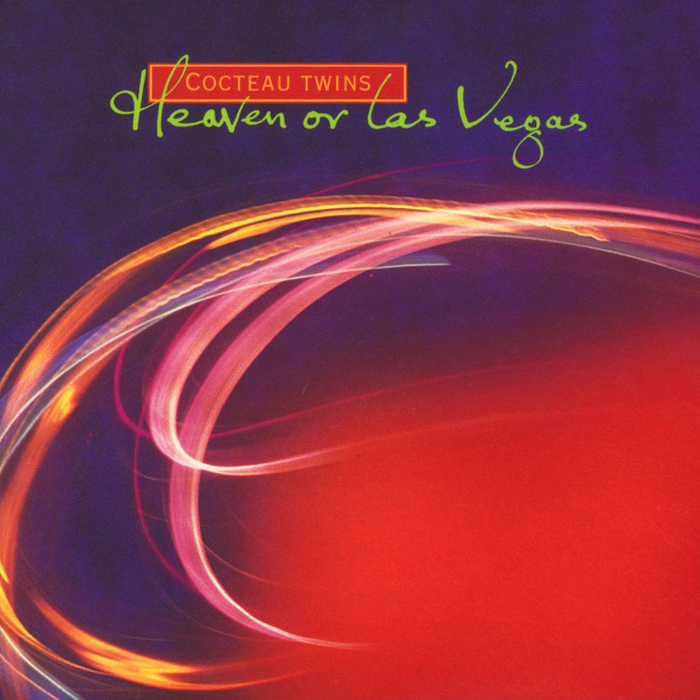 Heaven or Las Vegas (1990)
There's a rebuttal to Treasure being the Cocteau Twins' best album, and it's this: Heaven or Las Vegas, the group's 1990 album that saw the dovetailing of their singular dream pop sound with a kind of mainstream-adjacent approachability. It's not a hit album in the most literal sense, but songs like the immaculate "Iceblink Luck" found a receptive audience via programs like MTV's 120 Minutes, and their music increasingly made sense in a pop music context. Certainly Blue Bell Knoll was the beginning of this transformation, but Heaven or Las Vegas is where it became luminescent. These are warm and summery songs, carefree anthems meant to be heard in the sunshine rather than in February fog—you could make a summer road trip mix without including the title track, though I wouldn't recommend it. It's an album inspired by the cycle of life, Fraser and Guthrie having celebrated the birth of their daughter Lucy Belle as well as Raymonde mourning the death of his father, and though it certainly has its darker moments, it's the most warmly emotional of the group's albums. There's also an important distinction to be made; while Treasure isn't necessarily as loved by the band members themselves (every artist has a complicated relationship with their own work, so I can hardly fault them), there's no avoiding how groundbreaking a work it is, and for that matter how mystifying its sounds remain nearly 40 years later. Heaven or Las Vegas, however, is their best set of pop songs, its deep cuts as mesmerizing as its singles. "Cherry Coloured Funk" is the band's songwriting at its most subtly affecting, its hazy guitars just this side of shoegaze, while "Pitch the Baby" is actual cherry colored funk, one of the band's deepest grooves, and "Frou-Frou Foxes in Midsummer Fires" goes out on a dense and immersive note. Ultimately it comes down to preference, but when at least 25 percent of your catalog is perfect, you're in pretty good shape.
Rating: 10.0
Listen/Buy: Spotify | Turntable Lab (vinyl)
---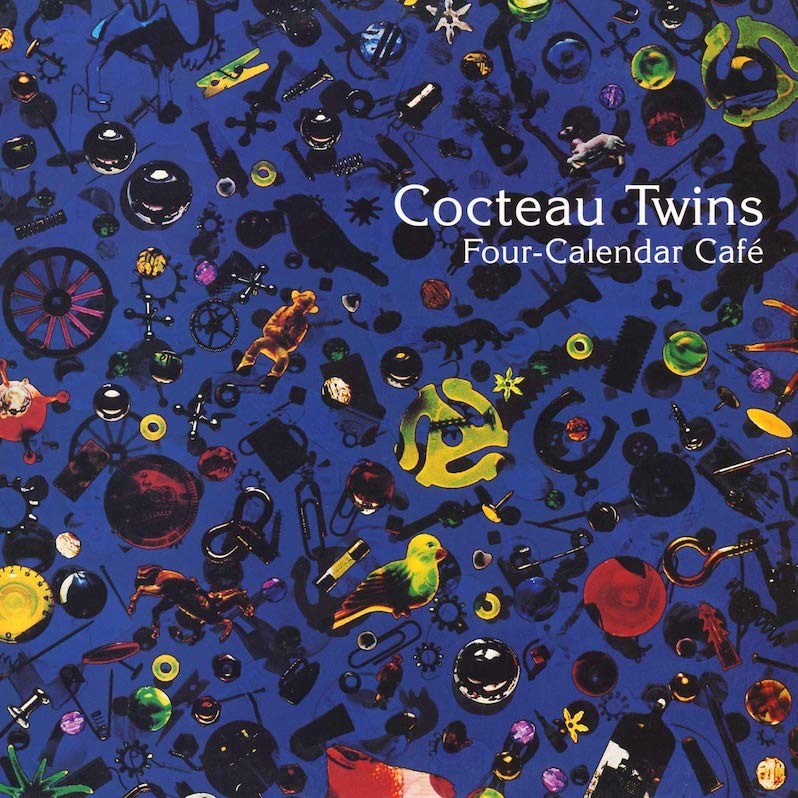 Four-Calendar Café (1993)
After the immaculately crafted, spectral pop of Treasure, Cocteau Twins opted for a more experimental tack on the two albums that followed, so it wouldn't have been all that surprising had they made another unexpected detour following the perfect pop bliss of Heaven or Las Vegas. Instead, they signed with Fontana in the UK and Europe after landing on Capitol stateside, effectively making them a major-label act worldwide. Which, naturally, means adhering to a more accessible format. And given that bands who'd followed in their own footsteps, such as The Cranberries and The Sundays, were already conquering airwaves, it only made sense for the Cocteaus to take advantage of that. Indeed, there are a pair of standout singles on Four-Calendar Café, "Evangeline" and "Bluebeard," that more or less continued their stylized pop approach on Heaven, with perhaps even more emphasis on pop. The record, in large part, feels like their most straightforward, a fact that has a lot to do with the clarity of Fraser's vocals, which previously had been a breathtaking enigma. Though much of the album is pretty, pleasant, but without the bold magnetism of its predecessor, with a handful of exceptions. The stunning ambience of "Essence" is one; the more direct pulse of "Summerhead" is another. Four-Calendar Café is by all means a very good album, just a few notches shy of being among the greats.
Rating: 7.5
Listen/Buy: Spotify | Turntable Lab (vinyl)
---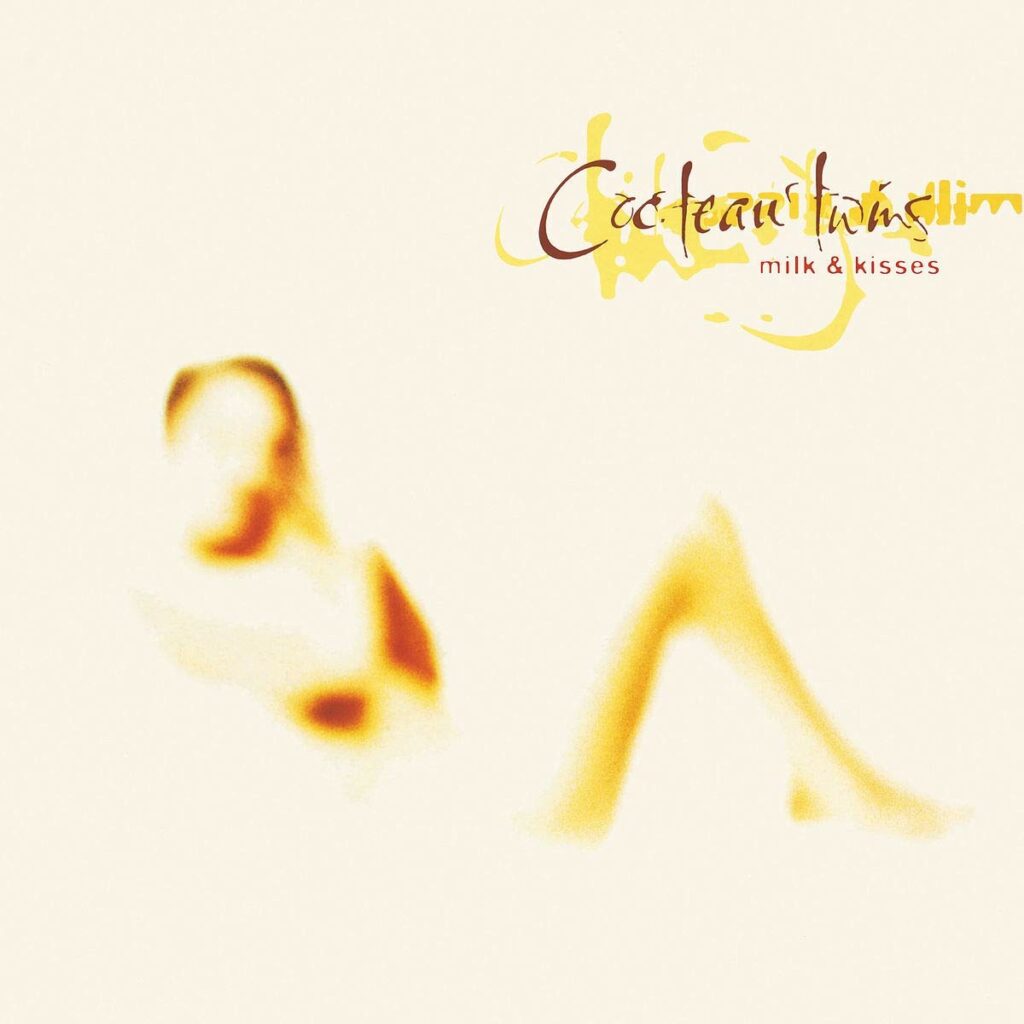 Milk and Kisses (1996)
Considering the behind the scenes turmoil of the band stemming from friction between the formerly romantically entangled Guthrie and Fraser—which later on led to the cancellation of a planned 2005 reunion—and the fact that the group had kept going in large part because of contractual obligations, it's a wonder Milk and Kisses is as good as it is. It's not Heaven or Las Vegas good, or even Blue Bell Knoll good, but it's still a Cocteau Twins album, which is to say, it's gorgeous and otherworldly and shimmering throughout, and leading off with another strong single in "Violaine." If it's more or less a continuation of the major-label dream pop of Four-Calendar Café, well, that's hardly a complaint. Likewise, the band were in front of some of the biggest audiences of their lives, including touring with the 1996 edition of Lollapalooza with headliners Metallica (including avowed Cocteaus fan Kirk Hammett). It's not that the magic was gone, even if a planned ninth album ended up being scrapped thereafter, just that one of music's brightest stars was inevitably ready to burn itself out.
Rating: 7.2
Listen/Buy: Spotify | Turntable Lab (vinyl)
---
Support our Site—Subscribe to Our Patreon: Become one of our monthly patrons and help support an independent media resource while gaining access to exclusive content, shirts, playlists, mixtapes and more.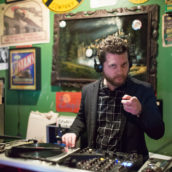 Jeff Terich
Jeff Terich is the founder and editor of Treble. He's been writing about music for 20 years and has been published at American Songwriter, Bandcamp Daily, Reverb, Spin, Stereogum, uDiscoverMusic, VinylMePlease and some others that he's forgetting right now. He's still not tired of it.