A Beginner's Guide to the ambient pop of Grouper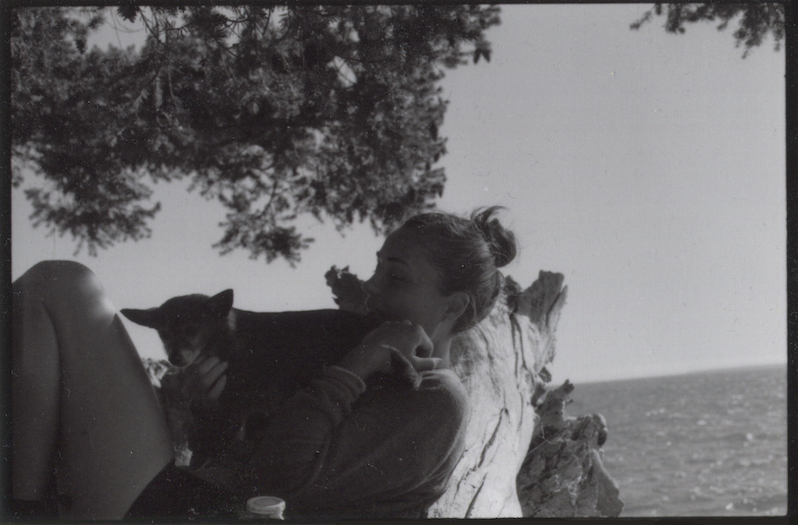 Liz Harris has built a unique musical universe from guitar, voice, piano and a suitcase of effects. The music she records as Grouper (and sometimes Nivhek and Mirrorring) exists in the hazy in-between spaces where terrestrial and spiritual intersect, where melody and ambiance start to blur. If Grouper is dream-pop, it's the kind of dream that's felt more than remembered in detail, the kind where you know you're in your childhood home even though it looks absolutely nothing like it. If Grouper is lo-fi, it's because the tape inadvertently captured EVP in the process of recording. If Grouper is folk…well, I'm not entirely sure that it is, but Harris does use an acoustic guitar.
Over the past 15 years, Harris has built up a prolific body of work that's included over a dozen albums and splits, plus side projects and offshoots, collaborations with the likes of Xiu Xiu and Yellow Swans, and various other appearances. And while the music she makes has run the stylistic gamut from abstract sound collage and dark ambient to more straightforward shoegaze, there's a tendency toward the blurring of sonic spaces that defines everything she does. As Grouper, she has a defined aesthetic but one that's always evolving, sometimes stark and stripped to its acoustic core, sometimes gauzy and mysterious, like a dark shape seen through gaps in a forest at dusk. However she presents it, Grouper's music is always something worth immersing yourself into.
With new album Shade due out next month, I've put together a beginner's guide featuring five of the best Grouper albums—and her most accessible for that matter—plus next steps and advanced listening for those who seek to keep delving further into her intoxicating sonic realm.
**
Note: When you buy something through our affiliate links, Treble receives a commission. All albums included are chosen by our editors and contributors.
---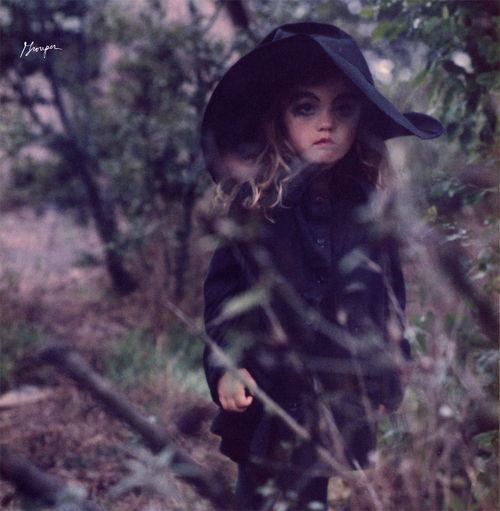 Dragging A Dead Deer Up a Hill
(2008; Type)
Liz Harris had already been releasing records under the name Grouper for a few years by the time Dragging A Dead Deer Up a Hill was released, but in 2008 it still felt like an arresting discovery. The photo of Harris as goth-child on the cover, the macabre title, the haunting layers of effects and lo-fi buzz of her songs—it all seemed to signify that Harris' music had come from some mysterious and far-off place, a mystery to be unlocked. It didn't come from anywhere so mystical in a literal sense (Harris is from the Pacific Northwest), but the mystery isn't an illusion. While these are proper songs with melodies and verses and even choruses ("Heavy Water/I'd Rather Be Sleeping," one of our favorite songs of the '00s, is downright catchy!), they're as much aesthetic and textural creations as they are melodic ones, often obscured, distorted, decayed and distressed in the manner Tim Hecker might do to his own compositions (which makes it feel all the more natural that the two artists would end up labelmates on Kranky). And as serene as the album often is, particularly on songs such as the lilting "Wind and Snow," there's a dark undercurrent to it all that evokes the feeling of autumn as a playground for restless spirits, as on the chilling "I'm Dragging a Dead Deer Up a Hill." Dragging a Dead Deer Up a Hill is the essence of Grouper, a record that captures her whole, mesmerizing sonic spectrum, from gently breathtaking acoustic moments to apparitional ambient visitations.
---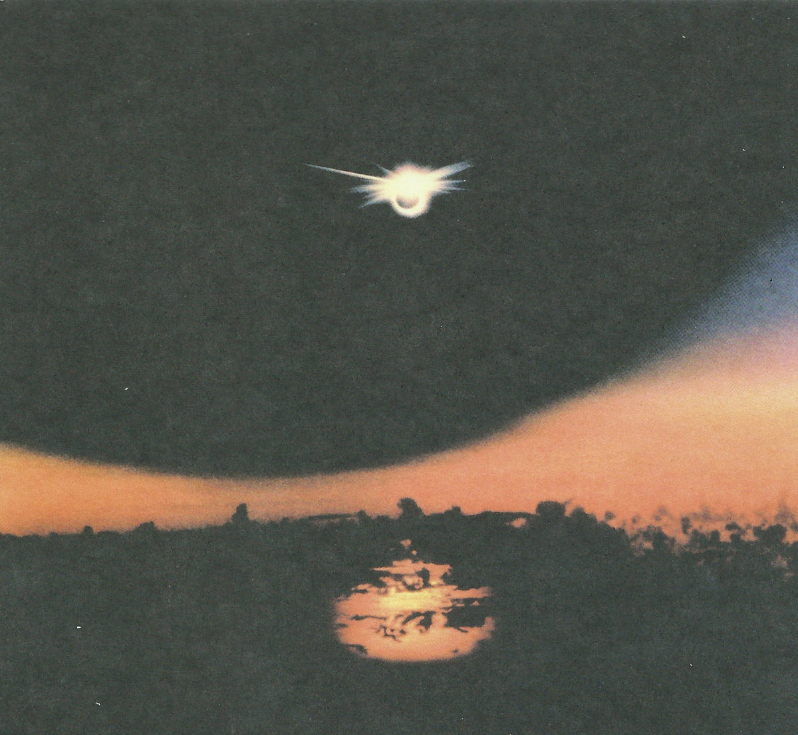 Foreign Body (Mirrorring)
(2012; Kranky)
Liz Harris formed Mirrorring a decade ago with Tiny Vipers' Jesy Fortino, and to date they've only released one full-length record together (one record period to be precise). But that record is a phenomenal one. As a collaborative piece, Foreign Body is strongly connected to the body of work that Harris has built up as Grouper, and on the songs in which she takes lead vocals, even like a set of songs that could naturally be dropped into any one of her studio albums. But it's also somewhat different than all the other albums here for some specific but subtle reasons, one of them being the presence of another songwriter and vocalist with her own unique sound and approach. Yet the two artists create a seamless blend of their unique but aesthetically threaded styles, blending more organic and higher fidelity folk with dark forays into space, even bridging what seems like a medley between their two sonic worlds on the 9-minute centerpiece "Cliffs." The entirety of the album is beautiful and otherworldly, but few moments in Harris' catalog are as mind-bending as the stunning opener of a space dirge, "Fell Sound," a breathtaking vortex into unknown worlds.
---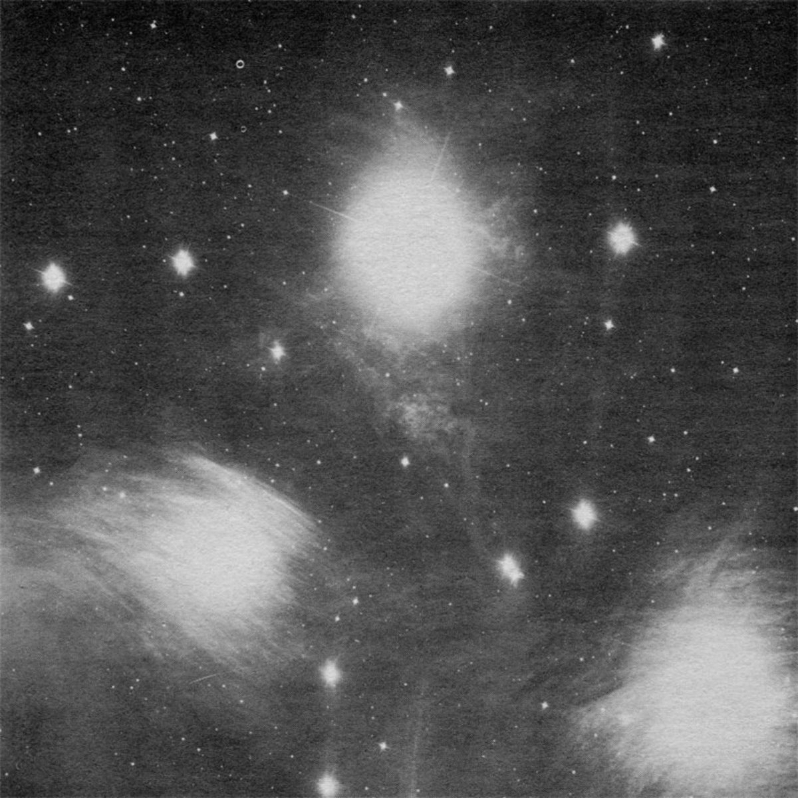 AIA: Alien Observer
(2011; Yellowelectric)
The distinctive space in which Grouper operates is one that the limits of genre doesn't adequately capture. Though much of her music is made with acoustic instruments (guitar, piano, layers of vocals), it's not folk per se. It's more accurately an organic form of ambient music, electronic in its use of effects, but showcasing a more natural, or even supernatural aesthetic in spite of it. AIA, a two-part album released both individually and as a compilation reissued by Kranky, is the album of Harris' that feels most like a purely ambient record, and this half is one of her finest moments. These compositions float within gorgeous, haunted spaces that sometimes feel just out of reach, as if Harris is broadcasting them from her own fog-surrounded island. "Moon is Sharp" is a gothic, choral siren song heavy on reverb and gloom, whereas the title track is more (relatively) direct, built around repeating arpeggios and a chilling, less deliberately obscured vocal performance from Harris. There are moments such as the distant industrial clang of "Vapor Trails" that suggest heaviness rather than being heavy outright, expanding the range of sounds that Grouper comprises without growing incongruous or losing cohesion. A deeply beautiful and strange album that echoes what its title suggests: extraterrestrial wonder.
---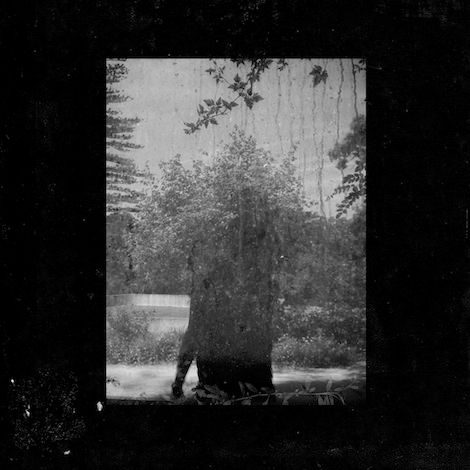 Ruins
(2014; Kranky)
If you want to split hairs, this is the most accessible entry in the Grouper catalog. The album comprises Liz Harris' voice and piano, her vocals mostly unobscured by the washes of reverb and other effects that wrap her eerie yet soothing tones in diaphanous gauze mostly absent from this stripped-down but by no means ordinary set of songs. It's an interesting juxtaposition against Grouper's prior body of work, considering that part of what makes her music's mystical appeal is the level of sonic treatment that surrounds it, but when that element is removed, what's left is something enchanting in a different way. Ruins feels like being in the same room as Harris rather than being separated by something intangible, and the thing that remains unchanged here is that her songwriting is as gorgeous as anywhere else in her catalog, from sparse instrumentals like the brief "Holoferne," to the sprawling drone-piece of a closer, "Made of Air." Not necessarily the Grouper album most representative of her body of work as a whole, but unquestionably one of her most beautiful.
Buy: Amazon (vinyl)
---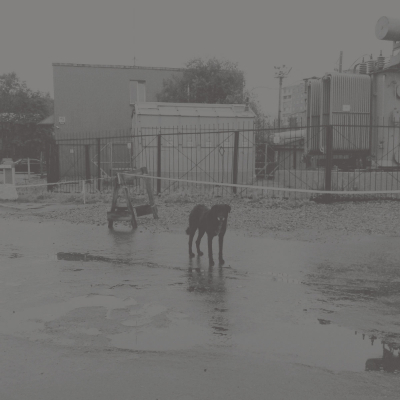 After its own death/walking in a spiral toward the house (Nivhek)
(2019; Yellowelectric)
Another Grouper release that's technically not a Grouper release, After its own death/walking in a spiral toward the house is Harris' first album as Nivhek, a collaboration with visual artist Marcel Weber intended as an audiovisual installation rather than merely an album on its own. That might make it sound on the surface like a piece of music divorced from necessary context or experience; it's not. While Harris' sole release as Nivhek is its own unique piece in her discography—more infinite in its reach and yet paradoxically still—its two halves interconnected yet seemingly contradicting each other. Each piece stretches over two sides of vinyl, and their names are the same as the album: "After its own death" and "Walking in a spiral toward the house." The former, around 37 minutes long when its pieces are combined, is the totality of Grouper, from her haunted lo-fi vocal layers to the psychedelic space drones of Mirrorring and even a Nurse With Wound-like sound collage element that presents some of the harshest and most jarring sounds ever encountered on one of Harris' recordings. The album also—on each of its pieces—contains a recurring bell-tone motif that feels peaceful and meditative in stark contrast to the dense labyrinth of sound in its first half. It's not the most immediate set of music that Harris has released—not by a long shot. But it's certainly one of the most interesting.
Buy: Merchbar (vinyl)
---
Also Recommended: While there certainly should be some space reserved for Harris' upcoming LP, Shade, it's not out for another month. However, 2018's Grid of Points—all 21 minutes of it—is a gorgeously concise addition to the canon, as is 2013's The Man Who Died in His Boat, a record that serves as a kind of companion piece to Dragging a Dead Deer Up a Hill, as these songs were recorded during those same sessions. Though the initial impact of that album's eerie beauty isn't quite as heavy here, the gently stunning songwriting is a similarly high caliber.
Advanced Listening: In addition to offshoot projects like Nivhek and Mirrorring, Liz Harris also released The Original Faces with her shoegaze band Helen in 2015. Given that her ambient folk music is already swathed in effects and feels so closely connected with the haze of sound that shoegaze is known for, it's not that dramatic a leap. And yet, it kind of is; Helen is a more upbeat and immediate project, in the vein of recent Slowdive, which Harris and company pull off well. And after that, well, go back to the beginning with 2005's Way Their Crept and just keep moving forward.
---
Support our Site—Subscribe to Our Patreon: Become one of our monthly patrons and help support an independent media resource while gaining access to exclusive content, shirts, playlists, mixtapes and more.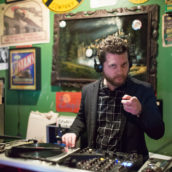 Jeff Terich
Jeff Terich is the founder and editor of Treble. He's been writing about music for 20 years and has been published at American Songwriter, Bandcamp Daily, Reverb, Spin, Stereogum, uDiscoverMusic, VinylMePlease and some others that he's forgetting right now. He's still not tired of it.