Stream the new Kælan Mikla album, Undir Köldum Norðurljósum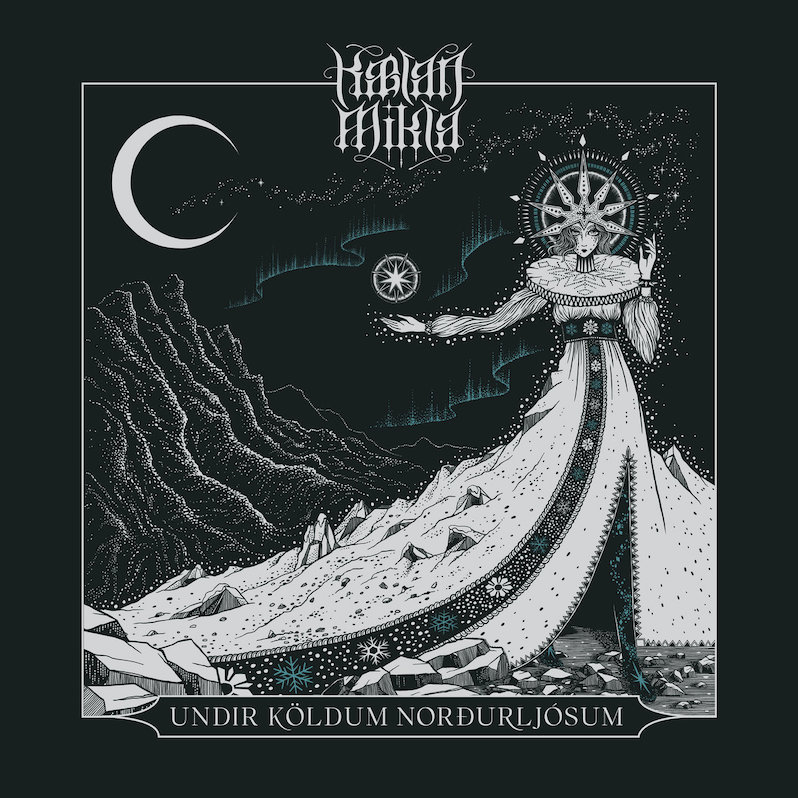 Today, Icelandic darkwave group Kælan Mikla release their new album, Undir Köldum Norðurljósum via Artoffact Records. It's a sleek and gothic set of songs fit for a dark dancefloor, heavy on synth and featuring a collaboration with French shoegaze/metal artist Alcest, as well. And now that it's out, you can hear the full album via streaming platforms like Spotify and Bandcamp.
"This album is made up of many stories that all happen within the Kælan Mikla universe," the band says in a recent Revolver article. "The stories are all different fairytales from our own imagination, but what they have in common is that each of them could happen under the cold northern lights. The northern lights are something magical we see in the wintertime home in Iceland, and no matter how many times you witness them there's always this incredible otherworldly magic to them, it's so inspiring and it fits Kælan Mikla perfectly."
Hear the full album below.