Sun Ra Arkestra announce details of new album, Swirling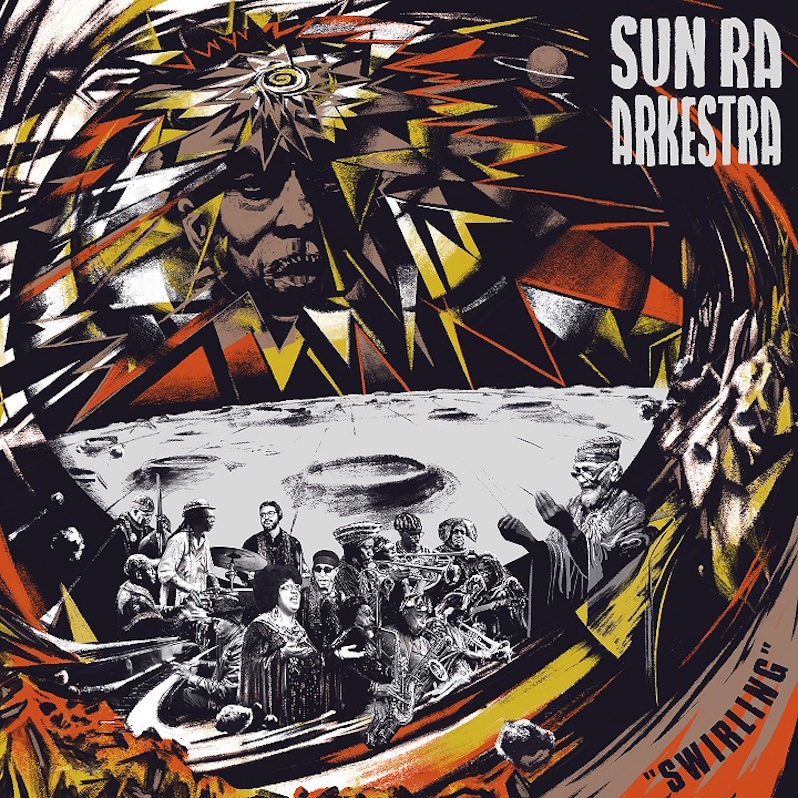 Sun Ra Arkestra have announced the details of their first new album in more than two decades. Swirling will be released on October 9 via Strut Records. The album features a number of new interpretations of Sun Ra staples, including "Door of the Cosmos," "Astro Black," "Angels and Demons at Play" and "Seductive Fantasy," which was released just a few weeks ago. Hear "Angels and Demons at Play" below.
"This new release is the Arkestra's love offering to the world," says bandleader Marshall Allen in a press release. "Beta music for a better world."
Sun Ra Arkestra Swirling tracklist:
1. SATELLITES ARE SPINNING / LIGHTS ON A SATELLITE (8.00)
2. SEDUCTIVE FANTASY (11.49)
3. SWIRLING (7.42)
4. ANGELS AND DEMONS AT PLAY (7.05)
5. SEA OF DARKNESS / DARKNESS (5.16)
6. ROCKET NO. 9 (5.00)
7. ASTRO BLACK (4.51)
8. INFINITY / I'LL WAIT FOR YOU (9.18)
9. SUNOLOGY (4.25)
10. DOOR OF THE COSMOS / SAY (7.27)
Read our Beginner's Guide to the interstellar music of Sun Ra.