Talking Heads' Remain in Light is a work of ecstatic maximalism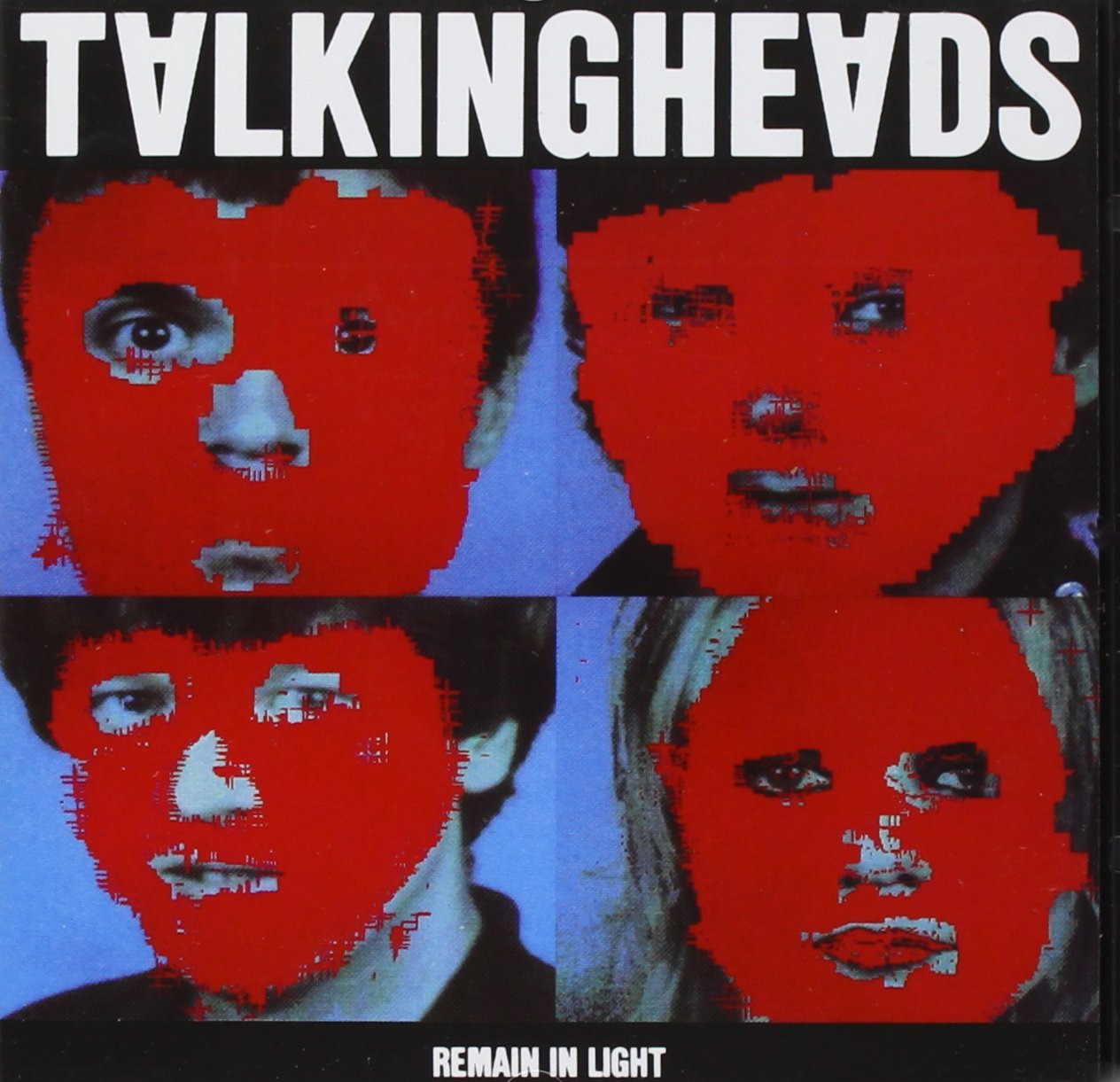 The best live moment captured on tape during Talking Heads' career isn't on Stop Making Sense, it's near the tail end of a concert they performed in Rome, broadcast on Italian TV the day after Christmas in 1980. The band is locked into a loose, yet tense jam that eventually converges into "Born Under Punches (The Heat Goes On)", the leadoff track from their landmark 1980 album Remain In Light. The band, a quartet at their core, is joined onstage by percussionists, backup singers, Funkadelic keyboardist Bernie Worrell, and even a second bassist, Busta Jones. But the backbone of the song—Tina Weymouth's deeply funky and serpentine bassline—is unmistakable. It's an unchanging, powerful loop over which a miraculous symphony of psychedelic Afro-funk takes shape. Hell, it's arguably one of the best live music moments captured during anyone's career.
It's remarkable, in hindsight, to behold the relentless pace of the band's evolution in just a few short years. A product of the New York City punk scene of the '70s that never released anything that sounded like punk rock, Talking Heads graduated from bare-bones art punk jangle to maximalist post-modern funk orchestra. Remain In Light is a massive album, almost too much to take in during a single sitting—each listen reveals that one extra detail that makes the bigger picture come together, threading each disparate yet interconnected element into a system that not only makes sense, but feels harmonious and whole. It's not chaos, but it is a lot.
Nobody makes records like Remain In Light anymore, mostly because the infrastructure to make a record like this simply doesn't exist anymore. Very few labels will put up the money for a band to record in an idyllic setting like the Bahamas' Compass Point Studios. Even fewer would put up the money for a band that sounded like Talking Heads, especially the one you hear here—cerebral, dense, knotty and disorienting. That's perhaps more financially sound, but I can only imagine the possibilities of an industry that still took these kinds of risks. Remain In Light—which turns 40 this week—isn't so much a product of its time as it is a product of a very specific set of circumstances, the likes of which could never be replicated in any predictable way again.
Talking Heads weren't just a different band at the end of '70s, they were a much better band. The tradeoff was an increased friction between members, and a desperate need for breathing room. After touring behind 1979's Fear of Music, vocalist David Byrne had become drawn to projects outside the band, specifically the beginning of recording My Life in the Bush of Ghosts, his proto-electronica early sampling experiment with Brian Eno, which wasn't actually released until 1981. And by this point in the band's story, Weymouth and drummer Chris Frantz began contemplating stepping away from the band altogether due to their creative conflicts with Byrne. So they did what anyone in need of space and clarity of mind would do: They went on vacation.
Their choice of vacation spots just happened to be The Bahamas, where they ultimately came to rent an apartment above Compass Point Studios, in time became friends with reggae rhythm section Sly & Robbie, and eventually found a new creative spark. By early 1980, Jerry Harrison and David Byrne made the trip to Nassau to join them in the studio to put together demos of some loose jams that became the seeds of the songs on their fourth album. Their previous two albums had been produced by Brian Eno—with whom members of the band other than Byrne had also run into some creative friction (and some annoyance on their part that he insisted on flying via Concorde)—who was ready to move on to other projects. Upon hearing the early makings of the songs on Remain In Light, however, he once again grew excited about working with the band.
And those songs are good—the frantic groove of "The Great Curve," the in-the-pocket strut of "Houses in Motion," and of course the splendor of opening track "Born Under Punches (The Heat Goes On)". "Punches" is an exercise in sensory overload gone right, King Crimson's Adrian Belew layering on a disorienting synth-guitar solo, Byrne delivering his lyrics from the pulpit of a fire-and-brimstone Baptist preacher ("Don't you miss it! Don't you miss it! Some of you just about missed it!"), and the energy that the band and their extended lineup of musicians gives off feels like it could power the planet for days. It's an intricate device of moving parts and shifting elements that never loses its central element of funk, heavily inspired by Fela Kuti's Afrobeat sound but still landing somewhat outside of it.
"Our process led us to something with some affinity to Afro-funk, but we got there the long way round, and of course our version sounded slightly off," Byrne told the Library of Congress in 2017. "We didn't get it quite right, but in missing, we ended up with something new."
The band initially chose Melody Attack as a working title for the album, taken from the name of a Japanese game show, and though it's perhaps too literal in a sense, that's exactly what Remain in Light is—a relentless onslaught of sound and rhythm, all bombarding the listener at once, layers of bits and pieces of instrumentation built up to the sky. Each song is a symphony of fragments, with isolated, repetitious moments from the group's jams recorded and edited into a larger interconnected whole. As Eno later remarked about the recordings, the musicians were "human samplers."
The way those parts intertwine and intersect is both fascinating and playful. Very little in new wave or on MTV, for that matter, sounded much like the polyrhythmic funk-pop of "Once in a Lifetime," which became a hit in large part due to its hypnotic bassline and its highly quotable lyrics ("You may find yourself in a beautiful house, with a beautiful wife, and you may ask yourself, well, how did I get here?"), written after a period of writer's block that found Byrne building from the ground up, making onomatopoeic sounds on his palmcorder demos before they eventually became actual words. On the tense, pulsing "Crosseyed & Painless," elements loop back over themselves, its finished, polished product that of a band refined into a well-oiled machine. Even Byrne's vocal during the bridge ("Facts are simple and facts are straight…") is delivered with a staccato rhythm, as if his own voice were simply a part of the machinery.
Nothing in the Talking Heads catalog up to this point, or even thereafter, has the same spirit of exploration and innovation as Remain In Light. It's more than simply a band playing music in the studio—they're channeling something beyond themselves, their music a catalyst for something spiritually harmonious. It's a perfect document of vision and expression, of following where music takes you both in the sense of a psychological escape as well as a physical one—put this record on and see how long it takes before your body feels compelled to move along with it.
The personal tension still lingered in the background, even while the band was making what's now regarded as their greatest moment. Byrne had initiated a dispute over songwriting credits, diminishing the other members' contributions, and though the friction would dissipate at times, it never went away. Weymouth once described Byrne as "a man incapable of returning friendship." Yet the band kept going for over a decade thereafter. As well established as the conflicts within the band came—mostly because of Byrne's intransigence (to date he's the only member that's flat-out said a reunion will never happen)—they still had enough left in the tank for four more albums, until David Byrne unceremoniously decided the band was done in the early '90s.
"I feel bad that the ending was so messy, but that tends to happen," Byrne told The Guardian in 2018. "It's pretty hard to have an amiable divorce."
It's easy to look back on a record this revelatory in its sound and expression and come away somewhat baffled by the fact it was made by a band whose fabled wounds are still treated to occasional reopening. But there's something kind of beautiful, in knowing that at their best, it neither deterred nor distracted Talking Heads from building such a defining statement of full-bore sonic overload, dadaist weirdness, ecstatic physicality and total musical freedom—held together by a rhythmic tension greater than the interpersonal tension behind the scenes. They probably still remember what they argued over, but Remain In Light is what everyone else will remember.
---
Support our Site: Become one of our monthly patrons on Patreon, or help fund our Indiegogo, and help support an independent media resource while gaining access to exclusive content, shirts, playlists, mixtapes and more.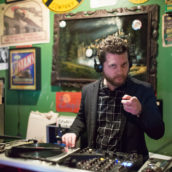 Jeff Terich
Jeff Terich is the founder and editor of Treble. He's been writing about music for 20 years and has been published at American Songwriter, Bandcamp Daily, Reverb, Spin, Stereogum, uDiscoverMusic, VinylMePlease and some others that he's forgetting right now. He's still not tired of it.