A Sacred Mountain: An interview with Tengger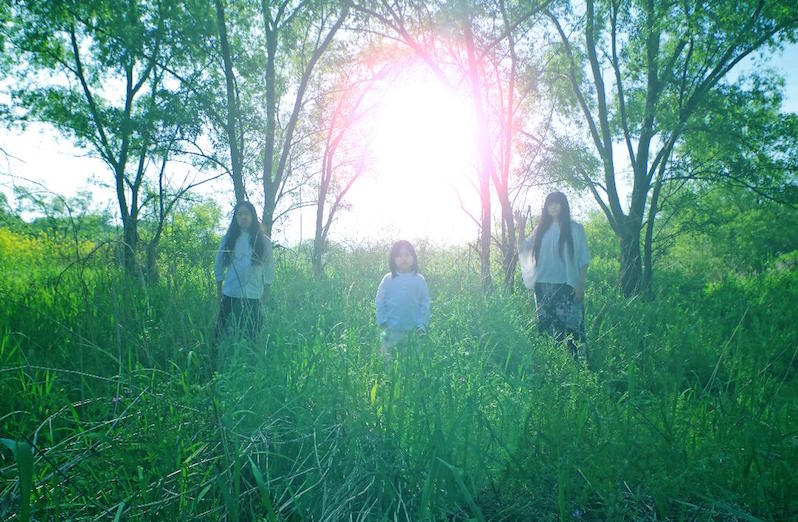 South Korean/Japanese electronic duo Tengger have experienced 2020 much like every other band has. The winter months brought nothing but potential, as their upcoming album Nomad was lined up for a summer release via Beyond Beyond is Beyond, following the acclaimed Spiritual 2 from last year. And in the spring, Itta and Marquido were set to cross the globe and perform at SXSW—as well as in the UK and Europe—with hundreds of other artists.
Then COVID-19 happened, causing an immediate and widespread halt to live music worldwide, not to mention a health and economic crisis that's only raised one further, lingering question: Where do we go from here? It's exactly the kind of situation that reminds us of why a group like Tengger is so necessary. Nomad, out on June 12, is—much like its predecessor—as much an exploratory piece of progressive electronic music as it is a soothing and spiritual balm for restoration. A track like "Eurasia" showcases the duo's more rhythmic elements, recalling the likes of Neu! and Harmonia, whereas "Water" is more minimalist and atmospheric, its juxtaposition of ethereal vocals against a drift of synthesizer evoking the element in its title.
"Music is cosmic," says Itta. "It's spiritual. During our performances, sometimes we meet the green winds. It's not visible but we feel them cosmically and spiritually at the moment."
Though Tengger have been left with no other choice but to put live performances on hold, they're making the most of the situation, continuing to put their focus into their music and visual projects. We caught up with Itta and discussed what's been keeping them busy during quarantine, the natural elements that inform their music, and waiting for the "spiritual moment."
---
Treble: It must be really frustrating to have to cancel your dates in the U.S.—as everyone has. What's been keeping you busy while live music isn't happening for the foreseeable future?
Itta: Like all other artists, we had to arrange for all the tour plans of this year. We had to wait for a decision from The Great Escape Festival this May in the UK (they canceled the festival before we announced as the final act) and for our summer EU tour from late July to August (the tour dates changed to August of 2021) and of course concerts in Korea are also delayed.
That's when we realized that we could cope with this crisis very well. We have tons of time for creation without live performances. Additionally, we are arranging archives so that we can put it all up online—and making the music video for the next single of the new album Nomad. We are also busy working on our next release.
Treble: Are you finding yourself taking on new creative projects in the meantime?
Itta: We've been thinking about various means of expression. Because of "social distancing," we have to think about new ways to reach our audience. So we thought that we can be freed from our typical format and are starting the sound (not as music) and visual project.
Treble: Spiritual 2 seemed like a landmark release of sorts for you—did that change anything for you, in terms of greater visibility or opportunities?
Itta: We think that we got a lot more attention and opportunity around the world. Though, we've not so much in South Korea and Japan… here people still love "City Pop" and it's really far away from our music.
Treble: The title and background of Nomad references how you've made music in various different places. How does travel and new cultural experiences inspire you musically?
Itta: Travelers have different viewpoints than the residents, we call it the beginner's mind since the travelers are outsiders wherever they visit. They condition their minds for acceptance and the time flows differently when they're someplace new. This allows them to use their fresh senses to discover more opportunities. The expressions on this album are meant to mirror their time flow and viewpoint.
Treble: When you hear or perform these pieces, do they transport you back to the places that inspired them, or do they remind you of specific people?
Itta: We don't try to remember any specific scene or situation when we listen to or perform our music. Especially when we perform, we concentrate on the air of the place, the audience, and live in the moment. Which means that when we perform the results are always a bit different. We are trying to make music that connects with the sounds of nature and the spirituality of making the music within that moment. When we perform, there is a sense of traveling with the consciousness, unconsciousness, and the spirit of all past, present, and future beings.
Treble: Sometimes the music seems to evoke being in a natural environment—how does nature play into what you create?
Itta: The sounds of nature are really wonderful. We try to create the music that does not disturb the sounds of nature and it means our music is created for listening alongside the sounds of nature. Our minimal expression comes from that thought.
Treble: When you're working on a piece of music, is there a specific intention at the beginning of it, or is it more of a blank slate?
Itta: We are playing the role of delivering the music that we've received unconsciously or through our experiences. We don't plan for the moment the expression starts, we wait for the spiritual moment. It's important.
Treble: Brian Eno once said that ambient music should be "as interesting as it is ignorable". Do you agree with that assessment, or does that not reflect your own perspective?
Itta: We have a lot of respect for Brian Eno. However, we think his remarks imply the existence of music only as 'material'. Also, we don't think we are doing ambient music in the way that Eno defined it. We express our music in a format called "Shanshui"山水, oriental expression.
Although it is like a landscape, to us, it is a sacred mountain that cannot be ignored.
---
Support our Site—Subscribe to Our Patreon: Become one of our monthly patrons and help support an independent media resource while gaining access to exclusive content, shirts, playlists, mixtapes and more.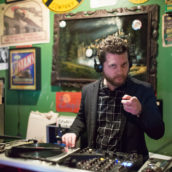 Jeff Terich
Jeff Terich is the founder and editor of Treble. He's been writing about music for 20 years and has been published at American Songwriter, Bandcamp Daily, Reverb, Spin, Stereogum, uDiscoverMusic, VinylMePlease and some others that he's forgetting right now. He's still not tired of it.