The Album Leaf : In a Safe Place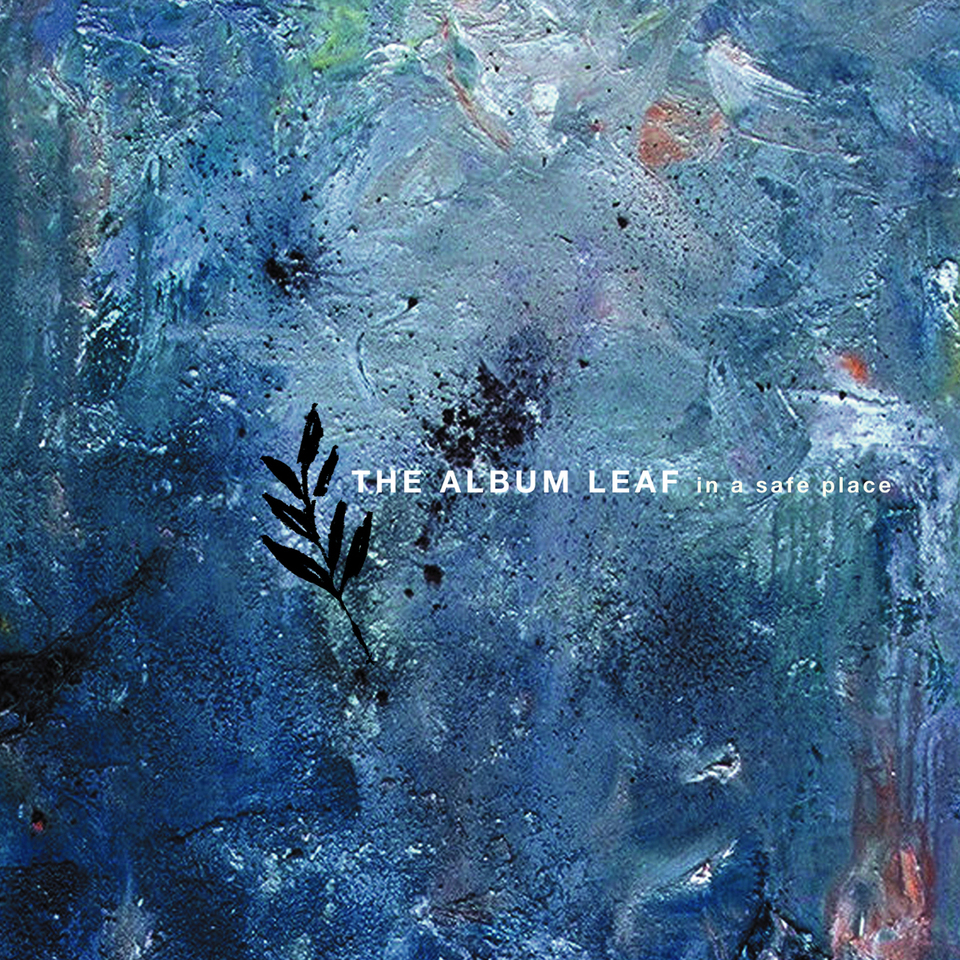 7:30 AM, Sunday morning: I manage to make it work fifteen minutes early despite a slight hangover and waking up to a freezing cold house. I decided to skip the shower, bundle up, and drag my ass to work early for the first time in weeks. It's almost June, yet this morning's weather makes it seem like February. The sky is gray, the wind is blowing, and I settle in to my seat at my outdoor coffe cart. There's no traffic on this quiet street and customers wont start coming for another hour. On a usual sunny San Diego Sunday in May I would probably start the day by playing something like Spiritualized or the Beatles; nothing too crazy, just something to get a warm day started right. Today I put in The Album Leaf's new record, In A Safe Place.
The Album Leaf, Jimmy Lavalle's (ex- Tristeza, The Locust; current- The Black Heart Procession) solo project, is an atmospheric journey of drum and bass beats, piano work, swirling orchestras, and now (drum roll please): vocals. After declining an invitation several times, Lavalle finally accepted the offer from Icelandic counterparts Sigur Ros to join them in their studio to compose and record his new album. A far cry from Lavalle's home in southern California, Mossfellsbaer, Iceland provides the backdrop for his most compelling and beautiful work to date. This record feels like Iceland, not that I've ever been, but we can imagine cant we?
In A Safe Place is an ambitious record that shows a more tender and pop oriented side to Lavalle. The additions of vocals, which don't appear on previous Album Leaf releases, bolster Lavalle's credibility as a top-notch composer. Instead of taking over the track, they compliment the real strengths of the compositions: the instrumental work. The track "On Your Way" features Black Heart Procession bandmate Pall Jenkins on vocal duties. And though a Black Heart song is usually immediately recognizable because of Jenkins' croon, on this song we hear a different aspect of Jenkins voice, one more suited for the Album Leaf's take on dark and moody melody. Sigur Ros' Jon Thor Birgisson sings on "Over the Pond", bringing his baby-talk coo to one of the strongest tracks on the album. Lavalle himself sings for the first time as well, and shows surprising competency in his voice on "Eastern Glow", a fairly sparse track featuring gentle string and piano work over a simplistic and building beat.
The strengths of this album aren't just the tracks that feature vocals. After all, the success Lavalle has achieved up to this point has without the need for pesky vocalists. At this point, vocals are just icing on the cake. "The Outer Banks", possibly the record's best track, is a strong drum `n bass, piano and strings medley that makes me want to walk the streets of downtown with a walkman on and this song playing over and over. It feels like it should be the soundtrack for an epiphany I had of a need for change and self-realization. The albums first "proper" song, "Thule", showcases Lavalle's tender, almost happy piano riffs over a drum beat that sounds like it could potentially explode at any moment, yet stays just gentle enough to set the right mood for the rest of the record.
11:57 AM, Sunday morning. The clouds are beginning to dissipate, the sun is peeking through and the wind has died for a bit. In A Safe Place has been on repeat all morning. The weather is changing, my hangover is almost gone, and The Album Leaf still sounds beautiful.
Similar Albums:
Sigur Ros – ( )
Tristeza – Dream Signals in Full Circles
Godspeed You Black Emperor – Lift Your Skinny Fists Like Antennas To Heaven