The Annual Hot 100 Survey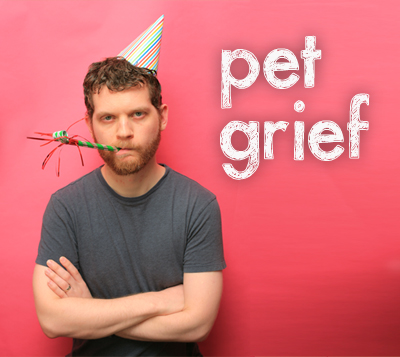 Over Memorial Day weekend, I took a trip across the country to attend a wedding. Like with any wedding, I did my part to eat and drink more than I should have, pose for ridiculous pictures, bring my menswear "A" game and show off my awkward dance skills on the floor. Once a few showoffs took the spotlight and put my own minimal talent to shame, I grabbed another drink and ceded the floor to those more drunk and flexible than I was, occasionally commenting on the pop jams, which ranged from Rihanna to Michael Jackson.
Sometime after a circle started on the dancefloor and the groom did his best Michael Flatley, the entire room began singing along in unison to Lady Gaga's "Bad Romance." Admittedly, I didn't know the words. But even worse, at first I didn't even recognize the song. I was overcome with an incredible sense of shame. If I'm a music critic, how do I allow myself to be so oblivious to popular music? I didn't think I was, of course; the same thing wouldn't have happened were "Alejandro" or "Poker Face" on the playlist. And aside from one or two other electro bangers, I was plenty familiar with the remainder of the songs that evening. But one was enough — I had to make up for some lost time.
To make amends for unintended ignorance, I set up a challenge for myself: to listen to the entire Billboard Hot 100. There's no excuse for not knowing popular songs, even if I'm guaranteed not to like many of them. I gave myself only one handicap — any and all songs featuring Chris Brown are worth skipping. So I listened to 96 songs rather than 100, which is still a lot. Here's the breakdown of my marathon.
Two types of music: Country and Western
Country music has long proven to be one of, if not the most consistently successful genres of music, selling units in the gazillions and filling stadiums in red and blue states alike, no matter what posturing occurred between "Courtesy of the Red White and Blue" and the Dixie Chicks backlash. And country music, one of the oldest forms of music still dominating the charts (sort of), has a long and rich tradition of excellent songwriting that I've explored in the past. That said, it scarcely resembles what it once was.
Of the 28 songs kicking around the Hot 100 right now, about 90 percent fit into three categories. The first is the good ol' boy anthem, about trucks and beer and hats and being a man's man and all that; this category includes Chris Cagle's "Got My Country On" (#86), which sounds like grunge with an accent, Kenny Chesney's "Feel Like A Rock Star" (#83), which seems a little condescending when you consider it's about millionaires telling average Joes how to live, and Dierks Bentley's "5-1-5-0" (#73), which is kind of endearingly goofy and contains a reference to Ozzy Osbourne and the word "po-po". This is standard country fare, and it's perfectly fine, though the C&W treats dip in quality in the second category: the country man's female ideal. Most of the cowboy fantasies detailed are pretty specific, as in Love and Theft's "Angel Eyes" (#98), which serenades an imaginary woman who goes to church but can hold her liquor, apparently; yet sometimes all they really need is a cameo from ADA Abbie Carmichael in the video (Craig Morgan, "This Ole Boy" – #93). The last category is barely worth mentioning, but seems to be booming, namely the adult contemporary coffeehouse country that goes gangbusters at the Grammys, most of which is completely indistinguishable from one another (see: The Band Perry – #87, Gloriana – #72, Zac Brown Band – #56, Eli Young Band – #52).
There are, however, a few that don't fit into these categories so easily, and as such deserve some extra plaudits. Personally, I'm not much of a fan of Carrie Underwood, and she herself has a recurrent theme, namely scorn for exes, but there's a reason why she's had more number one hits than any other country singer ever in the history of Stetsons — that shit's catchy. "Good Girl" (#25), a neo-Shania tough-talking cow-pop burner is mathematically programmed for staying power, and even as I'm listening to something completely unrelated, I can't shake it from my head. On the other end of the spectrum is Eric Church, whose voice resembles Willie Nelson more than Auto-tune through a "Texas" filter, which makes him that much easier on the ears. His new single "Springsteen" (#20) has a lush and nuanced arrangement that offers some great ear candy, and beyond the fact that it's country, the closest analogues are actually Jimmy Eat World songs: "A Praise Chorus" and "Authority Song." It's a love song to songs, more or less, and who am I to criticize that? Thumb's up.
Rapper's delight
What's big in hip-hop right now is easily more familiar to me than what's big in country, but due to the Chris Brown embargo a few tracks will further remain a mystery. No sleep lost over that. But many of my first listens on the list still proved unsatisfying. Wiz Khalifa's "Work Hard Play Hard" (#58) is really just about playing hard, and how much cash he's got overflowing from his diamond wallet, which is an irony that may have been lost on the director of the video, which depicts an array of hard-working salt of the earth folks. Young Jeezy's "Leave You Alone" (#53) has a familiar sample (which has also appeared on Jay-Z's "Dead Presidents II" and a handful of other tracks), but is surprisingly soft given the name attached. Snoop Dogg's "Young, Wild and Free" (#44) is all we can ever really expect from Snoop — partying, getting high, whatever floats your boat, man. And I can't even remember what Tyga's deal was (#35 – "Faded") but I'm pretty sure I concluded it wasn't worth revisiting. Also, misogyny is still big, be it Travis Porter's "Ayy Ladies" (#61), which opts for good old-fashioned objectification, or something that most closely resembles sexual assault on LoveRance's "Up!" (#46), which has a hook that goes, "beat the pussy up up up up." And they say romance is dead.
Barring LoveRance's subtle odes to boudoir seduction, the worst offenders in scraping the bottom of hip-hop's barrel are, without question, B.o.B. and Gym Class Heroes. The former represents the worst indulgences and songwriting failings of pop rap. "Both of Us" (#91) features Taylor Swift because… well, I really don't know why it does, but she's there, and he's there, and it's as appealing as Hershey's and Velveeta. "So Good" (#52) is catchier, but ultimately more vapid, particularly given the wack rhyme couplets ("put your feet up" with "senorita" — which doesn't even really rhyme). Gym Class Heroes, however, are rap for the emo and pop-punk crowd, or "alternative rap" if you prefer, which Lauryn Hill once aptly derided as having "no skills." Truer words couldn't be spoken about GCH, whose music is entirely too self-serious without ever having a damn thing to say. "The Fighters" (#95) continues the awful tradition of earnest message songs in popular music, and does so by basically putting awkward positive rap over what sounds like Five For Fighting. And "Ass Back Home" (#50) is not the raunchy romp I was expecting, despite Neon Hitch reclining in a sheer nightgown in the video, and Travie McCoy pulls off the unexpected feat of being both doormat and deadbeat. It's almost as catchy as Carrie Underwood's "Good Girl" too, which means it'll probably be sticking around a while. (grumble…)
The rest of hip-hop's entries pretty much all include Nicki Minaj or Drake in some way. While I'm not much of a Minaj fan, the girl's got talent and is cleaning the clocks of most of her male contemporaries in terms of exposure and innovation. "Beez in the Trap" (#55) is one track that shows off what she does best, sticking to a spare beat and talking trash, basically. Her pop tracks like "Starships" (#5), while probably more appealing to a broader audience, just seem beneath her level of skill. Drake, meanwhile, is an artist whose songs I tend to enjoy in spite of him. He's a mediocre rapper, tends to get mired down in melancholy reflections on success, and yet, has amazing taste. "Crew Love" (#82) features The Weeknd, so of course it's great. And "Take Care" (#17) has been kicking around for a while, but its Balearic beat, courtesy of Jamie xx, and chopped up Gil Scott-Heron sample had me sold.
Tonight I'm Gonna Rock You Tonight
There's not a lot of rock music on the Billboard singles chart, but what there is warrants mentioning. Some of it's good, some of it's not, but it's a noteworthy cross section of what can still capture an audience's attention. So, we'll go from the top down: Gotye's "Somebody That I Used to Know" is number one for the umpteenth week, and good for him! I don't love the song, but if people are ready to start listening to slow moving, Peter Gabriel-style art pop again, I won't stand in their way. Then there's fun., whose "We Are Young" I had heard several times without knowing it, because I thought I was hearing REO Speedwagon. The '80s are still alive, and I'm sure Glee has something to do with it. But I'd rather not go down that rabbit hole. (Their other charting hit, "Some Nights," isn't bad though.)
Train, I'm absolutely convinced, is in it for the money. First they're doing folksy roots rock, then they're plucking ukuleles to hawk washing machines, and now, with "Drive By," they're playing Rihanna songs, more or less. They apparently play their hits twice in concert, too, which means you can probably witness the progression (of sorts) firsthand. Coldplay is also writing Rihanna songs ("Paradise" – #47). Linkin Park went pop too, abandoning their nu-metal crunch on "Burn It Down" (#66), but it's not like they sound any different. "Metal" never really applied to something that polished and manicured.
On an enthusiastic note, M83 is finally on the Top 100 with "Midnight City," Treble's number one song of 2011, and a jam that I find no proper justification for not liking. Anthony Gonzalez deserves his moment in the sun, and while the song will likely never hit the top, it's at least worth noting that French electronic shoegaze can enchant a broader audience than I ever thought possible.
Pop Life
The remaining chunk of the Hot 100 consists of primarily electronic beat-driven pop songs, some of which have been kicking around for months, and the majority of which are completely indistinguishable from one another. Anything with David Guetta, Calvin Harris, Pitbull or Flo Rida's name on it, among others, follows a standard house thump up through the pre-chorus, at which point the beat accelerates by the measure until the BPMs have more than doubled, and then the beat drops out, leaving a brief moment of suspense before the big drop and the re-entry of the chorus hook. That's it right there: the formula to club pop success. Run with it. But please, for the love of God, stop pretending it's "dubstep."
LMFAO hangs tight with back-to-back hits coming close to a year on the charts apiece ("Party Rock Anthem" – #38, "Sexy and I Know It" – #39). Apparently the United States can't get enough of these doofuses in spandex and giant glasses, though I just want to remind everyone that you're making Santigold cry. Karmin, the unsigned cover band that somehow got a gig as "Saturday Night Live" musical guests earlier this year based entirely on YouTube hits, continue to prove how embarrassing white people are with "Brokenhearted," which consists of more flaccid electro pop and cringe-worthy white girl raps. Alex Clare is the one singer whose production contains actual dubstep elements, and it's not altogether objectionable, but the tepid pairing still makes it seem like a half-assed cash-in. And I certainly can't be the only listener disturbed by Justin Bieber's attempt at sexy loverman come-ons in "Boyfriend." (Shudder)
Pop's triumphs right now, unsurprisingly, are those that evade the formulaic sound that every Guetta and Harris production ensures won't go away soon. Adele, whose 2011 album 21 keeps on launching new hits, has another great, bluesy winner in "Rumor Has It," whose riff sounds a bit like "Personal Jesus." Ellie Goulding makes something much more palatable out of electro-pop on "Lights," but then again I'm a sucker for icy European electro-pop divas. Without question, however, the strongest charting song this month, aside from "Midnight City," that is, would be Usher's "Climax," produced by Diplo and arranged by string guru Nico Muhly. It's a sparse and chilly song, sensual but weird and a bit eerie, and probably the best thing Usher's ever released. I really, really hope this is the future of pop, rather than Flo Rida's hopelessly fumbled fellatio metaphor, "Whistle."
So, having logged 100 songs in three days (ok, 96, fair enough), I feel a little less ashamed about my ignorance prior to the exercise. And in the interest of breaking it down to more digestible pieces, here's the Hot 100 by the numbers.
Number of Songs on the list: 100
Number of Songs with Chris Brown: 4
Number of Songs I listened to: 96
Number of Songs I enjoyed: 10
Number of country songs I enjoyed: 1.5 (Kip Moore gets a half-point for simplicity)
Number of Songs on the list I heard prior to this exercise: 14
Number of Songs on the list I heard without realizing I had: 4
Number of Songs by or featuring Drake: 4
Number of Songs by or featuring Rihanna: 4
Number of Times I plan to do this annually: 1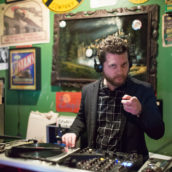 Jeff Terich
Jeff Terich is the founder and editor of Treble. He's been writing about music for 20 years and has been published at American Songwriter, Bandcamp Daily, Reverb, Spin, Stereogum, uDiscoverMusic, VinylMePlease and some others that he's forgetting right now. He's still not tired of it.