Treble Roundtable: The Best Writing on Treble

Welcome back to the roundtable, in which Treble's writers engage in a casual discussion on music, pop culture and our relation to both. Got a question for us? Drop it in the comments!
This week's topic: Wow, been a while since the last one! With Treble's 20th anniversary this month, it seems a grand opportunity to hold a meeting of Treble's Mutual Admiration Society. By which I mean our picks for the best writing on Treble in the past two decades (for our purposes, just the past ONE decade, but good enough). Simply put, what are some of our favorite articles that have been published on Treble—and for those of us bold enough to say so, what are our favorites that we wrote?
Tyler Dunston: I always felt that Fleet Foxes' Shore was a sunny album but not a light one—it had a buoyancy to it, certainly, but it felt as if a weight had been lifted and the echo of that heaviness was still there, as on the at once celebratory and elegiac "Sunblind." I love my friend Jacob Nierenberg's review of the album he wrote for Treble because it perfectly captures this duality, which he relates beautifully to the duality of innocence and experience in the poetry of William Blake. It's also a review which exhibits one of my favorite qualities about Jacob as a writer: the way he is able to tie in the personal, a moment from his own story, with a light touch. It's direct yet subtle; it doesn't overshadow his subject but instead helps the reader to see it from a new perspective. This quality is as present in his discussions of indie rock as it was in a piece of his I read back in undergrad, in which he covered the ham radio club for our school's paper. When I read that piece I was struck by how sensitive and generous of a writer Jacob was, and that generosity suffuses this piece as well.
Casey Burke: On Noah Sparkes' essay on Charles Mingus' The Black Saint and the Sinner Lady, he describes the album's dynamic musical movements without falling into the trap of pure description: he bookends it with the detail about Mingus's three selves and follows that thread beautifully all the way through. Meanwhile, Ed Brown's retrospective on Arctic Monkeys' Whatever You Say I Am, That's What I'm Not is one of the wittiest and most readable album essays I've read. Ed does a great job pulling in context and makes the story behind this record's messiness absolutely pop.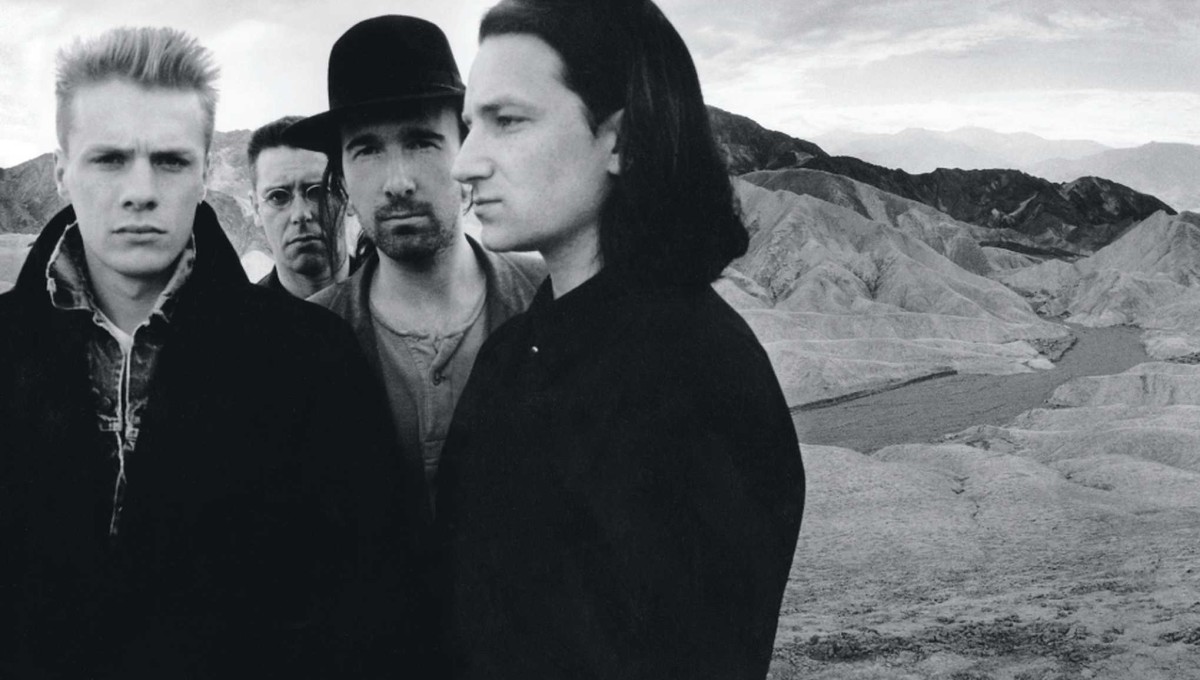 Liam Green: Writing about a band as thoroughly reviewed and analyzed as U2 without sounding rehashed is … not easy. This made the experience of reading the U2 101 series that much more striking. There isn't a dud in the bunch, and some of the most interesting pieces are about albums I consider U2's worst (or those perceived as its worst, like Pop). But the one that floored me is Langdon Hickman's staggering, beautifully composed ode to The Unforgettable Fire. Langdon examines the album's place in the band's postpunk origins, captures the dizzying swirl of historical and contemporary subject matter informing the lyrics and even addresses the intricacies of choosing the right drumstick head during recording. Somehow this is all coherent and compulsively readable. Writing of this caliber doesn't often appear in mainstream music outlets, which why I'm so glad Langdon is an integral part of the Treble family.
Emily Reily: The essay by Adam Blyweiss for Treble 100 covering The Jimi Hendrix Experience's Are You Experienced? drew me in right from the top, as I related to being part of Generation X (so we've been tagged). It gave a nice cross-section of the music genres we absorbed, from kid to teen to adulthood, and how the classics still connect us with past generations. Good music is good music, and Jimi Hendrix has been one of those artists who could appeal across time. I had to listen to Are You Experienced? as soon as I started reading the story; that's the sign of a well-written essay.
I also really liked Jeff Terich's review of Cloud Rat's Threshold. The review starts the reader off with a concise explanation of grindcore and what it takes for musicians in that genre to fit the bill, then explains how Cloud Rat is decades ahead of everyone else in the pack. The story's done using a balanced mix of easily understandable definitions and glossier phrases, and presents the affirmation that grindcore contains far more depth and emotion than people realize. And it ends on a high note!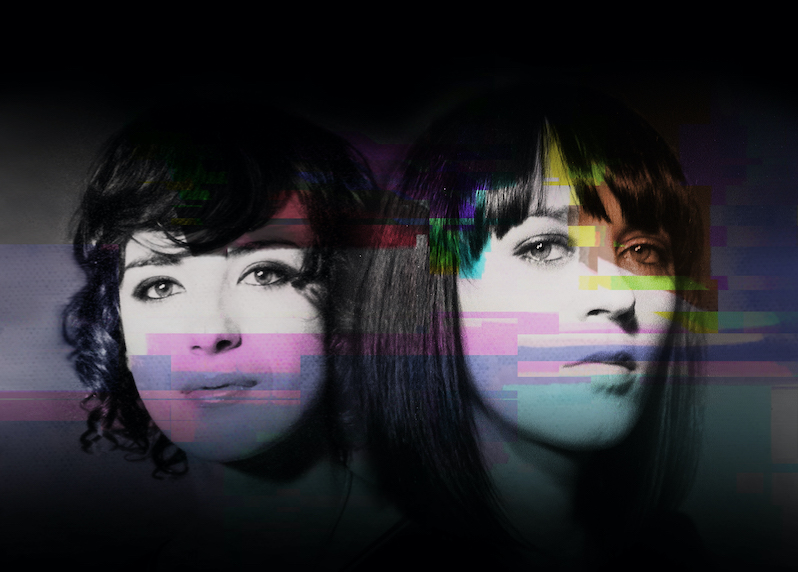 Adam Blyweiss: It might sound weird, but in my time at Treble I've always been partial to its listicles and countdowns. I think they're done quite far left-of-center from other websites and from mass media's regression to the pop music mean, and they offer a unique, quick-hit perspective on and introduction to a wide variety of time periods, genres, and sources.
The one I keep coming back to the most out of curiosity and admiration is True Alternative: The Top 100 Songs of the '90s Underground, a project led by Treble alum AT Bossenger. It reads like a love letter to my college days spent writing up my earliest music-review nonsense and spinning weird indie shit on our radio station, long believed forgotten in my interceding adult years. I also appreciate our recent efforts to involve the artists we cover in such critical processes, especially seeing our editor-in-chief Jeff Terich corral musicians in my wheelhouse like Ladytron and Orbital for our Greatest Hits series.
As for me, while there are some longreads here I'm quite proud of having published, I really like seeing the added dimensions of wrangling my colleagues and wringing from them well-thought-out content on a given theme. For my money, that's borne itself out best across separate series of countdowns related to cover songs and albums as well as the art of the remix.
J. Smith: Noah Sparkes' piece on J Dilla's Donuts really caught me. I'd read Dilla Time and Jordan Ferguson's Donuts, so I didn't think there was anything much left to say. But a couple of lines into his essay, only half way through the intro, it was like, Oh OK he's doing his thing. "Though Western music's view of rhythm has evolved over time (the absorption of African polyrhythms, the related advent of the 'swing' beat), nothing has shaken the commitment to rhythmic accuracy." Well, damn Mr. Sparkes, talk your shit. I was all in at that point. And by the time I read the passage where he describes the hi-hats on both "Waves" and "Hi" as being, "dragged along like tired children, unwilling to keep up the pace," I was sold.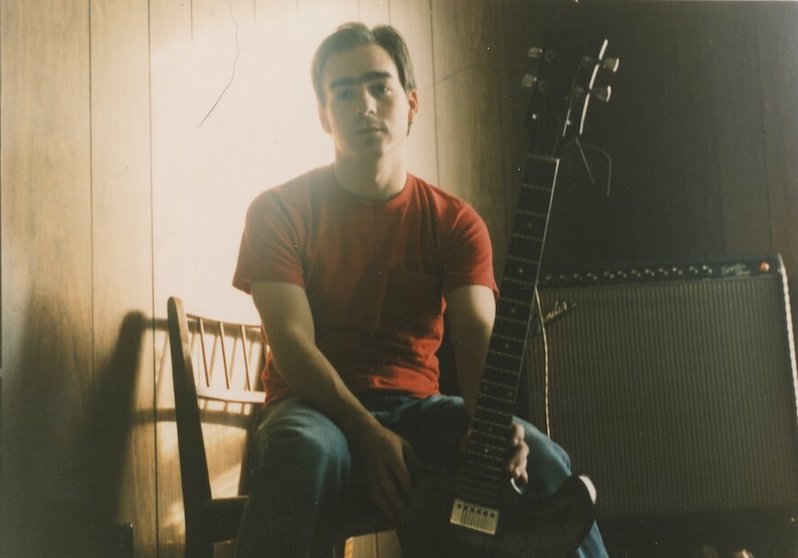 Colin Dempsey: Magnolia Electric Co. is a tricky album for me to write about due to everything it unearths in my being. Thankfully, Treble's feature on it earlier this year elucidated its shining aspects better than I ever could.
Jeff Terich's review of Inter Arma's Garbers Days Revisited is what initially attracted me to Treble. While a piece about a covers album should be nothing more than fodder, Jeff wrote about Inter Arma's Garbers Days Revisited with enthusiasm and reverence, not in spite of, but because of its format, and his uncomplicated love for music distinguished Treble from other sites.
I've debated jokingly pitching an article about how saxophones should be more prevalent in rock music. Or, rather, I did, until I read Jeff's piece about the saxophone's history in rock and saw how respectfully and intricately he covered what I thought would be a sarcastic-at-best thinkpiece.
Langdon Hickman: I'll admit this is perhaps a bit self-aggrandizing. But I enjoy a certain kind of toothsome approach to writing about music, as much deeply analytical and historical as it is personal and rich and literary. I think the writing part matters just as much as the subject matter we write about, a sentiment broadly shared here at Treble and one that makes it so comfortably my home. So cue my pleasant comfort at Liam Green launching a column focused on country music, something all of us love but know scattered amounts about, both cracking into the heart of this space we all adore but with a keenness of pen and heart to make it explicable to us. There's something so validating about seeing a mode of writing I've long practiced suddenly done by a treasured peer spun into a style that's definitively his own; I couldn't have written Will the Circle Be Unbroken, despite its stylistic similarities, and being surrounded by peers that nourish me as a writer and thinker precisely by being different is so enthralling to me.
Virginia Croft: Our Treble 100 series has featured some vital albums, but John-Paul Shiver's writing on Fleetwood Mac's Rumours added a new understanding and more history to the album I used to listen to so casually. Through Shiver's reflection, the album becomes more emotional, induces more goosebumps… becomes much more than the radio hits I grew up hearing. It's a great way to pay homage to the behind the scenes of it all.
I love the way Jeff Terich is able to nail the tone that makes Cate Le Bon's Pompeii so, Pompeii on his review of the album. He finds a way here to perfectly describe her sound that can be so specific and hard to put into a box. His review makes me want to listen again and again. (Also, honorable mention goes to the Cue Sheet episode on Gilmore Girls. I would live in Stars Hollow if I could, so I was very excited to see this show get its musical moment review with Jeff and Candice.)
As a piece of my own to highlight, I wrote about the musical world of David Lynch. I dove into the world of Twin Peaks when I was a freshman in college and was immediately hooked. It was a world I had never seen in TV or movies, I was immediately captured by the town's quirky qualities and unforgettable characters (I would later be Log Lady for Halloween). I loved learning more about the way music played a role in both Twin Peaks and Lynch's other works.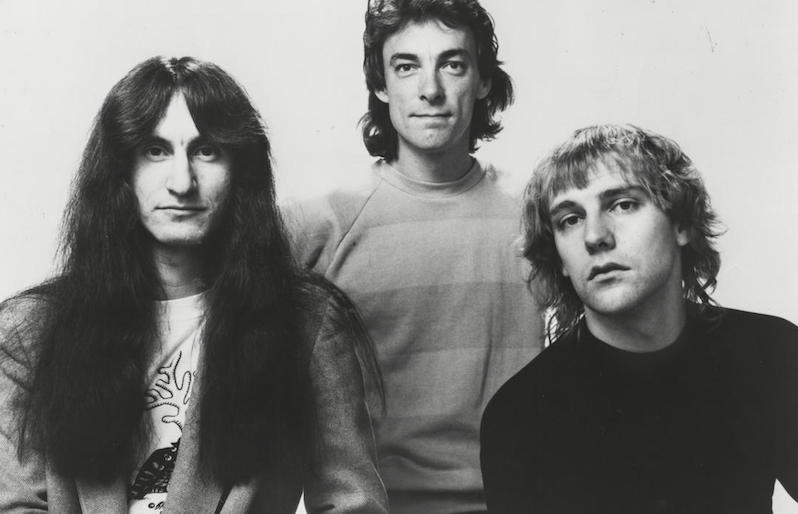 Adam P. Newton: I could extol the many reasons I love writing for Treble, but they can all be boiled down to the reason I love reading this fine publication: the excellent writers. Few places on the Internet in this decade still deliver cogent album reviews, detailed retrospectives, insightful interviews, and high-quality criticism. Where else will you find such a deep and respectful yet analytical and personal investigation of the Rush canon as the one developed and created by Langdon Hickman in 2020?
Jeff Terich and his merry band of vagabonds truly love music—listening to it, writing about it, and talking about it. They want to do everything in their power to share that love with their readers, and you can feel it in every single article. Moreover, I am a better writer because of Jeff's diligent editorial skills (ed note: aw shucks!), and you can feel it in my favorite piece from my tenure, my Treble 100 essay on M83's Saturdays=Youth. Congrats on 20 terrific years, Treble. Here's to 20 more.
Forrest James: The summer of Thou brought me to Treble Zine. I had discovered the band for the first time amidst the hype for their fifth album in 2018, and I stumbled onto Jeff's Beginner's Guide to Thou. It was accessible and friendly (two of his recommendations include their forthcoming album and one of their three 2018 EPs), it was chock full of fun facts and insider tidbits (a crossover with Hurray for the Riff Raff? Surprised is an understatement), and it was successfully intriguing.
The project I'm most personally proud of is our History of Alt-Country. The process of preparing my votes and then reading others' contributions was an affirmation of my childhood listening, from Cowboy Junkies at home to Johnny Cash on alternative radio, and the way it subtly affects how I hear music today. Usually I seek out reviews on Treble of stuff I've never heard of, but I had a stop-in-my-tracks experience reading Clare Flanagan's review of Japanese Breakfast's Jubilee. Not only does it feel comprehensive, meticulously explaining the evolution of Michelle Zauner's approach to songwriting, but more importantly it's clearly passionate—lovingly describing the emotionality of the album and somehow inspiring fresh ears for a project that I already adored. If that's not what this is all about, I don't know what is.
Jeff Terich: You might have noticed that most if not all of these entries are from the past five or six years as opposed to spanning the whole twenty of our history, which is to be expected with something that's gone this long (I've been here the longest and I don't remember half of what I've written.) Though as a brief refresher for those looking for some of our strongest early-days material, here's a classic-era best of. But I've loved so, so many articles we've run since then, so here goes…
I always love reading articles that are as much about our own relationship with music as the music itself, how we perceive it, change with it and learn from it—sometimes about ourselves. Which is why one of my favorites is Virginia Croft's article about the herculean task of listening to Rolling Stone's top 500 albums and her takeaways from exploring a, if not the, canon.
Likewise I enjoy a bit of devil-in-the-details rock 'n' roll nerdery, which is why Paul Pearson's riff on the Roxy Music rejection letter, an April Fool's joke, was a delight to read, both because of Paul's wry sense of humor and the historical knowledge he flexes in the process.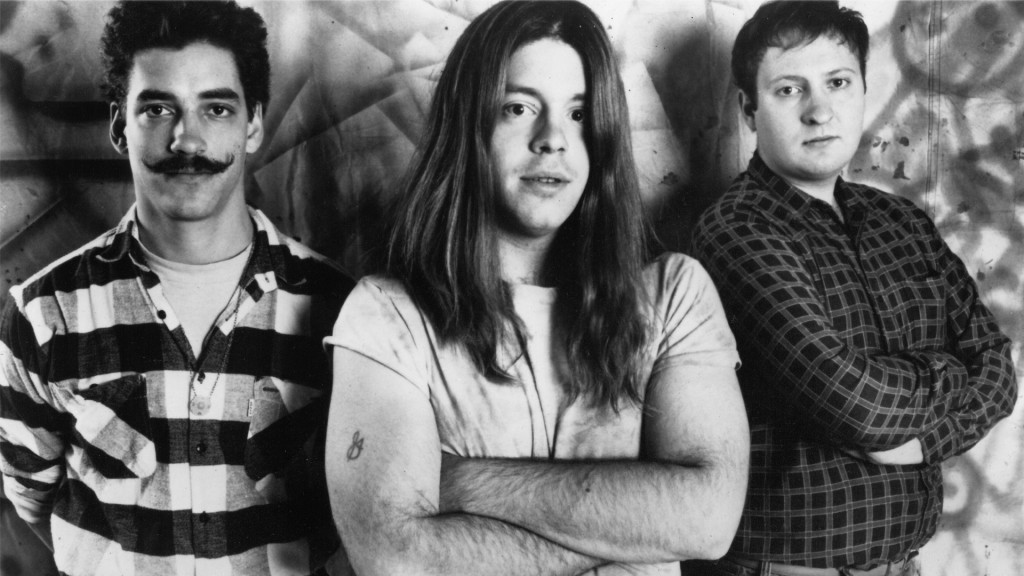 The emotional element of writing about music can sometimes be overlooked; critics are seen sometimes as cold and unfeeling in their analysis of music, but in my experience, many of the best pieces of writing come from a place of sincerity. As such few pieces have moved me quite like Langdon Hickman's Treble 100 piece on Hüsker Dü, and bonding with an uncle whose friendship became both a source of comfort and great music. (This one's on Patreon—subscribe and help out a DIY music website!) I also found Adam Newton's piece on M83's Saturdays=Youth (which he linked above!) to be incredibly sweet, delightful to read and relatable at that. Likewise, Michael Pementel's article on how he finds doom metal to be therapeutic was a perspective we don't hear that often, about how extreme music can be a source of healing.
I also love being introduced to music I'd never spent much time with, or hearing from a fan an articulate and thorough exploration of why that music resonates with them. Joshua Seawell's essay on SOPHIE, as well as Clare Flanagan's eulogy for the late electronic artist, helped to bring me closer to an artist whose music somehow eluded me. Colin Dempsey's introduction to Your Old Droog opened a window into a vast body of work I only partially knew. Reading Liam Green go long on country gospel proved enlightening for me, as someone who isn't religious and whose knowledge of and enthusiasm for country is vastly eclipsed by his. (Everything he's written about country is great, for the record.) Plus Noah Sparkes introduced me to Mankunku Quartet with his debut for Treble, a great read on an album mostly unknown in its time. Additionally, my brother Terrance returned to writing for us this year after a long hiatus (he was there at the beginning!), and this year he wrote about George Michael's Listen Without Prejudice Vol. 1, an album I only partially knew and scarcely understood, but which I now hear and see in an entirely different light.
Of course, what's better than simply letting a writer cook on a great album? Given how many Hall of Fame and Treble 100 pieces there are, this could be a long list, but here's a sampling of some of our must-reads: John-Paul Shiver on Portishead, Adam Blyweiss on Massive Attack, Butch Rosser on Outkast, Emily Reily on The Go-Go's, Casey Burke on Modest Mouse, J. Smith on El-P, Ed Brown on Arctic Monkeys (linked above!), Wil Lewellyn on Iron Maiden, Elliott Burr on Rage Against the Machine, Jim Beviglia on John Prine, Konstantin Rega on Joni Mitchell, Chad Gorn on Taylor Swift, Tyler Dunston on Yo La Tengo (and Patrick Pilch on Yo La Tengo!), any of the several Brian Roesler dives into Primitive Man, Hanif Abdurraqib on Little Brother, not to mention Forrest James finally winning me over on Big Thief and Tom Morgan going deep on the short-lived, long-lost but very cool In the Fishtank collaboration albums.
Like I said, I've written a lot, so I don't get too precious about it, but something I am proud of with my own byline is the ongoing Blood on the Tracks series. Consider it a passion project within a passion project, but it's one I always enjoy losing myself in.
Last but not least, I hope everyone's listening to and enjoying the hell out of Rock Docs!
---
Treble is supported by its patrons. Become a member of our Patreon, get access to subscriber benefits, and help an independent media outlet continue delivering articles like these.