The Armed – Perfect Saviors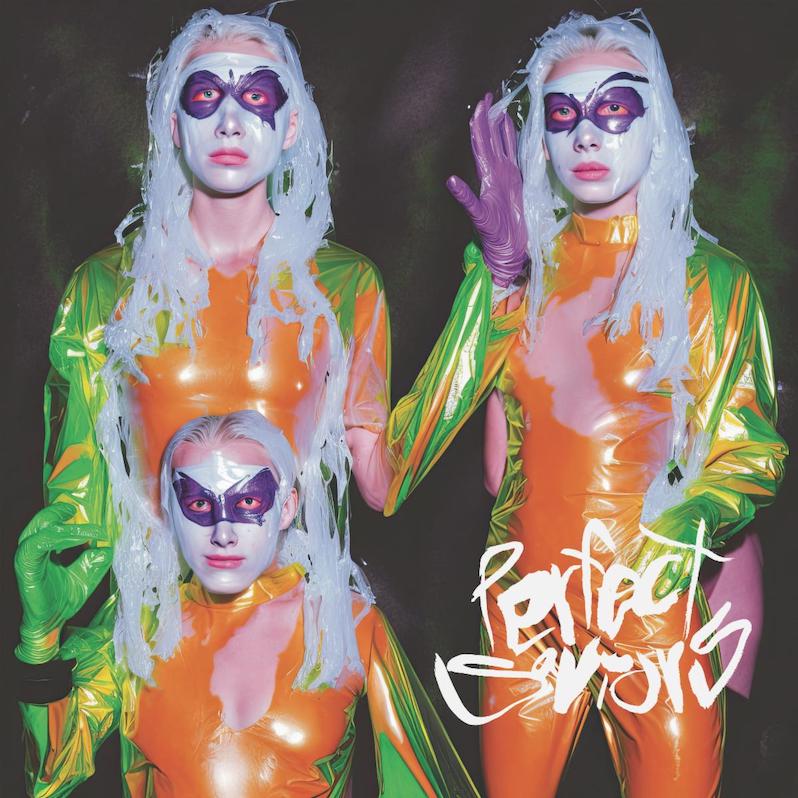 I've never seen so much stage-diving during a single live performance as I witnessed at The Armed's Music Hall of Williamsburg show in 2022, one of only a half dozen they played in support of their previous album ULTRAPOP. If their reputation for raucous and seemingly chaotic live performances was all you knew from the nebulously defined Detroit post-hardcore collective, it's the most important takeaway, though it only scratches the surface of their iceberg of conspiracies. Their lineup is never limited to who's onstage, as much a who's-who as a who's-that of players that expands and rotates with each album, occasionally incorporating members of Converge and Queens of the Stone Age. But for all the misinformation and disinformation—pseudonyms, an online cult formed around founding member a Dan Greene, a hilarious if dubious story about how they banned guitars with headstocks—The Armed are above all an intense and furious live band, and not even the most absurd and far-fetched of their rabbit-hole mythos can stand in the way of the visceral, ecstatic experience they provide.
Ostensibly started as a hardcore band, The Armed have never played it straight and have only grown more unconventional and harder to classify as they've evolved over the past decade, picking up members and new sonic permutations like a giant ball of foil tumbling down a hill. With their 2021 album ULTRAPOP, they coined their own phrase as a means of making a statement about how essentially everything—including within the world of heavy music they hail from—is pop. With its follow-up, Perfect Saviors, they've made a record that more accurately resembles pop; where hooks emerged amid squealing riffs and knotty rhythmic mathcore on their previous albums, here they're the focal point.
They've increased the POP, but they've done likewise with the ULTRA on Perfect Saviors, an album still fit for marathon stage diving. Maximalist as ever, the album features two-dozen musicians among its 12 songs, including Julien Baker, Chavez's Matt Sweeney, Jane's Addiction's Eric Avery and Stephen Perkins, Converge's Jacob Bannon, and saxophonist Patrick Shiroshi, who is also now a full-time member. At no point does it ever sound like something as simple as four musicians in a room together, however more immediate the songwriting. In the shrieking noise-pop surge of "Everything's Glitter," a bombastic highlight inspired by David Bowie, vocalist Tony Wolski croons "I wanna be an idol that you adore" with both irony and earnestness, backed by a juggernaut of effects and noise. The Armed never sounded so ready to perform on a massive stage.
With several members in bodybuilder shape and a presentation that favors sensory overload at all times, The Armed are strangely fitting avatars for a 21st century-specific kind of rock stardom, and Perfect Saviors offers more populist songwriting to go with it. Sort of. With the surge of power pop energy and repeating guitar lick of "FKA World" and strut and swagger of glam-rock flavored "Modern Vanity," the album kicks off with an ample dose of rock at its most arena recognizable. But in the bombastic first single "Sport of Form," a song driven by big, oozing synth-bass groves and featuring backing vocals from Julien Baker, the group dismantles the capitalist tendency to view creative pursuits as competition, its loudest and most climactic moments dropping out for a glorious repetition of "Does anyone even know you, does anyone even care?"
The Armed's music has previously been a vehicle of chaos employed to smuggle pop melodies, but it feels more like the formula's reversed on Perfect Saviors, with pop immediacy serving as a Trojan horse for infiltration by noise. "Burned Mind" is one such irresistibly thrilling moment, its title referencing fellow Detroiters Wolf Eyes while its strobing noise-pop throb is layered with clacking percussion, group vocals and a bassline powered by an outsized level of funk. The climactic heaviness that erupts during "Vatican Under Construction" feels like vintage Armed interspersed with with sputtering electronic beats, while they pull out every last stop on epic closer "Public Grieving," giving into their most ornate prog and art-rock instincts: twinkling piano, jazz-fusion basslines, artfully layered guitar harmonics and Shiroshi's saxophone just to bring it home on an emotionally triumphal note.
Having spent the summer turning amphitheater audiences into converts to their singular assault on the senses on tour with Queens of the Stone Age this summer, The Armed have made clear they've long since transcended their DIY origins. Yet there's such an undeniable weirdness and intensity to their aesthetic—both in the music itself and with the performance-art aspect of how it's presented—that likewise makes them an almost too-surreal prospect for a proper mainstream leap.The group's mixture of "whimsy and magic and humor" as Wolski categorized it to The Guardian, is reflective of a joy in the art itself rather than in making something commercial. They've already admitted that there's no profit to be had in a project this unwieldy. Might as well go for broke.
---
Label: Sargent House
Year: 2023
---
Similar Albums: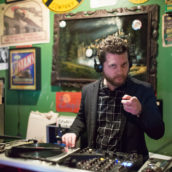 Jeff Terich
Jeff Terich is the founder and editor of Treble. He's been writing about music for 20 years and has been published at American Songwriter, Bandcamp Daily, Reverb, Spin, Stereogum, uDiscoverMusic, VinylMePlease and some others that he's forgetting right now. He's still not tired of it.