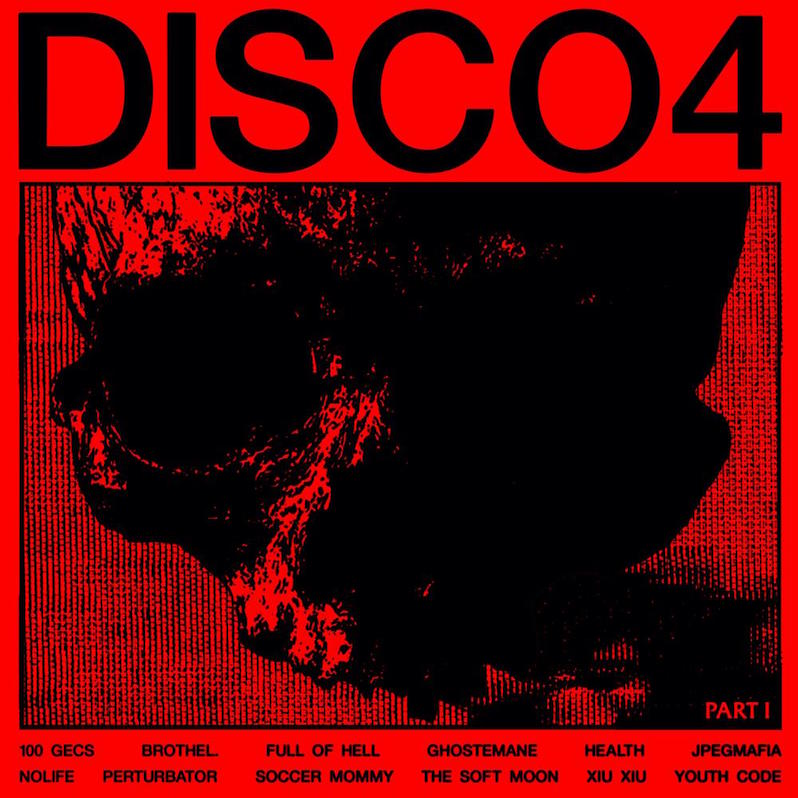 Don't trust everything you read on Wikipedia. The opening sentence of the entry on Los Angeles band HEALTH categorizes them as noise-rock, but really, isn't most rock noise on some level? It's really just a matter of how it's generated. Keeping it real, HEALTH have always shown love for repeatable electronic noises, stretching back to a diptych like "Glitter Pills" and "Perfect Skin" from their debut LP. DISCO4: PART I, the latest in HEALTH's series of remix albums, finds them emulating artists like Throbbing Gristle or Swans, who not only conjured musical drama purely with production that sounded like abandoned machinery, but could also push buttons on effects and loops that suggested that machinery brought back to life. 
Scant few mainstream (or even trying-to-be-mainstream) artists load their discographies so aggressively with collaborations and reworked music. Nine Inch Nails comes to mind, and it feels almost natural to hear HEALTH have an artist like Perturbator jump on "Body-Prison" and help imbue it with jagged background guitar lines and bass-synth groaning that would make Trent Reznor proud. All of these comparative avatars so far have been chosen for a reason: DISCO4: PART I, more so than HEALTH's other compilations, makes obvious references to industrial music. It's not a genre immediately associated with street-cred indie artists. That should happen more. The band's heavy reputation informs their and their guests' use of electronics. The dances are boot-clad stomps; few waves here are truly chill.
Speed metal grinds through a variety of producers' gears, and even nu-metal gets an update via JPEGMAFIA's skillful bars and Ghostemane's guttural, bipolar vocals. The latter's "God is a no-show," a motto for 2020 if ever there was one, is the clear lyrical highlight of "Judgment Night" and the album as a whole. Jake Duzsik's fey tenor haunts these proceedings, the band's goth counterpoint to much of the buzzing and banging taking place here. He expresses ambient regret over rippling guitar and dour, pounding drums in new song "Cyberpunk 2.0.2.0," and tag-teams with Soccer Mommy to battle synthesized low-end symphonics in "Mass Grave."
Connections to new dubstep and old acidic techno deliver ebullient anger throughout the compilation. Sometimes the string-like keyboards and downshifted glitched melodies stand alone, sometimes they clash in sequence in the span of a minute ("Power Fantasy"). DISCO4: PART I really finds HEALTH upending the sonic realities of industrial much in the same way as Liturgy rankled the metal establishment: relatively nondescript white kids who don't clearly wear the uniform or live the lifestyle of the music they make, yet make it and make it well—or, at very worst, they know who to call on to help get it made. Is it performative? Maybe, and maybe you should check out the remixers themselves, or the influencers and standard-bearers of the kind of EBM at which they hint. But is it a performance still worth catching? Definitely.
---
Label: Loma Vista
Year: 2020
---
Similar Albums: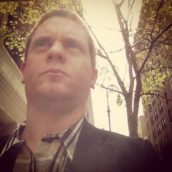 Adam Blyweiss
Adam Blyweiss is associate editor of Treble. A graphic designer and design teacher by trade, Adam has written about music since his 1990s college days and been published at MXDWN and e|i magazine. Based in Philadelphia, Adam has also DJ'd for terrestrial and streaming radio from WXPN and WKDU.