The Beatles : The Beatles (White Album)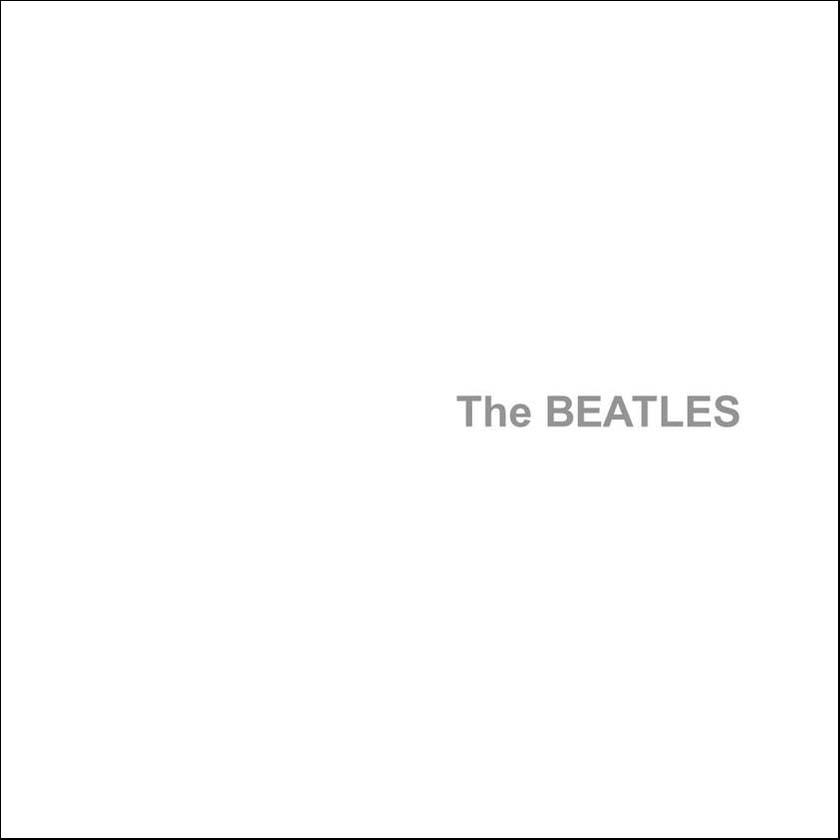 Blonde on Blonde arrived before The White Album, but it's the latter that became the standard for the double album. This is part of the greatness of The White Album, but also part of its curse. In being such an enormous, sprawling, multi-faceted work, it immediately exposes its flaws. It's the least cohesive Beatles album, featuring what is essentially four solo efforts, rather than a collaborative work of a whole band. It also boasts a couple of The Beatles' worst songs ("Rocky Raccoon," "Bungalow Bill").
But the imperfection of the 1968 double album is part of its charm. Instead of being one coherent whole, it's fragmented. Instead of sounding like a proper album, it's really a collection of The Beatles' best songs, compiled together, like an ultimate mixtape. Part of the lack of coherence here is due in large part to The Beatles beginning to drift apart. Tensions were building within the band and, as heard here, so were four extremely different musical identities. As such, each Beatle is in top form. While Ringo's vocal performances are fewer in number than Lennon's, McCartney's or even Harrison's, his contributions are equally impressive. On this collection, no two songs are alike and just about anything goes. And much in the tradition of The White Album just about every double-album since its release has been similarly fragmented and wildly varied in style.
It's probably safe to say that the first disc has gotten more mileage than the second. It's more obviously the catchiest half and contains more of the hits — "Back in the USSR," "Dear Prudence," "Blackbird." The former of the three, "Back in the USSR," begins the album, a satirical take on traditional rock form and life in the then Soviet Union. It's witty both lyrically and musically, as Paul sings "Georgia's always on my mind," with the rest of the band providing Beach Boys-style harmonies. "Back" segues into "Dear Prudence," John's folky meditation on how he and his company wanted Prudence Farrow, Mia's sister, to focus less on meditation and more on enjoying life while the band was in India studying with the Maharishi Makesh Yogi. Siouxsie and the Banshees covered it in 1983 on the album Hyaena, being one of the few Beatles covers that actually comes close to being better than the original. "Glass Onion" follows, including references to "Strawberry Fields," "the fool on the hill" and "The Walrus," who John says, "is Paul."
The next two songs show just how odd some of the material on The White Album got. The first, "Ob-La-Di, Ob-La-Da," was The Fab Four's attempt at ska, most likely intentionally naming the character in the song "Desmond" after ska legend Desmond Dekker. And the next track, "Wild Honey Pie," is truly bizarre—50 seconds of woozy guitars and chanting of "Honey Pie!" Two decades later, The Pixies would cover the song during a BBC performance, replacing the chants with screams. "While My Guitar Gently Weeps" is the first Harrison composition to pop up on the album and an immediate standout. Though it's not just Harrison's guitar that weeps. Eric Clapton plays lead guitars on the track, adding some slight flair to the funereal dirge. Lennon's "Happiness is a Warm Gun," inspired by a slogan he read in a magazine, follows, mixing about five songs in one. In one of Lennon's most tripped-out moments, the song starts with a minor-key ballad feel, then transitions to a druggy psychedelic musing on visions he saw during an acid trip. He comes down from the trip into a woozy hangover that sees him singing "I need a fix, 'cause I'm goin' down." A quick breakdown follows, climaxing (almost literally) into a doo-wop coda laden with sexual metaphors. Ironically, Paul's "Martha My Dear," a song written about his dog comes next. Though, it is a pretty tune.
The next notable song on the first half is Ringo's first recorded composition, "Don't Pass Me By," which rivals many of the other three's contributions here. The song is bouncy and peppy, rolling along a steady beat and leslie piano. It's a simple pop song, but Starr got it right the first time. Lennon's "Julia" ends the first half, sadly, as the song is a rumination about his mother, who died when he was only twelve.
The second half, though not always as revered as the first, has some notable moments as well. Much like the first, the second disc begins with some classic rock and roll stylings on "Birthday," which packs a shot of adrenaline before the boozy, bluesy "Yer Blues" kicks in, turning the mood completely upside-down with lyrics of loneliness and suicide. One of the real treats is "Sexy Sadie," which comes a few tracks later. It's one of Lennon's most cynical tracks, written metaphorically about the lack of enlightenment felt after meditating with the Maharishi in India. Musically it's simple and pretty, with piano motifs that found their way into Radiohead's "Karma Police."
Paul cranks it to eleven with "Helter Skelter," the band's take on British heavy metal that's loud, a bit sloppy and ends with Ringo shouting "I've got blisters on my fingers!" Much like the contrast between "Birthday" and "Yer Blues," another stark contrast occurs between "Helter Skelter" and subsequent track "Long, Long, Long." Harrison's ballad is one of the quietest songs on the collection and supposedly was skipped over in its original incarnation as the closer of side 3. Listeners barely noticed it after the bombast of "Helter Skelter," though anyone with the keen ear to keep listening would have been listening to one of The White Album's better tracks. "Revolution 1" and "Revolution 9" both appear later, though neither bears any resemblance to the other. The former is a bluesy track, later re-recorded as just "Revolution," while the latter is nine minutes of found sound and noise, influenced by John Cage and, of course, Yoko Ono. Though "Good Night" ends the album, it should have been "Cry, Baby, Cry." It's a better song and, if you ask me, seems to wrap things up a little better.
What marks The White Album as being remarkable is how much of a cohesive album it isn't. It's essentially two discs packed with songs, none of which seem to be related, save for the people who wrote them. It can be enjoyed as a whole or by its individual tracks, and those tracks are some of the most memorable in the band's whole career.
Similar Albums/ Albums Influenced: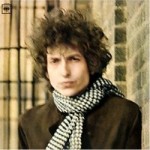 Bob Dylan – Blonde on Blonde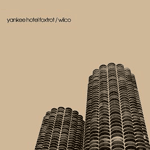 Wilco – Yankee Hotel Foxtrot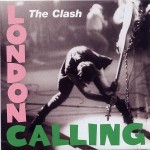 The Clash – London Calling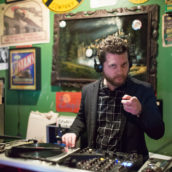 Jeff Terich
Jeff Terich is the founder and editor of Treble. He's been writing about music for 20 years and has been published at American Songwriter, Bandcamp Daily, Reverb, Spin, Stereogum, uDiscoverMusic, VinylMePlease and some others that he's forgetting right now. He's still not tired of it.