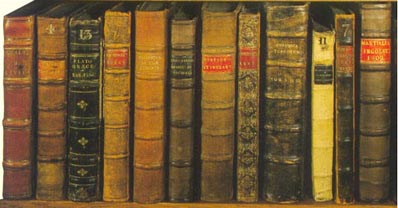 Best Hardcover
All in all, 2004 turned out to be a pretty good year for books. Save for the exception of Don DeLillo's Cosmopolis, most new releases by great authors were outstanding. I don't know what Mr. DeLillo's been thinking, but I hope that his last two novels were merely mental muscle flexing in between passages of his next great tome. My dread is that he shot his wad on Underworld and hasn't been able to get the magic back.
Not so for Margaret Atwood, who with this year's Oryx & Crake hasn't lost a step. Her previous novel, The Blind Assassin blew me away, and could easily be considered her best work. And although Oryx & Crake isn't at the same level as Assassin, it was a wonderfully spun post-apocalyptic tale in the vein of her most famous novel, A Handmaid's Tale. It tells the story of the Snowman, a Robinson Crusoe like figure who slowly unravels the story of how the world came to an end, and a riveting, humorous, and scary tale it is.
Two authors came out with what I consider to be their best work, Jonathan Lethem and William Boyd. Lethem's The Fortress of Solitude is a masterpiece of biographical fiction. In it, the main character Dylan Edbus, named after his parents' favorite musician, grows up in the projects of Brooklyn, a lone white boy trying to find his place in the world. He befriends Mingus Rude, named after his father's favorite jazz musician, and their lives take very different paths. One day, a homeless man gives them a ring which gives them super powers. Like their favorite comic book heroes, they fight crime for a while and defend themselves from being `yoked', a bullying sort of mugging. As adults, having forgotten about their childhoods, Dylan becomes a music journalist and Mingus' life leads him to prison. This is a book about comic books, growing up fast, the love of good music, life in the inner city, the experience of an arty college, and the relationships between friends and fathers and sons. Not to be missed.
William Boyd's novel, Any Human Heart covers the life of one Logan Mountstuart, a character he first introduced in a short story in the collection The Destiny of Nathalie X and Other Stories. Logan is a man who is born in the first decade of the twentieth century and dies in the last decade. We espy his Zelig-like life as he hobnobs with Picasso, Hemingway, and Ian Fleming. He has mediocre publishing success, absolute failures, and ultimately ends up being a vastly entertaining anti-hero. Boyd paints pictures of life which are impossible not to enjoy.
A couple of first timers had stunning debuts this year. Adam Johnson's Parasites like Us is the first novel from an established short story writer. His debut collection Emporium was a mind-blowing work of humor, insight, forethought, and absurdism. The new novel concerns an anthropology professor, think Grady from Wonder Boys", who thought that his thesis earned him a Corvette and glances from the ladies. His two star grad students, Brent and Trudy, get him involved in the illegal dig of the remains of a Clovis person, the first people to cross the land bridge from Asia to America. Brent is the son of elitist rich parents who gives up his personal possessions to live like a real Clovis person in the quad. He's not altogether authentic as amongst his animal pelts and spears can be found discarded Doritos bags. The hi-jinks ensue as their discovery leads to a global plague and a new Ice Age. A brilliant look at how our culture and the ones before us completely and systematically wipe out all of our resources.
James Frey's A Million Little Pieces is a kick-you-in-the stomach, pull no punches, hard-hitting memoir. The book opens with our narrator / author awakening on an airplane with no idea where he's going, how he got there, and why he has an inch-wide hole in his cheek. You see, Frey was a hardcore alcoholic and drug user. He did everything imaginable and more. This is his story of his remarkable recovery on no one else's terms. He rejects the twelve-step method because of the idea of trading one addiction for the addiction of religion. In One Flew Over the Cuckoo's Nest and Girl, Interrupted fashion, Frey introduces us to the other inmates of the rehab clinic. At times disgusting, funny, gripping, and heartbreaking, this memoir is the best non-fiction book of the year.
Steve Martin is a phenomenon of nature. He is a brilliant wit and physical comedian, host, and screenwriter, and now he is almost, dare I say it, a better novelist. The Pleasure of My Company is a small book, much like his novella Shopgirl, but with an inverse amount of substance. Both books have much more between the lines and have much more depth than one would think with that few pages. The main character, Daniel Cambridge, a product of an abusive home (although it's not over the top as with most Oprah selections), has some quirks. The wattage of the lit light bulbs in his apartment have to equal 1125 watts, can only cross streets where the curb dips down to the street and aligns directly with one opposite, and constantly makes all different size `magic squares' where all the columns, rows, and diagonals add up to the same number. Through it all, he manages to open up his world to friendship, love, and absurdity. Mr. Martin continues to astound me with what he can do.
I'm not normally one for trends or the `hot thing'. I don't read a lot of bestsellers, I have still managed to avoid Harry Potter, and I don't care for big name thriller writers, but I have to admit that The Da Vinci Code was a book I just couldn't put down. In this brilliantly crafted thriller, Dan Brown manages to interweave art, science, math, religion, conspiracy, foreign city landmarks, and action, action, action! This is one of those books that everyone is going to have on their shelf and rightly so. It's simply a hoot and a half, and you gotta love books that lead you to research the ideas it presents and points you to the actual books that will let you do so.
Finally, I'll give honorable mentions to Monica Ali's debut Booker Prize nominated novel Brick Lane, Neal Stephenson's Quicksilver, the first in his Baroque Trilogy, Simon Winchester's The Meaning of Everything, the story of the Oxford English Dictionary, Norman Rush's South African set novel Mortals, and for fantasy fans Stephen King's fifth volume in his Dark Tower series, Wolves of the Calla.
Best Paperbacks
If you're on a budget, check out one of the following great choices of paperbacks that were released this year: Nick Hornby's Songbook which features five more essays than the hardcover release (sans the disc sadly), Jane Leavy's Sandy Koufax, Jonathan Coe's great The Rotters' Club, Ian McEwan's Atonement, David Mitchell's best Murakami impression Number9Dream, Haruki Murakami's best Murakami impression After the Quake, Donna Tartt's The Little Friend, the new translation of Halldor Laxness' Iceland's Bell, Jonathan Safran Foer's work of pure humorous art Everything's Illuminated, Jeffrey Eugenides' Pulitzer Prize winning and deserving Middlesex, and finally the book to point you to the best of them all, Nancy Pearl's Book Lust.
Happy Reading!