The Best Tracks of the '00s – No. 16: Smashing Pumpkins – "Bring on the Light"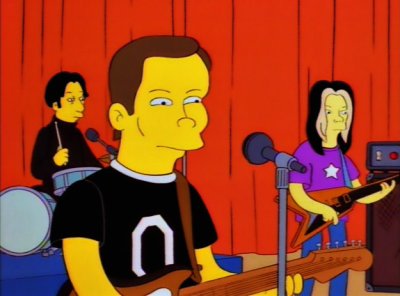 The decade has almost come to an end. And of course, you know what that means-lists, `best ofs' and all kinds of general retrospective features and columns. Treble is no exception, hard at work on figuring out the best albums and singles of the past nine years. Yet, before we get into albums and singles, we're taking a look at the best non-single tracks to emerge since the Y2K scare proved to be a non-event. Every week we'll be highlighting a handful of our favorite tracks of the decade, so keep checking back to hear about what songs remained on repeat on our iPods, CD players, tape decks and turntables since Jan. 1, 2000.
Smashing Pumpkins – "Bring The Light"
from Zeitgeist (Reprise, 2007)
Billy Corgan didn't need a swan song, or even a Zwan song. After smashing the Pumpkins for good (well, he had us going for a minute there) in 2000 he could have spent his rock emeritus years making y'know, soda-can robots, fending off oral candidiasis, and being otherwise dreadfully earnest. Not even dressing like a fakir and spouting shameless drivel, both of which he actually did, could make a song like "Thirty Three" shimmer any less. Corgan's solo record was basically "The Punisher" except I kind of liked it. When he reconstituted the Pumpkins for Zeitgeist, it was obviously anything but. I'm trying to be nice here. But there's this one song: "Bring The Light." The lyrics are basically shit. But the drums switch on and off like the snick of an ignition, and pound like all hell. Guitar effects are finessed to their finest filigree one minute, blow up the room the next. At 2:10 there's a solo so bonkers and buoyant it's like sneaking up on the bane of all your days and cutting out its fucking digestive tract. In short "Bring The Light" is a kickass rock song, like they don't make much anymore, or like Corgan doesn't at least. No wonder it ends with a sigh.