Remake/Remodel: Trimming down Smashing Pumpkins' 'Adore'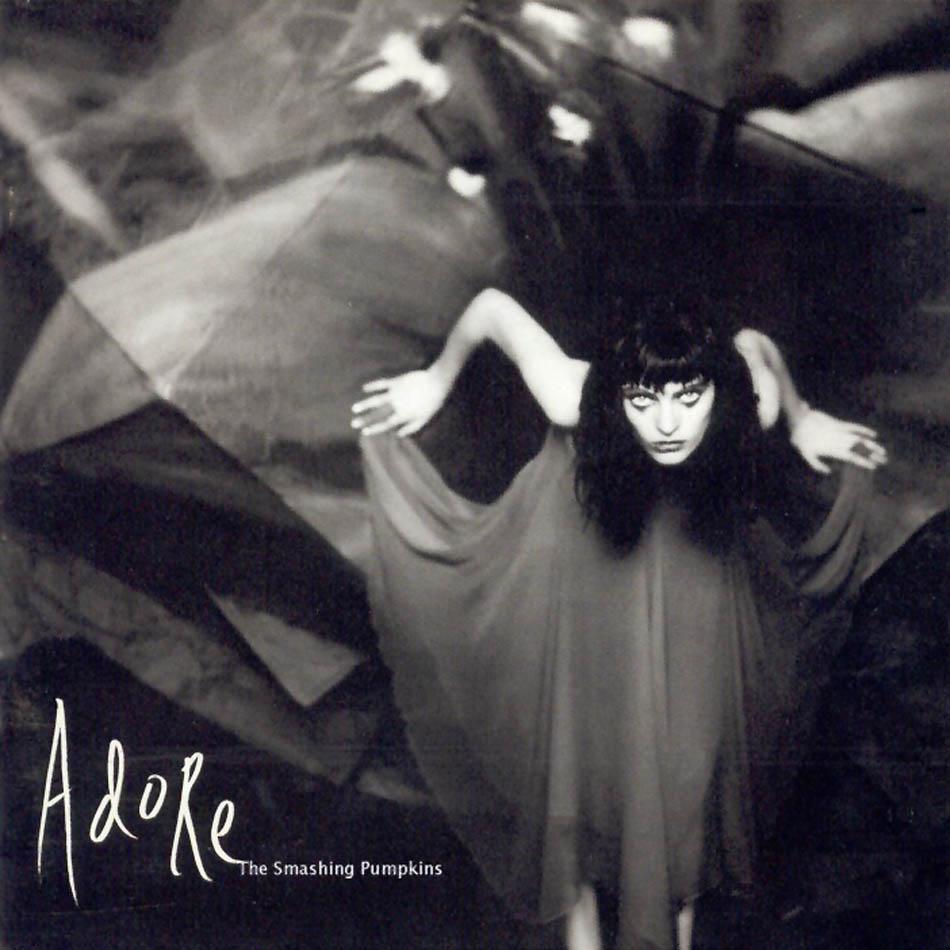 Welcome back to Remake/Remodel, the column where one of Treble's editors or contributors takes a classic—if imperfect, to our ears—album, and proposes an alternate tracklist in an effort to provide a different, albeit highly enjoyable listening experience. Today, we take a razor blade to the master tapes of an album that turns 20 this year: Smashing Pumpkins' Adore. At the time, it came as an unconventional move from the alt-rock group, who had previously released a double-album opus that expanded the breadth of their sound from angsty grunge to conceptual, progressive rock realms. In hindsight, the dreamy pop and goth-rock textures of Adore were far from the most radical move in the band's catalog, but still a curious left-turn upon its release.
Here's the thing: It's a very good album. One of the band's best, in fact. The original lineup (sans D'arcy Wretzky) is touring this summer, and there's a reason why Adore is featured in the material being performed. It's an excellent set of songs, and more than that, it's a celebrated item in the group's discography. That being said, it's still too long. Pretty much every Pumpkins release, sans Siamese Dream and Gish, were too long. But it doesn't need that much work to go from a B+ to an A. Here's what we did.
What's gone: First of all, "Ava Adore." Because it's not a great song. It basically did what "Eye" did, but worse. Plus "Annie-Dog," "Shame," "Behold! the Night Mare" and "Blank Page"—they're all OK, but at a certain point a Smashing Pumpkins album just doesn't have to be that long. In fact, I feel like the tracklist I chose is still too long, since it requires a third side of vinyl. But then again, might as well lean into the drama and grandeur, even if it's a more concise version of it. We do add one non-album track after that, then we're pretty much good to go. Here's what our Smashing Pumpkins Adore alternate tracklist looks like.
"To Sheila"
I might be on my own here, but I've never thought Billy Corgan's strength was in writing ballads. (Of late, he seems to be having trouble figuring out what his strengths are more than usual.) He does big rock songs—that's what made Siamese Dream amazing, and that's what made about half of Mellon Collie great. But "To Sheila" changed my mind, at least for a brief moment. It's the best, prettiest, most affecting ballad he wrote in the '90s, and it can stay where it is, kicking off the album by signaling a pretty big change.
"Perfect"
Instead of diving into the goth parody of "Ava Adore," which I've excluded for reasons outlined above, why not go straight into the best single from the album? It already picks up the momentum, and considering it sounds a lot like "1979," it maintains the highs of Mellon Collie and the Infinite Sadness by acknowledging that pop music—albeit inspired heavily by early alternative acts New Order and The Cure—actually works better in the band's favor than prog excess.
"Daphne Descends"
"Once Upon a Time"
These two songs can basically stay where they are after "Perfect," since they continue the mood pretty perfectly. (Hah!)
"Pug"
This is one of the few tracks on the album that actually resembles Smashing Pumpkins' nastier, more badass rock side, but it's still cloaked in gothic, machine-driven Depeche Mode-isms. Which is fine. They do an excellent job with it. But because so much of the album is founded on a moody, synth- and dream-pop sound, it's best to build up to the moments with the harshest bite.
"Tear"
"Crestfallen"
"Appels + Oranjes"
These three tracks also maintain their sequence, as the variations on electronics-driven pop all flow together pretty seamlessly, from the ornate goth of "Tear" to the trip-hop lullaby "Crestfallen," and more Depeche Mode-style pop gloom on "Appels + Oranjes." It's a hell of a trio.
"The Tale of Dusty and Pistol Pete"
Oh, hey, what's that sound? Guitars! But not big grungy ones—gentle acoustic ones. Corgan and company fit this Fleetwood Mac-style folk-rock song on the tracklist amid a number of other post-punk influenced tracks, and it weirdly makes sense. It feels right here, after a trio of drum-machine, synth-heavy goth-pop numbers, if to brighten things up just a little bit. In the original track order, this comes right after "Pug," but I wanted to move "Pug" up a bit, if just to give a taste of the band's abrasive side.
"Eye" [from Lost Highway soundtrack]
Ah, but here's what the album was really missing. Why Smashing Pumpkins didn't include some version of "Eye" on Adore, I'll never know. It's easily a top-10 Pumpkins track, showing that they could transition from big, noisy rock into gloomy synth-pop without much struggle. Not that anyone expected them to. For some reason, it only appeared on the Lost Highway soundtrack, even though it was sort of an unlikely hit for the band. But it makes 110 percent sense here. And as the penultimate track, leads into a dramatic finale, offering a punchy climax that the album really needed.
"For Martha"
Big finish! The fact that there were two tracks after this (even if one is only 17 seconds—nice Cure reference William!), proves that Smashing Pumpkins were still desperately in need of editing. This is as grand and ornate as their songs get, though it still feels right. And it's a powerful enough song to stand on its own, with the backwards fuzz harmonies carrying the album out in a blaze of glory.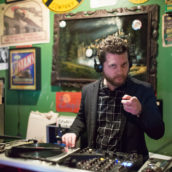 Jeff Terich
Jeff Terich is the founder and editor of Treble. He's been writing about music for 20 years and has been published at American Songwriter, Bandcamp Daily, Reverb, Spin, Stereogum, uDiscoverMusic, VinylMePlease and some others that he's forgetting right now. He's still not tired of it.