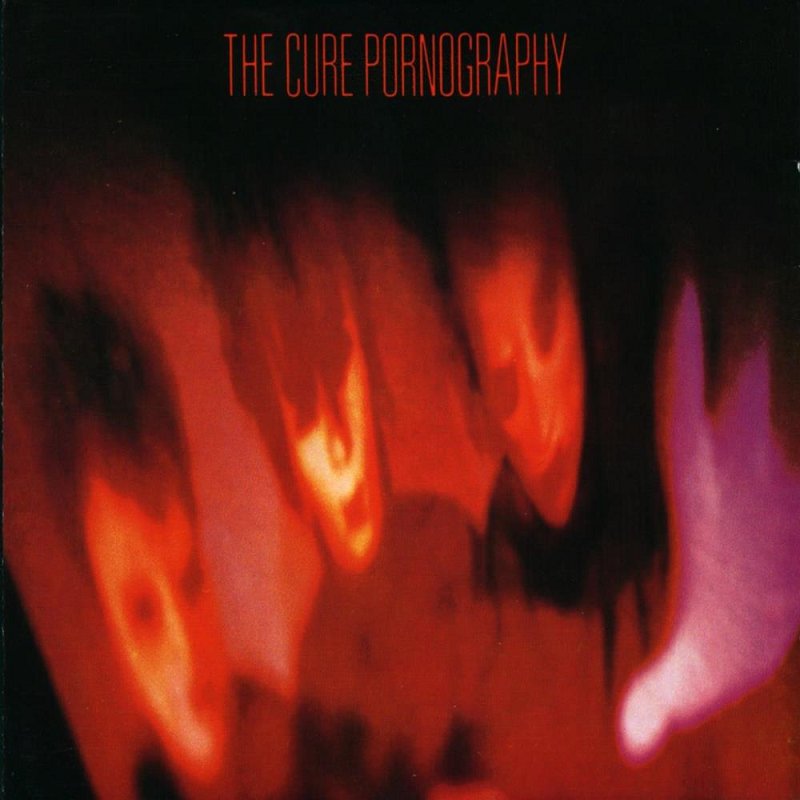 Throughout The Cure's career, there are said to be various 'trilogies' within their discography, and depending on who you ask, each of them includes a different set of albums. There is the band's post-punk trilogy of albums, which were recently reissued by Rhino, starting with Seventeen Seconds and ending with Pornography, while Faith sits firmly in the middle. Then there are two variations of the band's 'goth' trilogy, the first containing Faith, Pornography and Disintegration, while the second sees Faith swapped for the more recent Bloodflowers. The only album that appears in each, however, is Pornography, thus making the argument for it as the band's most essential much, much stronger. As The Cure's discography is so lengthy and varied, finding one defining moment is nearly impossible, though many hardcore fans come back to either this or Disintegration, as both are monuments of gothic rock.
While Disintegration is more ethereal and moody, Pornography is downright bleak. Adding an element of terror to the already present depression and darkness, it's far from the prurient and salacious display the title may suggest. Rather, it's an exercise in fear and repulsion, as harrowing as music gets. The cover image depicts a distorted, bright red image of the band, as if welcoming the listener to a sonic portrayal of Hell, and from the opening riff of "One Hundred Years," that's exactly where it sounds as if the music is coming from. It might make one depraved and masochistic to become enamored with such an album, but the fact of the matter is, dark and twisted as it is, it was the band's first true masterpiece.
Pornography built upon the sound of The Cure's previous two albums, Seventeen Seconds and Faith, yet made it louder and much more intense, whilst making the dark aspects of their music even moreso. Drug use, band in-fighting and Robert Smith's own descent into depression propelled their music toward such extremes, and in a prime example of the cliché that pain creates great art, the tension and unease that went into this album fueled its beautifully hideous flaming wreck.
"One Hundred Years" opens the album with robotic drumming, a sinister bassline, psychedelically doom-ridden guitars and Smith's frightening revelation, "it doesn't matter if we all die." At the close of the song, Smith's own obsession with death becomes more prevalent, as he sings, "over and over/we die one after the other." And thus, the mood is set for one of the decade's darkest albums. "A Short Term Effect" is similarly heavy, though not quite as immediately terrifying. Dealing with the themes of mortality and how nothing is eternal, lyrically, it's similar to "One Hundred Years." The single "The Hanging Garden" is far more horrific, however, piecing together psychedelic effects, an insistent bassline and Lol Tolhurst's tribal drumming. Beginning with the romantic mysteriousness of the line "Creatures kissing in the rain," Smith quickly takes a turn toward the macabre, delivering the chorus of "cover my face as the animals die."
"Siamese Twins" portrays sex as a repulsive activity, depicted more like torture than as an act of passion. Smith injects his lyrics with phrases such as "worms eat my skin" and "we writhed under a red light/voodoo smile," adding an element of disgust before asking, "is it always like this?" As Smith is, as far as I can tell, a happily married man, the answer must be "no." The true pinnacle of goth comes in track five, "The Figurehead." One of the heaviest and most depressing tracks on the album, it's also one of the most impressive, an epic dirge that remains a standout in the band's catalog. Strong in imagery of "Chinese Art" and "American girls" as well as "a painted doll in the throes of dance," the song was apparently inspired by a skull figurine Robert Smith found during a video shoot. Yet Smith's words betray a deep sense of crippling guilt and depression:
Sleeping less every night
As the days become heavier and weighted
Waiting in the cold light
A noise
A scream tears my clothes as the figurines tighten
The subtler "A Strange Day" alludes to the impending end of the world, while the majestic sounds of "Cold" bring to life the bitter chill of the title. Songs like this are where The Cure got their reputation as being a "goth" band, though Smith has often denied that they were. With albums like The Head on the Door and Japanese Whispers in their catalog, pinning them down to one narrow identifying label requires ignoring some outstanding works. However, Pornography is a solid argument for The Cure as goth, and "Cold," as well as the closing title track are evidence for this. "Pornography" is often viewed as one of the darkest songs ever written, and that's quite true. In one moment, Smith sings, "one more day like today and I'll kill you," later on adding "I must fight this sickness." Paired with the song's musical death march, it's a moment that should never be experienced alone with the lights off.
In recent tours, The Cure has been known to play Pornography almost in its entirety, both in set lists and during encores. That more than twenty years on the band is able to work all of these songs back into live sets is a testament to the power these songs still possess. Smith has lightened up quite a bit since, eventually penning "Friday I'm In Love," but Pornography presents a moment in time when things couldn't become any more bleak. So how did they follow it up? With a trio of singles, "Love Cats," "The Walk" and "Let's Go To Bed," three of the band's quirkiest and most accessible in their entire catalog. It was probably all for the best, as any step further into the darkness this album contained would only lead to disastrous results.
Similar Albums:


Bauhaus – In the Flat Field


Joy Division – Closer


Public Image Limited – Metal Box (Second Edition)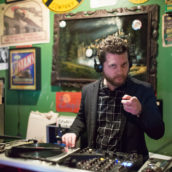 Jeff Terich
Jeff Terich is the founder and editor of Treble. He's been writing about music for 20 years and has been published at American Songwriter, Bandcamp Daily, Reverb, Spin, Stereogum, uDiscoverMusic, VinylMePlease and some others that he's forgetting right now. He's still not tired of it.