The Microphones : The Glow Pt. 2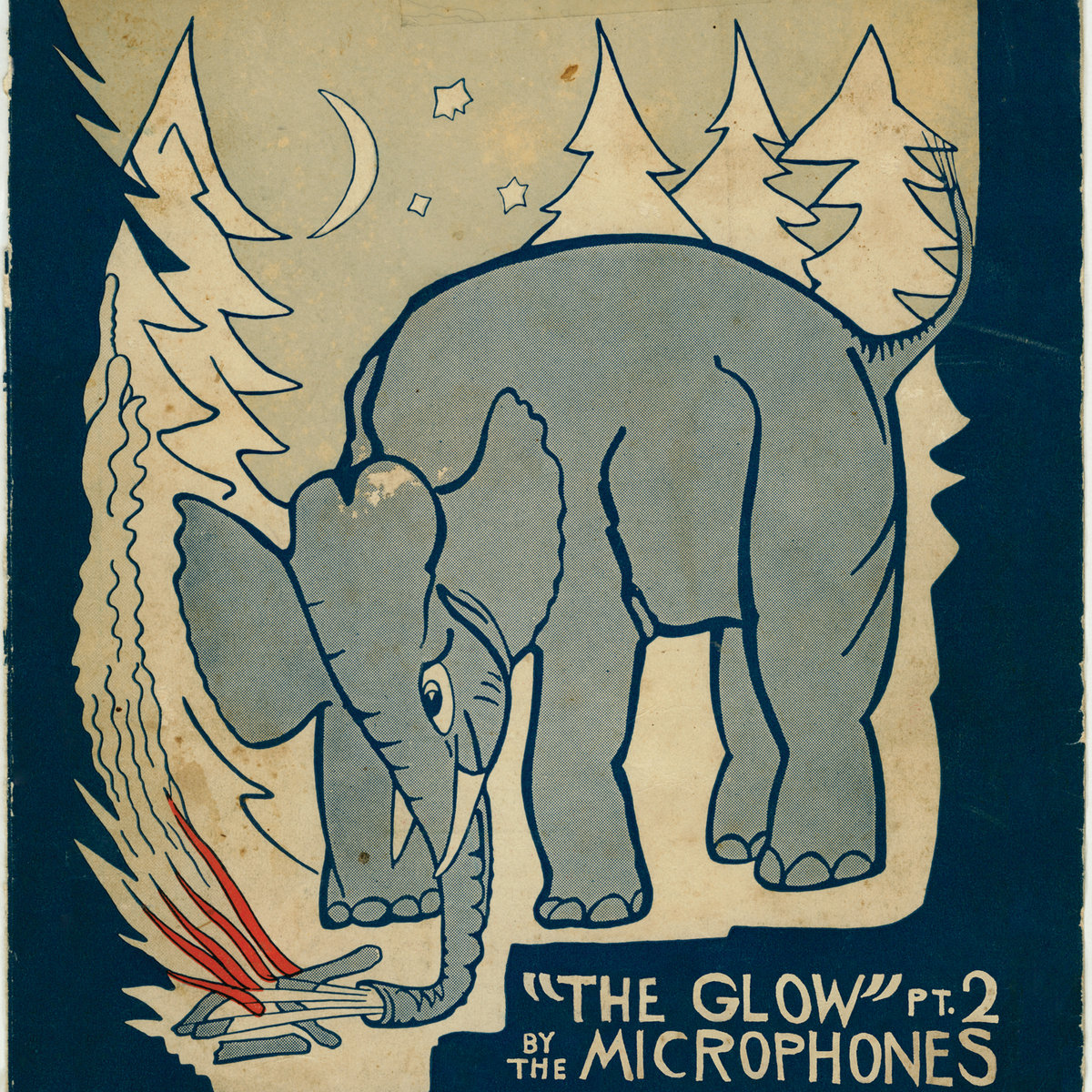 Indie rock doesn't really have a single, unifying ethos, but the closest to such a thing might be "doing more with less." It's not by choice so much as necessity, however; with a smaller budget comes the increased challenge of stretching it as far as it will go, and finding a way to fill space without the added benefit of expensive studio equipment. Easily accessible recording software has changed some of that in recent years, and independent labels have increasingly been crashing into mainstream success, but in a pre-Arcade Fire world, it took a little more ingenuity to turn low fidelity into a higher form of art.
By the measure of lo-fi indie standards, Phil Elverum is a maximalist. For whatever boundaries limit his approach, his finished product invariably renders them irrelevant. In Mount Eerie, the contemporary extension of what he started with The Microphones, he's pursued extremes — hushed and humble ballads on Lost Wisdom, massive and gothic black metal on Wind's Poem, haunting layers of ambient pop on Clear Moon — they all present a different version of the vast expanse that Elverum inhabits. Yet every inch of sonic space is accounted for.
The Microphones' The Glow Pt. 2, just reissued on P.W. Elverum and Sun, is where the Olympia-based singer-songwriter and sonic architect perfected his solution. On 2000's It Was Hot We Stayed In The Water, his outsized ambition shone like a brilliant glaze all over the sprawling, fuzzy gem of a record, but its ramshackle nature sometimes overpowered its larger aims. The Glow doesn't necessarily erase or eliminate its predecessor's lo-fi charm or hand-crafted imperfections, it just makes them sound much, much better.
The galloping pulse of a rustic pair of guitars and running-stream percussion in opening track "I Want Wind To Blow" beautifully encapsulate the transformation The Microphones had undergone in just one year. It feels warm and rustic, lived-in and intimate. Elverum's own voice sounds less like that of a performer and more like that of a friend shyly crooning to himself in his bedroom. But it grows, organically, branching out from a small-scale folk gallop to a hypnotic indie folk epic. In its final minute, it becomes a massive celebration of fuzz and thunderous, stomping percussion. This is where The Microphones become transcendent.
Curiously, The Glow didn't come about by careful planning, as immaculately executed as it turned out. Much of Elverum's work came about while recording at Dub Narcotic studio, writing refining and subsequently filling in the missing pieces in the middle of the process. In a sense, Elverum let his muse come to him rather than seek it out, and the end result is a series of minor musical miracles, stitched together into a patchwork of glories. It's sometimes difficult, sometimes gentle and frequently dense. Sometimes it's all of these things in one song, such as the disparate elements that stitch together to make the title track. It blows down the door with a blast of distortion, abruptly transitions into a duel of slightly off-rhythm guitar strums, and eases into a lengthy outro, in between Elverum's multi-tracked voice becoming layered into an ambient drone.
The closer one listens, the greater in number those miracles are. They don't come so easily in the four instrumental tracks, titled either "Instrumental" or "(something)", though the ambient squonks and shrieks of "(something) II" reveals a certain woodsy chill that the warmer, more accessible songs don't carry as heavily. But it's still a triumph in its own twisted way. More immediately awe-inspiring is "The Moon," which marries shoegaze to Neutral Milk Hotel in unexpected ways, evoking neither whimsy nor lightness but rather a dark, driving intensity. As is the gorgeous clash of piano and distortion in "My Roots Are Strong and Deep," the unusually eerie use of steel drum on "The Gleam, Part 2" or the thick, distorted organ drones and piano march of "Map."
It's romantic to think of Phil Elverum as a solitary man, finding his way through shadowy and ominous woods — The Glow Pt. 2 often feels like that, its knotty bristles and branches woven in and out of each other, with clearing enough to find sunlight if not an easy path forward. Yet Elverum's instinct and intuition are what led him to create a complex network of rustic sounds, ambient doom, crushing distortion and transcendent pop, sequenced in a way that not only works, but actually enhances the journey. The woods are dark and uncertain, but don't be afraid to walk in; The Glow is your guide.
---
Label: PW Elverum and Sun
Year: 2001; 2013
---
Similar Albums:


Neutral Milk Hotel – In the Aeroplane Over the Sea


My Bloody Valentine – Loveless


Tim Hecker – Harmony in Ultraviolet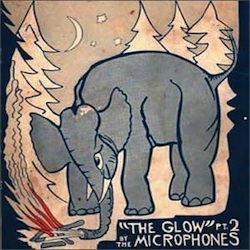 Buy this album: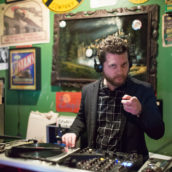 Jeff Terich
Jeff Terich is the founder and editor of Treble. He's been writing about music for 20 years and has been published at American Songwriter, Bandcamp Daily, Reverb, Spin, Stereogum, uDiscoverMusic, VinylMePlease and some others that he's forgetting right now. He's still not tired of it.