The Rolling Stones : Exile on Main Street
It's a tall order to be critiquing a classic. Not just an obscure, previously unheralded work of genius very recently hailed as an influence on its younger, safer, commercial clones, nor a record which only I love, but a genuine, thumbs in the air, lumpen beast of a page filler. The kind of album Rolling Stone can big up to the time starved, and which I look forward to making polite conversation with relatives who I vaguely like post-spawn, mortgage and love. Regardless of its mixed reception at the time, convention dictates that The Rolling Stones' bluesy monolith Exile on Main Street is considered one of the Stones albums to own.
Released in 1972, Exile on Main Street was recorded by the second "classic" Rolling Stones line-up (the usual suspects, but replacing Brian Jones with Mick Taylor), following their move to France as tax-exiles. The album followed two commercially successful, concise works, Let it Bleed, (1969) and Sticky Fingers (1971). While it's not in Kid A territory as stylistic departures go, the very length and breadth of music on offer makes Exile a less obviously marketable proposition. It shifts between straightforward rockers, acoustic country tinged blues and R&B torch songs. There's a lot of horn and piano in the background.
The opening "Rocks Off" is a hell of a tune, a fantastically ridiculous statement of intent exacerbated by its "sunshine bores the daylights out of me" line. It's tempting to just listen to track one on repeat until you erase yourself a bit. "Tumbling Dice," however, is a staple stadium anthem. Just past the quarter mark the songs lessen in pace. Some of them sound a little dated, but that's part of the deal with the formative period of anything. "Happy" sounds quite a lot like The Who. Jagger's delivery is surprisingly Daltrey-esque, and the songs "I need love to keep me happy" chorus has a suitable retro-futurist stadium sheen.
"Turd on The Run" strays into novelty territory, then something astounding happens. "I Just Want to See His Face" has a Funk Brothers-style Motown backdrop. It's probably the best transfer of 1960s soul influence into 1970s rock I've heard. "Let it Loose" has a surprising amount in common with Prince's more gospel-influenced moments. There's also a psychedelic pop edge present which is every bit as addictive as their 1960s Merseyside contemporaries. Toward the end of the album, "Shine A Light" is one of the better ballads the band has recorded, while "Soul Survivor" closes things on a pleasantly empty-headed, encore type note.
Perhaps the best comparison for Exile on Main Street is with The Clash's London Calling. Both are 1970s double LPs that steer clear of concept, and both offer collections of (generally) very smart rock 'n' roll which absorb, rather than slavishly replicate external influence. Exile on Main Street doesn't play as fluidly as that album, but it compensates for its lack of consistent cohesion with its many standouts of glaring brilliance.
Similar Albums/Albums Influenced: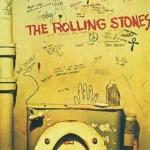 Rolling Stones – Beggars Banquet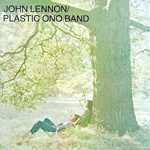 John Lennon – Plastic Ono Band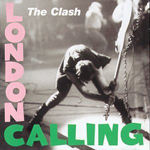 The Clash – London Calling