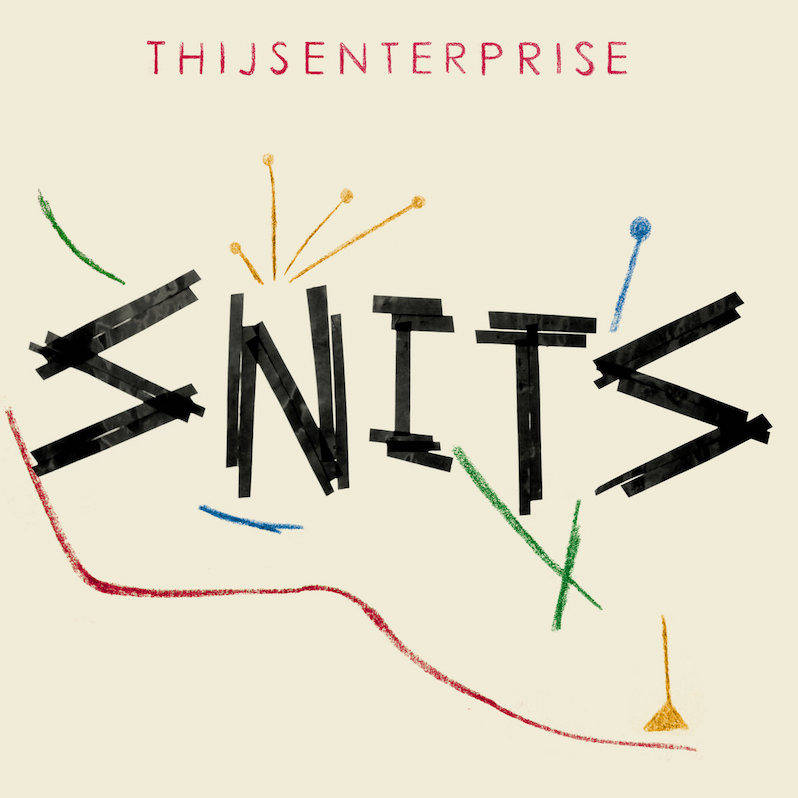 Reinier Thijs aka Thijsenterprise, the Dutch native who likes to repurpose sound, is a bit of an alchemist and time traveler. Proefmonster, his project from last year, the fourth in the compilation that began in April, was hip-hop and R&B remixes (yes it's a recycled idea) picked a cappellas from old and new favorite artists to layover brand new beats. Placing emphasis on working around vocal keys, different BPMs, and spotty audio, rendered a southern-fried rendition of "Ms.Fat Booty" by Mos Def and a doo-wop retro-soul flipped version of "Redbone" by Childish Gambino among other retooled ideas; strange can also be good. The comp, showing great promise from an apt creative, received a proper shout out (a co-sign of sorts) by appearing in Okayplayer's Mixtape Monday column 11 months ago. It was the perfect MacGuffin for what would follow.
While I am unsure if this was the intent, Snits EP, the boisterous, noisy honking-meets proto-hip-hop eight-song project—just barely reaching 18 minutes—with its atonal beastly soundscapes, finds Thijs channeling the gritty milieu of a New York City bygone era; the 1980s hip, arty, Manhattan clubland from the post-punk era. It's complex simplicity.
When sax meets snare in the jumbled upbeat opener "Tribute To The Duke (Nukem)", it conjures up a hardscrabble period in Times Square—soundtracked with boomboxes—where breakdancers, hustlers, and non-unionized sex workers had full run of the strip, peep show establishments adorning every corner, without a Tony Roma's in sight. Attitude, dirt, funk, and New York swag comes a flying fierce by way of Thijs' sax. One moment there is living on the edge fierceness in that tone—a bluesy, reedy resonance permeates throughout "Living A Hell Of A Life"—a sharpness pulled right from the craziness of living in a bankrupt city that produced a 1979 garbage strike where "super rats" attacked New Yorkers in Tribeca. Elsewhere, "Skeer is Meer" feels like weed-'n'-pills junkshop jazz, cooler sax lines, sexy bossa nova accents, over a persistent bassline that gets to stretch, ping-ponging between leading and dragging the track.
To record this EP, Thijs took parts from recorded shows, soundchecks, and raw sessions with his band. Which he then cut up, stretched out, replayed, overdubbed and sampled. While doing so, he toyed around with the idea of what was recorded live in the studio or reused; what was one-take or looped; and what was improvised or written. Kind of similar to the production methods of Makaya McCraven and the way Jeff Parker arranged his masterpiece, Suite For Max Brown, from January this year. But unlike those projects, Snit has the rawness found in punk subculture or B-boys spinning on linoleum. It gets the sentiment of when various tribes and genres were coming together, purposely or not, to create a fleeting moment in New York music.
It cracks the code—that moment when Sire Records, hip-hop, art school thinkers, and Lower East Side hipsters were all in cahoots with one another. Merging and cross-firing ideas, through various societal portals. Breaking up the tradition of white walls, white cheese, white wine art gallery openings, opting instead for art fresh off the street. In that multifaceted dog eats dog environment—all the posturing shit Madonna stole for attitude on her first couple of 12 inches, I do mean that New York—which gave rise to Jean-Michel Basquiat. Snit somehow, with its no-wave leanings and Downtown 81 cool, sounds like a lost cassette of the late painters' musical group Grey. At 18 minutes, its the perfect amount of noisy dissonance.
Similar Albums: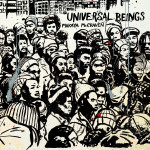 Makaya McCraven – Universal Beings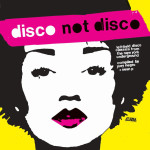 Various Artists – Disco Not Disco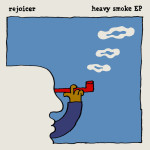 Rejoicer – Heavy Smoke
John-Paul Shiver
John-Paul Shiver has been contributing to Treble since 2018. His work as an experienced music journalist and pop culture commentator has appeared in The Wire, 48 Hills, Resident Advisor, SF Weekly, Bandcamp Daily, PulpLab, AFROPUNK and Drowned In Sound.