Titus Andronicus announce new album, An Obelisk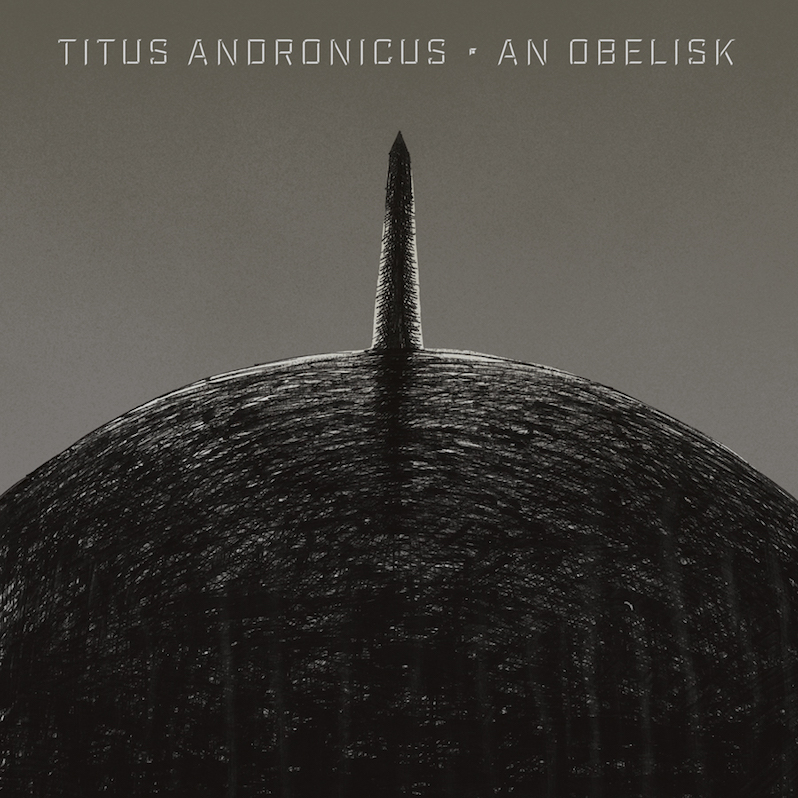 Titus Andronicus has announced a new album. On June 21, the band will release An Obelisk via Merge. The album was produced by Bob Mould (who recently released his own excellent album via Merge) and recorded at Steve Albini's Electrical Audio in Chicago, and it's described as a companion piece to last year's A Productive Cough. Where that album featured more ballads, acoustic material and longer songs, this one is a much shorter album: "If A Productive Cough left listeners wondering what happened to all the fast songs, An Obelisk offers an answer—they are here." The first single is titled "(I Blame) Society". Check it out below along with the album's tracklist.
Titus Andronicus An Obelisk tracklist:
1. Just Like Ringing a Bell
2. Troubleman Unlimited
3. (I Blame) Society
4. My Body and Me
5. Hey Ma
6. Beneath the Boot
7. On the Street
8. Within the Gravitron
9. The Lion Inside
10. Tumult Around the World
Titus Andronicus' "Fatal Flaw" is featured on our list, Merge Records: 30 Years, 30 Tracks.