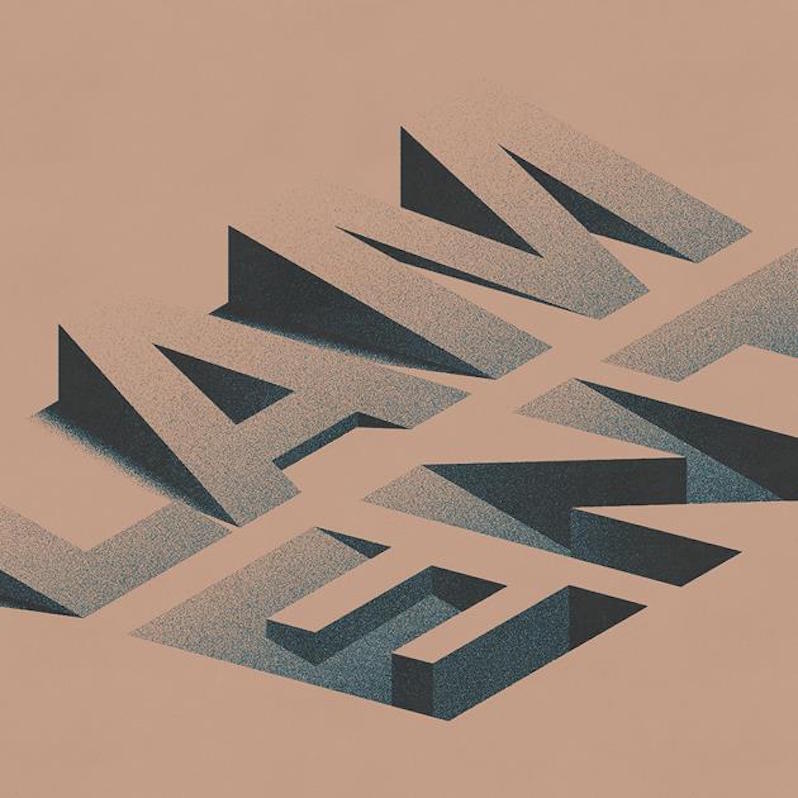 It's difficult to follow up an album as strong and emotionally resolute as Touche Amore's Stage Four, which detailed the struggle of frontman Jeremy Bolm's mother's battle with cancer. Over the course of their career, Touche's brand of heart-on-sleeve, rip-roaring anthems have run the gamut from two-minute spectacles littered with blast beats to more traditional post-hardcore. In part because of Bolm's iconic raspy shout, Touche Amore's vulnerability has always been their greatest strength. Lament finds the band attempting to chart a new frontier, while processing the scope of their career and perhaps quelling doubts about the future.
There's a refinement to the band's sound on Lament. "Come Heroine" contorts and twists while hitting as hard as anything the band's ever made. Its production favors a leaden percussion, while Clayton Stevens' guitar shimmers with blurred notes across a heavy treble. There's a trademark warmth here that showcases the band at their best, Bolm's vocals still cutting like jagged glass, taking an edge to every sentiment and leading the album's emotional current with a fire that forms in the listener's gut. It's impossible to not be motivated or moved at times by its energy. It's more a pronouncement that they reign supreme in their specific style, and it's not long before they make an attempt to subvert the listener's expectations.
There's some curious and deeply experimental post-punk influences this time, specifically within the title track. Bolm's vocals are reduced a bit for subtlety and clarity, to allow a more defined melody and a synth to vie for attention. It's a post-hardcore dichotomy that the band has embraced for the better. This track also sends Bolm's vocals into an echo chamber, distant and hollowed, similar to how the album itself starts. It's a recurring sonic motif that perhaps signals what future albums could sound like, nestled alongside the appearance of a pedal steel on early tracks. It's just a shame that there aren't more examples of this kind of experimentation here.
Lyrically, this album couldn't possibly match the weight of their last LP, but it does at least address a poignant sense of confusion and despair that Bolm articulates well. On "Feign," he sings, "Can I settle down/ Hiding my face often/ since I lost my crown." It feels like a coda, trying to surmise life in the aftermath of loss, regret, mistakes, and the inevitable tide of change. "Limelight" remains an unabashedly direct, verse/chorus/verse effort, carried by its unrelenting march forward. It's classic Touche, for better or for worse. The appearance of Andy Hull from Manchester Orchestra makes the track especially momentous and adds a much needed layer of dynamism.
The album also concedes to old habits for the band, "Exit Row" sounding like a b-side from the past, its humming guitars aside. It's a two-minute package of aggression and loss, and in some ways maybe a sendoff to Touche Amore's oldest aesthetic. The band's direction seems to be slowly traveling toward a different trajectory expressed consistently on this album, such as on "Savoring," which not only embraces a flirtation with prog, but reintroduces the band's machine gun-like transitions between blast beats and sharp-noted, screaming choruses with flexible, muscular bass.
"A Forecast" closes out the album, featuring Bolm's charmingly awkward clean vocals, gliding along a gentle piano. It's a brutally honest song, completely unattached to the rest of the album, a binge of irony that transitions to a full ensemble in a predicted fashion. But god damn, it works.
Lament is an interesting album. It seems to present itself initially as new territory for Touche Amore, but mostly revisits their strongest attributes as a band. It feels somewhat constrained, but there's more than a little hope that the most experimental aspects of the album may be more of a preview of what could possibly follow.
---
Label: Epitaph
Year: 2020
---
Similar Albums: